Personal Growth: Dealing with provocations

"Letting go gives us freedom, and freedom is the only condition for happiness. If, in our heart, we still cling to anything - anger, anxiety, or possessions - we cannot be free."
-Thich Nhat Hanh
Hello everyone,
It's been seven days already since I wrote my last post. Time files!
As usual in this post, I'd be writing about my progress over the past week. Like I've always said, These write-ups help me to express my feelings, get opinions and most importantly stay disciplined.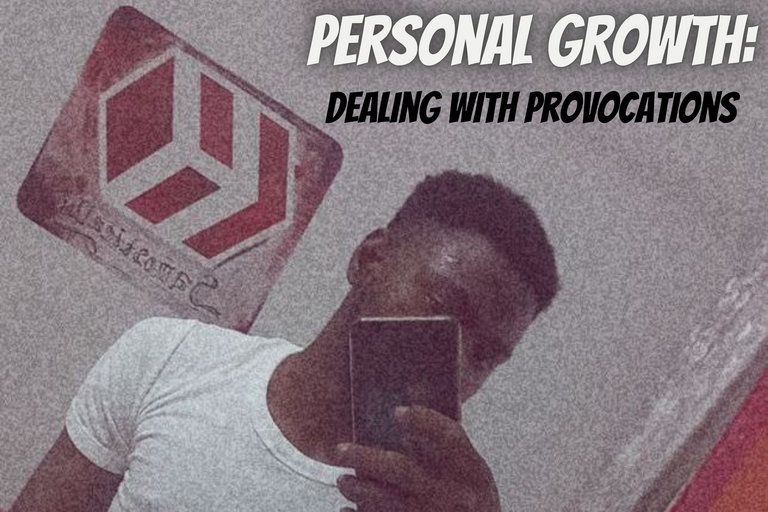 It's been a journey of trying to stay sane and happy. Build a better life that aims to move forward. I think alot was tested in the last 7 days. I had alot of emotional drama to deal with. I had unstable times when I had to express myself in one way or the other. My anger was tested and I realized a thing or two.
I would try to put down some of these things in this post. Let me dive into it now.
Hive
It was a tough week however, I accomplished a goal of mine which was to make a post every day of the month.
It was never an easy task considering how difficult it is for me to be creative in these times and showing up every day felt like a too difficult task. I was able to do it and receiving the confirmation badge makes me happy.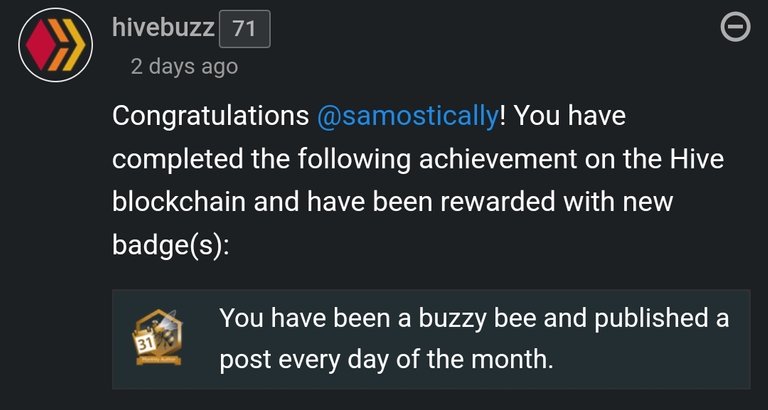 Hive has been essential to my personal growth as it gives me the opportunity to express myself. Last time I was taking about my Stake and how I find it difficult in building despite the rewards I receive due to things that needs to be sorted out. In my words,
I know stake-wise, I haven't been doing as I planned due to many things on my table, however, hopefully in 3-4 weeks' time everything would be sorted and I can build again. It sucks, trust me, to have gone from over a 1000HP down to less than 500HP. I'm sure It would get better from here. I'm hopeful.
It's funny how a person who doesn't know me or the life I live feels entitled to talk to me about my stake. You don't read my blog, neither do you support me, yet you feel the need to tell me to stop withdrawing and build my stake with very provoking statements.
When I got back to Hive, I didn't have a need to withdraw so I got to 500Hp very quickly - In recent months, Alot of things I've changed, But some persons don't understand that, they just look for certain ways to spite people.
How does someone who has no clue about my life say this? A statement that starts with We are Nigerians is one terrible mentality that needs to be changed.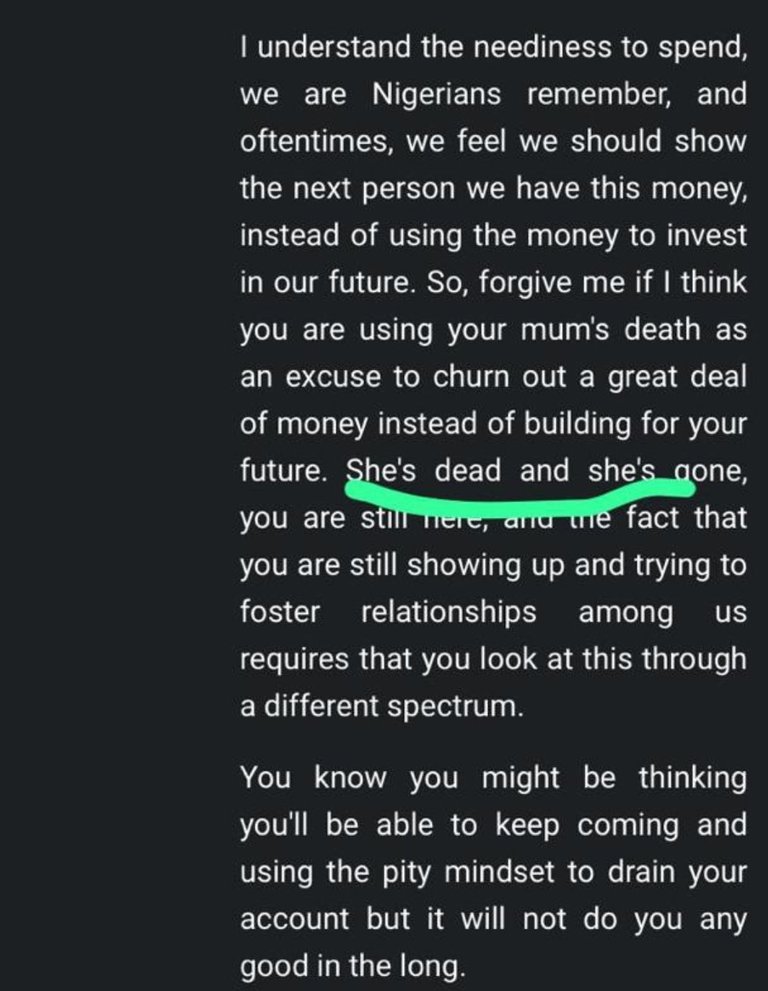 I would say i haven't really gotten provoked on Hive before till this happened. It made me think of how easy it is to talk to people here. Without mining words, I already see this person as delusional and not to be taken seriously. On the other hand, it made me so angry, Because i wonder how a person judges another man based on the thoughts on their head.
I would grow, definitely I would, it's only a matter of time. I'm starting a physical Job soon and that would help. It's sad how these things get to hamper with one's mindset. I'm also writing about it as that's one way for me to express myself and feel better.
With that being said, I would end this post by saying I've been working on the previous things I wrote about and I'd write about my progress on them next week.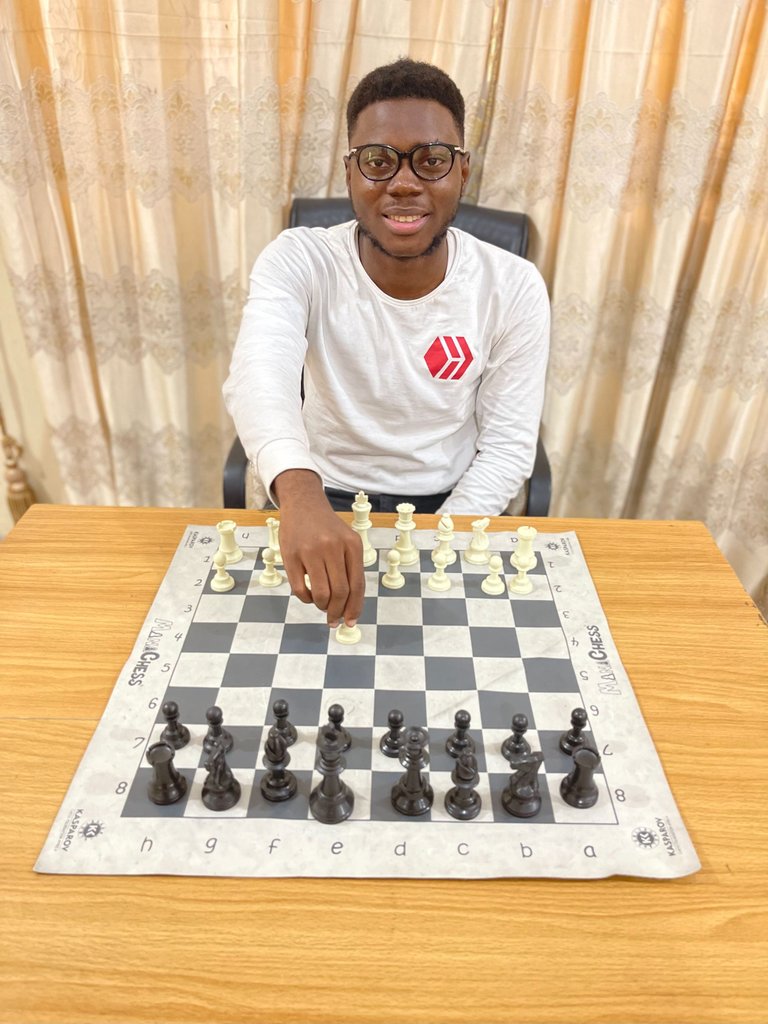 I am @samostically, I love to talk and write about chess because I benefited alot from playing chess. sometimes I share my thoughts on life in general and I write about my love for hive!
I love to engage with others and I love communication. I believe life is all about staying happy and maintaining peace.
♟♟♟♟♟♟♟♟♟

Thanks For Reading!
---
---