THIS FLOWER NEED SOME COLOURS

Heyy What's up everyone how are you all i hope you all guys are great,happy and healthy with your families.
In this blog I'm bought some photos of the flowers whose name is Sulfur Cosmos well i know it's a different name i aslo see this flower first time so I thought to share you friends.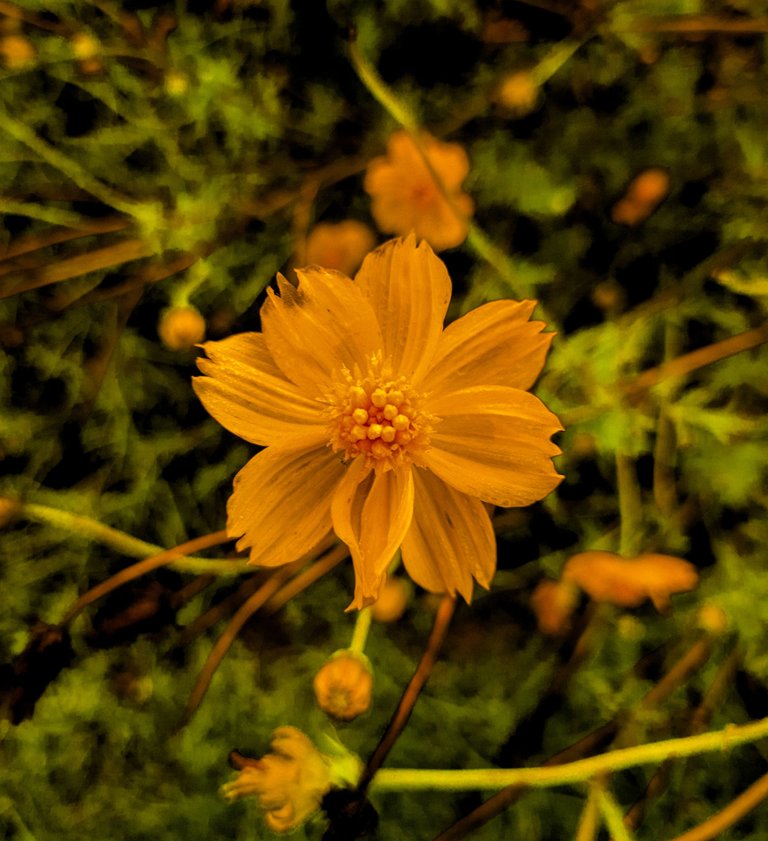 So it been a long time approximately one week I'm not able to post anything bcz of the heavy rain but now it seems like the weather is going back to normal.
After a month sunrise happened so i thought to go somewhere for clicking photos and i went to Janeshwar Mishra Park and it's one of the biggest park in Asia.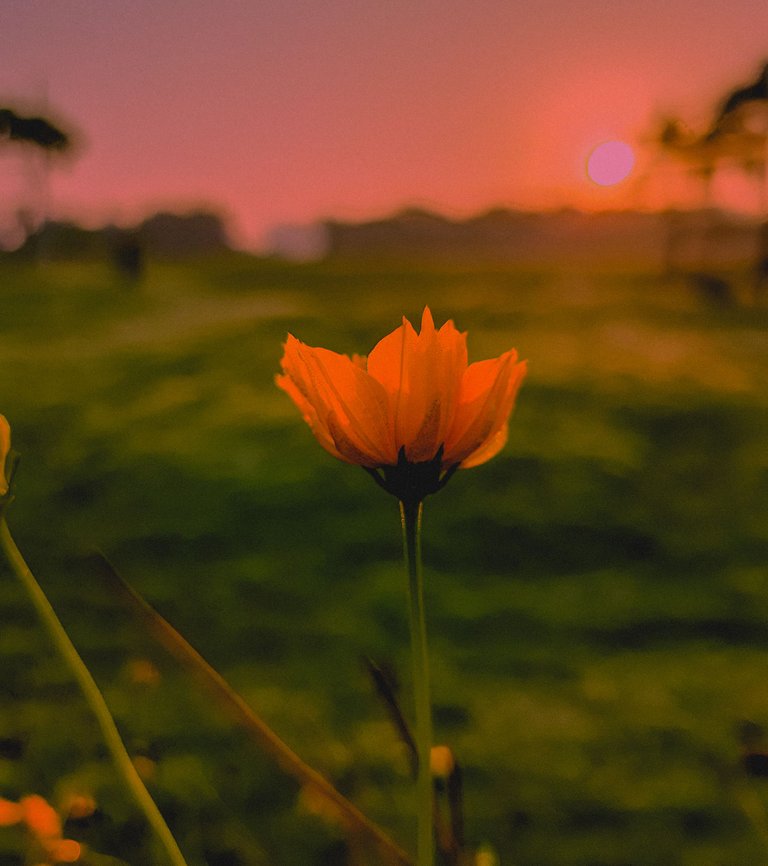 When i entered in the park first thing I saw this flower and as i mentioned its name is Sulfur Cosmos and friends i thought to do some colour grading on this picture now i learned most of th things of the colour grading and as you can see the dew on the flower it means winter is also near.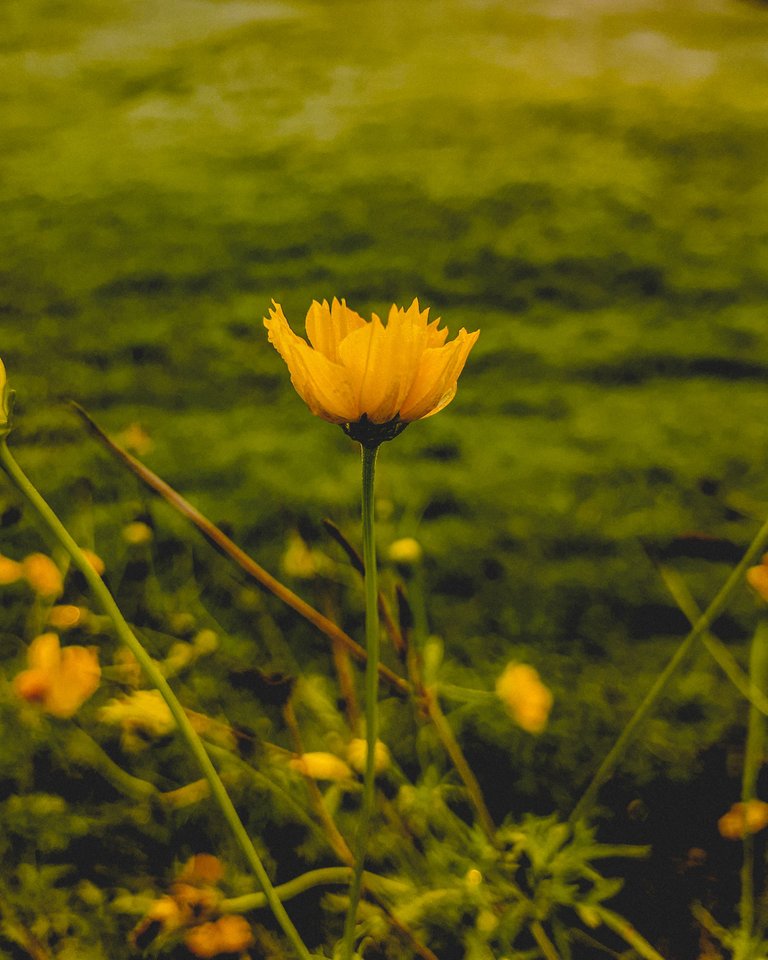 So in this picture you can see the dew clearly on the edges of the flower and I'm very excited for winters and i don't like summers bcz the atmosphere is very hot outside and it not bearable for me.
So friends you tell me your opinion about the summer and winter which one you will prefer and most of the people will like summer and this is their own choice.
Well i feel very energetic and active in winters and i think that time my mind work more fast.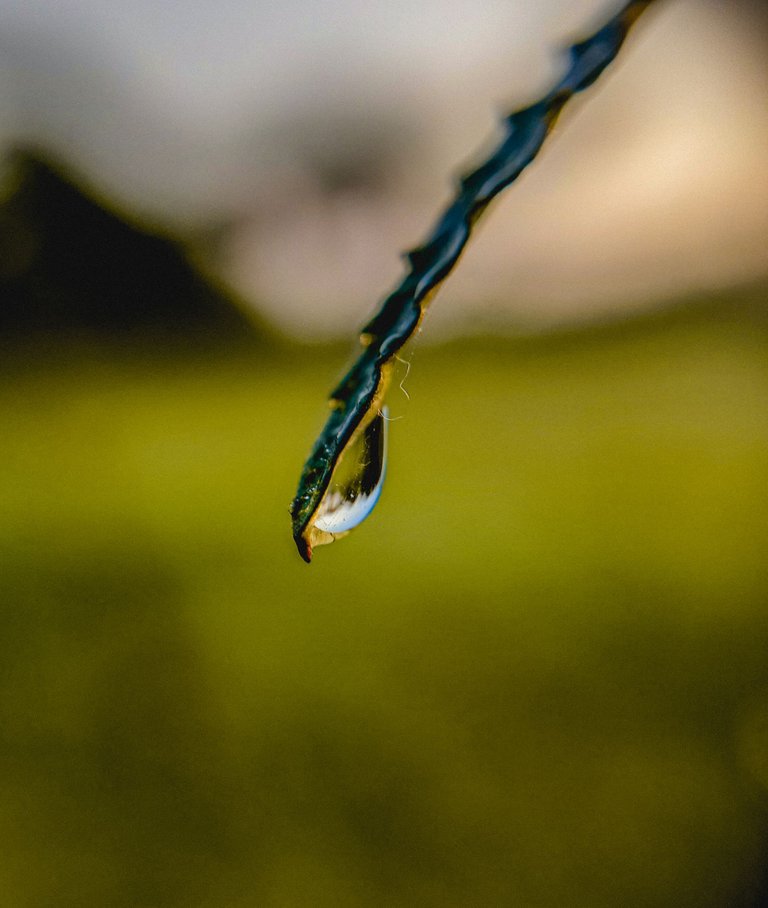 Here the dew drop on this leaf and this shot required a macro lens which i borrowed from my friend and this was not easy to capture bcz this required too much stability like a tripod but i make thispossible through my photography skills.
So Friends This Is The End Of This Blog I Hope You Really Enjoyed This Blog, So Friends See You In My Next Blog,Take Care And Stay Safe.
Guys I Edit These Photos From The @lightroom App Which Is Available In Playstore/Appstore.
Thank You For Reading....
---
---