Jerome Powell's Speech Rocking the Market's Heartbeat...
A Good meme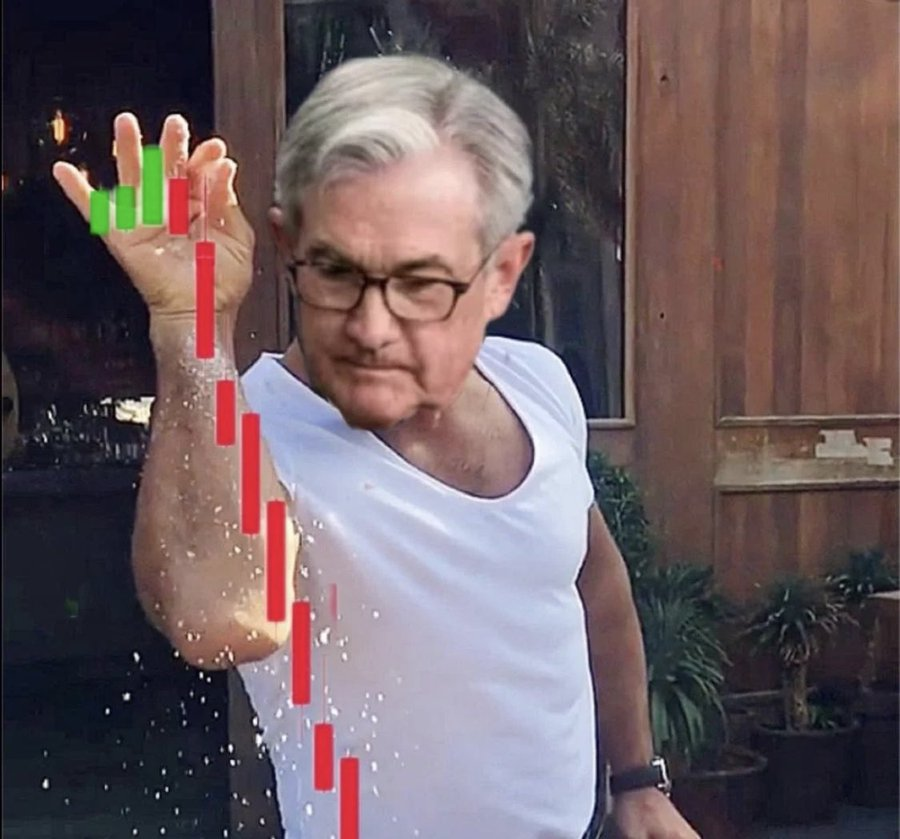 Source
Powell, Sir?
Bitcoin remained steady as the U.S. dollar showed minimal signs of rebounding prior to a forecasted hawkish address by Federal Reserve President Jerome Powell later on Tuesday. At present, the most valuable cryptocurrency by market capitalization traded 0.5% higher during the day at $17,260, having reached a three-week peak of $17,391 yesterday. Ether (ETH) was trading approximately 1% higher at $1,330.
The dollar index barely shifted near 103.15. The global reserve currency decreased to a seven-month low of 102.91 yesterday, continuing the decline from last week's 105.63 top due to expectations that the recent decrease in U.S. wage growth would cause the Federal Reserve to stop tightening liquidity.
Powell is set to speak at a Swedish central bank conference at 14:00 UTC. Markets will be carefully monitoring the speech for further understanding of the central bank's tightening policies. Would be interesting to see how everything goes.
Recent weeks have seen risk assets respond to the increasing likelihood of the Federal Reserve ending its rate-hike cycle in the first quarter of this year and transitioning to rate cuts during the third quarter. This sentiment was corroborated by the dollar index's decline after the December meeting minutes were published, as well as some Federal Reserve officials' reaffirmation that interest rates will remain elevated for the foreseeable future. A strategist remarked that markets appear to be pricing in a 50bp easing cycle by the second half of 2023, implying that any hawkish expression from Chairman Powell would have limited negative influence. Additionally, Taborsky expects the US National Federation of Independent Business's upcoming business optimism data to help sustain the downward pressure on the dollar. If the currency continues to weaken, it could potentially lead to further bullish momentum for bitcoin, which recently broke out above the 50-day simple moving average.
Some Chart-ie Stuff
After a two-week-long period of lateral movement, Bitcoin surged 6.5% to breach the $17,250 resistance on December 13. Although the current rally is still weak, traders believe that a test of the $18,250 resistance may be possible. On Jan. 9, the S&P 500 index rose to its highest level in 26 days as weaker economic data fueled expectations for slower interest rate hikes by the U.S. Federal Reserve. German retail sales and U.S. services sector activity contracted in December, while analysts await the Consumer Price Index (CPI) report on Jan. 12 to further dictate the Fed's interest rate decisions.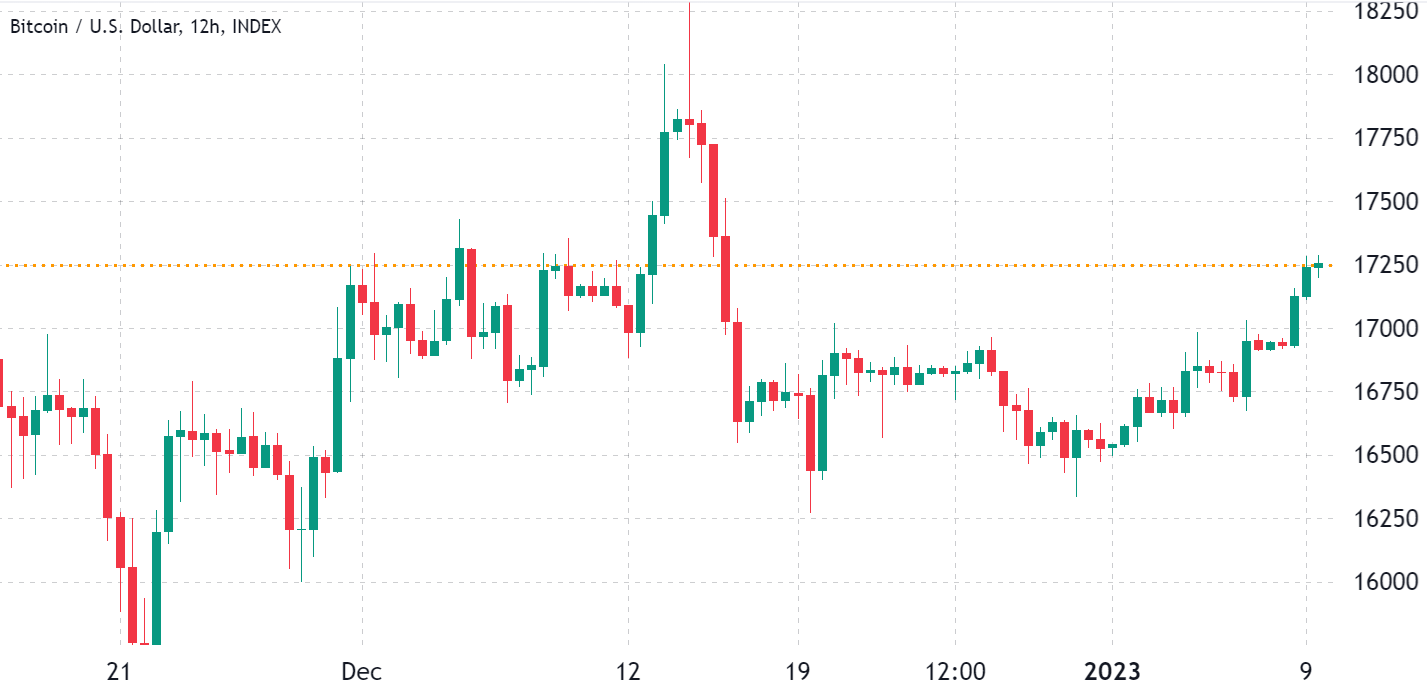 Source: Tradingview
Despite this positive news, digital asset manager Osprey Funds reportedly laid off most staff during the second half of 2022. To get an idea of investors' sentiment, analysts should focus on Bitcoin derivatives.
Going pretty well...

Feels adventurous NGL if you're in love in the market similar to me. In my opinion, watching is discernability as of now. No need to step into Lava, eh?

Thanks for going through the post and I hope you must have attained value from it and also, enjoyed it. Rest, this all is not financial advice but rather, my thoughts being shared here and also just for entertainment purposes. Have an amazing rest of your day!
SANJAM
Posted Using LeoFinance Beta
---
---