Took 4 hours to design this!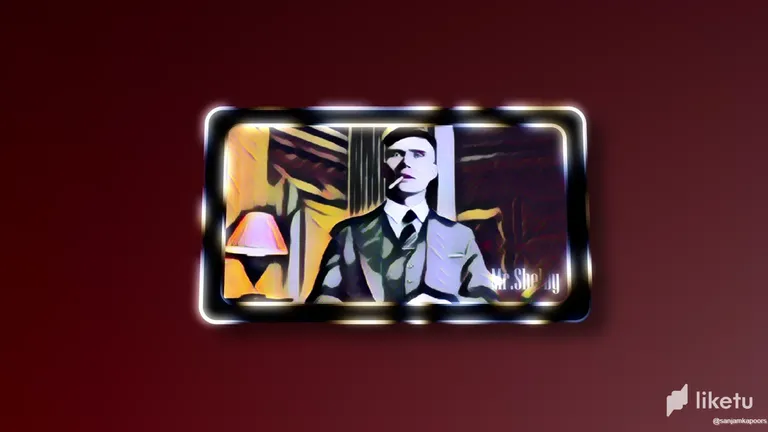 Hey everyone, some days back I saw a video where there was an insane animation of a card and thought that I would like to create one same but it turned out to be a nightmare as I did not have adobe after effects which is the software used in most cases for stuff like this so I used Davinci resolve which made the task to be a nightmare.
There were so many tiny steps that were done wrong to me even after constant tries but as the saying goes that the person who suffers, ends in good (IDK if the saying is even true) I was able to create this with a little animation but as liketu do not allow t post videos so here is just the image that I created. If you are not aware of the character portrayed then it is from peaky blinders.
A Little review about it from my side.
Peaky Blinders is an amazing series that has captivated viewers all over the world. The historical storyline and captivating characters are part of the reason why it is so popular. The show follows the Shelby family, a gang of criminals in Birmingham, England in the early 1900s. The series is based on a true story and follows the Shelbys as they try to survive in a world filled with danger, betrayal, and crime. Peaky Blinders is an amazing series that has captivated viewers all over the world. The historical storyline and captivating characters make it a must-watch show. If you haven't seen it yet, get ready to be taken on a thrilling journey through the world of the Shelby family.
SANJAM
---
For the best experience view this post on Liketu
---
---