Major Announcement: Land are Coming Hurray! Tommorow
Hi Splinterlnads,
What we are waiting from an year to build our Arena Now will go on smoothly.
"NEXT!" A Chaos soldier's irate voice spit out the command with disdain. Cruel eyes, a dark leather suit of armour with studs, and one gloved hand excitedly grabbing the blade's hilt.
You cast a quick peek at the queue of people standing behind you. The majority of them are other Battle Mages like you, and like you, they chose to keep that specific knowledge a secret. They seemed to be nothing more than farmers and merchants to the untrained eye. None of you can be certain that this is not a trap, after all.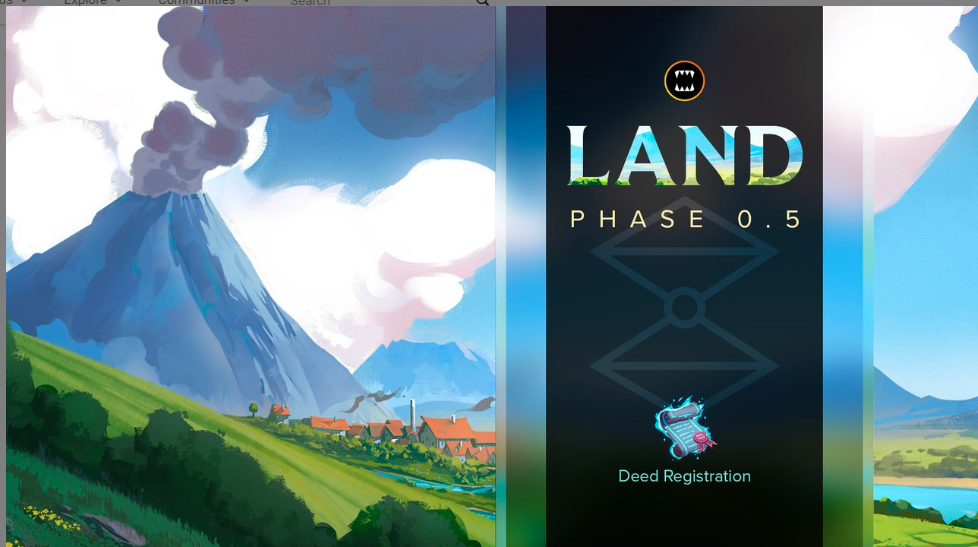 Source
You feel the soldier watching carefully out of the corner of your eye. However, what draws your eye is a towering, robed figure. The woman is covered in a hood and dark crimson clothing. She has ebony skin and eyes that are as brilliant and piercing as amethysts. "Back up your assertion," she demands.
Take out a large metal token from your bag. On one side, an exploration business; on the other, Praetoria's emblem.
The moment she lets out a series of harsh phrases, the coin starts to feel warm to the touch—almost burning. When the coin starts to sparkle, you almost drop it, but it quickly goes back to normal. In front of the doorway behind her, she moves aside and nods.
MAP OVERVIEW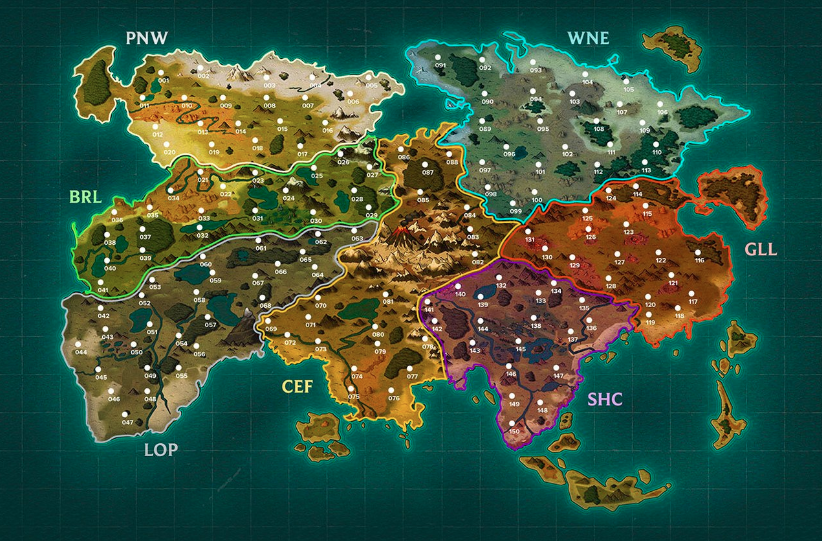 CLAIM YOUR UNLEASHED PLOTS, REGION, TRACT
NOW BUILD YOUR EMPIRE
You must change your current REGION, TRACT, or PLOT tokens into Unsurveyed Deeds in order to make a property claim in Praetoria. Claiming a region will result in the possession of 1,000 consecutive plots, claiming a tract will result in the possession of 100 consecutive plots, and, of course, claiming a plot will result in the possession of one single plot.
In the Pristine Northwest (PNW) section of the map (shown above), land claim redemption will begin with region 001 and proceed in sequential order through regions 002, 003, etc., to region 150.
LET"S BEGIN LAND RUSH
A significant accomplishment for the Splinterlands game and community is this impending release. The game and economy are entering a thrilling new phase, and the Splinterlands staff, many of whom are also landowners, is as ecstatic about this as our players — if not more so!
The organization's current top priority is the land expansion, and we are striving to plan out all of the subsequent phases so that we can provide our players realistic plans and release date projections.

Posted using Splintertalk
---
---