Everything for their friendship
Early childhood friends are the best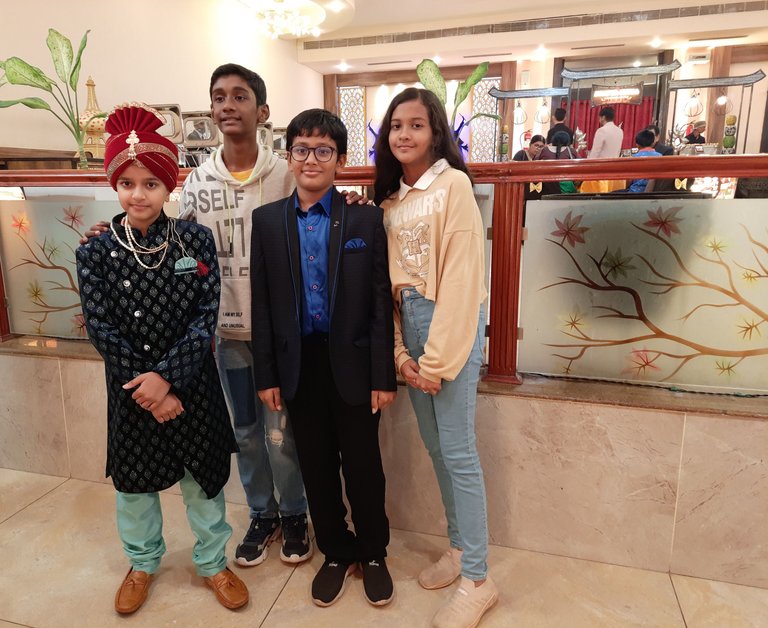 It's my friends thread ceremony and we have to go - My daughter brought the card and told me. They are small kids, but the appeal in that request was so compelling that I had to look at the Card. So your friend gave you the Card, but wait, shouldn't their parents invite us ? She said, his mother will call us and talk to Mama. We must go to this function at any cost.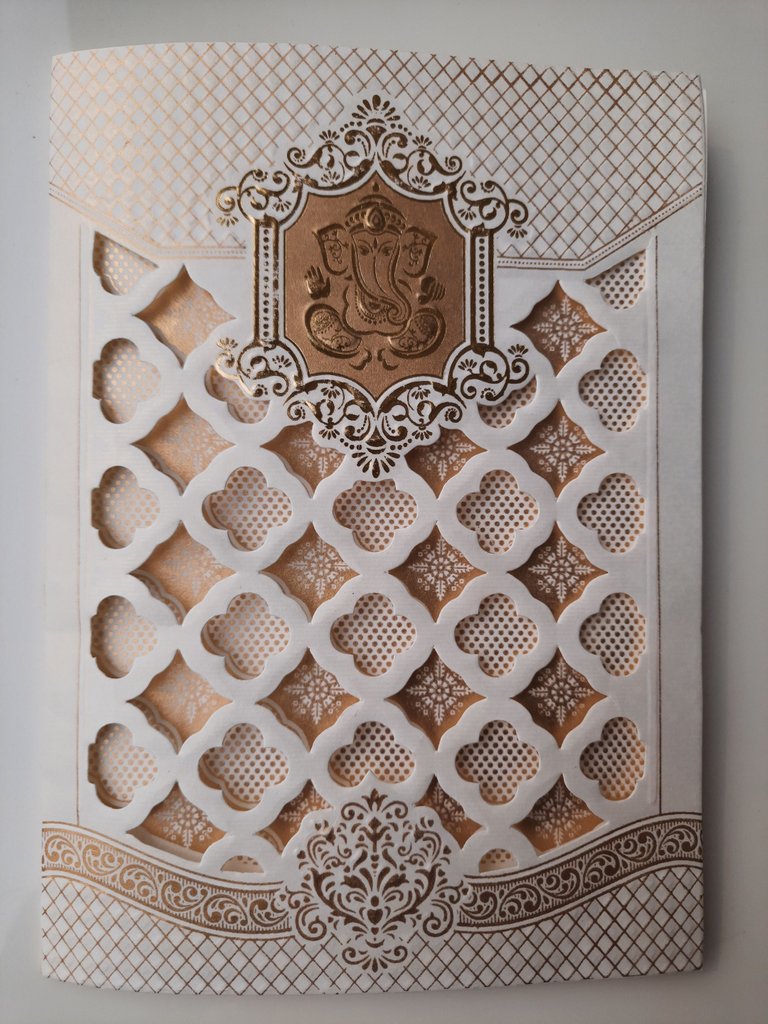 I was a bit reluctant looking at the venue - it was almost at the other end of the city, and never did I go this far to attend a function. And even we are not familiar with their parents. It was even a working day - so many odds. But then I left the decision to my wife saying, if its for her friendship, then I would go, only if they are very good friends. I know the value of childhood friendship - in fact its invaluable. A childhood friend would go to any extent - no questions asked. But that was mostly in our time. In this digital world, kids are barely having that sort of friendship. But then what I heard from my wife is that, they are a group of few very good friends who are in the same section, same class and very much attached to each other in terms of friendship, and also studies. They compete with each other for scores, but then they are very good friends. That was enough for me to say YES - WE ARE GOING.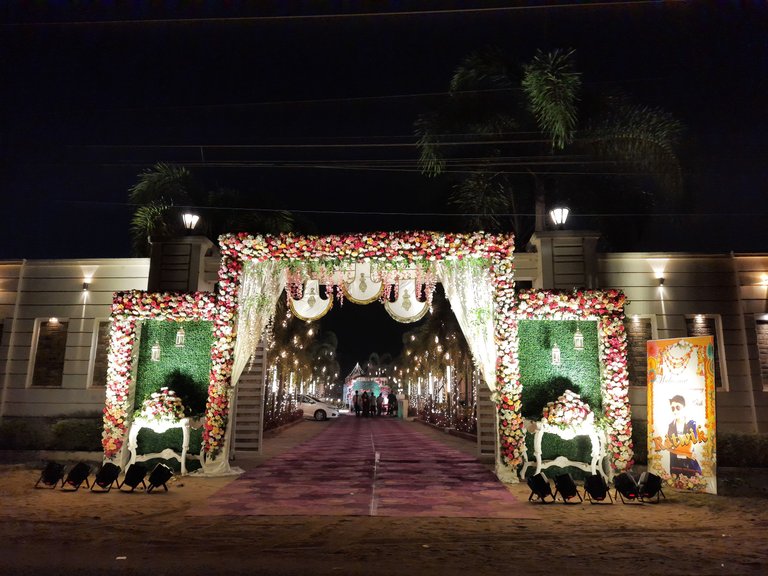 Driving all the way to the other part of the city, we did not get the venue straight as Google was not able to assist (because of a difference of a dot - don't rely on Google always), so I asked my son to ask at a shop at the road side. Usually I do that, but then kids need to learn slowly. The man pointed us to go farther, but after going a bit farther, we felt, there was nothing beyond that point, so better to ask someone else. And they guided us to take a U turn and go back, my son was like - how can they misguide us. But that is the reality - you need to be patient. And finally when we reached at the venue, it seemed to be a grand place, as you can see - very well decorated.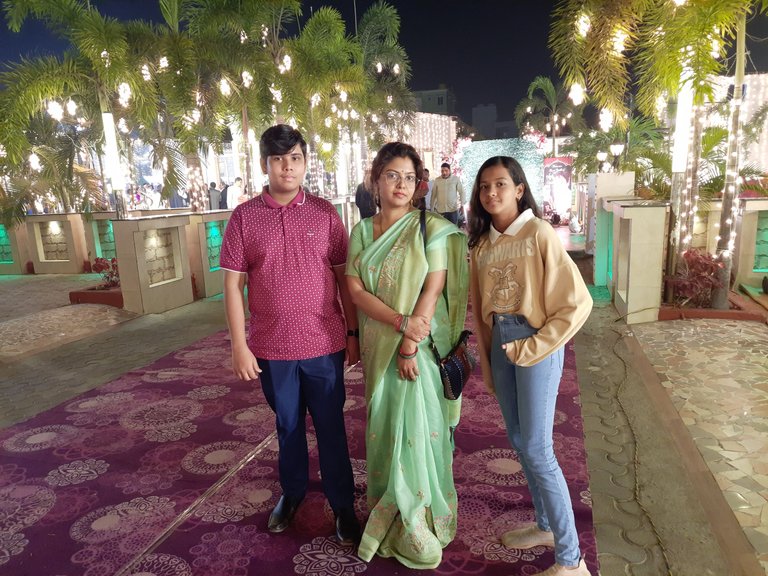 Walking inside, she was unstoppable to meet her friend.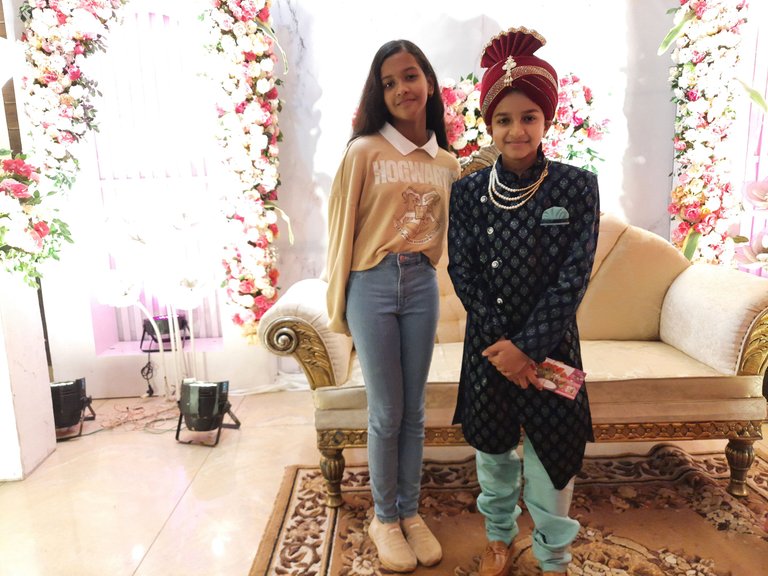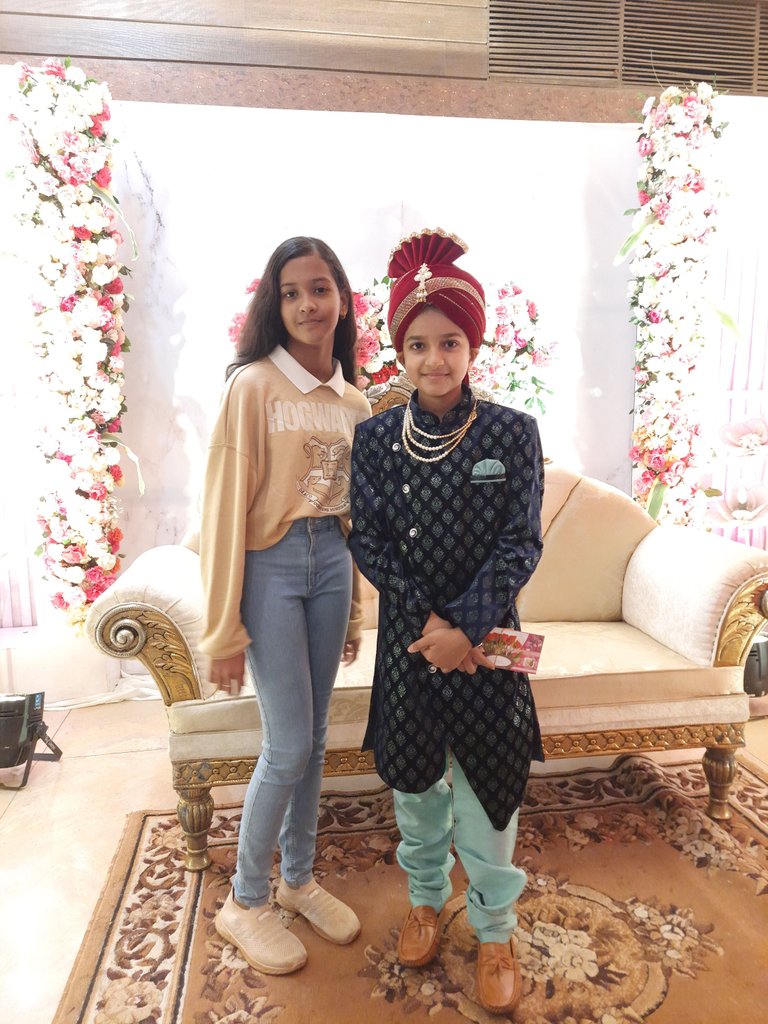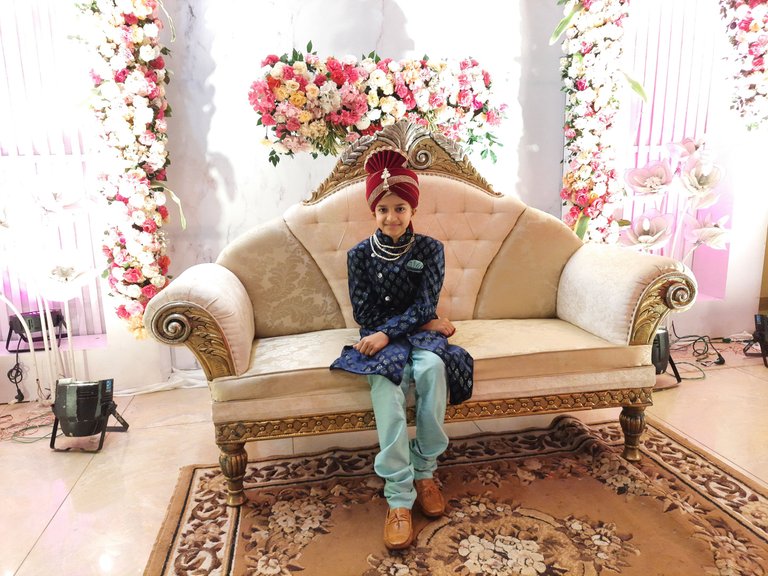 The thread ceremony happens in our family at odd age of 9 or 11 or 13 years, and he is just 11 - cute boy with an ever smiling face.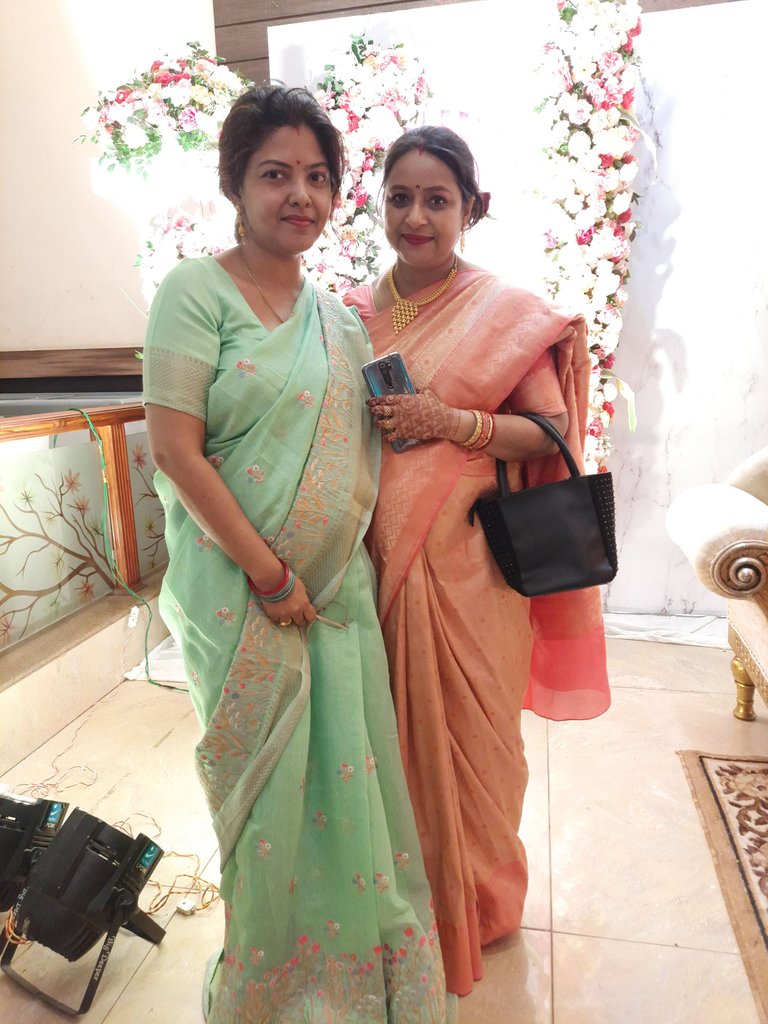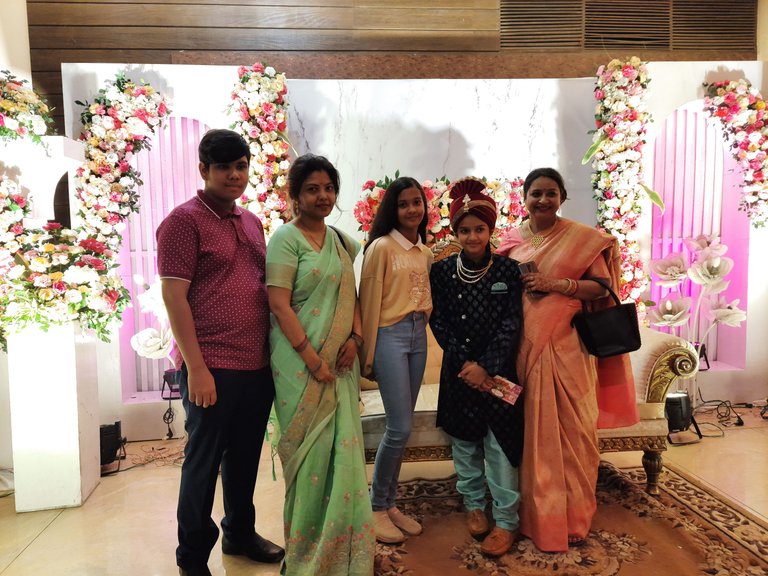 It is for these kids, we were able to meet with their parents strengthening the bonding. And then we moved on to eat the starters.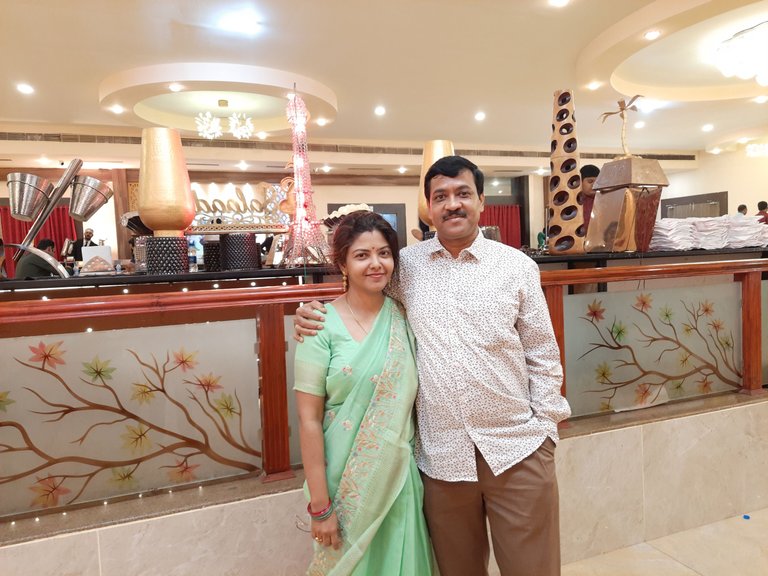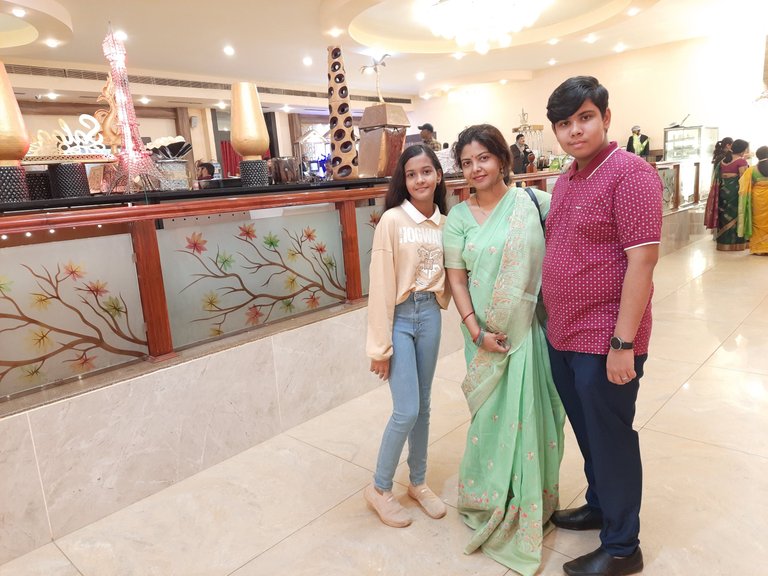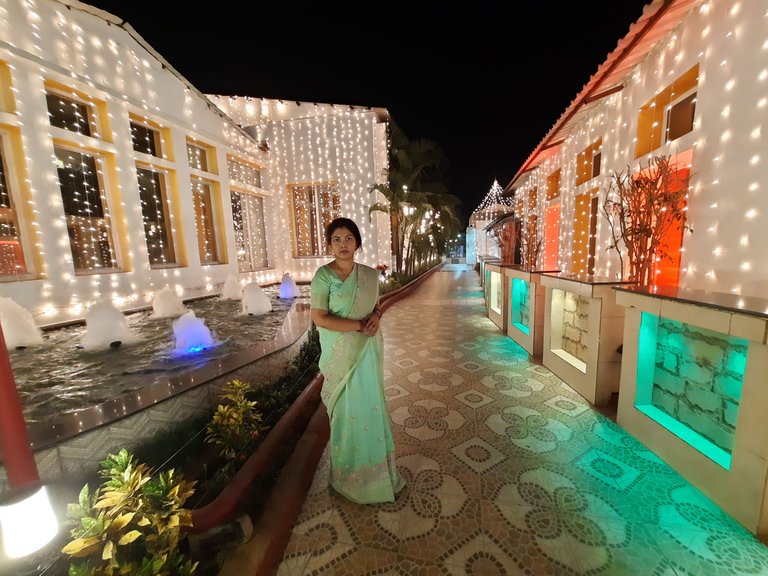 The lady did not forget to capture the nice ambience set over there.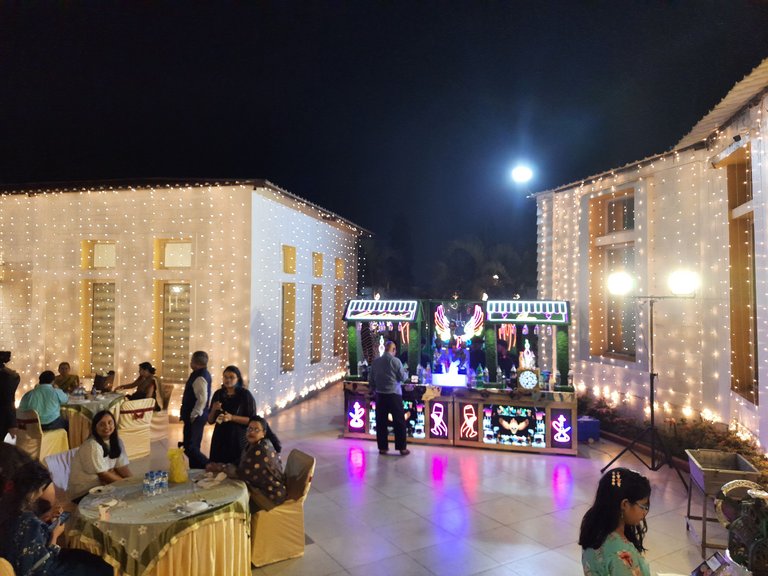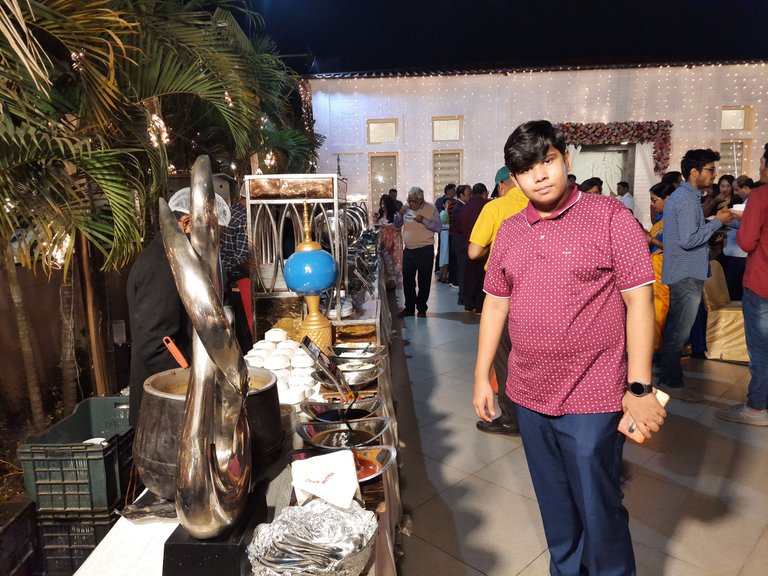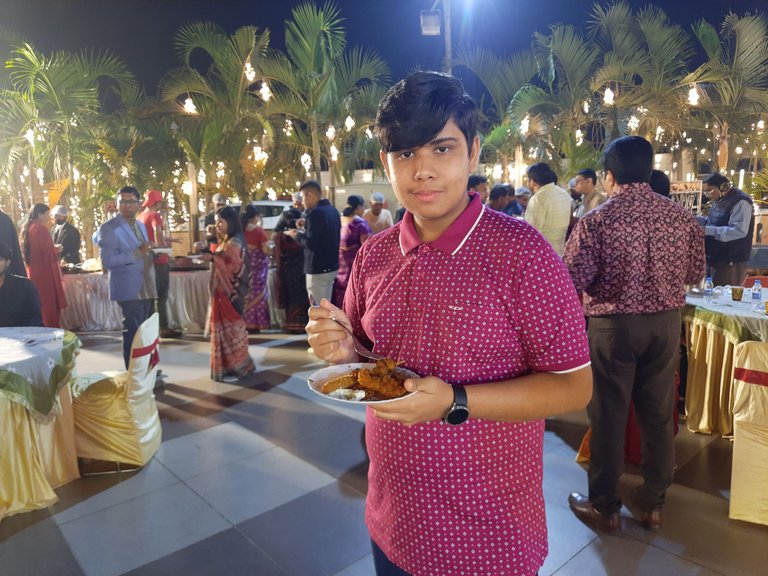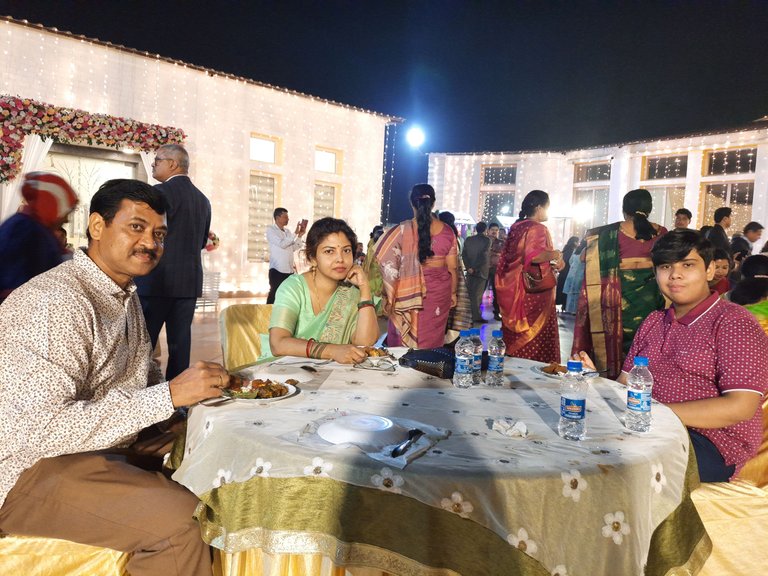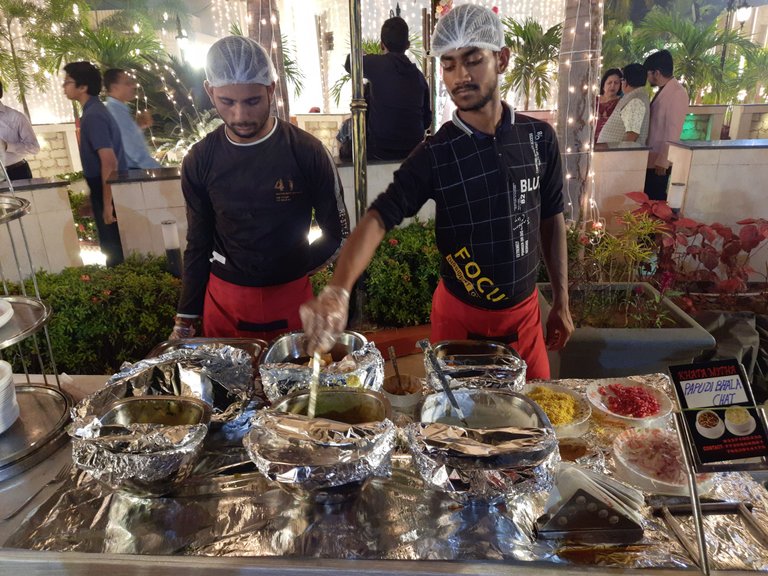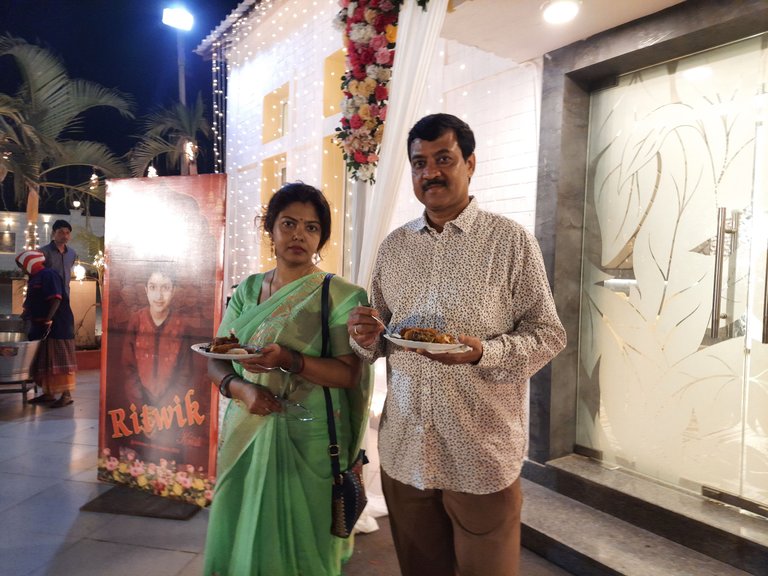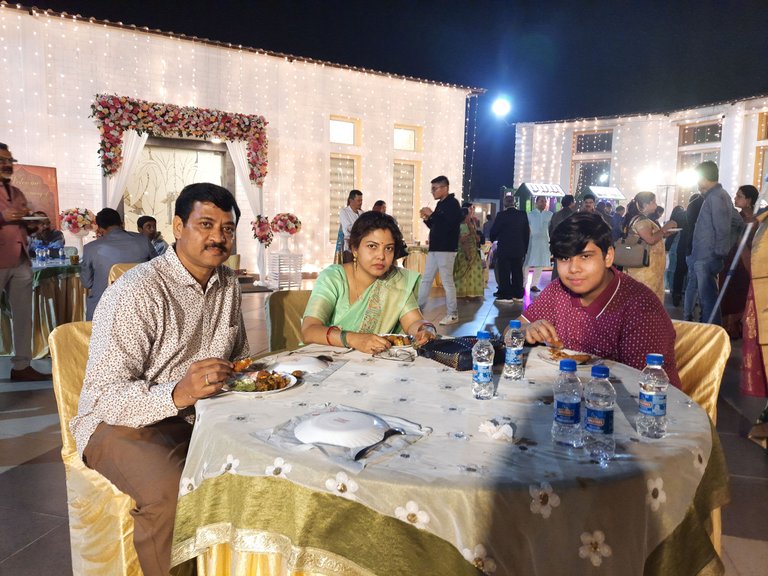 Only fish is the allowed non-veg in a thread ceremony, but then there were lot of items in fish and prawn, apart from veg starters. We thoroughly enjoyed most of the dishes - in fact a little of each was more than a big meal, leaving some space for the main course. In the mean time, more friends joined my daughter along with their family.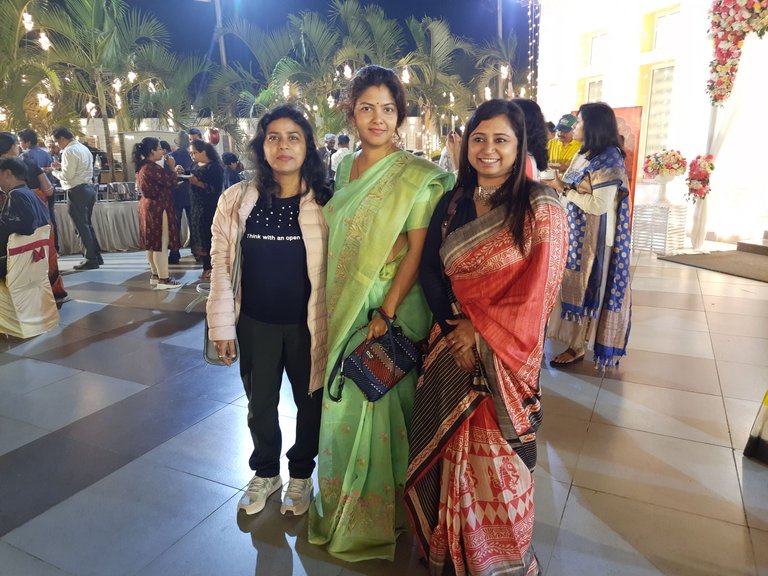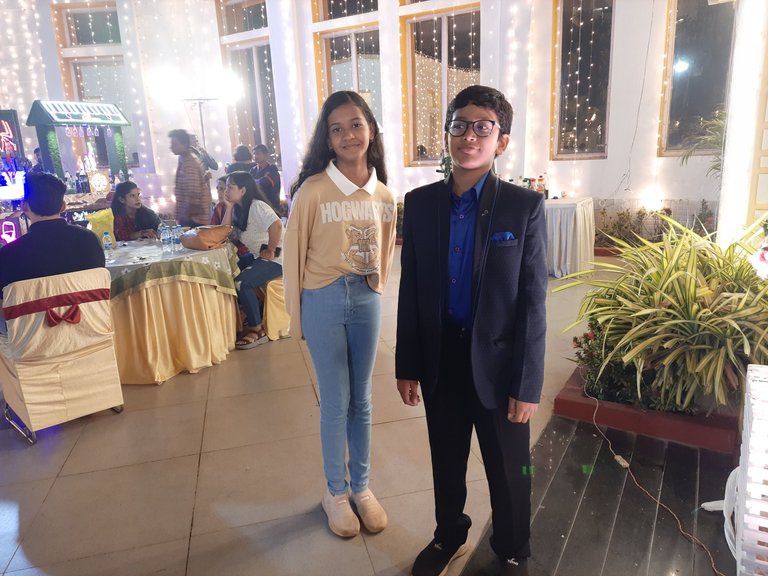 Leaving the kids to enjoy their time, we spent a lovely time , before moving for the main course, which was arranged inside the hall.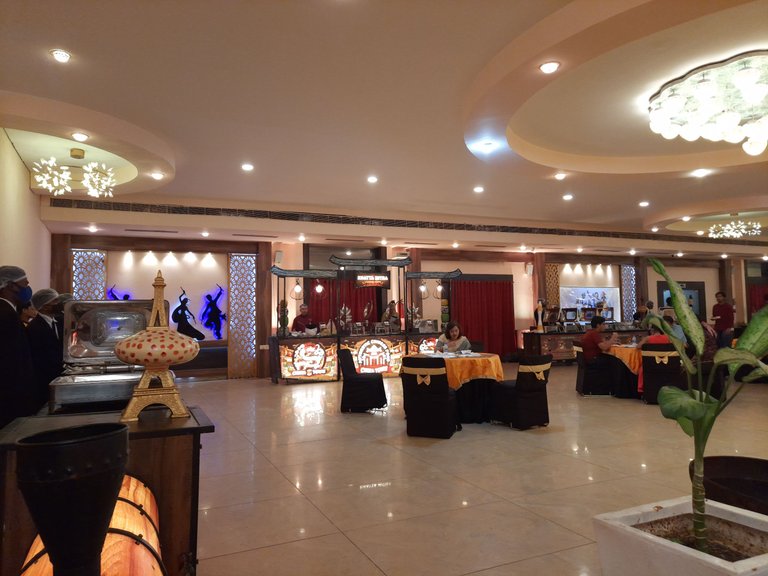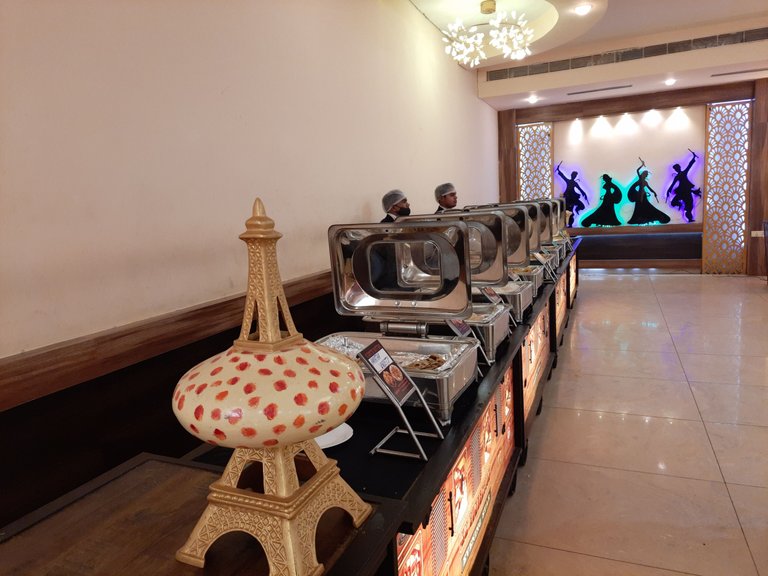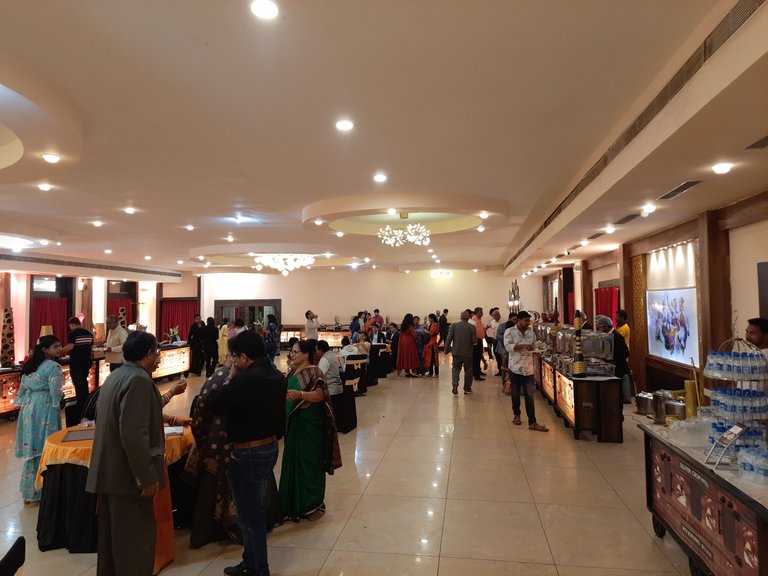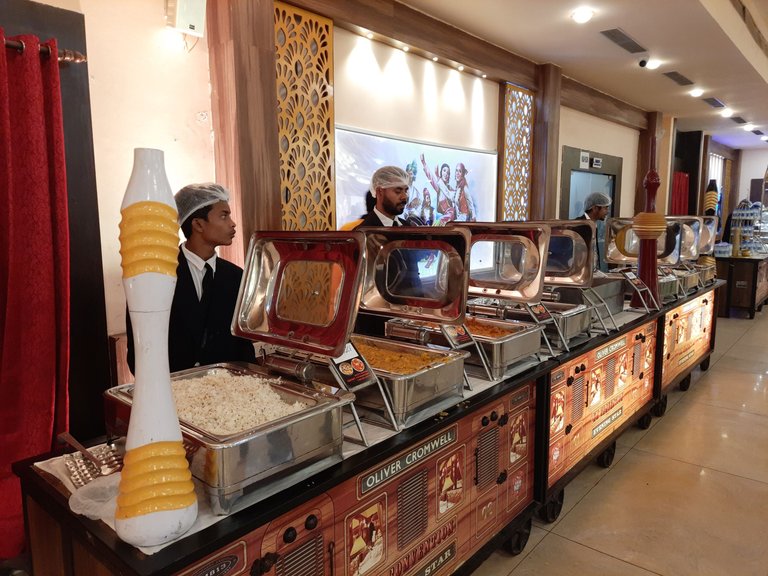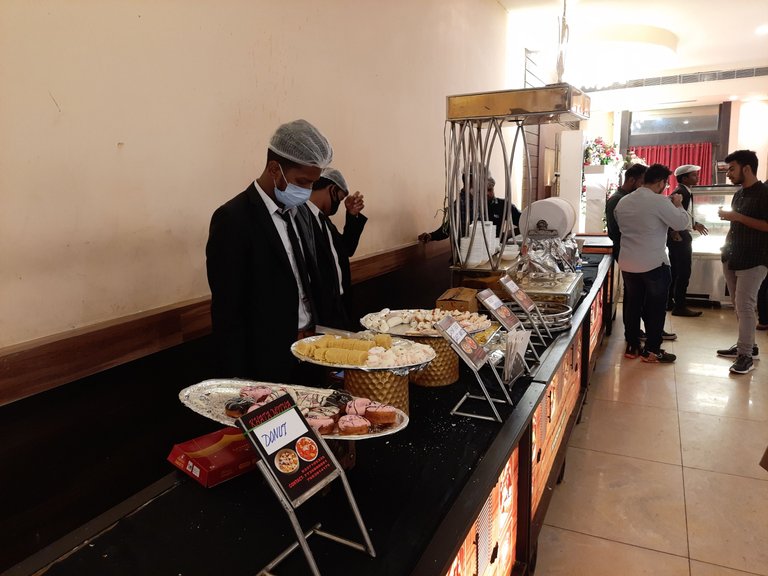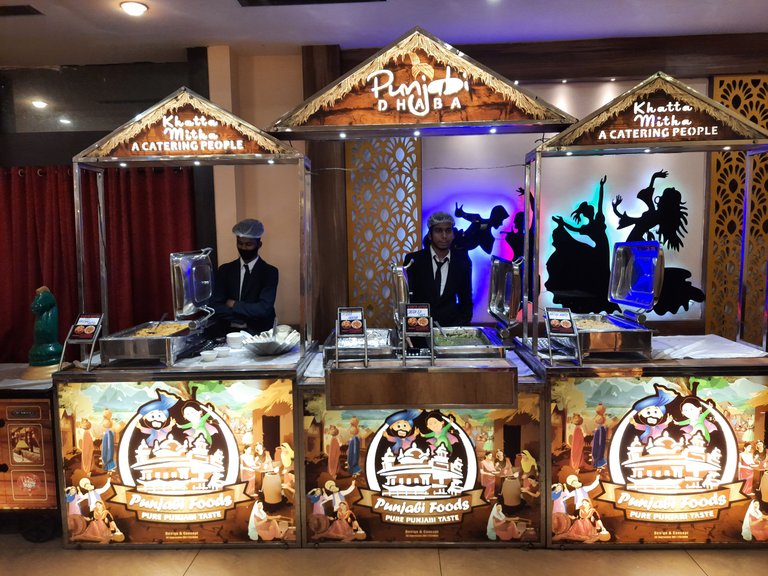 Again lot of choices, but we just wanted to taste, so picked some limited items, as they were a bit spicy.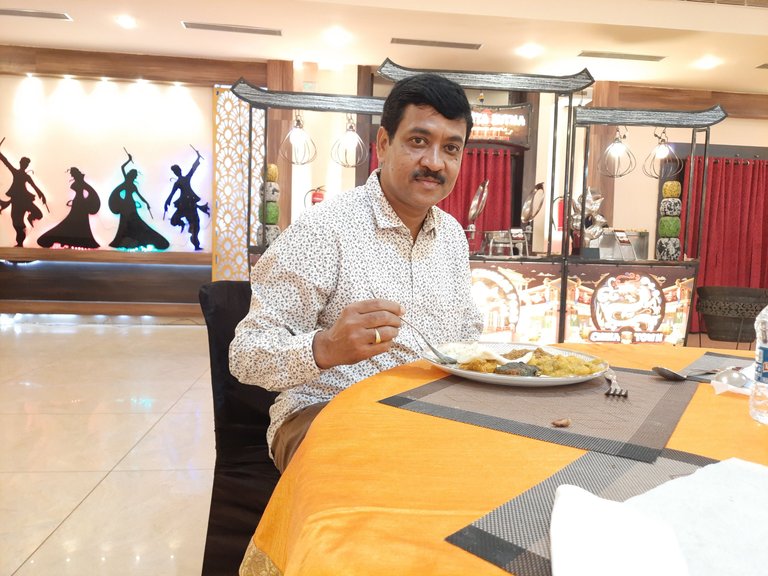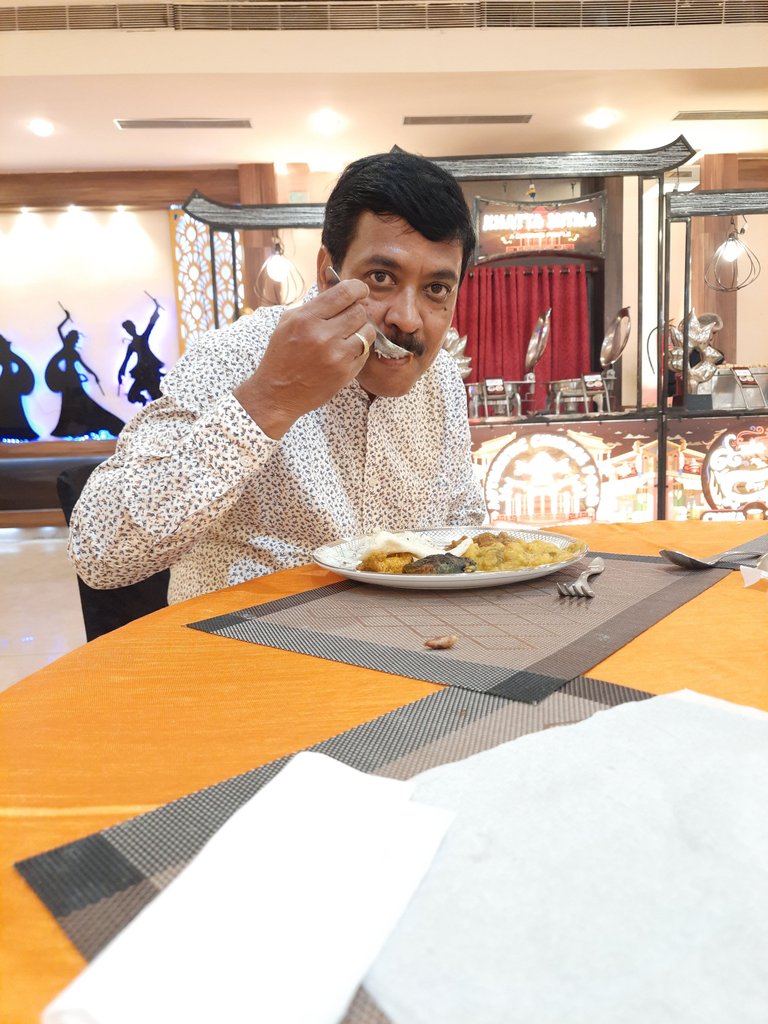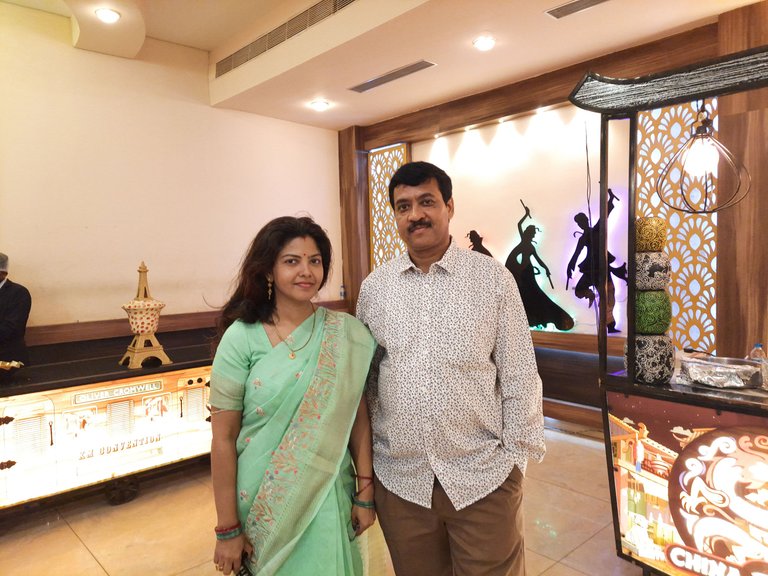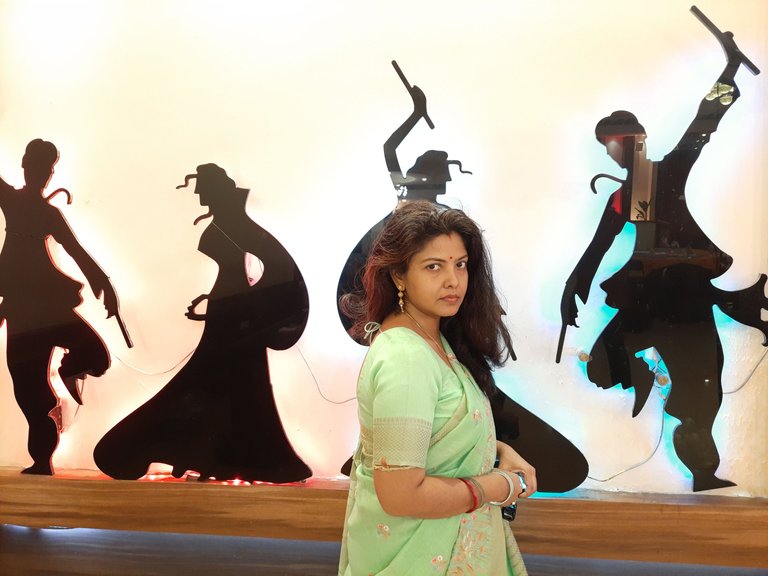 The kids had their own company while we all enjoyed discussing some nice experience of marriage and family from our life - some real fun there.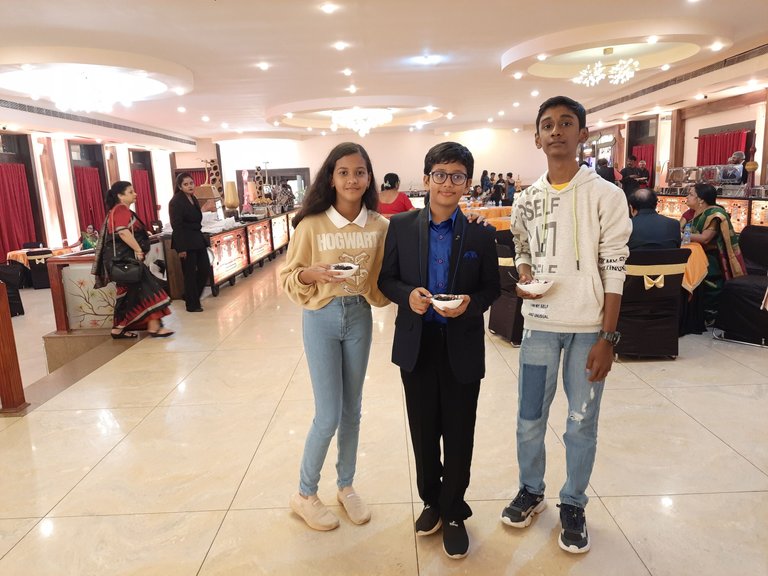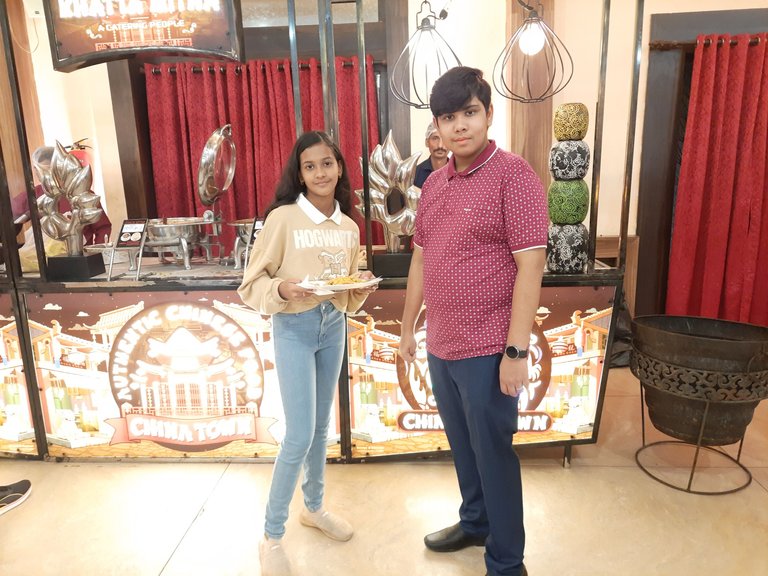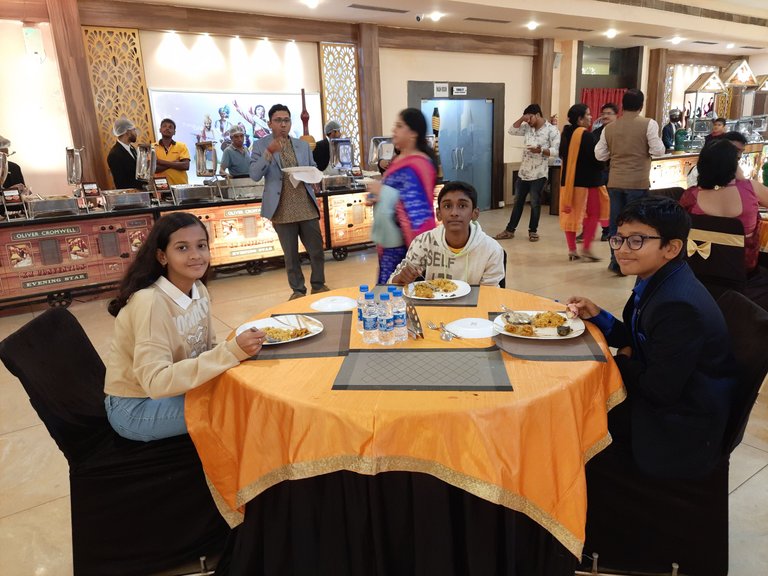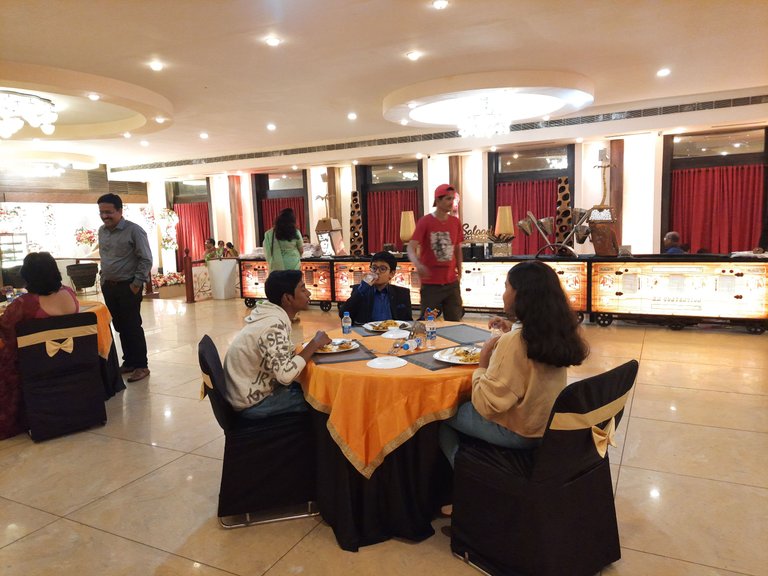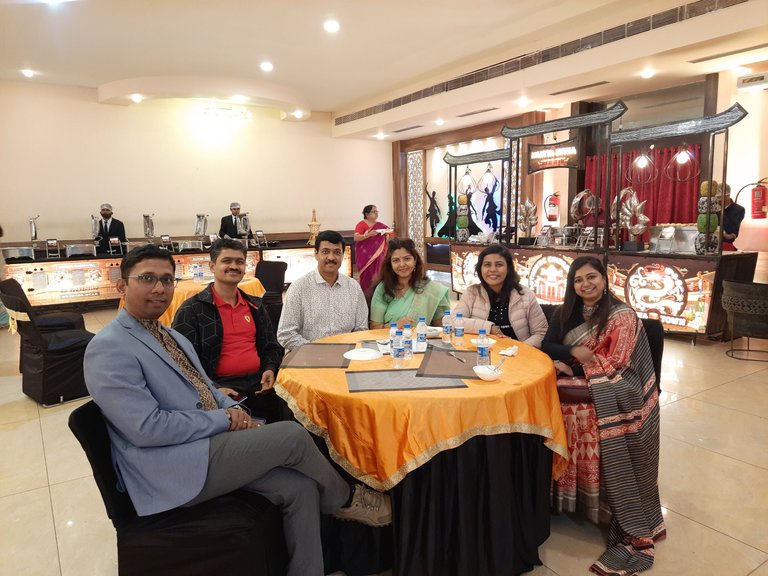 My son was alone but he was busy enjoying the food.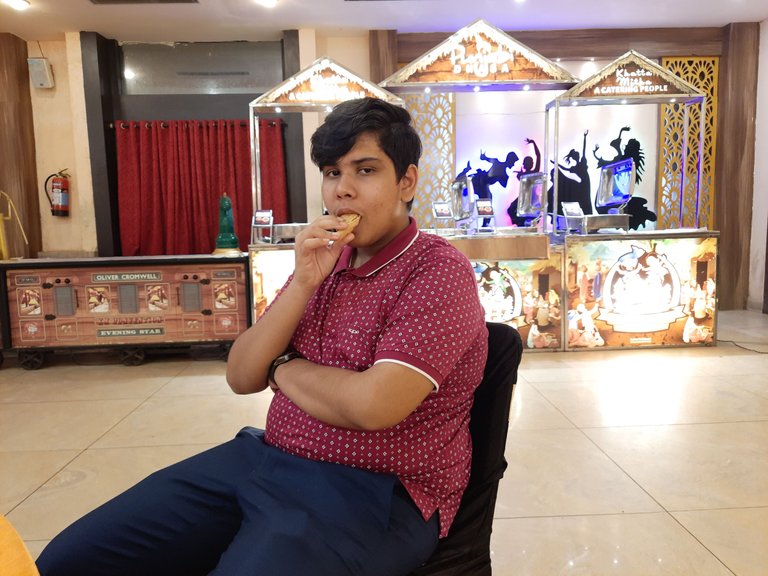 Overall, more than couple of hours quality time spent with some real good and tasty food - their friend came back again to see off.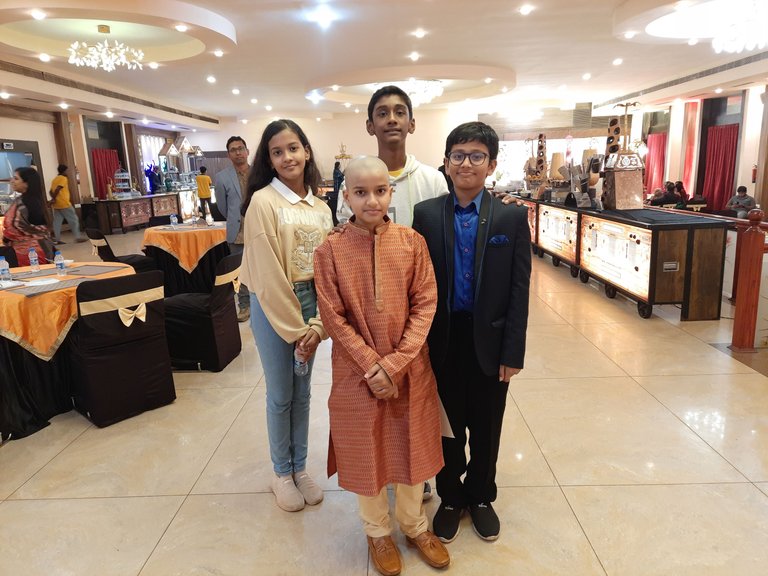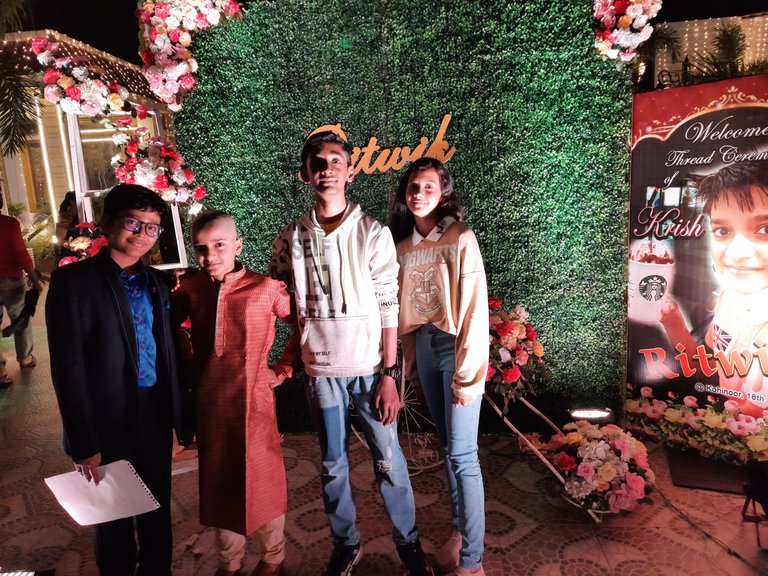 The little kid was tired but look at the enthusiasm at his face - God bless him to be very success in his life. Before coming, we promised to meet again - everything for their friendship.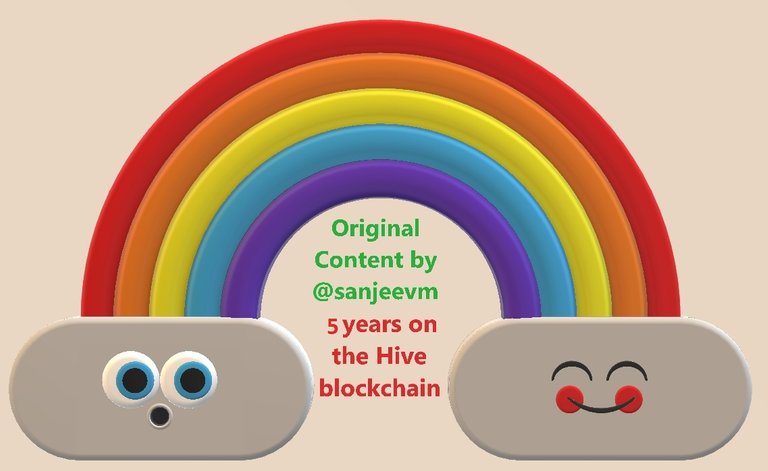 copyrights @sanjeevm - content created uniquely with passion for #HIVE platform — NOT posted anywhere else! #HIVE is my only social diary - my blog is my life.
---
---