Holi - Life needs colors
---
A joyful day to meet everyone, celebrate, forget and forgive.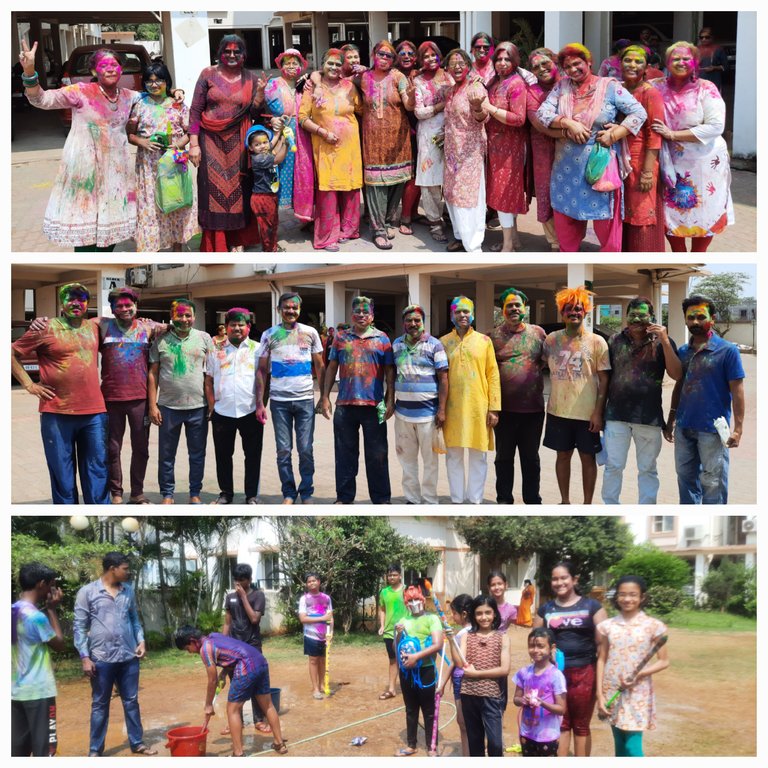 Holi, the festival of colours is a very special day for all age groups - it's one festival which everyone enjoy. In my last post I shared how the God comes out to meet the devotees and start the festival of colors. That set the precedence in the kids to not spare us to buy them colours and start the planning.
And then finding that perfect old dress which can be used - it's so much fun to see that and remind us our childhood. It's like you have to find out the best discarded dress once in a year.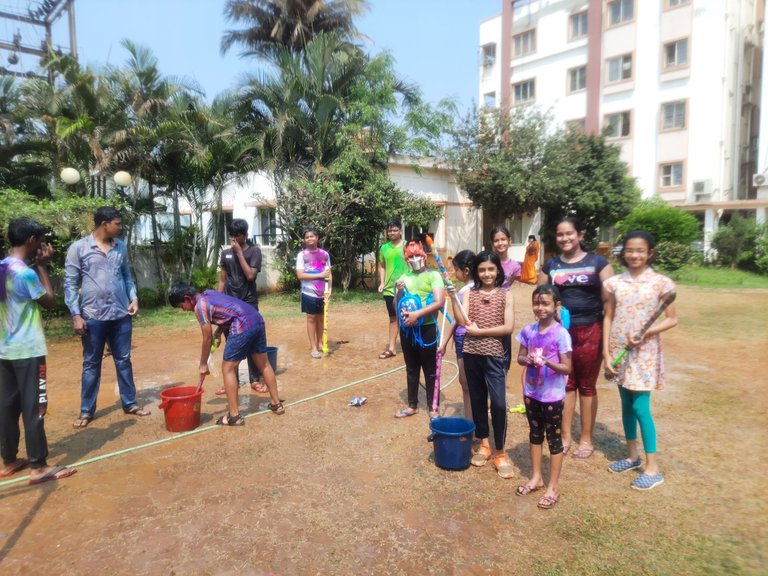 We have lot of kids in our society and the open area was dedicated to play colors. The fun started at around 10 am and it was all kid's affair.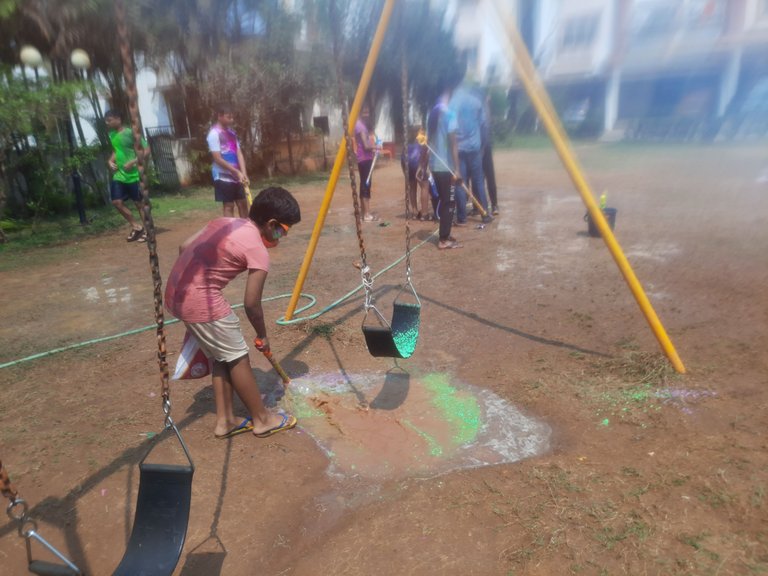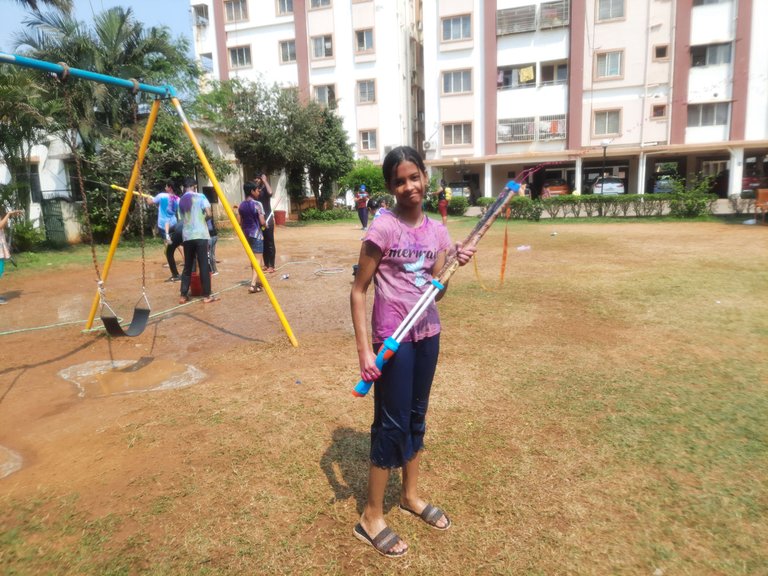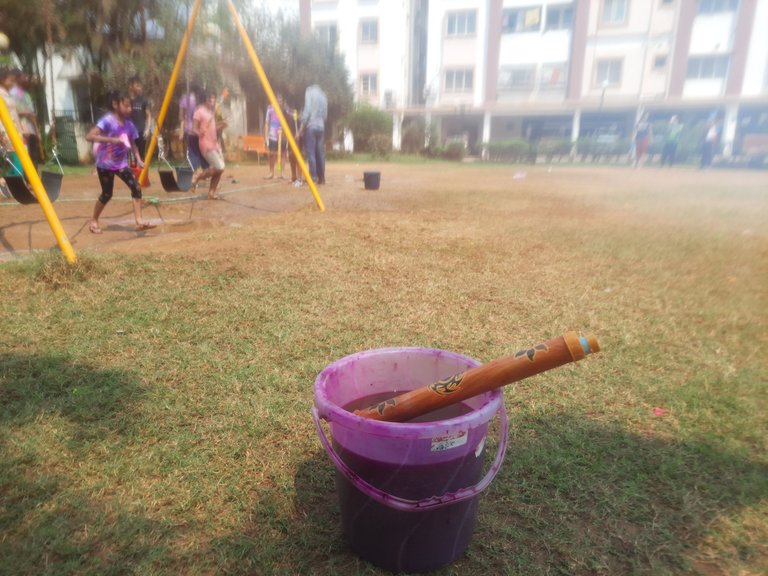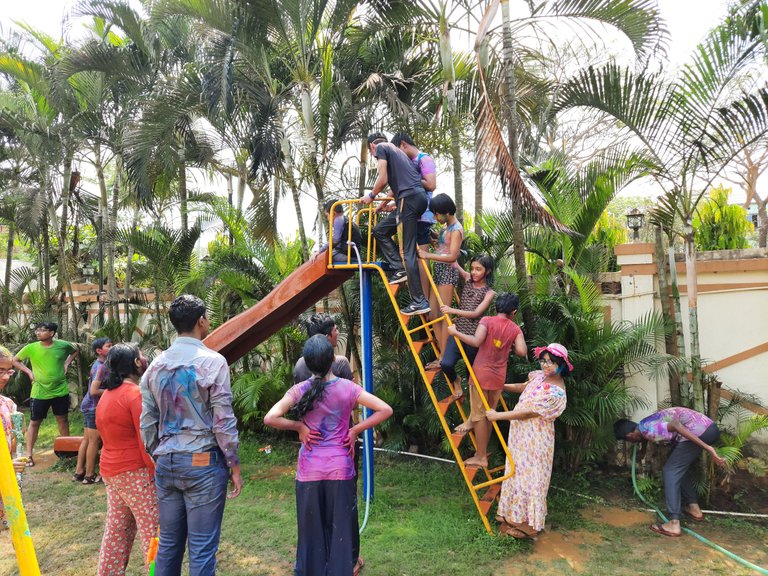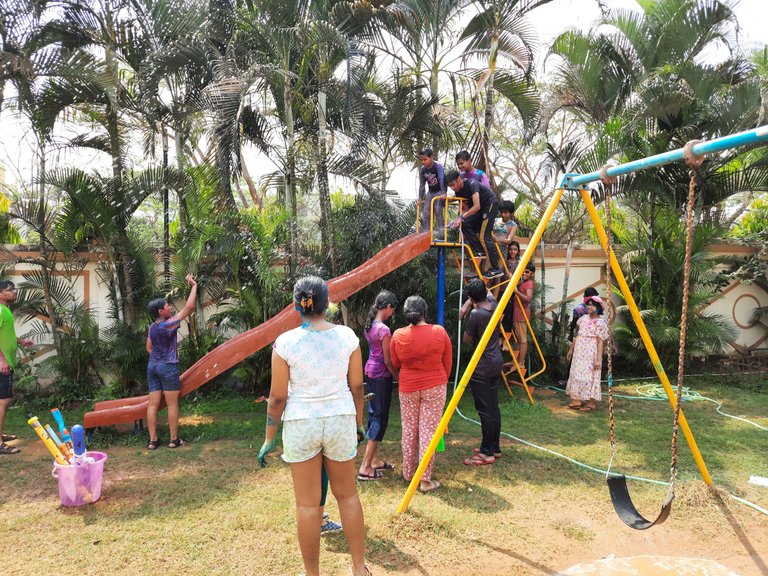 It was so much fun to see the kids go wild - some of them even did not hesitate to use the mud water. And they were innovative as well - they prepared a water slide on their own - enjoy and clean the slide at the same time. You should watch the video to see their excitements. And of course they were disciplined following each other waiting for their turns.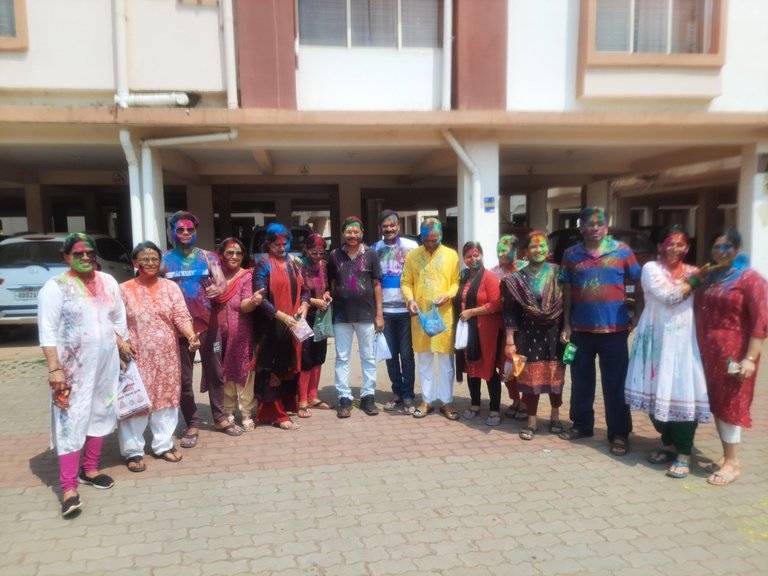 As the day progressed, elder members started coming out and join the fun. We typically use the natural dry coloured powder (abir) and color each other until there is no space left.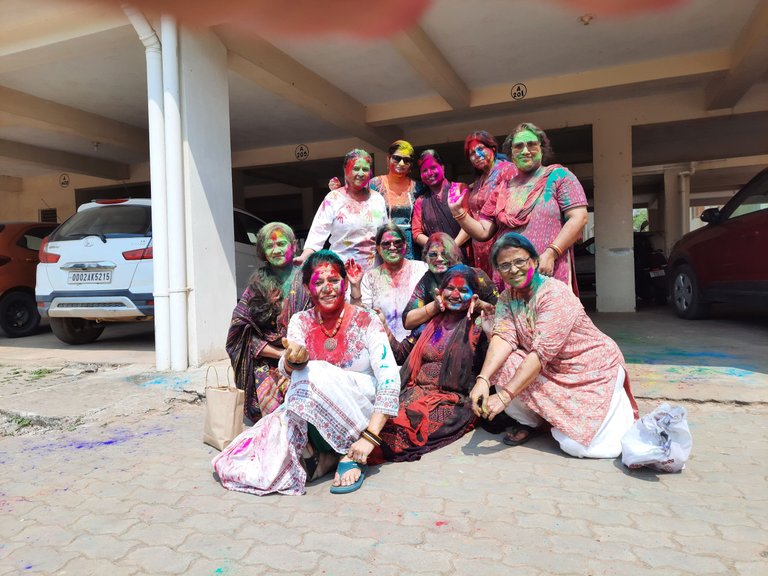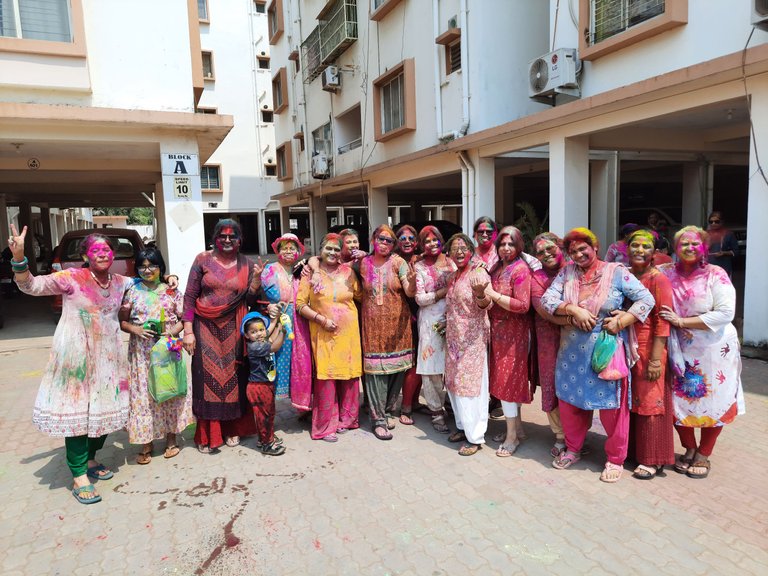 The women community in our society is very active and always ahead. Enjoying the day to the fullest and also serving some nice food to make the day more pleasant.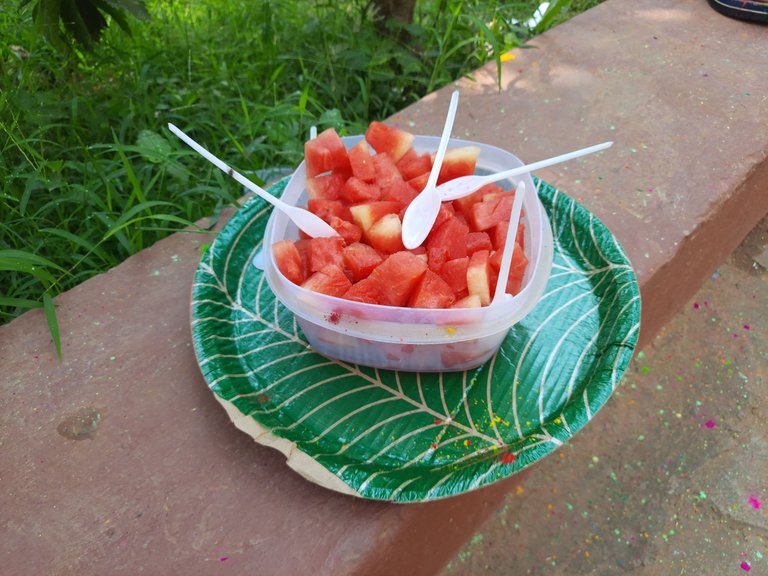 The day marks the arrival of Spring in India, and reminds us that this is the end of winter. Usually the day becomes hotter from this day and watermelon was a perfect soothing choice to help us stay longer. And then various types of sweets and snacks - who does not want them !!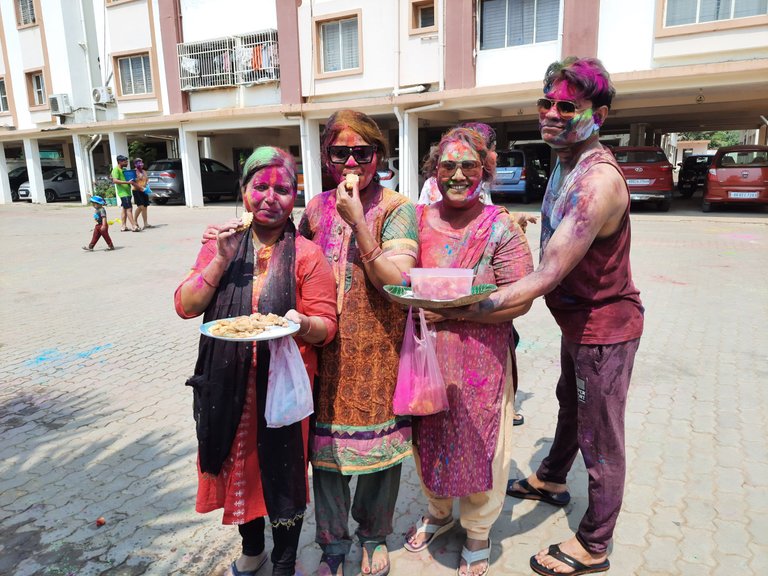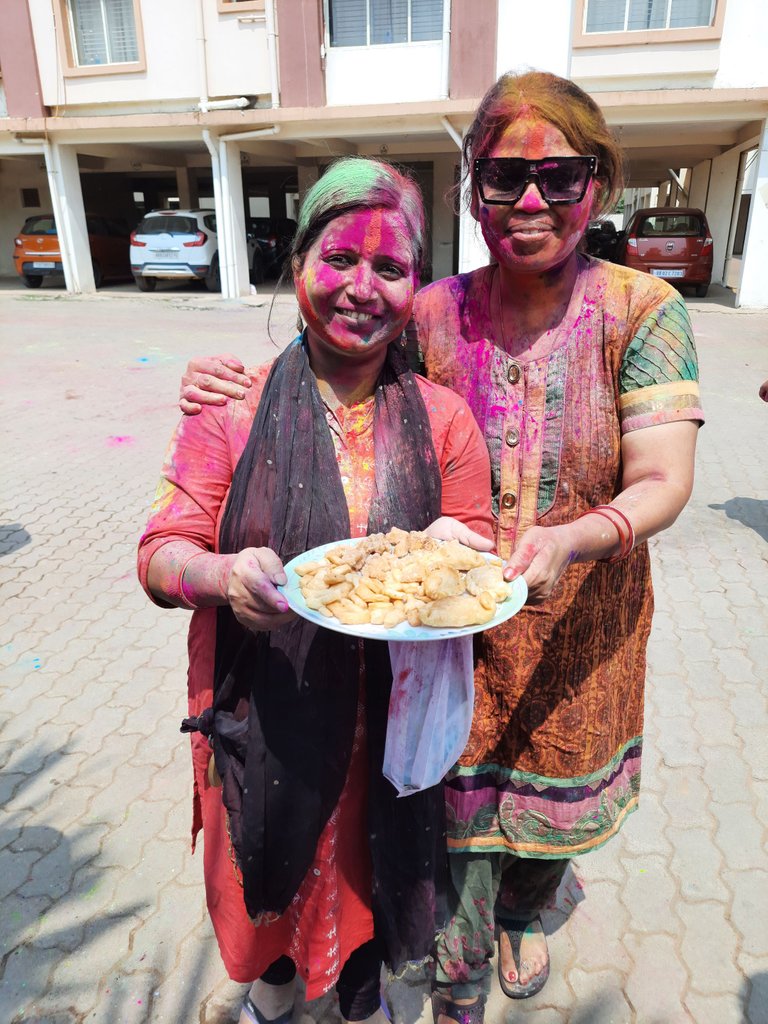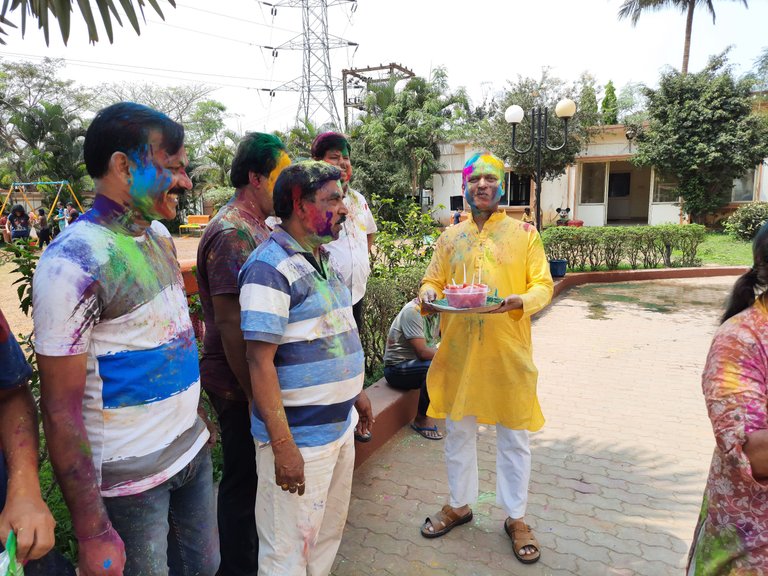 It definitely needs lot of preparation and kudos to the ladies for the treat - they ran out of stock very soon.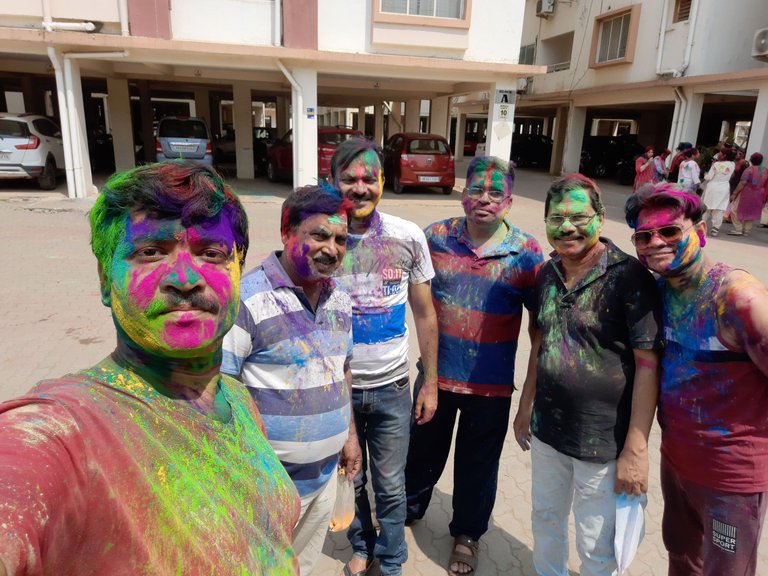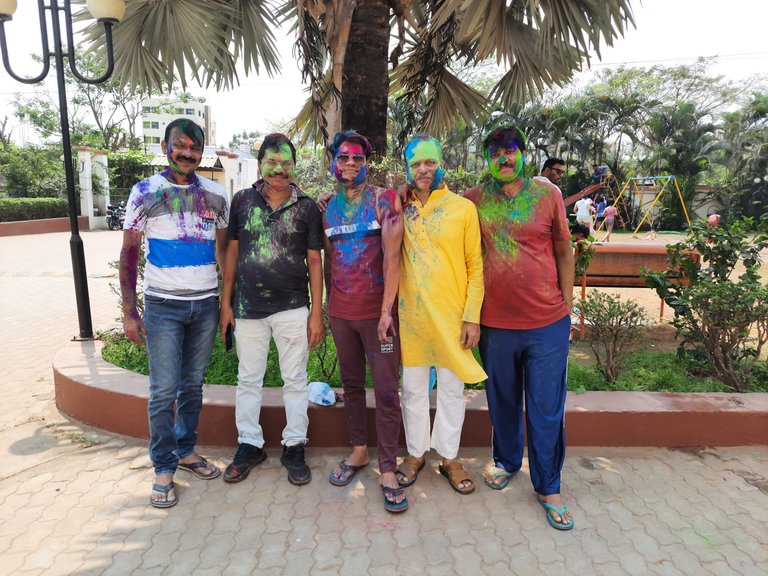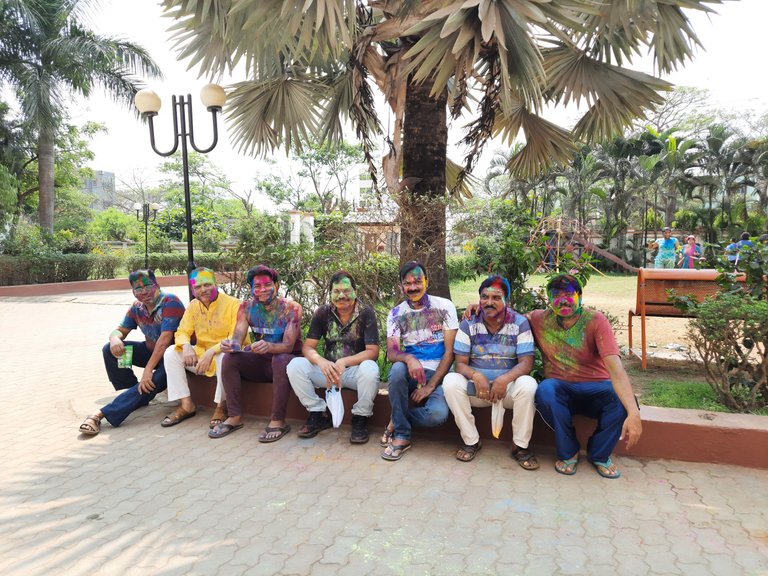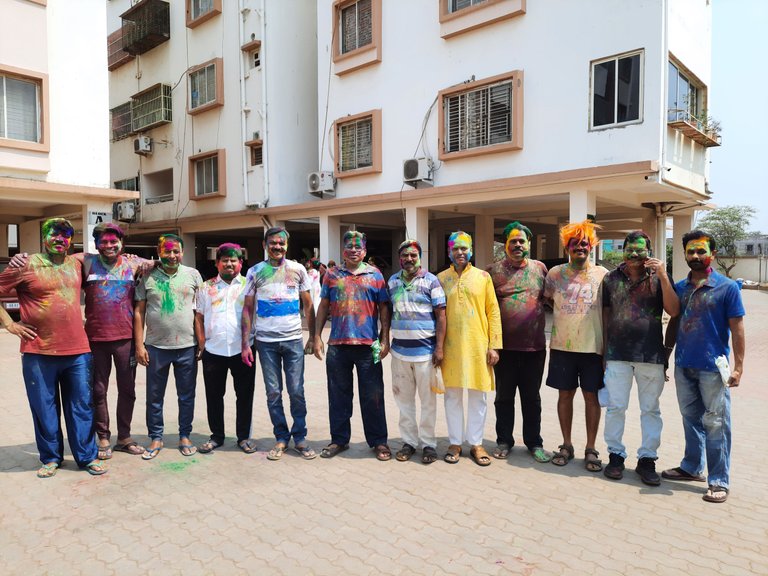 As the day progressed, more families joined the fun. We had a sound system set at the common area playing some loud music to compliment the event and encourage dancing - watch the video to see the fun. And its a fair game to color anyone - the kids would come and throw colors or spray from their big water guns - you have to be ready for that. If you can recognize yourself then you have not truly played Holi 😎.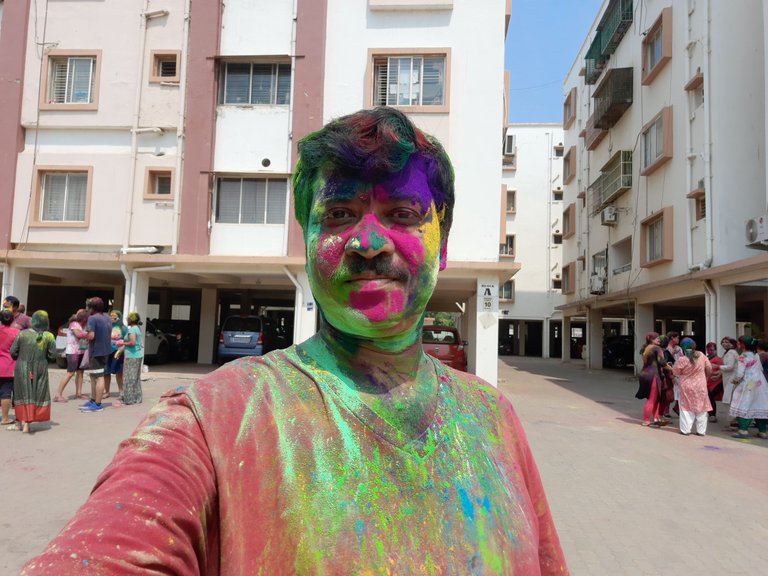 Any little space left is an opportunity to add more color.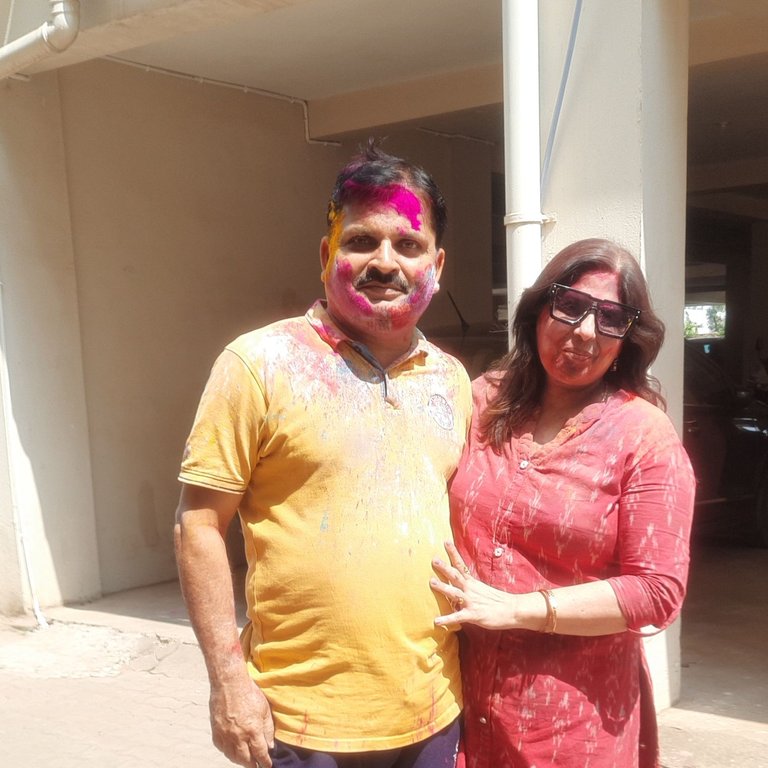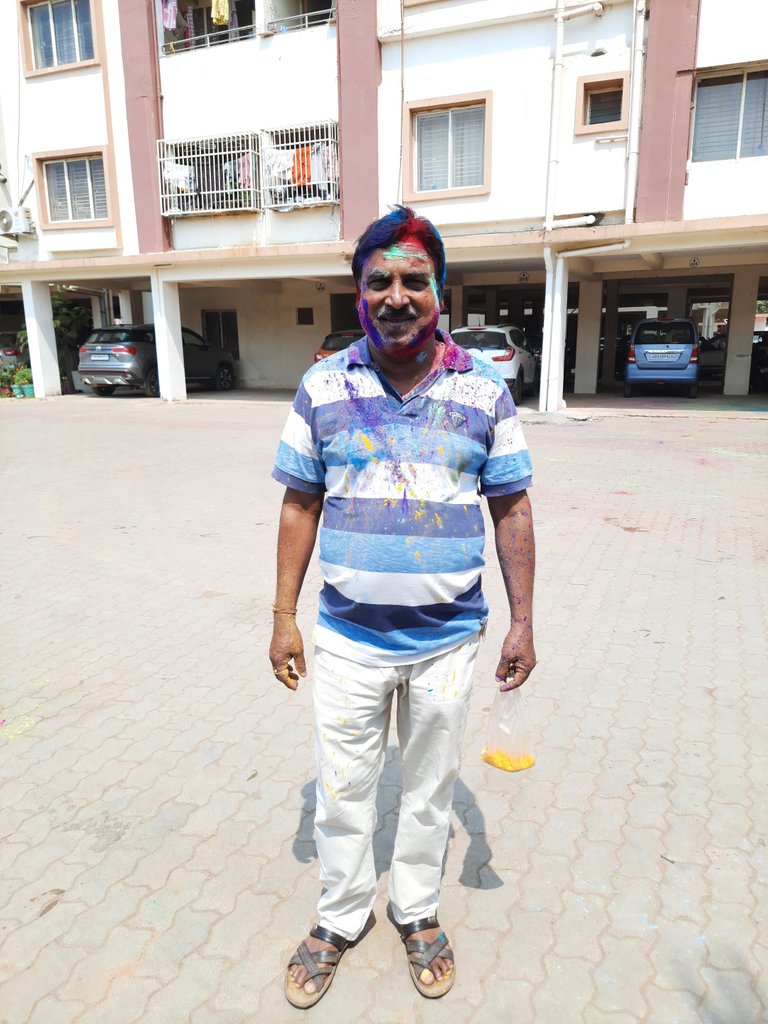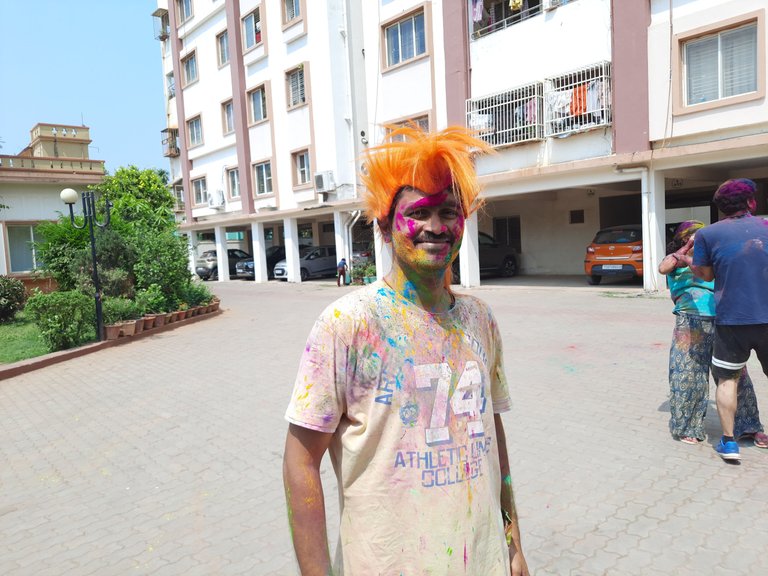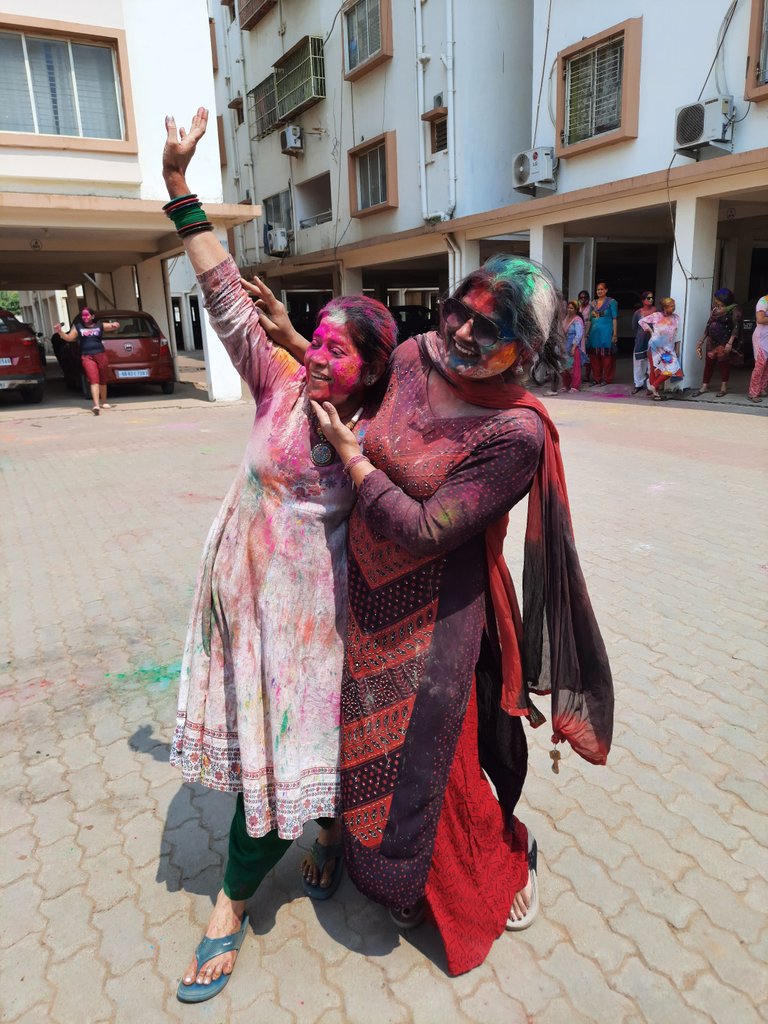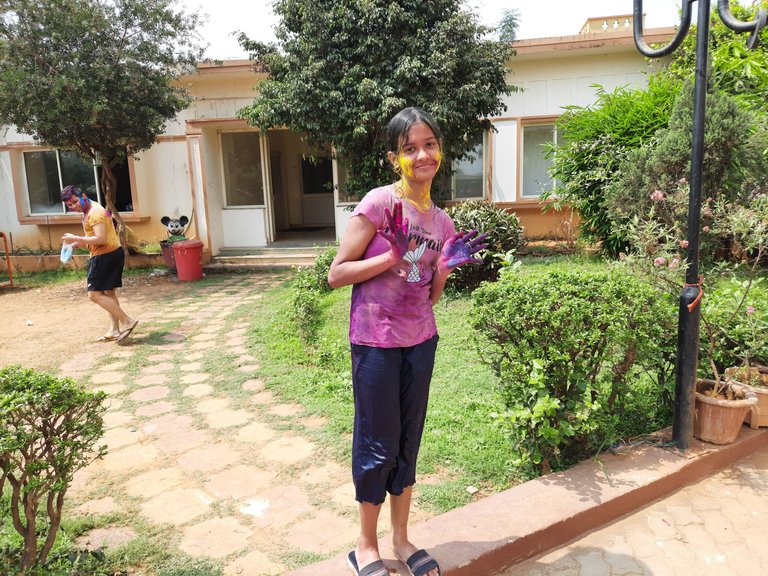 The fun continued for almost 3 hours with a perfect ending - a very nice treat at home from Anjalli Nani with some nice healthy food. The day was indeed colorful in all aspects - most importantly very well spent to take away stress of our daily life and cheer us, recharge us till the next event. And some of us attended a grand marriage in the evening, will post about it.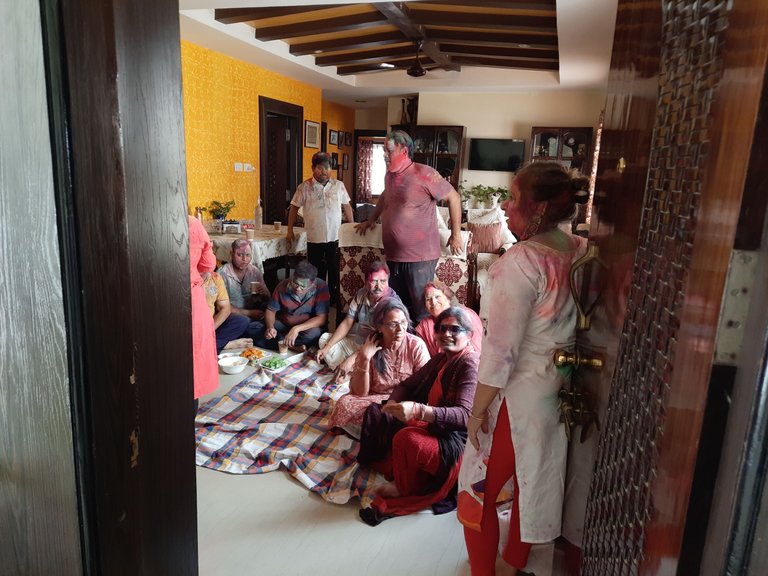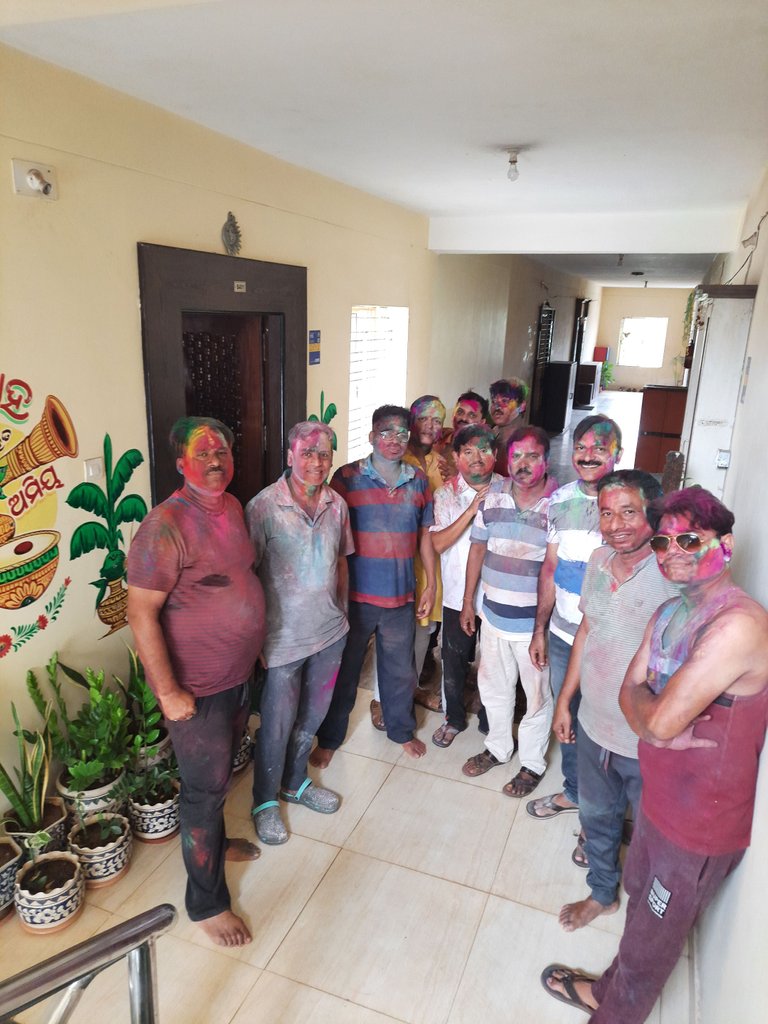 Holi is a grand festival having great cultural significance and as I said in my previous post, the festival is also celebrated in a grand way at Lord Jagannath's place. If you have not seen it earlier, check out this video to experience yourself.
---
---