The Wild feast
---
A memory reminding old days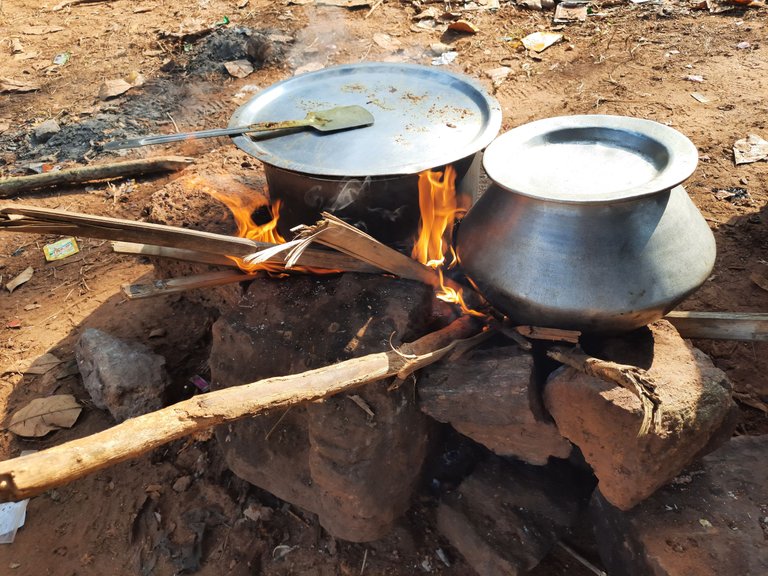 When did you go for a picnic with friends and cooked yourself as an amateur and made it a grand success against all odds ? That too, when all amateur cooks have different opinion and collectively try their best - it was so much fun.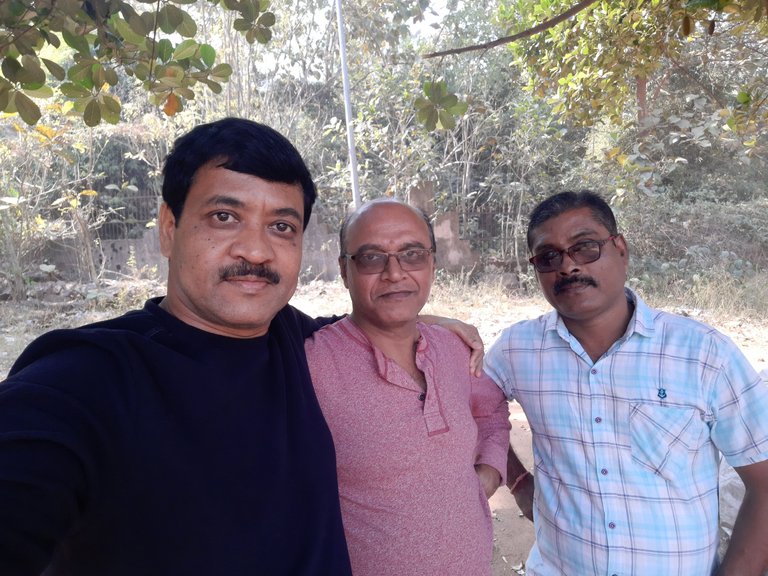 Many times we discussed to have a picnic among our close friend groups and it could never happen. Blame Covid - it remained in plan since last two years. Finally, the time came, when Mr Basant took the initiative and promised to make it a reality. It was a small group of five people, few more could not join, but we enjoyed it thoroughly.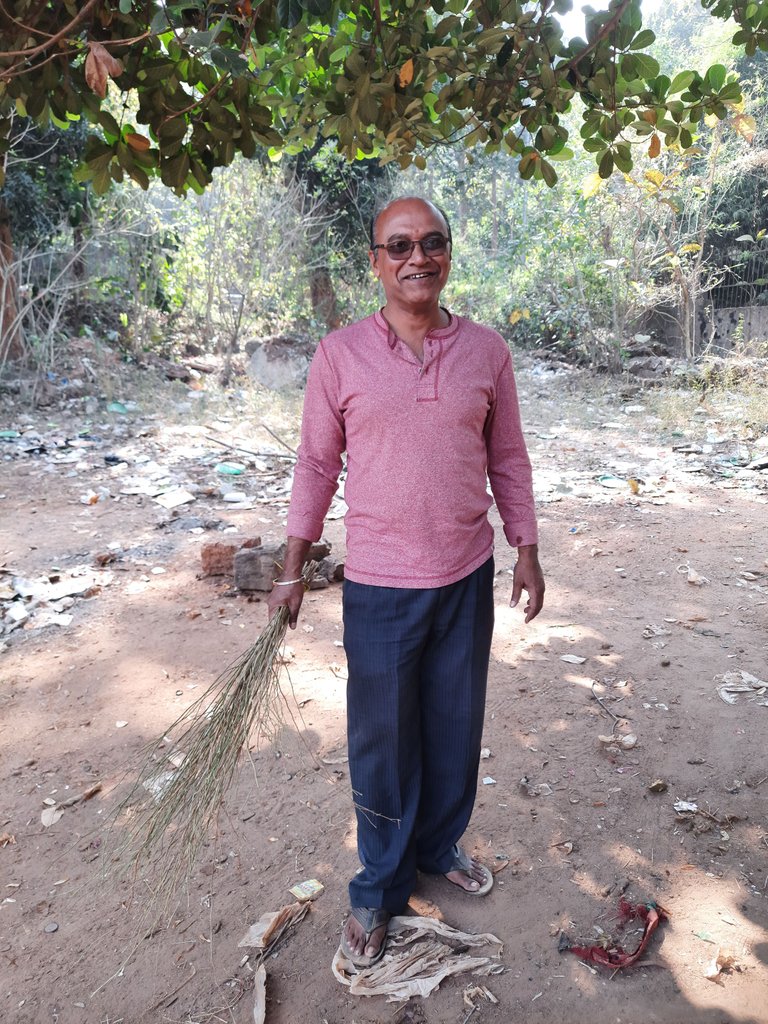 The first task - cleaning the mess a bit to find some space for us - I wish, they clean this every day, as they are charging a little. Basant and Anil did all the marketing previous day, except the meat. There were limited items - rice, meat, salad. So the meat had to be good for which, they got up early and went to a known person. All the spices were made ready at home as well. And then loading everything, and arriving at the spot - Barunei Hill, which is close to my native place.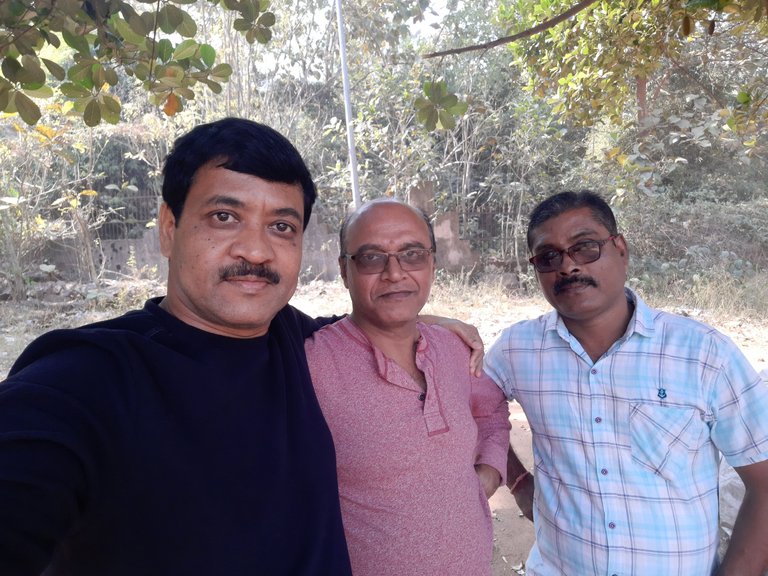 I went directly to the spot, best friend was assigned the task of getting something to start - chicken fry.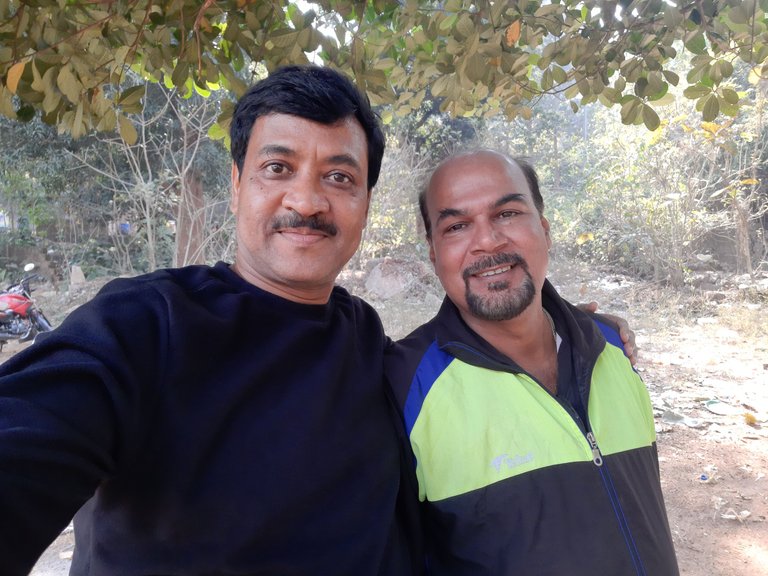 Kudos to his wife who prepared it so tasty, and making it ready in the morning. And it was more than sufficient for five of us - perfect boost to start the fun.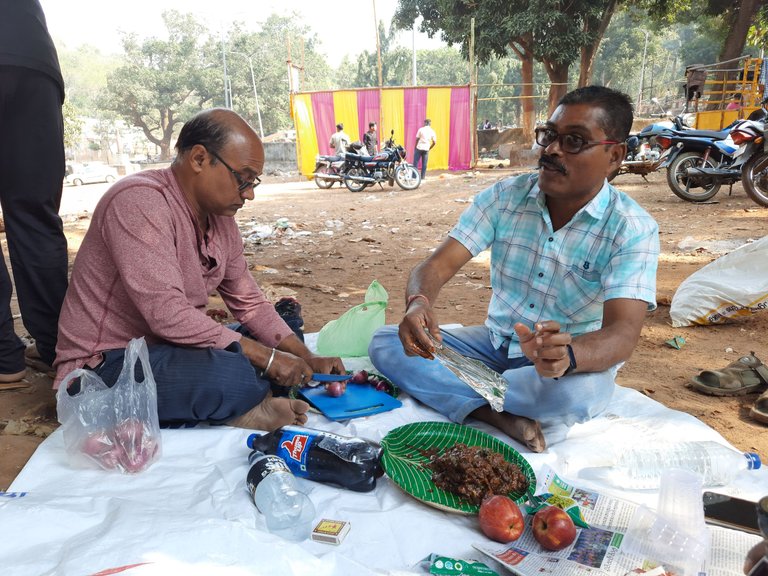 And then the real fun began.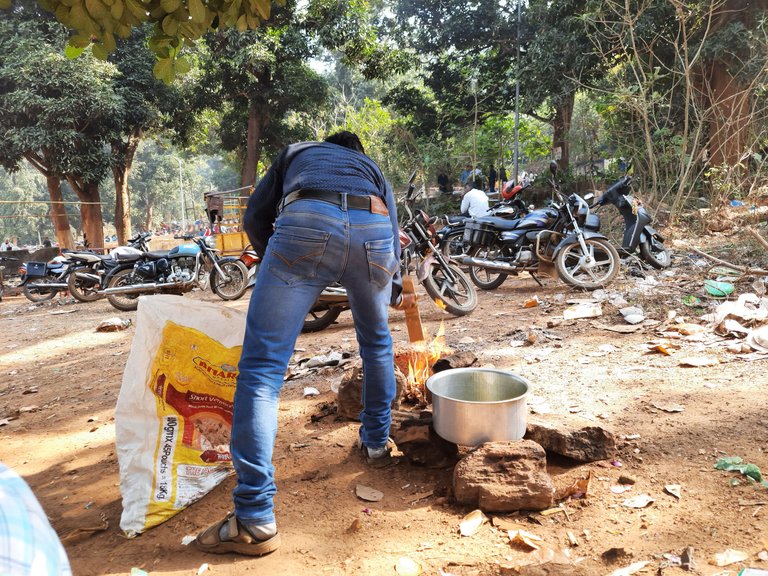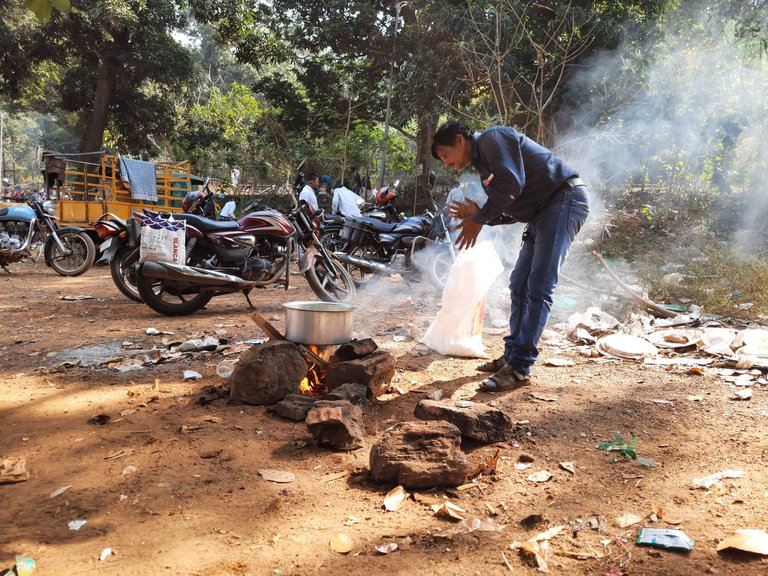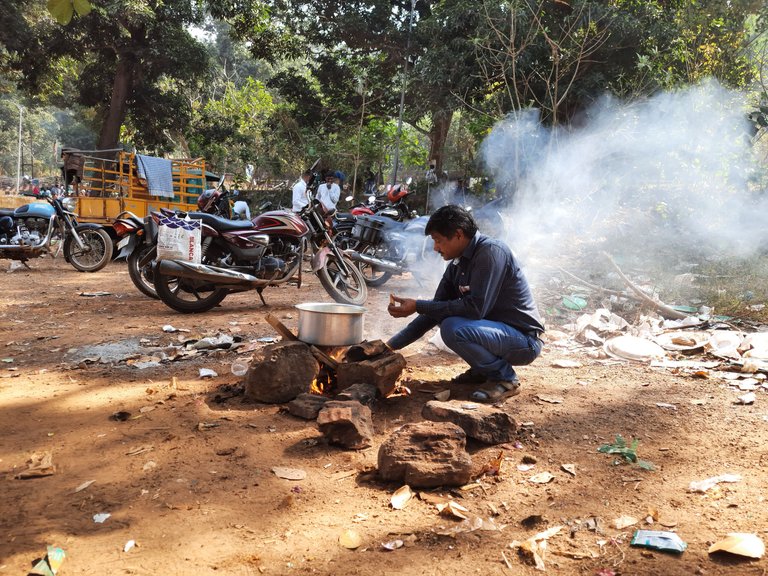 Putting that smoky fire, with Ashok volunteering to take the lead with two assistants 😀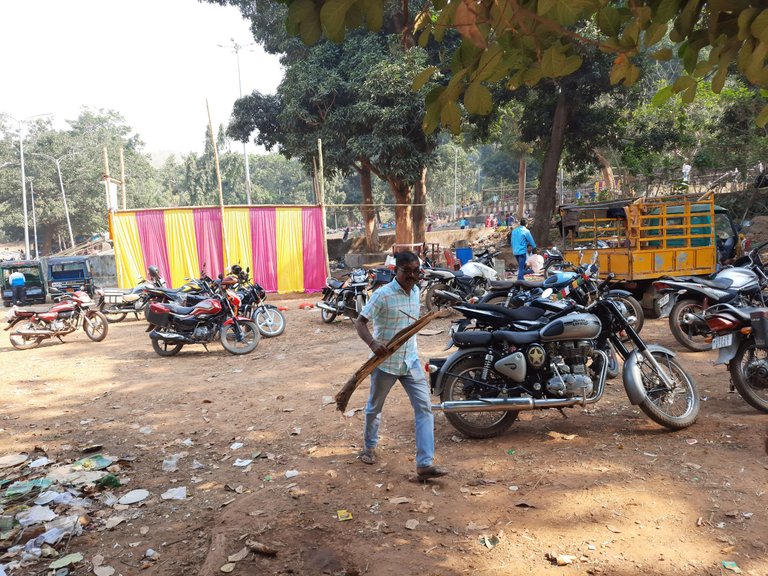 The firewood that they brought was very less, so it had to be collected - roaming around, they found out - look at their happy faces.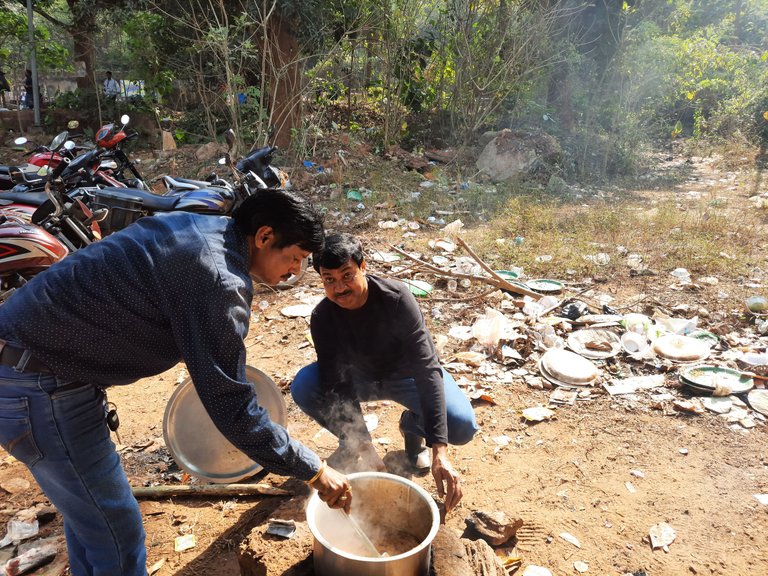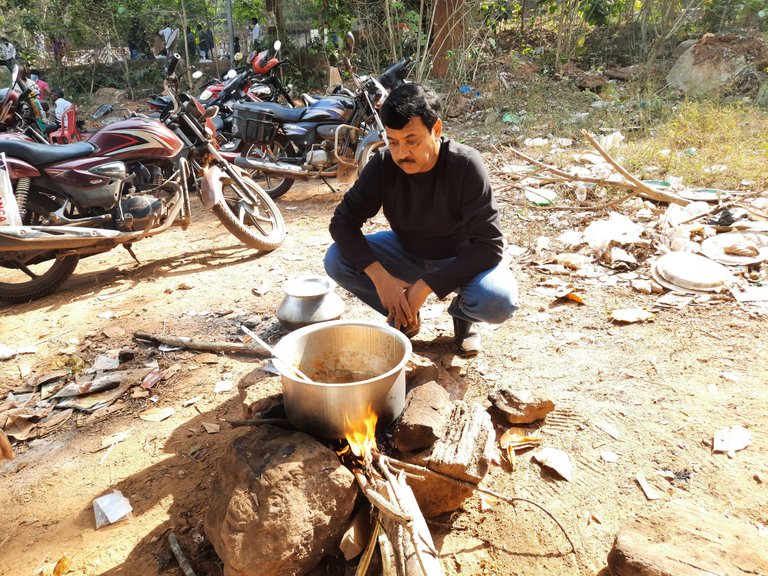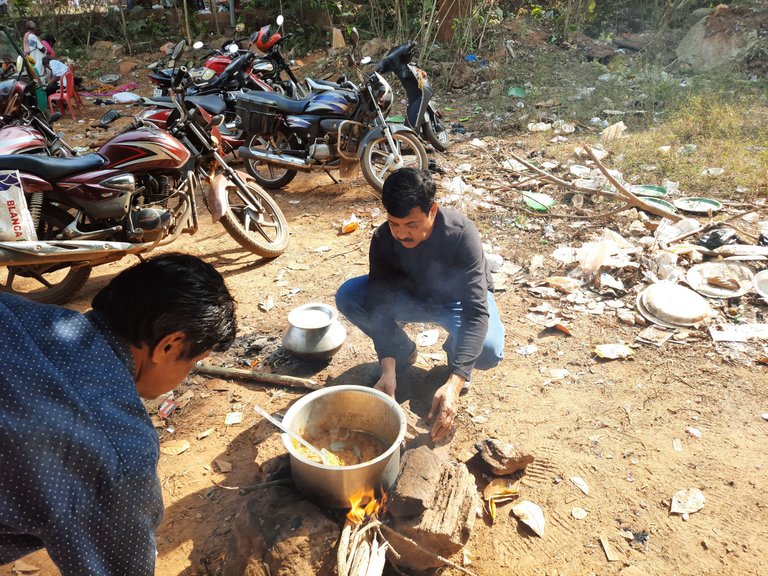 Arranging those stones to put the container with space to accommodate firewood - not an easy task, but quite enjoying. This was my only contribution to cooking, except cheering them up.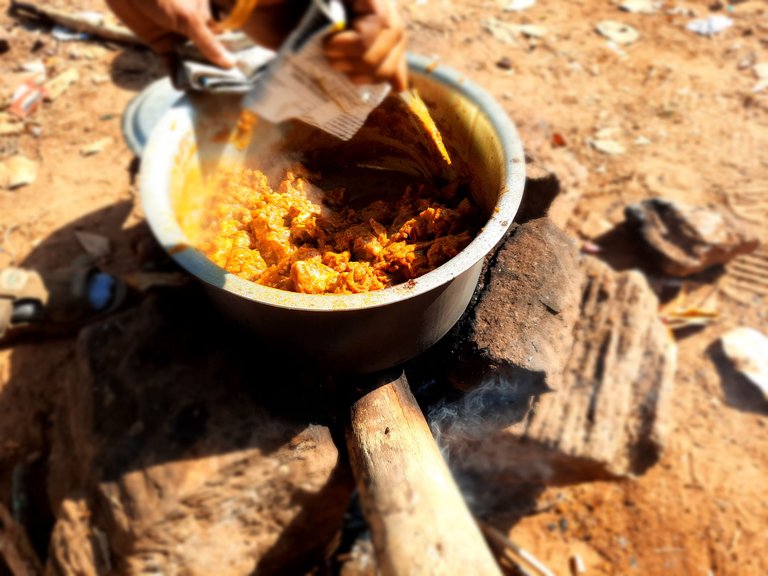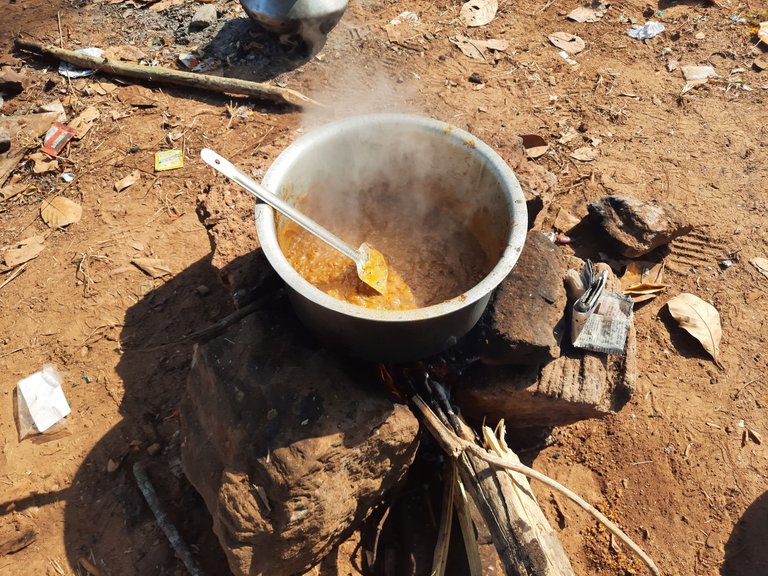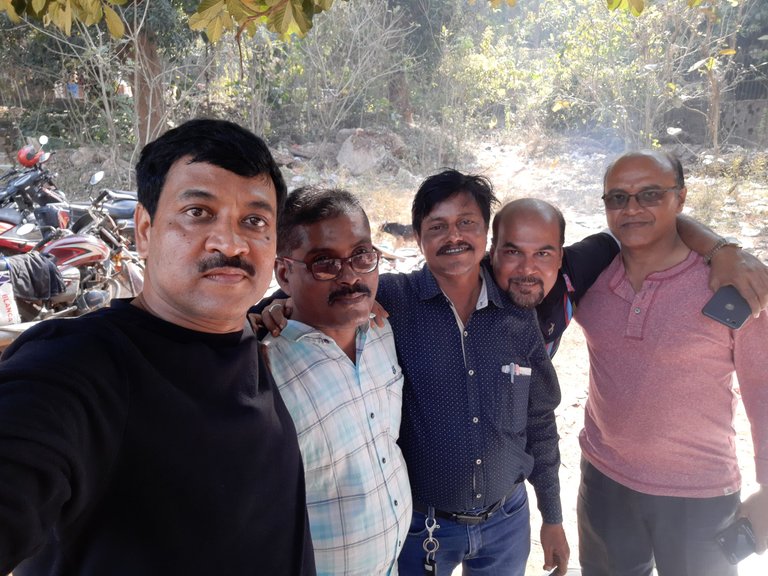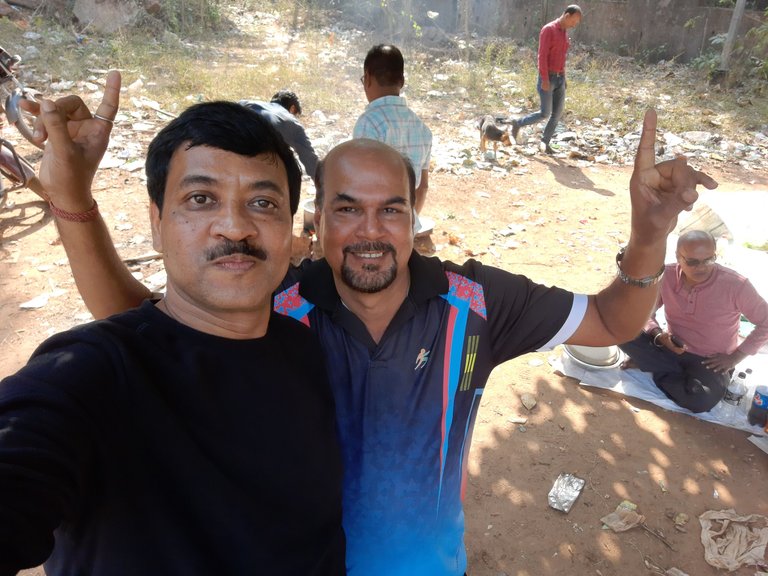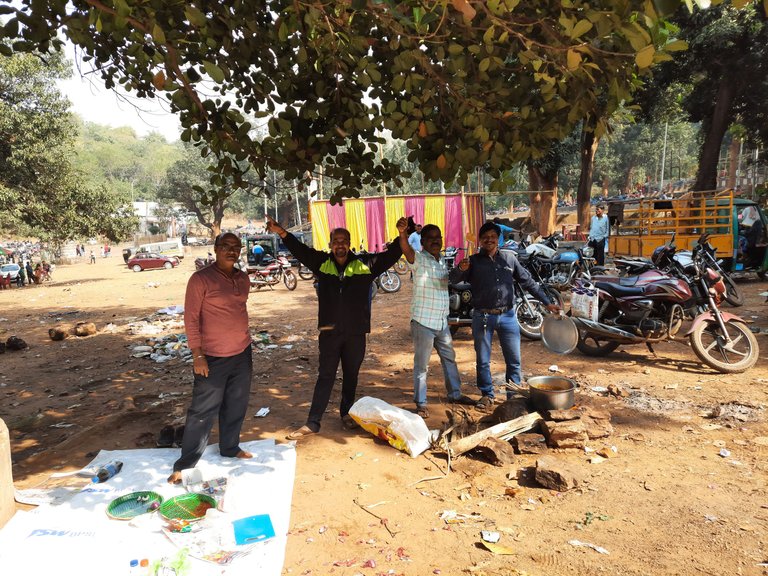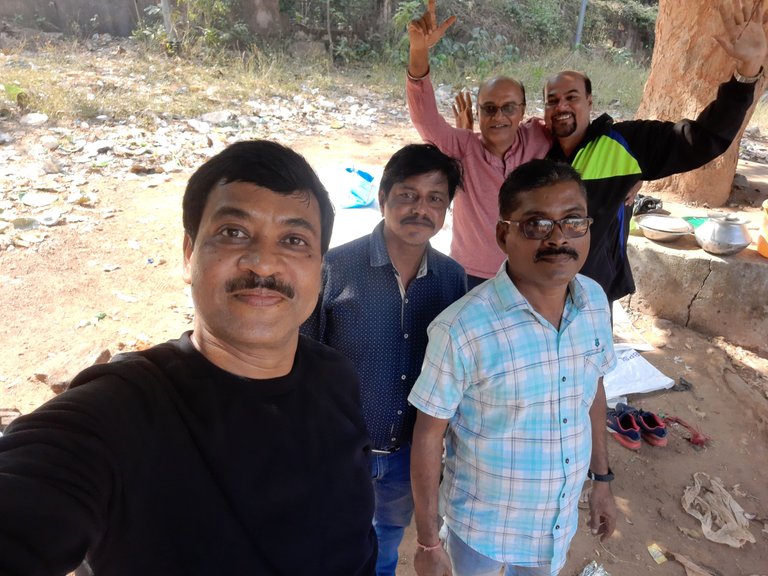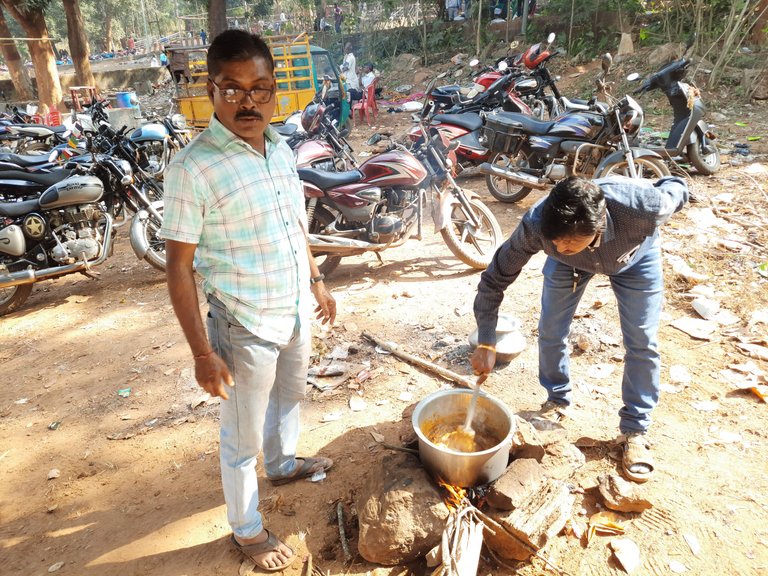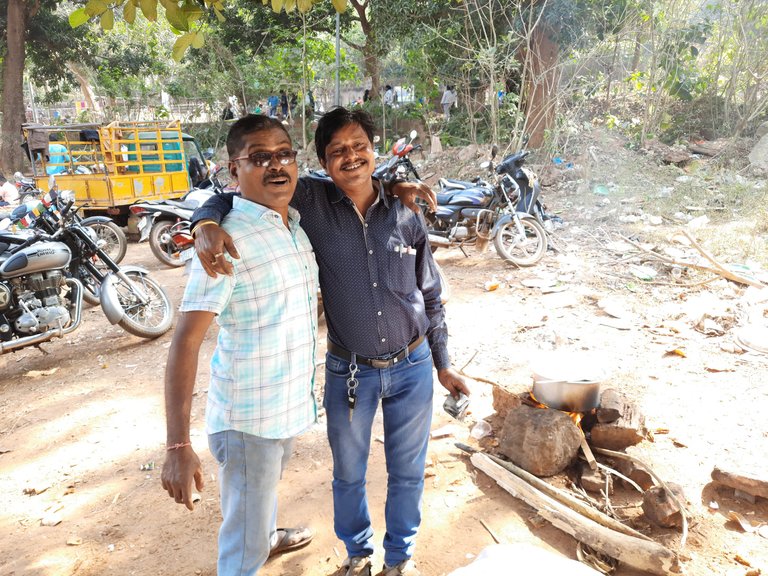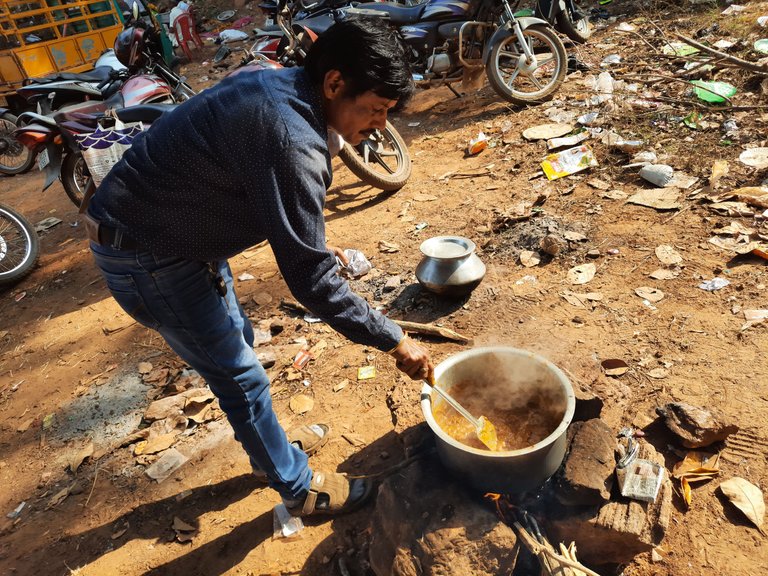 We decided to cook the meat first as that would take more time. But then in the middle they realized, the chief cook put the mutton masala in the beginning, which was wrong. And it was decided, nothing is wrong - that is why its a Wild feast 😃 And at some point, they added anything they liked.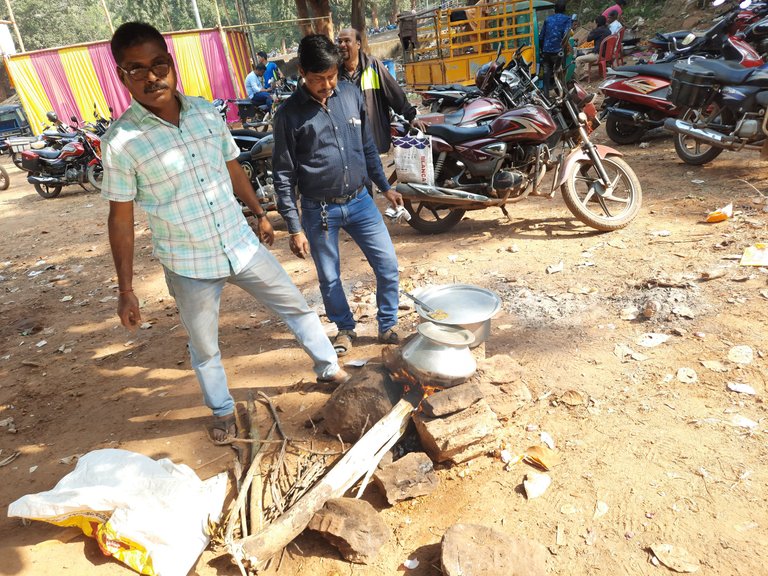 After some time, the second container had to be placed for parallel cooking - so some real skill was needed there. They needed some hot water to fry the spices properly.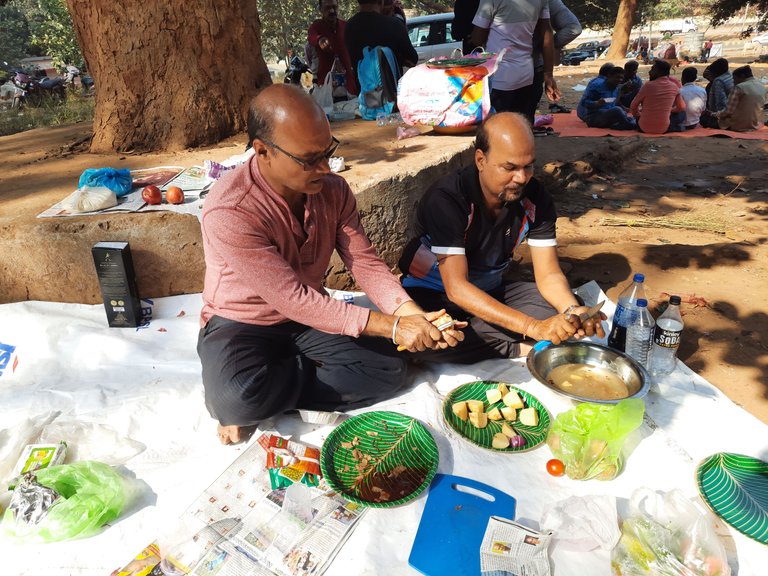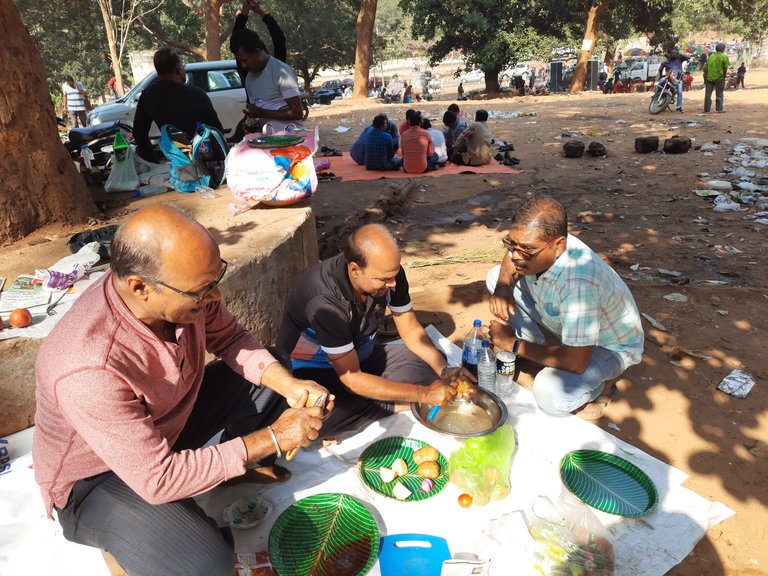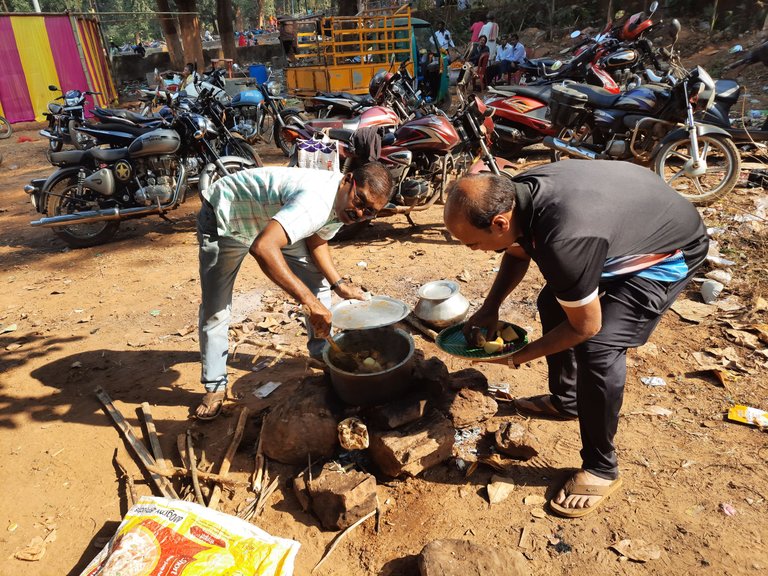 And then one of us realized that potato was supposed to be fried first. There was no container to fry it then, so the jury decided to add them as is.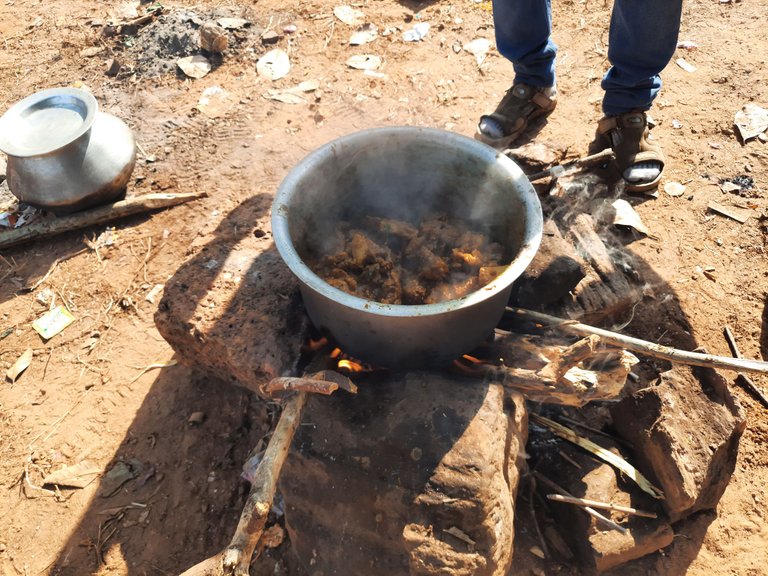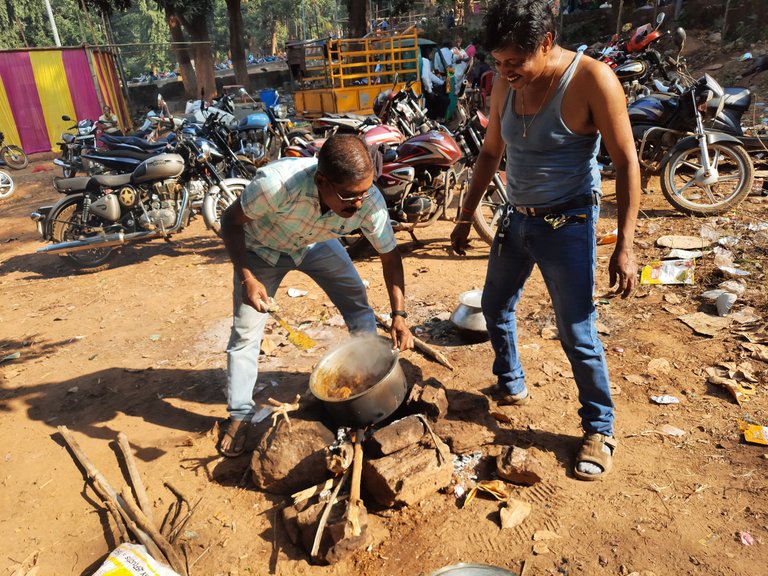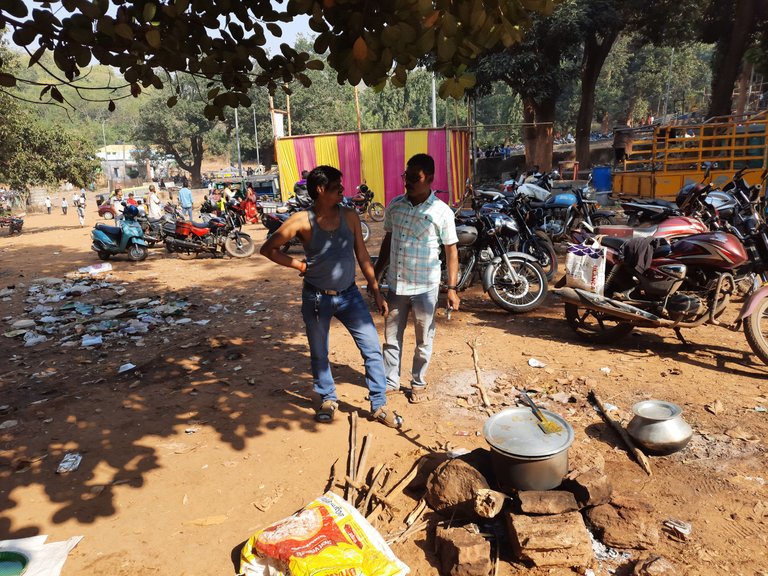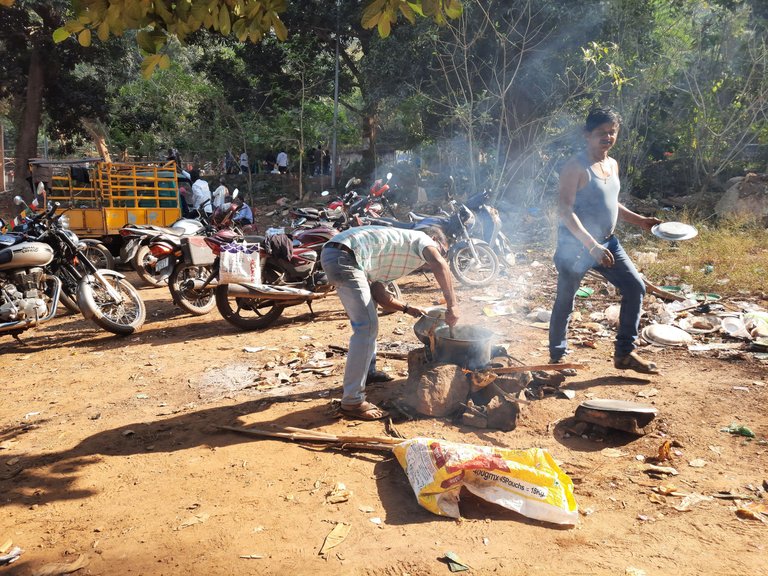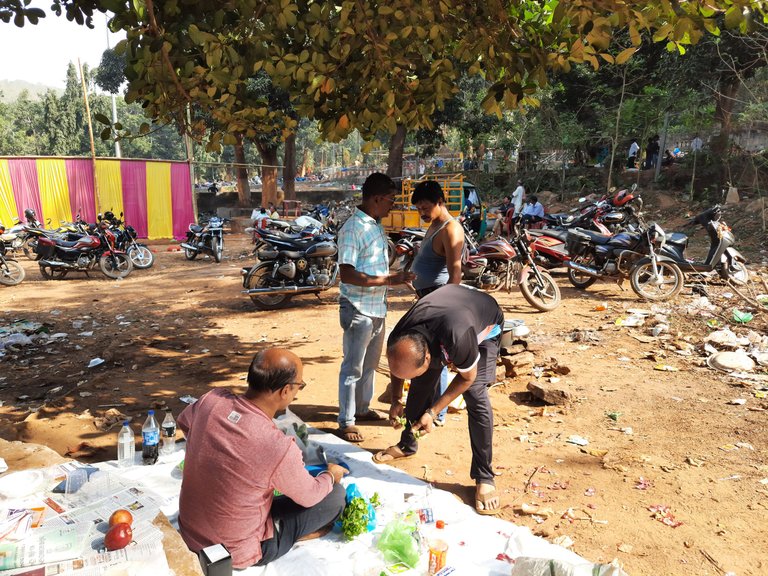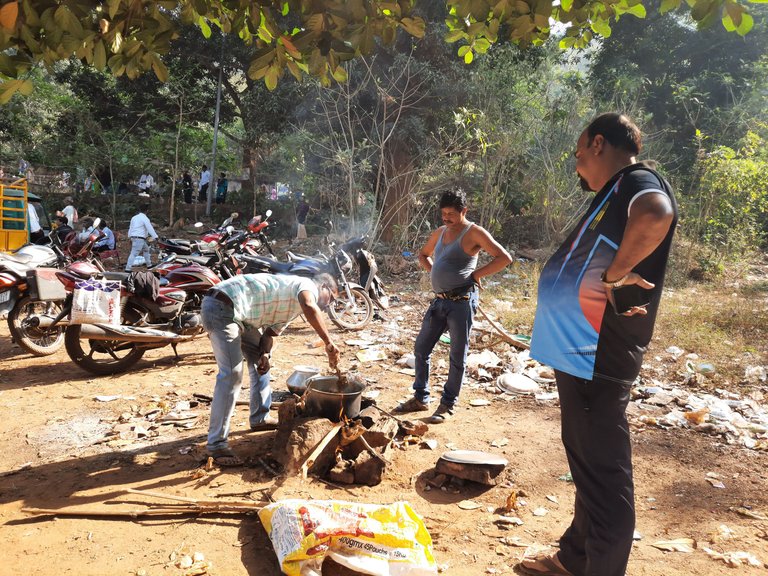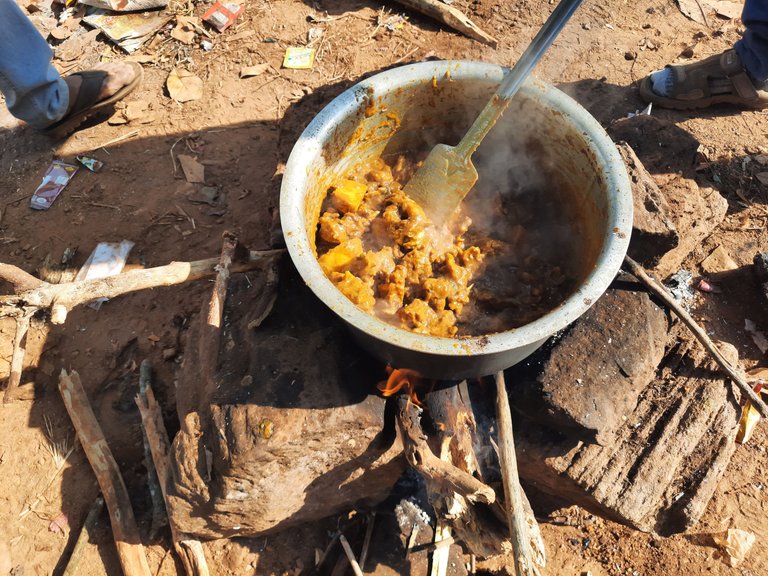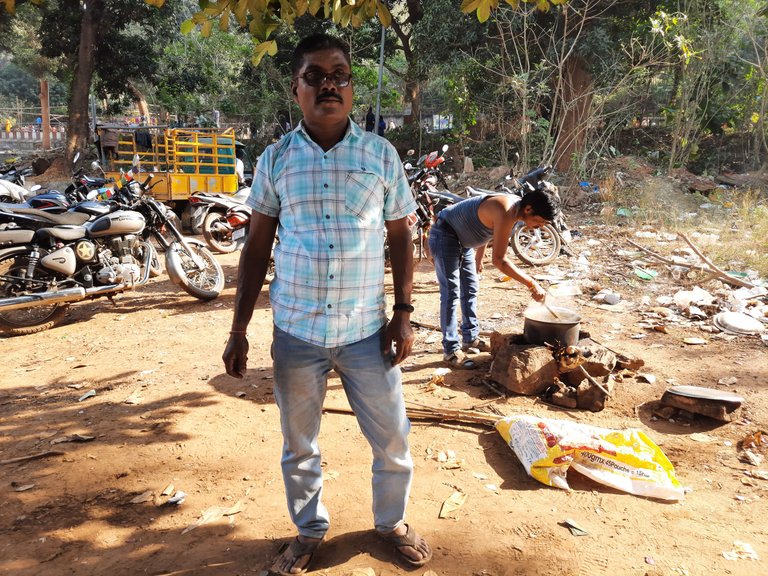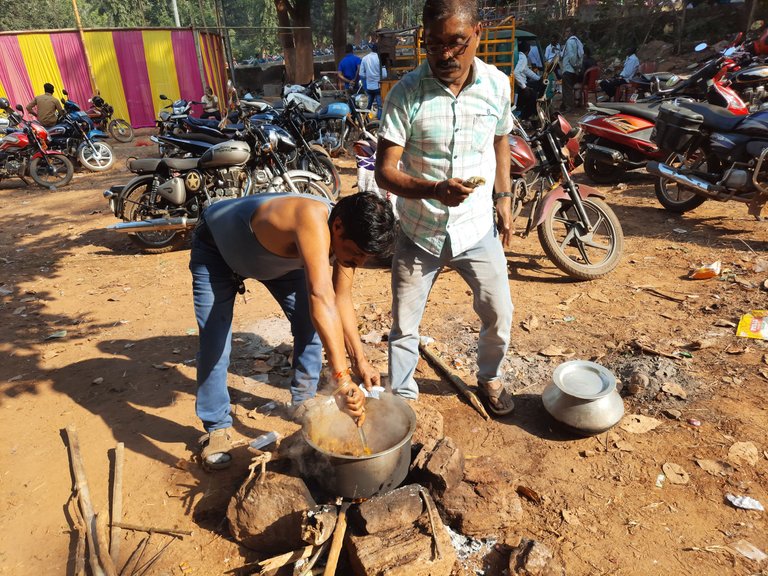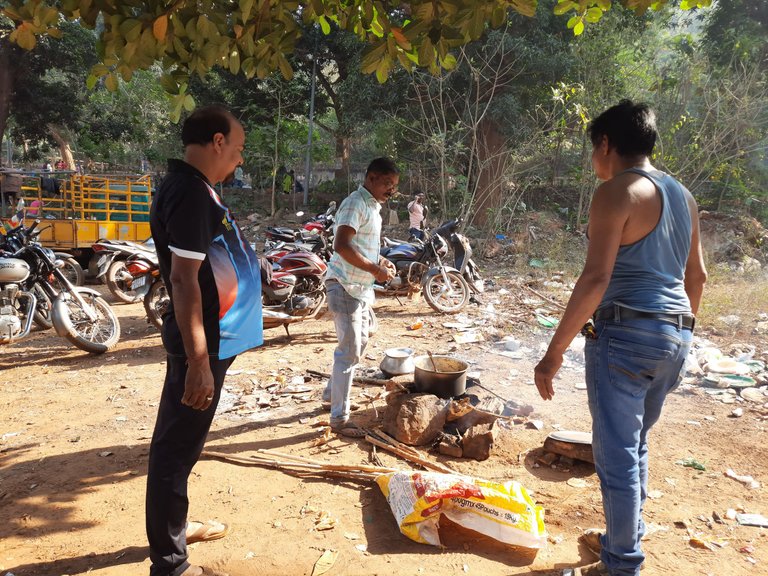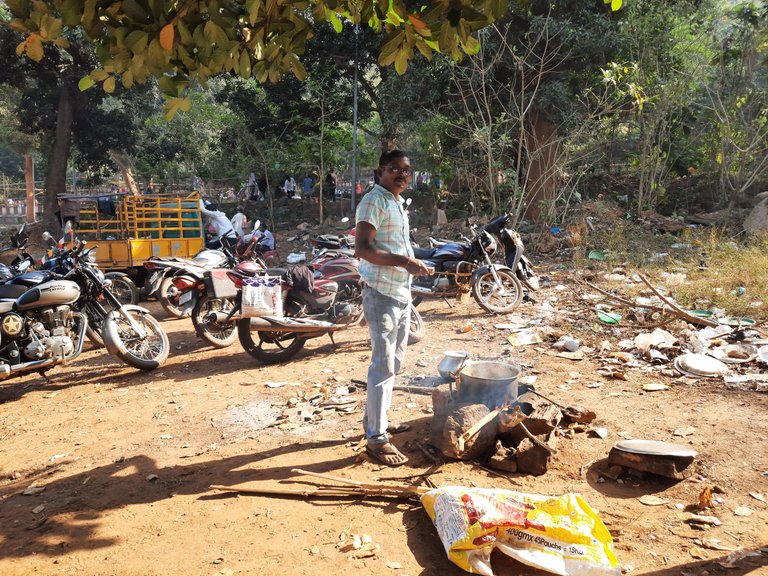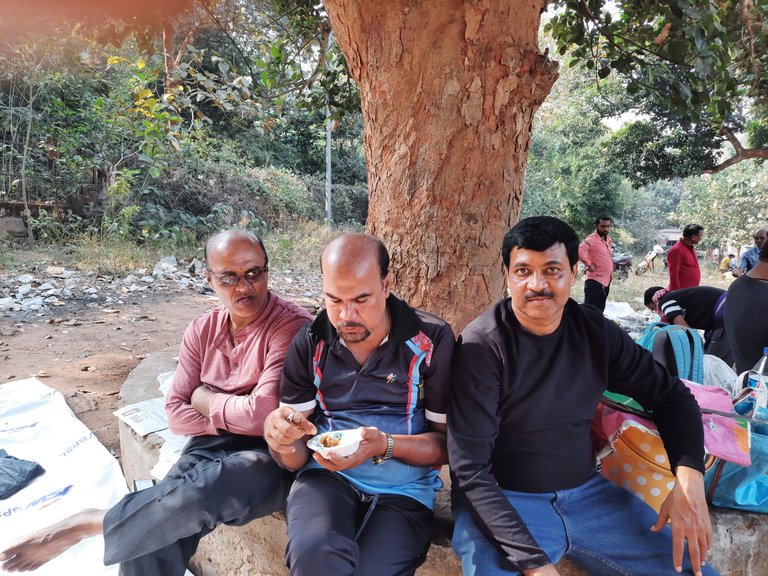 Finally the time came to test if its ready or not, unfortunately it was not. And then some real brainstorming - we needed a raw Papaya. So me and the other non-cooking friend Anil roamed around to see if other picnic parties have some to spare. After asking at several places, we found out one, and they happily shared. Going to the market or my home to get one would easily need half an hour, and we didn't have that much time to spare.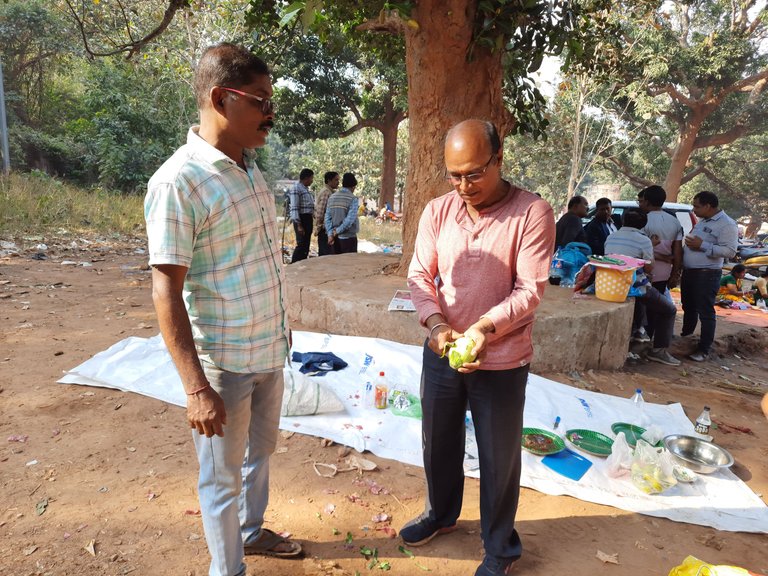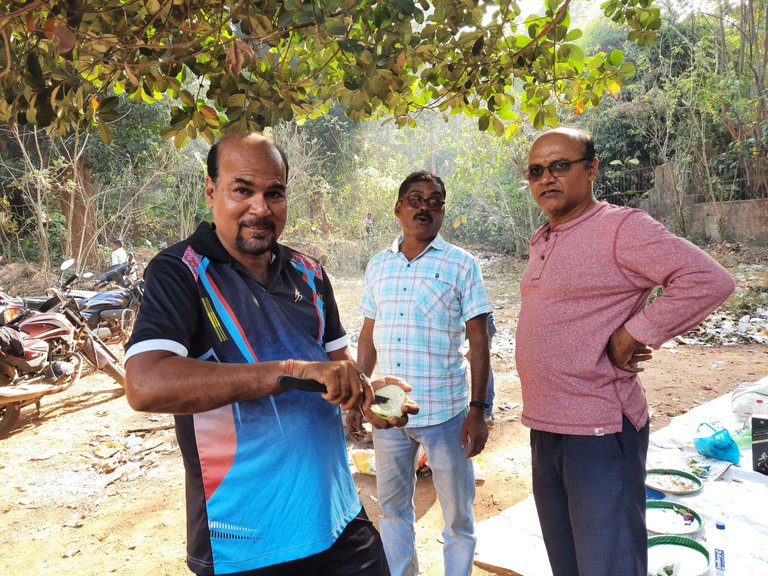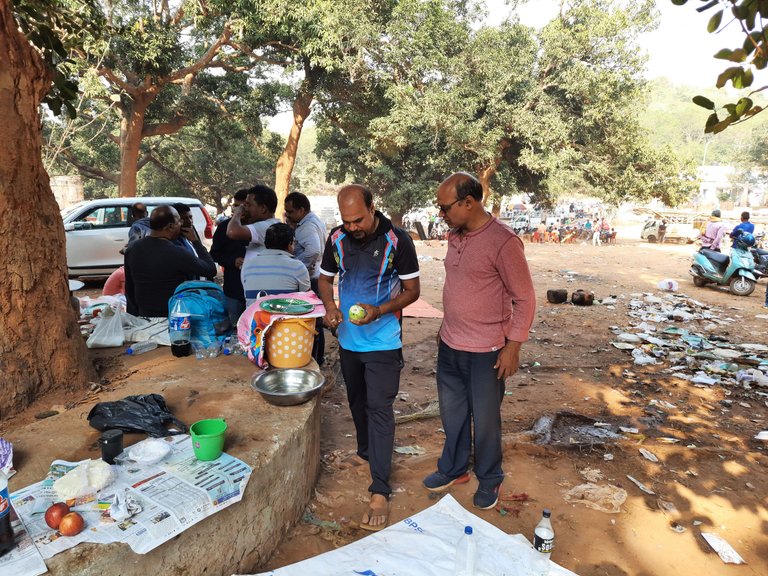 Knowing that the meat will be ready soon, they started cooking the rice as it takes very less time.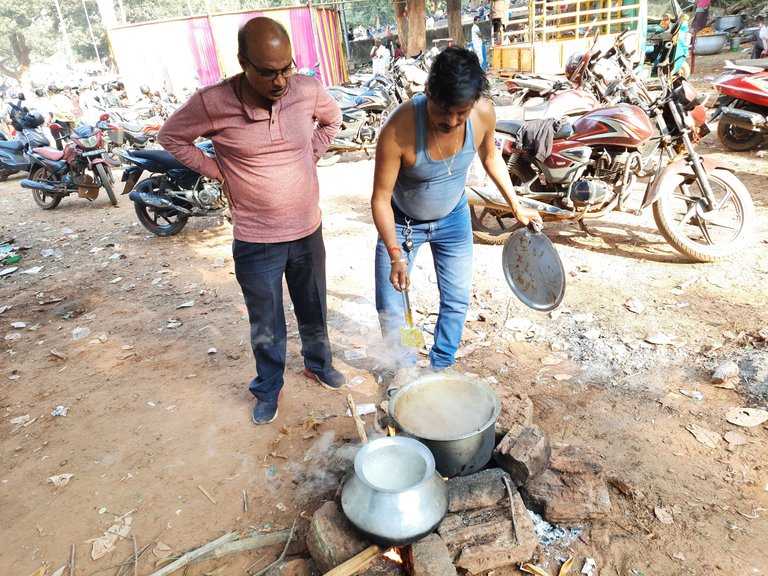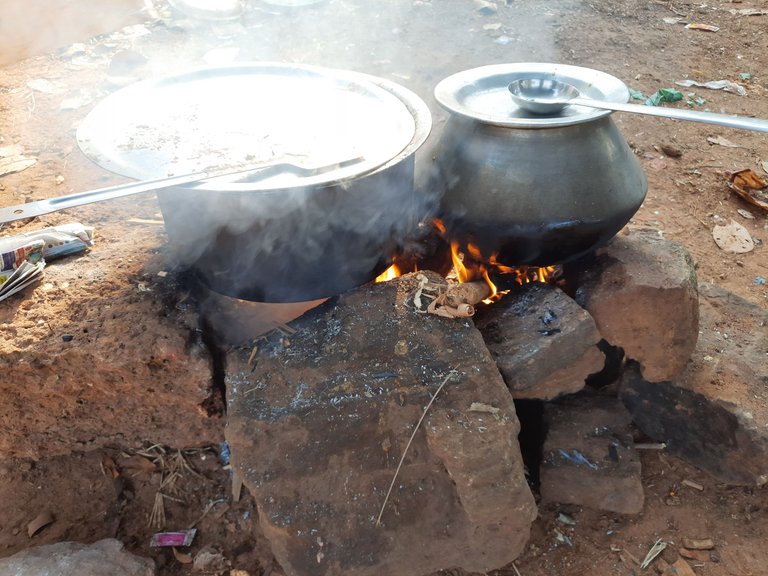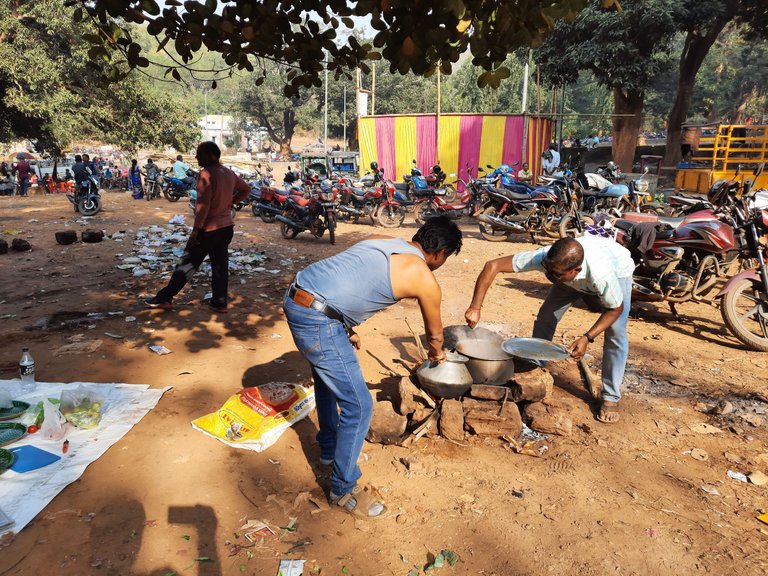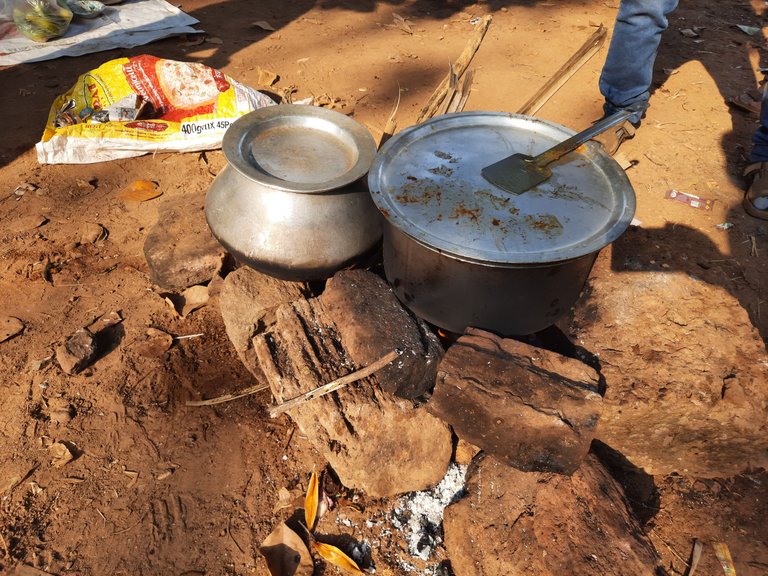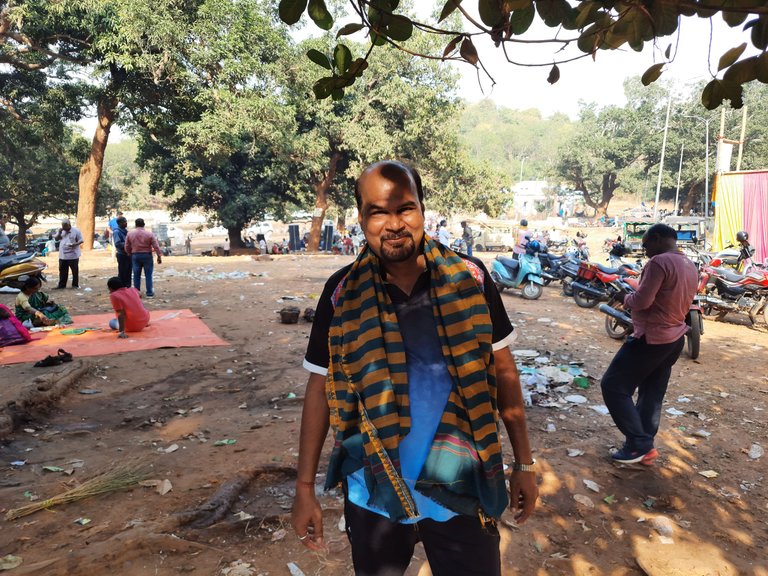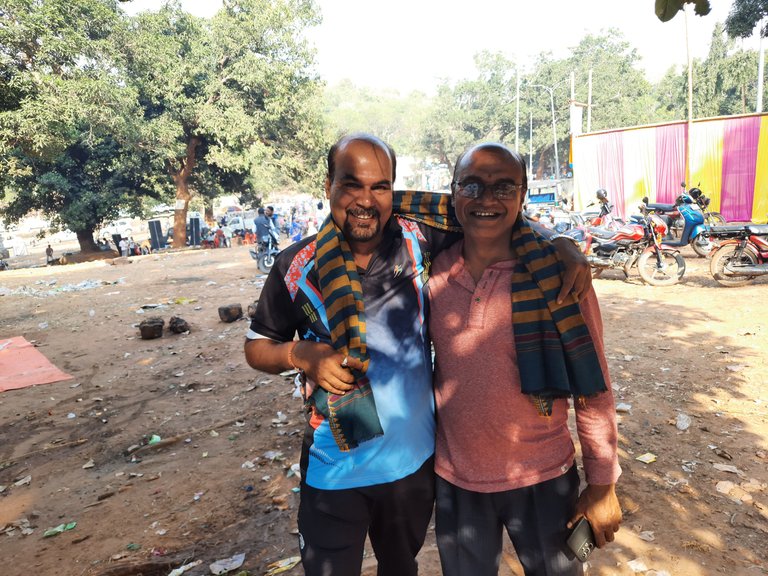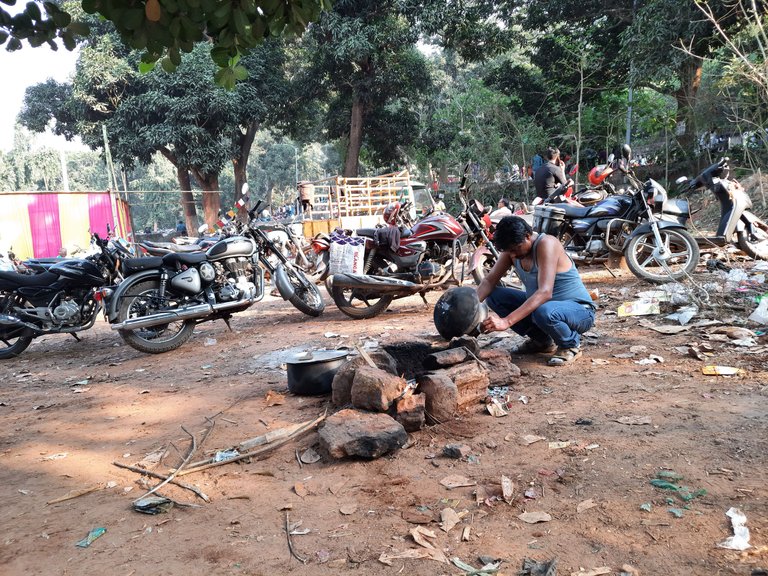 Doing a final round of testing, before making the sitting arrangement. We had already consumed half of the salad in the beginning, so did not prepare more as everyone was hungry looking at the mutton, and it was sufficient. And believe me it was so good - that smoky flavor - delectable taste. Seeing all this, there is a huge demand to make a family picnic - they don't want to miss the fun.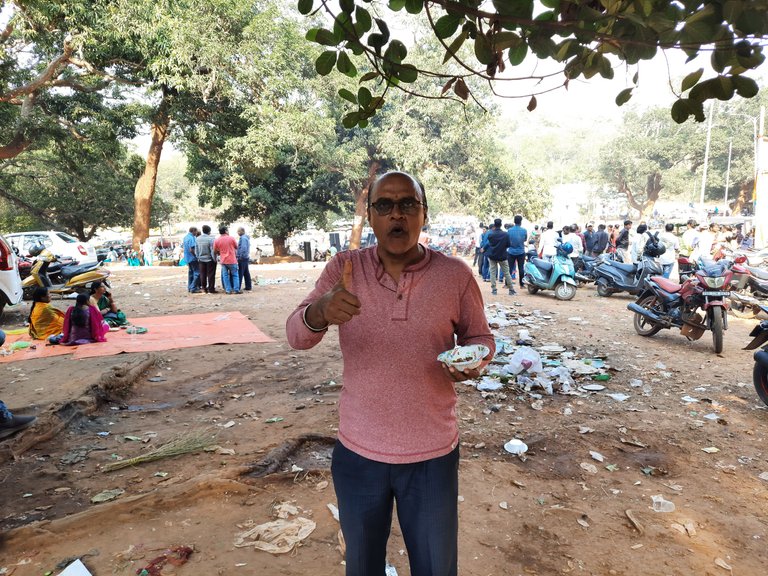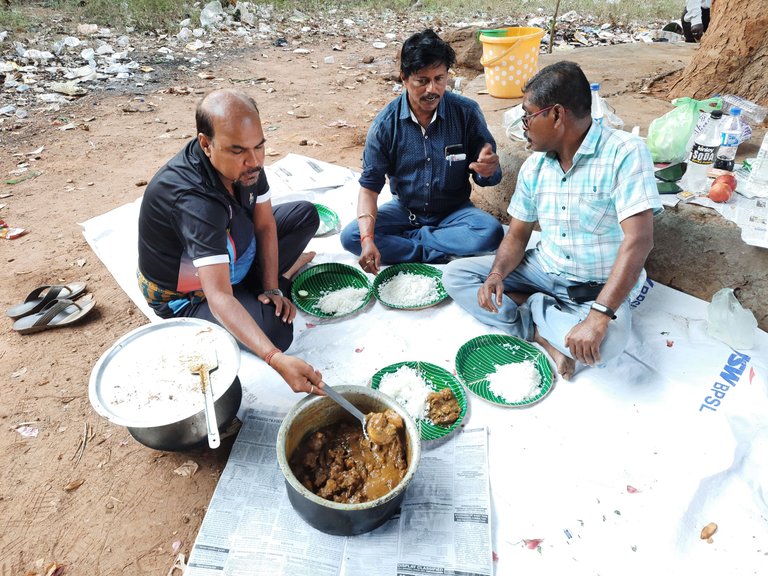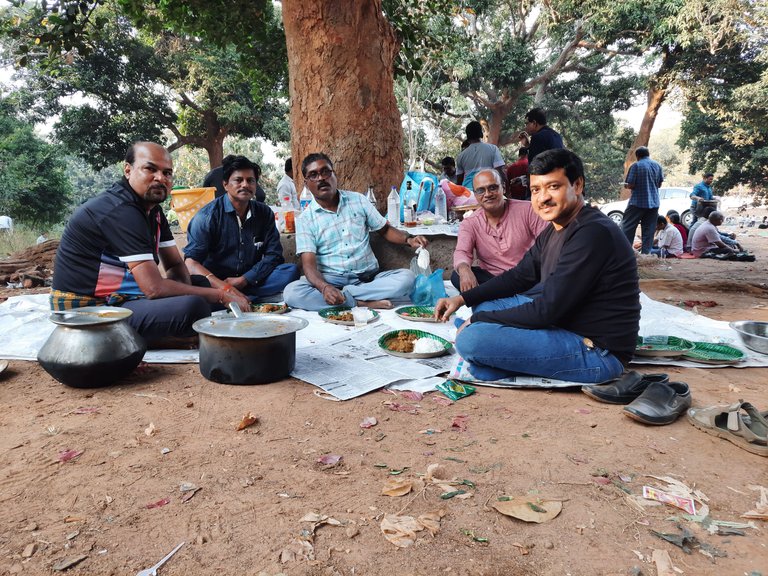 And then finally sitting for some time and doing the analysis - they were speaking like pro in cooking. That is what happens, when its a grand success - everyone wants to show their credit 😄. It was so much fun spending the day that we decided to meet more often and arrange something like this again, inviting more friends. It's easy to take a cook and then have him cook everything and sit and eat. But this has a whole different experience - collectively making it a success in-spite of all the odds. And of course we have learned to make it better next time.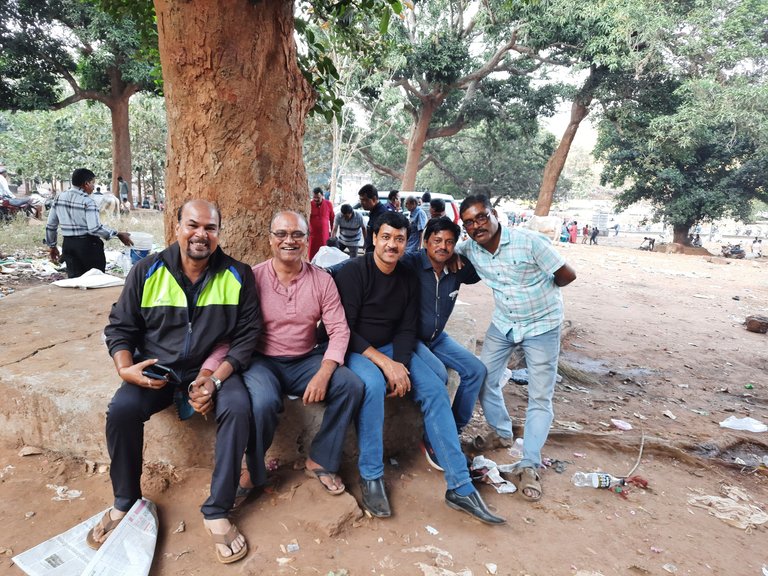 Before going to my native home, I did not forget to take mutton to my home. I knew my father will be waiting for me.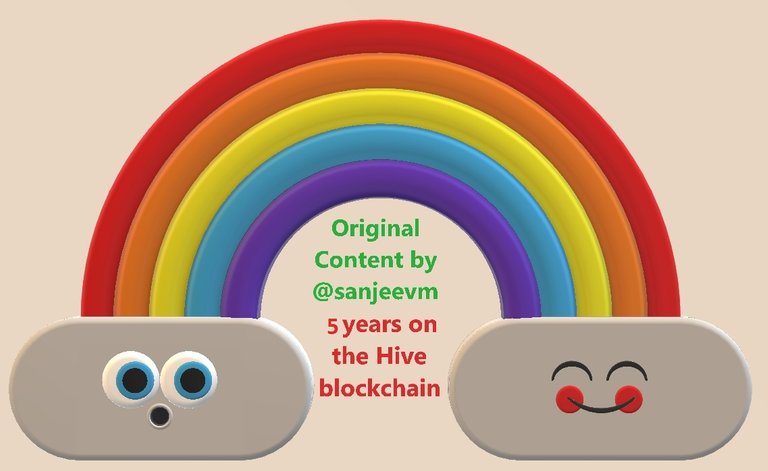 copyrights @sanjeevm - content created uniquely with passion for #HIVE platform — NOT posted anywhere else! #HIVE is my only social diary - my blog is my life.
---
▶️ 3Speak
---
---