Village of Wini! ✨Shadows / drawing process


Hello dear friends of Hive and Sketchbook!!
Village of Wini!
Yes friends, this time I come to share with you the process to make one of the many illustrations of this town.
For this occasion I wanted to make a wider view of it. Where we can see some of the houses and small businesses that are in it.
Really this is the version of the town in abandonment, with almost nobody living in it... alone and in darkness.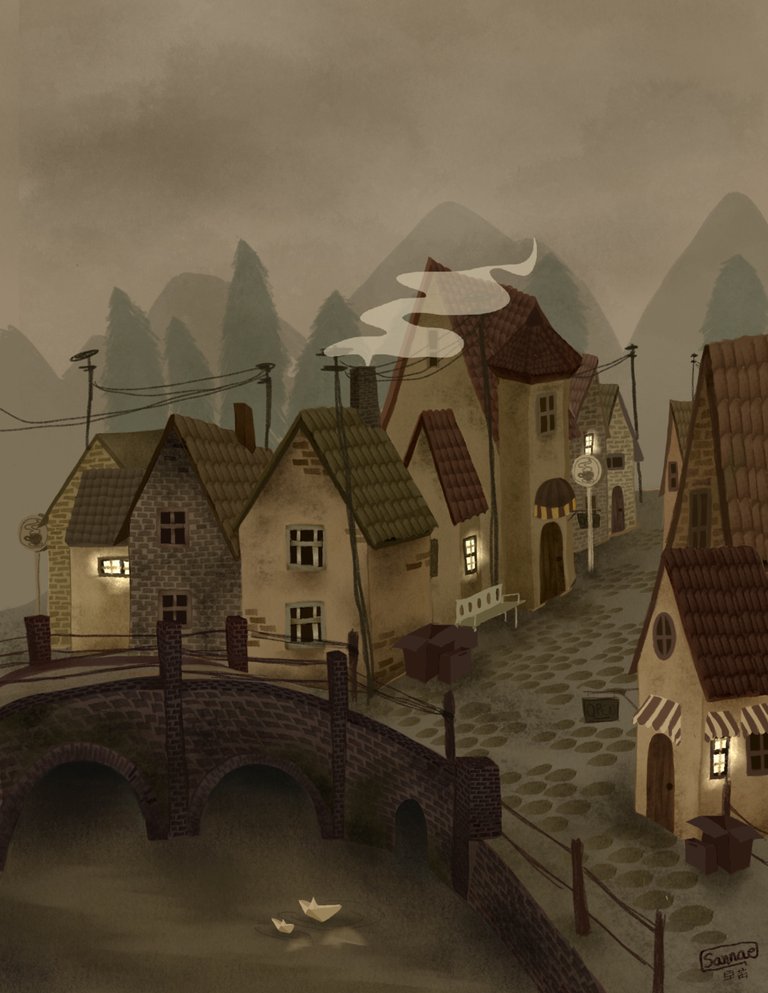 Pueblo de Wini!
Si amigos, en esta ocasión les vengo a compartir el proceso para realizar una de las tantas Ilustraciones de este pueblo.
Para esta ocasión quise realizar una vista un poco más amplia de el. En donde podemos observar algunas de las casas y pequeños negocios que se encuentran en el.
Realmente esta es la versión del pueblo en abandono, ya sin casi nadie habitando en el.. solo y en tinieblas.

To start with this process I began to draw everything by hand.
When I had it ready I took a picture of it, then she went to the computer to start with the digital sketch.
With the 6B pencil I start drawing very thin lines with a very soft opacity.
She added details and adjusted the sketch to my taste until I got the final result.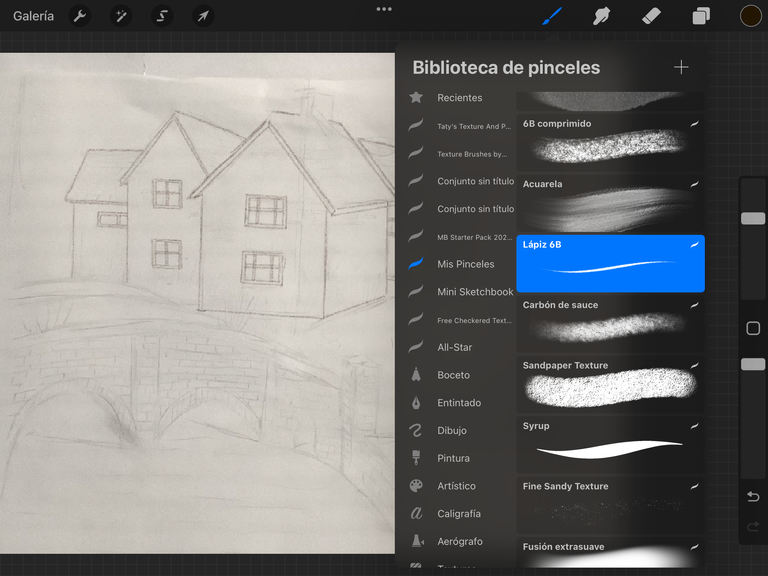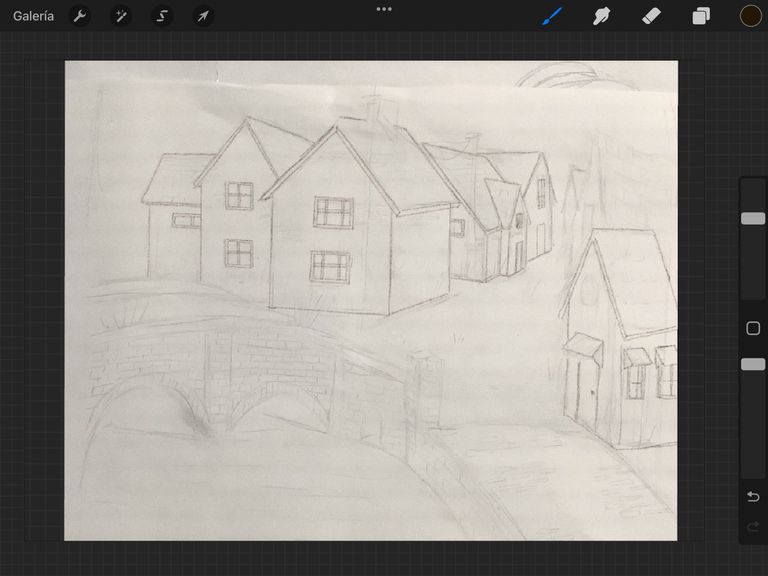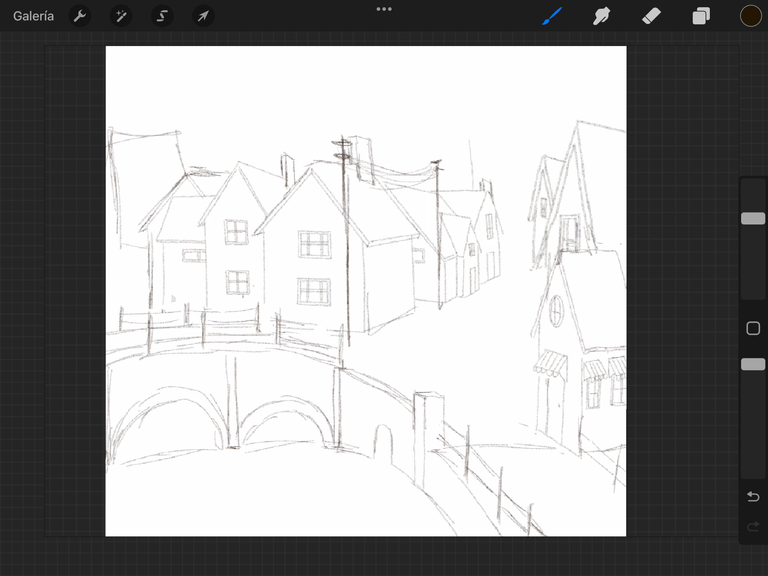 Para empezar con este proceso empecé a dibujar todo a mano.
Al tenerlo listo tome una fotografía de él, a continuación ella pasa al computador para empezar con el boceto digital.
Con el lapiz 6B empiezo a realizar líneas muy finas y con una opacidad muy suave.
Agregó detalles y ajustó el boceto a mi gusto hasta obtener el resultado final.

Next I will start with the colors!
My favorite part as always.
I will be sticking with the same color palette I was using previously in past illustrations.
Since it's the same setting and the same theme and follow up.
Green colors without so much saturation and somewhat warm.
I will be presenting the colors next.
I will be applying them quickly with the lasso tool. So the colors will be completely flat and easy to handle.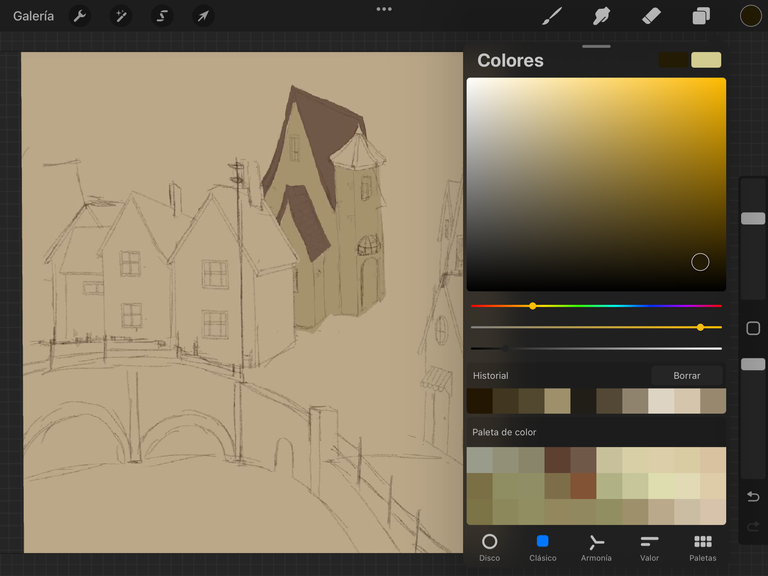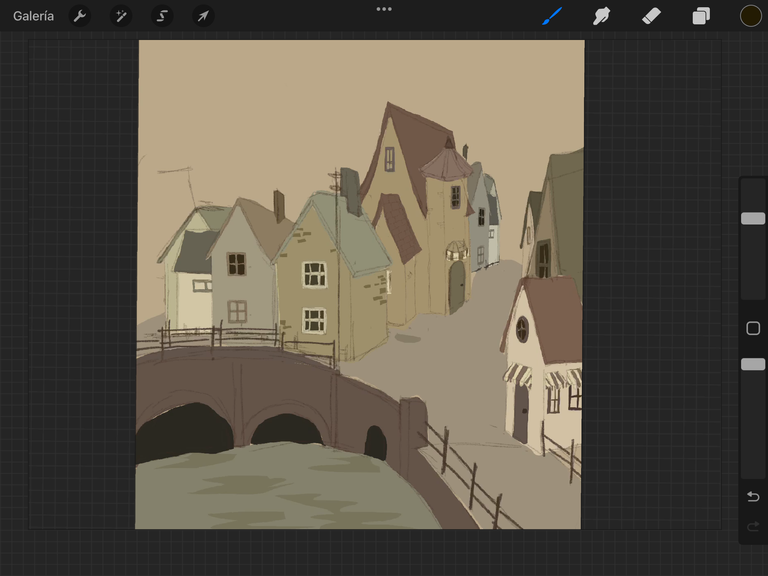 A continuación empezaré con los colores!
Mi parte preferida como siempre.
Estaré siguiendo con la misma paleta de colores que estuve utilizando anteriormente en las ilustraciones pasadas.
Ya que es el mismo escenario y la misma temática y seguimiento.
Colores verdes sin tanta saturación y algo cálidos.
Estaré presentando los colores a continuación.
Los estaré aplicando rápidamente con la herramienta de lazo. Así los colores quedarán completamente planos y fáciles de manejar.

The details!
Basically all the illustration. For this I will be using the brushes of Crayon and Willow Crayon.
This time I will be applying them lightly.
I want to start not to saturate the illustrations with so much texture, I really feel that it is more appreciated in a simpler way.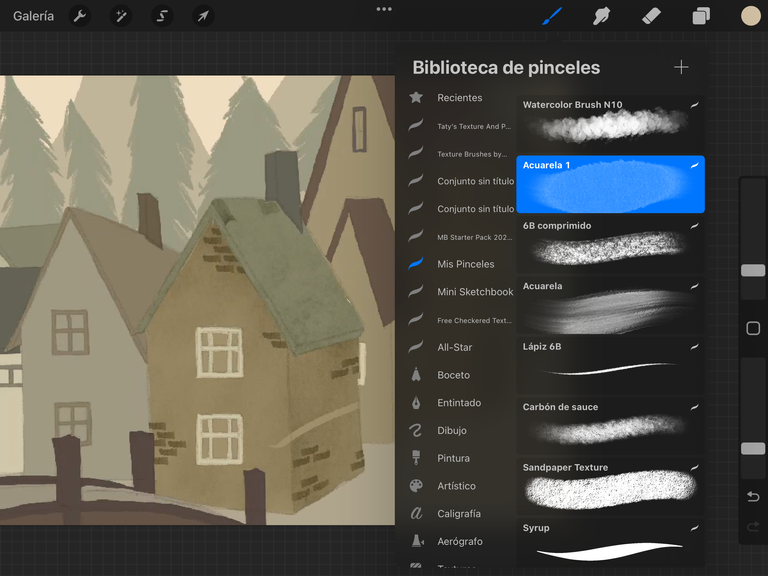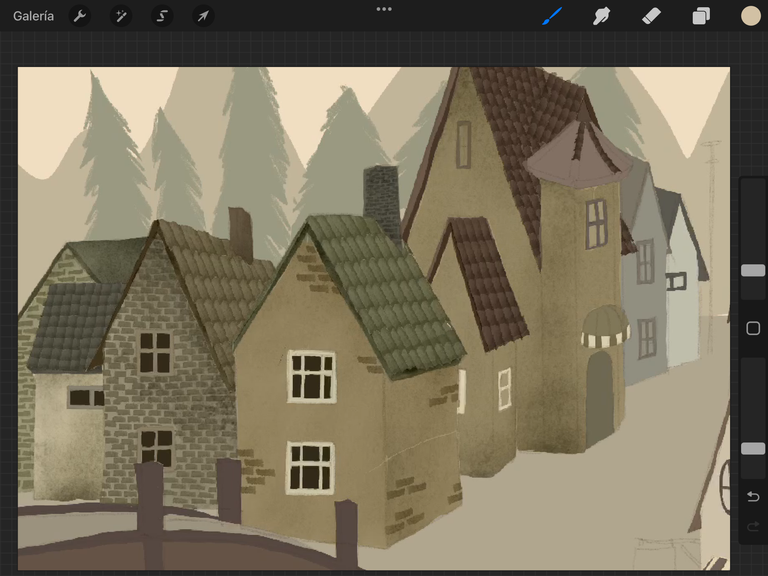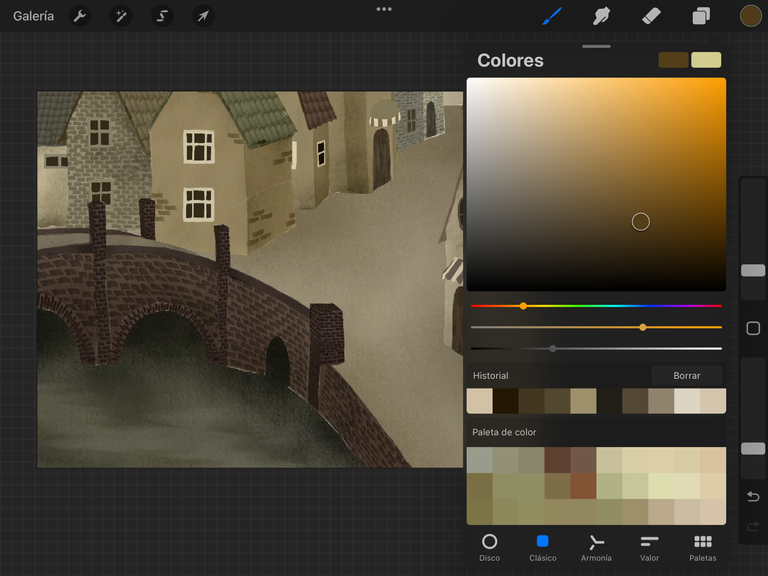 Los detalles!
Básicamente toda la ilustración. Para ello estaré utilizando los pinceles de Acuarela y Crayon de sauce
Esta vez Los estaré aplicando suavemente.
Quiero empezar a no saturar de tanta textura las ilustraciones, realmente siento que se aprecia más así más simple.

Really until the end it's all details and color retouching.
What I want to show here are the small details that I have been doing.
Like the lights. Made in a pale and bright yellow tone and the small advertising lanterns.
The small details make the difference and the curiosity to the viewer.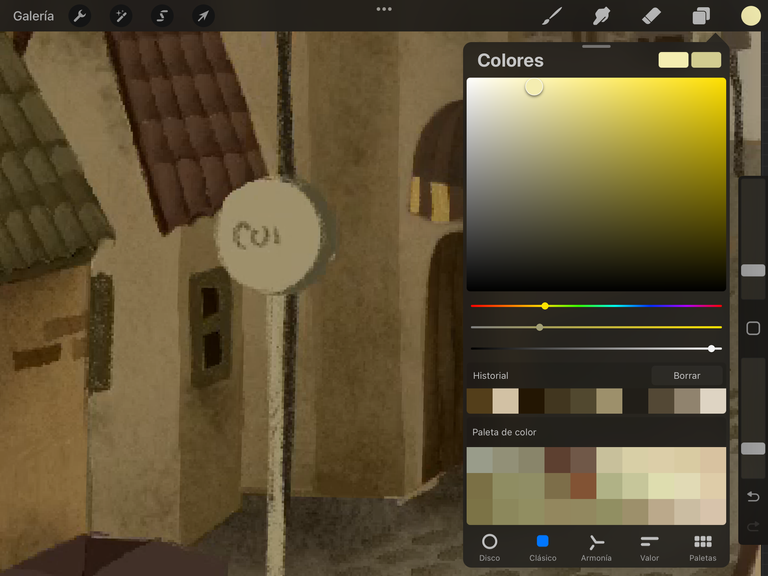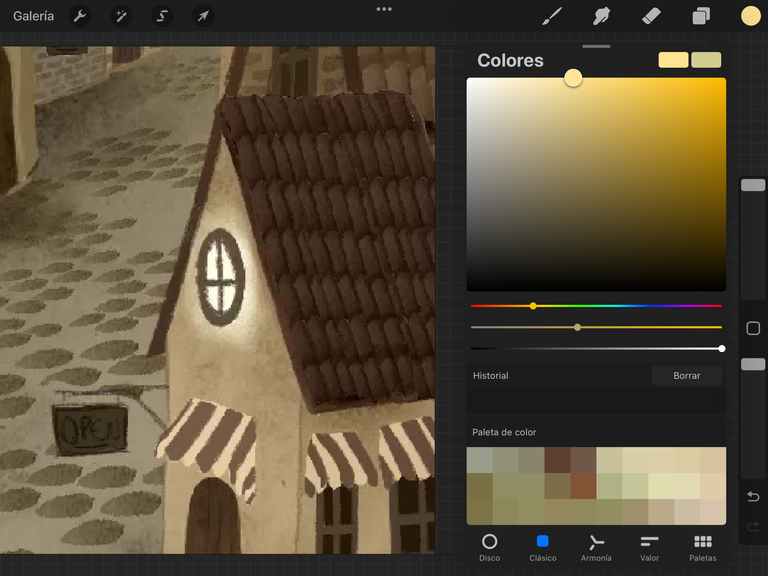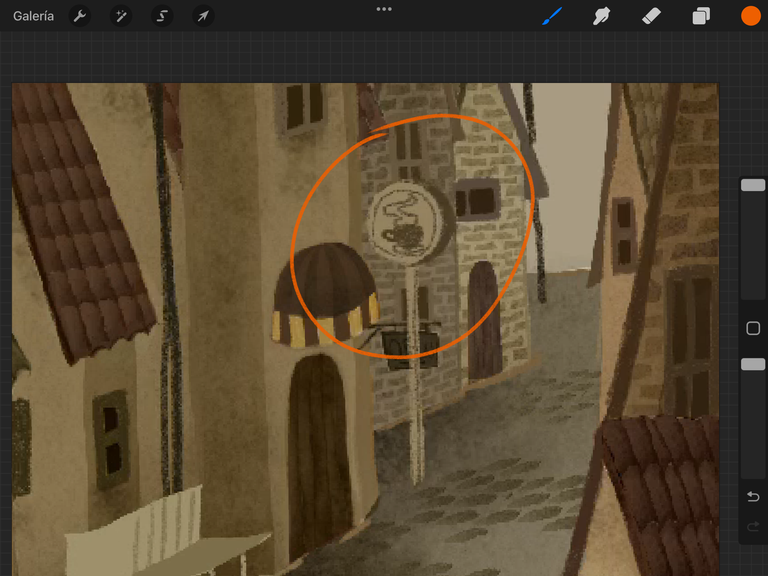 Realmente hasta el final son todo detalles y retoques de color.
Lo que quiero mostrar por acá son los pequeños detalles que estuve realizando.
Como lo son las luces. Hechas en un tono amarillo pálido y brillante y los pequeños faroles publicitarios.
Los pequeños detalles hacen la diferencia y la curiosidad hacia el espectador.

And that's it folks!
This would be all that was shared on this occasion.
Sorry if the publication was a little short or simple. I will be preparing different and better things to share with you here.
I hope you liked the process and the final illustration.
Thanks for the immense support you have given me. I really appreciate it guys.
I wish you a nice and happy weekend.
See you next time!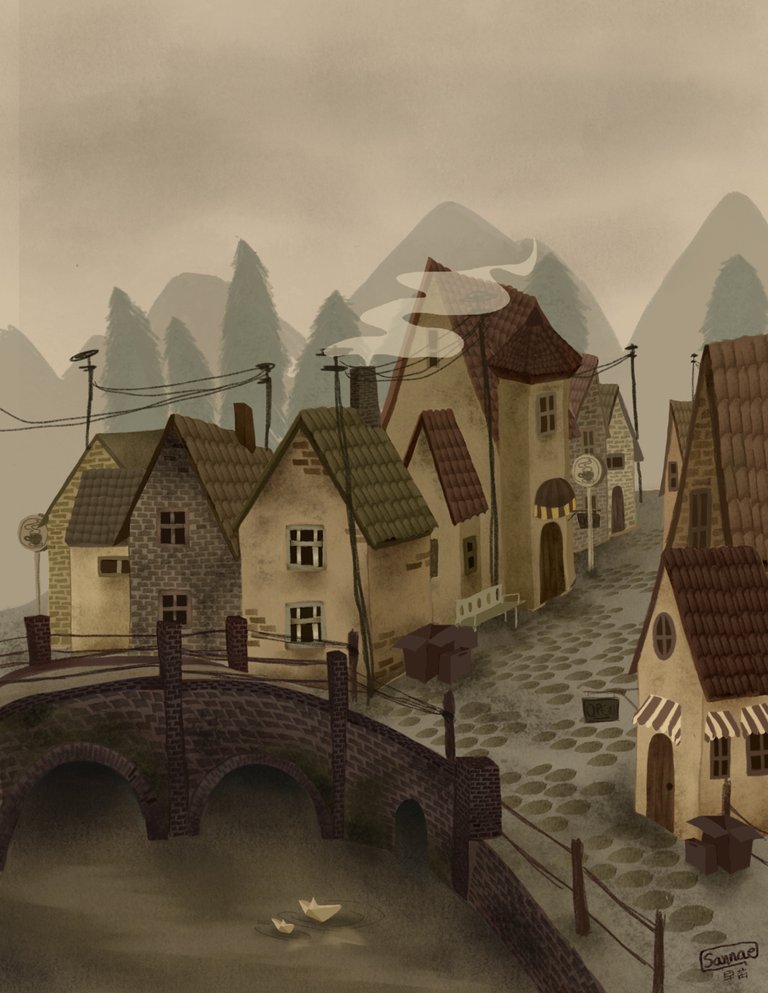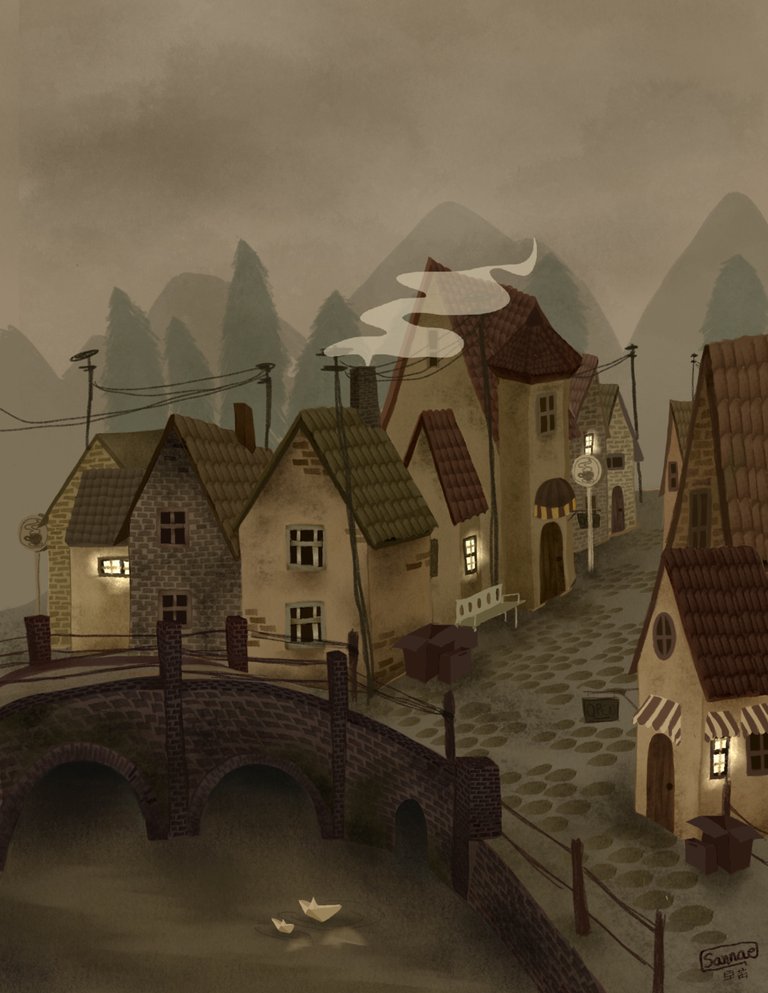 ¡Y listo amigos!
Esto sería todo lo compartido en esta ocasión.
Discúlpenme si la publicación fue algo corta o simple. Estaré preparando cosas diferentes y mejores para compartir con ustedes por acá.
Espero que les haya gustado el proceso y la ilustración final.
Gracias por el apoyo inmenso que me han dado. lo aprecio mucho chicos.
Les deseo un lindo y feliz fin de semana.
Hasta la próxima!

Thanks for visiting me. 🍎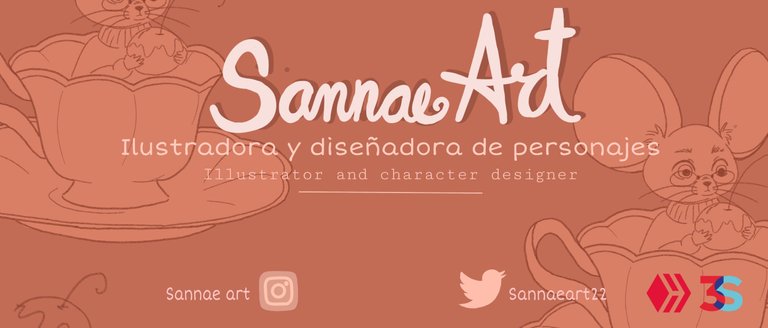 Gracias por visitarme. 🍎
---
YOU CAN FOLLOW ME ON INSTAGRAM: / PUEDES SEGUIRME EN INSTAGRAM:
SANNAE.ART
---
All illustrations and gifs in this post have been created by through Procreate
Todas ilustraciones y gifs de este post han sido creadas por mí a través Procreate
---
Translated with www.DeepL.com


---
---