Some Customers Can Be Twisted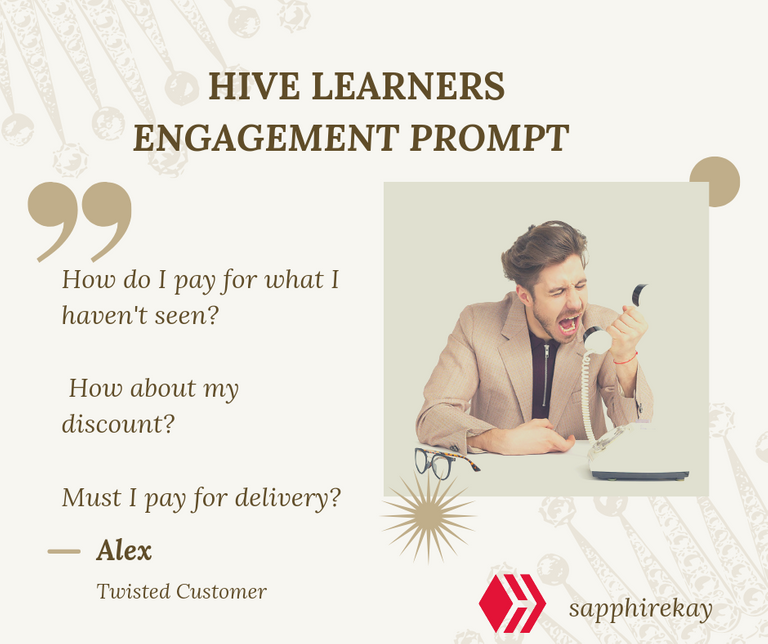 Hello amazing people, trust you've having a lovely week thus far?
Have you been so affected by clichés other people live by even when it's clear that a particular clichés is not applicable in a given situation?
Like this popular one "The Customer is always right" even when the customer's ill judgment is overwhelming....
It can be a real pain right? Wait till you read my story. 🥲

I newly started my business that looked very promising for me. As it is with every Network Marketer, I went out hunting for prospects. It was a very sunny day in the month of July so I decided to go to the Rivers State Judiciary that was not so far from me so I could enter the air conditioned offices to talk to the workers there about my business opportunity.
It was in this event that I met a beautiful Barrister who testified of how good my products are because she had been using them but stopped when there was an increase in the price of her favourite product.
On this note, I apologised to her for the increment in price and promised her that when she was ready to buy, I'll give her a discount because I wanted her to see that admist the price increase because of inflation, our products still deliver the same supreme quality as always and she happily gave me her number.
The following week, I followed her up with a call and she said I should bring it to her office then she'll pay me.
Now, this is not how my business operates.

I explained to her that she has to make an order online and payment validates order. She'll also pay for delivery (home or Service point) where the products will be delivered to.
She argued with me that it's not supposed to be, how could she pay before seeing what she is paying for? And how is she sure I wouldn't run away with her money? I told her that she would not get the product at that discounted price I was giving her from anyone and she would still have to pay delivery fee or if she needed it ASAP, she'd pay her transportation fare to any of our offices to get it but she still refused..😒😒😒
She seemed to be right but we are in the 21st century. People buy things online EVERYDAY!!!!.without holding in hand what they are buying and some companies take several days or weeks to ship the products to the customers.
I have a dear friend who bought a $20 necklace online since March 2021... she's still waiting for that order till now. She couldn't sue the company, she just had to let it go.
Now in my case, I was giving this customer of mine a 15% discount plus she wasn't paying for delivery or my transport fare so I didn't order online. I just bought from one of our offices and gave to her.

When I finally spent about 15% of the product price on transport which she wasn't going to cover up for, I got to her office, she instructed the receptionist to take a look at the product to be sure it was the right one before she sent me the money.
That day, I made a huge loss. I had zero profit, sponsored my own transport to her office and wasted 3 hours of my precious time looking for her office that seemed like it wasn't on the map.
I was so angry with myself & amazed at how twisted her mindset was about the whole thing and I promised myself that I would never never do that again for anyone..
I will be strict with my business and not bend for any customer, be he the President..
I could be soft depending on the peculiarity of the customer but still maintain my rules.
Always understand the customers that come to you and learn how to deal with them. You could read book, watch videos & other materials on this because learning how to deal with customers is a super power every businessman or businesswoman must possess.

Have you had a similar experience? I'd like to know 🙃😉
Till next time...
---
Text dividers by Tutorialesteemit.
Lead design made using Canva and image gotten from Pexels.com
This is my response to the Hive Learners Weekly Engagement Prompt here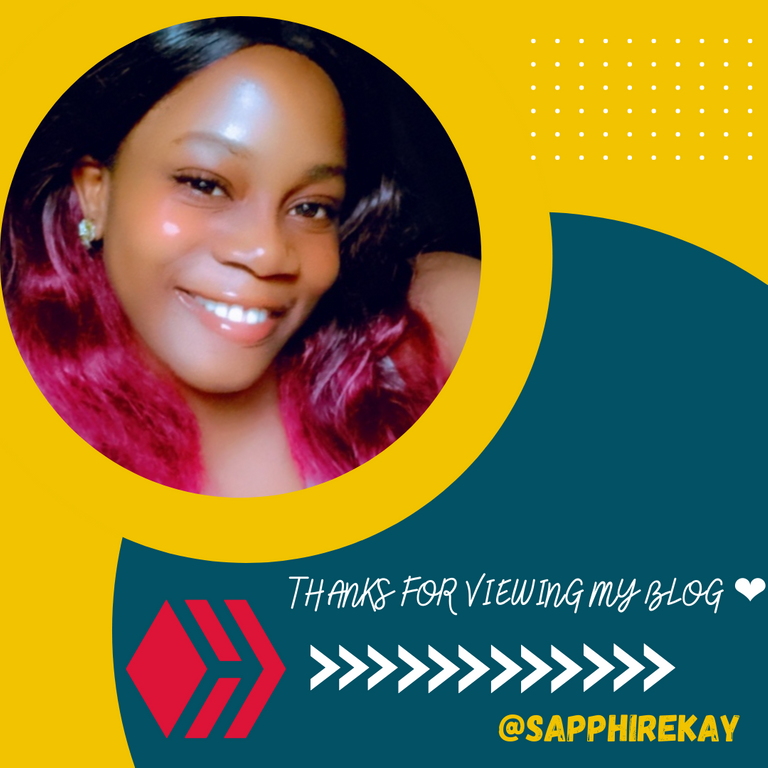 ---
---