[ENG-ESP] Legend of Neverland : Great adventures in Neverland | Grandes aventuras en Neverland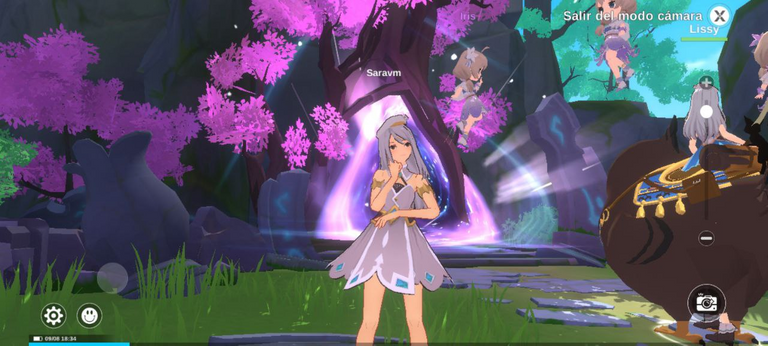 Hello! I'm back with a very nice game visually and recently came out in the Playstore, its name is The Legend of Neverland is an online MMORPG with an anime style similar to other games on the market, when I saw it was about to come out I decided to try it to see how it was so I put it in notification for when it came out, I notified my boyfriend to be pending for us to play it together and the day came and today September 8 a special day the game came out we both play it on our phones.
I had a long time without playing this kind of games, since I focus on playing more competitive games such as shooting games like Apex legends style among others, the last game I played in this style was Tibia, a game something old, but never goes out of fashion, well the game visually is beautiful I love the design of the characters and best of all is not as heavy or demanding as others I've played.
¡Hola! Estoy de regreso con un juego muy lindo visualmente y que recientemente salió en la Playstore, su nombre es The Legend of Neverland es un MMORPG en línea con un estilo anime parecido a otros juegos del mercado, cuando lo vi que estaba a punto de salir decidí probarlo para ver que tal era así que lo coloque en notificación para cuando saliera, le notifique a mi novio que estuviera pendiente para que lo juguemos juntos y llego el día y hoy 8 de septiembre un día especial salió el juego ambos lo jugamos en nuestros teléfonos.
Tenía mucho tiempo sin jugar este tipo de juegos, ya que me enfoque en jugar juegos más competitivos como por ejemplo los juegos de disparos estilo Apex legends entre otros, el último juego que jugué así de este estilo fue Tibia, un juego algo antiguo, pero que jamás pasa de moda, en fin el juego visualmente es hermoso me encanto el diseño de los personajes y lo mejor de todo no es tan pesado ni exigente como otros que he jugado.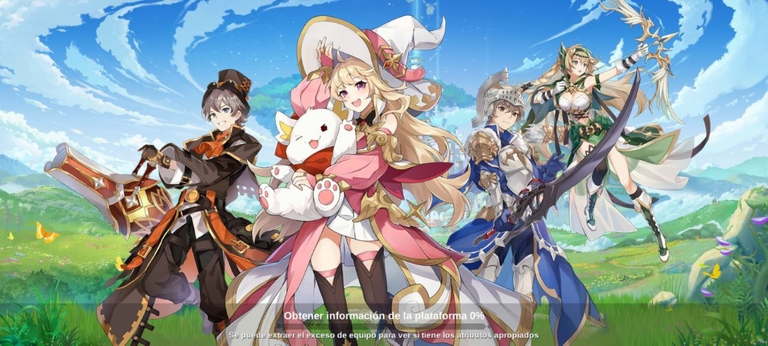 Starting as always has its character creator, which is quite complete, as it contains many features, which makes customization is unique and quite complete having the ability to change almost many aspects of the character which makes it entertaining, plus in the game currently there are 4 classes which are common as Gladiator, Archer, Scholar and Craftsman, I chose Scholar, because always in every game of this style I choose magic as the main class, I do not like playing in this style, well back to the customization regarding the costumes, they are very beautiful and quite characteristic of anime that I usually see.
Comenzando como siempre tiene su creador de personajes, el cual es bastante completo, ya que contiene muchas características, las cuales hace que la personalización sea única y bastante completa teniendo la posibilidad de cambiar casi muchos aspectos del personaje lo cual lo hace entretenido, además de que en el juego actualmente existe 4 clases las cuales son las comunes como Gladiador, Arquero, Erudito y artesano, yo elegí erudito, porque siempre en cada juego de este estilo elijo la magia como clase principal, no se me gusta mucho jugar en este estilo, bien regresando con la personalización con respecto a los trajes, son muy bellos y bastante característicos de animes que suelo ver.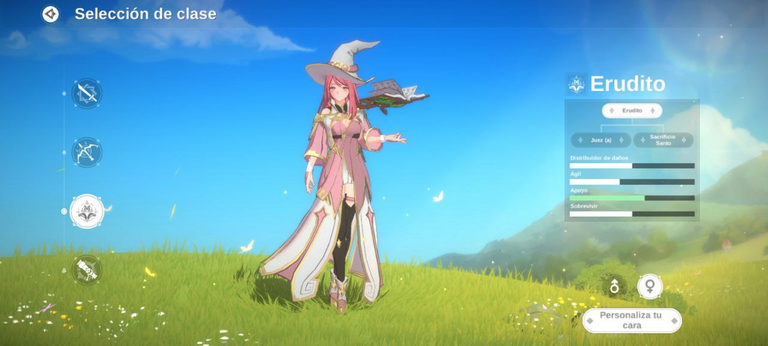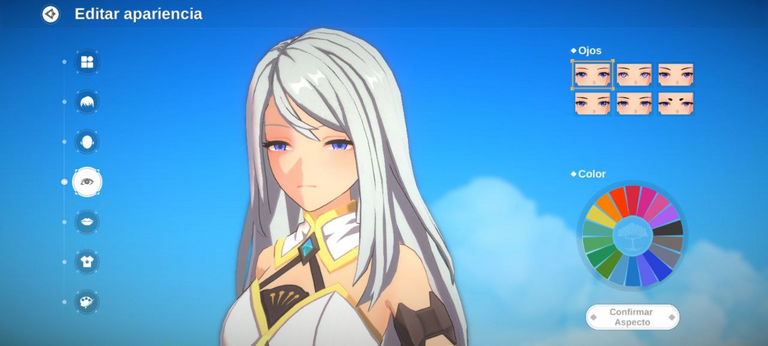 At the beginning we are shown a very interesting story, with an animation that I loved, it tells the story that humans were beings who lived in a tree of life where peace reigned and all the kingdoms were quiet, but from one moment to another wars began and everything began to crumble, chaos and problems began leading them to a situation of no return.
The kingdoms collapsed and all humans had to leave their homes and living a hard life full of dangers, so the Goddess Flora regretted that and saw sorrow in humans, so to help them in their new life she sent her flower fairies to help humans and they became strong and courageous fighters, well that's how I understood the story is a small summary.
Al inicio nos muestran una historia bastante interesante, con una animación que me encanto, cuenta la historia que los humanos eran seres que vivían en un árbol de la vida en donde reinaba la paz y todos los reinos estaban tranquilos, pero de un momento a otro comenzaron las guerras y todo empezó a desmoronarse, empezó el caos y los problemas llevándolos a una situación sin retorno.
Los reinos colapsaron y todos los humanos tuvieron que abandonar sus hogares y viviendo una vida dura llena de peligros, así que la Diosa Flora lamento mucho eso y vio pena en los humanos, así que para ayudarlos en su nueva vida envió a sus hadas florales a ayudar a los humanos y estos se convirtieron en luchadores fuertes y valerosos, bueno así entendí la historia es un pequeño resumen.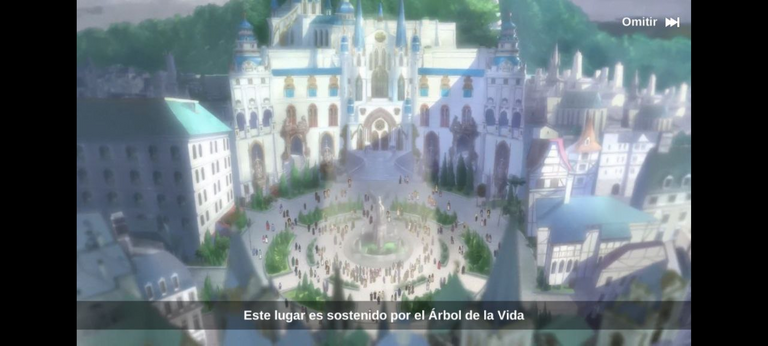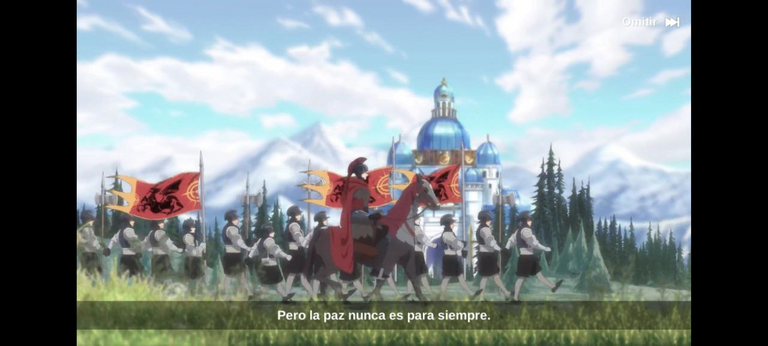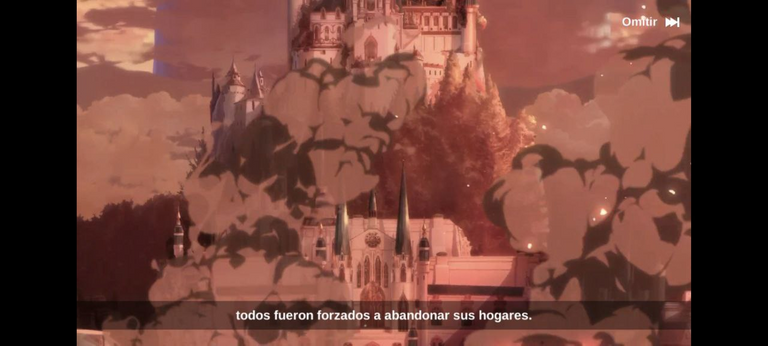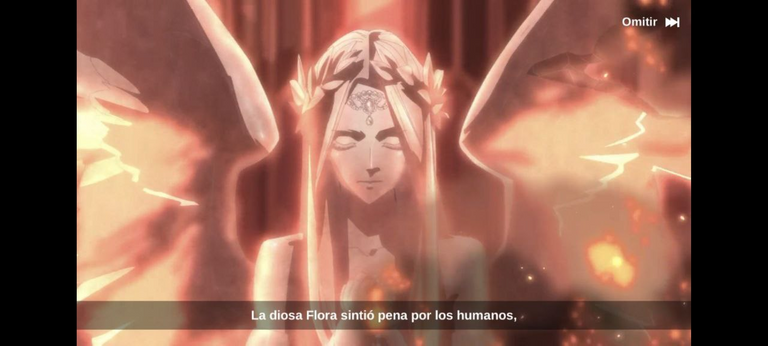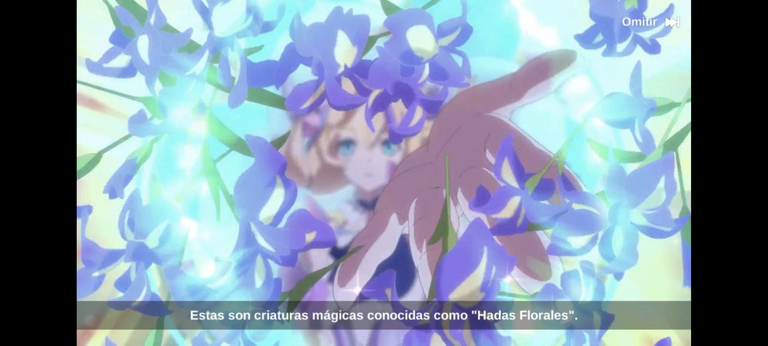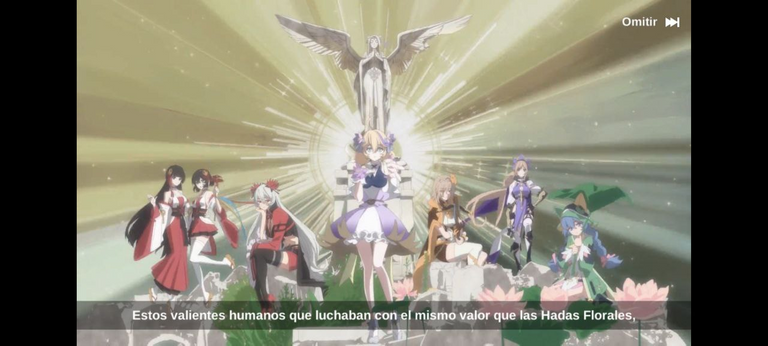 Already when we start playing we are shown an area as magical and where as a form of tutorial we face different enemies and give us an introduction to the main enemy, in terms of gameplay is fluid and very practical, plus fun but the aim is somewhat uncomfortable, yet it is still entertaining and very epic battles, also show us the skills of the character and other things.
Ya cuando comenzamos a jugar nos muestran una zona como mágica y en dónde como forma de tutorial nos enfrentan a diferentes enemigos y nos dan una introducción del enemigo principal, en tema de jugabilidad es fluido y muy práctico, además de divertido pero la puntería es algo incómodo, aún así no deja de ser entretenido y con combates muy épicos, también nos muestran las habilidades del personaje y otras cosas.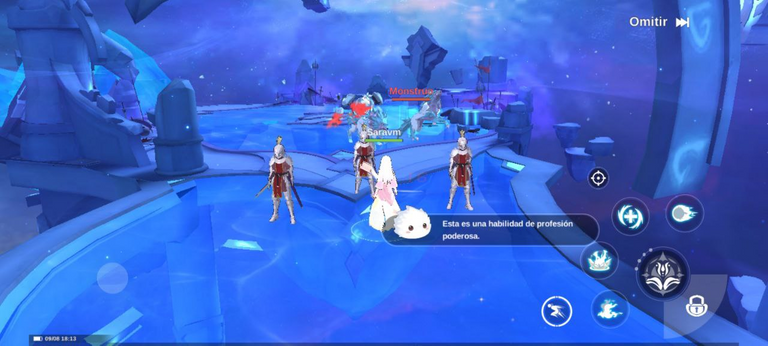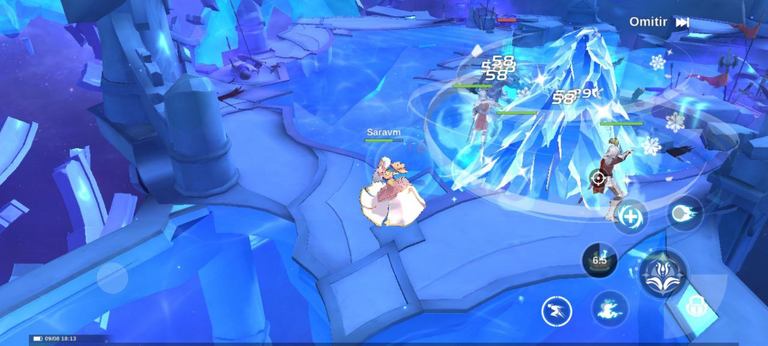 Continuing with the story we reach the end of this area and we are shown a mysterious enemy and this releases a boss which we must face, but this is very strong and ends with our allies, so at the time when this boss approaches us to kill us our flower fairy appears to defend us and helps us kill this boss, when the fight ends the fairy named Iris takes us out of this magical area and takes us to a land called Oak City.
Siguiendo con la historia llegamos al final de esta zona y nos muestran a un enemigo misterioso y este suelta un jefe el cual debemos enfrentar, pero este es muy fuerte y acaba con nuestros aliados, así que en el momento en el que esté jefe se nos acerca para matarnos aparece nuestra hada floral a defendernos y nos ayuda a matar a este jefe, cuando finaliza la pelea el hada llamada Iris nos saca de esta zona mágica y nos lleva a una tierra llamada Ciudad Roble.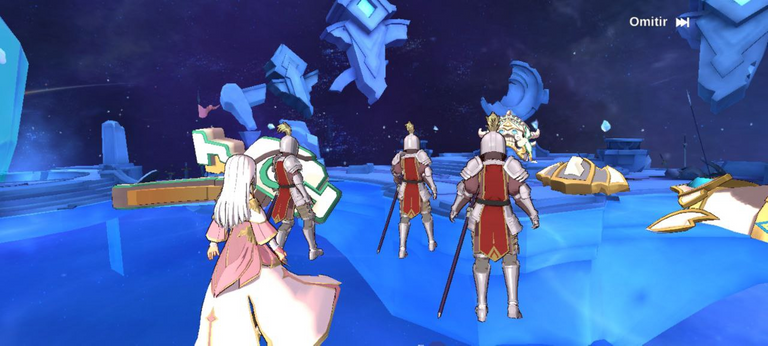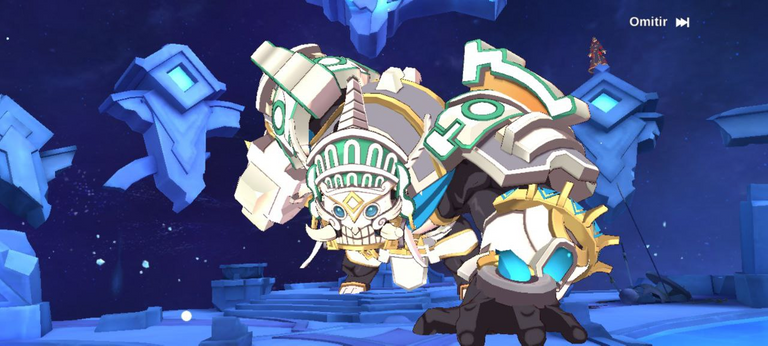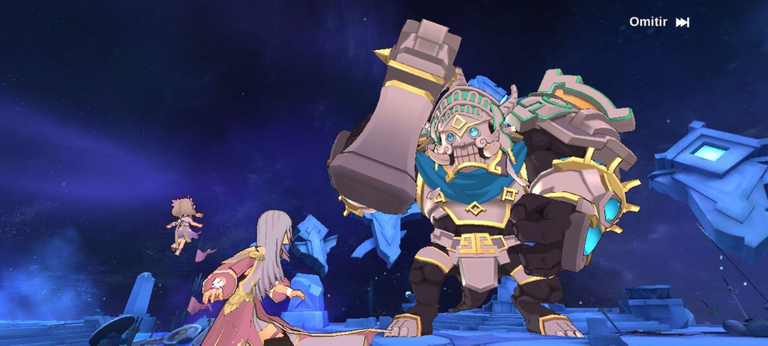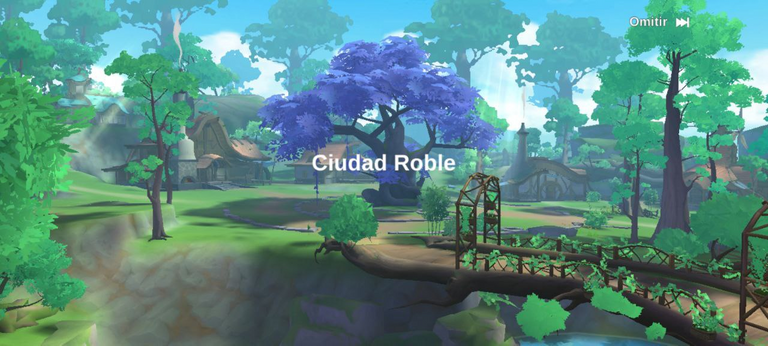 Here begins our adventure in the world of Neverland and we start with the first missions of the game, in addition to seeing how your inventory is structured and the tree, main skills among other things, although I still have a lot to unlock, it looks interesting and very intuitive, as there are some games of this type that fill the screen with so many things that the player feels overwhelmed, or it happens only to me.
As I was advancing and doing the missions I was given a mount unlocking a little bird which will take me around the world and the best thing is that you can customize it, that was what I loved the most 🥰 choose the colors and change different things of my little big friend.
Aquí comienza nuestra aventura en el mundo de Neverland y empezamos con las primeras misiones del juego, además de ver cómo está estructurado su inventario y el árbol, habilidades principales entre otras cosas, aunque me falta mucho por desbloquear, se ve interesante y muy intuitivo, ya que hay algunos juegos de este tipo que llenan la pantalla de tantas cosas que el jugador se siente agobiado, o me pasa solo a mí.
Mientras fui avanzando y haciendo las misiones me dieron una montura desbloqueando a un pajarito al cual me llevará por todo el mundo y lo mejor es que se puede personalizar, eso fue lo que más me encantó 🥰 elegir los colores y cambiar diferentes cositas de mi pequeña gran amiga.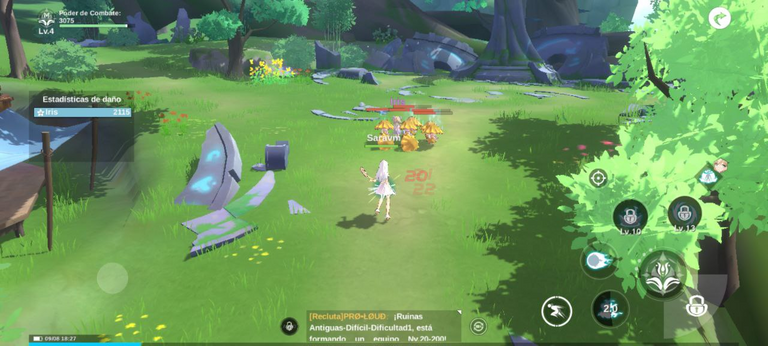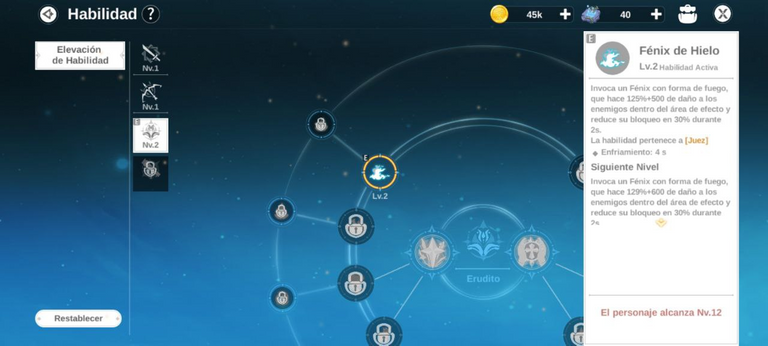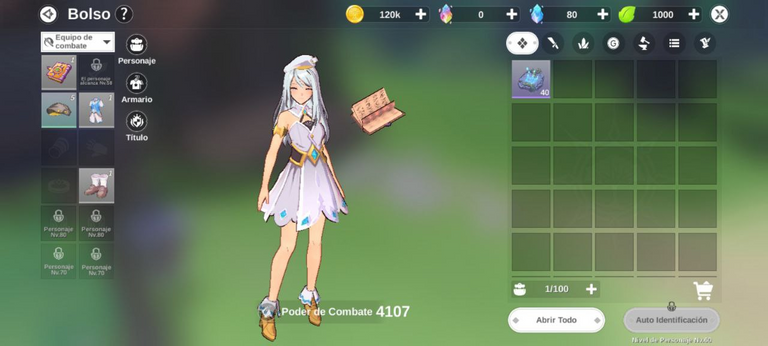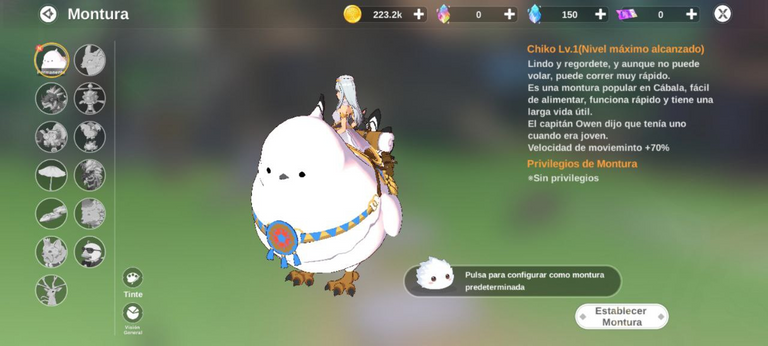 I took advantage of observing everything that could be done in the first levels and continued with the missions and I reached the point of becoming a Zeta and we had to enter a portal with very bright colors, when I entered I saw that the boss of the area had an orb of light and it was my duty to recover it so I had to face different enemies until I reached the boss and face him until I eliminated him and took the orb again.
Aproveche de observar todo lo que se podía hacer en los primeros niveles y continúe con las misiones y llegue al punto de convertirme en una zeta y tuvimos que entrar en un portal con colores muy llamativos, al entrar ví que el jefe de la zona tenía como un orbe de luz y era mi deber recuperarlo así que me tocó enfrentarme con diferentes enemigos hasta llegar al jefe y enfrentarlo hasta eliminarlo y tomar el orbe nuevamente.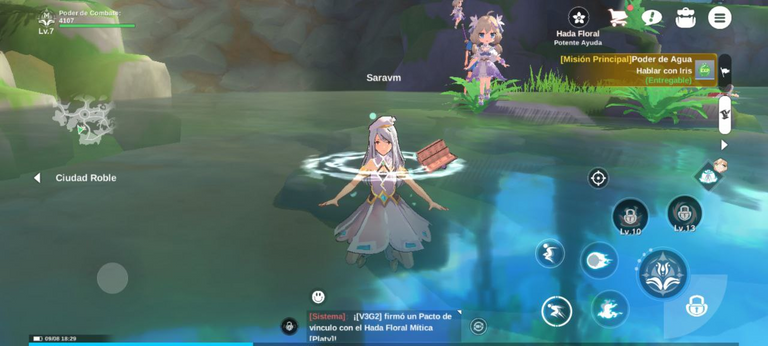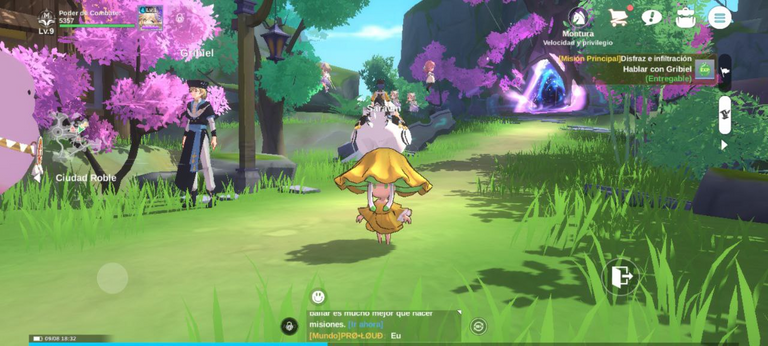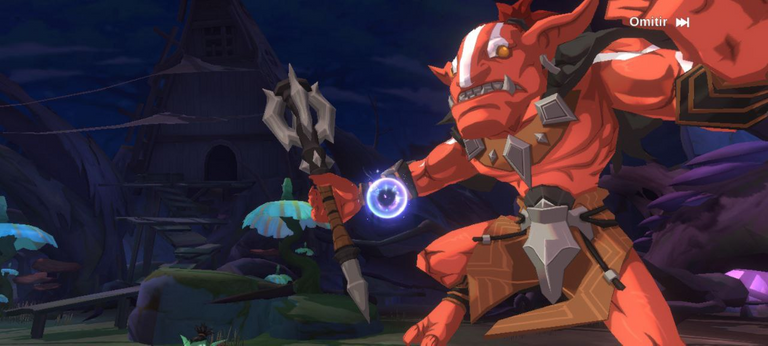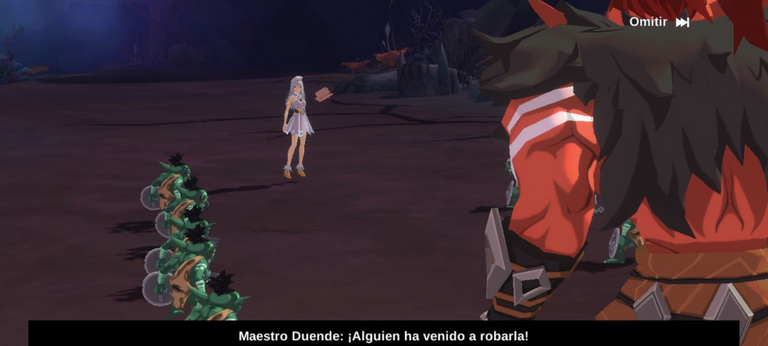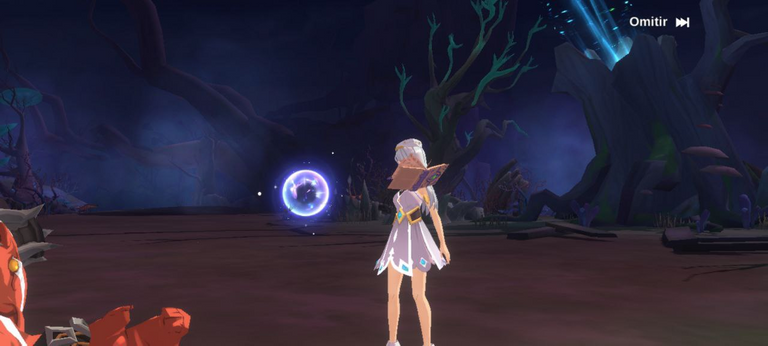 I continued with the missions and reached the point where I met again the enemy of the beginning and he put us to choose whether to deliver the orb that we got previously or the life of one of our friends, I chose to fight and he released another of his very strong bosses and we had to face him, but we could not with him so the same thing happened to us as at the beginning and after finding the way to escape a very powerful fairy called Lycoris helps us and gives us the strength and support to finish with this boss.
Continúe con las misiones y llegue al punto en dónde me encontré nuevamente al enemigo del principio y nos puso a elegir si entregar el orbe qué conseguimos anteriormente o la vida de una de nuestras amigas, elegí luchar y este soltó a otro de sus jefes muy fuertes y tuvimos que enfrentarlo, pero no podíamos con el así que nos pasó lo mismo que al principio y tras buscar la forma de escapar nos ayuda una hada muy poderosa llamada Lycoris y nos da la fuerza y apoyo para acabar con este jefe.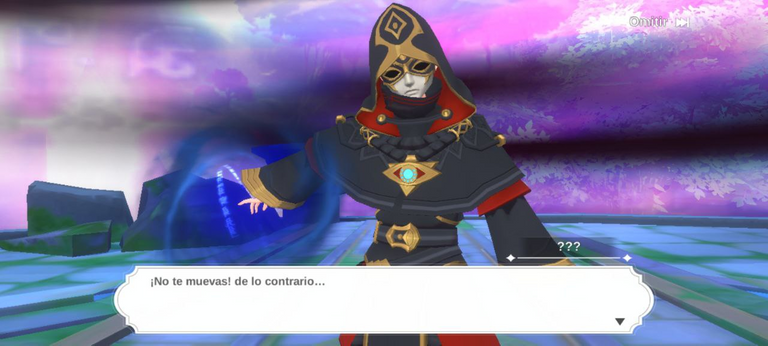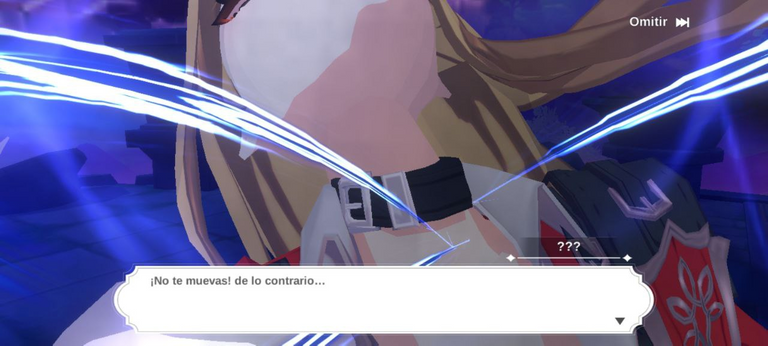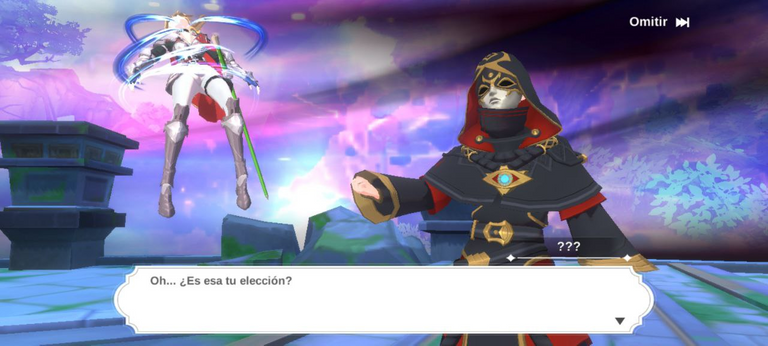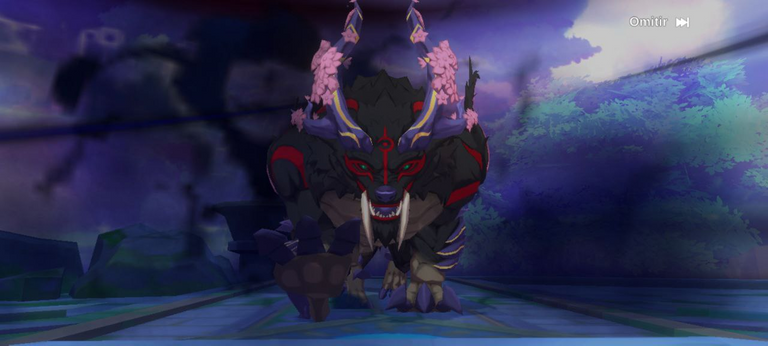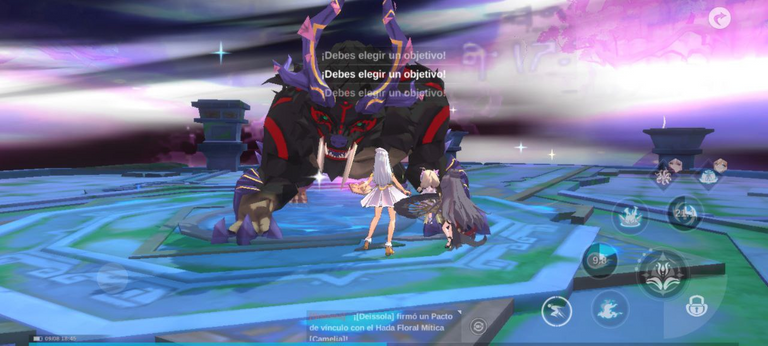 After helping us we escaped from the place and returned to Oak City, he talks to us and gives us a Flower Fairy summoning orb to help us improve our skills, after this he says goodbye and leaves us ready to start a more independent adventure.
Tras ayudarnos escapamos del lugar y volvimos a Ciudad Roble, está habla con nosotros y nos regala un orbe de invocación de Hadas florales para ayudarnos a mejorar nuestras habilidades, luego de esto se despide y nos deja ya listos para comenzar una aventura más independiente.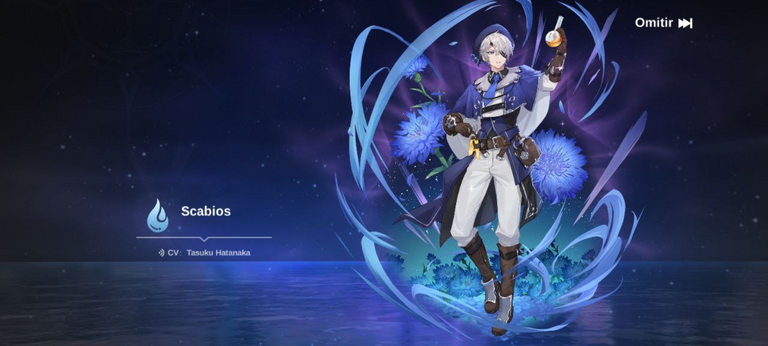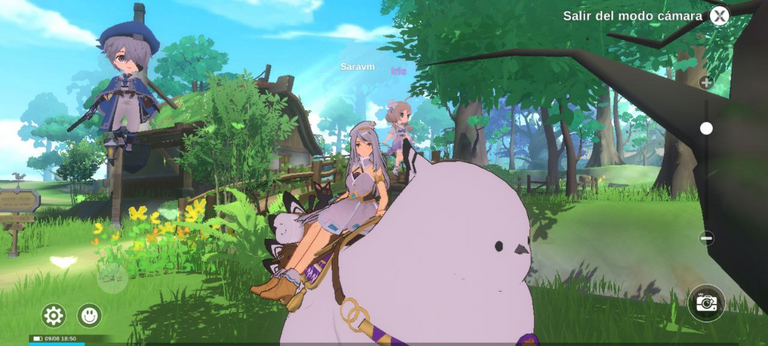 In conclusion I loved this game, its story caught me and is quite interesting plus the use of skills are very fluid and has some very nice effects which makes it very striking, another thing I should mention is its gameplay and as I said before is entertaining and very practical, but as I mentioned the aim is something that leaves something to be desired, having to press an icon so that it has a target to attack, but otherwise it is excellent and I recommend it because it does not weigh much and that's the best of all, its weight is low for everything it has, in terms of content and cosmetics as the game is coming out there is not much but little by little it is getting, in short a game that is pretty good.
En conclusión este juego me encantó, su historia me atrapó y es bastante interesante además de que el uso de habilidades son muy fluidas y tiene unos efectos muy lindo los cuales lo hace muy llamativo, otra de las cosas que debo mencionar es su jugabilidad y como dije antes es entretenido y muy práctico, pero como mencioné la puntería es algo que si deja que desear, teniendo que presionar un icono para que está tenga un objetivo que atacar, pero por lo demás es exelente y lo recomiendo ya que este no pesa mucho y eso es lo mejor de todo, su peso es bajo para todo lo que tiene, en tema de contenido y cosméticos como el juego está saliendo no hay mucho pero poco a poco se va consiguiendo, en fin un juego que está bastante bien.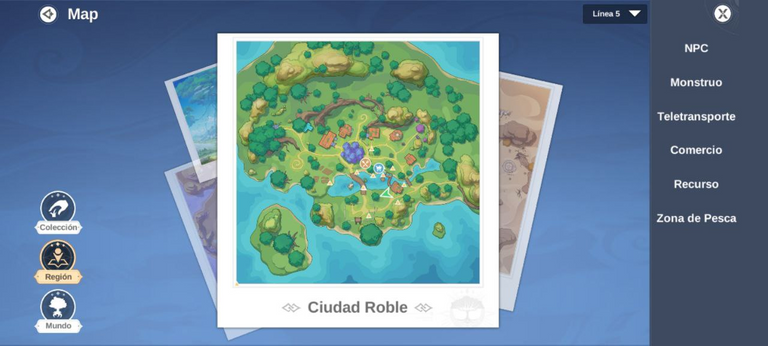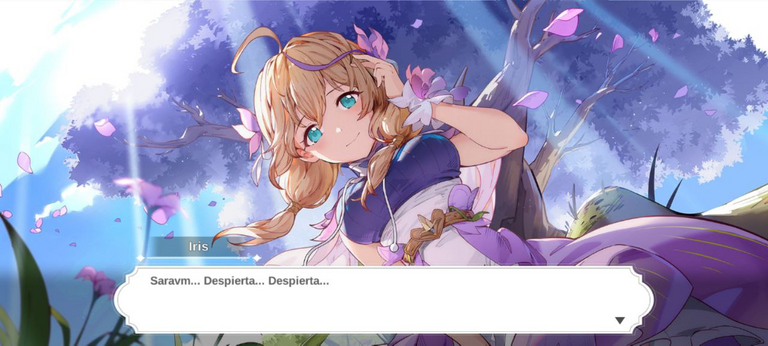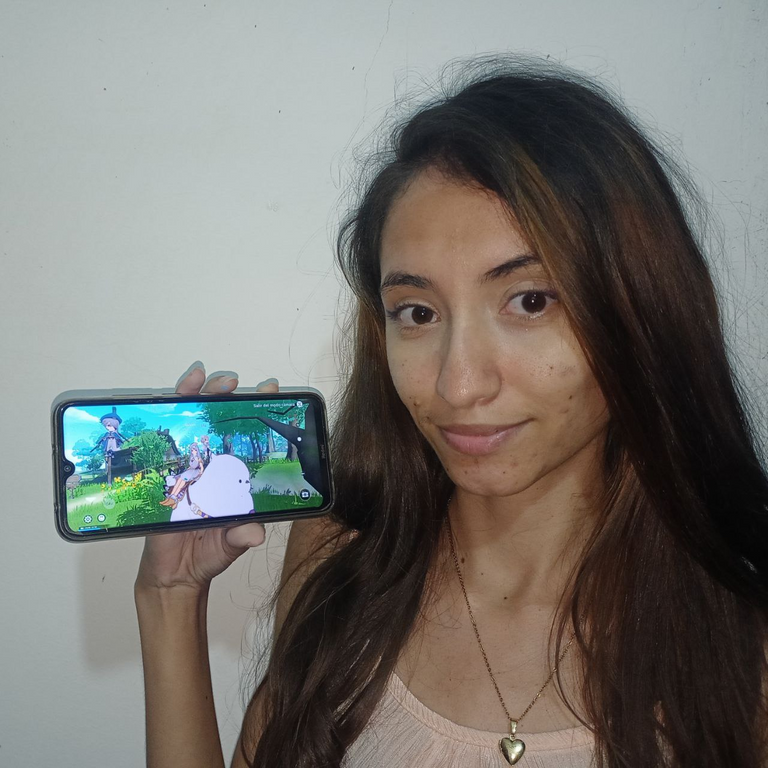 All images are my property / Todas las imágenes son de mi propiedad
Camera: Xiaomi Redmi Note 8.
Translation: Deepl.com
Edition: Canva

---
---