Iniciativa @hivedamor | Mi querida abuela [Esp-Eng]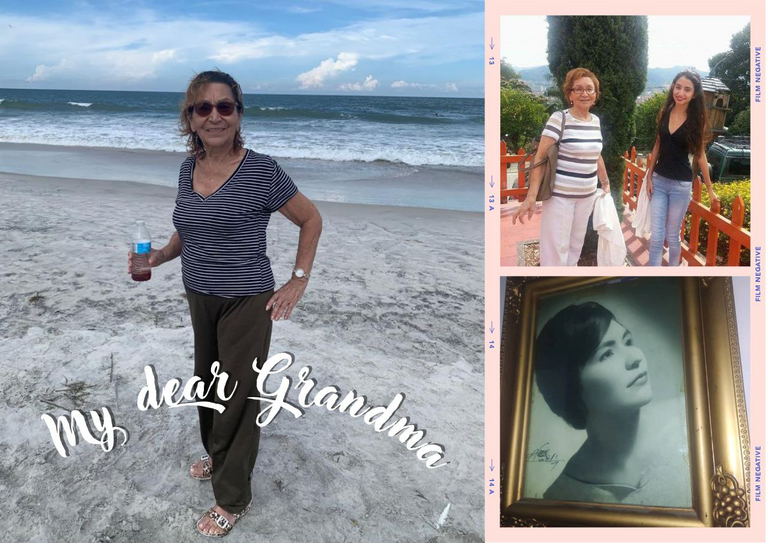 Hola 👋 deseo darles la bienvenida a esta hermosa iniciativa de Family and Friends en conjunto con @hivedamor, estoy de regreso y en esta ocasión quiero contar mi historia con mi abuela, la única que conocí. A pesar de que hoy en día este lejos, siempre recordaré sus lecciones, palabras y momentos junto a ella, actualmente se encuentra en Colombia y aunque no pueda verla como muchos les gustaría visitándola y compartiendo historias, muy a menudo recibo sus llamadas y podemos hablar.
Hello 👋 I want to welcome you to this beautiful initiative of Family and Friends in conjunction with @hivedamor, I'm back and this time I want to tell my story with my grandmother, the only one I knew. Even though today she is far away, I will always remember her lessons, words and moments together with her, she is currently in Colombia and even though I can't see her as many would like to visit her and share stories, very often I receive her calls and we can talk.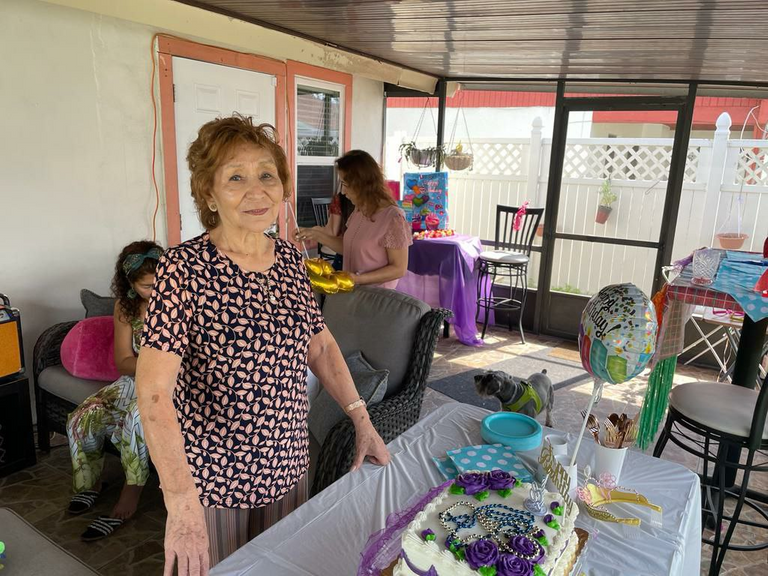 Bien, les contaré un poco. Desde que soy pequeña no he tenido contacto con muchas personas de mi familia debido a que se encuentran en Colombia, todos son originarios de allá. Mi abuela pasaba largas temporadas de tiempo en Venezuela y para mí era muy agradable verla, ya que compartíamos mucho y me gustaba ir a jugar a su casa aunque no tenía ningún primito con el cual jugar o pasar el tiempo, lo que hacía era jugar con las decoraciones de porcelana que tenía imaginando que eran muñecas. De hecho, recuerdo haber roto algunas de estas piezas que para mi abuela eran objetos muy preciados, sin embargo, para mí continuaban siendo simples muñecas.
Well, I will tell you a little bit. Since I was little I have not had contact with many people in my family due to the fact that they are in Colombia, they are all originally from there. My grandmother spent long periods of time in Venezuela and for me it was very nice to see her, since we shared a lot and I liked to go to play at her house even though I did not have any little cousins to play with or spend time with, what I did was to play with the porcelain decorations she had imagining they were dolls. In fact, I remember breaking some of these pieces that for my grandmother were very precious objects, however, for me they continued to be simple dolls.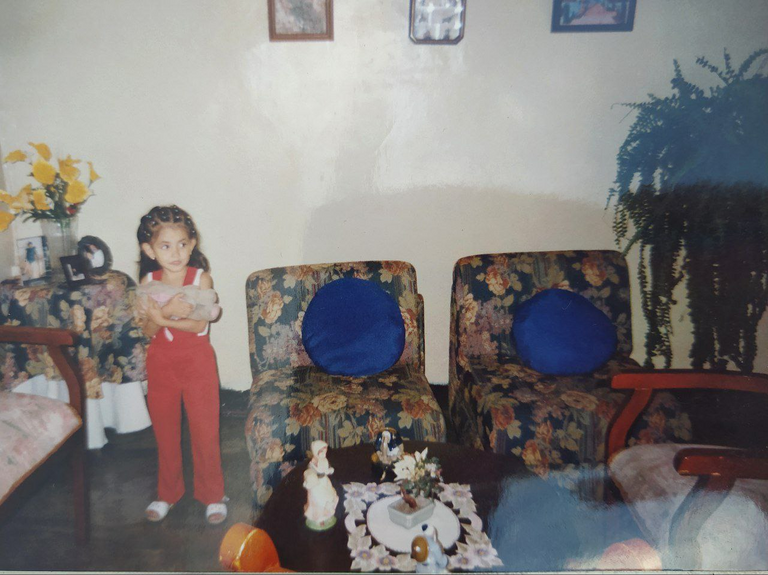 Otra de las razones por las cuales me encantaba ir a casa de mi abuela era su deliciosa comida que preparaba con tanto amor para consentirme, además de que era modista y una de las primeras acciones que hice cuando era niña era aprender a cocer, hasta recuerdo que ella me ayudaba a hacer pequeñas prendas a mis muñecas Barbies aunque me pinchaba mucho con la aguja, ella siempre estaba allí para consolarme y hacerme sentir mejor, sin embargo, esto no duraba mucho tiempo porque se iba nuevamente de viaje por varios meses.
Another reason why I loved going to my grandmother's house was her delicious food that she prepared with so much love to pamper me, besides she was a seamstress and one of the first things I did as a child was to learn to bake, I even remember her helping me to make little garments for my Barbies dolls even though I was pricked a lot with the needle, she was always there to comfort me and make me feel better, however, this did not last long because she would go on a trip again for several months.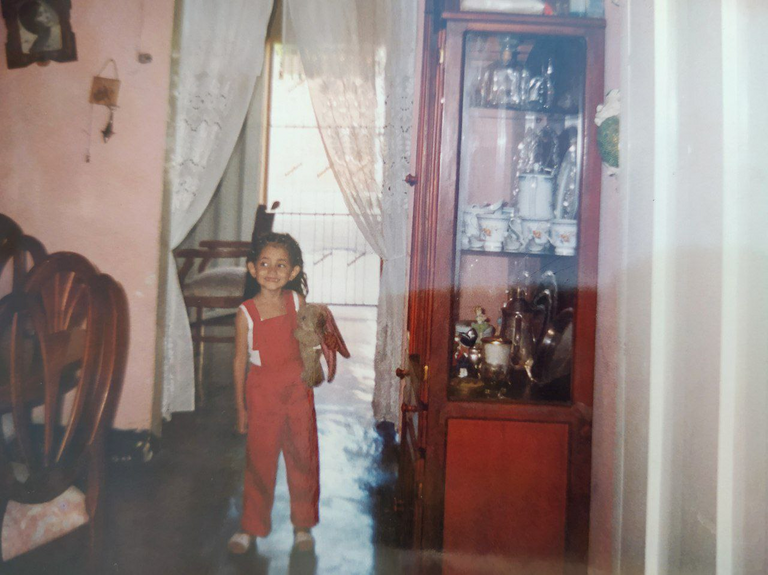 La vida de mi abuela fue muy vida porque viajaba muchísimo y tuve la oportunidad de viajar a Colombia en el año 2017 para reencontrarme con ella luego de algún tiempo sin verla, básicamente esto es un poco de la historia de lo que he vivido con mi abuela, definitivamente es mi favorita, ya que además de como les comenté anteriormente es la única que conocí.
My grandmother's life was very life because she traveled a lot and I had the opportunity to travel to Colombia in 2017 to meet her again after some time without seeing her, basically this is a little bit of the story of what I have lived with my grandmother, she is definitely my favorite, since in addition to as I told you before she is the only one I knew.
Ahora bien, respondiendo a otras de las preguntas, ¿dejaría a mi abuela en un asilo de ancianos? La respuesta es no, podemos decir muy bien que únicamente con el amor del hogar no es todo para suplir las necesidades de una persona de tercera edad, pero contando con los recursos suficientes, la mejor elección sería dejarla en casa con el amor y calor de hogar, contando con el personal de salud necesaria y la atención de la familia.
Now, answering another question, would I leave my grandmother in a nursing home? The answer is no, we can say very well that only the love of home is not enough to meet the needs of an elderly person, but with sufficient resources, the best choice would be to leave her at home with the love and warmth of home, with the necessary health personnel and the attention of the family.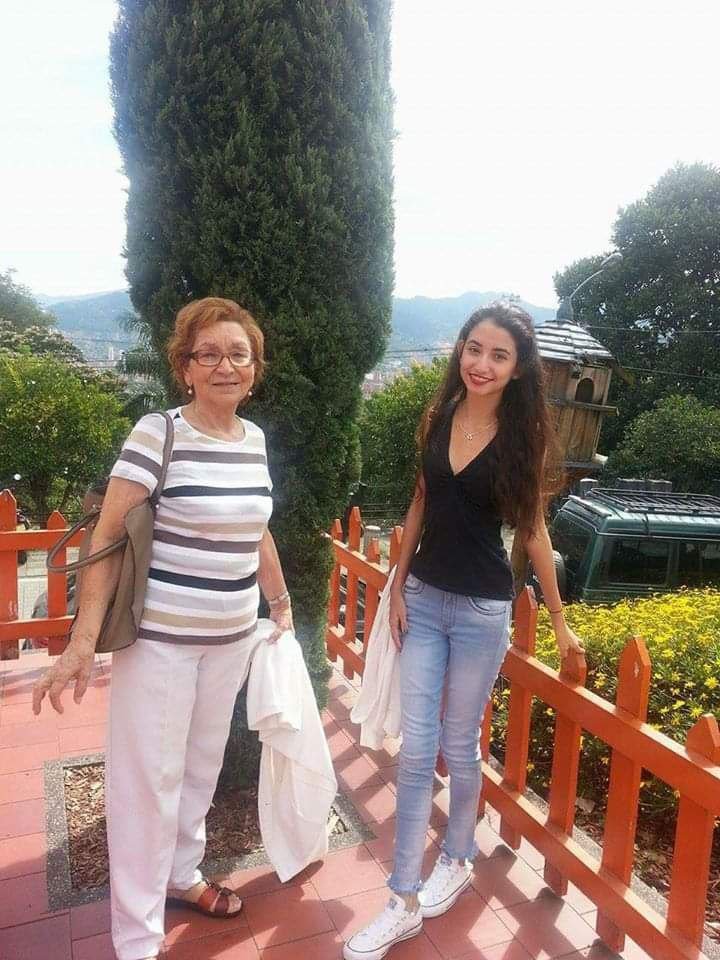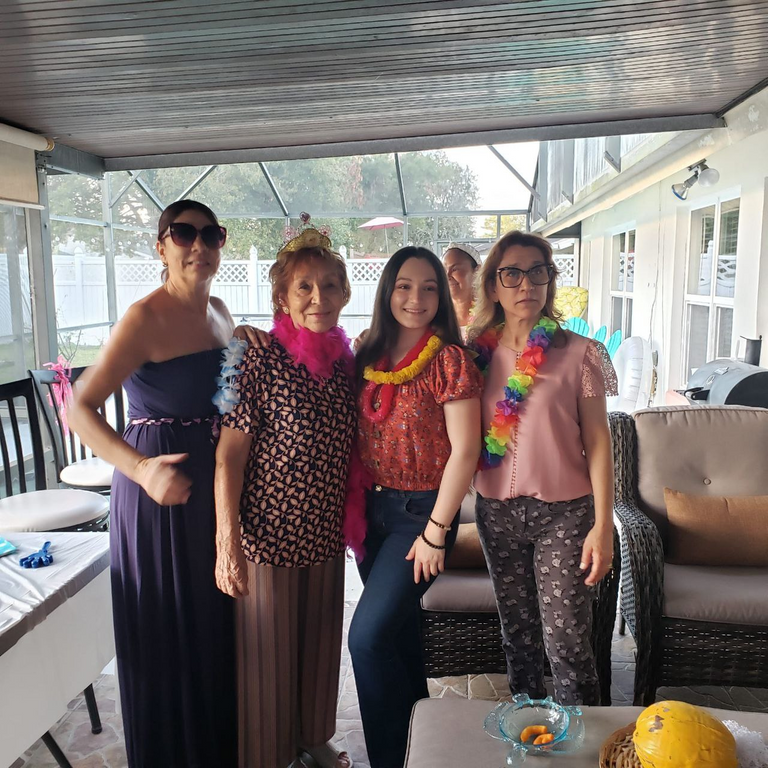 Algo que me gustaría volver a hacer es ver a mi abuela nuevamente, volver a escuchar sus historias y enseñanzas, las cuales me llenaban de risas y felicidad, lamentablemente no tengo las posibilidades de viajar a verla en este momento, sin embargo, pueda verla por medio de fotografías y videollamadas y me alegra mucho verla tan feliz.
Además, también quiero comentarles que en dos oportunidades he hecho mención honorífica a mi abuela por medio de lo que más me gusta hacer, como el arte.
Something I would like to do again is to see my grandmother again, to listen to her stories and teachings, which filled me with laughter and happiness, unfortunately I do not have the possibility to travel to see her at this time, however, I can see her through photographs and video calls and I am very happy to see her so happy.

In addition, I also want to tell you that in two opportunities I have made honorable mention to my grandmother through what I like to do the most, such as art.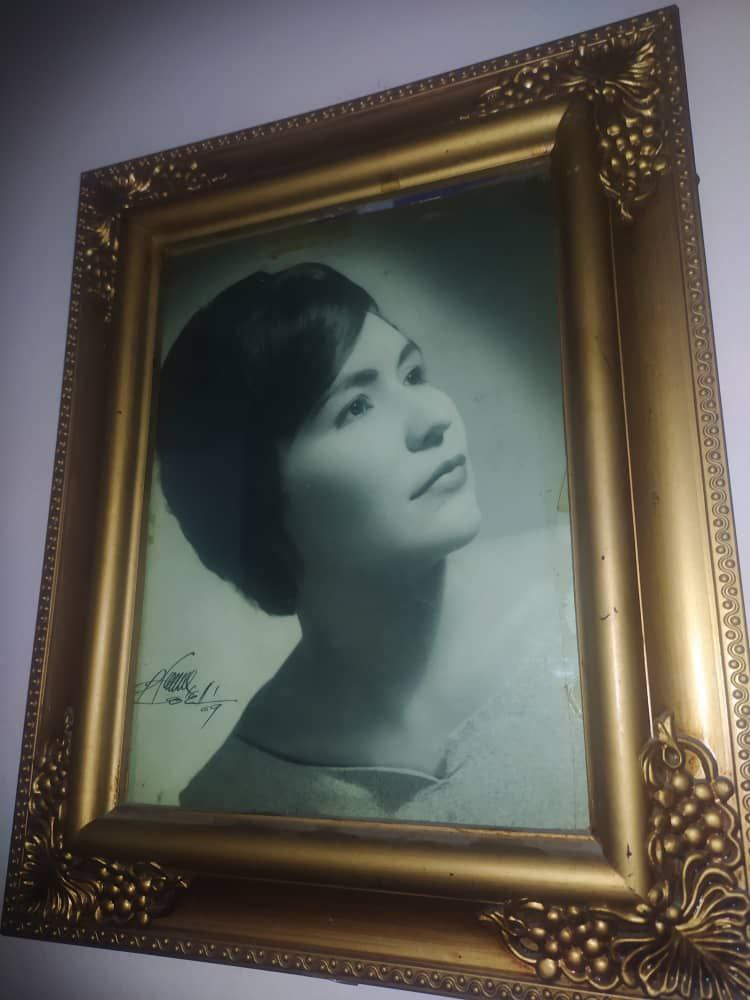 Un pequeño consejo valoremos y cuidemos a los abuelos, pasemos tiempos con ellos y disfrutemos de buenos momentos con ellos y aprovechemos de escuchar todas sus anécdotas mientras tengamos la oportunidad, ya que son personas tan sabías por qué nunca sabemos cuándo será la última vez que estemos con ellos.
El 15% de las recompensas recaudadas mediante esta publicación (de ser el caso) irán a la cuenta de @hivedamor con la finalidad de ayudar a los abuelitos del asilo Santo Domingo.
Para participar en esta iniciativa visita el link aquí
A little advice, let's value and take care of our grandparents, spend time with them and enjoy good times with them and take advantage of listening to all their anecdotes while we have the opportunity, since they are such wise people that we never know when will be the last time we will be with them.

15% of the rewards collected through this publication (if applicable) will go to the account of @hivedamor in order to help the grandparents of the Santo Domingo nursing home.

To participate in this initiative visit the link here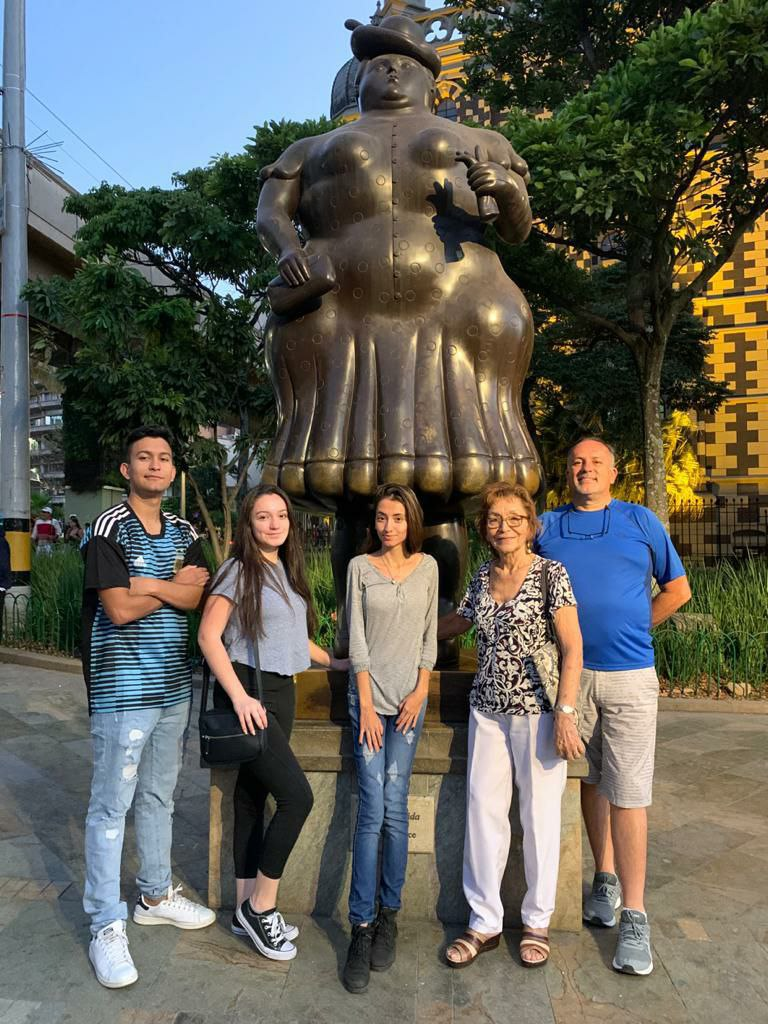 ---
All images are my property / Todas las imágenes son de mi propiedad
Camera: Xiaomi Redmi Note 8.
Translation: Deepl.com
Edition: Canva

---
---