DIY CHALLENGE #22: The Art of Doing It Yourself from Hobby To Something Special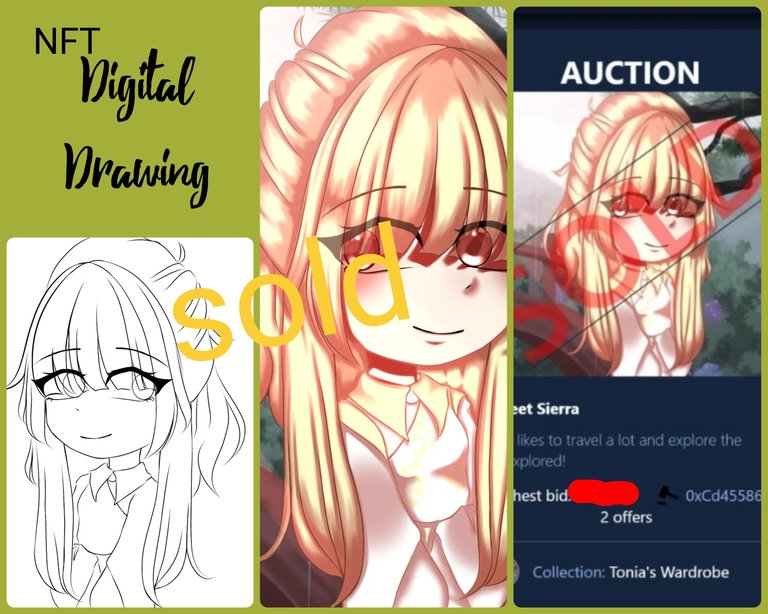 Hello Aseanhivers and to all hivers out there! It's been a while since my last post here as I got busy with my sewing. Well, face to face classes was already granted so business is back once again and that includes my granddaughter, Antonia who is now enrolled in Level 8 under the Special Science Class program by the national government. I don't have to worry at all because I know how to do it.
Who knows that my hobby in sewing has become handy when it comes to uniforms? I had been sewing uniforms for my five kids since day one in school and now with my grandkids. Kudos to me!
Those who already know me tend to appreciate my neat and durable work that I am often recommended to their friends,so here I am, making my little livelihood!:)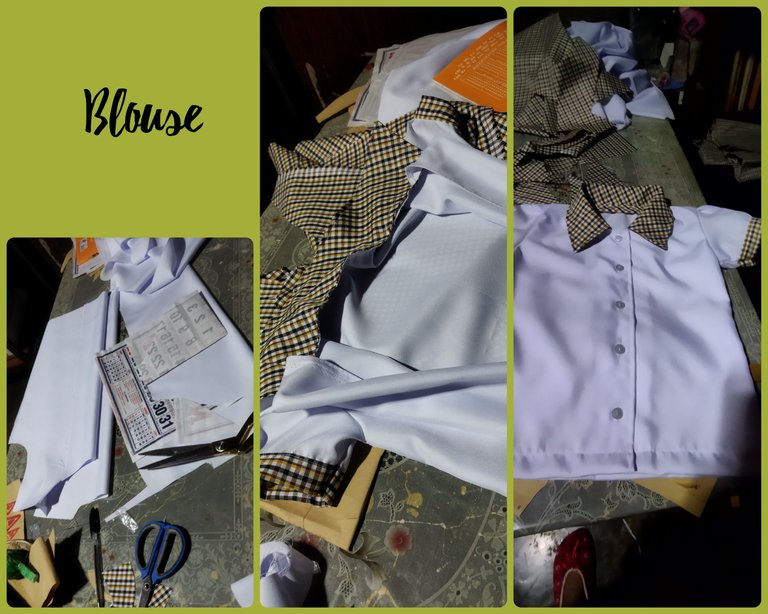 (Photo: blouse making)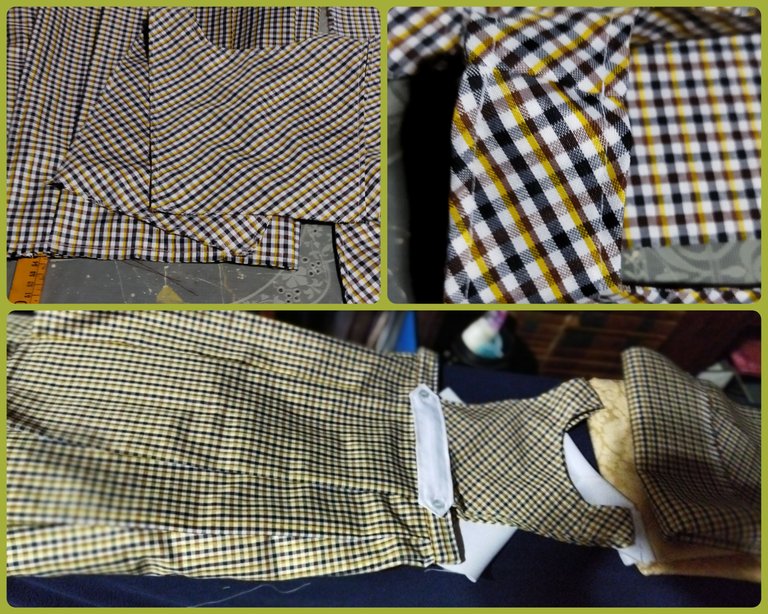 (Photo: Jumper making)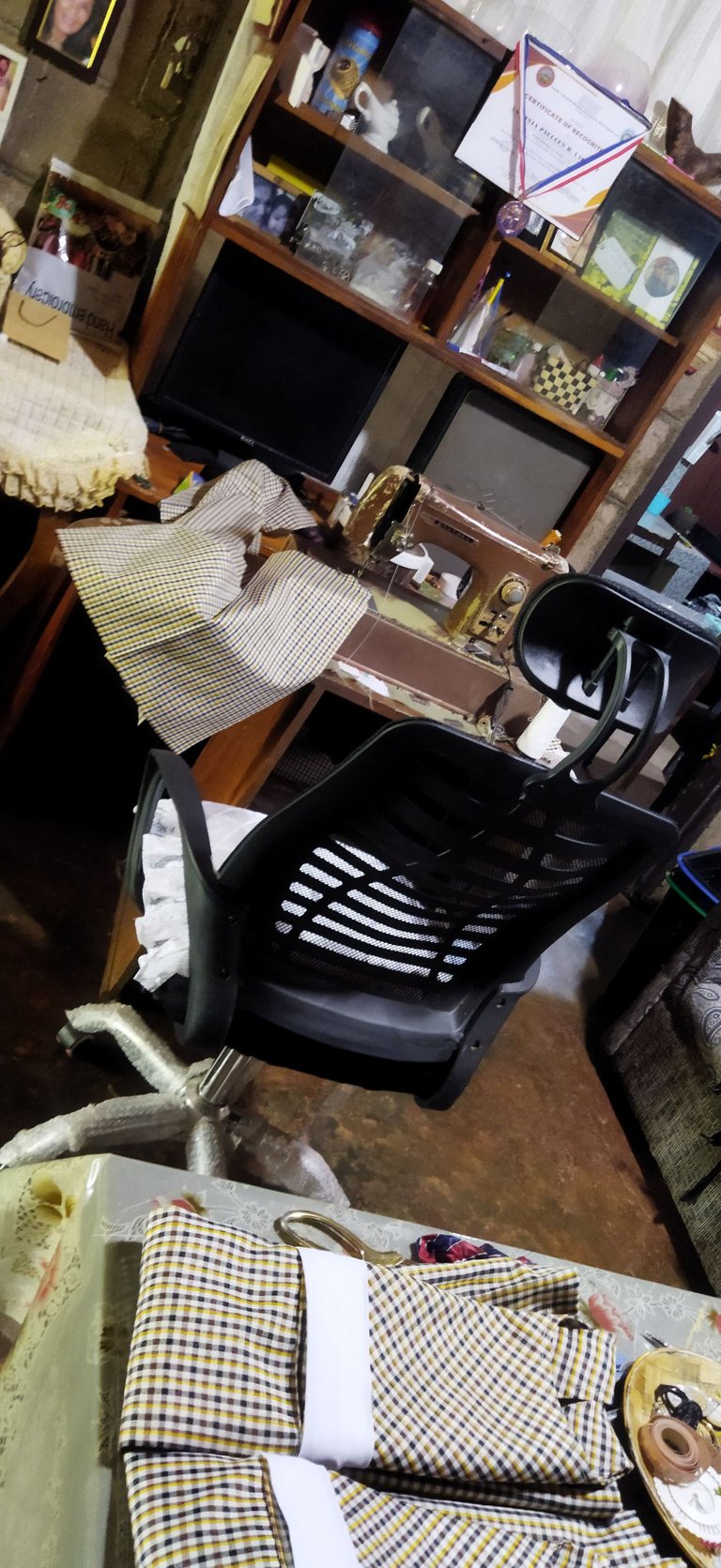 (Photo: Ongoing work)
See, if you know how to do it, your passion in crafts will definitely save your day!
Digital Drawing
With the advent of latest technology in cryptocurrency, a lot of websites cropped up with varied tokens provided as a reward. One of which is NFT Digital Drawing. This is what I am currently busy with aside from sewing and writing. It is a collaboration of myself and my grandkids.
How? You only need to download the app using ibis paint. I guess there are many apps involved in digital drawing so it's up to you on which one suits you best guys.
Current Work of Art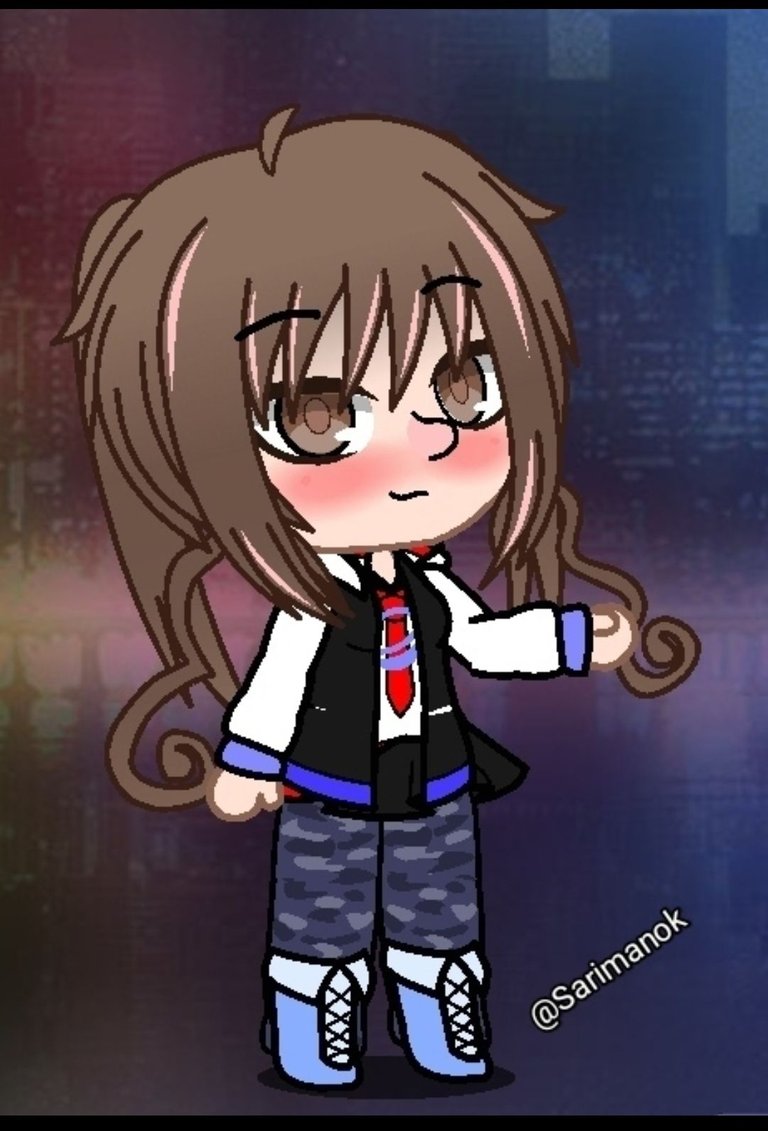 This is one of my works. If you want to have your works minted, you need to register at taikai.com then have it minted at #mintingvodka market and other websites of your own choice.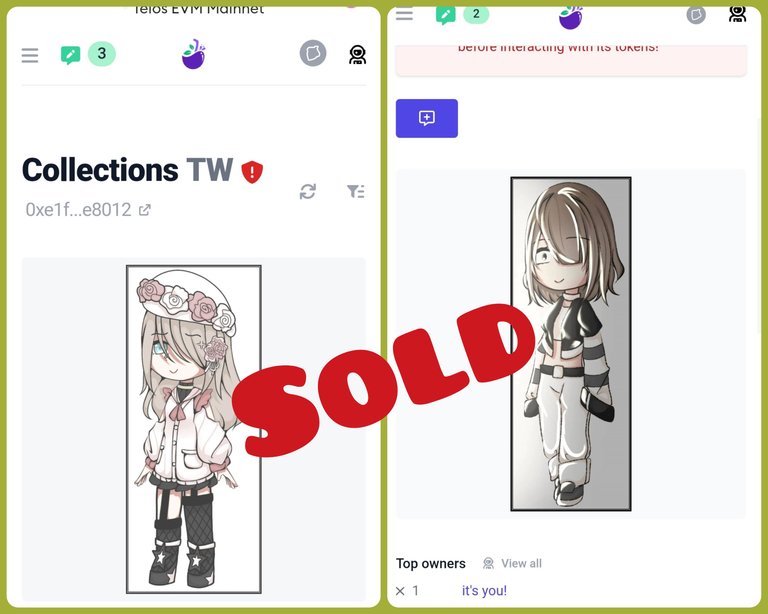 I had this minted and sold for $100 telos each. Other artists are way higher but this amount is more than enough for me as a newbie. I hope we have similar to that here on hive too.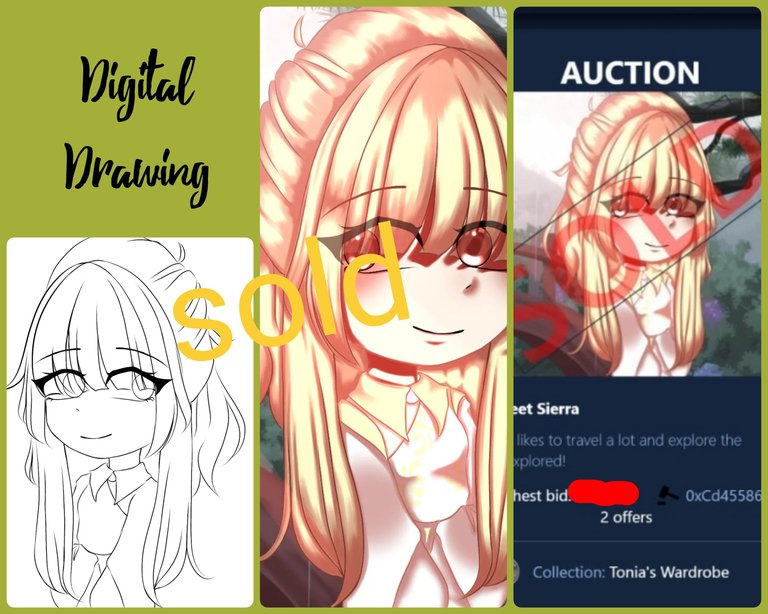 I placed this beautiful lady on auction too and it's already sold out.
You can do a customized digital drawing too. All you need to do is DYOR (Do your own research) by doing it yourself because when you're interested, there's no stopping you, right?
As for my previous DIYs, I have already posted a lot here so am sharing it again as a recapitulation of my previous works, okay?
DIY's using recycled papers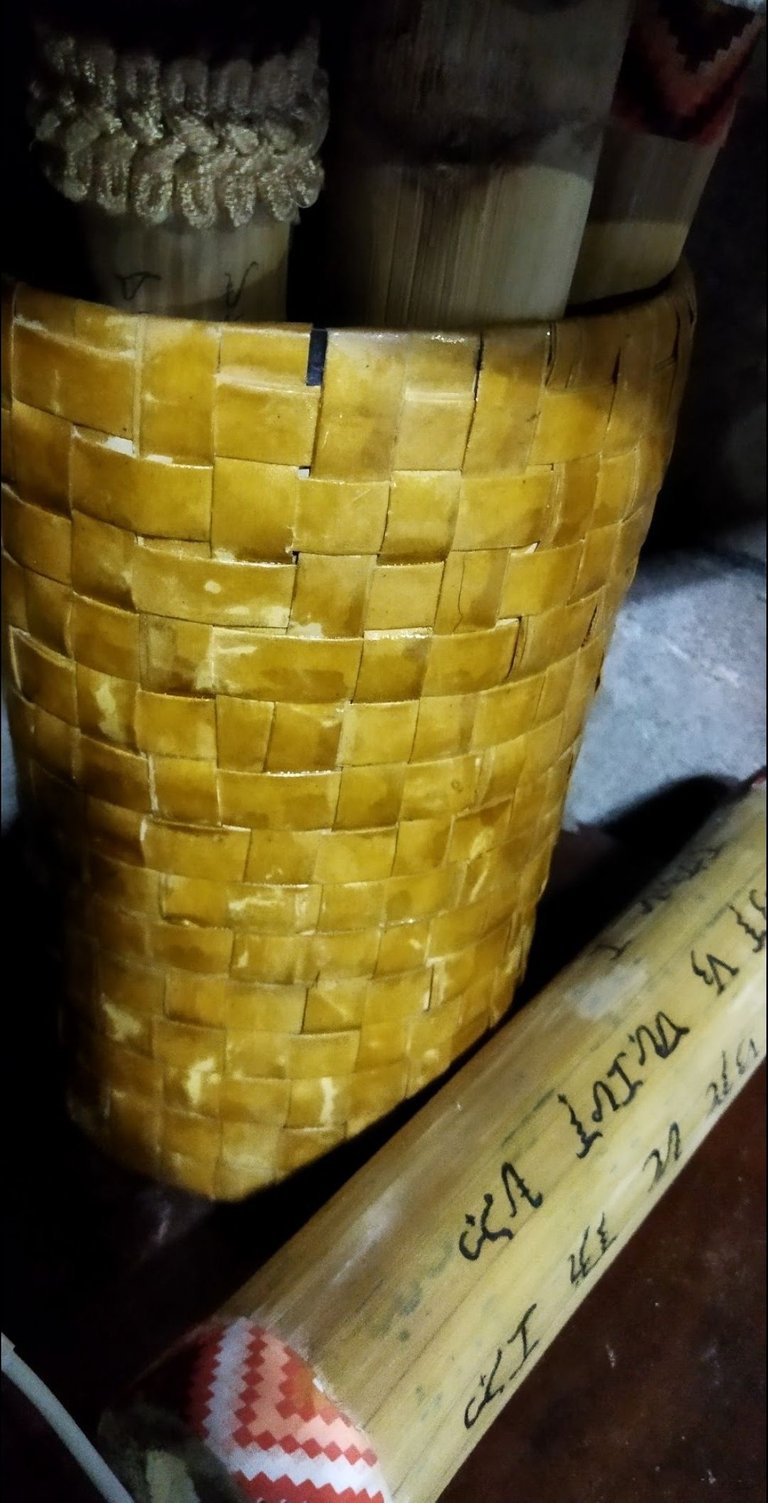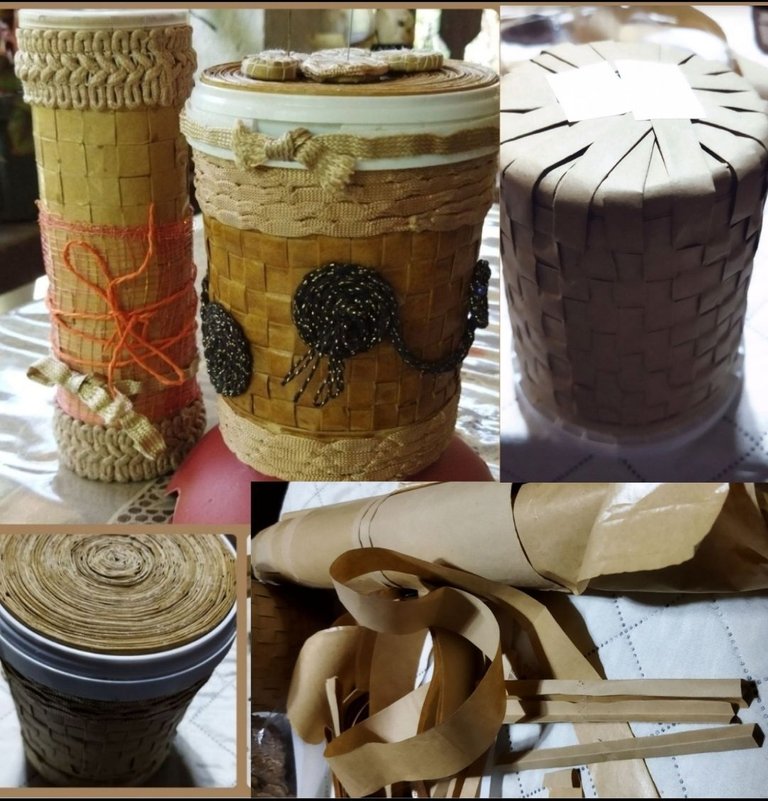 I love to cut and fold papers into strips and weave them into beautiful organizers instead of throwing it away. That being said, I not only saved mother earth from pollution but I have shown my creativity and workmanship on this aspect.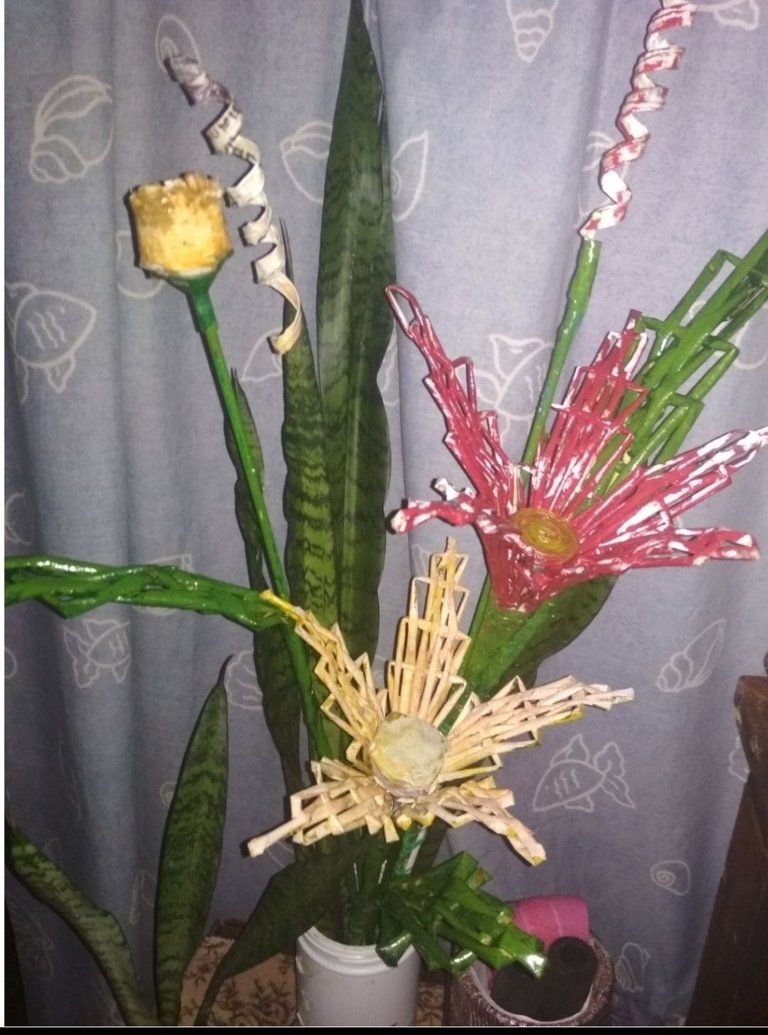 (Photo: Paper flowers)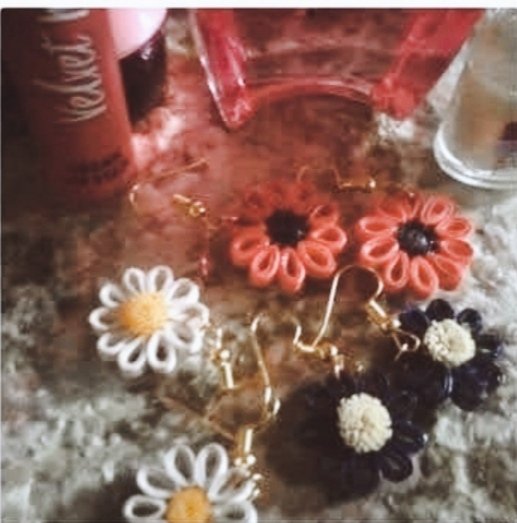 These cute earrings are also made from construction papers cut and glued to form these petite flowers.
DIY Empty Recycled Plastic Bottles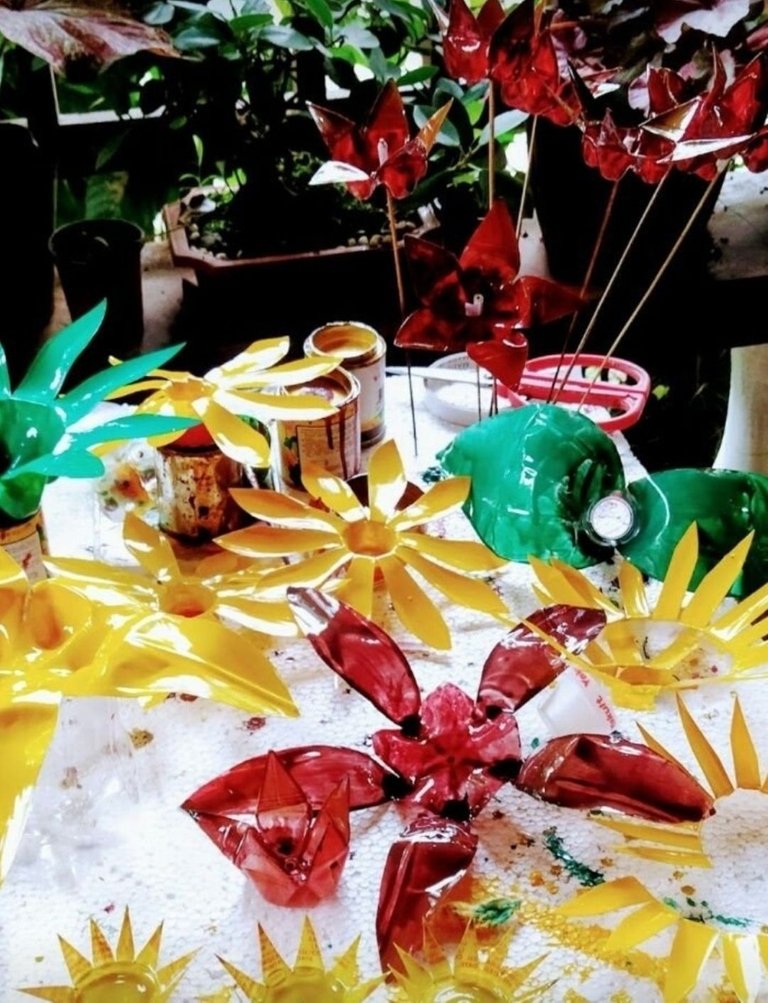 From empty plastic bottles, you can turn it into cute petals and flowers and paint them.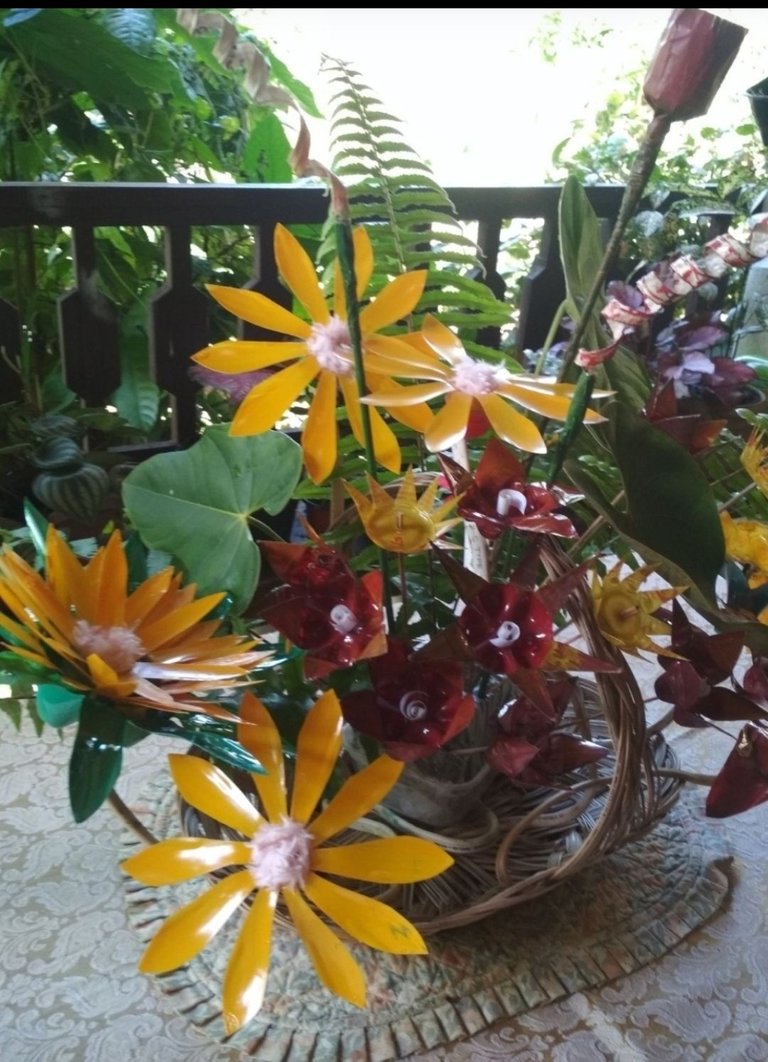 Now you have a basketful of beautiful recycled plastic flowers!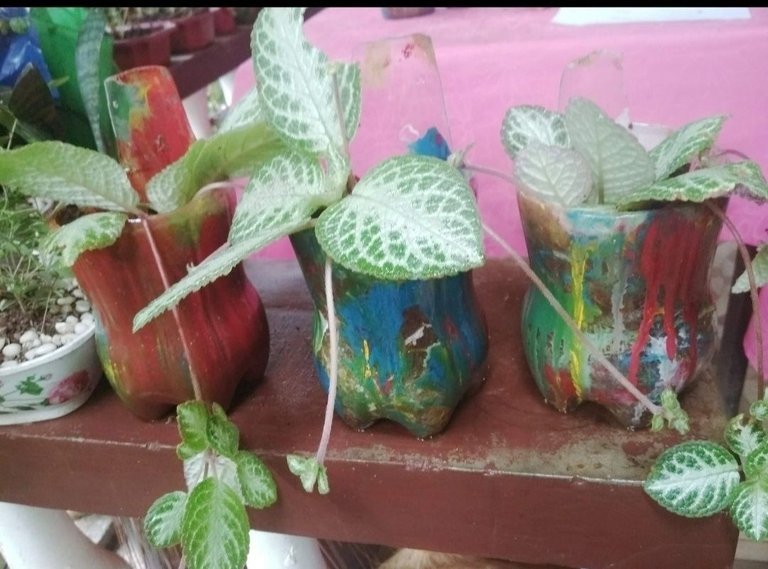 You may cut those empty bottles and do some paint marbling and turn them into beautiful flower pots too!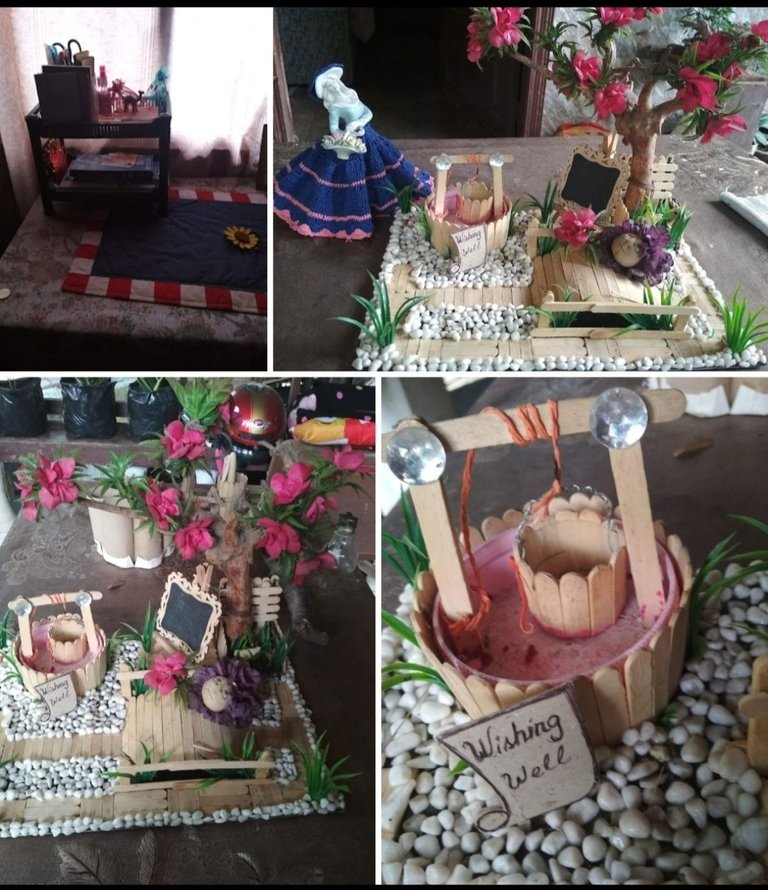 That little garden is made from popsicle sticks, pebbles empty cream canester, measuring cup and old stick of flower from our flower vase. I used our dead bonsai tree, inverted the roots to form the branches where I placed the flowers. That bonsai tree is still sturdy after all these years. My late son got it during their trekking at Mt. Canlaon but it died so he vowed never to pick one again because it is where they belonged to.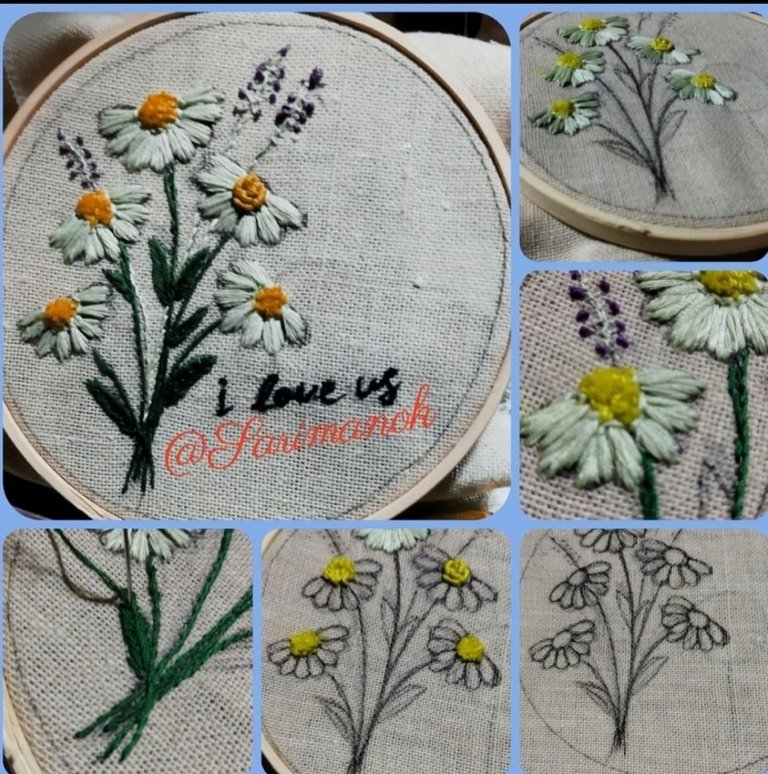 I was glancing at the beautiful wall decor but the price seems unreasonable so I ordered my own materials and made my own decor!
My most prestigious DIY is my sewing. I learned how to sew during our Home Economics subject in school and knew by heart that I can do it. I learned cross stitching, embroidery and crocheting. From there, I learned to DIY with my creativeness and the passion to accomplish something from scratch or from trash.
DIY Pouches and Pot Holders from Scraps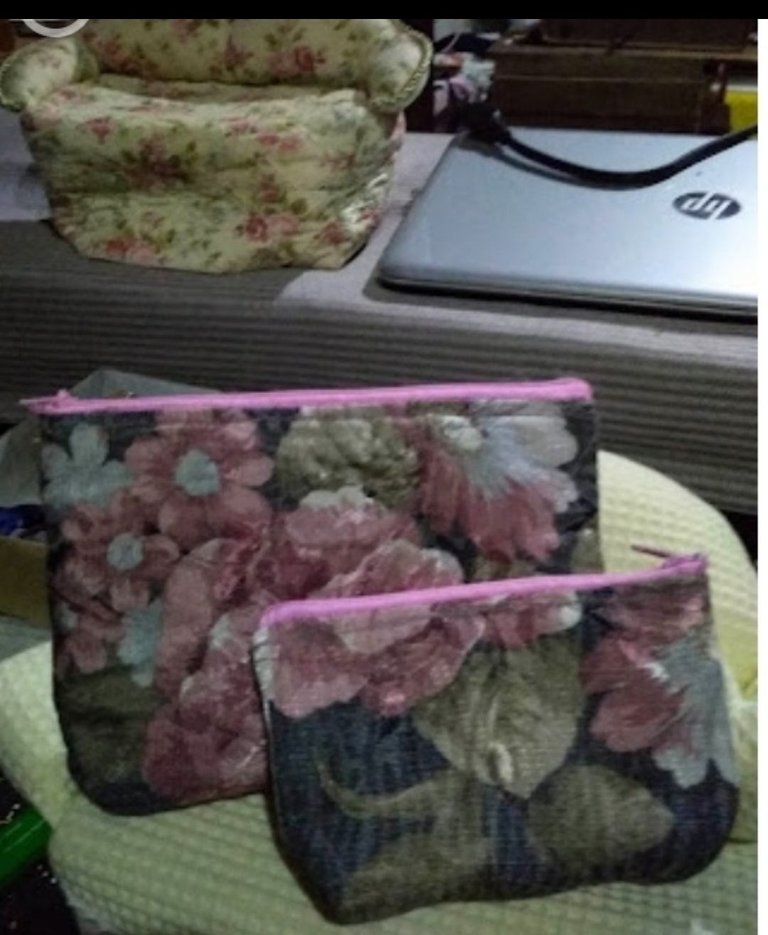 I made these multipurpose organizers from the scraps of Sala set cover. LoL!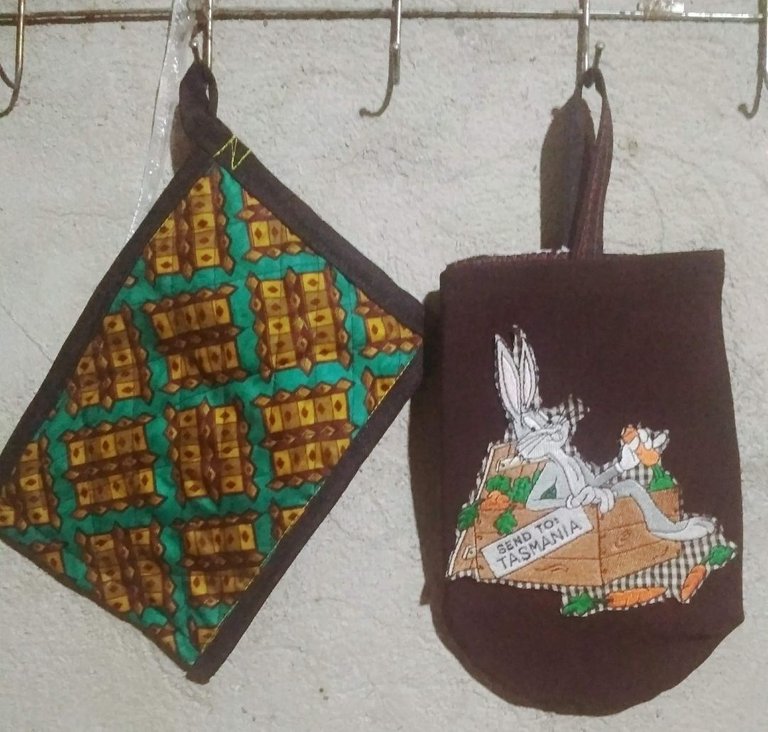 A simple potholder from scraps will do so as not to get yourself getting being burnt.:)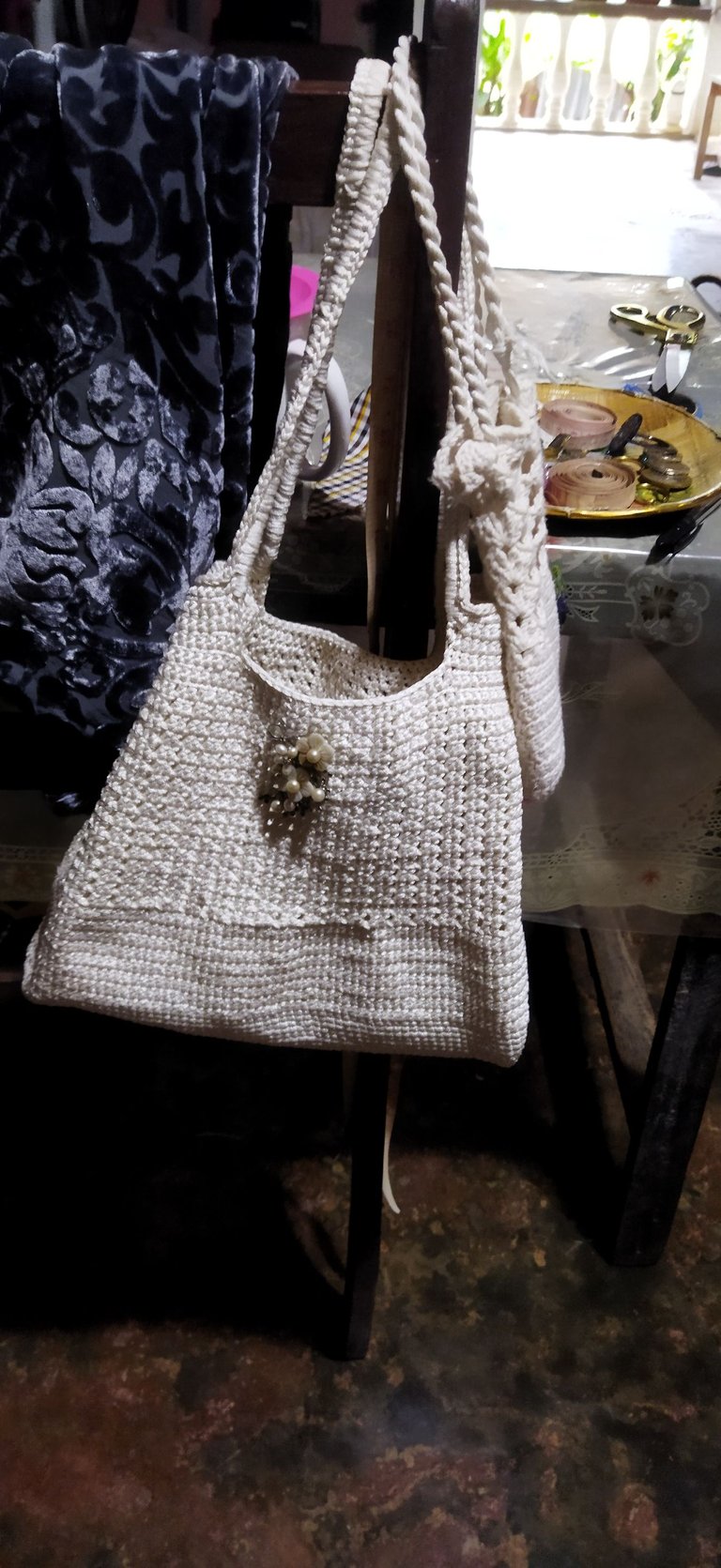 That's my last DIY tote bag and pouch. For now, am busy learning more about digital drawing to enhance my knowledge about this awesome work of art.
This is all for now, thank you sir @justinepark for this challenge #22 about DIYs.
Keep safe everyone!
Love,
---
---