Ladies of Hive Community Contest #58__Show Me Your Bag Contest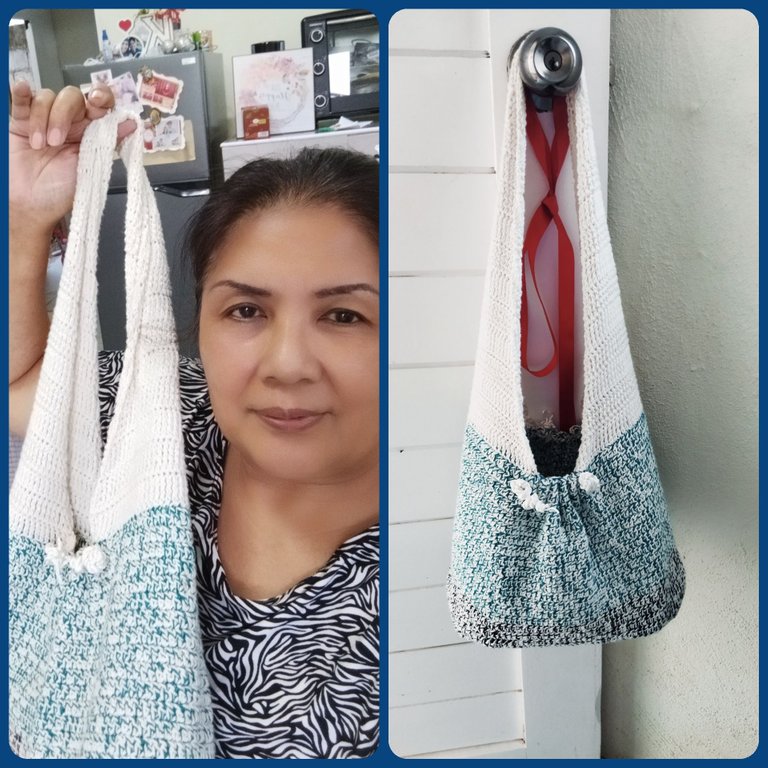 Greetings to the Ladies of Hive and of course to the rest of my readers out there! It's been a while since my last post here. I remember winning the contest too!:) Now am here again and coping with the last hour of this contest which I hope would qualify me. As shown above is my crocheted bag which I made myself.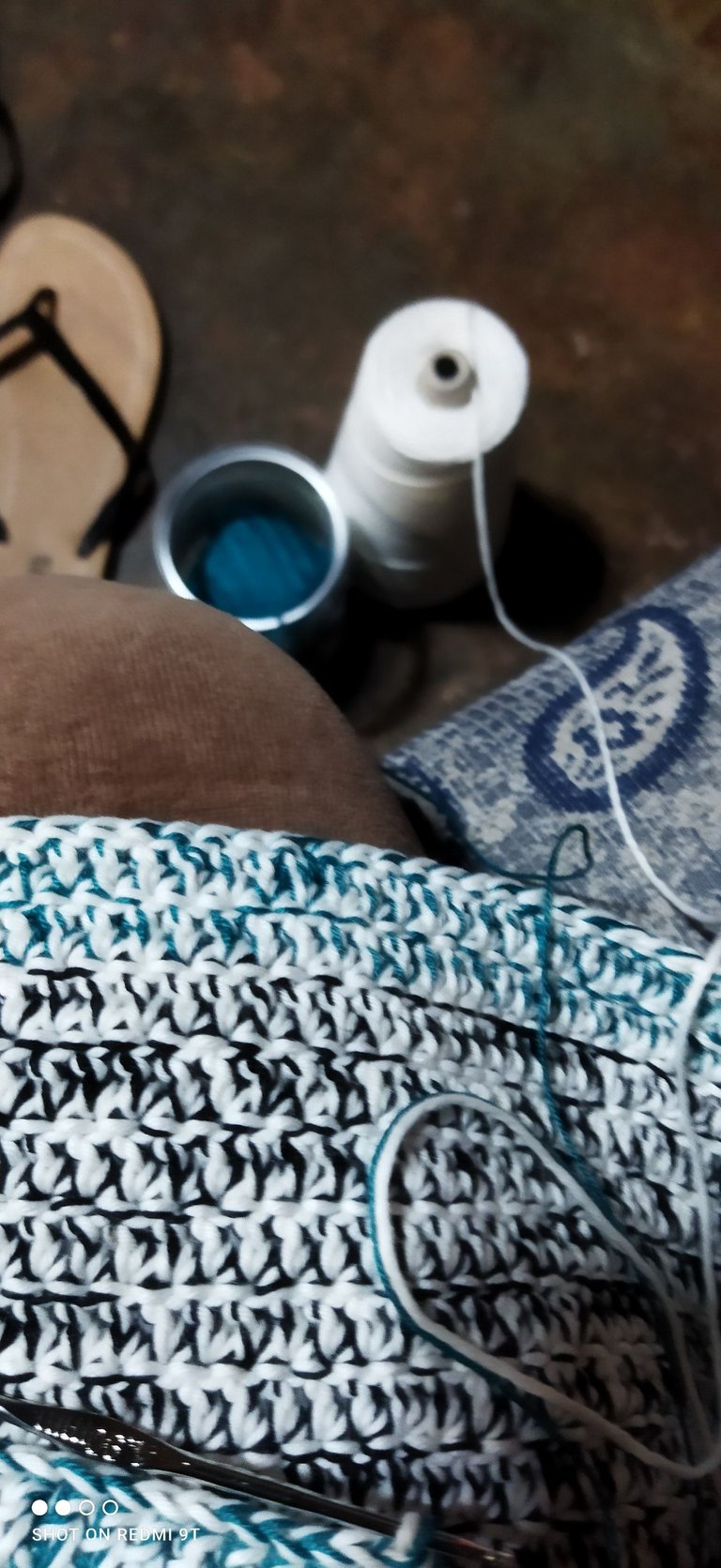 It's so handy hence I chose to bring it along with me instead of the heavy ones.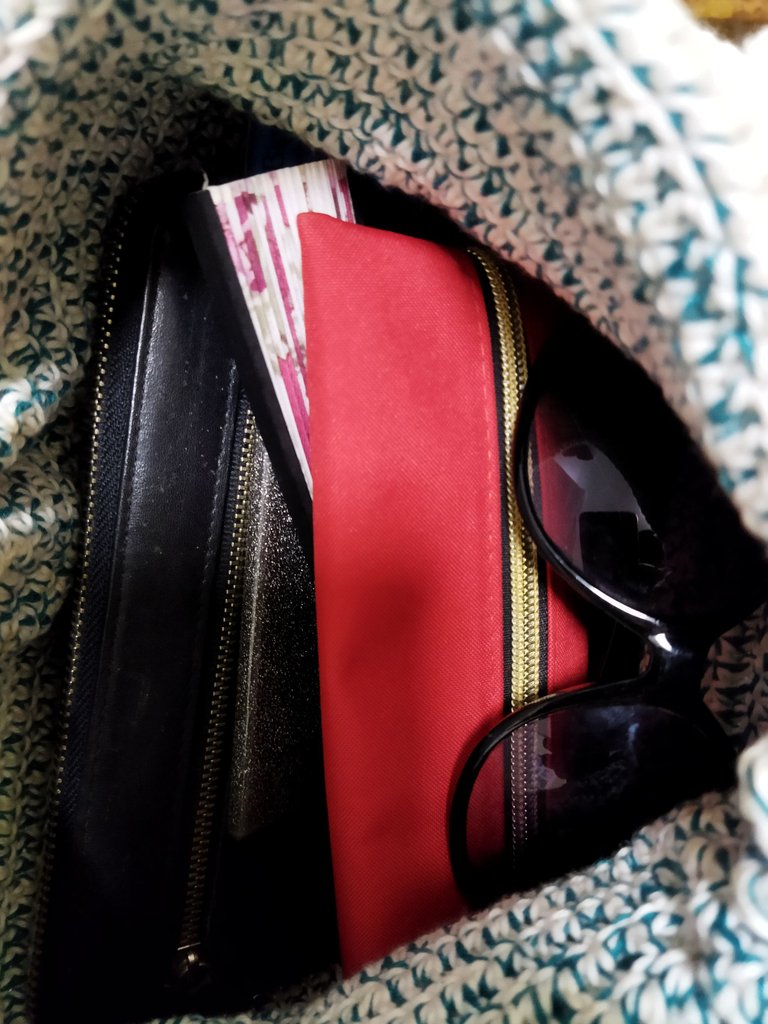 I travel light too. We were on the way to another city to visit my newborn grandchild. I brought a small luggage for our things along with Antonia's good for 1 week.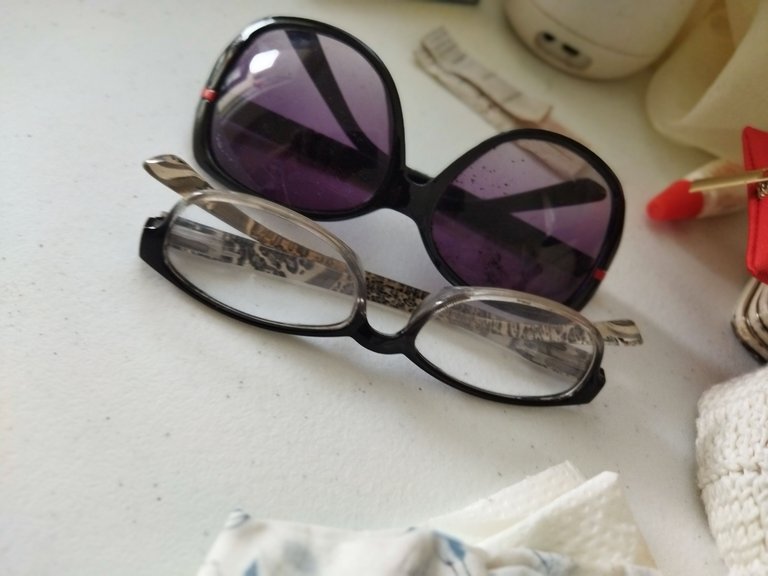 Inside my Tote bag are the following:
Wallet- I see to it that I have my proper IDs and cards with me such as my ATM, philhealth card, vaccine ID, etc
Diary - I take down notes here esp. the necessary tags to be remembered for my blogs. Lol!
Fan - It's best to bring one in case the weather is too hot or you can use it to cover your face or heat outside.
Specs- I should never forget this or else my life would be dull!:)
Shades- I always wear this when I travel to protect my eyes even in short distance travel.
Tissue paper -)I always carry a for sanitary purposes.
Handkerchief -)I have this whenever I go out. It has become my habit since I was a teenager. I feel that something is lacking if I don't have a handkerchief in my bag or inside my pocket.
Eye drops- I use this for my teary eyes.
Menthol Candy - yes, never forget to bring one when you travel.:)
Red Organizer for:
Medicine (for my maintenance)- I see to it that I have my meds (Concore/Trimetazidine/Isordil) just in case am not feeling well, as well as caps for cough.
Toothbrush- Oh yeah, never forget this when you travel too!
Ballpen - It's important to bring a ballpen too.
Mask - It's the SOP!
Hand Sanitizer - To keep safe from germs!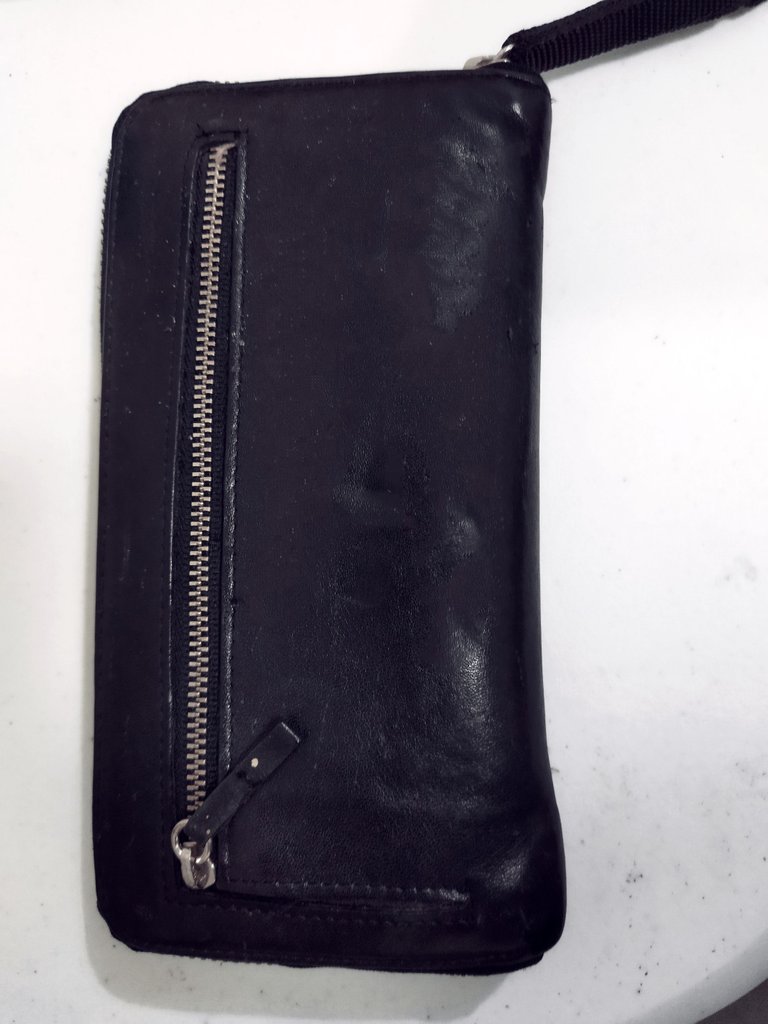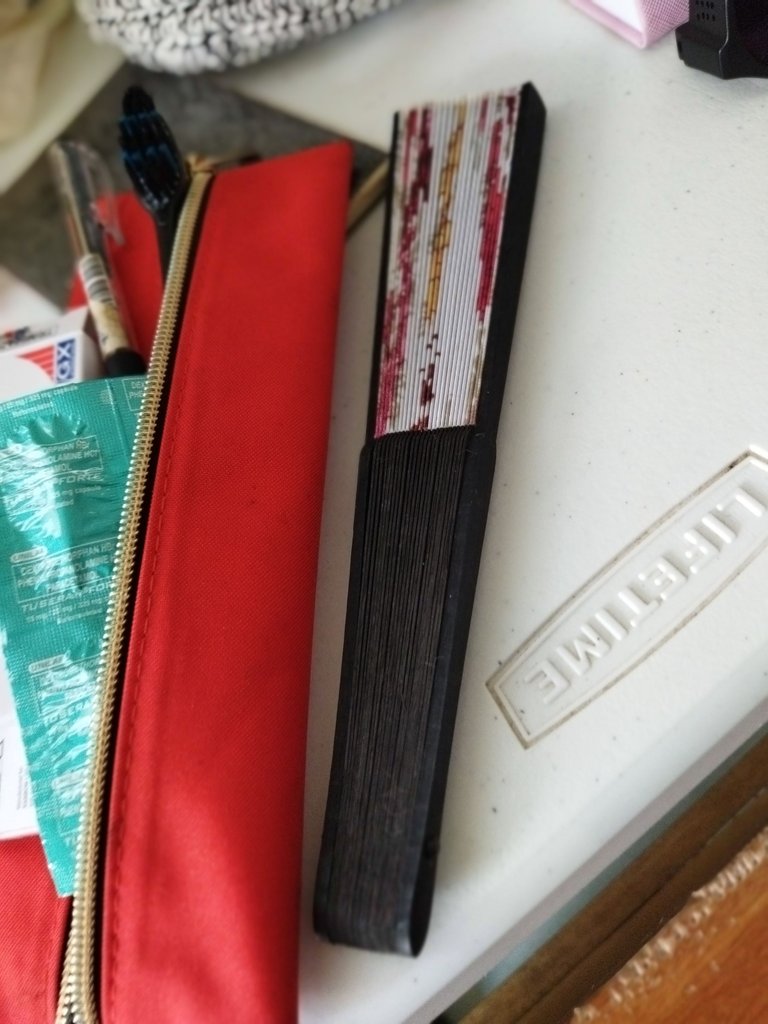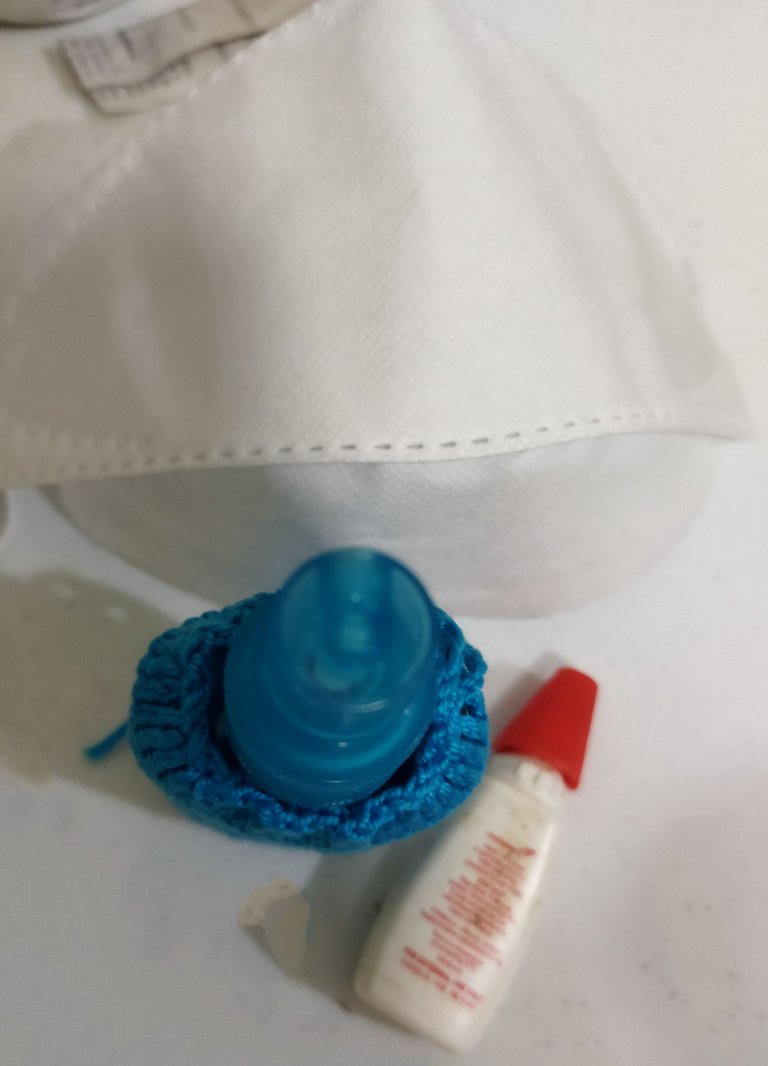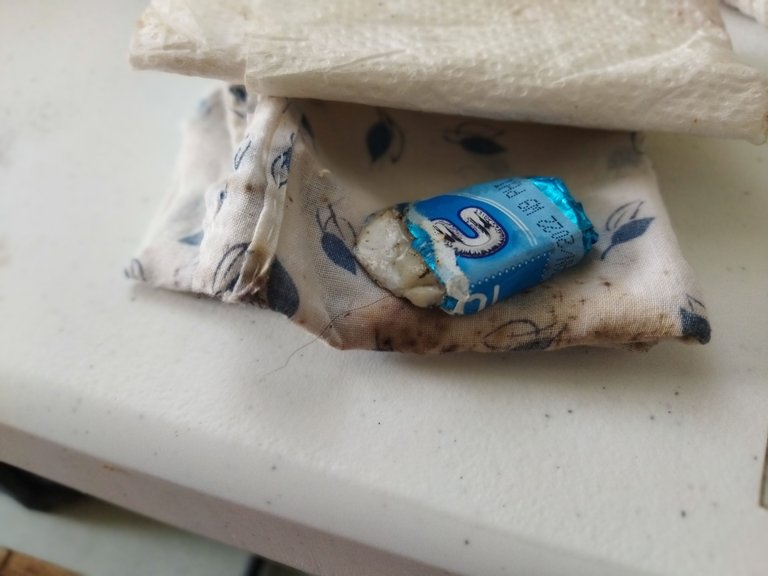 Oh my! Thanks for this contest or else I won't be able to find out that I forgot there's still some left of my mint candy inside :(...There were ants swarming already and hanky and tissue were already stained as well as the base of my bag! It's good that I hanged it on the door knob or else Mr. Rat would have gnawed on it as well!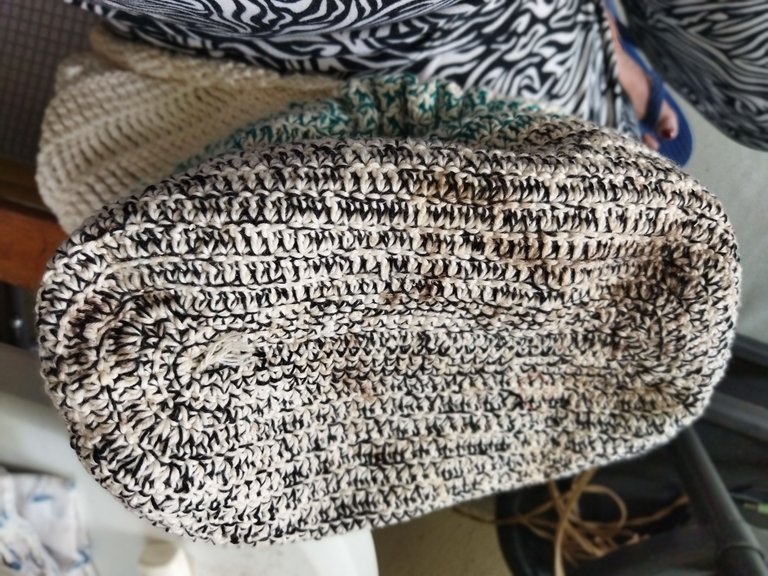 I washed the base immediately and applied a stain remover. It's now hanging out there. Lol!
It is always relevant for us to bring all these stuffs wherever we go.
Thank you for dropping by my page and thanks to @brittandjosie for this awesome community!

---
---