Let's Make Fruits and Veggies Salad!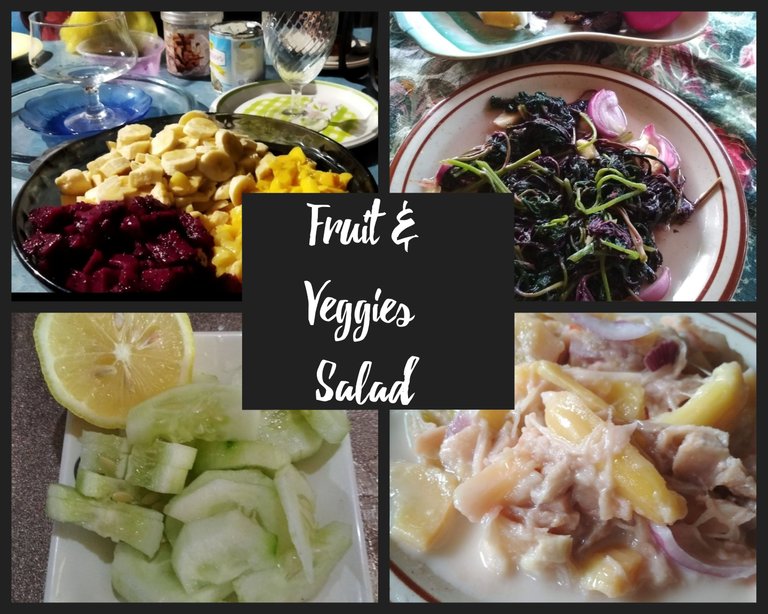 Hello everyone!This is my entry for Challenge #76,re: Let's make a Salad.
It's easy to make this kind of preparation especially if you already have them right in your backyard! Here are the different kinds of salad I have made myself, all of which came from our backyard and just enough for our consumption.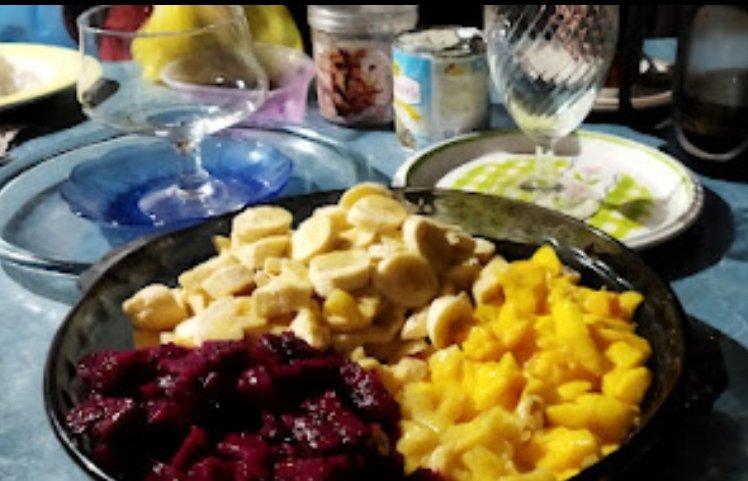 Fruit Salad
I prepared these yummy fruit salad out of Dragon Fruits, bananas and jackfruit. Simply slice them into cubes and get ready with your cups. Each could pick some then add a portion of condensed milk with crushed ice or ice cubes and presto! You already have a fruit salad! Adding more ingredients such as sweetened red beans, pineapple, nata de coco, apple tidbits, ube and gelatin will of course make a special Halo-halo!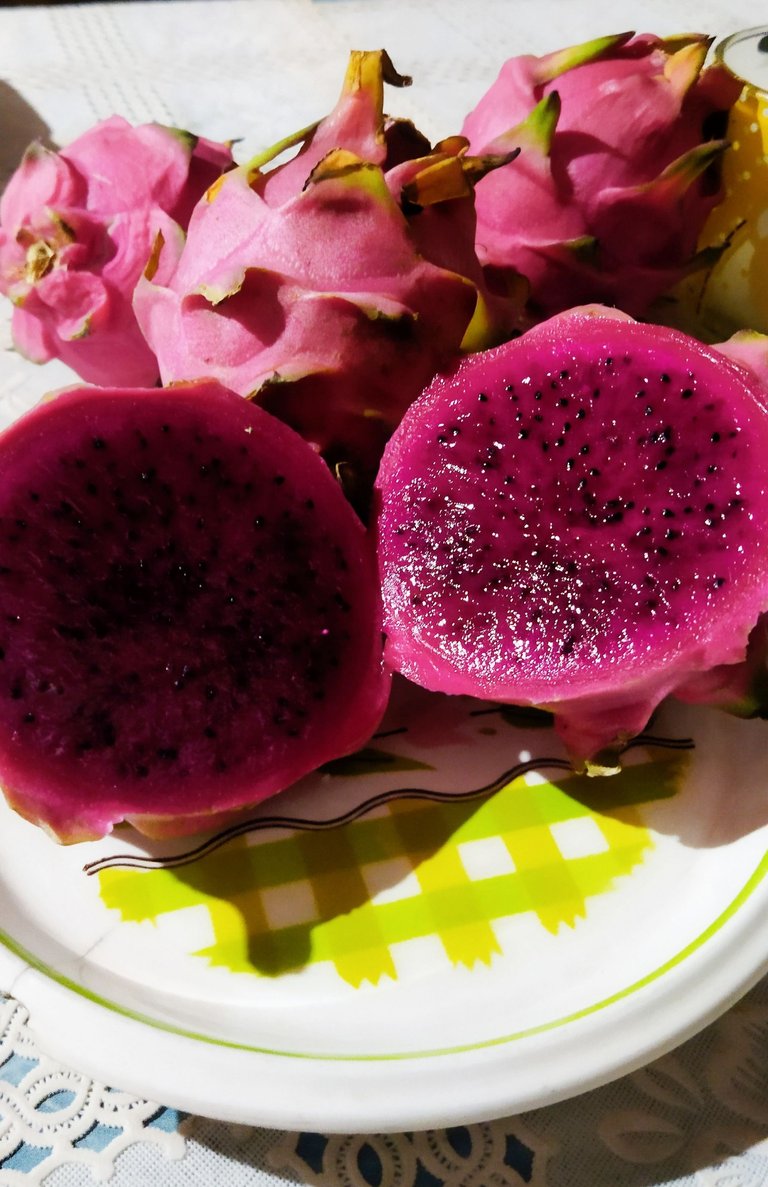 Dragon Fruit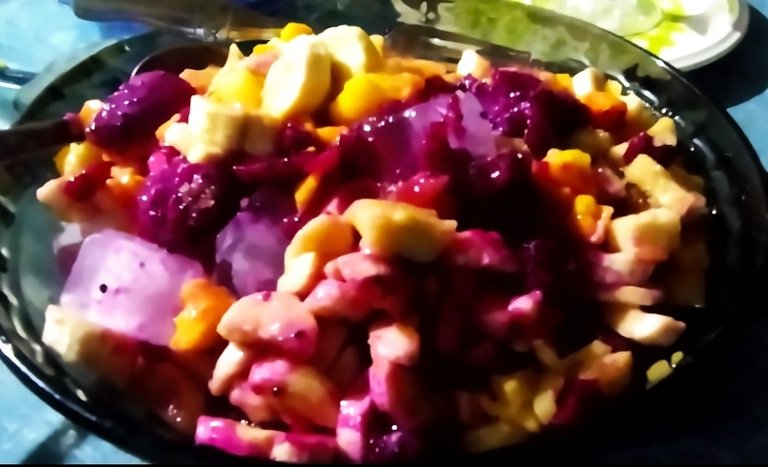 Dragon fruit is widely known for its health benefits. You enjoy every bite while thinking it has given you some energy in your central system.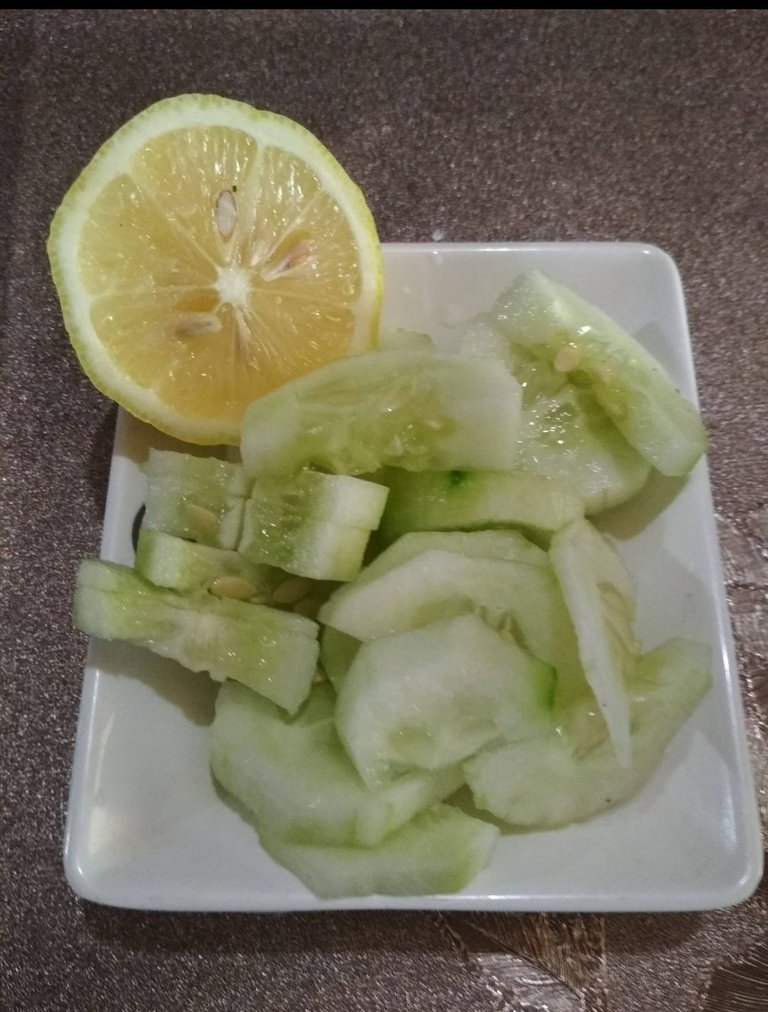 Cucumber Salad
Simply make thin slices, add a pinch of salt and squeeze a bit of lemon. Refrigerate for at least 5 minutes to make it crispy!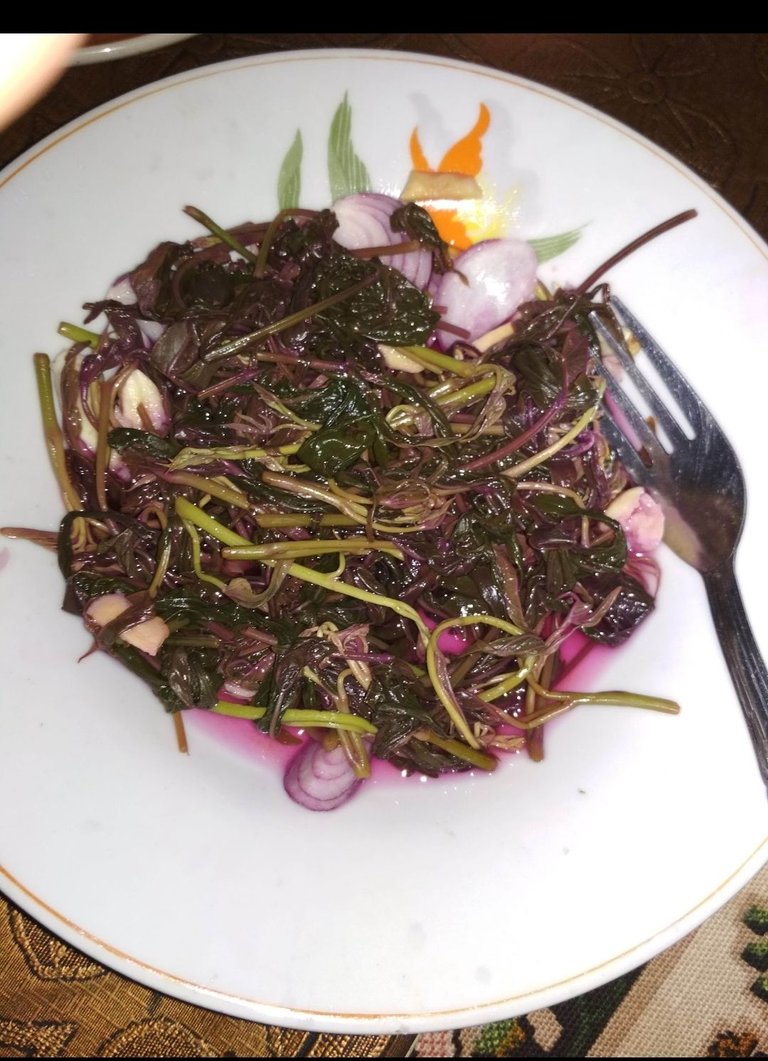 Sweet Potato (camote) Tops Salad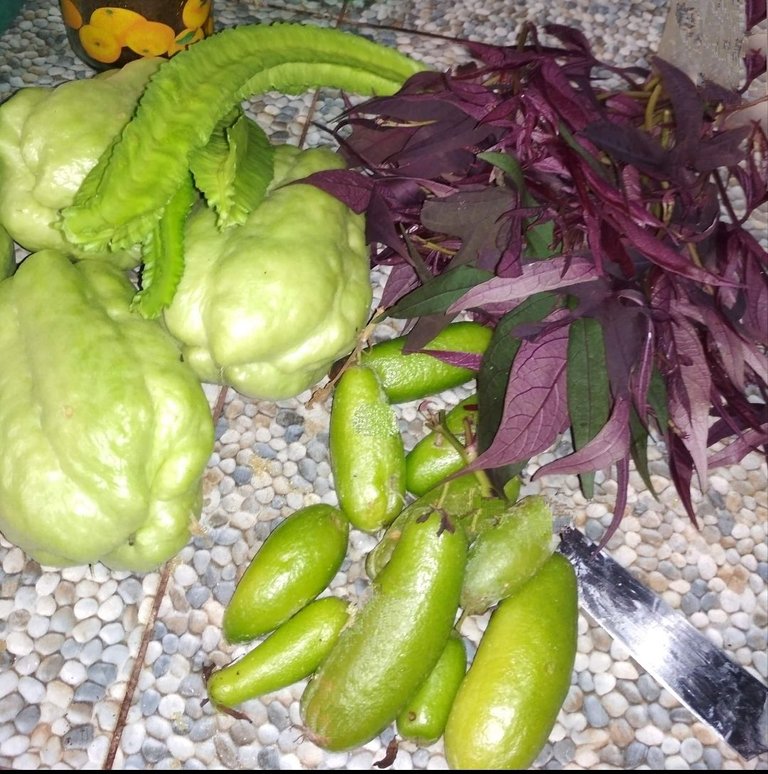 I got the ingredients from my backyard too. You only need to blanch the tops and add a bit of onions and tomatoes then add a pinch of salt plus a little amount of vinegar. Camote tops is said to increase your red blood cells thus it's a good alternative to prevent leukemia.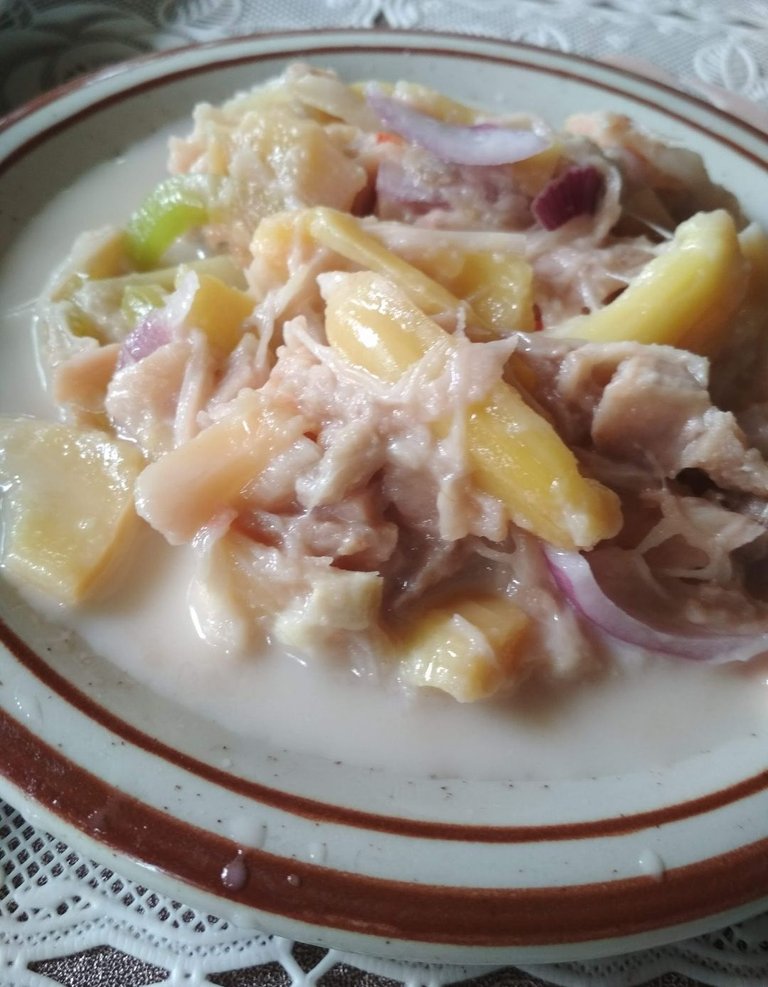 Jackfruit Ensalada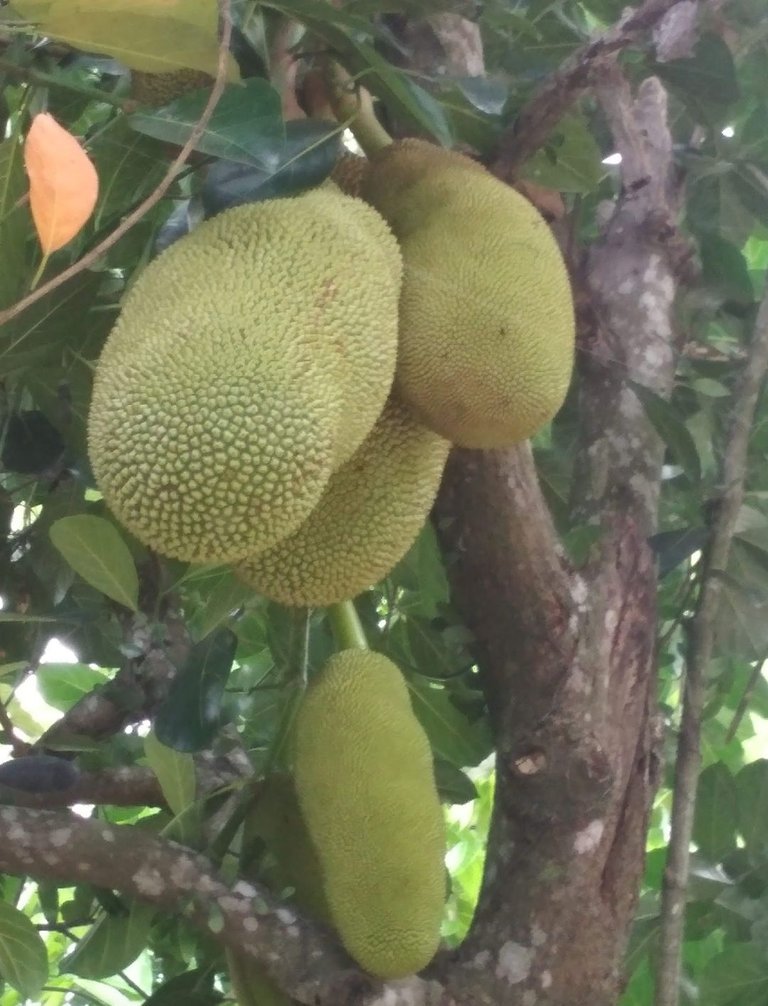 I choose the young jackfruit for my ensalada. It's more complicated compared to the ones aforementioned since you need to cook the pulps to make it tender and drain it.
•Young jackfruit, sliced
•Onions, bulb
•Spring onions
•Tomatoes
•Vinegar
•Pure Coconut milk
•Salt &, Seasonings to taste.
•Refrigerate to keep it fresh
•Consume within 3 days.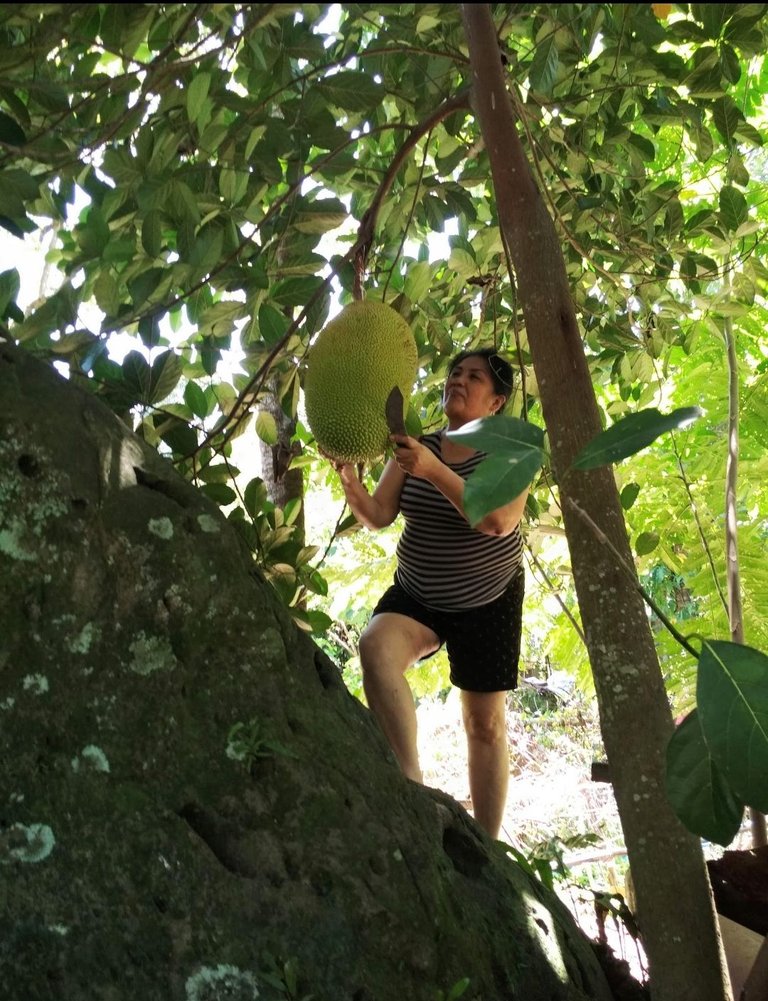 I choose the ripe ones for my fruit salad. The rest will be made into sweetened jackfruit.
This is my entry to AseanHive Community Challenge#76. Thanks to the admin @justinParke for initiating this challenge.
Thank you!

---
---