HIVE MENTORSHIP AS OCD ON-BOARDING LEADER & UPDATES ON MY ON-BOARDED MEMBERS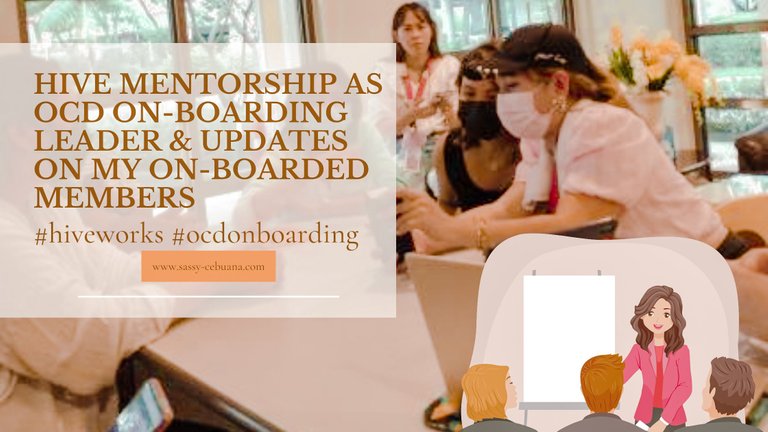 It's been five (5) months already since I joined hive together with my sister
@jongcl
and I've invited a lot of people on board including my siblings and friends after some few weeks blogging in the platform. I recently had a meet up with my new on-boarded members as I've discussed to them some important things about hive along with my fellow
@ocd
onboarding leaders
@explorewithsasha
and
@jongcl
. These are the things we tackled.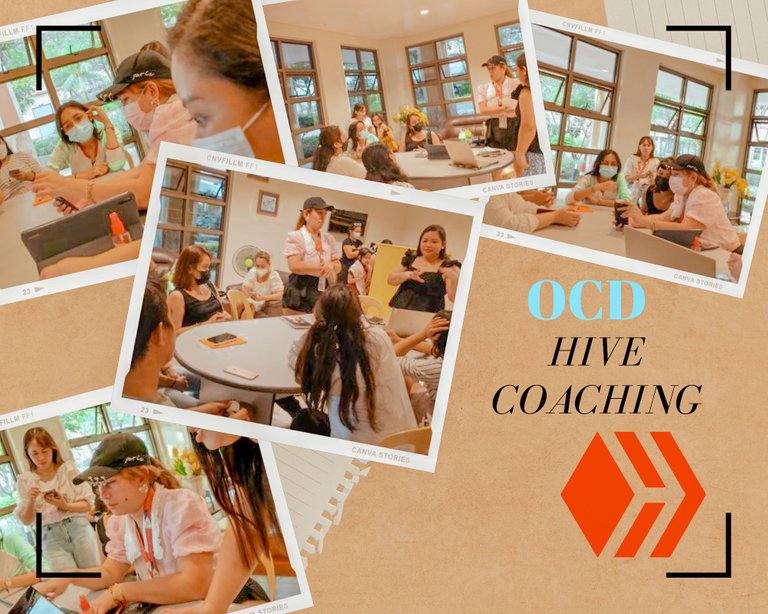 I. The importance of the keys 🔑 and how to keep it safe.
II. How plagiarism is a big NO in the platform and in order to avoid it, we are now running a plagiarism check on every blogs before submitting their links for curation.
III. The Importance of engagement! I understand though that some might not be able to do it all the time since we all have a full time work but whenever we have some spare time to post some blogs I also hope that they'll spare some time up voting, commenting or even re blogging some of the blog post in the platform.
IV. Sharing their blogs to their social media platforms in order to get more visibility and spread hive across every platform.
V. Basic Blog Formatting
VI. How to make their Blog Photos look appealing
VII. The difference between the (HBD)Hive backed dollars (HP) Hive Power
VIII. Conversion of HBD to Hive Token and how to claim their tokens at hive engine wallet.
IX. About Hive Witnesses and how to cast their votes
X. Delegation of Hive Power
XI. Which communities to subscribe according to their content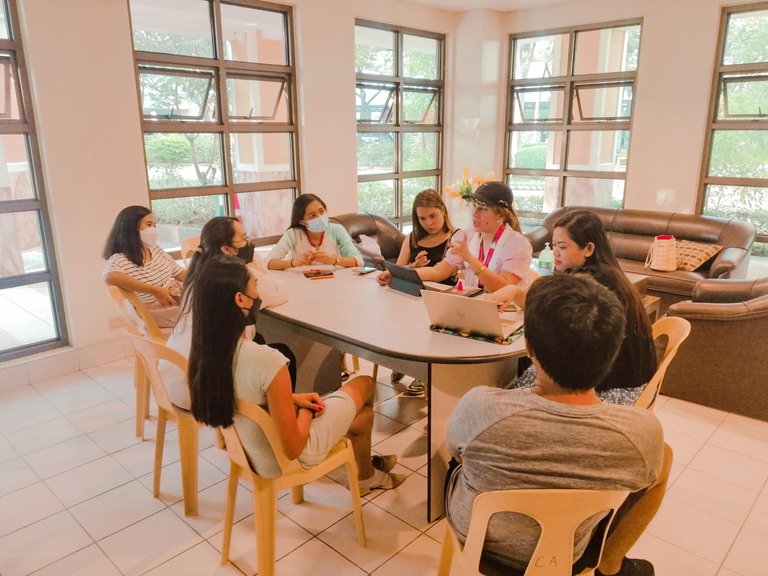 So far, those were the things we've tackled during our mini hive meet up last first week of November, I know there are still a lot to tackle but I don't want to feed so many informations in one sitting. I, along with my on-boarded members, @morenatravels @gwenfinity and @itskach together with Sasha's on-boarded members @jeennicious @queenmeiko22 @cheerupwithjl . @asasiklause was also present during the discussion and also shared how he first started blogging on hive. My sister @jongcl 's new on-boarded member @chillyadventures together with my niece @kcwonders . So far my two (2) new on-boarded members @arnyray and @jezwanderer are also doing good after one on one discussions about hive, since they can only spare some time during weekdays.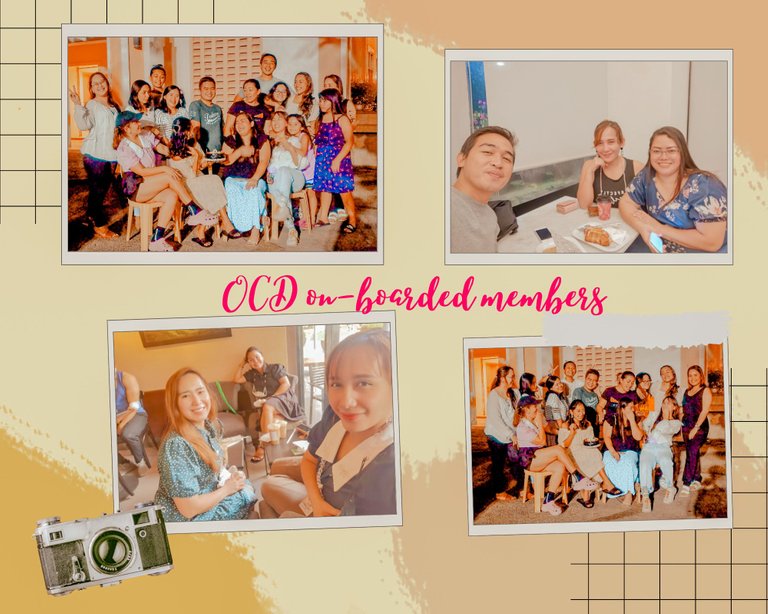 Not all I have on-boarded are doing good so far though, since I can't really control everyone and the only thing I can do is to teach them what I've learned in Hive. I think there are three (3) of them who are inactive now, I am constantly messaging them though but I guess they're really busy. So far, I'm very happy about those whom I introduced to hive and are doing really well in the platform. I am waiting for the two (2) upcoming Hivers that are yet to be on-boarded and we are still on the process of making them understand how hive works. Also, one of the requirements that we come up is to let them submit an intro post first before we decide to give them the VIP link. We need people who are dedicated enough to spare some time on making their content and to learn hive with all their heart. There is so much that Hive can give and there is so much we can do in Hive. I believe Hive is the best platform for all content creators. And I'm hoping I can have as many content creators on-board.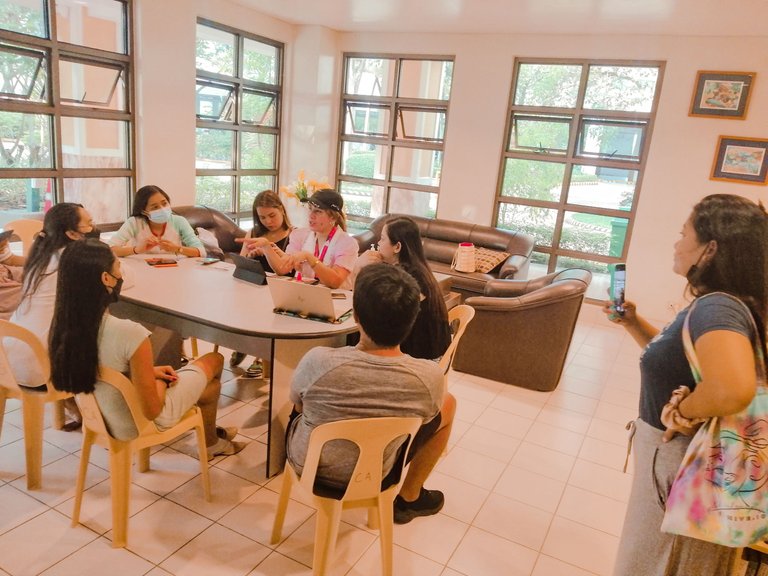 Before I'm going to end this post, I'd like to congratulate my new on-boarded members @jezwanderer and @arnyray for creating valuable contents, good job guys! Also to @itskach for always exerting efforts for all the meet ups you attended. Shoutout to my sisters as well @morenatravels @gwenfinity and my sister in law @krystalogue , aside from posting awesome content you also make sure to engage to other bloggers across the platform. Good job everyone! And also shout out to @purepinay , thank you for guiding me on becoming a great leader and a mentor. 🥰
To more blog contents and let's engage more often! Happy Monday!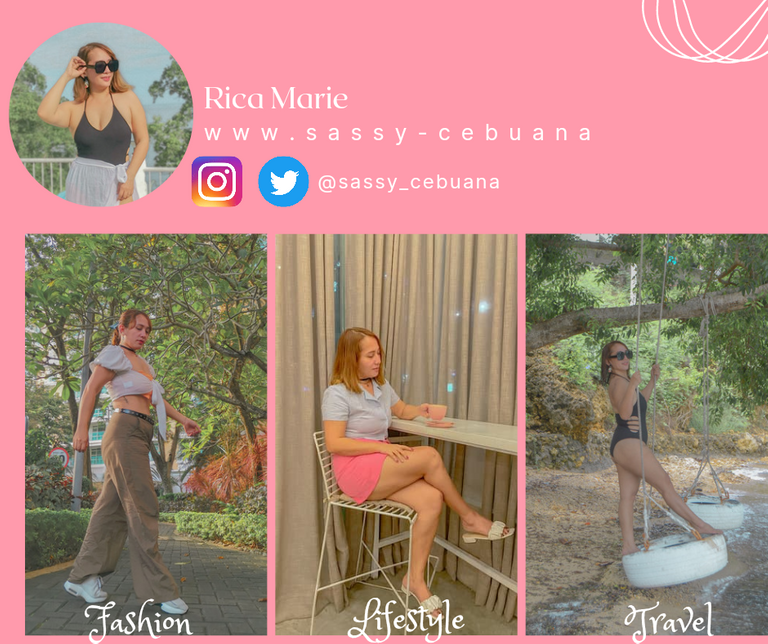 Sassy Cebuana blogs about her personal style, lifestyle, travels, and shares about her experience being a single mom and anything in between. She wanted to inspire others by documenting it here at this little corner in hive.
If you love her content, it will mean a lot if you upvote and leave a comment for this single momma. For blog collaboration or inquiries, feel free to contact her on her social media channels or email her @ [email protected]


INSTAGRAM | TWITTER | FACEBOOK



---
---