LA TACO TRUCK & LET'S ROLL SUSHI BAKE BY CHEF KRISTEL | WHY I WANT TO DINE-IN AT SUGBO MERCADO AGAIN!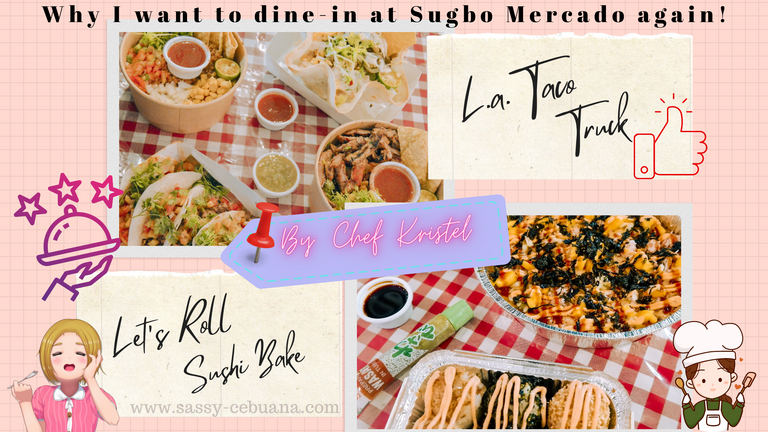 Let me bring you to Mexico and Japan at the same time. Yes! It's quite possible. I mean, if you're craving for Mexican and Japanese food at the same time, then this post is for you. For this particular cuisine, the mexican one, the only one I've tried so far is the ever famous home-made tacos! My sister
@gwenfinity
used to make one at home but then I have tried Chef Kristel's specialties! I never thought that there's more to taco's than what I seem to know. I was introduced to several Mexican food in one sitting, do you want to know what are those? Then read on.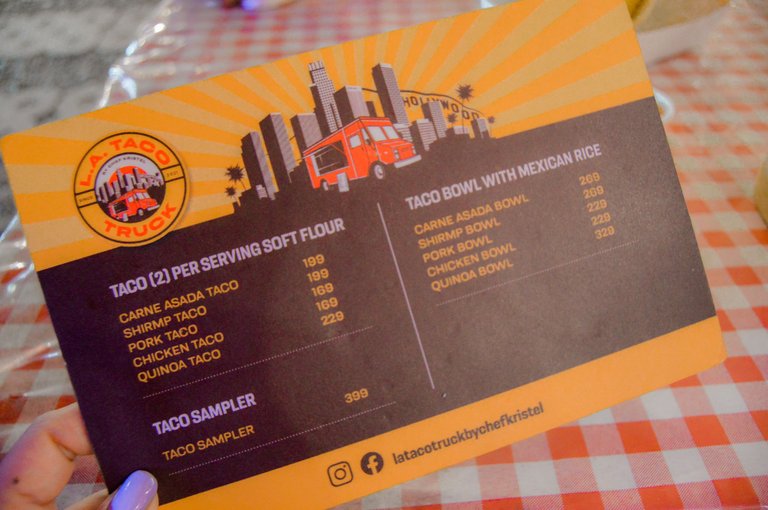 I was introduced to taco bowl, a serving with Mexican rice and your preffered topping. You can choose between, carne asada (beef), pork, chicken, shrimp and quinoa. I never thought that you can actually enjoy eating rice with Mexican flavours.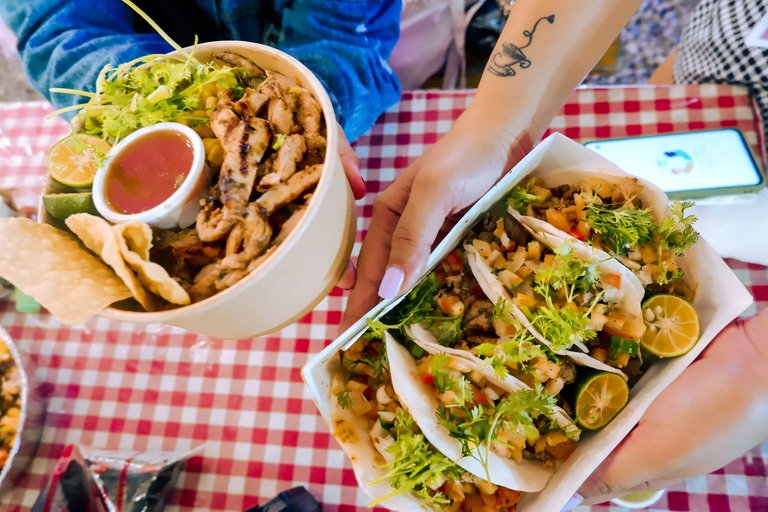 For the Chicken bowl, I love how tender the chicken was, plus the salsa roja (fresh ripe tomatoes) that you can find in every Mexican meal seems to go together with the rice, the chicken and the corn. And oh, you can also squeeze some lemon to bring out the delicious juice that tenderizes the meat even more. It has a mixture of soury, spicy and smoky flavours.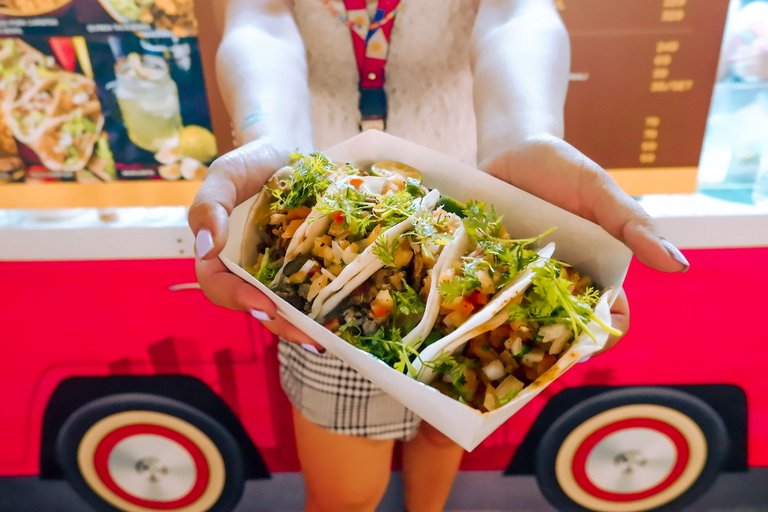 This one is what I highly recommends if you wanted to try the five different flavours that I mentioned above. It has carne asada (beef) , chicken, shrimp, quinoa and pork. Among the five flavours, my favorite one is the shrimp. You can really taste the shrimp inside, it's not just for commercial purposes, it's actually there. Well, you know what I mean! I never heard of a taco with a shrimp flavour, this one is new for me. The juiciness of the shrimp in every bite that goes really well with the spices, the onions, tomatoes, cucumber and the salsa. Wrap with the soft, warm-bitesize-tortilla. It's heaven in my mouth. I am literally drooling while typing. 🤤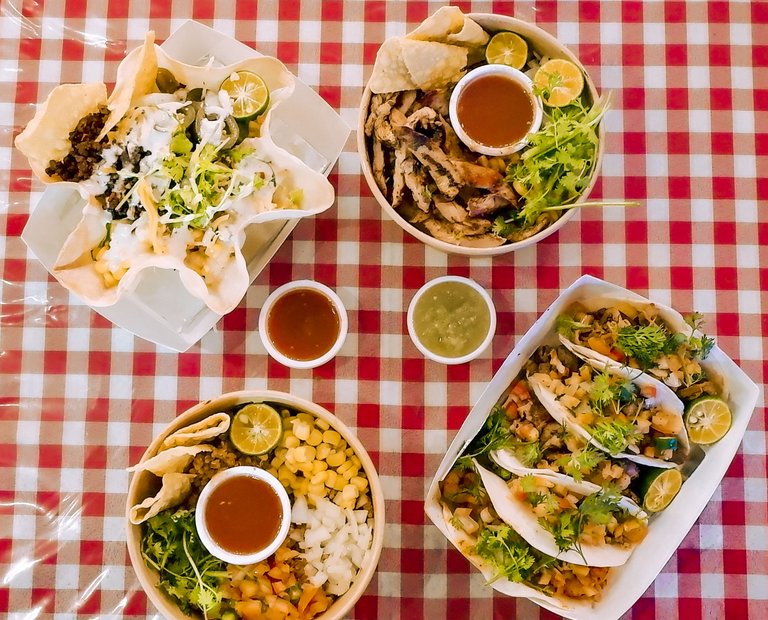 The one shaped like a star is a taco carne asada bowl. This one is rich and flavourful, with all the garnished spices and minced vegetables inside. It has a mixture of sweet, spicy and creamy flavour (mayonnaise dressing) that goes well with the seasoned carne asada. The baked taco shell was handmade by chef Kristel herself, it is the star for this particular meal.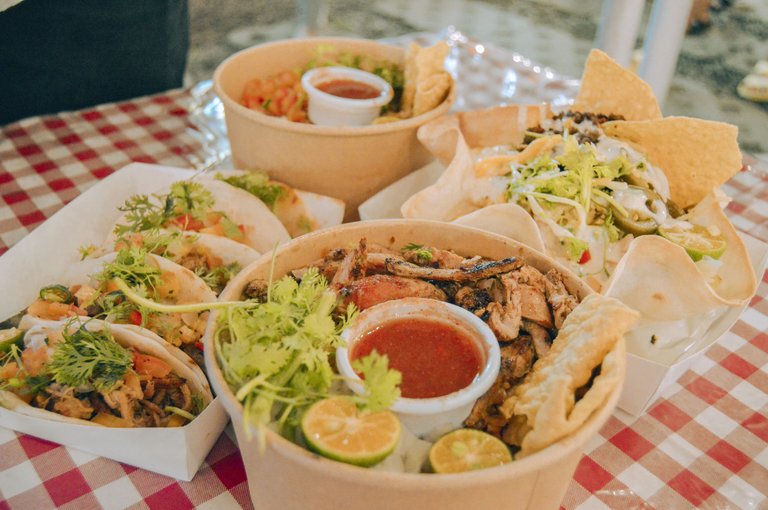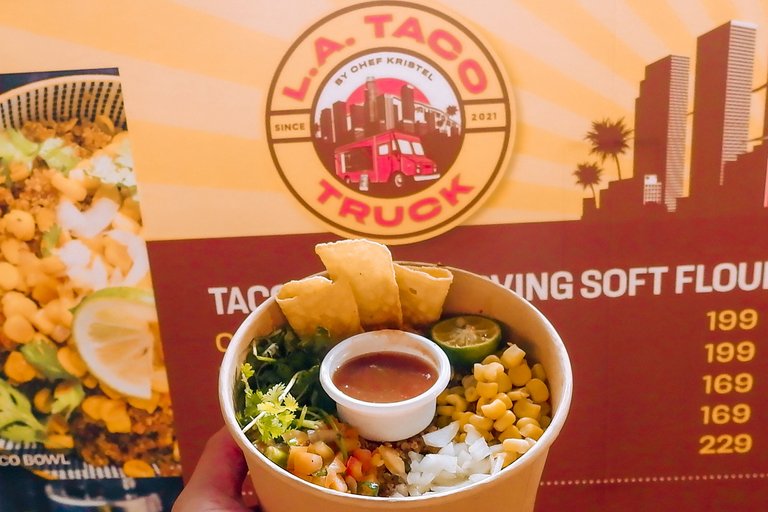 If you're a vegan like my friend @asasiklause then this one is perfect for you! Their quinoa taco bowl that will surely satisfy you with every bite. I love quinoa too, it can be a replacement for rice eater but a lot more healthier. You can read Klause judgement for it HERE. There's a lot more to try at L.A Taco Truck by Chef Kristel , you really need to check it out yourself.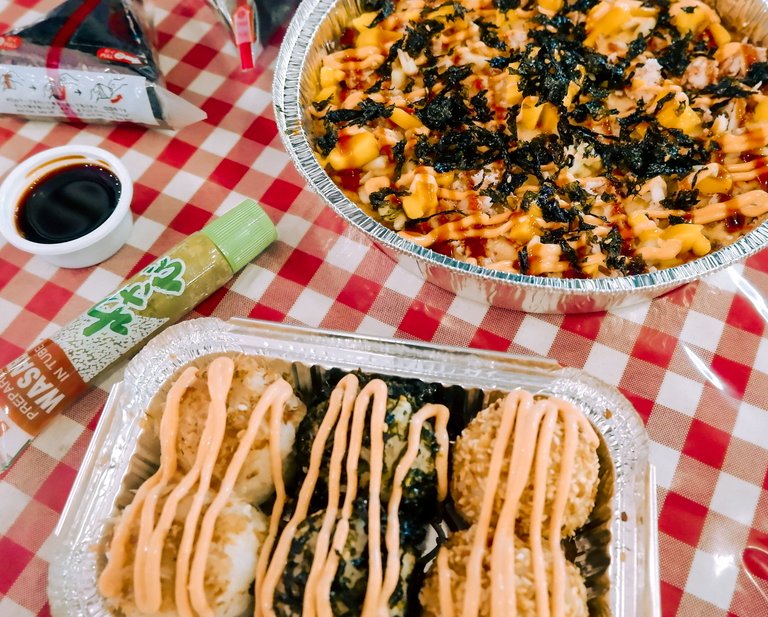 For the Japanese stall, let me introduce you to Let's Roll Sushi Bake . I'm sure a lot of you have tried baked sushi already or for those who haven't let me tell you why you need to try it at Chef Kristel's stall.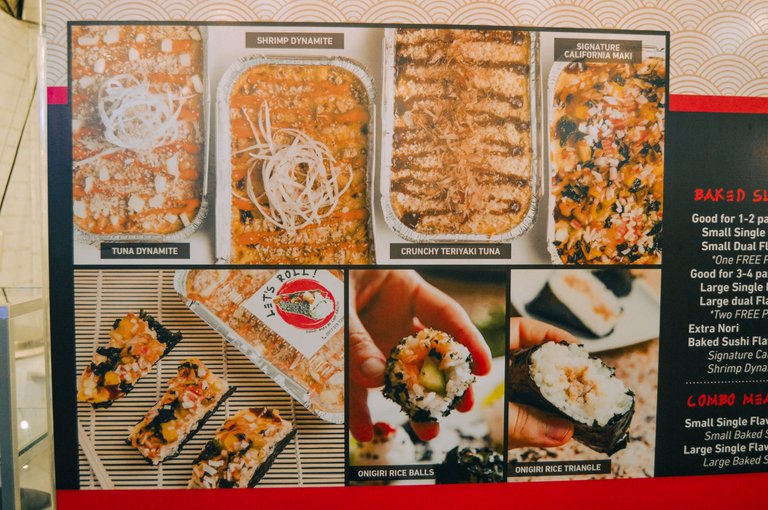 Among the baked sushi, their best selling is my favorite California Maki. I have tried the regular California Maki roll and it's been my favorite eversince. I never thought that it will taste even better when baked.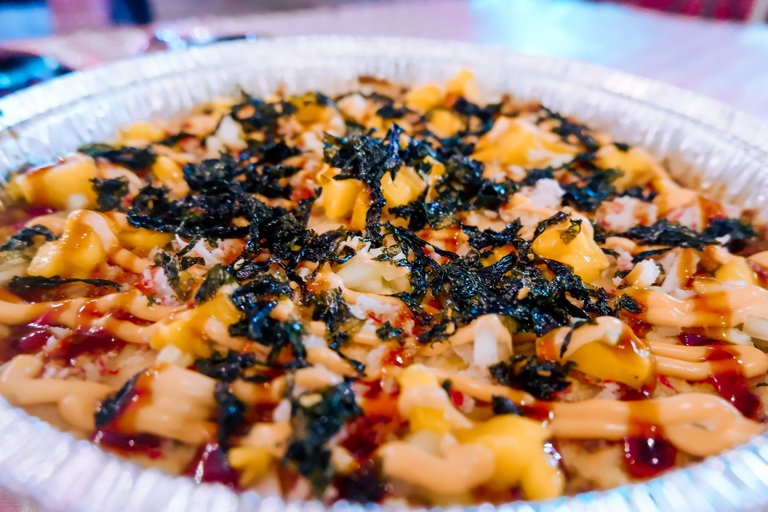 Take a look at that! The photo itself will tell you that it taste good. The sushi rice, mango, the kani (imitation crab), the seaweeds and the Japanese mayo on top looks really delicious.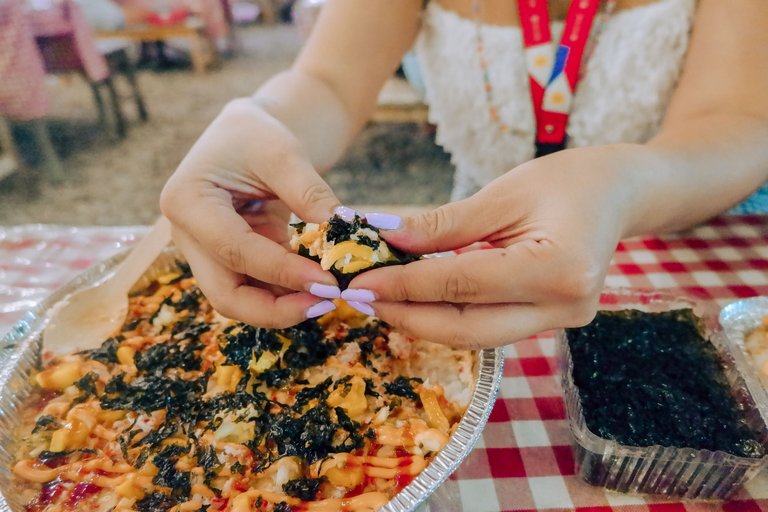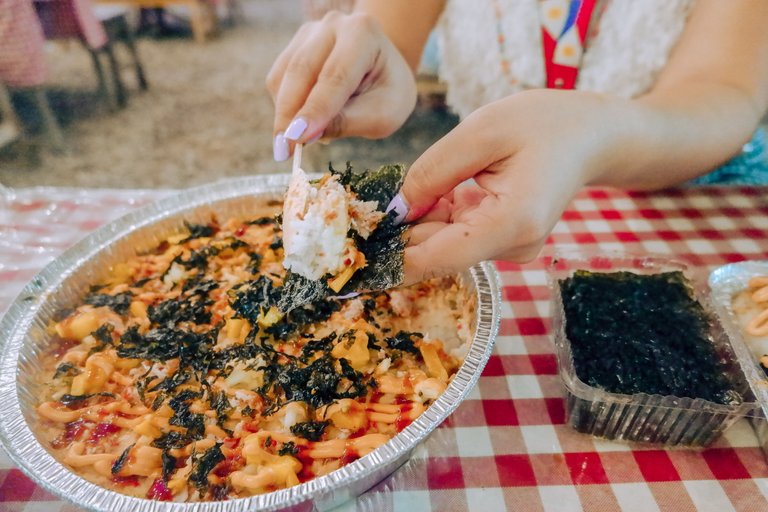 I scooped a little, put it on the nori sheet and wrap it then put it inside my mouth. It was so good that I really savour the soft and creamy texture that seems to melt as I was slowly chewing it. It goes really well with the salty flavour that the nori brings. The mixture of the sweetness of the mango and the Japanese mayo when wrap into the nori seaweed sheet blends perfectly well. How can I better describe it? It's really delicious that it makes me really happy while eating and I was so excited to make one again after savouring it. You can also choose other flavours like the tuna dynamite, shrimp dynamite or the chunky teriyaki tuna.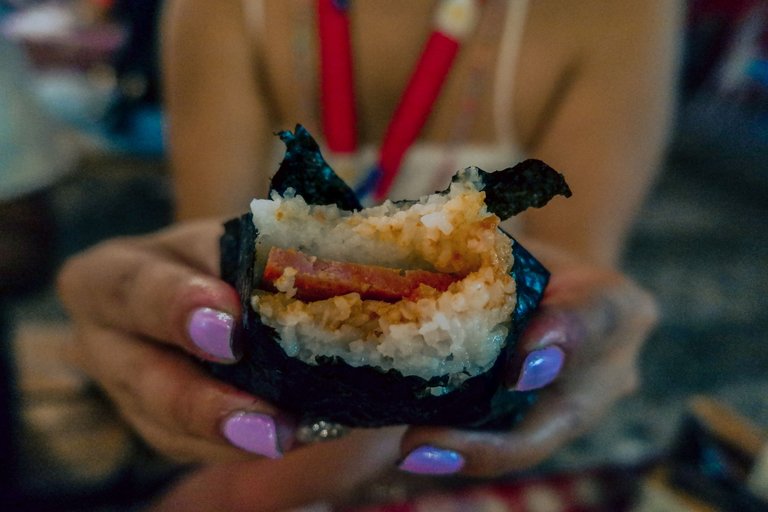 Aside from the baked sushi they also have onigiri rice balls and rice triangle, in Korean it's called triangle kimbap. This was the first time that I've tried an onigiri rice triangle. This is actually a perfect meal if you're in a hurry since you can eat it while on the go. The one I tried was with the spicy spam inside. If you're a spicy person then this one is perfect for you!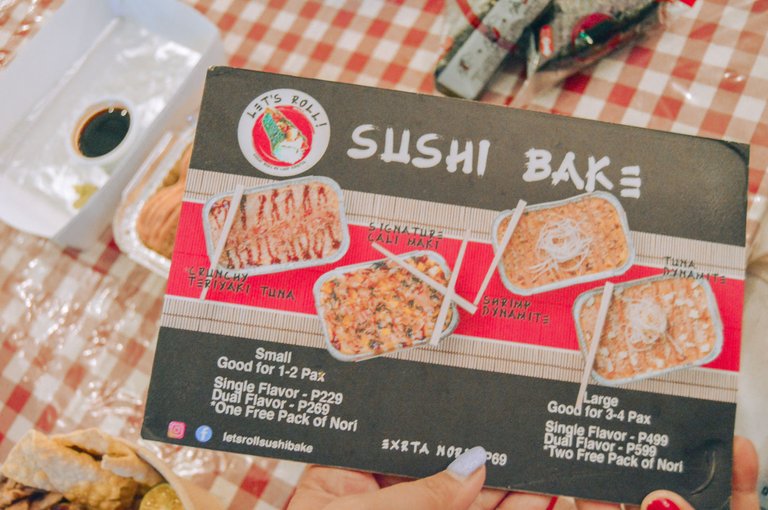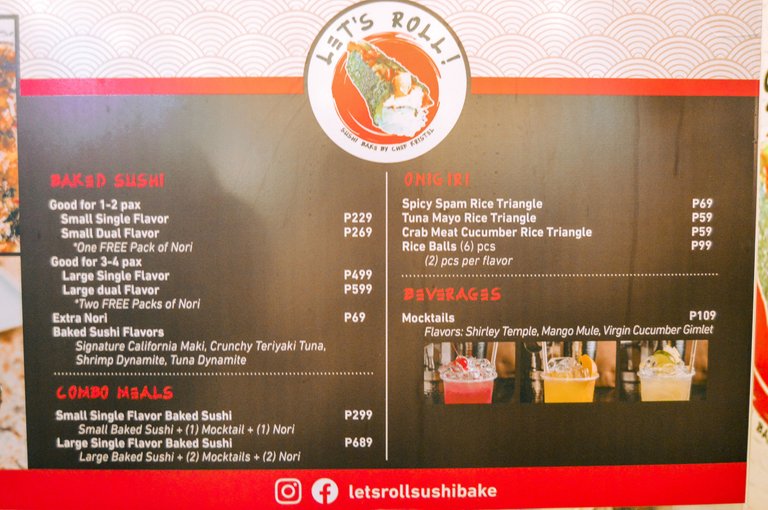 For the rice balls, I love the tuna mayo. This reminds me of my daughter since she loves eating homemade rice balls made by yours truly. The good thing about rice balls is that it can be eaten in one bite and there's no hassle using spoon, I can easily use chopsticks on it. And oh, I love the mayo dressing on top, plus I can dip it to the sauce with a little bit of wasabi just to give it a little spice and flavour. It was really good! That was definitely a cheat day for me since these carbo loading meal is so good to say pass. I can say that every meal is made with love! 🥰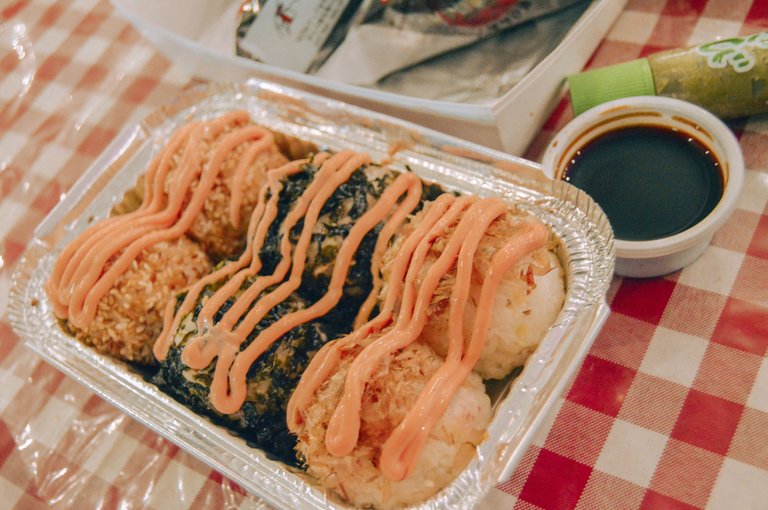 I'll definitely go back at Sugbo Mercado to experience Mexican and Japanese cuisine again. I'd love to try their Onigiri Crab Meat Cucumber Rice Triangle next time. Oh, I can also order some on our Christmas party since they also deliver. Both L.A. Taco Truck and Let's Roll Sushi Bake can be found at Food Panda, Grab and Leb Delivery. They have recently opened at North Reclamation Area, Mandaue City Cebu aside from the stalls in Sugbo Mercado I.T. Park.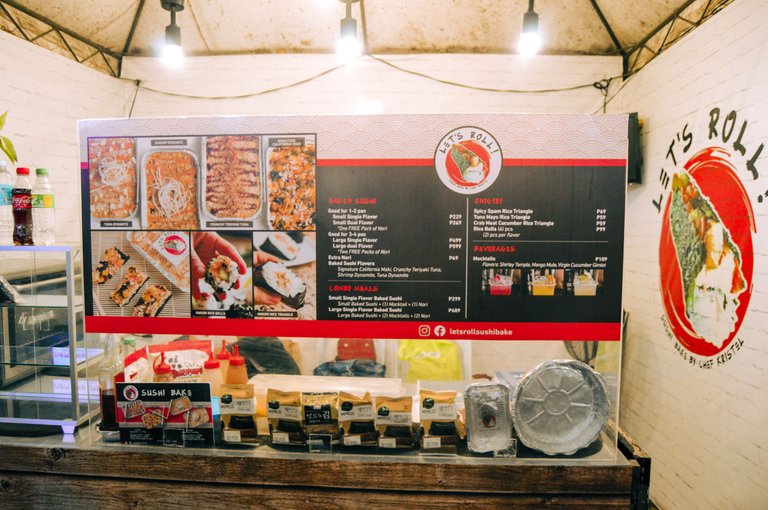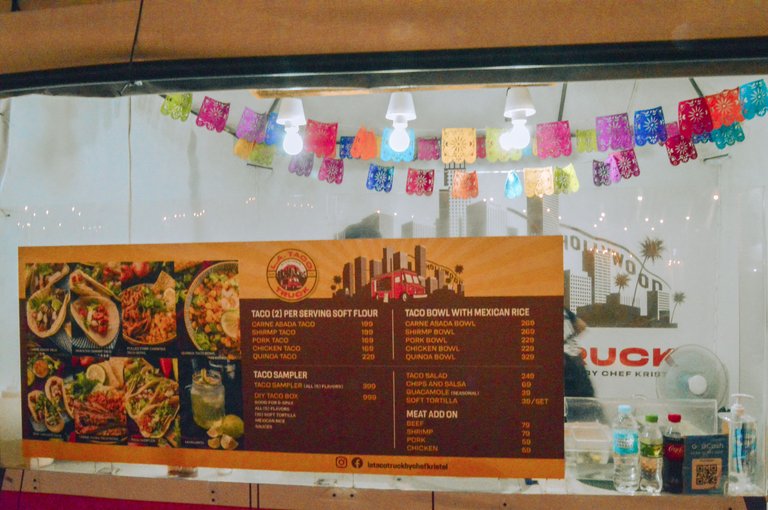 For more details and information you can follow them on their social media handles.
Let's Roll IG | L.A Taco Truck IG | Let's Roll FB | L.A Taco Truck FB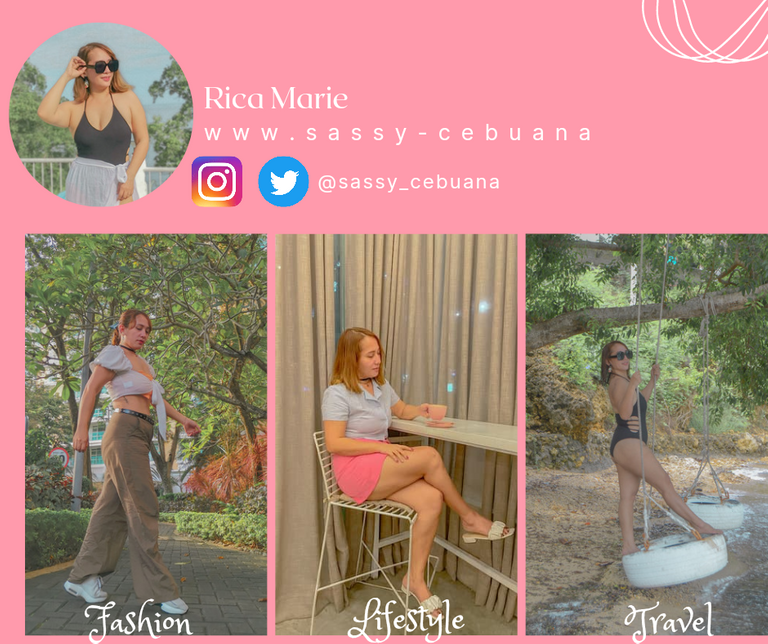 Sassy Cebuana blogs about her personal style, lifestyle, travels, and shares about her experience being a single mom and anything in between. She wanted to inspire others by documenting it here at this little corner in hive.
If you love her content, it will mean a lot if you upvote and leave a comment for this single momma. For blog collaboration or inquiries, feel free to contact her on her social media channels or email her @ [email protected]


INSTAGRAM | TWITTER | FACEBOOK



---
---