THE MAGICAL SUNSET THAT CAPTURED MY HEART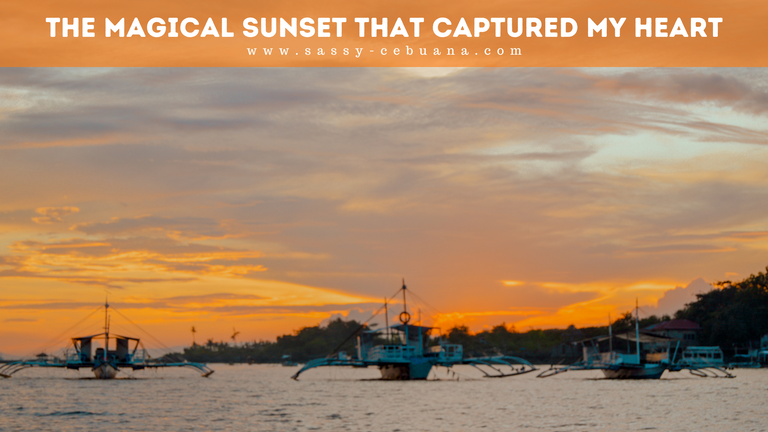 It seems like the time stops as I watched the sunset yesterday. When you're just right there, sitting in the corner of the yacht and just appreciating the beauty and serenity that the ocean and the sunset provides.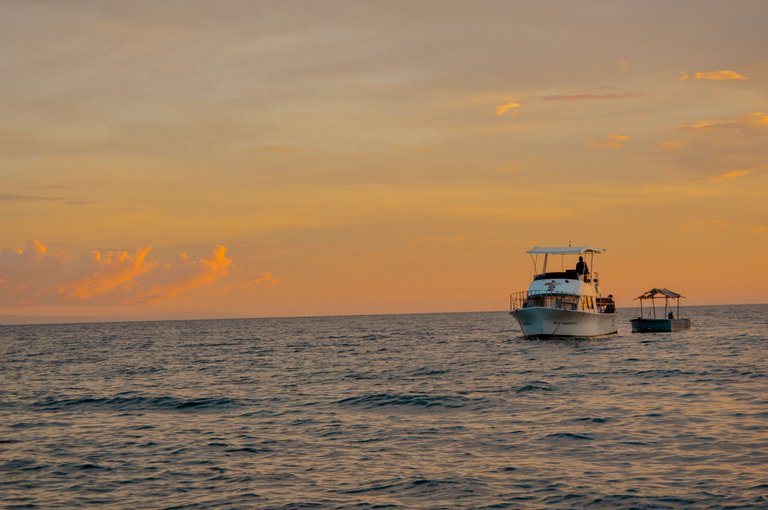 Where all you can utter is wow. I can't help myself but to get my camera and take some photos to share the view here on my blog. I felt dizzy already with our pre-nup activity (which I will be blogging about soon) , but it's all worth it. This sunset made me forget my headache yesterday. That's why I wanted to show and drop these images of my favorite scenery here on the blog.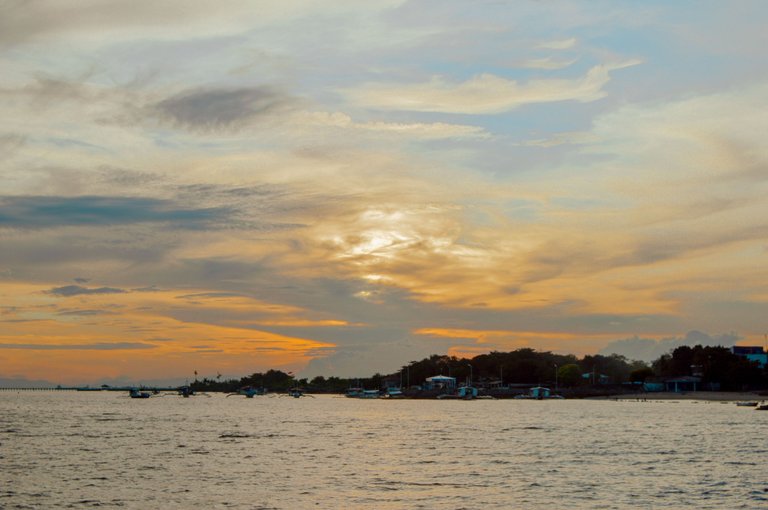 While I was watching the sunset yesterday, I can't help myself but to reminisce some good old memories and look forward for a beautiful tomorrow.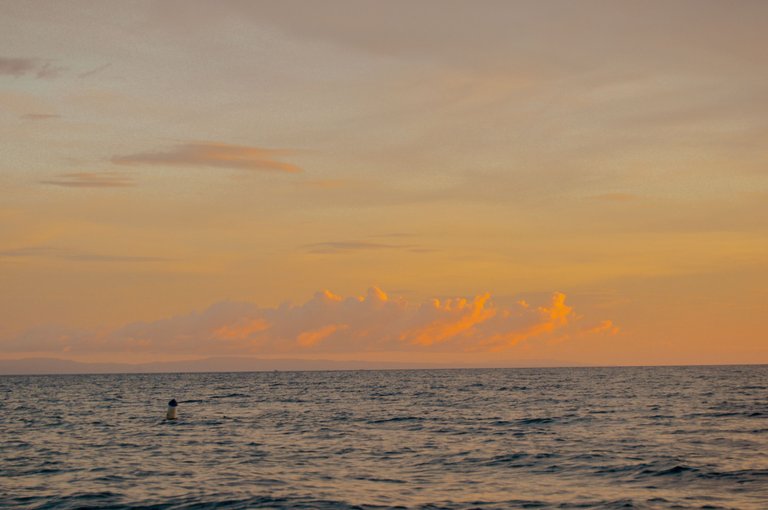 When I can't help but to feel emotional on how the beautiful scenery totally captured my heart. When all I want that time is to watch it until the sky turns dark. That's how magical sunsets are for me. I mean, who wouldn't love this kind of scenery right?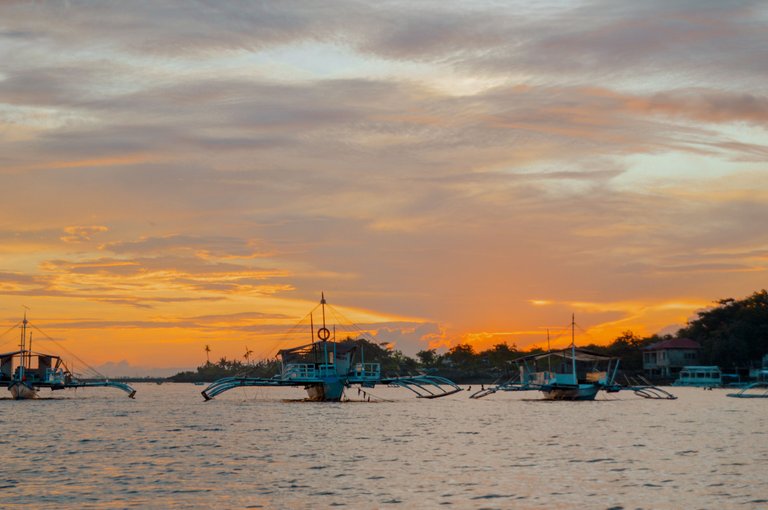 These boats even made the image looks picturesque perfect! Look at how the sun basically colored the sky orange with the lovely cottony clouds that surrounds it. Now I'm dreaming of having a house uphill with a perfect view of the ocean and the sunset. How amazing is that?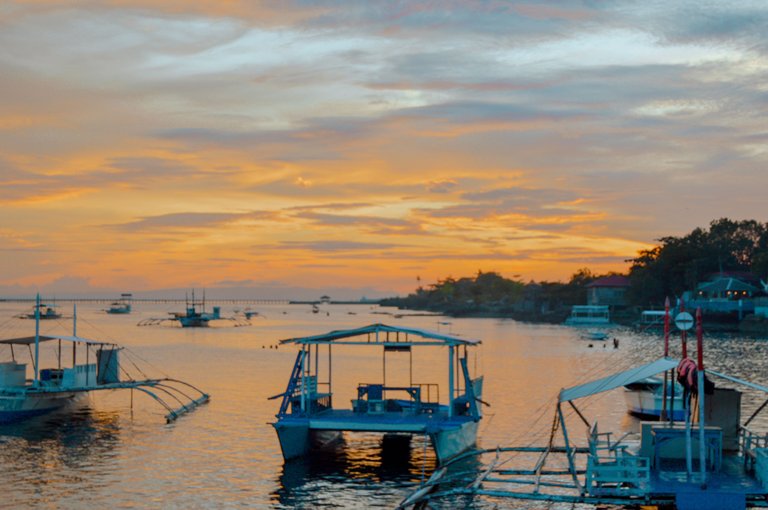 I never stops appreciating its beauty until we finally dock and bid farewell to the ocean and the beautiful horizon. Until next time.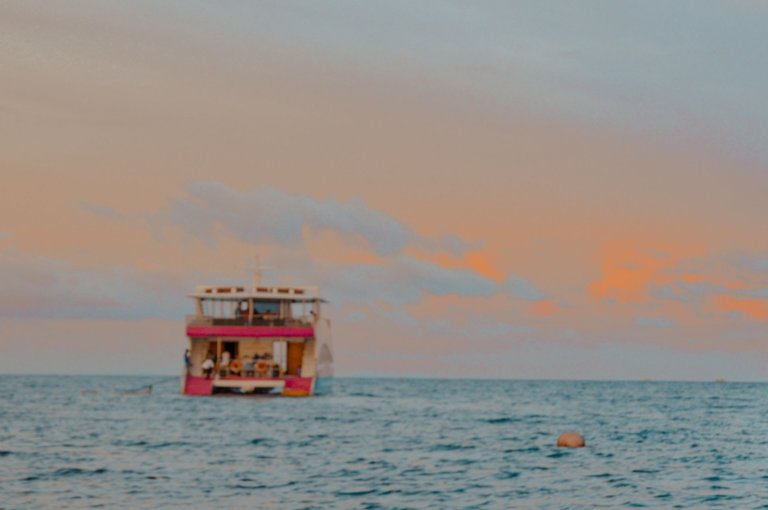 Do you feel the same way too? When you're watching sunsets does it warm your heart? Do you reminisce some good old but beautiful memories of your past or your childhood perhaps? Does it rekindle the feeling you have from a certain person? (Just asking🤣) or Do you dream to have a beautiful ending with the person you have in mind? Feel free to answer them in the comment section below. I hope you love the sunset shots I managed to take as much as I love taking them for you. That's it for now! Adios Hivers! 😘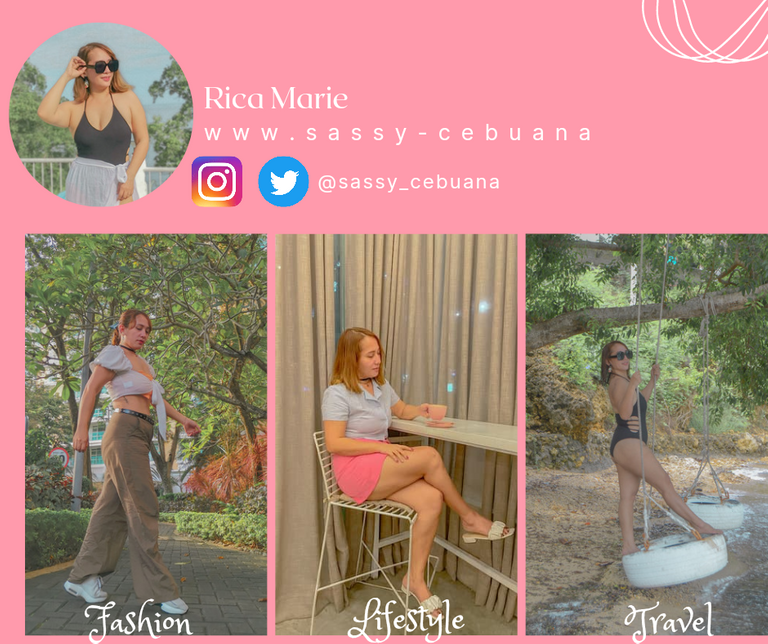 Sassy Cebuana blogs about her personal style, lifestyle, travels, and shares about her experience being a single mom and anything in between. She wanted to inspire others by documenting it here at this little corner in hive.
If you love her content, it will mean a lot if you upvote and leave a comment for this single momma. For blog collaboration or inquiries, feel free to contact her on her social media channels or email her @ [email protected]


INSTAGRAM | TWITTER | FACEBOOK



---
---