[ESP/ENG] Saliendo de la zona de confort, competencia de crossfit🔥🤸‍♀️
---
@sawko miniatura de post competencia de crossfit (2022).
ESP
Que tal Hivers, hoy me complace compartir con ustedes un gran día en el cual representamos a nuestro equipo @chessbrotherspro en una competencia de entrenamiento funcional, siendo específicamente de crossfit, dejándonos todo en el campo y dando lo mejor de nosotros.
El evento fue llevado a cabo en la playa a afueras de la ciudad, una gran iniciativa para cambiar un poco el panorama y apreciar parte del paisaje marítimo. El nivel logístico estuvo a la altura cumpliendo con la expectativas de los atletas y espectadores que iban al evento debido a que los implementos a utilizar para la competencia eran de calidad (cajas, pesos, barras etc...) a parte designaron zonas con techos para que los atletas y los espectadores pudieran estar en la sombra y no ser afectados directamente por el sol. Sin lugar a duda los chicos de DELTA Training System hicieron una labor implacable en este aspecto.
Equipo Chess Brothers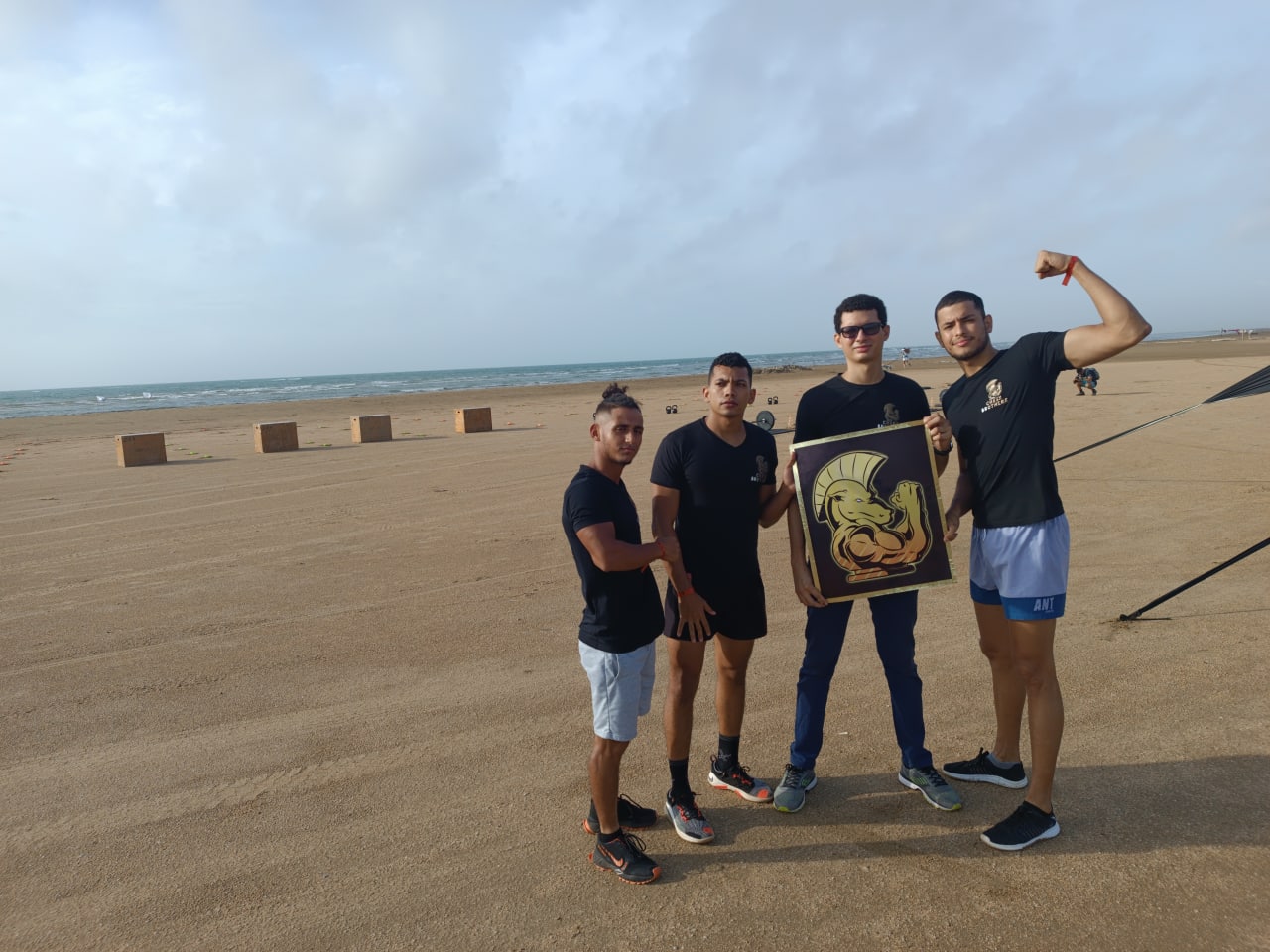 @chessbrotherspro competencia crossfit, (2022).
El evento contó con una gran participación de atletas del estado Falcón e incluso de otras partes del territorio nacional, la mayoría de centros de entrenamiento del estado estaban concentrados allá ese día. La dedicación, esfuerzo y nivel de los atletas es de destacar debido a que fue muy alto.
A pesar de que en el equipo de Chess Brothers no seamos practicantes de esta disciplina de entrenamiento, a nivel personal considero que hicimos un gran trabajo, esforzándonos al máximo para dejar momentos destacables. Lógicamente, hay muchos aspectos en los cuales podemos mejorar para seguir escalando posiciones y obtener mejores resultados, en especial a nivel de técnica en los ejercicios, ya que la mayoría de ejercicios los aprendimos en el congresillo técnico el cual fue 1 semana antes de la competencia 😅.
Sin embargo, para ser esta nuestra primera competencia las expectativas fueron superadas con creces puesto que hubo un miembro del equipo @chessbrotherspro que luchó hasta el último momento por la clasificación a la etapa final quedando a escasos puntos.
Asimismo, esta competencia nos sirvió mucho para crecer aún más cómo atletas, equipo y personas, obteniendo mucha experiencia en el proceso. De igual forma, disfrutamos mucho del evento e hicimos nuevas amistades, realmente que fue una maravilla haber asistido al llamado.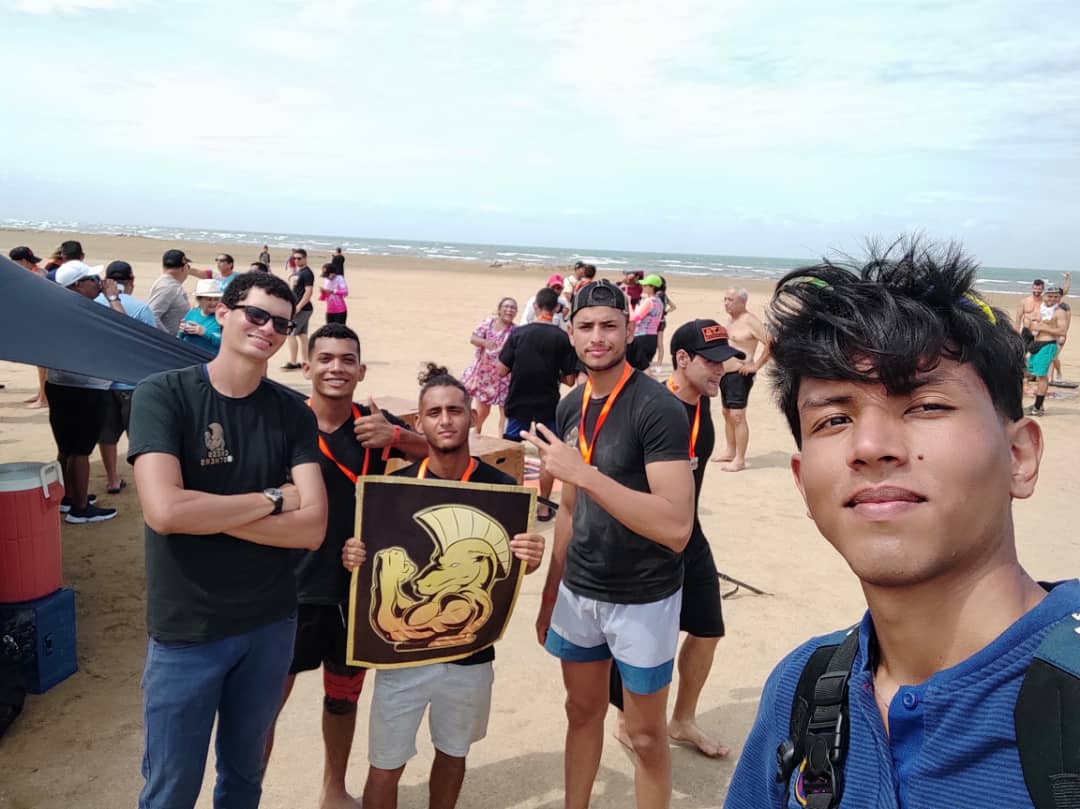 @sawko competencia de crossfit (2022).
Cómo índico en el titulo del post, es bueno que probemos estímulos diferentes de vez en cuando y no conformarnos con lo que ya sabemos y/o hacemos, estos nos permitirá aumentar aún más nuestro progreso en general. En definitiva, no nos queda de otra que seguir entrenando fuerte y poder asistir con mucha más preparación a estos eventos, que en los cuales sin dudarlo estaremos presentes nuevamente.
Camino a la competencia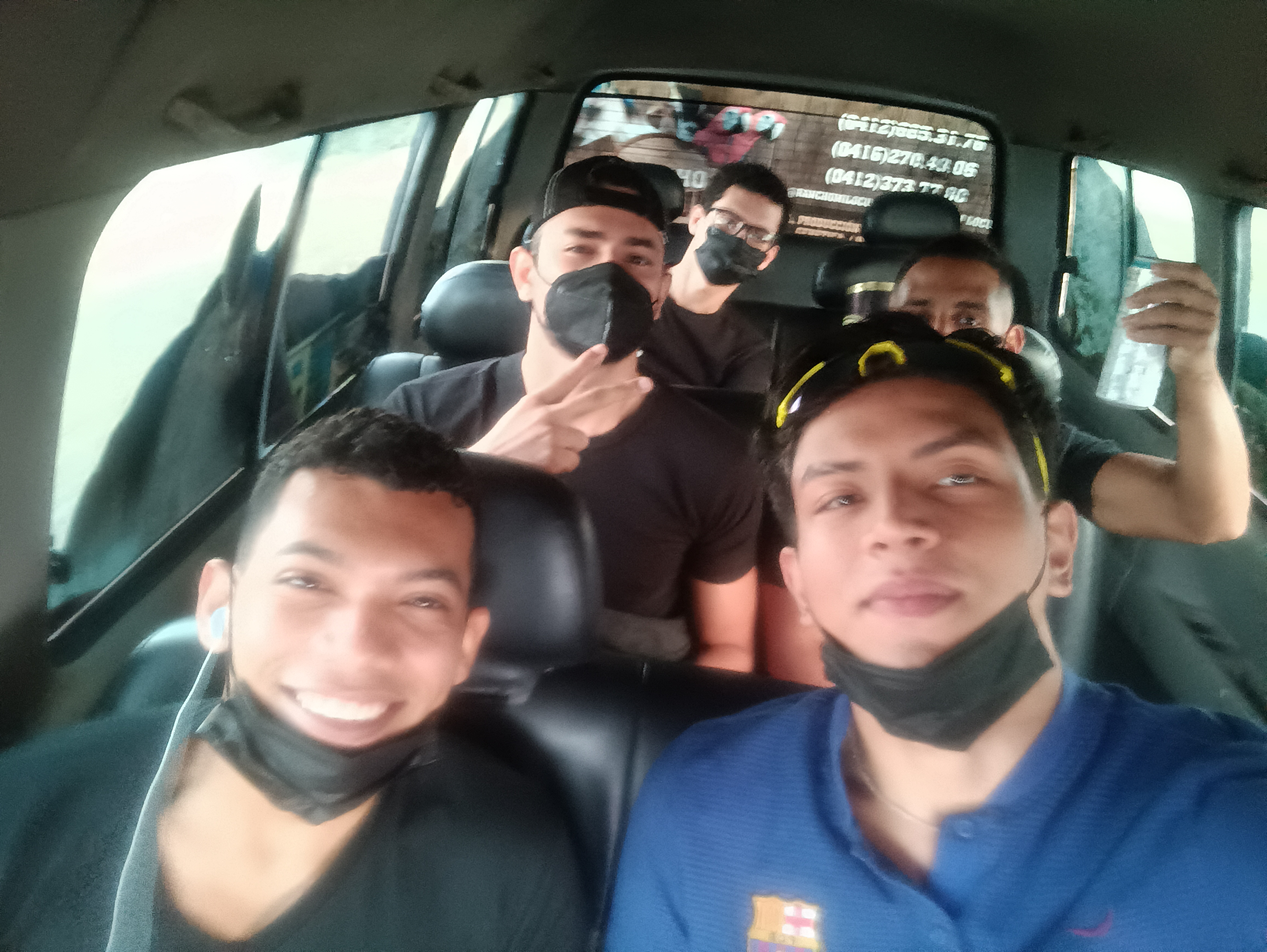 @sawko camino a la competencia de crossfit (2022).
Sitio del evento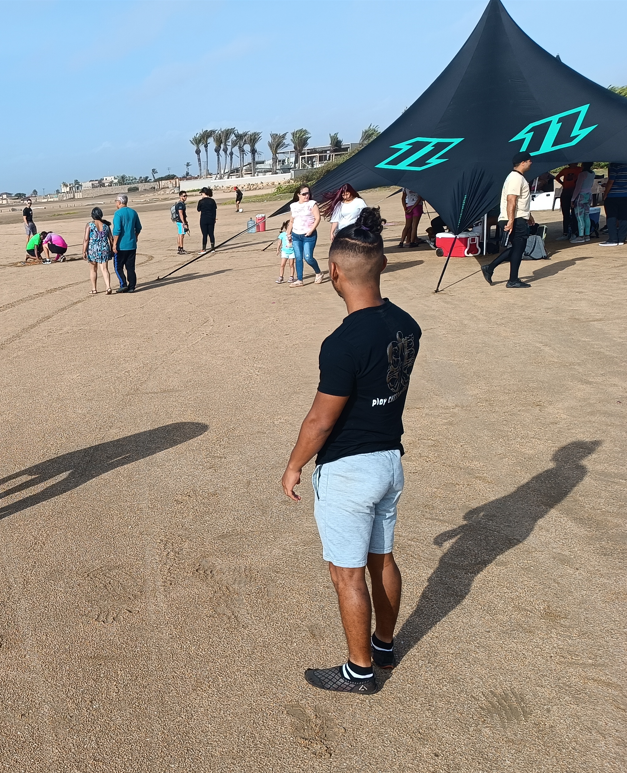 @sawko sitio del evento de crossfit (2022).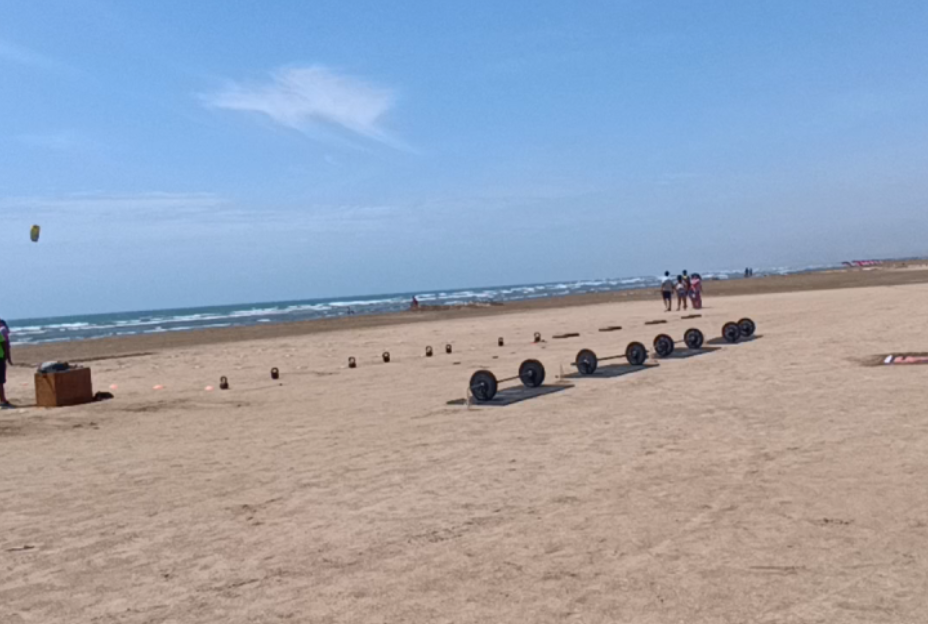 @sawko material deportivo de competencia de crossfit (2022).
Final femenina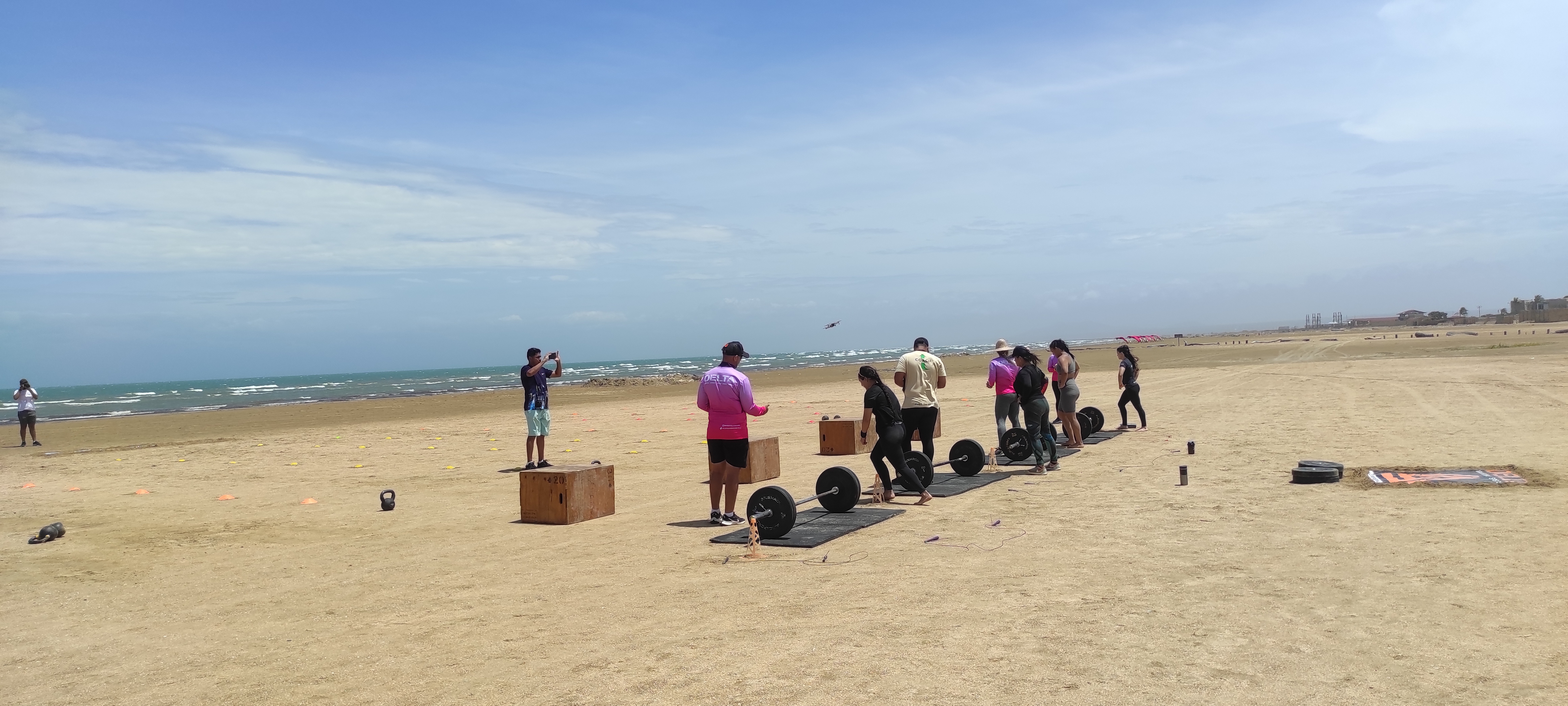 @sawko final femenina de competencia de crossfit (2022).
Equipo Chess Brothers con medallas de participación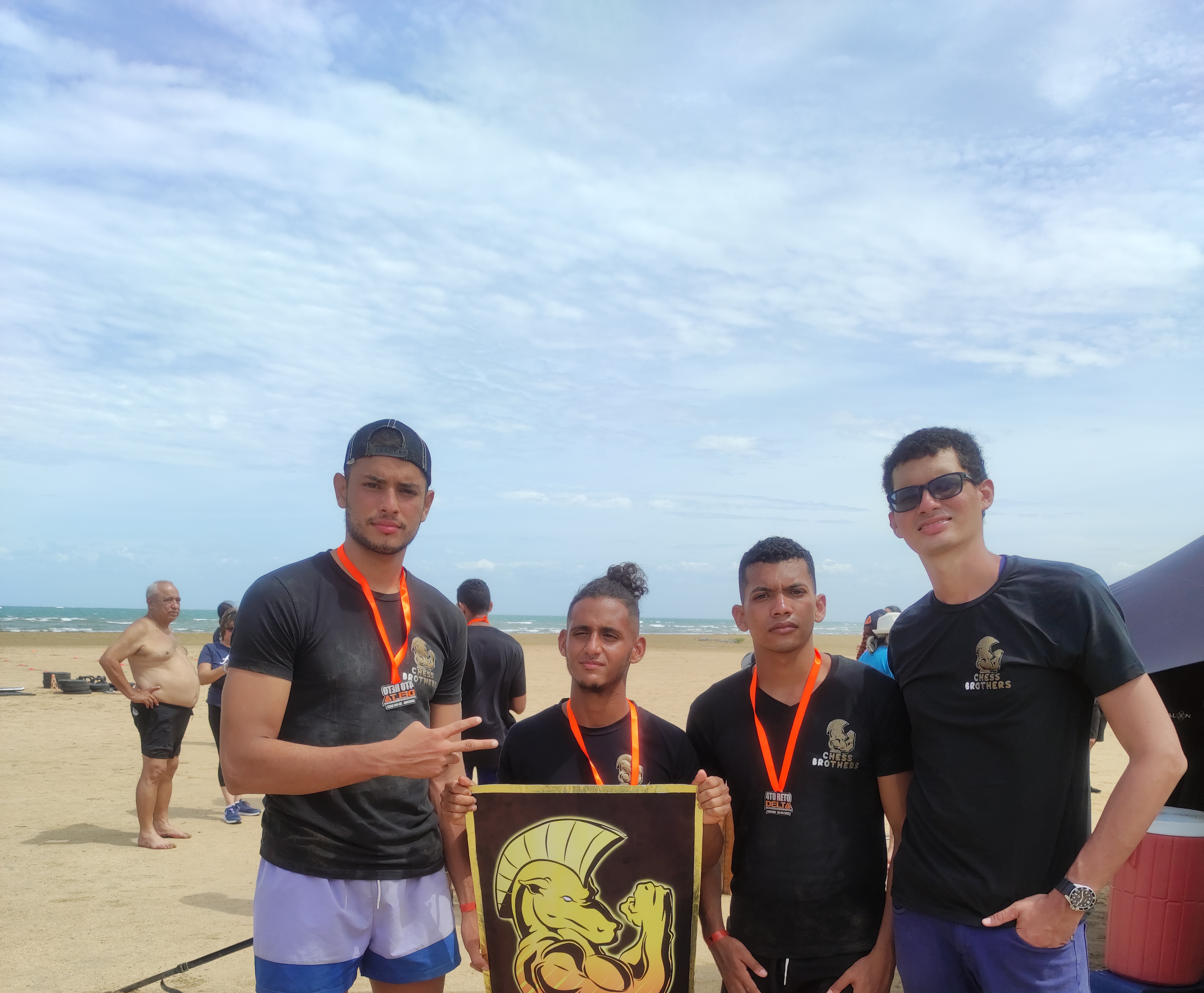 @sawko equipo Chess Brothers competencia de crossfit (2022).
Espero que el video con las tomas de la competencia les sirvan a muchos cómo motivación y puedan también apreciar un poco mejor la adrenalina y lo vivido ese día. A mi parecer las tomas fueron impecables, en verdad que mi amigo Jaisel Herrera hizo un gran trabajo, por su parte yo fui el encargado de la edición de este video, ojalá sea de su agrado, nos vemos en un próximo post ✌️.
ENGLISH VERSION
ENG
Howdy Hivers, today I am pleased to share with you a great day in which we represented our team @chessbrotherspro in a functional training competition, being specifically crossfit, leaving everything on the field and giving the best of us.
The event was held on the beach on the outskirts of the city, a great initiative to change the scenery a bit and appreciate part of the seascape. The logistical level was up to the expectations of athletes and spectators who were going to the event because the implements to be used for the competition were of quality (boxes, weights, bars etc ...) also designated areas with roofs so that athletes and spectators could be in the shade and not be directly affected by the sun. Without a doubt the guys from DELTA Training System did a relentless job in this aspect.
Team Chess Brothers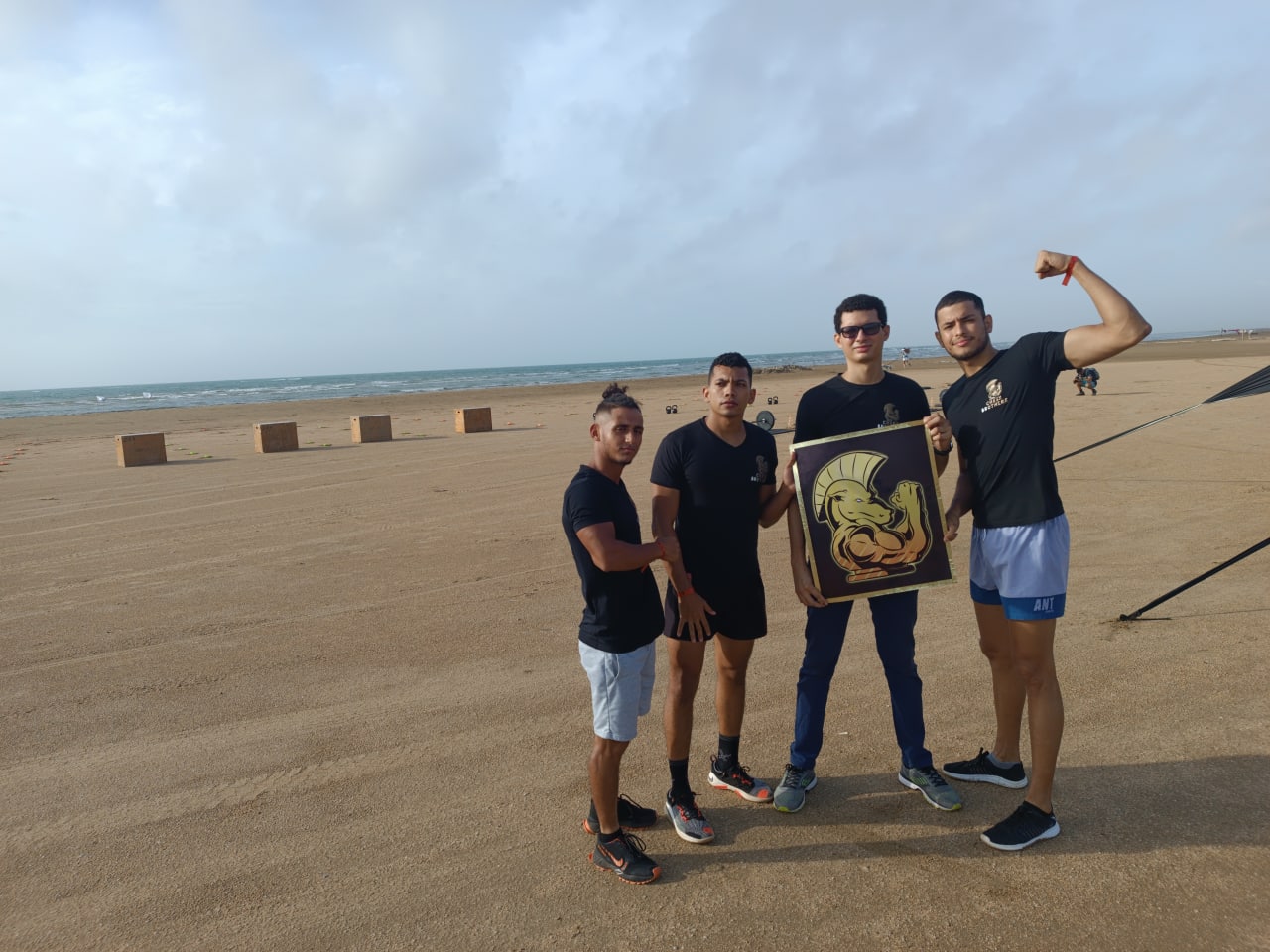 @chessbrotherspro crossfit competition, (2022).
The event had a great participation of athletes from Falcon state and even from other parts of the national territory, most of the state's training centers were concentrated there that day. The dedication, effort and level of the athletes is noteworthy because it was very high.
Although in the Chess Brothers team we are not practitioners of this training discipline, on a personal level I think we did a great job, doing our best to leave remarkable moments. Logically, there are many aspects in which we can improve to continue climbing positions and get better results, especially at the level of technique in the exercises, since most of the exercises we learned in the technical congress which was 1 week before the competition 😅.
However, for this being our first competition the expectations were far exceeded since there was a member of the team @chessbrotherspro who fought until the last moment for the qualification to the final stage being just a few points away.
Also, this competition helped us to grow even more as athletes, team and people, gaining a lot of experience in the process. We also enjoyed the event and made new friends, it was really great to have attended the call.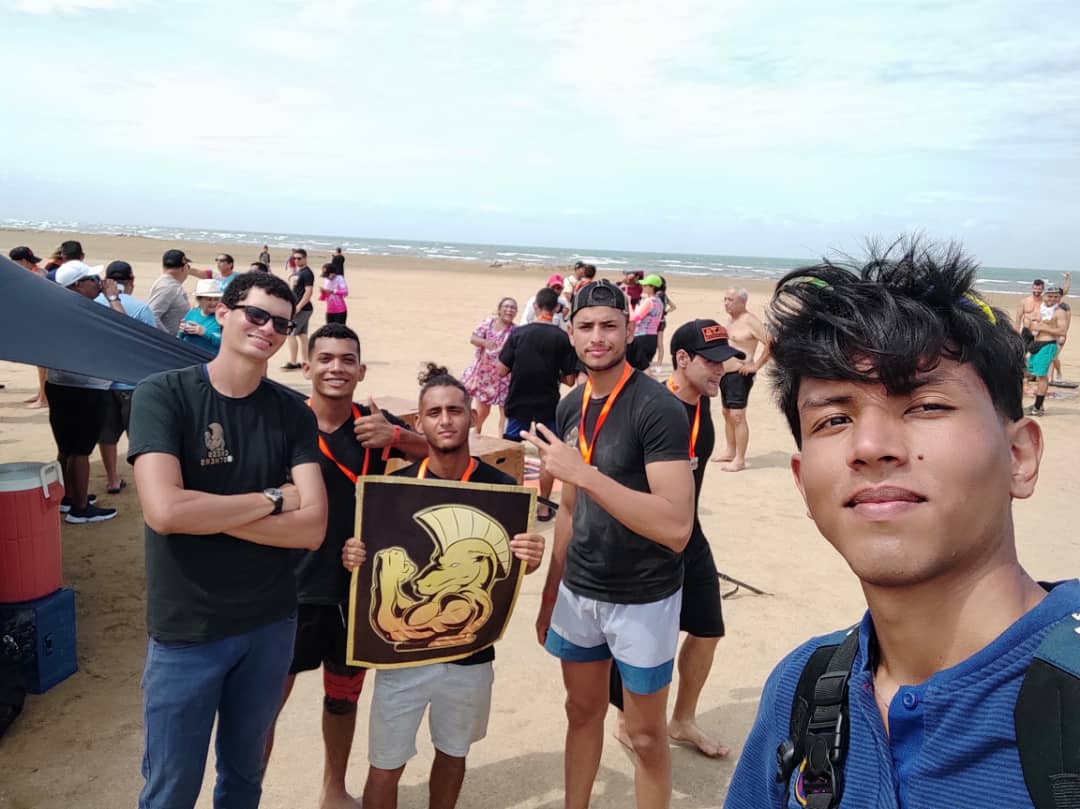 @sawko crossfit competition (2022).
As I indicate in the title of the post, it is good that we try different stimuli from time to time and not settle for what we already know and / or do, these will allow us to further increase our overall progress. In short, we have no choice but to continue training hard and to be able to attend with much more preparation to these events, in which we will undoubtedly be present again.
On the way to the competition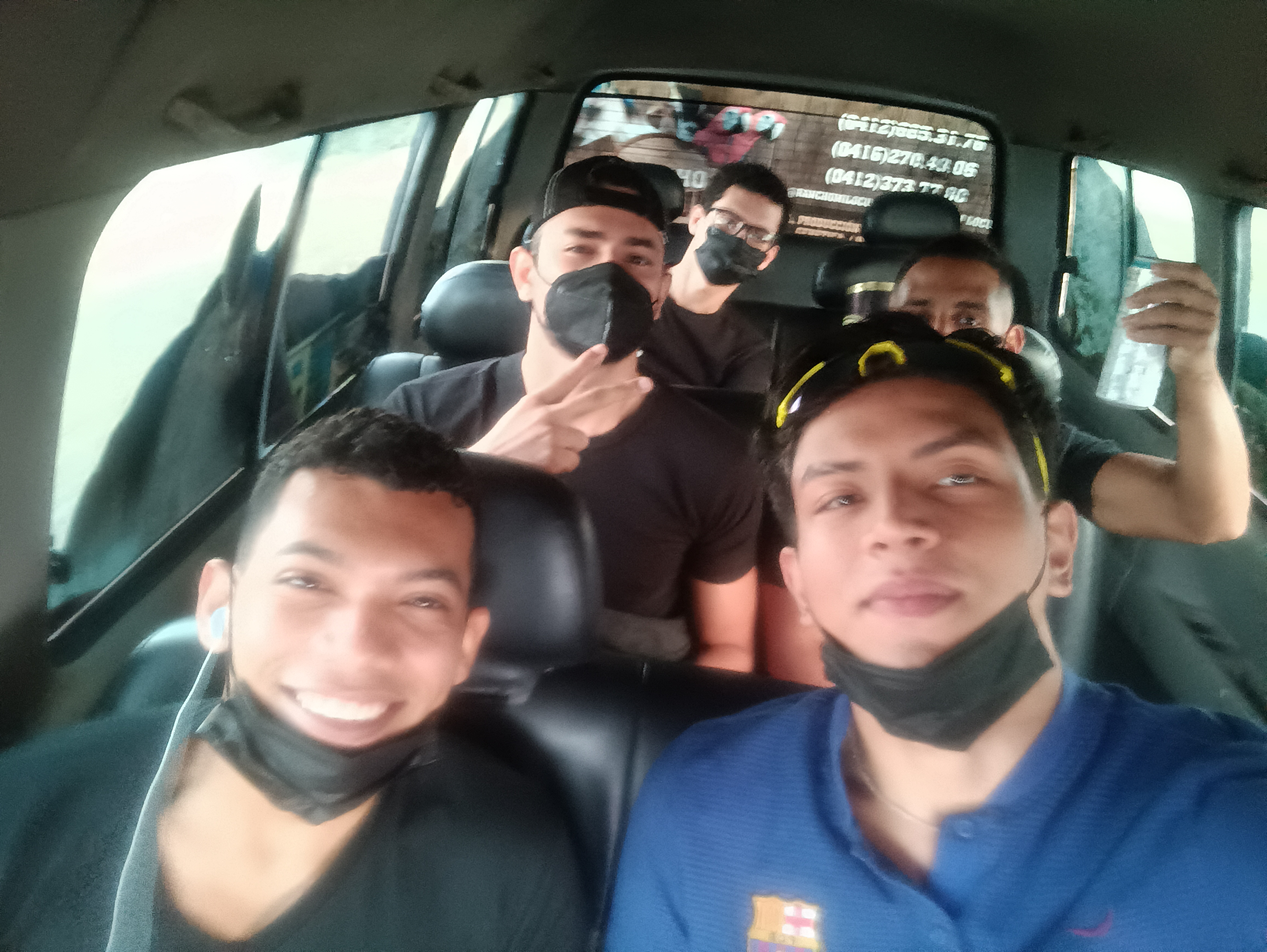 @sawko on the way to the crossfit competition (2022).
Event site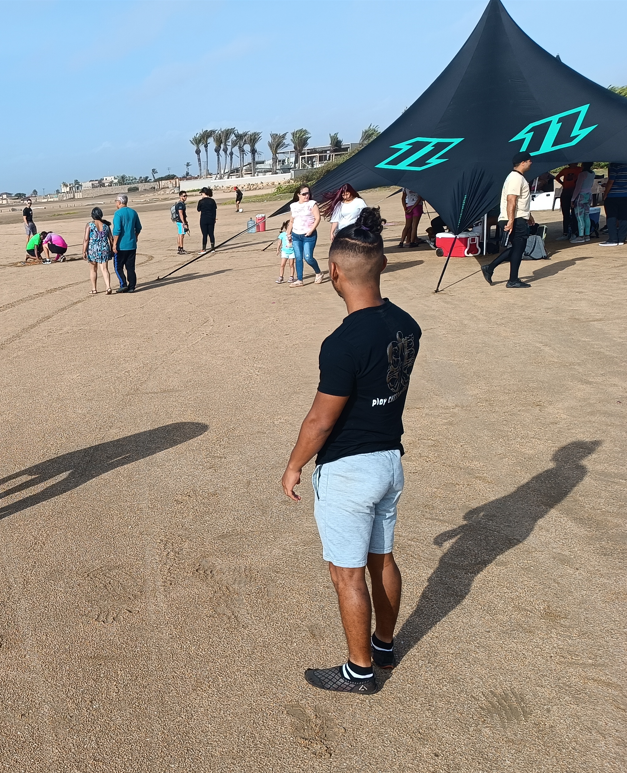 @sawko crossfit event site (2022).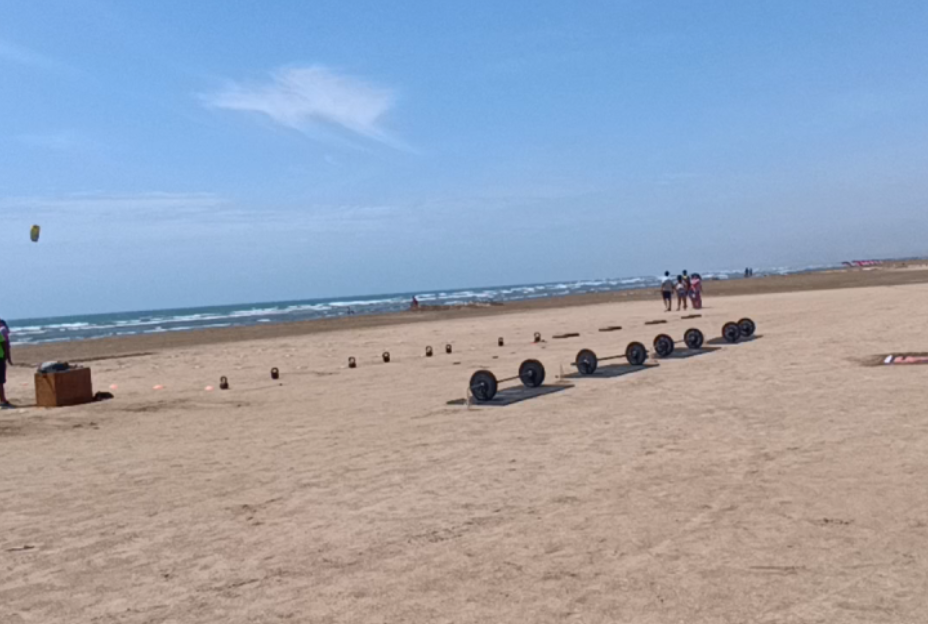 @sawko crossfit competition sports equipment (2022).
Female final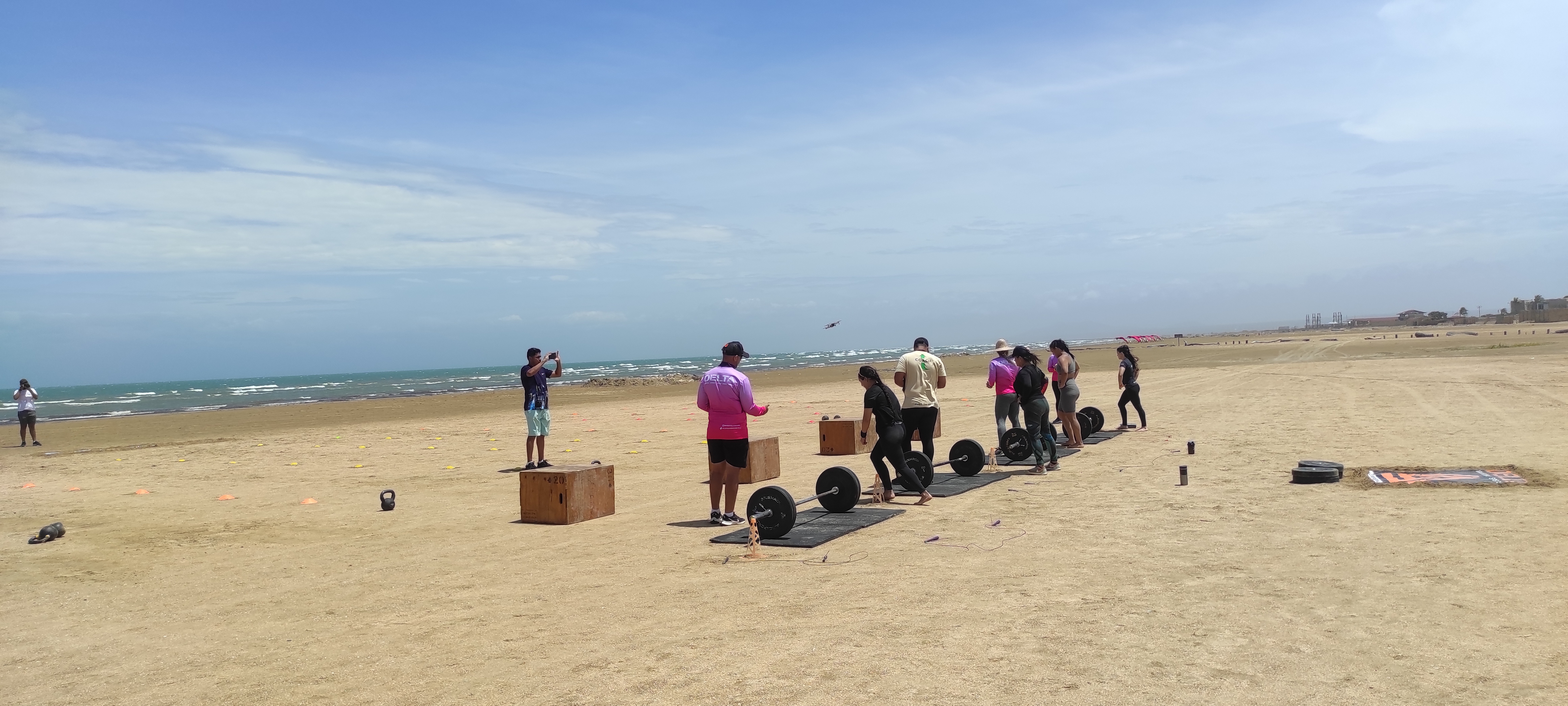 @sawko crossfit competition women's final (2022).
Team Chess Brothers with participation medals !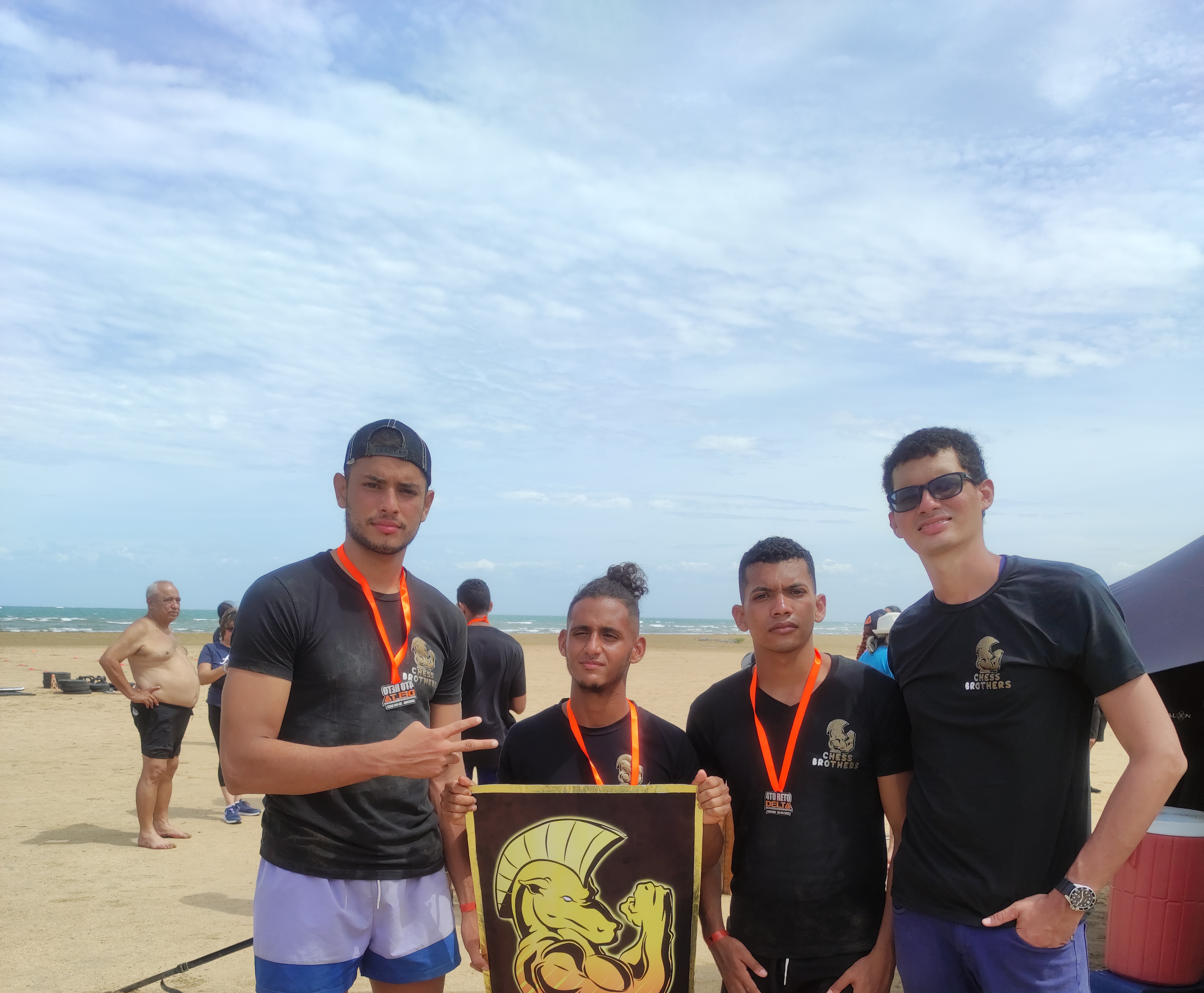 @sawko Team Chess Brothers crossfit competition (2022).
I hope that the video with the shots of the competition will serve to many as motivation and they can also appreciate a little better the adrenaline and what they experienced that day. In my opinion the shots were impeccable, really my friend Jaisel Herrera did a great job, I was in charge of editing this video, I hope you like it, see you in a next post ✌️.
Playlist utilizada:
---
▶️ 3Speak
---
---