Defender of Truth indeed
The protector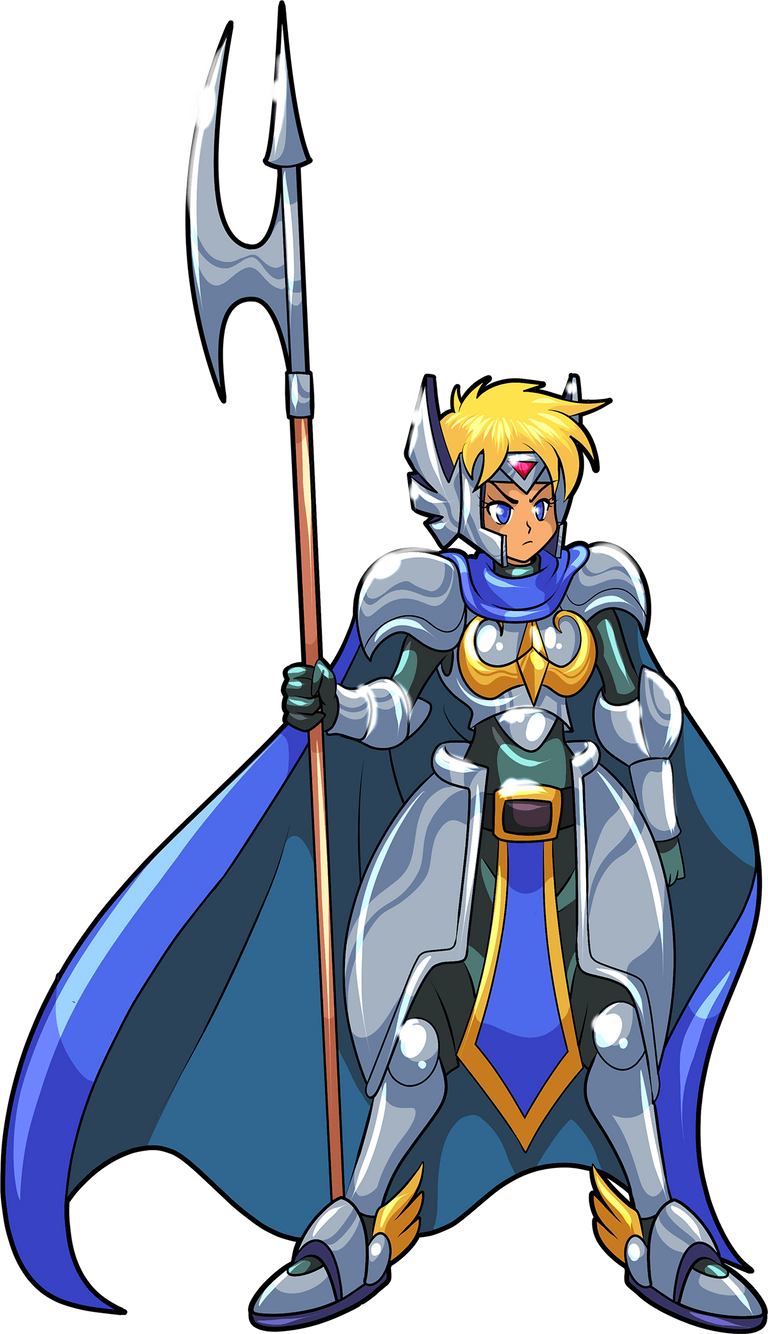 The stats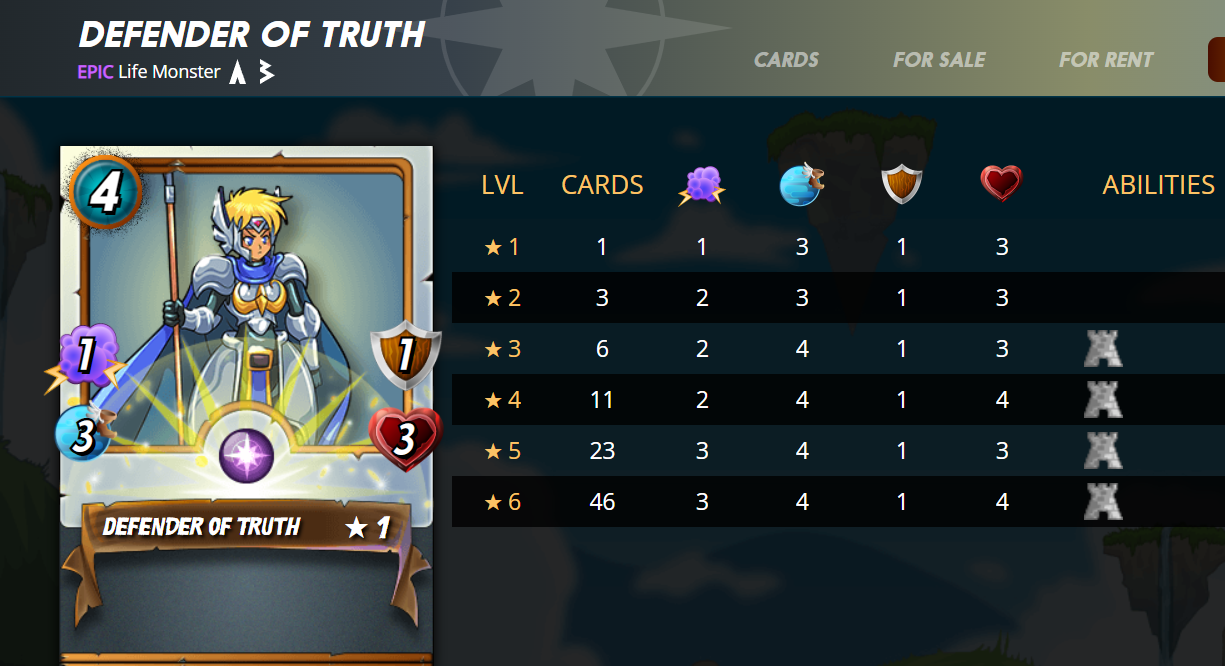 The battle
I had already reached my season destination this time around with my sayee account. So, when I wanted to write the battle theme post for splinterlands, I chose the filler account. This week, it is the Defender of truth and my favorite card not only because of its abilities but I like the artwork more, and has always appealed to me.
So, I went to check out if my card has leveled but it is a level one only. Anyways, it will be of help to the new players some of whom may rent the single level one card. It is very useful, especially when used with the legendary life summoner as in this case.
In the following battle image, you can click the image to view it. Even though a level one, the defender of truth was strong enough to deal blows to the enemy and lost a life but was resurrected and again won the match.
So strong this card is.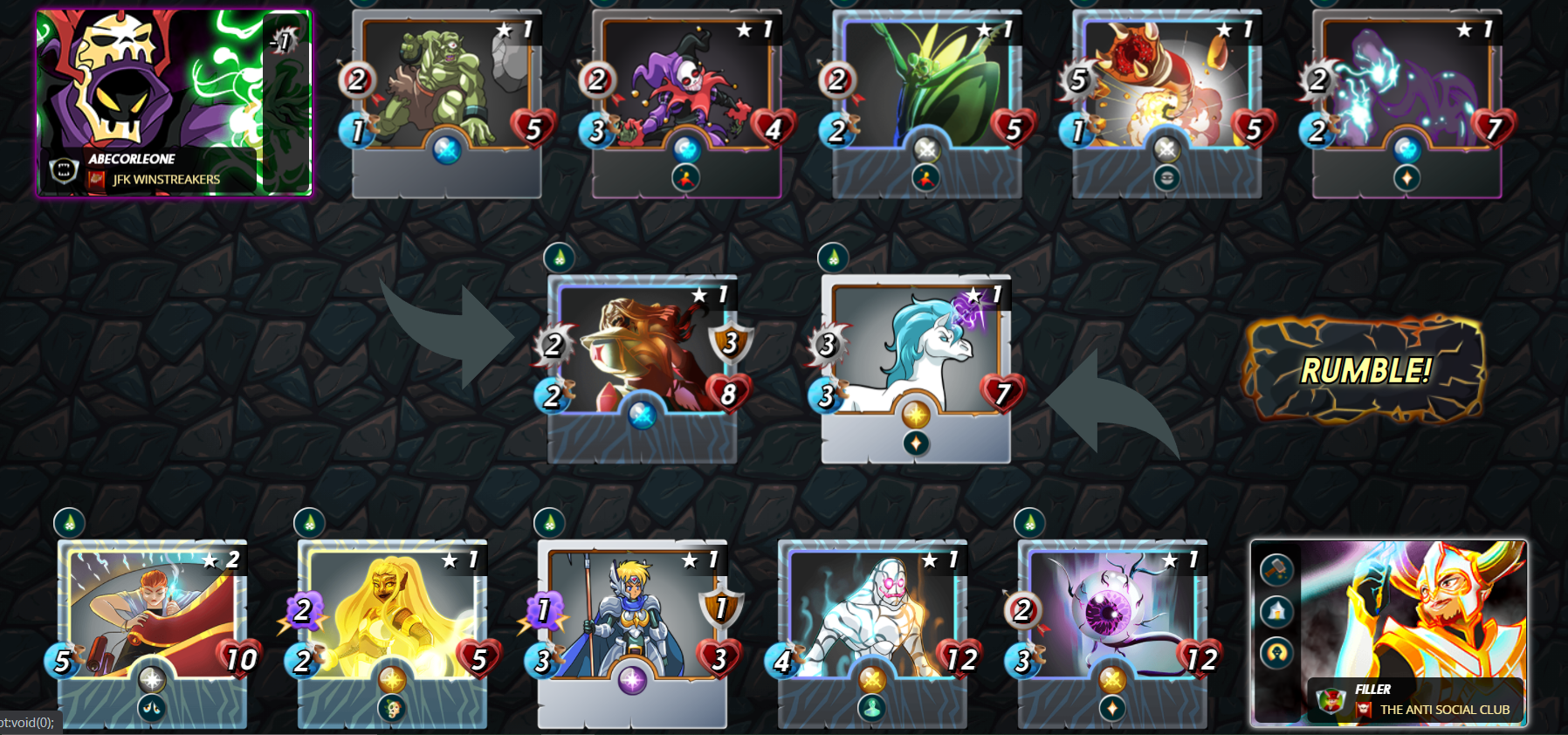 Click the above image to watch the battle and if you have not bought your starter pack, please go ahead and do so. Splinterlands is entering into a new and exciting phase and if I were you, I would not want to miss it.
It is still not late and you will probably tell the new players next year about how lucky you were to enter the arena just when the Chaos legion was about to be released.
Okay, back to the defender of truth card. To be honest, when I first started playing, I was not very sure about cards and how important these cards are. I casually played and even invested in some cards that did not matter much but later regretted not investing in a few cards and this Defender of Truth is one among them.
The magic matters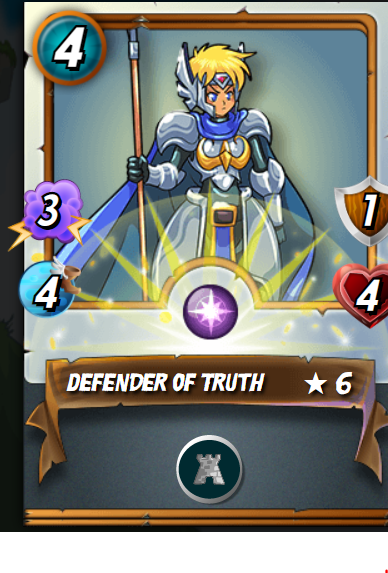 Magic is a very important factor in splinterlands games and the max card has 3 magic which is very good. It also has speed and above all is an epic card. So, it is bound to be good and even if you do not have it, you can always rent and try it out before either purchasing one or renting a near max or maxed card.
Tips for new players
Place low-life cards somewhere in the middle so that it is camouflaged by high-life cards.
Always play after considering the rule-set. Do not just opt for the quest summoner
Never pick your team within seconds otherwise your losses could also be in 'seconds'.
Make sure you take a small break between battles otherwise you could be marked off as a bot.
Share your referral code on social media and in posts written by you. Who knows. You might get credits for referring a lot of people
Keep on studying battles and try out different cards
The CHaos legion cards are all set to change the way the game is going to be played the next month.
image source - screenshot and lore
---
---