Trust not the world
I was wondering what to write about today on Hive and @udezee suggested I write about some relatives when I asked in Neo city. Earlier this day, I remembered Xawi talking about her friend who going through a 'phase'. So, today I will write about people in general and how we should not put our 'trust' entirely in the people around us and depend on others for each and everything.
Trust not the world
'dey play'
Little is known
how the human mind works
a smile can hide a dagger
Brutus is still around
one or many
reasons aplenty
money attracts bees
that can sting and even maim
so, be wary
and trust not the world
even happiness is unbearable to many
dey jealous
and sly
but appear to be shy
Never reveal all secrets of yours
you never know
who is the villain
and who is yours
Trust not the world
be your own friend
strength and self-confidence
are the foundations you must build
and even if 'dey play'
you will win indeed.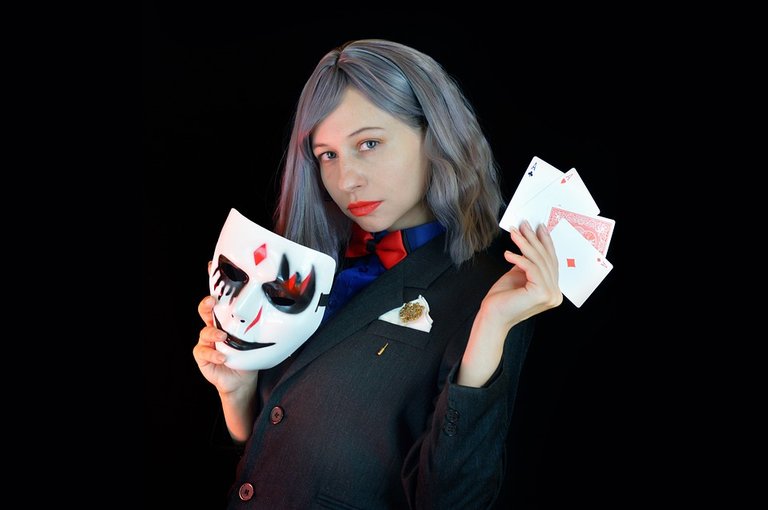 source
So, I hope you liked the above free write. I have a few people around me who have never treated me right. I grew up hearing people saying that I was too thin and a good-for-nothing. Being frail meant I was never good at sports. So, you can imagine the pain of being isolated during school days. I grew up and went my way and then came some relatives who never left me alone even during the bad 'phase' of life. I walked and smiled and never retorted. I was not brought up that way and I had never seen my parents quarreling. So, I guess I never knew how to 'play the game'.
Life went on and I am still targeted but now I learned to stand up for myself because Hive and writing on Hive gave me many friends who have helped me be something I never was until now.
Lack of self-confidence is not a small thing. Years of being shamed and bullied make you think that you are worth nothing. It took a lot of effort to get over that and start to feel 'proper' and not care what others think of me.
Nowadays, I am like - I do not care what you think or speak about me. I am who I am and if you want to continue a relationship with me, respect me otherwise I will cut you off.
So, I would suggest to the people reading this far to not consider listening to unfair criticism, bullying, body shaming, envious retorts, and emotional blackmailing. Those who do that are not worth befriending and it is better to cut them off from your life even if it is a close relative.
Abuse appears in various forms and one should be wary of it. Never be less vigilant when you deal with other people whose behavior you are not familiar with.
Our neighbor narrated his bad experience with us today. He was approached by a local politician and her husband for a loan of 3 lakh rupees. Luckily, he made them sign a paper stating that they had borrowed the money. They promised to return the money after six months but it turned into three years and whenever he asked about it, they would threaten him. Ultimately, he took the help of other influential people and asked them again and this time, they returned the money along with insults and curses. He said that he would never ever give money to anyone again.
The above true experience has made him bitter and hates such people. Of course, it is not that all are like that but it is better to be wary when you do transactions.

Happy Republic day to all my fellow Indians
---
---