Taking from the Poor - Giving the to Rich
Emotions run high when livelihoods are at risk. For instance, when a city loses power, there is only so much time to pass before society loses grip upon its citizens. Take New York City's blackout in 1977 as an example. The blackout, coupled with crimes, economic issues, and the Son of Sam Murders set NYC upon a powderkeg leading to over 1000 fires in a 25 hour period.
We can say something similar for the neverending frustration between the moguls on Wall Street and everyone else. Fortunes, businesses, and governments hang upon the whim of the trader. Every so often, though, the masses rise to protect one of their own. In this case, it was a little known sub-Reddit named Wall Street Bets.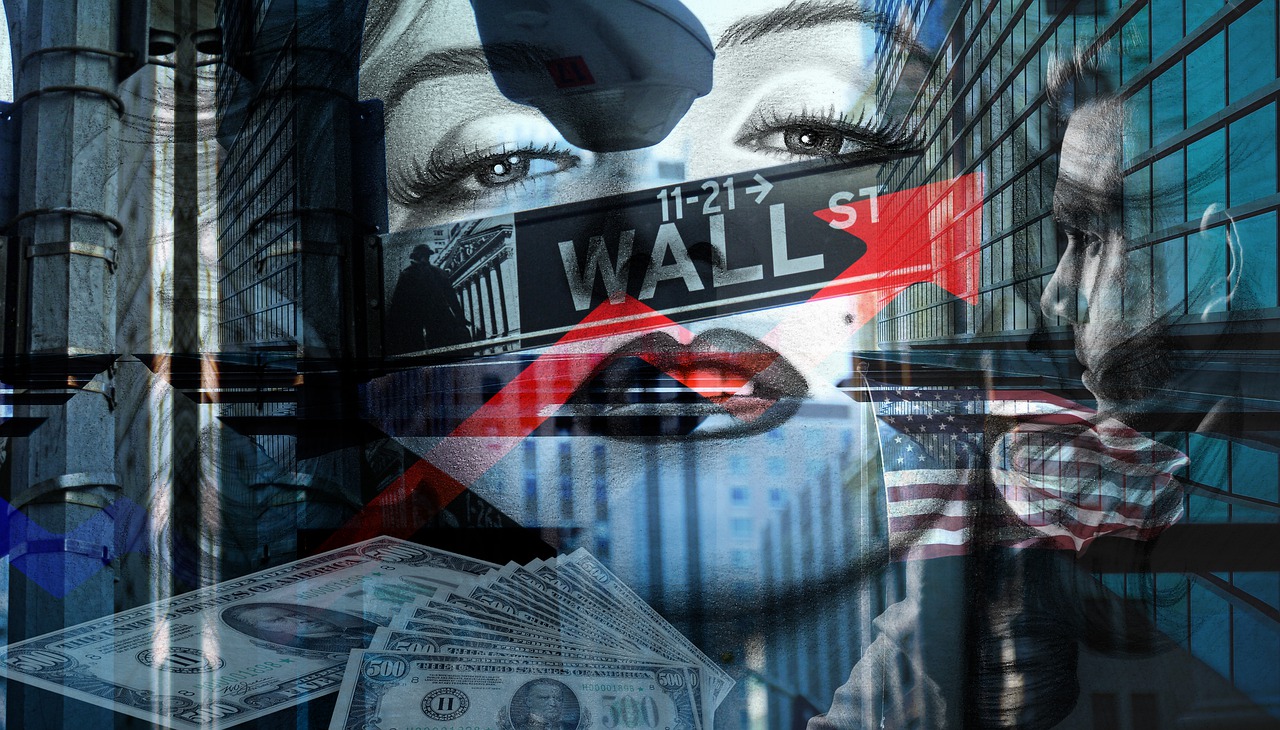 Image by Gerd Altmann from Pixabay


Image by Prawny from Pixabay
Welcome fellow Hivians and Lions to our next discussion on finance. Today we'll be covering Game Stop. You must have heard the news at this point. It's not a topic that I could miss exploring.
On the one hand, you have Wall Street. On the other, Game Stop and those who acted to bring it out of its near collapse. In the middle, you have the hedge funds and trading apps hoping to make a dime, or 690 million dimes, during the trades.

Game Stop Trends

Google: NYSE - GameStop
Today was a wild ride for Game Stop Corporation. Six months ago, on July 29, 2020, Game Stop was selling for just over $4. Today, around 10 AM, it reached a peak of $469 per share (USD). Ninety-minutes later, prices had plummeted to $132 per share (USD). What in the hell has been going on?
Short-selling

Short-selling - Wall Street Mojo
Short-selling is a Wall Street practice whereby an investor borrows stocks from a broker for a fee. The short-seller then sells those stocks at current prices. When the market price drops to a predicted value, then the short-seller purchases the stocks and returns them to the broker at a profit.
An on-going battle between r/WallStreetBets (WSB) and Melvin Capital started sometime in late 2019. Melvin Capital drew the ire of Reddit users when he listed several short-sells in its investments. Melvin needed help. Additional investors dumped billions more to keep Melvin from bankruptcy.
And the determined users of Reddit were successful, at least for a while, despite actions by platforms like Robinhood. Only time will tell if WSB continues to be successful. WSB is also pursuing additional Melvin Capital short-sells too.
Legality
What I know of legality and short-sells or short-squeezes is the key notion of accountability. You must be accountable for your action on short-sells, for instance. The requirement is that you, at least, disclosed it either once or before you make a bet. I'm not sure of the specific requirement. Melvin Capital certainly disclosed his wagers.
Interestingly enough, so did WSB on their short squeeze. No one denied anything. No-one stopped talking about it on the forums. All of their trades were on the open market.
I imagine this event will be heavily analyzed by the SEC. I don't know that the SEC can condemn WSB without condemning the immoral, yet legal, short-sell. I doubt anybody who would have profited from Game Stop's short-sell would have bothered to help the company.
Imagine the state of our society if, instead of betting on failure, we would be on the success of something.

Robinhood

Image by 3D Animation Production Company from Pixabay
Robinhood is a smartphone trading app that was launched in April of 2013. It reported earnings in the second quarter of 2020 of $180 million. Users are granted an unlimited number of trades for free. How then does Robinhood make its money?
Earning Income
One way Robinhood makes money is by routing trades through Citadel Securities LLC. Citadel pays Robinhood several-fold more than Charles Schwab and TD Ameritrade. Then you have other fees such as foreign exchange, utilizing a premium account, or even speaking with a professional trader.
Conflict with the SEC
Robinhood paid a $65 million fine the SEC for misleading its customers in how it made money between 2015 through 2018. The SEC held that Robinhood lost its customers about $34 million due to its deceptions. Specifically, the SEC reported that Robinhood did not disclose to its customers that its dealings with Citadel led users to have higher fees without their knowledge.
r/WallStreetBets
At some time on January 28, 2021, Robinhood announced to its users that it would only allow for sales of Game Stop stock along with a few others. Their action sparked an outcry about the machinations and manipulations of Wall Street. Robinhood cited, among other things, market volatility and circuit breakers that prompted them to act.
Robinhood's actions give us the same feeling as the 2008 market collapse. Those that took advantage of the crisis didn't have to pay. We did. I'm glad I never utilized Robinhood, but that is just my opinion.
GameStop shares dropped 60% of its value after Robinhood banned purchases.

In Closing


Image by Gerd Altmann from Pixabay

Thank you for joining me on yet another Leo-related article. As always, thank you for reading and following on throughout my Hive journey.
Special thanks go out to @the-bitcoin-dood for his fascinating article entitled, Just Got a Lovely Letter From Robinhood. It was an inspiration.
The nerve of that company. If they had hired someone from @LeoFinance to explain things properly, perhaps the world would be peeved and not outraged. Well, actually, the writer would probably have told them not to do it.
Posted Using LeoFinance Beta
---
---