How the kids are Learning at School For SDG4 💓💓 || Part 31 ||💓💓

---
Hello all supporters of School For SDG4,
We have a great day today. We were visited by Veronica today again who is a teacher of phoneix School, UK. I also joined through the video call and found the kids are happy.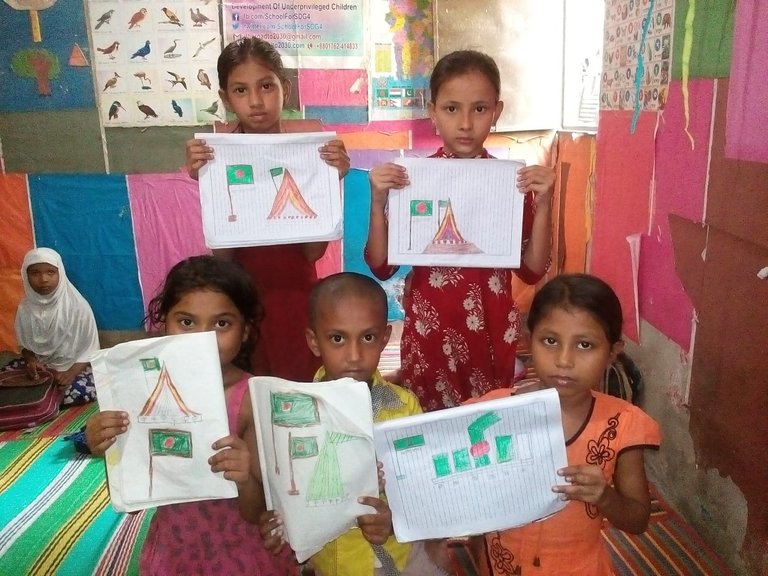 They have shared a video with me about their performance at @SchoolForSDG4 so we don't forget to support them. I find it is difficult for me as a student in Germany. I am still looking for a job. In the video, you will see kids are telling rhymes. They look very happy and active.
Many of their friends already have dropped out of school and they are still vulnerable. I see dreams in their eyes to be something and do something for their country. I do not feel that I have done enough for them as a citizen of the community. I have experienced many children who can't continue their studies after the age of 15. They either go to the market for a job or get married if they are female. It is overlooked by considering the needs of these individual financial and family difficulties. And leaders from the community just keep the knowledge about the legal actions but don't come forward to help or make authentic actions.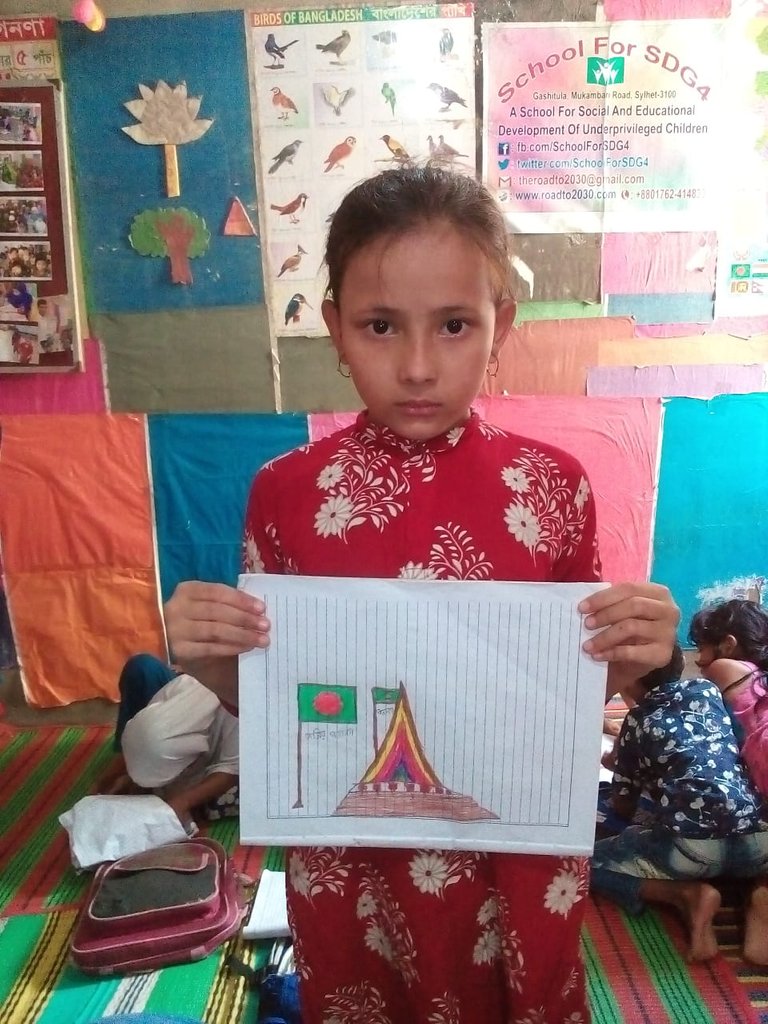 Rubina is showing her art work for us. Let's help Rubina get funded to continue her education.
Join Us on fundition
http://bit.ly/2mmQcFB


School For SDG4
A School For Social and Educational Development of Underprivileged Children
---
50SP
100SP
200SP
500SP
1000SP
2000SP
5000SP
10000SP
---

---

---
▶️ 3Speak
---
---