Hive Engine Token Update 44
My weekly update to the different Hive-Engine tokens and their movement over the last week.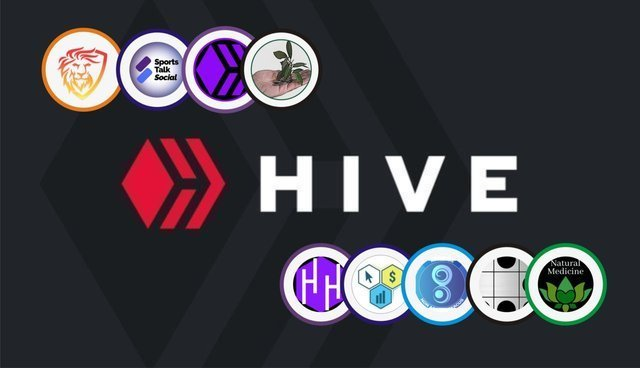 .
$LEO
$LEO token supports a very strong community that has excelled and outshone many other communities. This is reflected in its stability against HIVE, even with the last slump in crypto across the board. This token is very cheap at the moment.
Current Token Price: 0.16100801 / $0.078
Token Price @ Last Update: 0.15055401 / $0.1285283

$DEC
DEC continues to fluctuate around this level. There has been more of a focus on SPS and vouchers and I am unsure where DEC sits in terms of value as it is earnt for matches and easily dumped. Once the SPS airdrop finishes I'd expect DEC to dump unless another sink is established.
Current Token Price: 0.00209714 / $0.001
Token Price @ Last Update: 0.00180313 / $0.0015358

$SPS
The governance token continues to fluctuate and will continue to do so whilst the airdrop is on. The recent rise can be attributed to the Node Licence sale and there has been a drop off since the sale started. Still very good buying at this price. Stack them while you can.
Current Token Price: 0.18677904 / $0.090
Token Price @ Last Update: 0.13756515 / $0.1171765

$VOUCHER
The vouchers are no longer needed for CL packs but there has been a large spike with the recent SPS validator node announcement. Voucher prices have dropped since the node licence sale started.
Current Token Price: 2.55000101 / $1.229
Token Price @ Last Update: 2.00000103 / $1.7035789

$PLOT
PLOTs are the token for land on Splinterlands. If you were able to grab one at the time of my last post, you could have made a tidy little profit against Hive. I can only see these going up as the team prioritises the release of land.
Current Token Price: 429.10010010 / $196.896
Token Price @ Last Update: 235.00000000 / $199.3707100

$WEED
The token of the WeedCash community token still hasn't seen much movement lately. I keep accumulating and stacking as it has a strong and committed community.
Current Token Price: 0.01041000 / $0.005
Token Price @ Last Update: 0.01097998 / $0.0093794

$CTP
The CTP token is a little quiet sleeper. It is a very good community and continues to build and think and grow on the HE and HIVE ecosystem. I think this token is one of the ones to watch long-term as the community starts to release projects.
Current Token Price: 0.02270000 / $0.010
Token Price @ Last Update: 0.02519000 / $0.0215048

If you'd like another strong token added to the update, drop a comment.
Thanks for reading.
---

Posted Using LeoFinance Beta
---
---