A Curious Curio & Why Not - Monomad Challenge
Hail to the Hive!
While have a wander about in Dahab, I happened upon this little curio. A more eclectic, random, quirky, jumble of of a store front I don't think I have ever seen.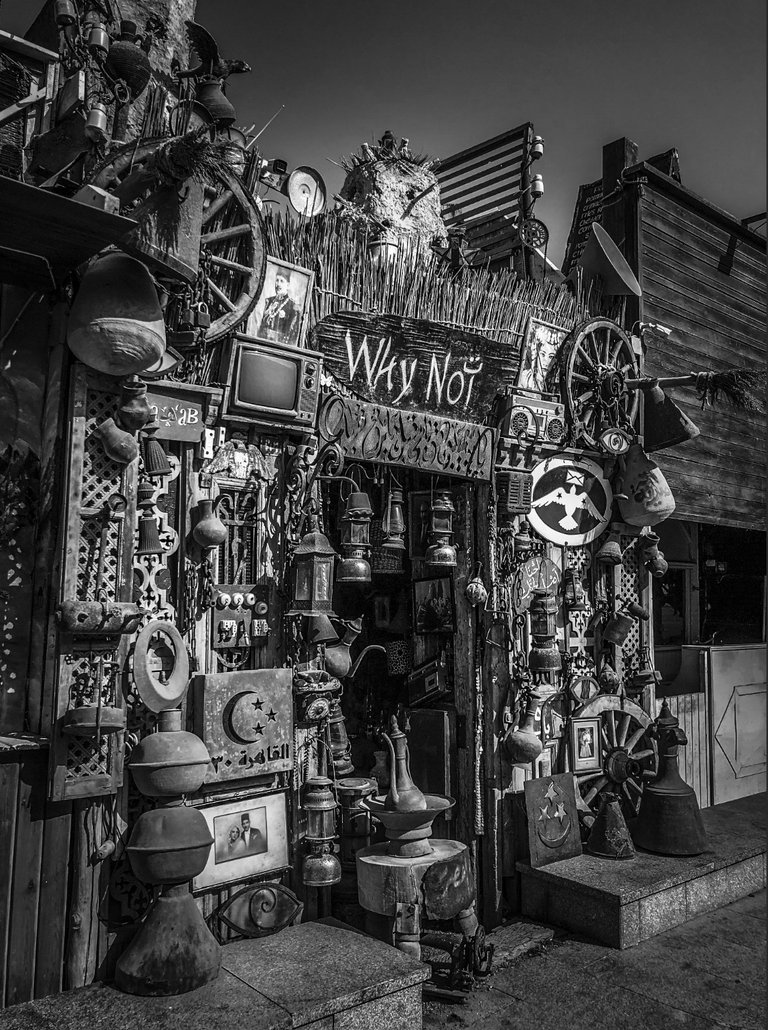 Old TVs, pots, jugs, lamls, wagon wheels (not the chocolate variety), black and white framed photos from long ago.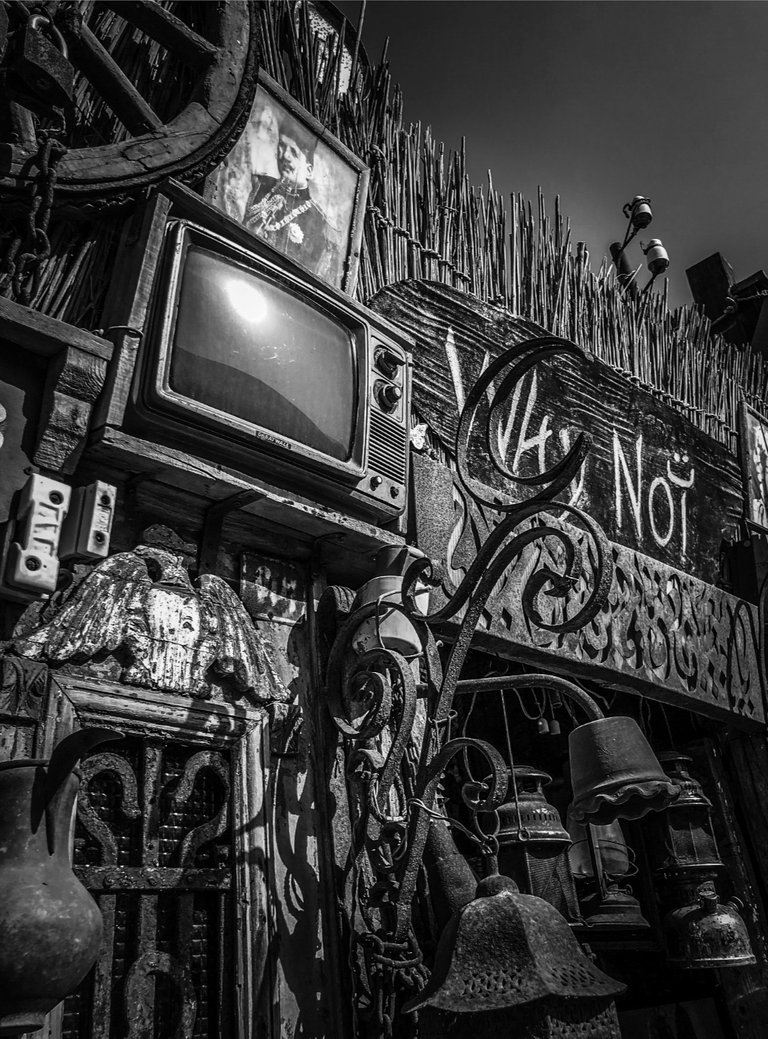 I must admit to wanting to buy one of the old style lanterns but knowing I had no room in my suitcase was enough tomward off temptation. Otherwise I would have bagged a few.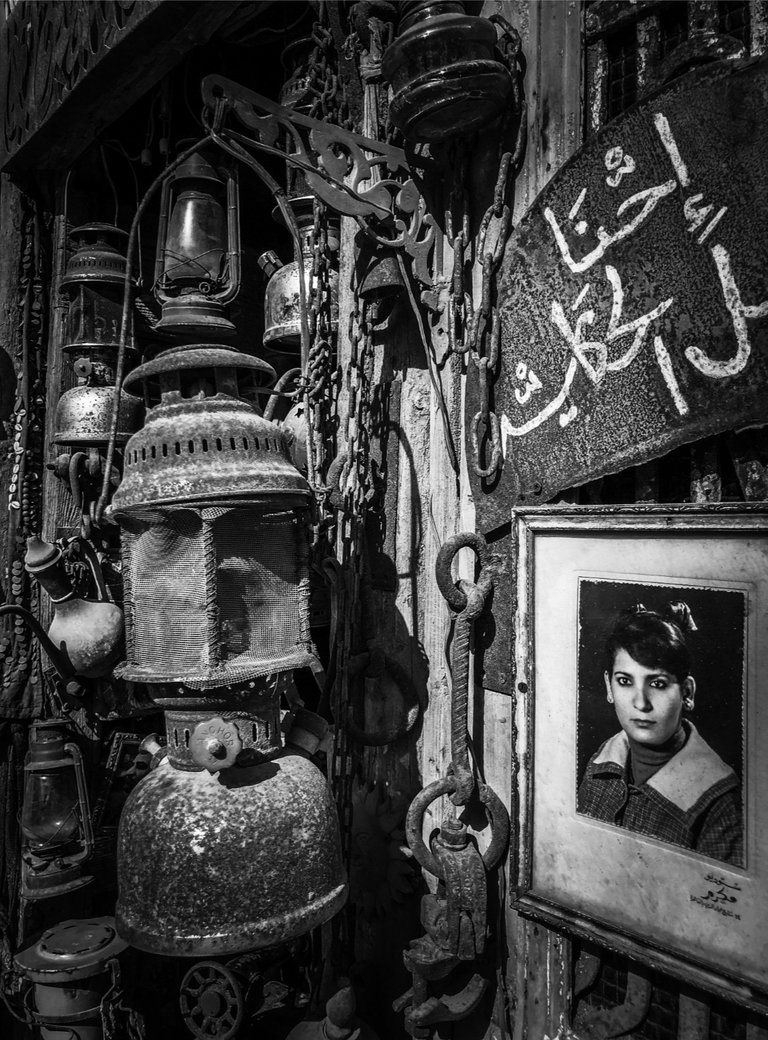 Oh my days , if you were looking to create a cool cafe space or quirky bar this would have been a gold mine.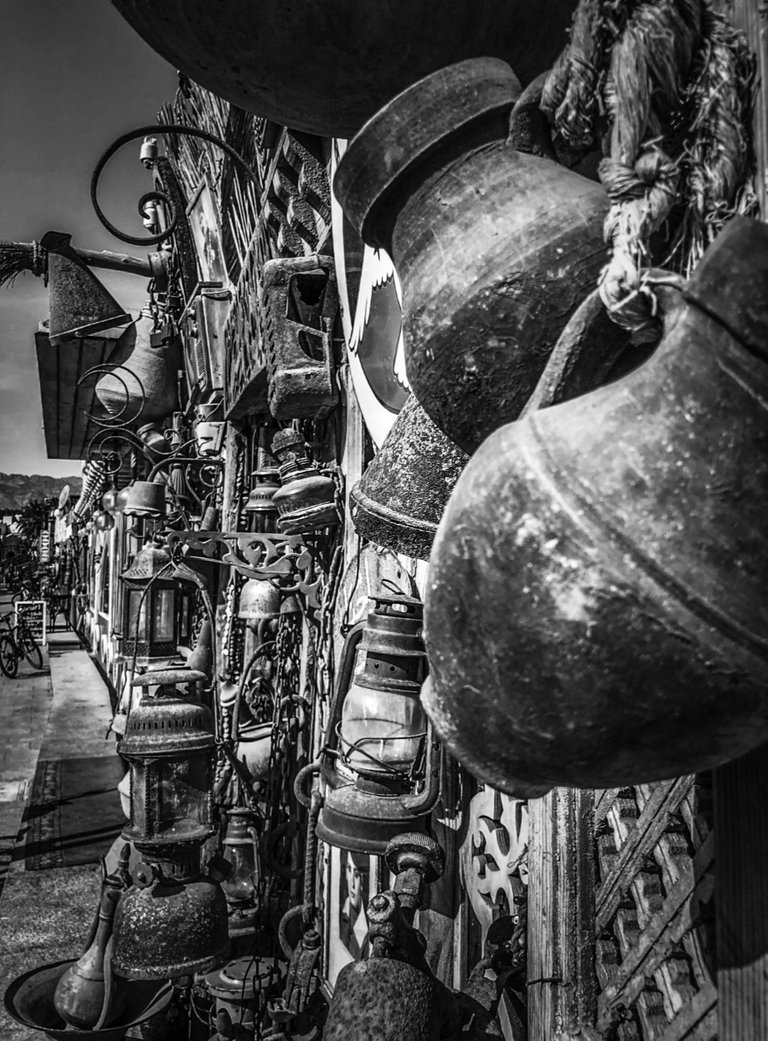 The site of an old tape cassette ghetto blaster made me chuckle and brought back a flood of 80's memories of my breakdancing youth. I'm pretty sure it plays as successfully todaay as I am able to breakdance now haha. We have both ceased to function in the cause of hip hop.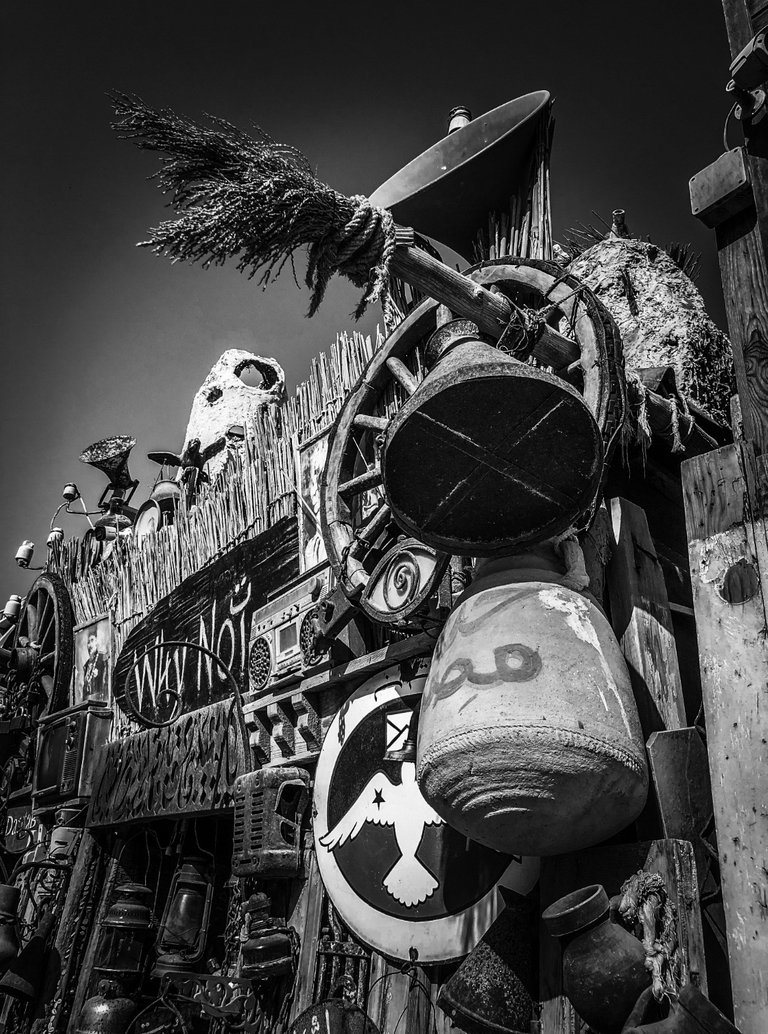 The storefront in itself though qualified as a bonefide work of art. Just creating this is worth capturing to share. It was utterly unique amongst all the cafes,stores and dive shops. Truly unique and a head turner although I'm not sure how many folks will be going home with old lanterns from their dive trip but hey I was tempted so who knows?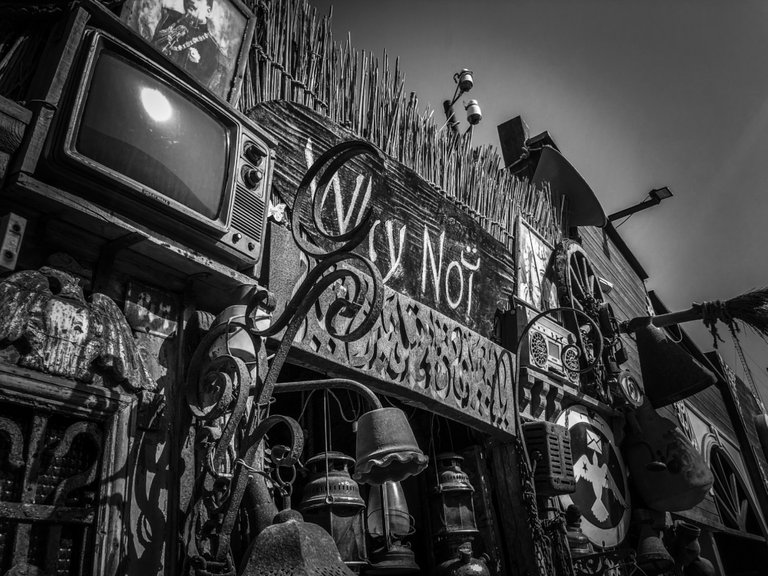 Was a perfect stop for a bit of B&W too cos I do………..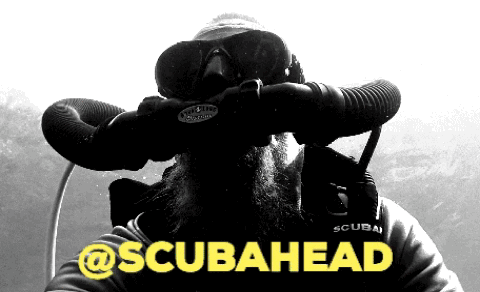 ---
---