Into new waterways - sublime sunday
Hail to the Hive!
After 3 days of cold, cold wind and rain Sunday was indeed a surprise with its blue sky and sunshine. Still cold but definitely cruising weather.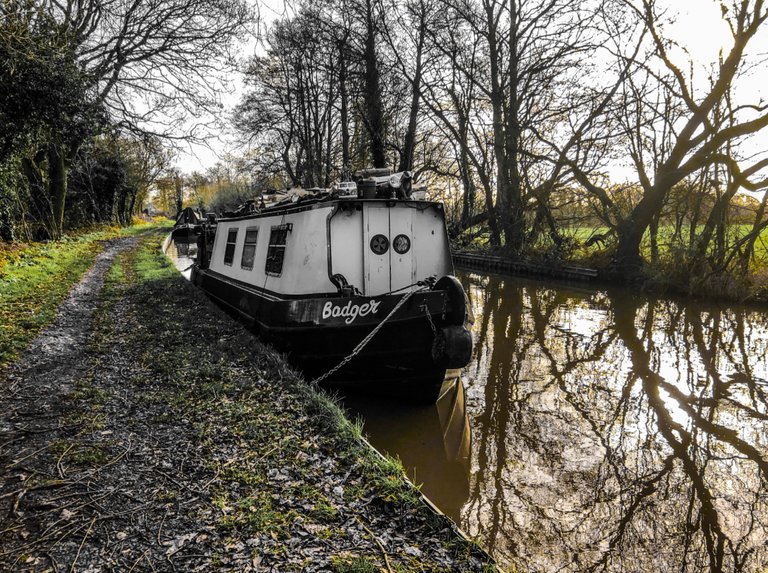 We are slowly making our way to wales and usually on a sunny Sunday the waterways would be busy as can be but I guess people weren't expecting this today.
I leapt at the opportunity to edge a few Kilometers closer to our destination as it can be a little chilly on the old hands and feet cruising in the winter.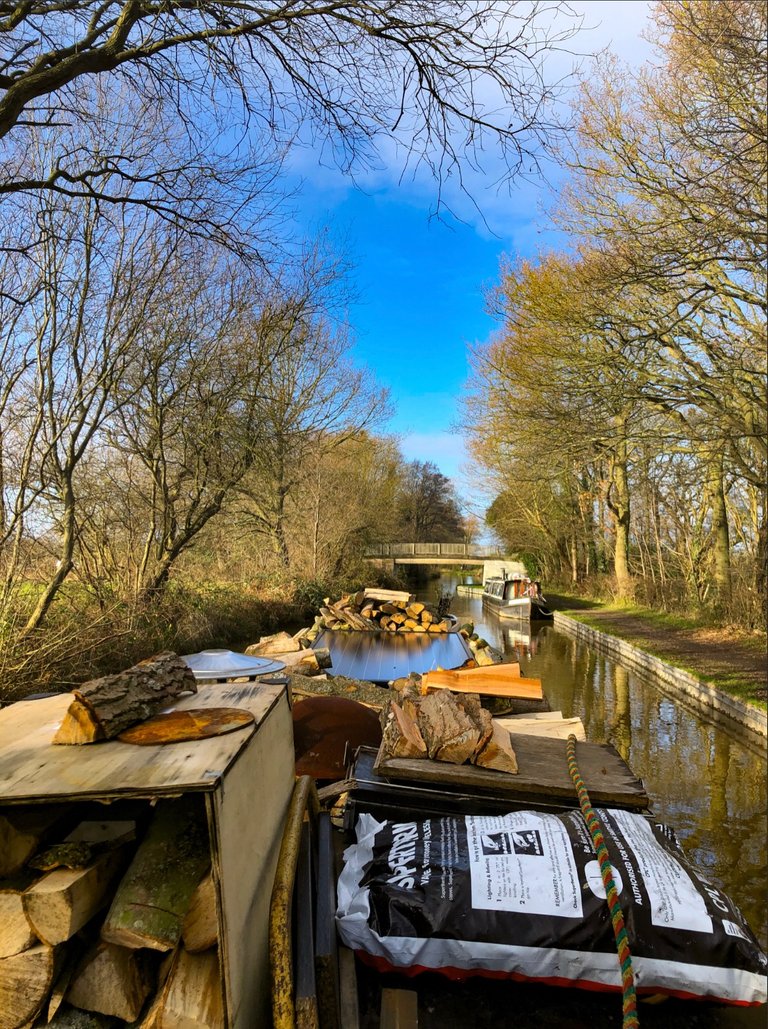 Now we woke up in Kings bromley and only really wanted to get to Rugeley. Going towards Rugely meant we were venturing into waterways we have not yet traveled.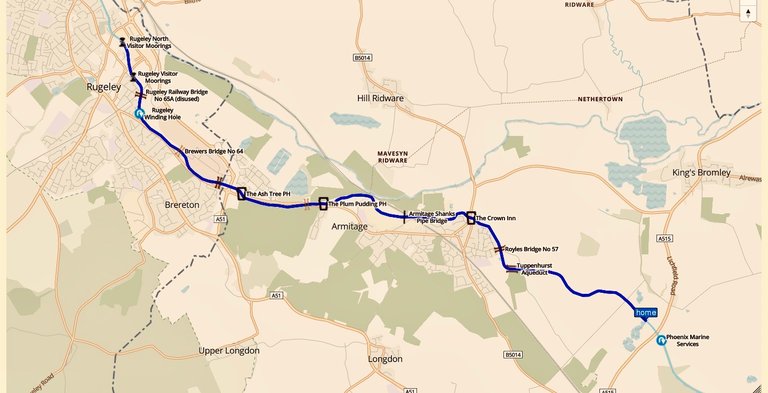 An easy days cruising with no rain and blue skies....ok the temperature was a lofty 6 degrees but who cares i felt free and happy. Beutiful scenery surrounding badger the Narrowboat as we chugged at a breakneck speed of 3mph. This is the life for me!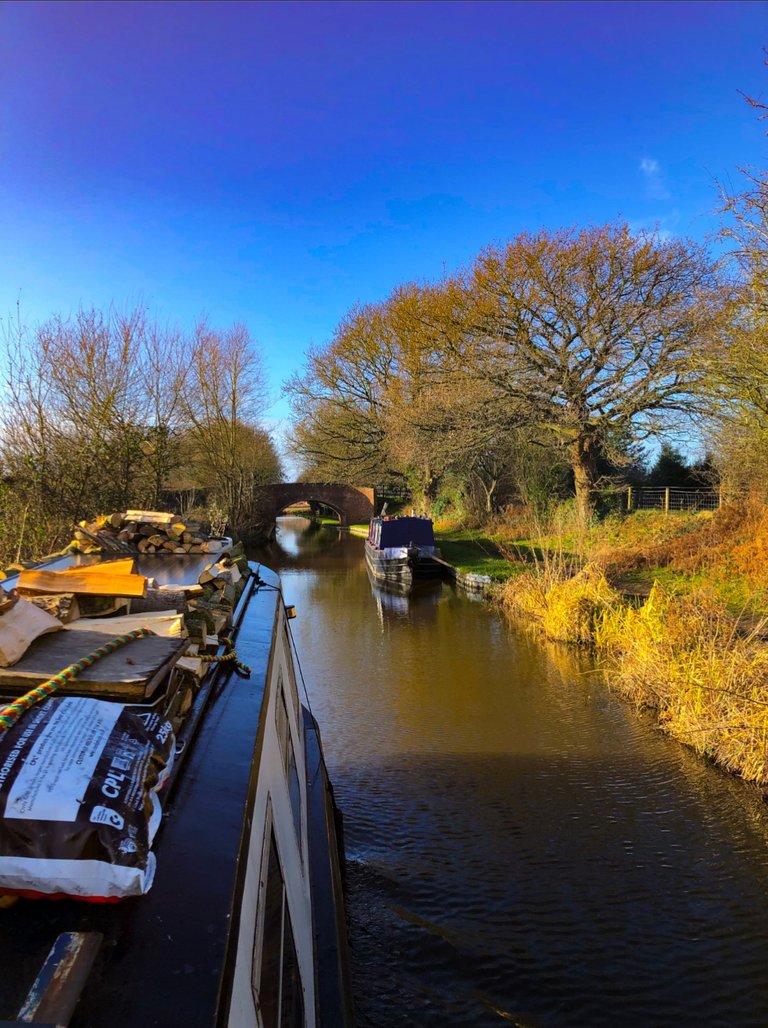 As we chugged on i realised how famiiar with the other sections of canal we had become as this all seemed so different and I had no idea what to expect.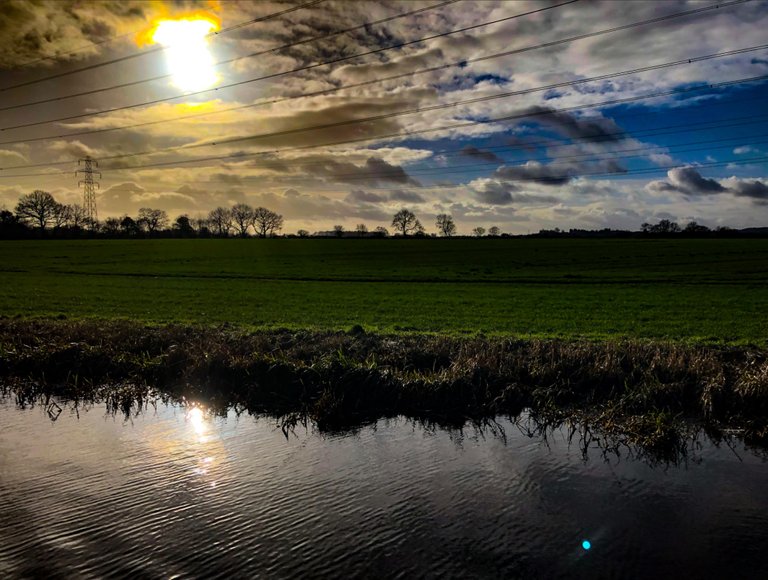 New canal facing houses to be nosey and peek at.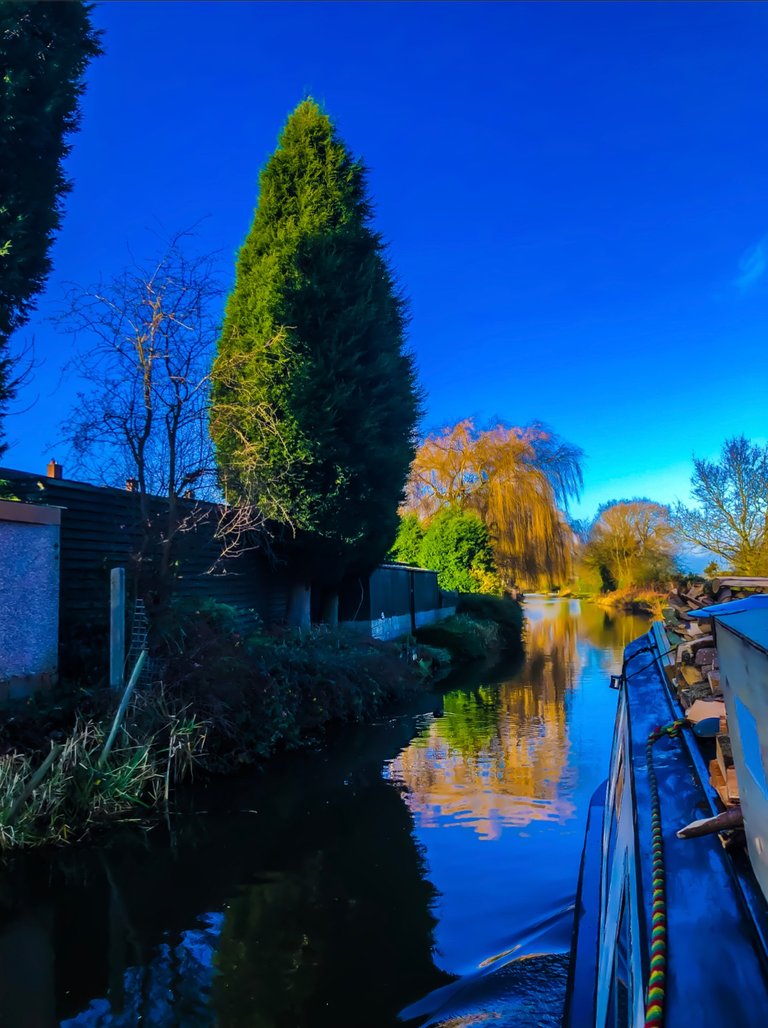 These guys sure do have a nice location.
Some of these home owners even have their own narrowboats moored out back.
Best of both worlds!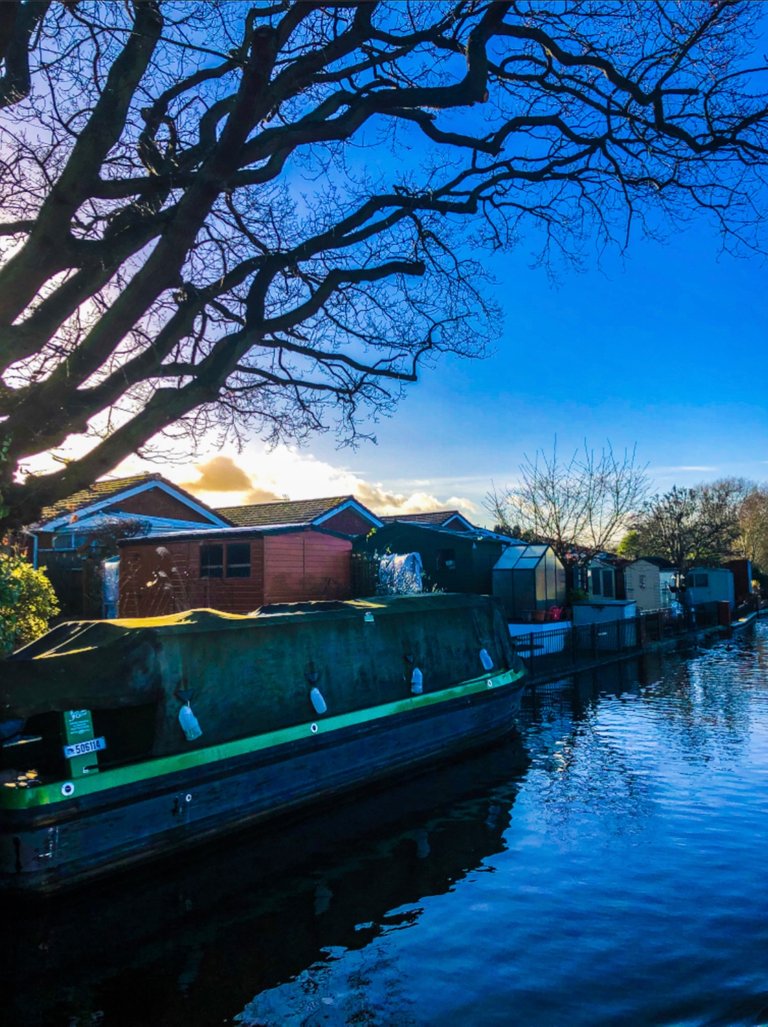 More new bridges to creep under.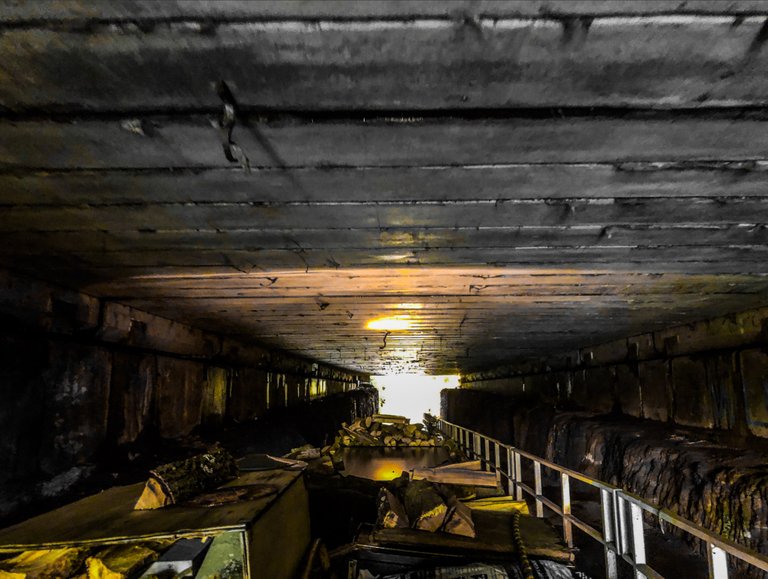 and yet more and a bend ahead. Not knowing what is around the corner makes me smile.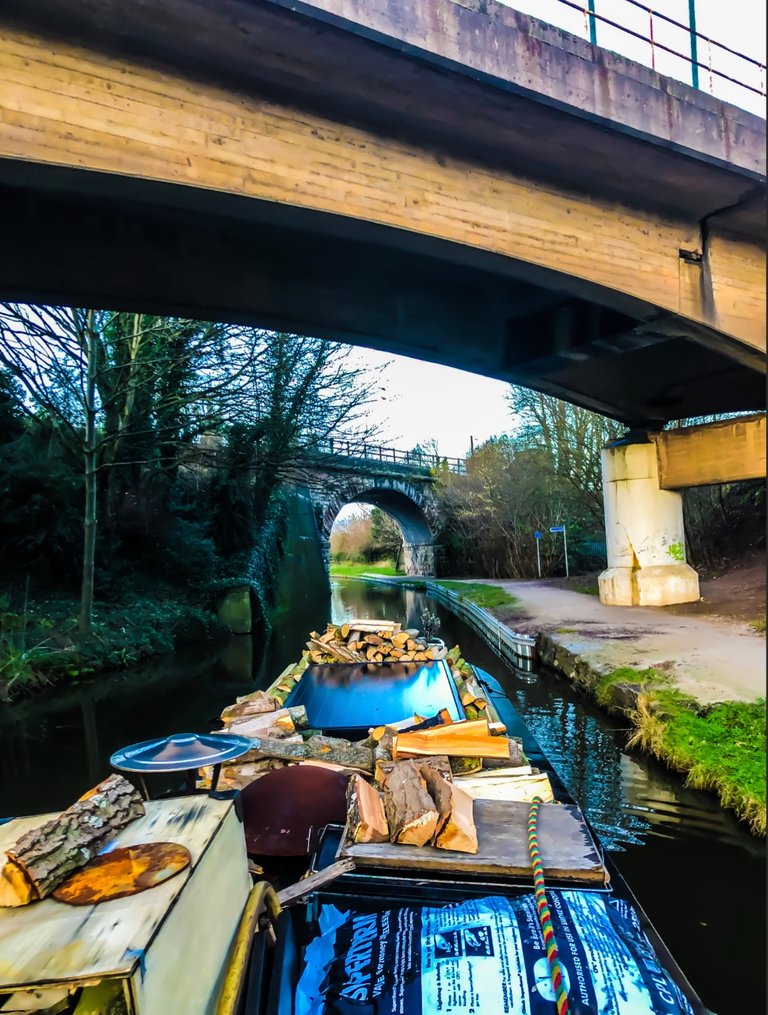 Loving getting back to exploring the UK waterways, we have so much more to discover.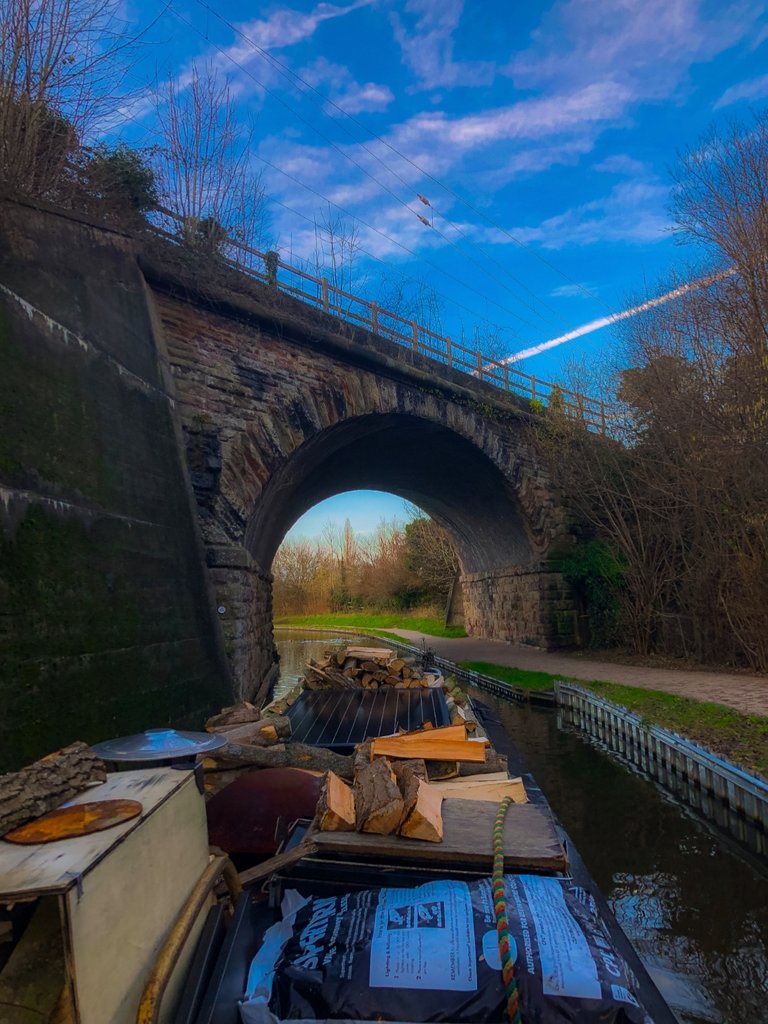 I am a little surprised at the lack of boats and also dog walkers or cyclists as it is such a nice day and such a beautiful route. Maybe yesterdays weather put people off and they are all staying warm indoors.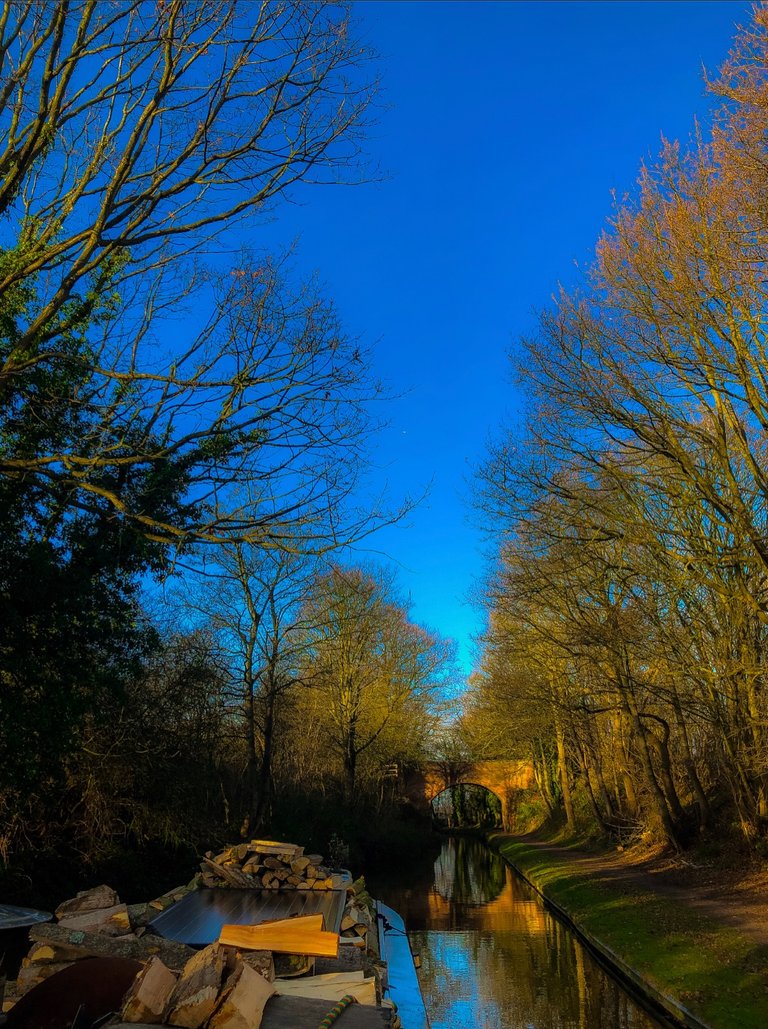 Ok now this looks narrow, I sound my horn before entering as there's not enough toom for a boat to pass coming the other way. I am glad it isn't busy today as this could be a bit tricky otherwise.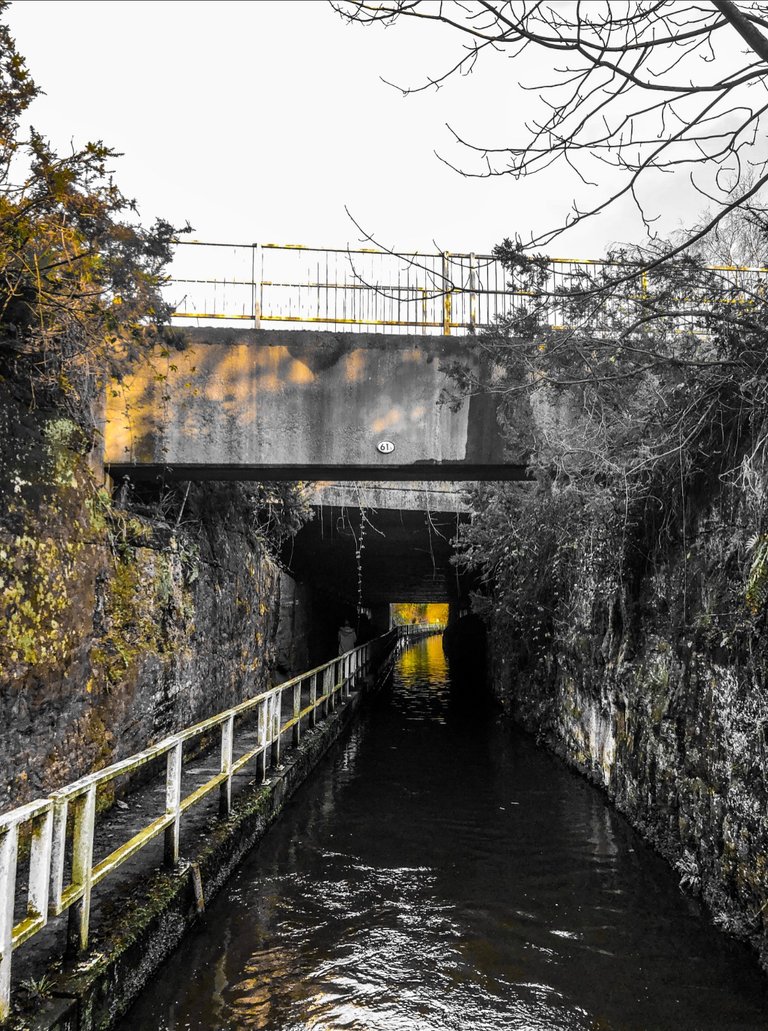 Narrow with steep sides on the other side of the bridge.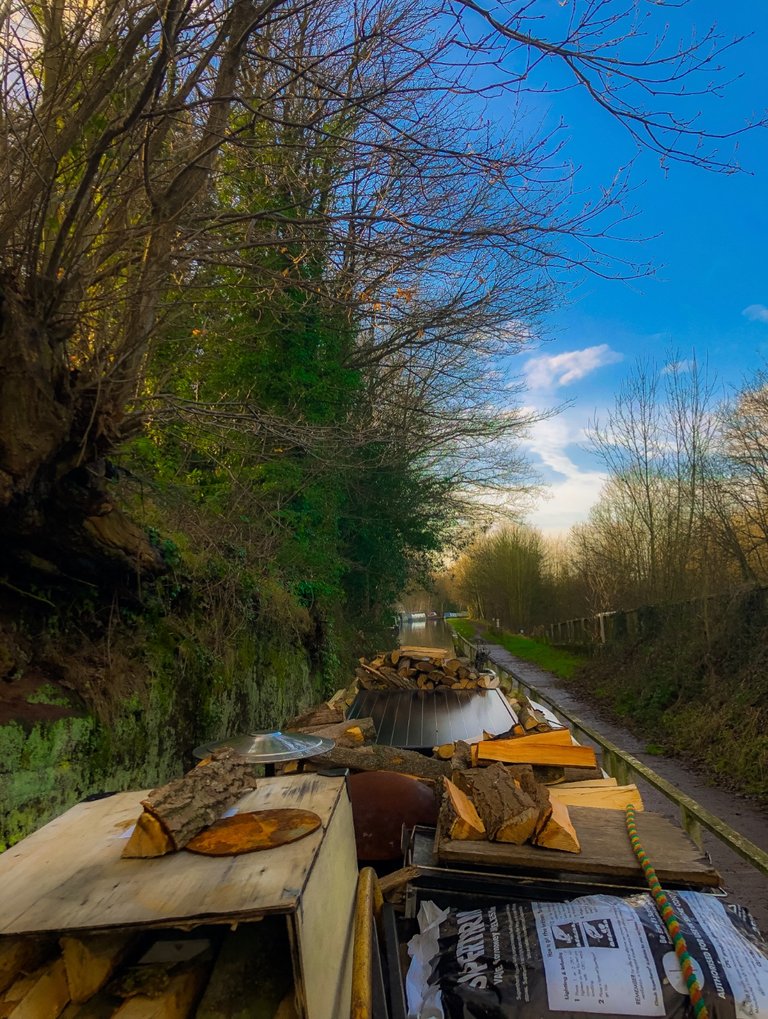 It was a little tricky avoiding scraping along the high embankment as there really isn't very much room at all.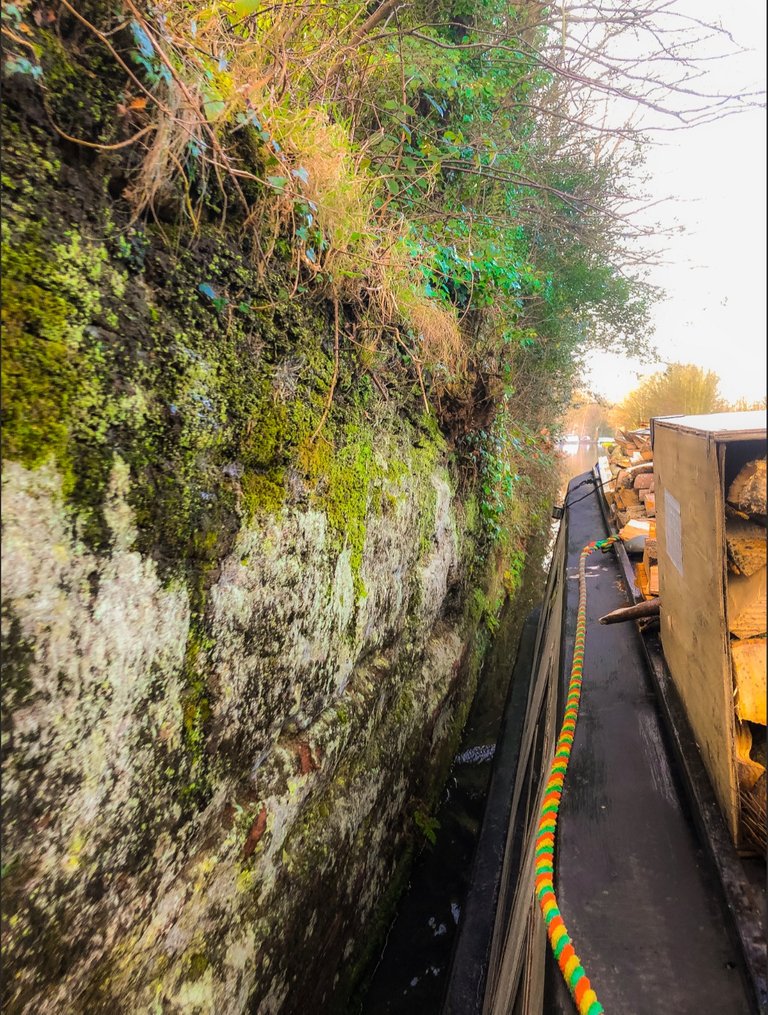 Safely through and a water point I didn't see on the map. We always stop even if we are quite full as it means we can have a long shower with no worries then.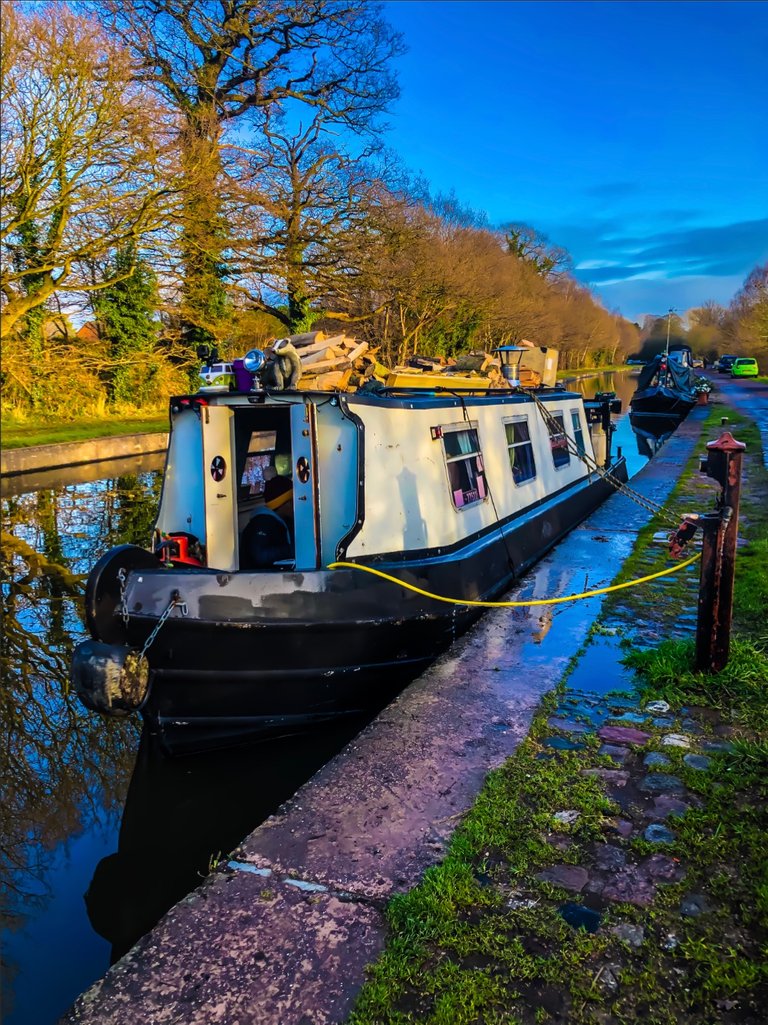 Railway bridges spanning both road and canal.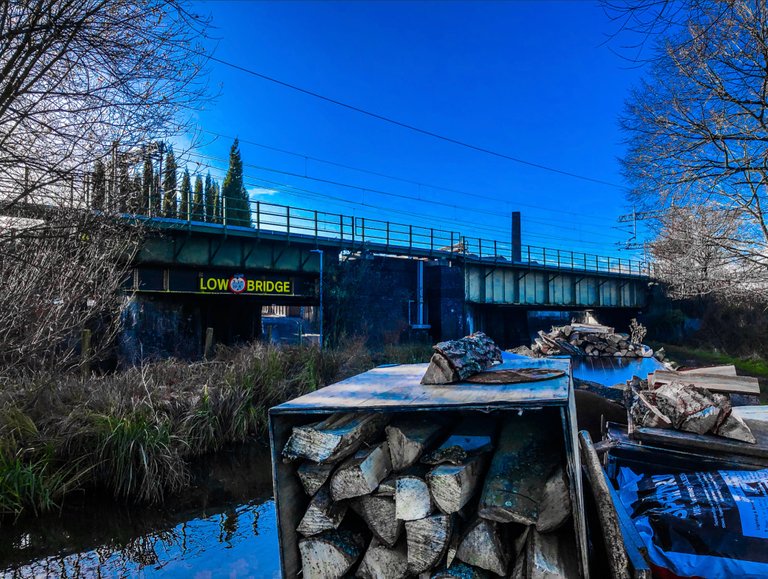 It's getting chilly as the sun sets so i think I'll look for a mooring spot.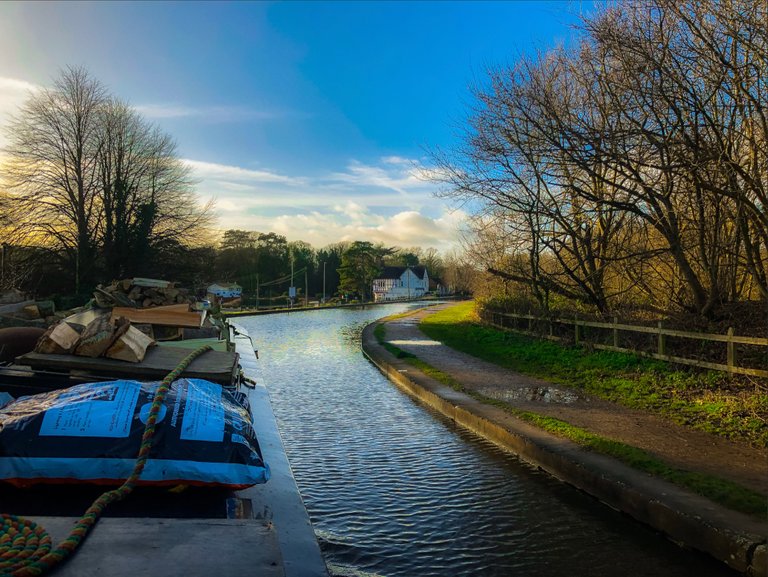 More train tracks, they usually follow canals.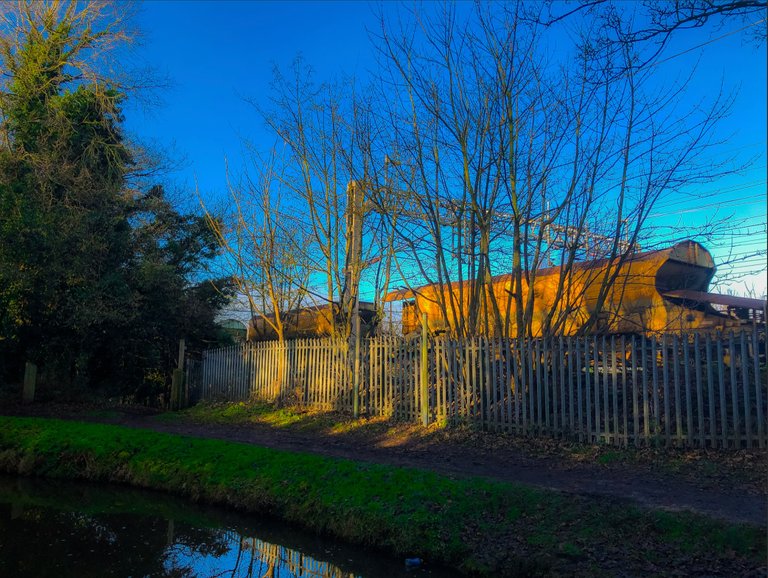 And this will do us for tonight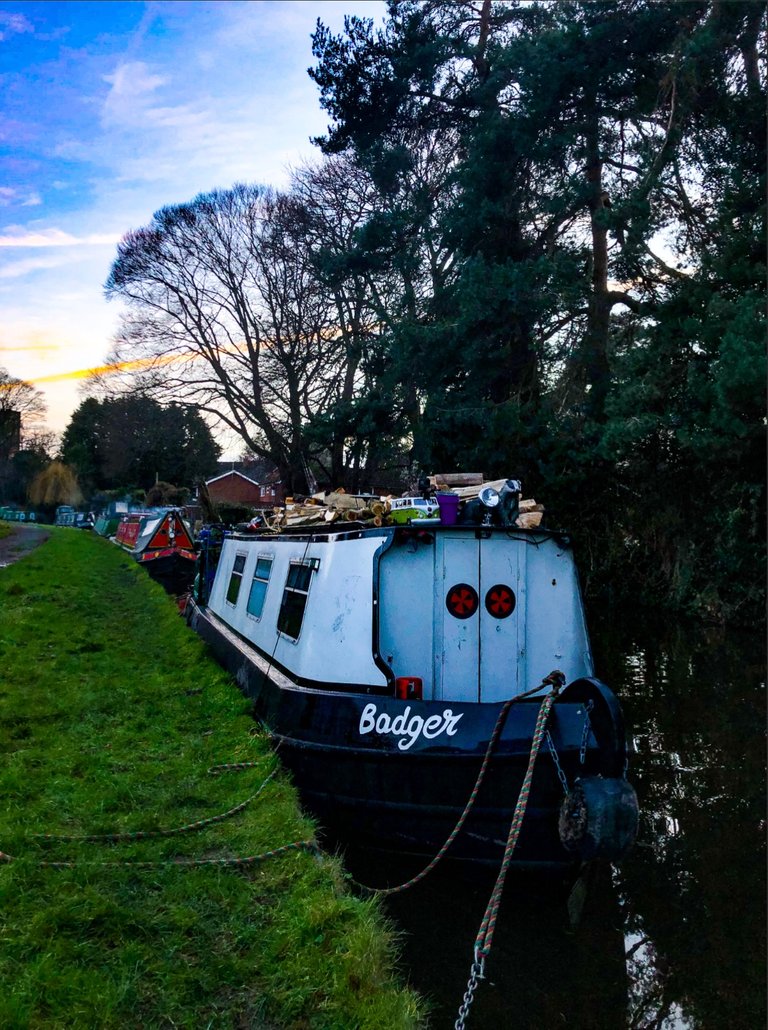 opposite the local underground hotel.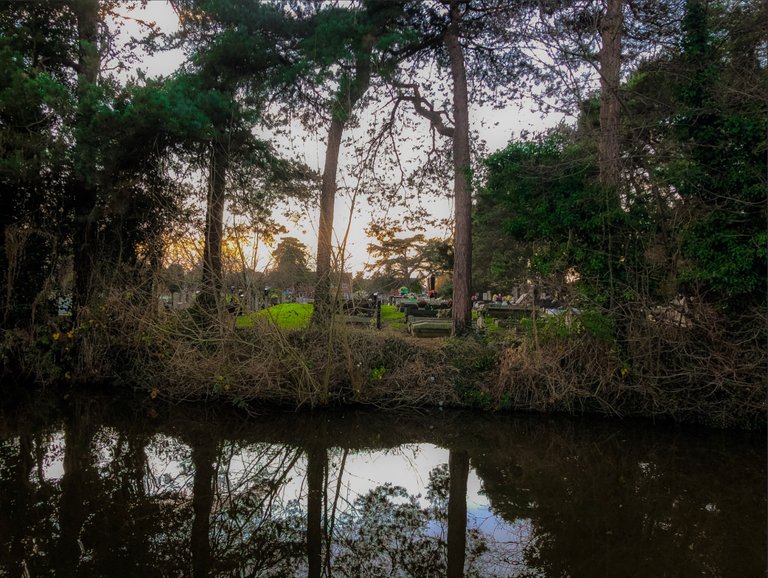 A sublime Sunday Cruise, a little chilly but such a beautiful day. And a few km closer to where we wanna be 😁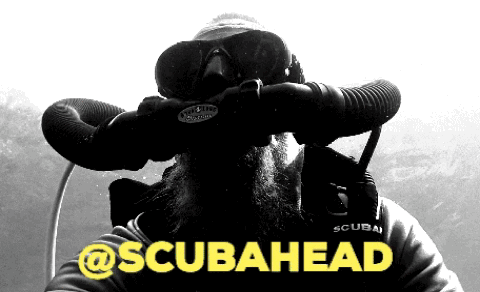 ---
---