The Pharmacy for my Drug of Choice
Hail to the Hive!
We have been in the Newton Abbot area now for around 6 weeks and have passed this quaint looking cafe on many occasions and I thought it about time I tried it out to satisfy my curiosity.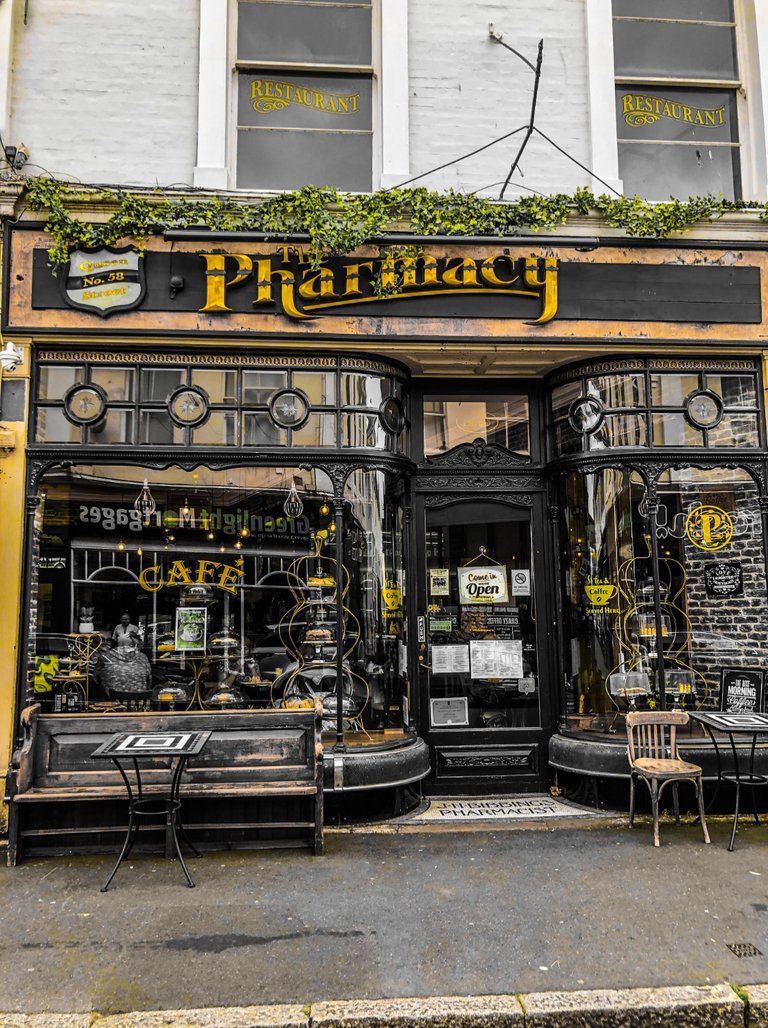 I do like to discover new cafes to enjoy a hot cup of the black gold we love and know as coffee and this looked interesting.
The building itself used to be an actual Pharmacy and @diveratt informs me that he is so ancient he can remember it when it actually was and not the coffee shop it is today. I love it when new businesses adopt and preserve the old character of a building and it's even better if they can work in the old name and somehow use it to enhance a quirky vibe. I was keen to see what it was like.
Upon entering I was immediately struck by how they have not only tried to use as much of the old fittings of the Pharmacy but also other little items to act as decoration.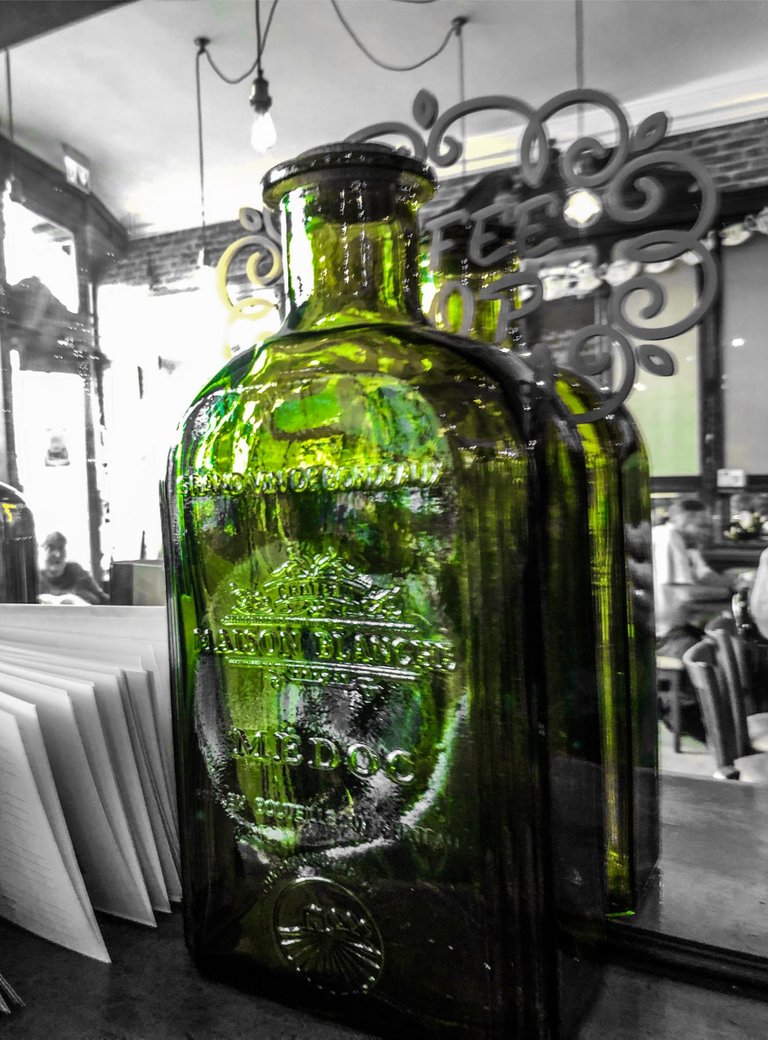 It had a quirky old school vibe kind of like you get when you enter an old classroom that hasn't changes at all in decades.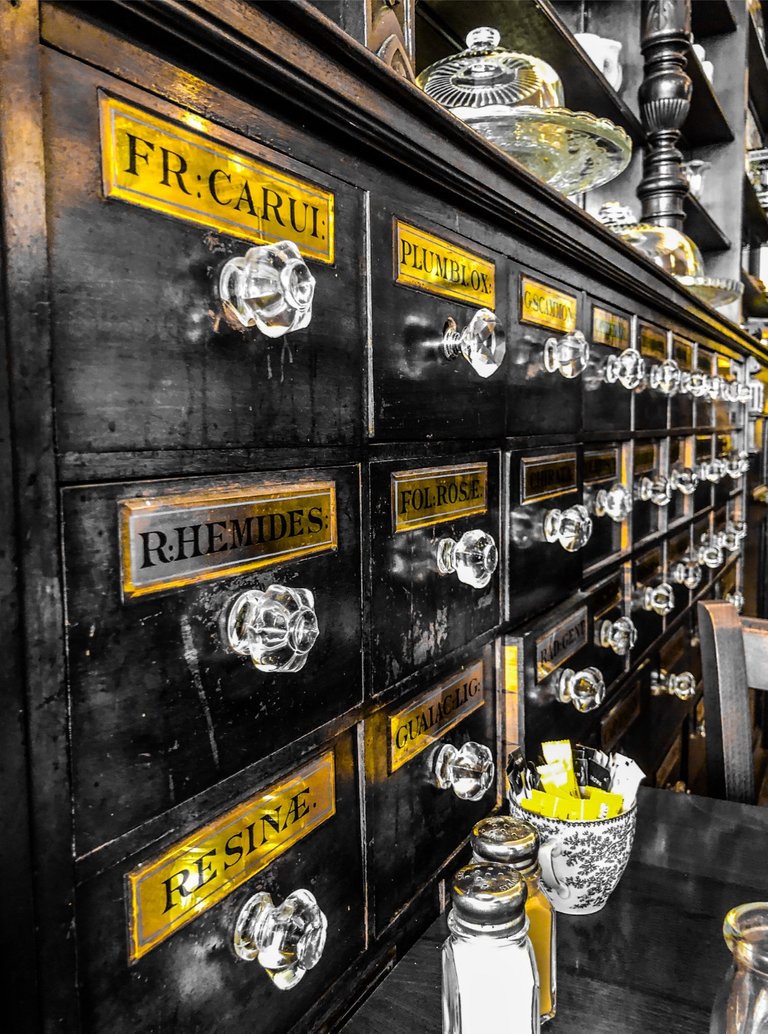 Old school brand logos decorating shelving spaces was a nice touch also.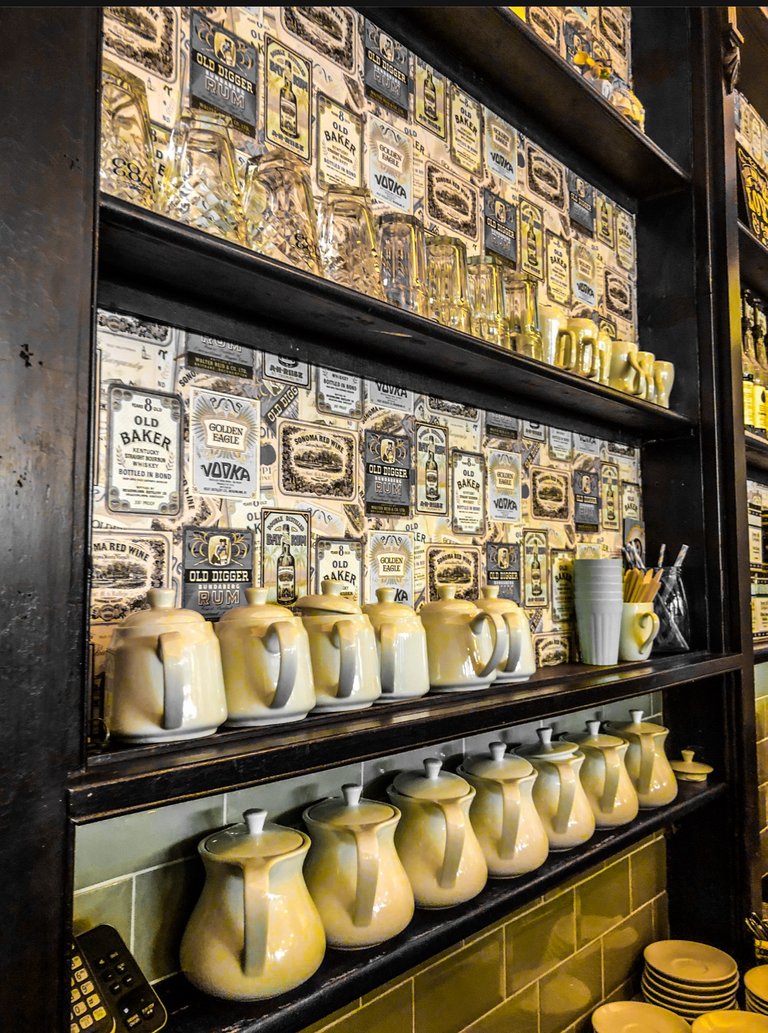 the old display cases had an unusual choice of ornaments in them.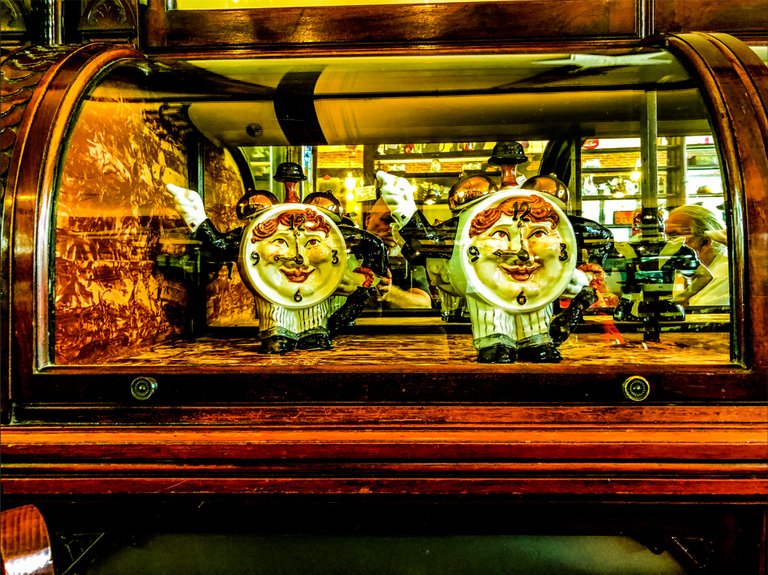 SO now down to the actual reason for being here. My drug of choice and reason for being in this 'Pharmacy'
My coffee!
Now I usually drink my coffee black at home and on the move but if I am in a cafe of a morning I will usually indulge in a cappuccino. So @diveratt ordered 2 for us to sit and enjoy.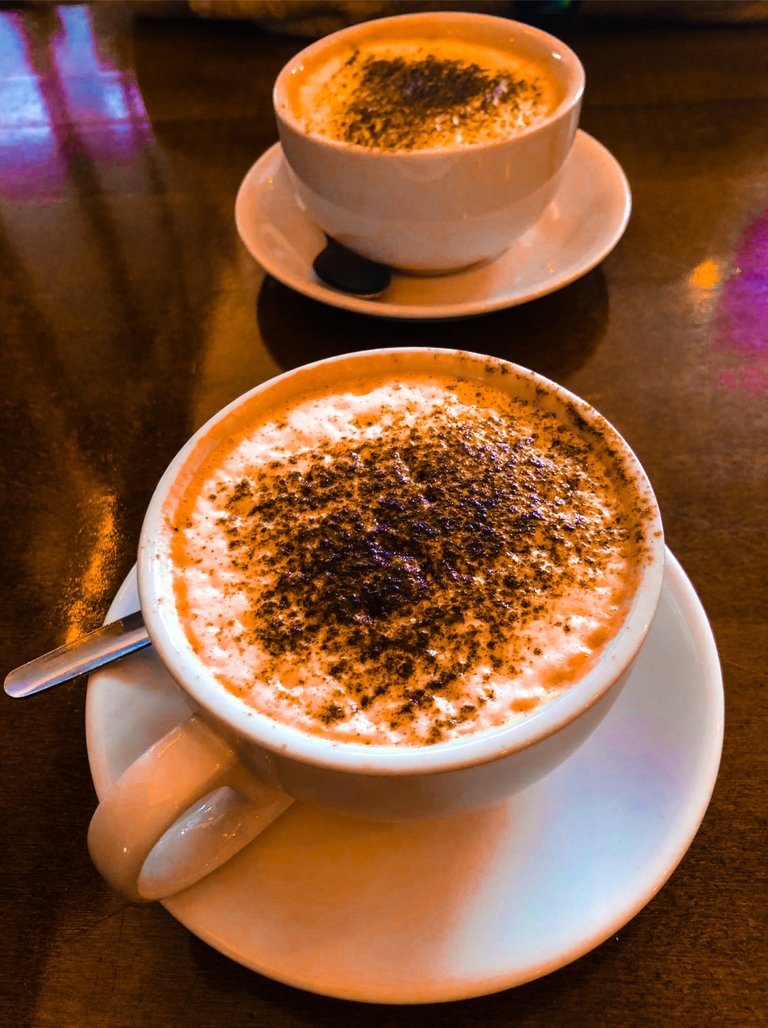 Sadly it was a disappointment as the coffee tasted a little thin and lacked any robustness or kick. We chatted and drank the coffee but neither of us felt the need to order a 2nd cup as I would normally do when seated and relaxed in a coffee shop. Cake or a pastry would normally follow as well if the coffee was to my liking but such was the disappointment in the coffee that we just decided to up and leave after the one rather insipid cup.
So as a review I would say that the Pharmacy as a coffee shop is all style and no substance, which is a great shame as the place has a wonderful aesthetic and deserves a better product.
So my search for coffee in Newton Abbot continues......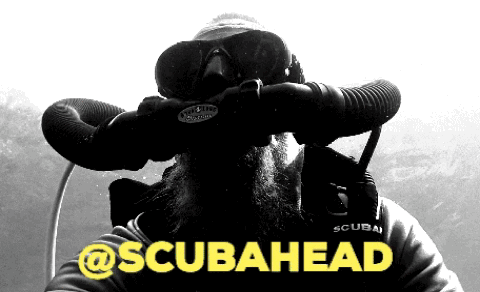 ---
---