Beer Tasting: Beawertown Gamma Ray, Black Belt, Tupamaros, and Goose Island
Hello, beer tasters! 🍻 😎 🍻
This week I wandered around the ruins of the largest ancient city. The weather was warm, humid and a few times rainy, just right for a daily sip (or two) of cold beer after walking for miles.
Well, I'm home today, and it's the 275th #beersaturday, just in time to edit these memories into some kind of story that might be of interest to members of one of the oldest communities on the Hive blockchain.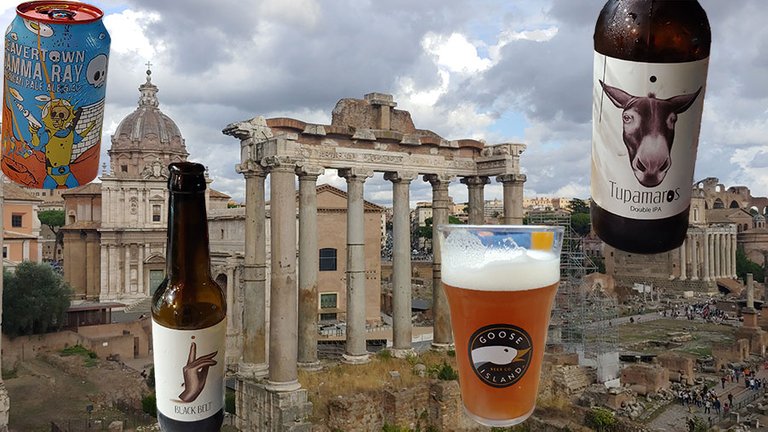 I usually have two, but, now I'll make an exception, there will be four!
I can't remember the names of the pubs and restaurants I tasted in because they were nothing special, well, maybe they were a bit better than the average tourist traps that only serve Moretti lagers.
🍻 😎 🍻 😎 🍻
Beawertown Gamma Ray APA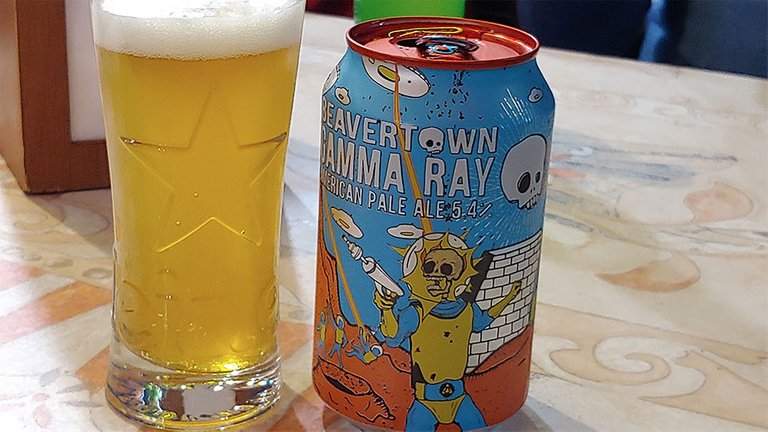 Brewed by Beavertown Brewery (Heineken), Lockwood Industrial Park, Tottenham Hale, Greater London, England.
Can, 0.33 l, alcohol 5.4% ABV, 55 IBU.
It's APA, American Pale Ale style, more fruity and less bitterness than American IPA but more alcohol than session IPAs.
What do master brewers say?
Gamma Ray is our iconic experience. It's for those seeking true craft beer flavor. Smooth, refreshing but with enough twist of bold American flavors to give your tastebuds a little zap.
The rich and refreshing taste is perfect for those wanting to really explore our world of flavor. This is our original craft beer icon, our American dream, inspired by those great pale ales from California's pacific coast.
Since I am writing backward I have to say that I ordered it because I liked the design on the can.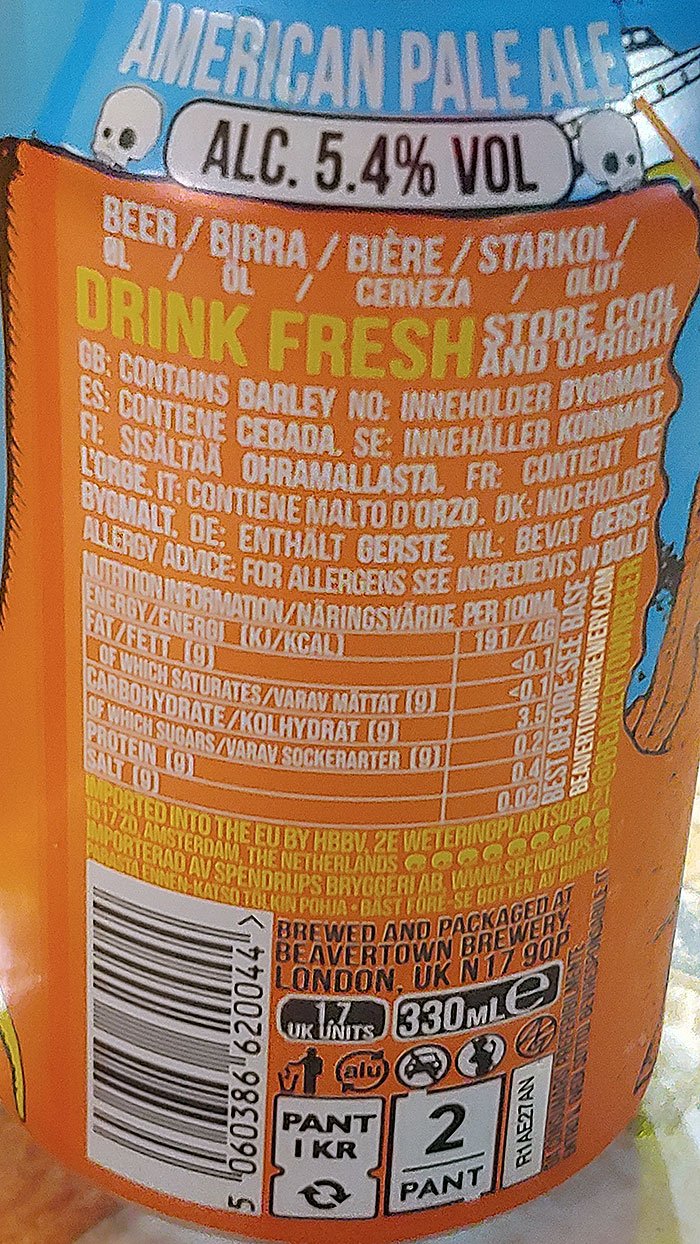 Clear yellow color, average head. It smelled of hops. The sip went down the throat smoothly and the palate developed a pleasant bitterness, just right, with hints of fruity aromas of citrus, tropical fruits, and hay. In the aftertaste, the bitterness slowly disappears and the malty sweetness remains in the background.
A truly excellent beer! Refreshing and delicious, a class above anything I have tasted so far. Of course, because it was great, I didn't stop at just one. :) 😁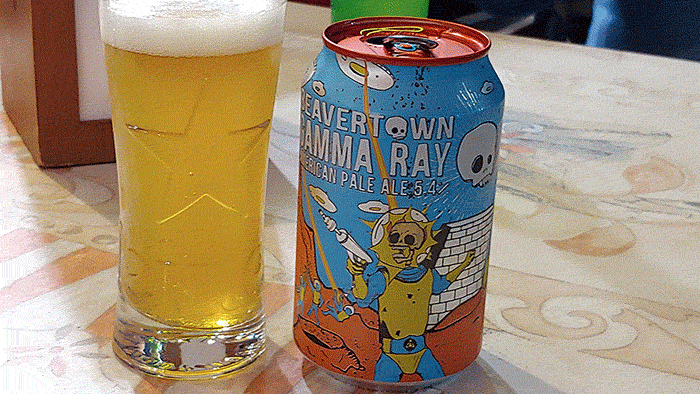 🍻 😎 🍻 😎 🍻
Tupamaros Double IPA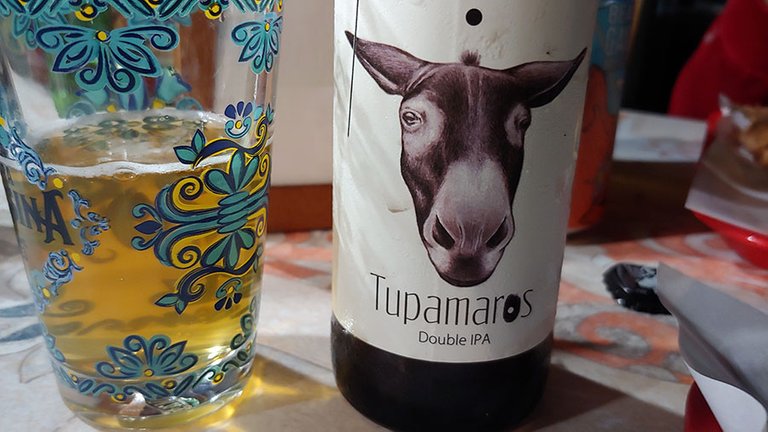 Brewed by Ritual LAB, Rome, Lazio, Italy.
Bottle, 0.33 l, alcohol 8.0% ABV, 75 IBU. Double IPA style, intensely hoppy and strong pale ale, with a lot of alcohol, fruit aromas, and bitterness.
What do master brewers say?
Our "Tupamaros" has a decidedly exaggerated hoppiness, as the style requires; hints of grapefruit, citrus, and tropical fruit characterize the nose of this bitter but balanced, complex, and persistent beer of ours, in the mouth dry and incredibly easy to drink despite its 8 degrees alcohol content (well hidden!) ends with resinous and balsamic notes.
An extreme beer full of intense aromas and flavors is given by the best varieties of American hops present in large quantities in this "hop bomb."
A local microbrewery will be interesting.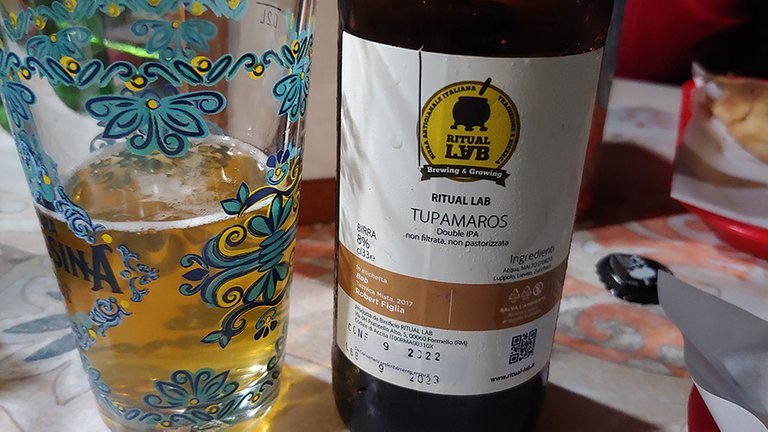 The beer is orange in color, unfiltered and unpasteurized, the head was average and disappeared quickly. Strong hop aroma. In the first sip, the bitterness overpowered everything else, with citrus, grapefruit, and bread aromas in the background. The hop bitterness lingered in the aftertaste for a long time, while the other aromas slowly disappeared.
A very good, even excellent, refreshing, and drinkable beer. I have no complaints but the previous one was better. I would actually like to have both in the fridge if possible...
🍻 😎 🍻 😎 🍻
Black Belt Oatmeal Stout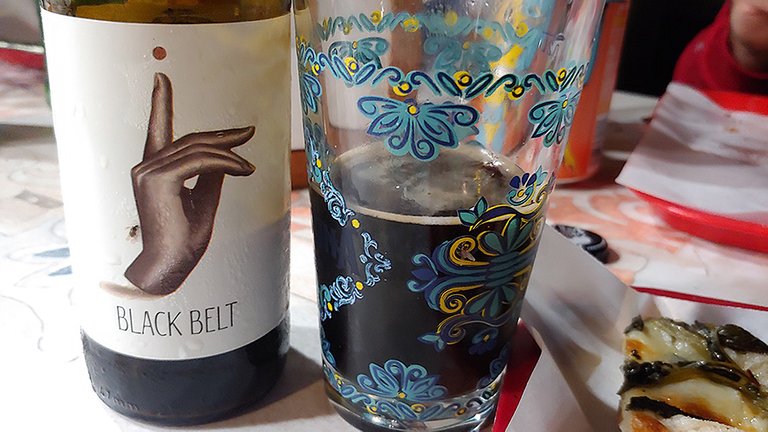 Brewed by the same brewery as previously.
Can, 0.33 l, alcohol 5.9% ABV. It's Stout style, roasty, malty ale with an oatmeal flavor.
What do master brewers say:
Black beer is characterized by the presence of roasted malts and the smoothness given by the use of oat flakes.
Clear notes of coffee, chocolate, and licorice accompany the drink, always elegant and balanced.
Moderate carbonation, compact and persistent biscuit-colored foam.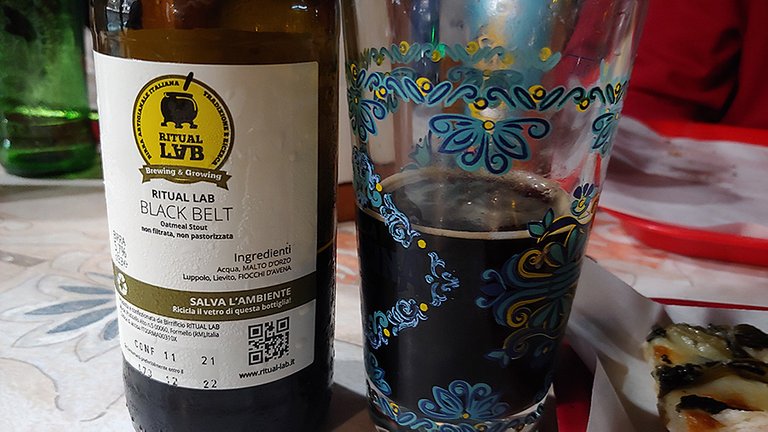 Dark brown with a little foam. Burnt smell. The sip goes down the throat smoothly. In mouth, I taste the burned sweetness of malt, coffee and chocolate, but no hop bitterness. The bitterness of the burn lingers in the aftertaste for quite some time.
I did not find this beer anything special. An average stout which isn't very well balanced with the other flavors.
🍻 😎 🍻 😎 🍻
Goose Island Goose IPA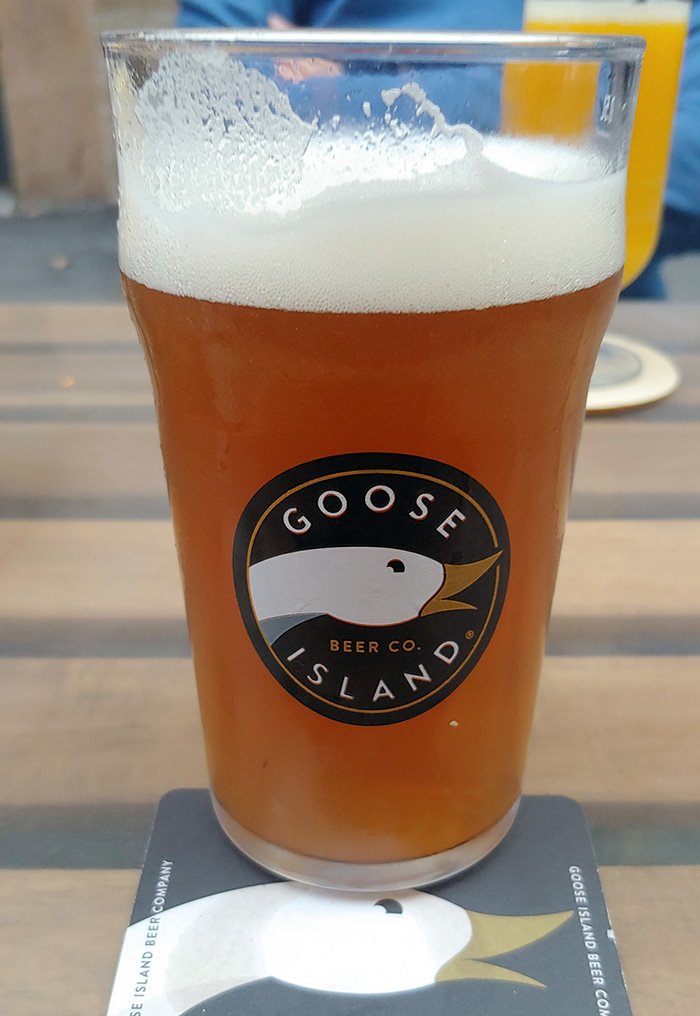 Brewed by Goose Island Beer Company (AB-InBev), Chicago, Illinois, United States.
Draft, pint, 0.44 l, alcohol 5.9% ABV, 59 IBU. IPA style, pronounced bitterness, and fruity flavors.
What do master brewers say?
An English Style IPA, this beer opens with a fruity aroma set off by a dry malt middle and long hop finish.
Our India Pale Ale recalls a time when ales shipped from Britain to India were highly hoped to preserve their distinct taste during the long journey. The result is a hop lover's dream with a fruity aroma, set off by a dry malt middle, and a long hop finish.
Bourbon in color and 59 in International Bitterness Unit, our IPA uses Pilgrim, Styrian Golding Celeia, Cascade, and Centennial Hops.
We don't need to be the only beer you drink. We just want to be the best beer you drink.
Quite a bold statement, given what has been tasted so far. I am really curious whether it's true.
And this from the master brewers:
Goose Island's flagship IPA is a six-time medal winner at the Great American Beer Festival. We've taken the traditional English Style and created our own fuller flavored IPA with bright citrus aromas and a bold hop finish.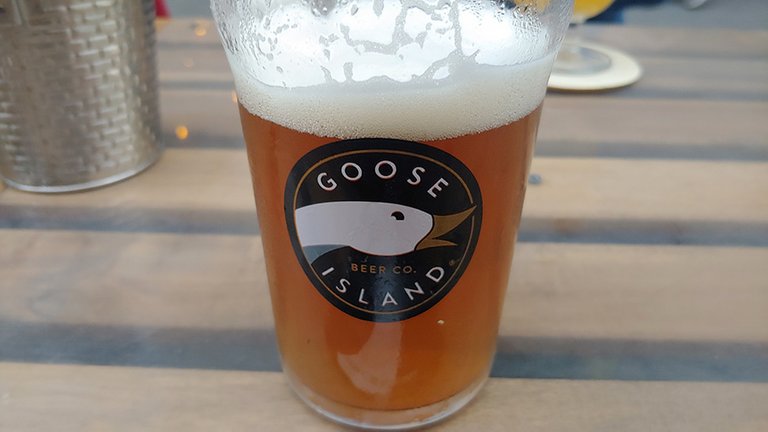 The beer is a cloudy amber color and has a creamy, persistent foam. It smells of hops. The sip went down my throat smoothly, the aroma is spicy with citrus and other fruity notes. In the aftertaste, the bitterness remains for some time all other aromas disappeared.
A good beer, refreshing, but not quite up to the first two, at least to my taste. Otherwise, I think the brewers are a bit sleepy with this beer. It won its last award 12 years ago...
🍻 😎 🍻 😎 🍻
And what am I listening to as I write this?
I didn't manage to make a #newtunes post yesterday because we drove 12 hours from Rome and listened to DJ Mayawaska in the meantime.
Mayawaska - Vishnu Nights

🍻 😎 🍻 😎 🍻
More stories about beers? You can go back a little further in history! 😎 😁
2017 🍻 2018 🍻 2019 🍻 2020 🍻 2021 🍻 2022
Stay healthy and enjoy your beer!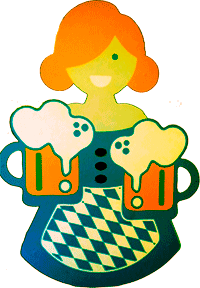 Take a look into Beer Community
if you want to read more Beer adventures.
And if you want to share your beer experience,
post your story to the Hive BeerSaturday challenge for fun.
BEER token is ready for you, too :)

Thanks, @detlev who started all this!

btw: There are two BEER Games in town:
BEER PONG, and BEERFRIENDS


🍻 😎 🍻
5% of the earnings of this post will go to beneficiaries of the community (@beerlover).
🍻 😎 🍻
Stay Healthy!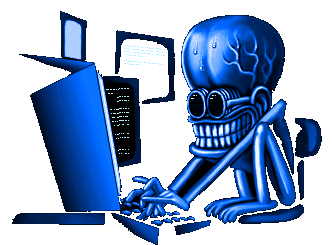 @seckorama
My NFT Showroom Gallery
Watch my 3Speak Channel
Photo Manipulation
Beer Tasting
Ready for Web3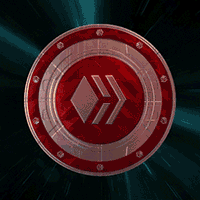 ---
---