Beer Tasting: Bergkonig's OL51 and La Trappe Isid'or
Hello, beer lovers! 🍻 😎 🍻
How is your autumn going? It's cloudy, damp, and gloomy here. Like every autumn, nothing special is expected :)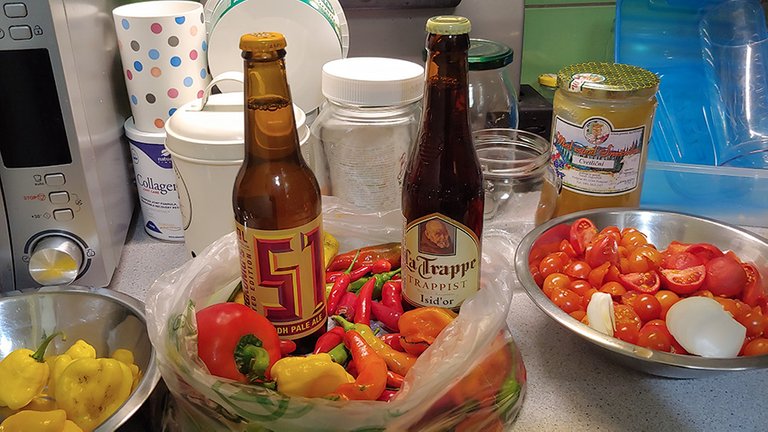 It's lucky we have #beersaturday and the opportunity to turn this dull situation into something more acceptable.
I have two beers from different backgrounds, Slovenian and Belgian, and I can't wait to taste them.
First, the one with less alcohol.
🍻 😎 🍻 😎 🍻
Bergkonig's OL51 Single Hop DDH Pale Ale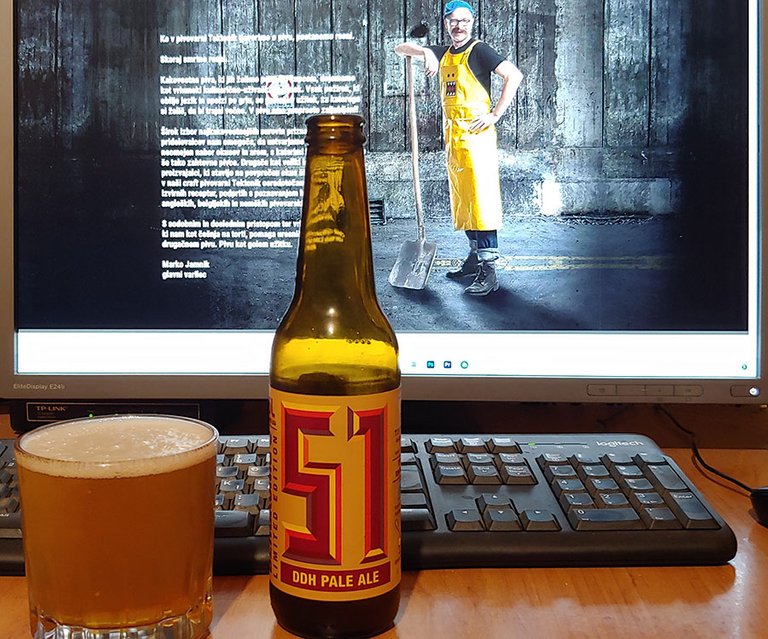 Brewed by Tektonik Tovarna Pivovarna, Ljubljana, Slovenia.
Bottle, 0.33 l, alcohol 5.1% ABV, IBU 1/5.
It's an APA or American Pale Ale, a refreshing and average-strength hop-forward pale ale.
What do the Master Brewers say?
Peacock among baboons. Limited edition. This modern style beer is called a single hop DDH, which would mean that one hop variety and double dry hopping are used.
This time we have chosen the modern aromatic Mosaic hop, which is considered by many to be one of the most multifaceted hop varieties in terms of aromatic profile. Despite the rather high content of alpha acids, which are fatal to bitterness, an incredible range of aromas, both herbal, floral, tropical and stone fruit, citrus, and berry aromas, can be achieved by varying the techniques and quantities of hop additions in the brewing process. However, the most distinctive aroma is that of blueberries and a mix of wild berries, as well as mango and citrus.
I have tried a few from this series, the so-called OL - Open League. They were generally very good except for one, I think #33, which was too sour for my taste.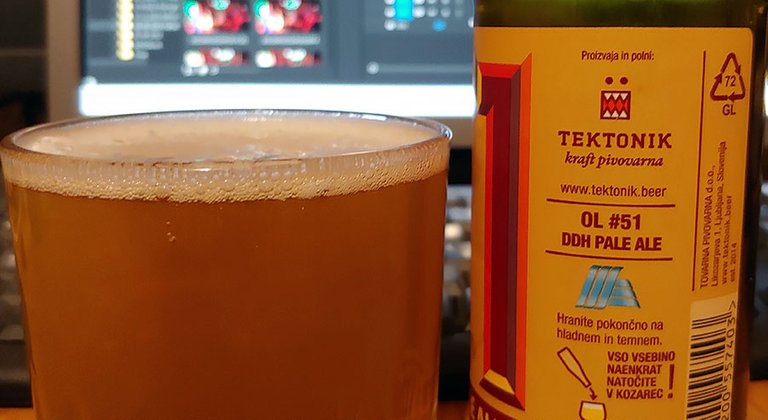 The beer is very cloudy, unfiltered, let's say golden in color, with little head. It smells nice of hops and fruit.
The first sip goes smoothly through the mouth into the throat. First I taste bitterness but not too much, then citrus and malt sweetness. The bitterness lingers in the aftertaste for a while.
Refreshing and drinkable. Less bitter than an IPA but more like lagers. Just fine, I have no complaints. Suitable for all seasons.
Although it is available, I think it will slowly disappear from the shelves in the shops, the last time I saw it was OL-78. This one will come along too :)
🍻 😎 🍻 😎 🍻
Memes today? No, but one photo of something else.
Today, before #beersaturday, I was (as you can see from the cover photo) working on my chilies and making about a liter and a half of hot chili sauce.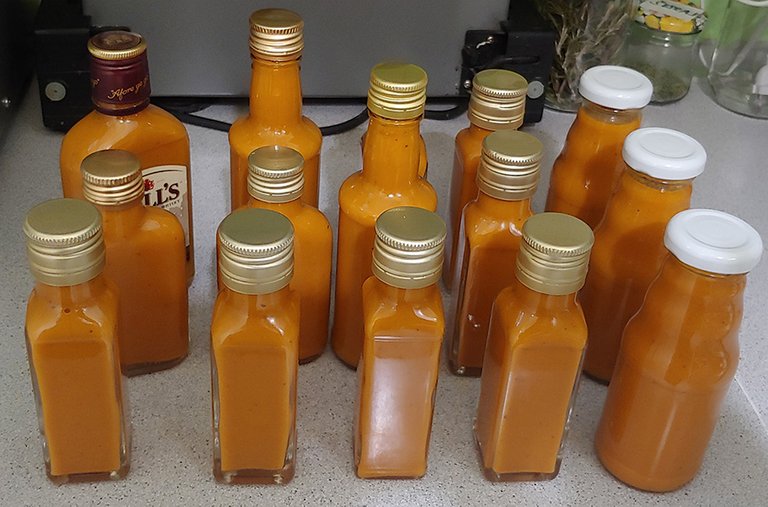 I've never made chili as spicy as this. I hope it goes well with beer.
Ugh, how spicy! :) 👽☠️💀
🍻 😎 🍻 😎 🍻
Let's move forward
La Trappe Isid'or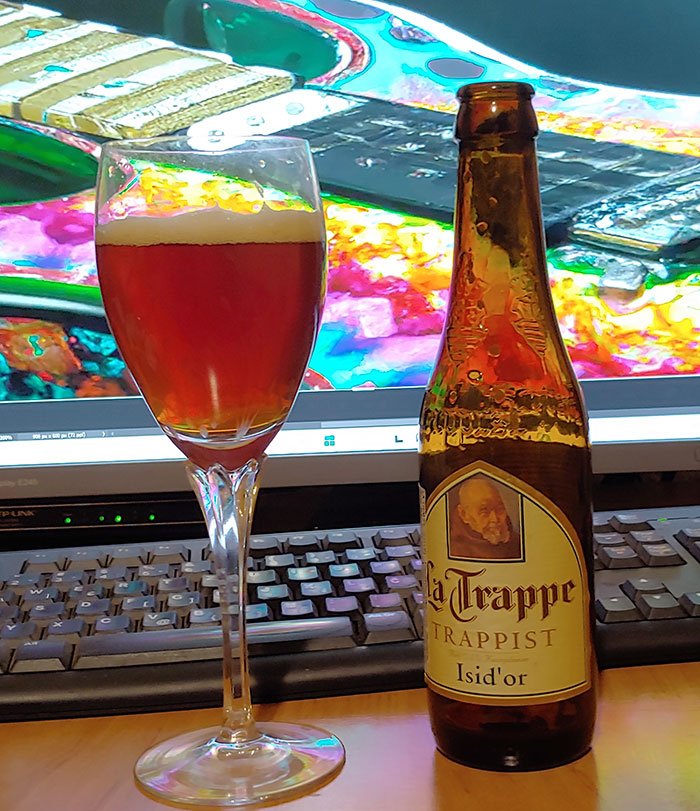 Brewed by Bierbrouwerij De Koningshoeven - La Trappe Trappist, Berkel-Enschot, North Brabant, Netherlands.
Bottle, 0.33 l, alcohol 7.5% ABV, 27 IBU.
It's an Amber Belgian Ale, complex, with a blend of malt richness, spiciness, and dark fruit flavors.
What do the Master Brewers say?
Named after brother Isidorus, Koningshoeven Abbey's first brewer. Brewed to mark the occasion of the Trappist brewery's 125th anniversary in 2009, Isid'or was so well received that it earned itself a permanent place in La Trappe's line-up. Unfiltered, slightly sweet amber ale with a hint of caramel, which continues to ferment after bottling and has a rich, slightly bitter flavor, and a fruity aftertaste. Wheat & barley malts, Perle hop.
Nicely described. Belgian beers are different from the ones we drink here, most of the time they don't disappoint.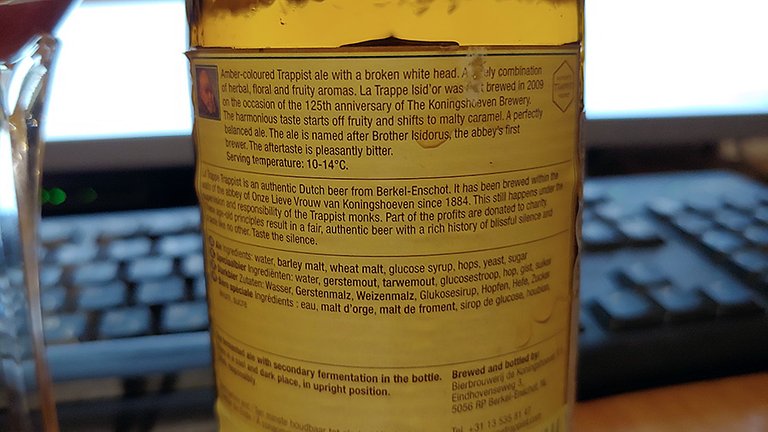 The beer is unfiltered, and amber in color, and the head is medium and creamy. It smells of slightly burnt malt. It goes down the throat smoothly, and on the palate, I first taste the discreet bitterness of roasted barley and caramel, then banana and figs and bread.
The bitterness and the fig flavors linger for a while in the aftertaste.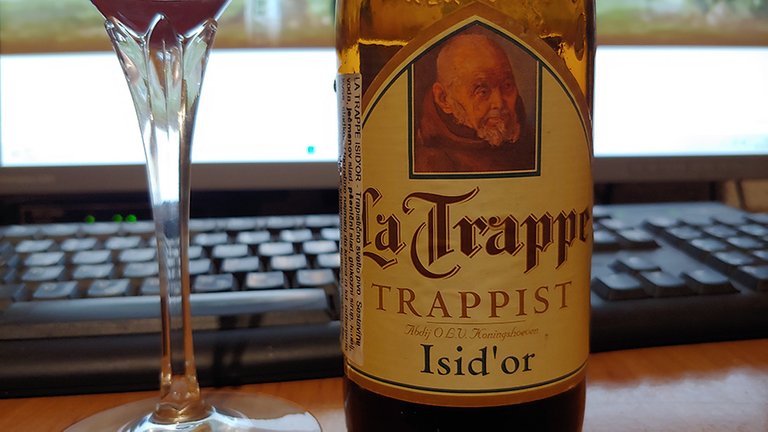 A tasty and complex aromatic beer. Exactly what I expect from a good Belgian beer. I would not compare it with the previous one because that would be like comparing apples and pears. Both are good beers.
They deserve to be chilled in my fridge but nothing will come of it. The first one is limited and no longer in the shops, and the second one is not sold here.
🍻 😎 🍻 😎 🍻
And what am I listening to as I write this? Something from my last #newtunes post. South African Jazz, from the album with the meaningful title "$/He Who Feeds You... Owns You".
The Brother Moves On - Bayakhala

🍻 😎 🍻
More stories about beers? You can go back a little further in history! 😎 😁
2017 🍻 2018 🍻 2019 🍻 2020 🍻 2021 🍻 2022
Stay healthy and enjoy your beer!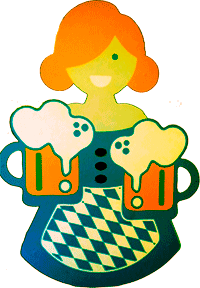 Take a look into Beer Community
if you want to read more Beer adventures.
And if you want to share your beer experience,
post your story to the Hive BeerSaturday challenge for fun.
BEER token is ready for you, too :)

Thanks, @detlev who started all this!

btw: There are two BEER Games in town:
BEER PONG, and BEERFRIENDS


🍻 😎 🍻
5% of the earnings of this post will go to beneficiaries of the community (@beerlover).
🍻 😎 🍻
Stay Healthy!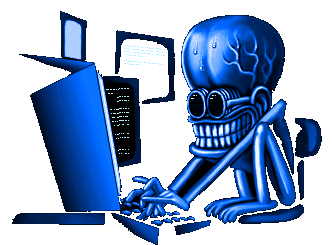 @seckorama
NFT Showroom Gallery
3Speak Channel
Photo Manipulation
Beer Tasting
Foodies
Ready for Web3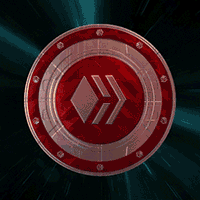 ---
---