Pasta With Ham
Hello, chefs! 😋
Looking back through my recipe posts in the Foodie Be Hive Community, I can only conclude that pasta dishes in all kinds of ways are very popular in our home.
Of the 63 recipes I have published so far over a few years, 13 have been pasta dishes.
Oh, and today I'm going to make another one :) 😋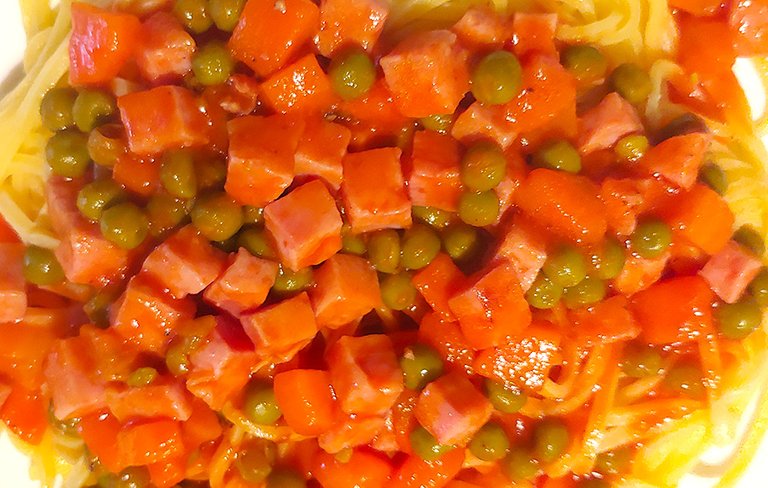 Pasta with ham is often on our menu, mainly because it's easy to prepare and quick to make.
So, you come home from work, pick out some pasta (we always have it in stock) and you can have it ready in less than half an hour.
And you can always improvise with the ingredients, there are no strict rules.
In the end, everyone is full and happy, because this kind of dish always succeeds.
😋 📷 😋
What do we need for 4 people?
half a kilo of pasta (here I have fresh Tagliolini, cooked in 3 minutes)
300 grams of cooked ham
two carrots
a cup of peas (which I defrosted)
2-3 decilitres of tomato sauce (passata)
parmesan, hard-grating cheese
a couple of tablespoons of olive oil
salt and pepper to taste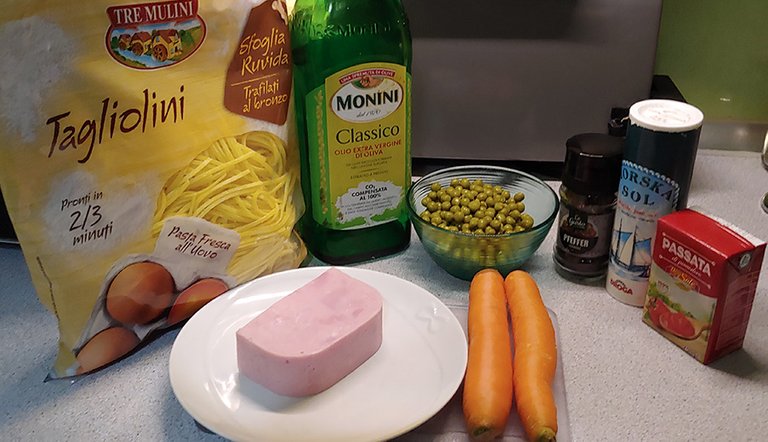 😋 📷 😋
Most of the work is in the preparation of the ingredients, or rather, the cooked ham and carrots must first be cut into cubes.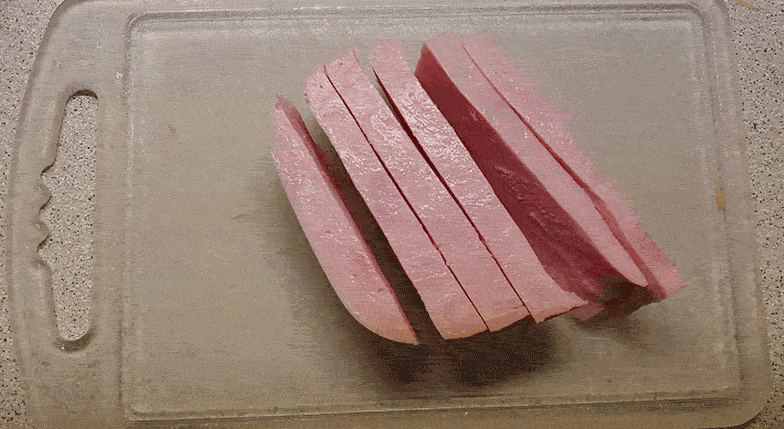 Everything is cut and ready to cook. Even a piece of hard Parmesan cheese, which we'll grate at the end.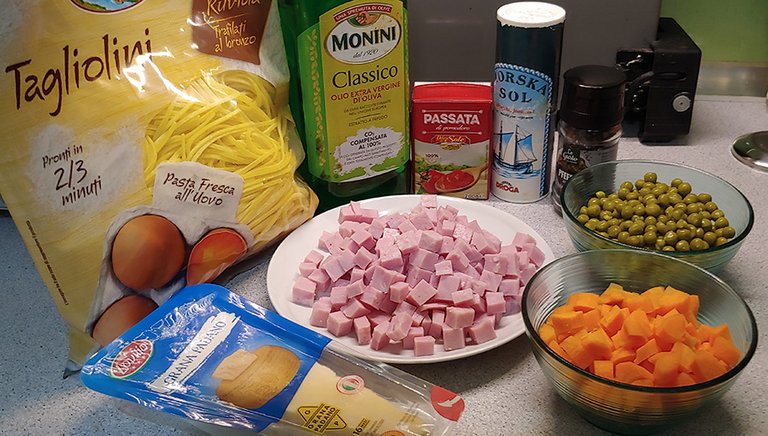 😋 📷 😋
Let's go cooking!
Pour two tablespoons of olive oil into a large pan and heat. Then add the diced carrots, sauté for a minute or so to soften a little, and add the diced ham. Fry for about two minutes until the ham starts to take on a dark color.
When you see the ham starting to stick to the bottom of the pan, add the tomato sauce. Stir and, if necessary, add a deciliter of water if it's too thick. Then simmer the whole thing over low heat for about two minutes.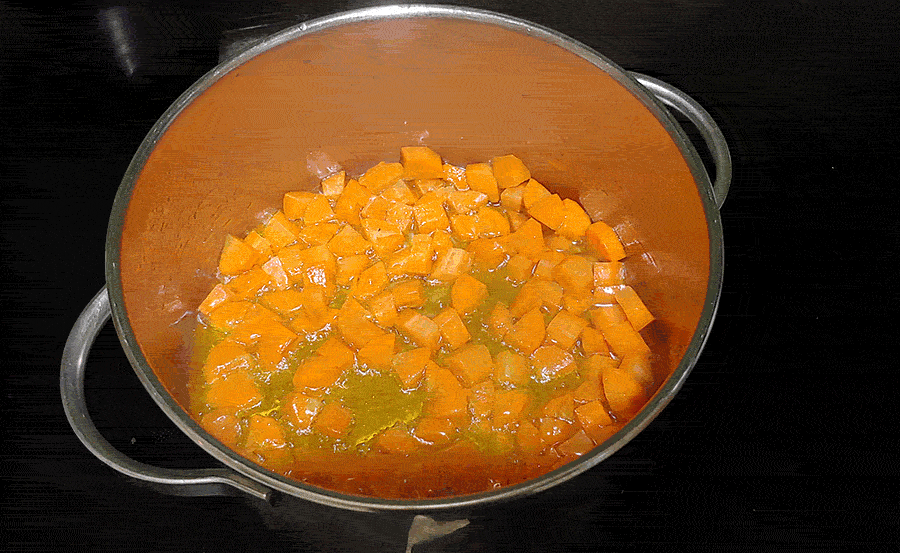 😋 📷 😋
While the sauce is simmering, prepare the pasta. I had fresh Taglionini, a kind of flat spaghetti that cooks in two to three minutes.
Of course, you can take any type of pasta you like or even make it yourself, but then the preparation time increases.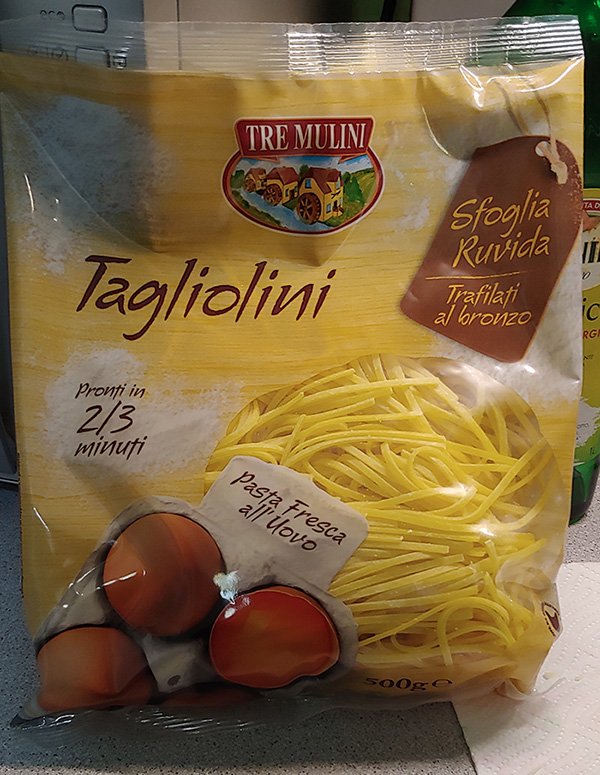 Put the taglionini in boiling water for two minutes and the pasta is ready.
You can also cook them in a sauce, but my family doesn't like that. Strain the pasta and now just serve.
The grated Parmesan cheese should not be missing and I have also offered pickled, sweet, and sour beetroot.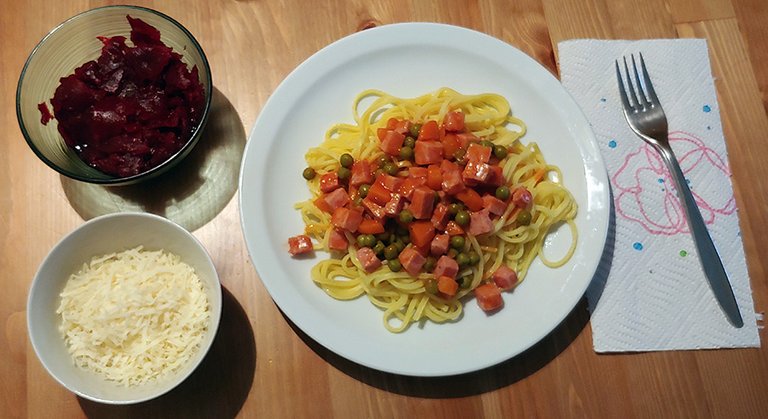 As I said at the beginning, at the end everyone is full and happy.
Thank you for your attention and happy cooking!
But is there anyone hungry? 😋
Foodies 2020 | Foodies 2021 | Foodies 2022
@foodiesunite


😋 📷 😋
Stay Healthy!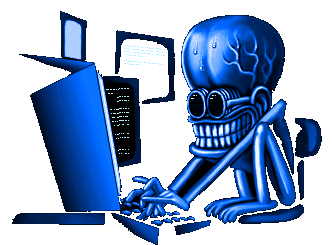 NFT Showroom Gallery
3Speak Channel
Photo Manipulation
Beer Tasting
Foodies

Ready for Web3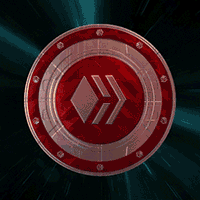 ---
---