Hive Open Mic Week 127 || Rebel Heart (cover) by Lauren Diagle || Eng-Esp
---
Heyy everyone 🤗, it's hive open mic week 127 💃🏽🥳
This week wasn't so easy, I almost found myself composing a song with the theme humility, should we call that singers' block? 😂
And now, I know you're probably thinking I'm obsessed with Lauren Diagle😂, maybe I am (not an obsession though) but recently, YouTube music has been bringing more of her songs my way and I'm loving her more.
This song expresses the exact words I'd love to say to God sometimes. Like @josediccus expressed in his post earlier this week:
when we're battling experiences such as this, it's always the lyrics of the song, we're more keyed into rather than the melody.
There are times when beyond the melody, the lyrics speak directly to your heart. Music is one of the most assuring ways to know you're never alone in whatever it is you're going through.
As a believer, there are times you get mad at yourself for doing some things, this song particularly speaks about that. But, it takes humility to admit you're wrong and actually ask for help. Humility is key to our lives just like @daniky sang in his entry this week.
Life is fleeting, always remember to walk circumspectly.
I'd like to express my gratitude to the moderators and everyone on hive open mic, I was delighted to see my name as the featured artist for the week 126, it was an awesome feeling. So that's how y'all feel? @jaydr, @chosenfingers, @obaro, @benii and other all-time wonderful artists!
To my friends @monioluwa, @josediccus, @olujay, @jaydr, @merit.ahama, @maryjacy 🤗, @monica-ene, everyone in fact, you all are the bestest🤗❤
Thank you for watching my video, one mighty hug for you 🤗❤
Hola a todos 🤗, es la semana 127 del micro abierto de la colmena 💃🏽🥳
Esta semana no fue tan fácil, casi me encuentro componiendo una canción con el tema humildad, ¿deberíamos llamarlo bloqueo de cantantes? 😂
Y ahora, sé que probablemente estés pensando que estoy obsesionada con Lauren Diagle😂, puede que lo esté (aunque no es una obsesión) pero últimamente, la música de YouTube me está trayendo más canciones suyas y la estoy amando más.
Esta canción expresa las palabras exactas que me gustaría decirle a Dios a veces. Como @josediccus expresó en su post a principios de esta semana:
cuando nos enfrentamos a experiencias como esta, siempre es la letra de la canción, en la que estamos más pendientes que de la melodía.
Hay veces que más allá de la melodía, la letra te habla directamente al corazón. La música es una de las formas más seguras de saber que nunca estás solo en lo que sea que estés pasando.
Como creyente, hay veces que te enojas contigo mismo por hacer algunas cosas, esta canción habla particularmente de eso. Pero, se necesita humildad para admitir que estás equivocado y pedir ayuda. La humildad es la clave de nuestras vidas, como cantó @daniky en su entrada esta semana.
La vida es efímera, recuerda siempre caminar con circunspección.
Me gustaría expresar mi gratitud a los moderadores y a todos los que participan en el micro abierto de la colmena, me encantó ver mi nombre como artista destacado de la semana 126, fue una sensación increíble. ¿Así es como os sentís todos? ¡@jaydr, @chosenfingers, @obaro, @benii y otros maravillosos artistas de todos los tiempos!
A todos en realidad, todos ustedes son los mejores🤗❤.
Gracias por ver mi video, un poderoso abrazo para ustedes 🤗❤.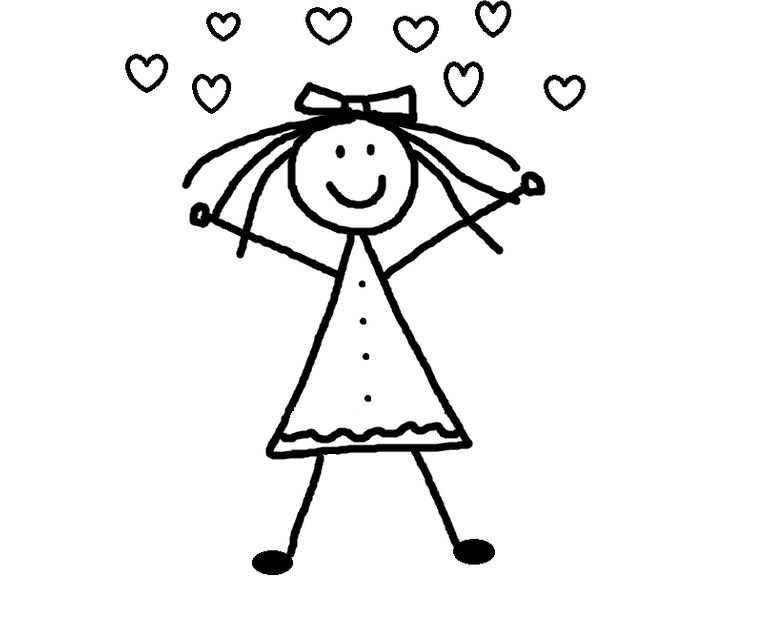 Lyrics / Letras
Lord I offer up this rebel heart So stubborn and so restless from the start I don't wanna fight You anymore So take this rebel heart and make it Yours
Father I no longer wanna run
You've broken my resistance with Your love
And drowned it underneath the crimson spill
So bend this rebel heart into Your will
I give it over to You
I give it over to You
Your love is like an arrow, straight and true
And now this rebel heart belongs to You
Help me lay the renegade to rest
Turn the stone inside me back to flesh
And hold me till my best defenses fall
And watch this rebel heart surrender all
I give it over to You
I give it over to You
Your love is like an arrow, straight and true
And now this rebel heart belongs to You
Oh take my life and let it be Yours
Oh take my life and let it be Yours
Oh take my life and let it be Yours
Oh take my life and let it be Yours
I give it over to You
I give it over to You
Your love is like an arrow, straight and true
And now this rebel heart belongs to You
Now this rebel heart belongs to You
Now this rebel heart belongs to You
Señor ofrezco este corazón rebelde Tan terco y tan inquieto desde el principio No quiero luchar más contra ti Así que toma este corazón rebelde y hazlo tuyo
Padre, ya no quiero huir
Has roto mi resistencia con tu amor
Y lo ahogaste bajo el derrame carmesí
Así que doblega este corazón rebelde a tu voluntad
Lo entrego a ti
Te lo entrego a Ti
Tu amor es como una flecha, recta y verdadera
Y ahora este corazón rebelde te pertenece
Ayúdame a dejar descansar al renegado
Convierte la piedra dentro de mí en carne
Y sostenme hasta que mis mejores defensas caigan
Y mira cómo este corazón rebelde lo entrega todo
Te lo entrego a Ti
Te lo entrego a ti
Tu amor es como una flecha, recta y verdadera
Y ahora este corazón rebelde te pertenece
Oh, toma mi vida y déjala ser tuya
Oh, toma mi vida y déjala ser tuya
Oh, toma mi vida y déjala ser tuya
Oh, toma mi vida y déjala ser tuya
Te la entrego a ti
Te la entrego a ti
Tu amor es como una flecha, recta y verdadera
Y ahora este corazón rebelde te pertenece
Ahora este corazón rebelde te pertenece
Ahora este corazón rebelde te pertenece a Ti

Lyrics source
Instrumental track extracted using Moises
---
▶️ 3Speak
---
---