Hive Open Mic Week 115 || Circle Of Life from The Lion King (cover)
---
Hello friends! It's a great pleasure participating in the contest this week, I was really undecided on what to sing until I decided to settle for this.
From the popular movie: The Lion King, Circle Of Life is a beautiful song written by Tim Rice and Elton John. As the writer of the lyrics of the song, Elton basically explained the lyrics to meaning life is full of ups and downs, full of different experiences common and some peculiar to each person. Also, from the lyrics, I believe it also means there's too many things in life but it's up to you to do with it what you will and within your limit.
So while you're making something of yourself, don't forget to experience the wonder of life.
Over time, there have been different versions of the song but this is the version by Lindiwe Mkhize and Lebo M.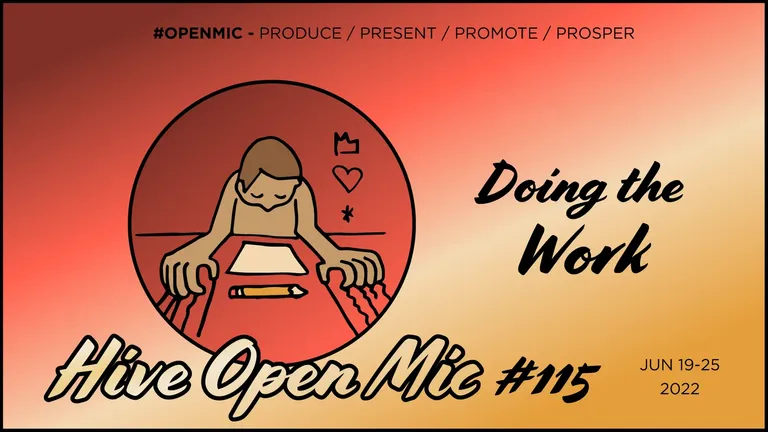 Lyrics
Nants ingonyama bagithi baba
(Here comes a lion, father)
Sithi uhm ingonyama
(oh yes it's a lion)
Nants ingonyama bagithi baba
(Here comes a lion, father)
Sithi uhhmm ingonyama
(oh yes it's a lion)
Ingonyama
(A lion)
Siyo Nqoba
(We're going to conquer)
Ingonyama
(A lion)
Ingonyama nengw' enamabala
(A lion and a leopard come to this open place)
Ingonyama nengw' enamabala
Ingonyama nengw' enamabala
Ingonyama nengw' enamabala
Ingonyama nengw' enamabala
Ingonyama nengw' enamabala (se-to-kwa!)
Ingonyama nengw' enamabala (asana)
Ingonyama nengw' enamabala (se-to-kwa!)
Ingonyama nengw' enamabala (se-to-kwa!)
From the day we arrive on the planet
And, blinking, step into the sun
There's more to see than can ever be seen
More to do than can ever be done
There's far too much to take in here
More to find than can ever be found
But the sun rolling high
Through the sapphire sky
Keeps great and small on the endless round
It's the circle of life
And it moves us all
Through despair and hope
Through faith and love
'Til we find our place
On the path unwinding
In the circle
The circle of life
Ingonyama nengw' enamabala
Ingonyama nengw' enamabala
Ingonyama nengw' enamabala (se-to-kwa!)
Ingonyama nengw' enamabala (se-to-kwa!)
Ingonyama nengw' enamabala (se-to-kwa!)
Ingonyama nengw' enamabala (se-to-kwa!)
Ingonyama nengw' enamabala (se-to-kwa!)
Ingonyama nengw' enamabala (se-to-kwa!)
Ingonyama nengw' enamabala (se-to-kwa!)
Ingonyama nengw' enamabala (se-to-kwa!)
Ingonyama nengw' enamabala (se-to-kwa!)
Ingonyama nengw' enamabala (se-to-kwa!)
Ingonyama nengw' enamabala (se-to-kwa!)
Ingonyama nengw' enamabala (se-to-kwa!)
Ingonyama nengw' enamabala (se-to-kwa!)
Ingonyama nengw' enamabala (se-to-kwa!)
It's the circle of life
And it moves us all
Through despair and hope
Through faith and love
'Til we find our place
On the path unwinding
In the circle
The circle of life
Lyrics source
Instrumental track extracted using Moises
Videos sources: morning sunshine, lion, grass, waterfall
---
▶️ 3Speak
---
---