Dive into the jaw-dropping Sardines Run, Coral Watching, and Turtle Viewing in Panagsama Beach - Moalboal, Cebu
Hello, and howdy wonderful people in this awesome community. How are you today? I wish you all the best in whatever you are up to.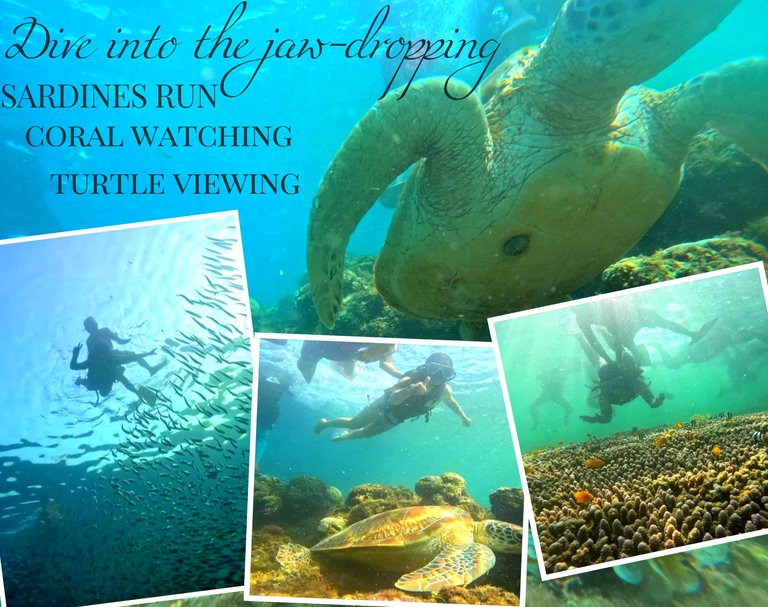 What a beautiful day today. The sun shines brightly which surely helps us to make our trip happy and gay. Today, I will share with you my April-ender adventure with friends in Moalboal last week, where we were able to witness seeing the turtle, corals, and fish in Panagsama Beach, Moalboal, Cebu.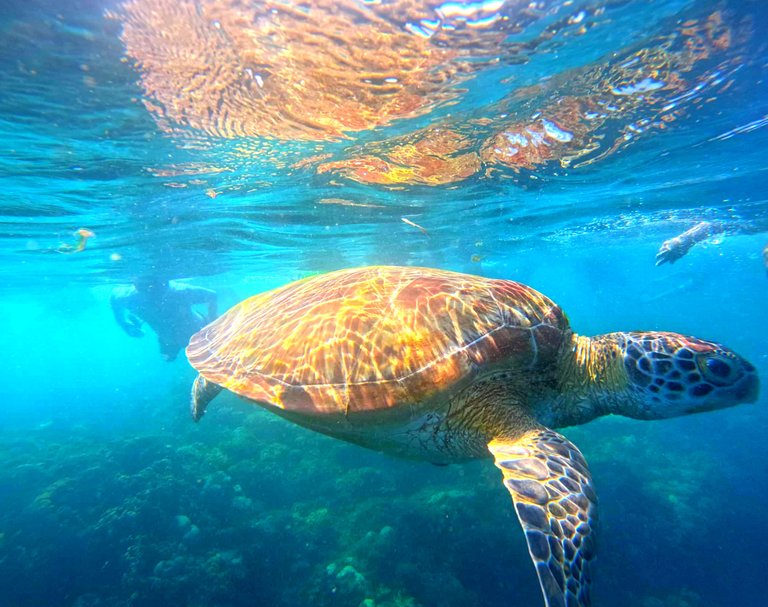 One of the famous tourist attractions, when we speak of Moalboal, is the sardines run, snorkeling, turtle viewing, and coral watching, and fortunately, we can testify to this when we went to the place one weekend. Not only this, but the place is rich with the natural wonders of amazing sights, scenic beaches, and diving spots.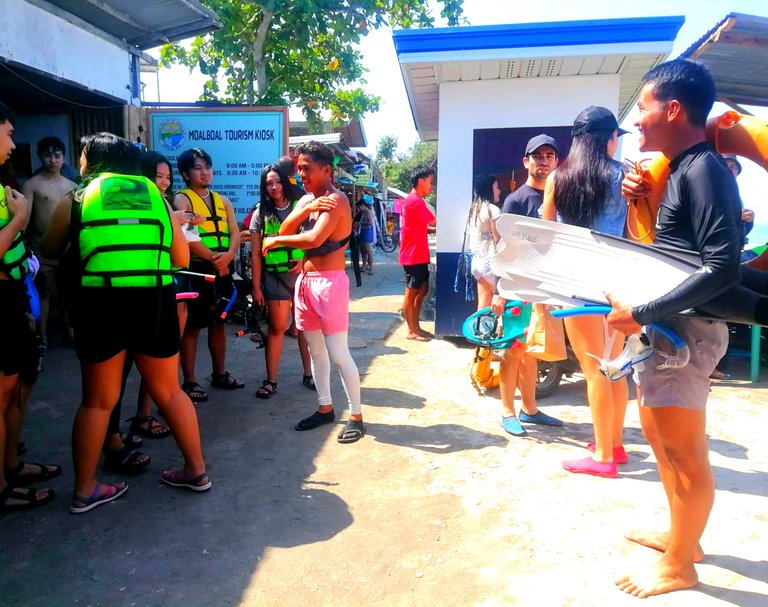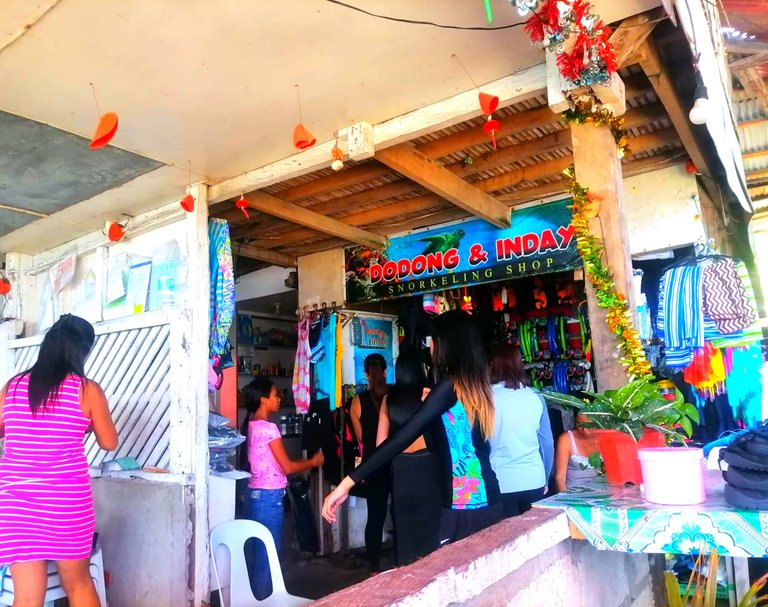 Snorkeling Gear for rent/sale nearby the beach
Panagsama Beach is one of the beaches in Moalboal where the famous sardines run, turtle viewing, and corals can be seen just a few meters away from the shoreline. A lot of locals and foreign people were excited to visit this place and experience the wonderful creatures that the place offers.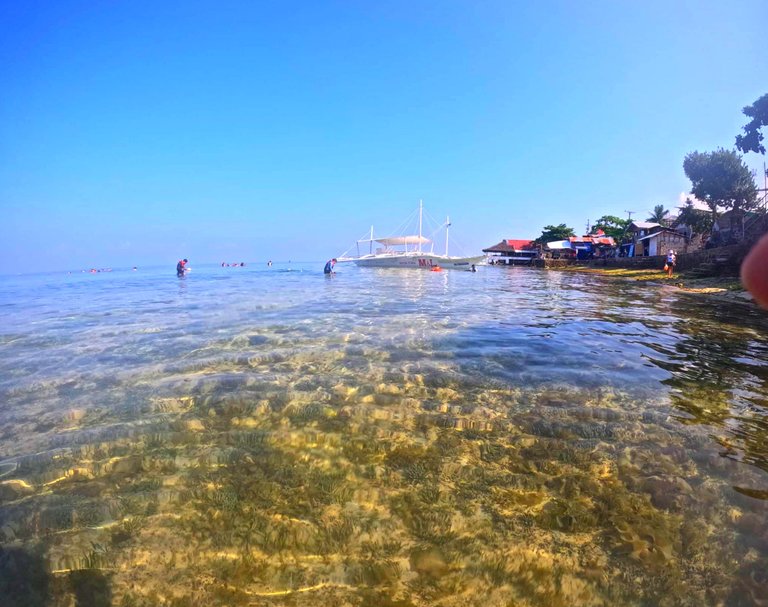 Looking at the beach, it was just a simple beach that seems not have too much to offer to everyone. There was a little bit of shoreline with rocky sand in the area. But, behold the beauty it offers underneath its crystal clear water is a gem of sea creatures.
To witness this amazing view in Moalboal, somebody convinced us to try these wonderful experiences as we go walking one morning on the shoreline (a tour guide approaches and made a conversation)- Sardines Run, Turtle Viewing, and Coral Watching for only Php500.00 or 9.05 USD per person including the gear that we will wear during the entire tour. So without a second thought, together with my friends, we said yes to this adventure.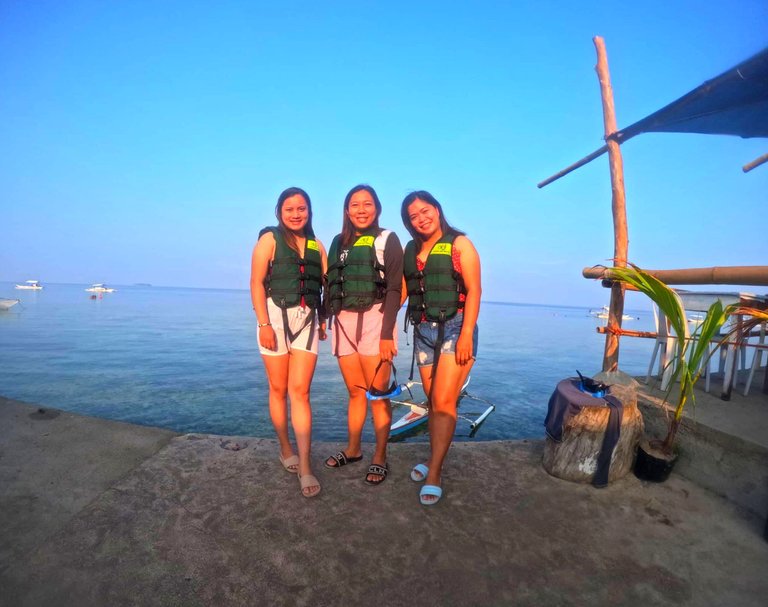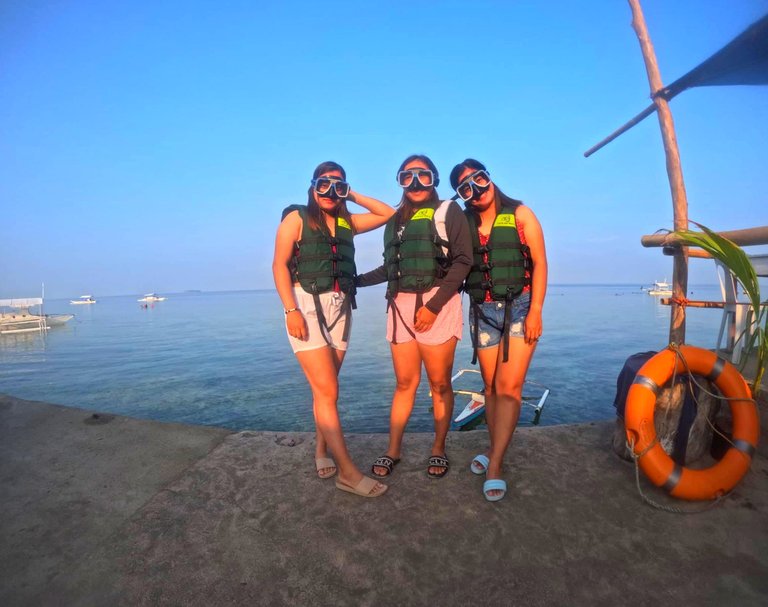 It was 6:40 in the morning when we arrived in Panagsama Beach, you need to pay the environmental fee of Php75.00 or 1.36 USD per person. If you are bringing some important things with you, they also have a safety locker to offer for you for an amount of Php50.00 or 0.90 USD. The tour guide will give you the option to bring your phone enclosed in a waterproof case or to rent a GoPro camera. As to our choice, we opted to rent a GoPro camera to make sure to have a better picture and to ensure that our phones will be safe for it's not waterproof. We rented the GoPro camera for Php900.00 or 16.28 USD for the entire tour.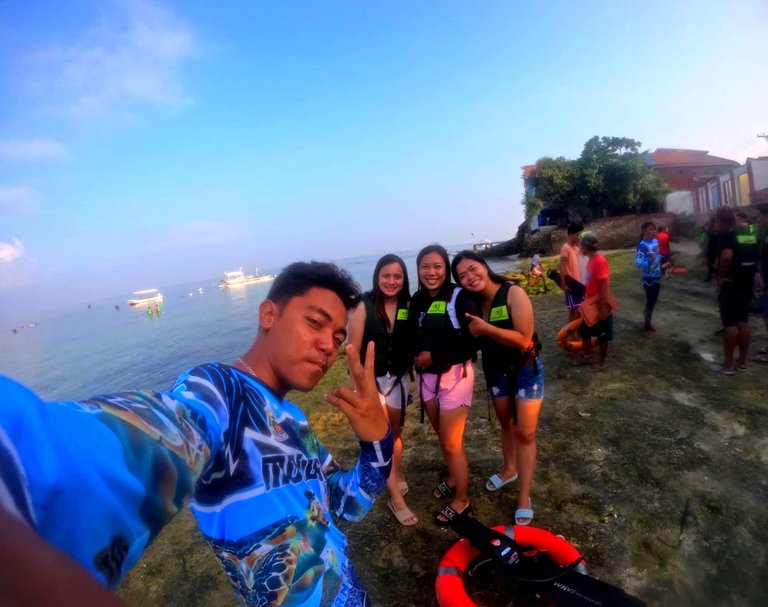 Before the activity, the tour guide gives us a short reminder on what to do because we are not good at swimming, just hold the inflatable ring for there will be somebody who will guide us all the way. Next, he instructed us to wear our life jackets and goggles properly. Lastly, he instructed us to avoid touching the turtles and corals or else there will be corresponding penalties if caught intentionally touching the sea creatures. And one thing he always reminds us, is enjoy the entire tour.
---
The adventure begins...
---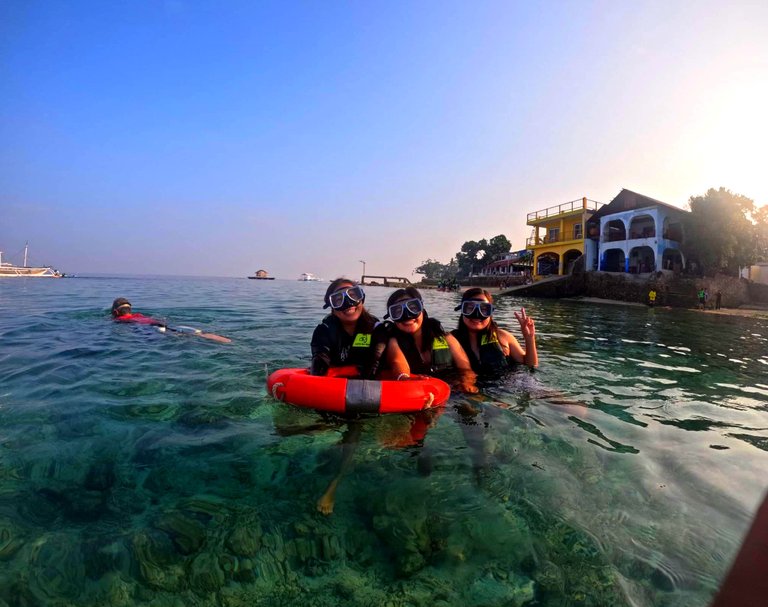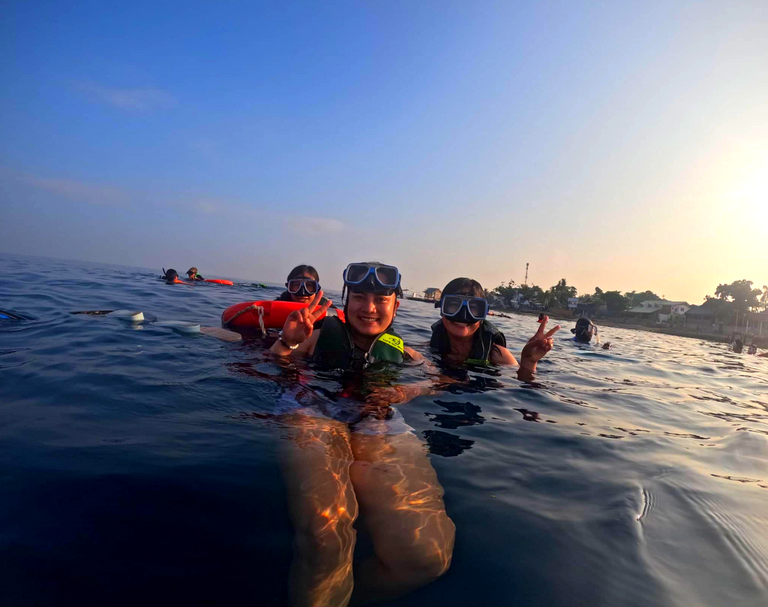 ---
Sardines Run
With our tour guide, we visit first the famous Sardines Run. Sardines run is an activity where you will go diving and swimming along a large number of small fish. If you know how to swim this activity is very much ideal for you, but because we don't know how to swim, it's gonna be a little bit hard for us. So our tour guide told us to hold onto the inflatable ring.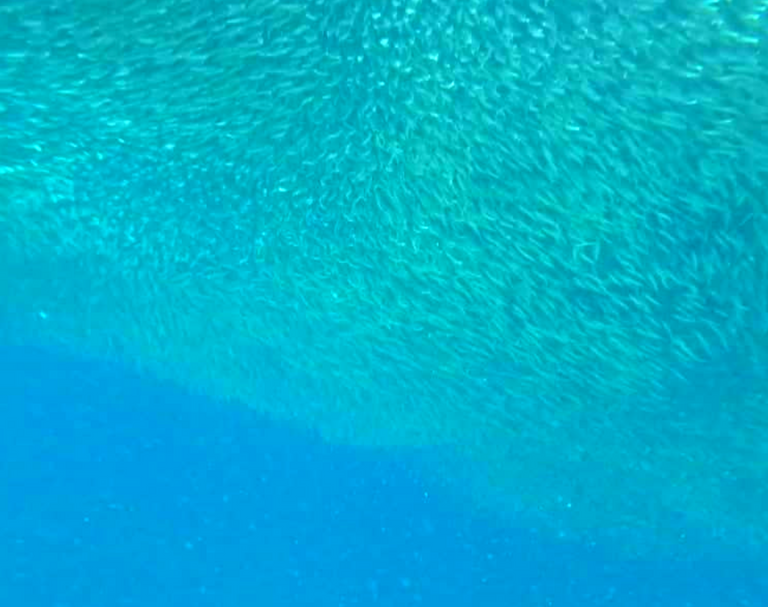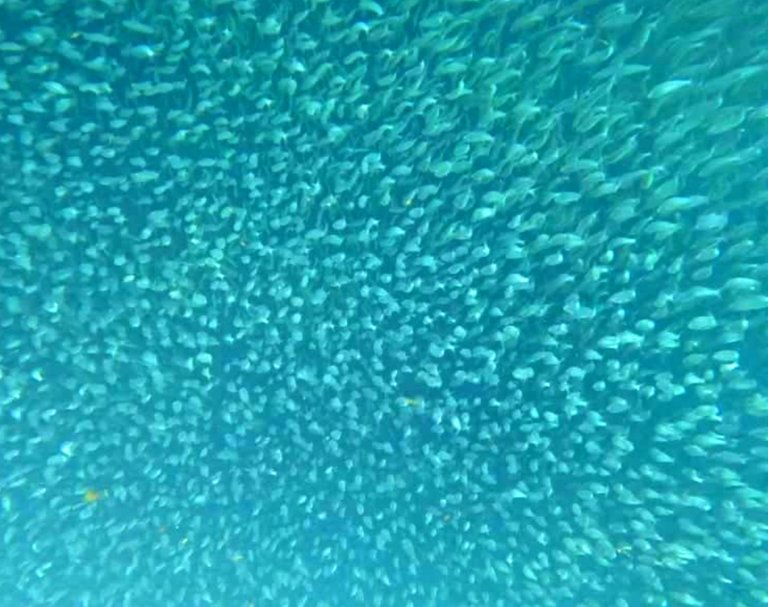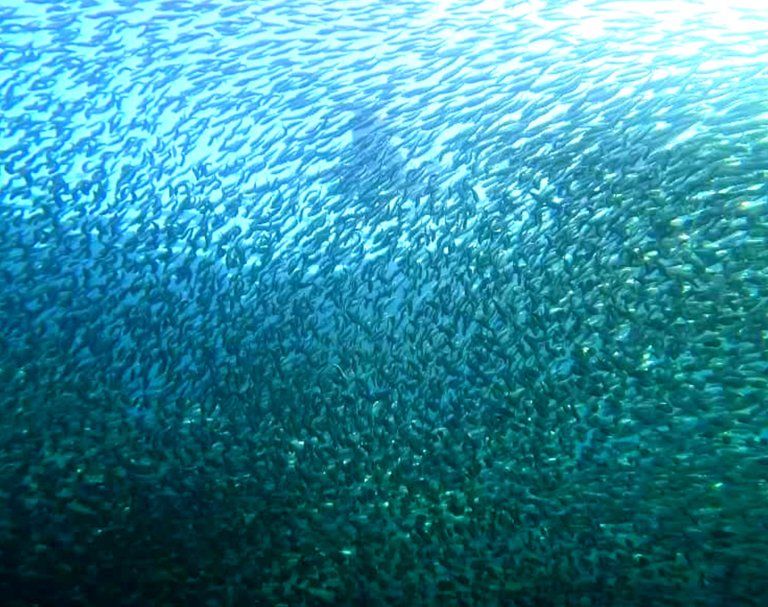 With the help of the assistant tour guide, he pushed us and count one, two, three and hold our breath and make a pose with the fish. This is a simple way to ensure safety for those who do not know how to swim but wanted to try to witness the gem of the Sardines Run underneath.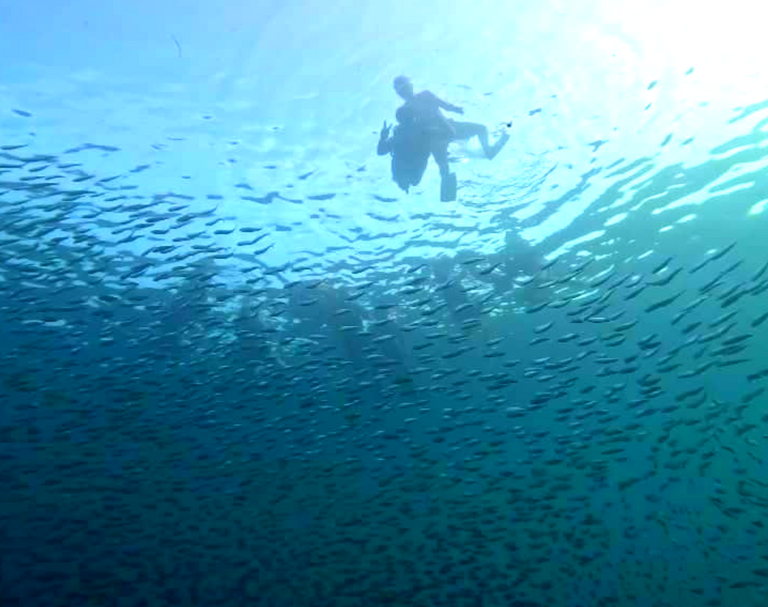 It was a one-of-a-kind experience. we got in awe at the number of fishes that we can see. It would be more fun if we know how to dive so we get close to the fish but sadly we don't know how to dive and swim so it was just enough seeing the fish from afar.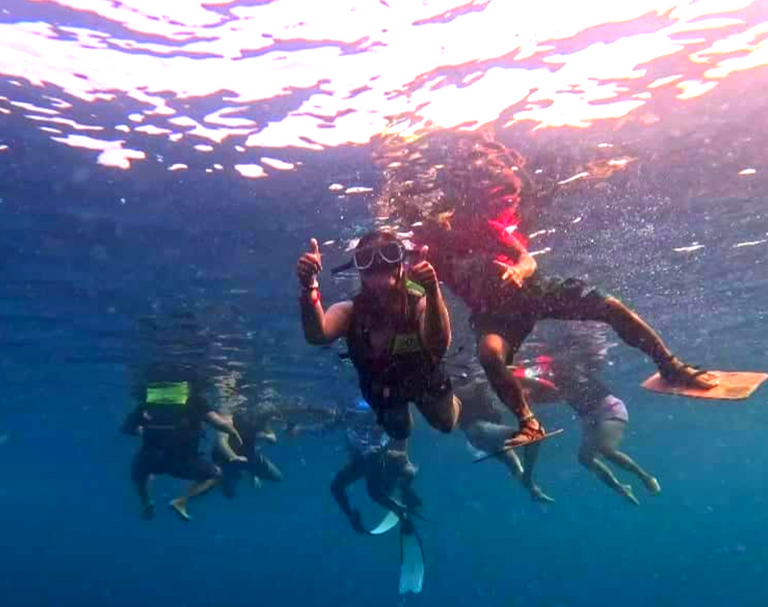 A lot of tourists, local and foreign are enjoying together with us. Some are good at swimming and others are just like us holding the inflatable ring and wearing life jackets.
While we were in the middle of the activity, there are a lot of small jellyfish around and started our bodies to get itchy. That's the time I felt very much nervous for I might go panicking and my entire energy might go down.
---
Coral Reef Watching
The next adventure we had is coral reef watching. Just a few meters away from the sardines run are the corals. Abundant corals you will see in the place. There you can see a lot of small fish that swim along with you.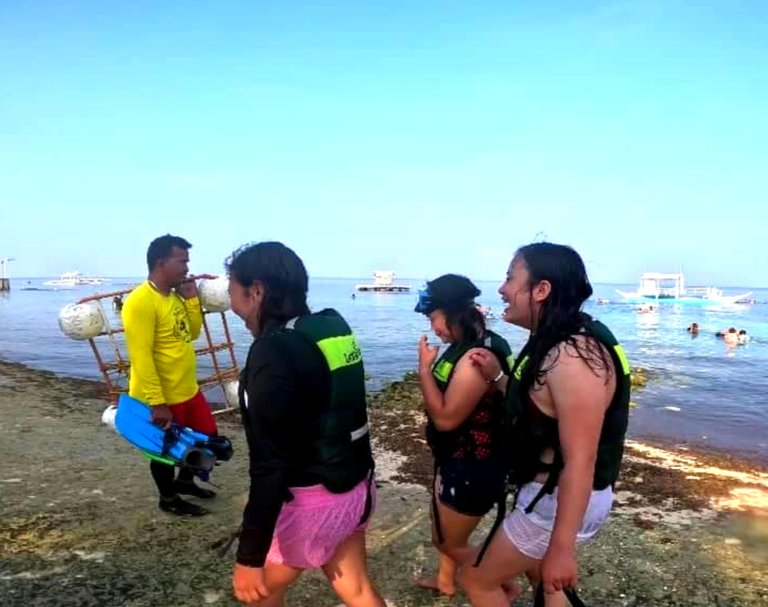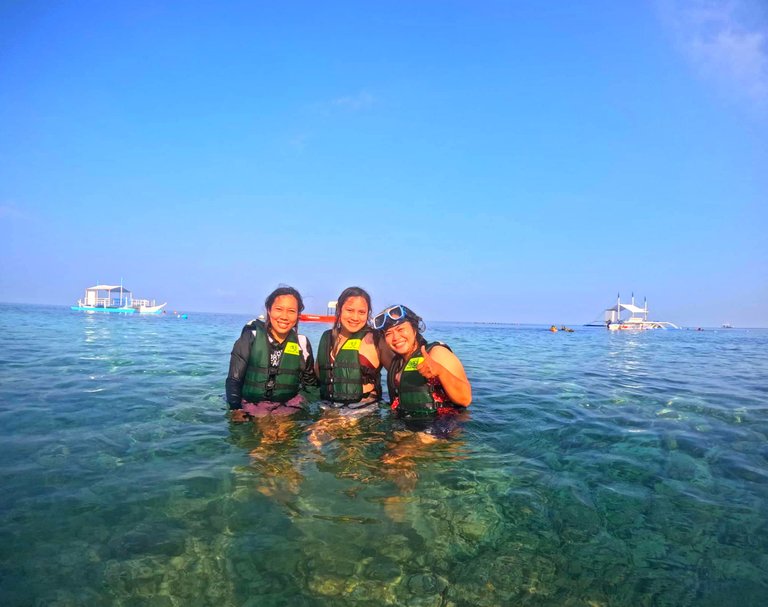 So happy for the first time having this kind of adventure.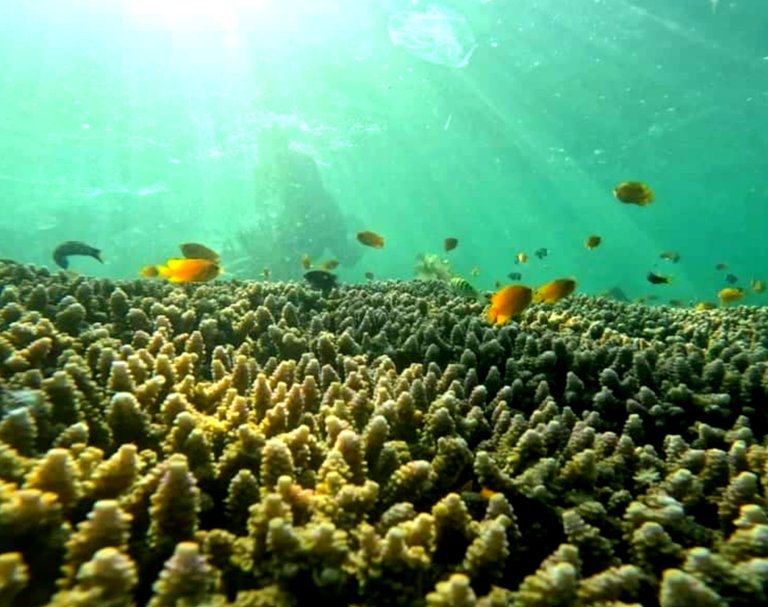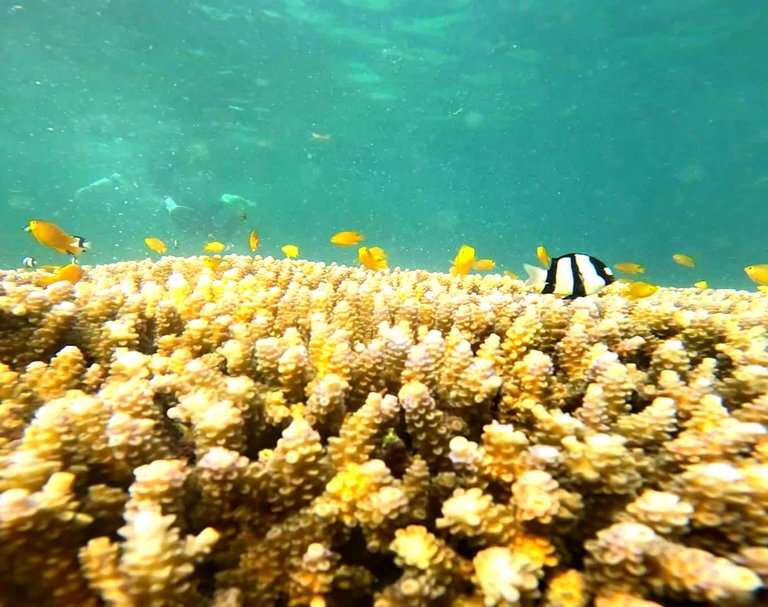 I was so happy seeing a lot of corals. This is my first time seeing soft and hard varieties of corals.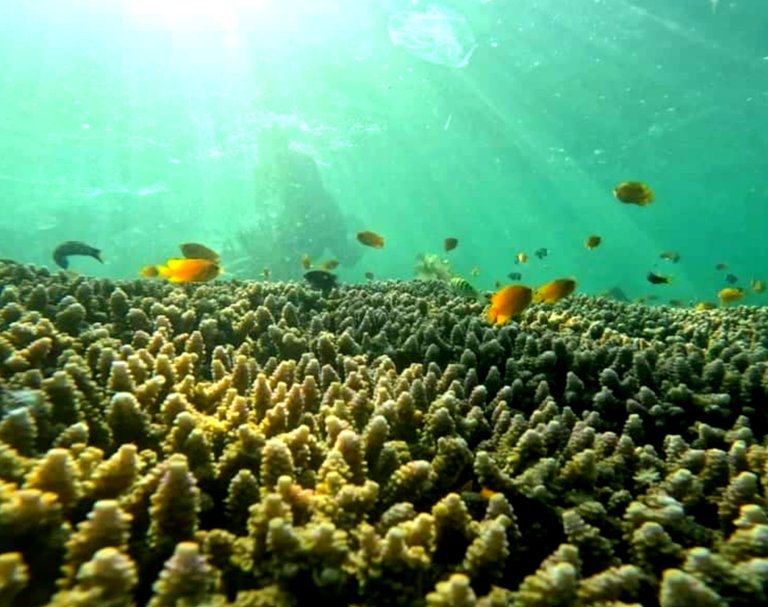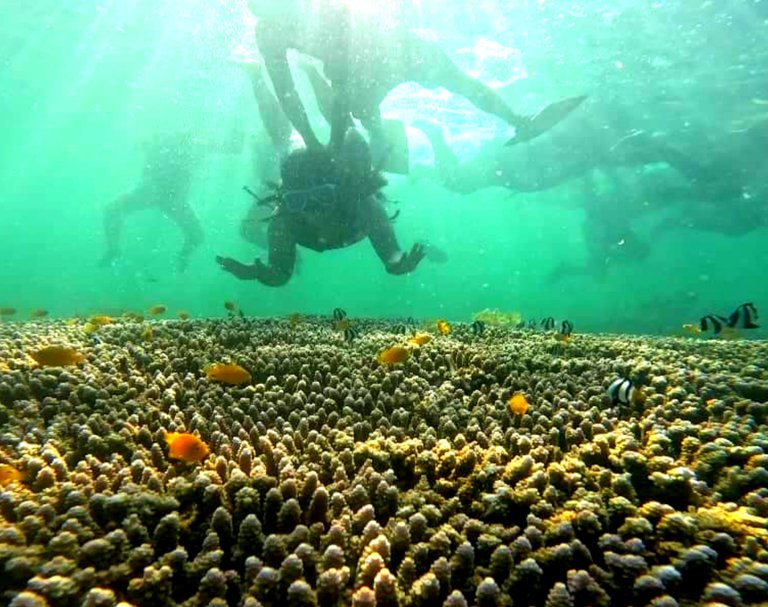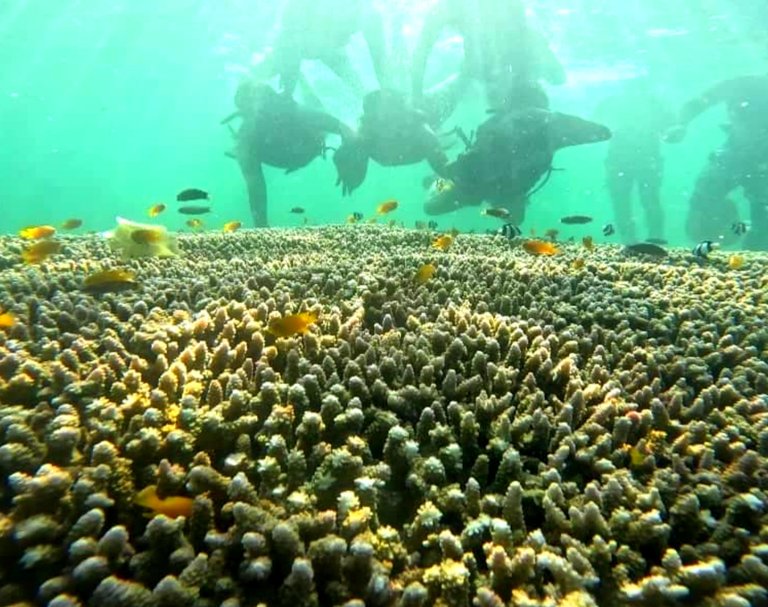 ---
Turtle Watching
The third and last activity that we had is the turtle watching. Another tourist attraction that you will see along the beaches of Moalboal is the turtle. It's home to many sea turtles, which freely swim along its shores.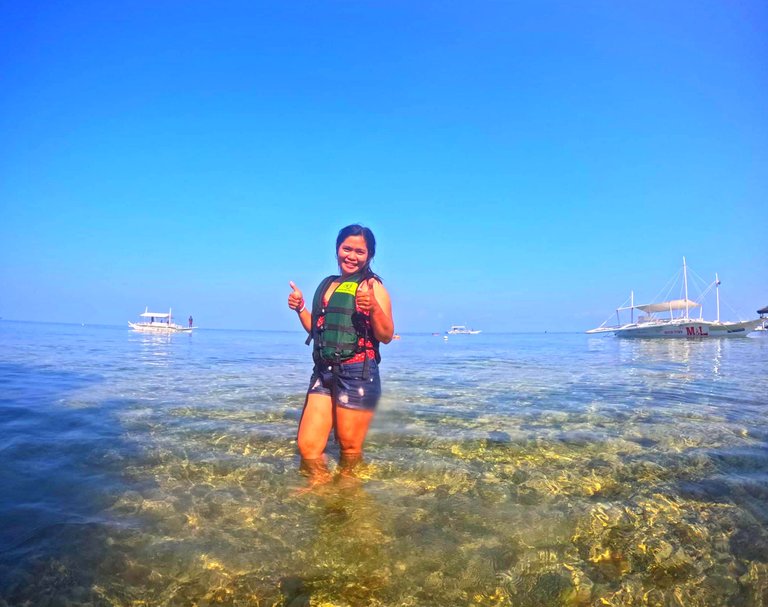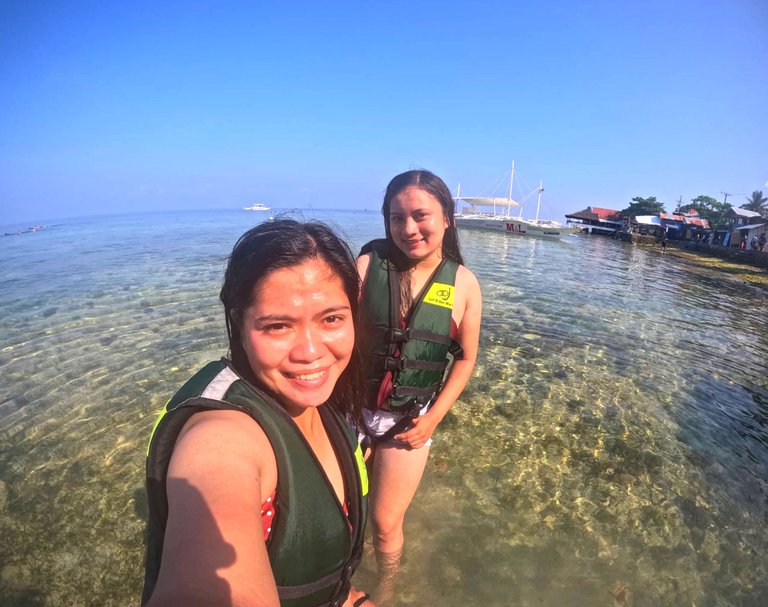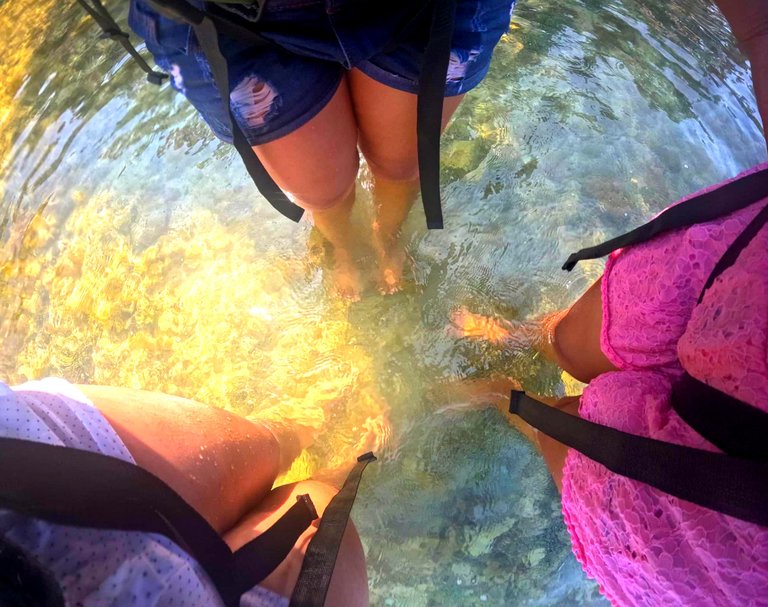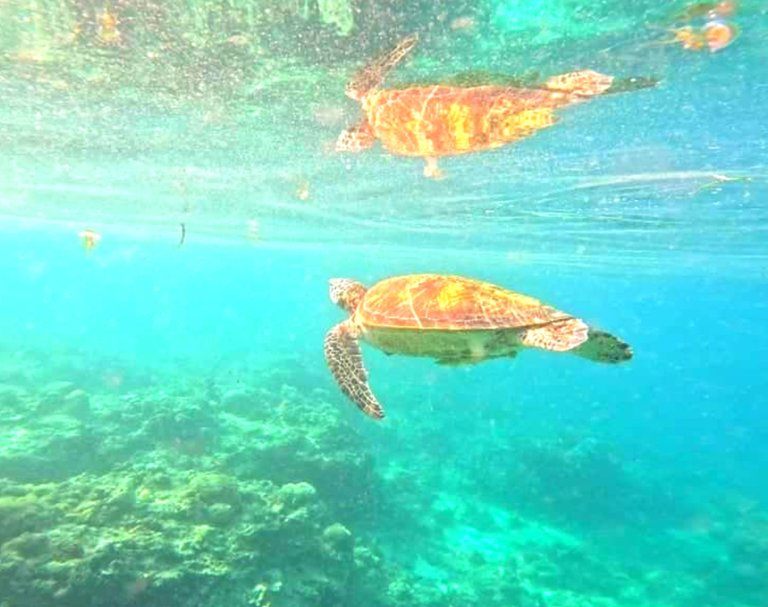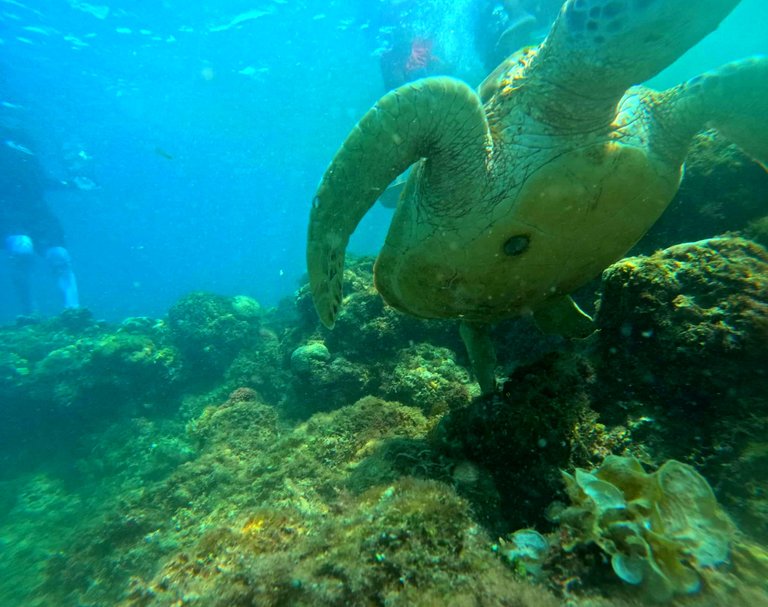 We waited patiently for about 10 to 15 minutes to see the turtles. Turtles were just closer to the beach and just chilling out without any hesitation from the visitors as if they love to be taken pictures as well.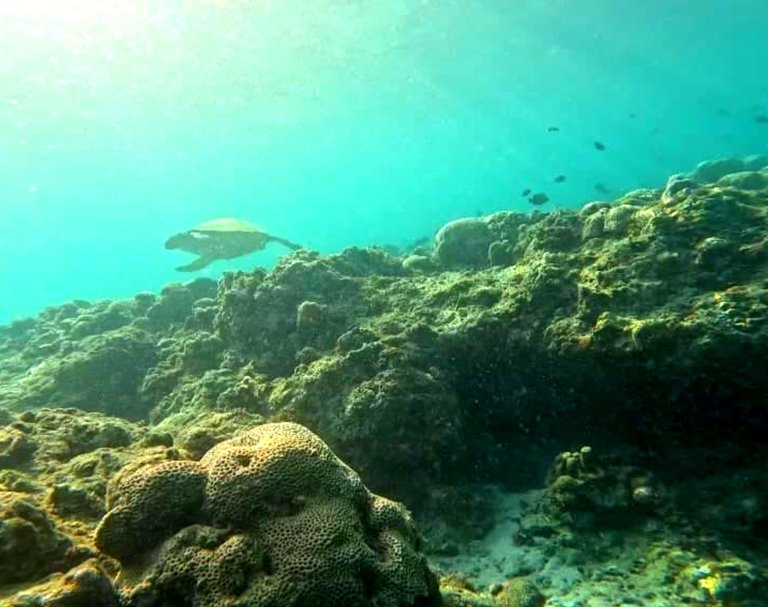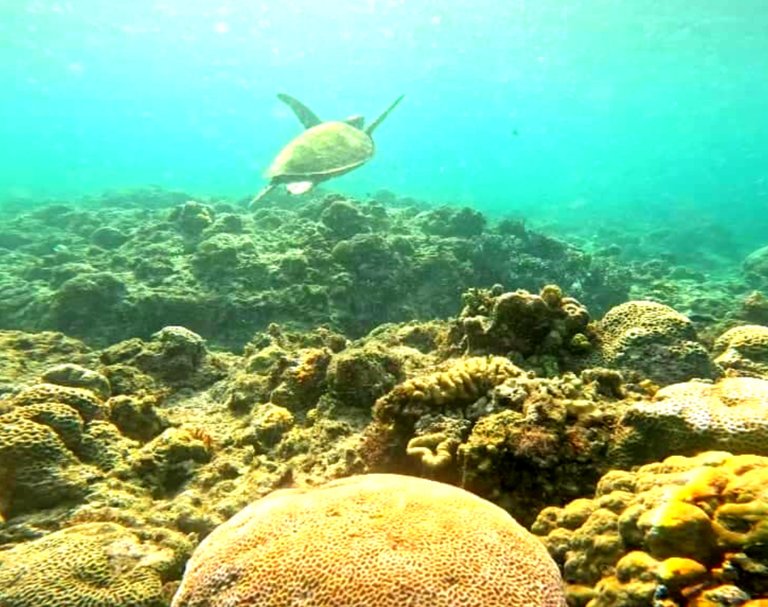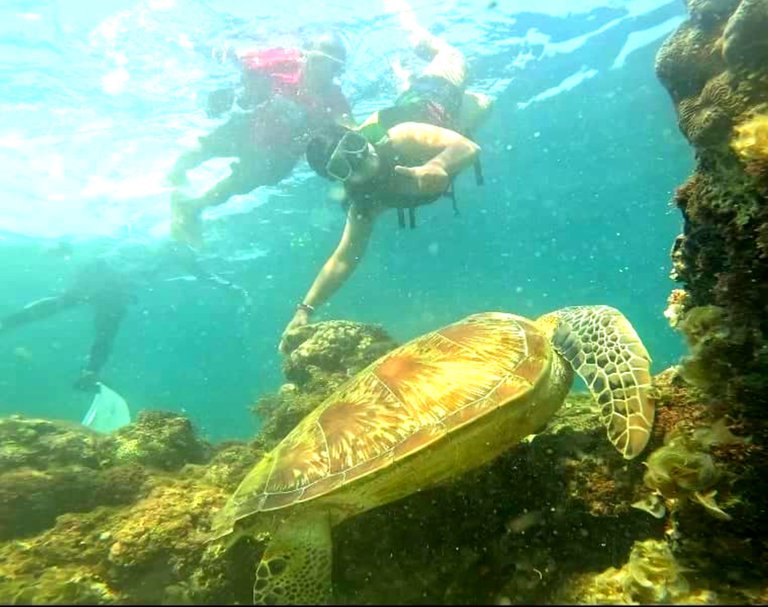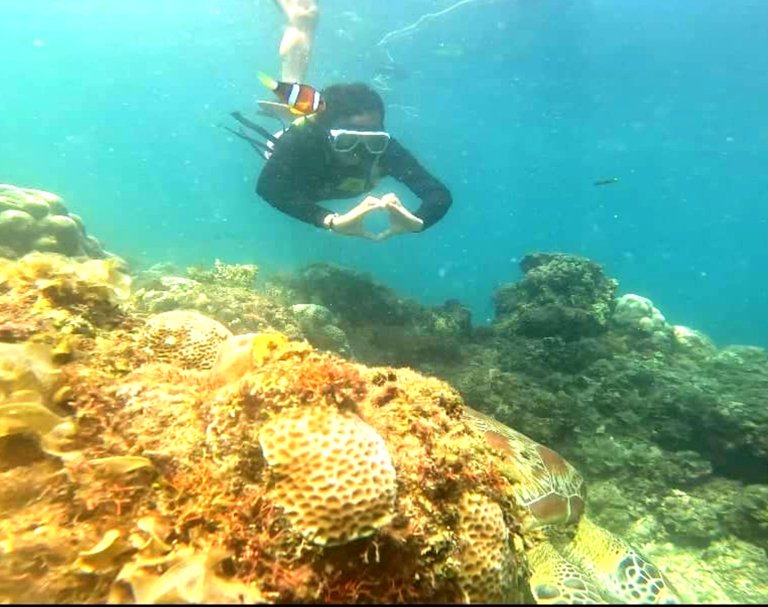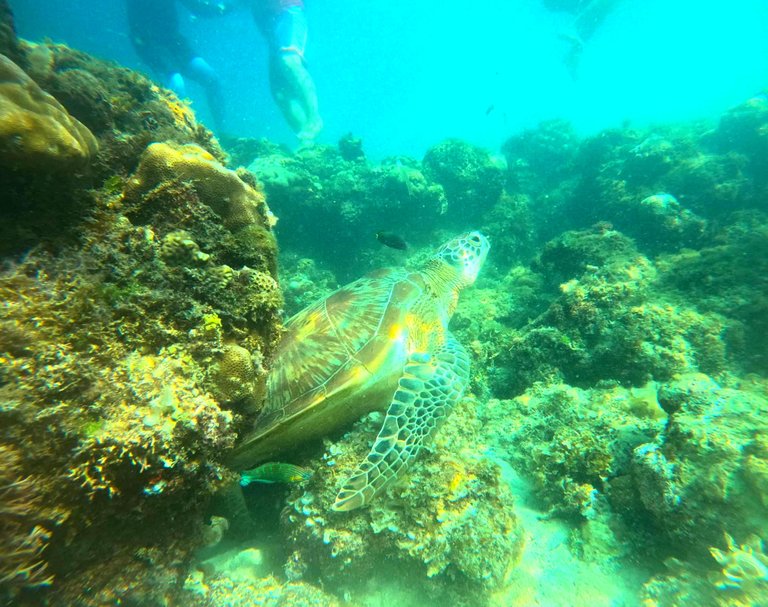 After the tour, I saw a lot of keychains/souvenirs along the shore of Panagsama. For those who love to bring some souvenirs with you, you can freely check and choose your own.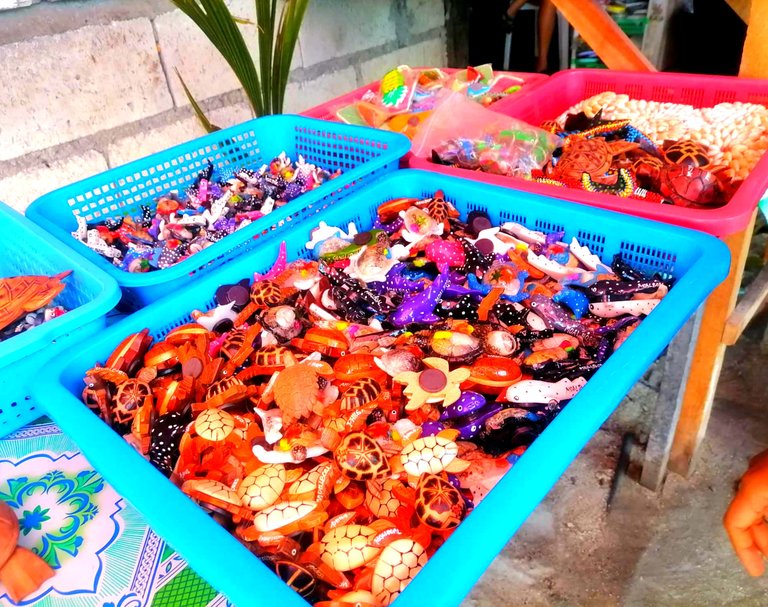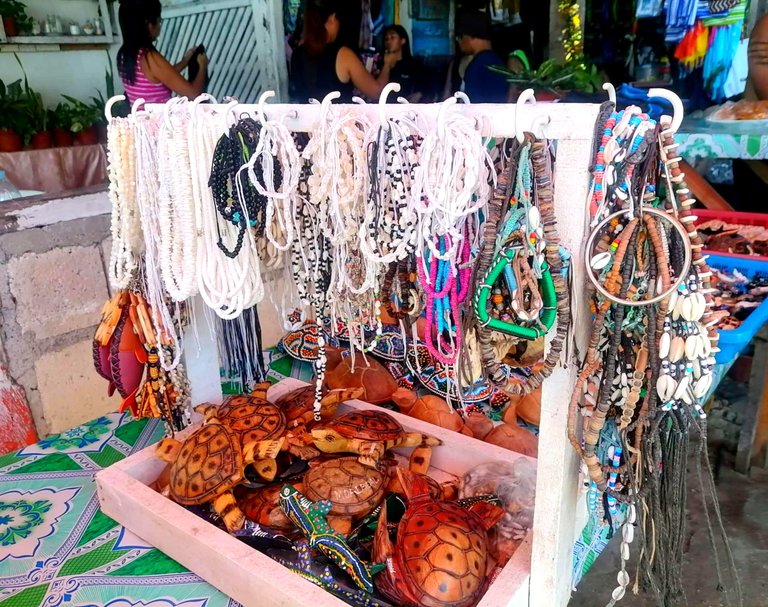 ---
This adventure was a very memorable one for all of us. This is our first time trying to go swimming with the school of fish, watching the turtles and seeing the lovely corals around and the small fishes it goes with you.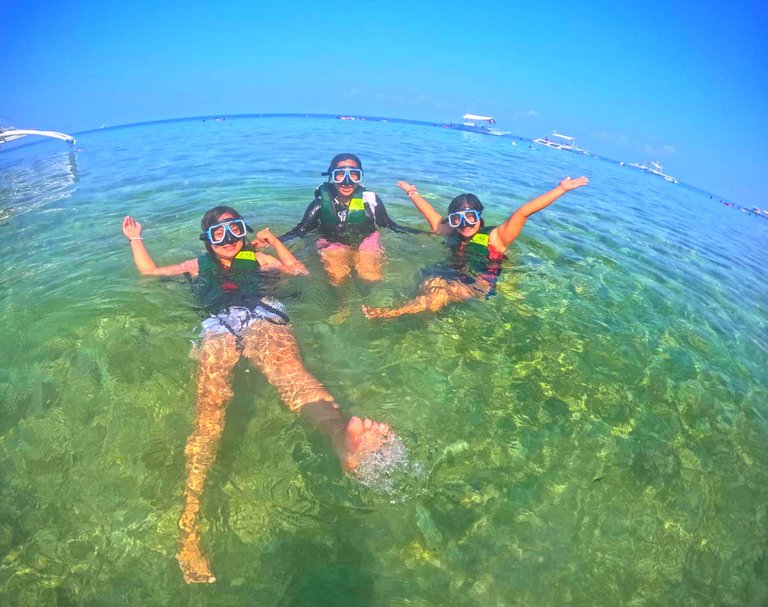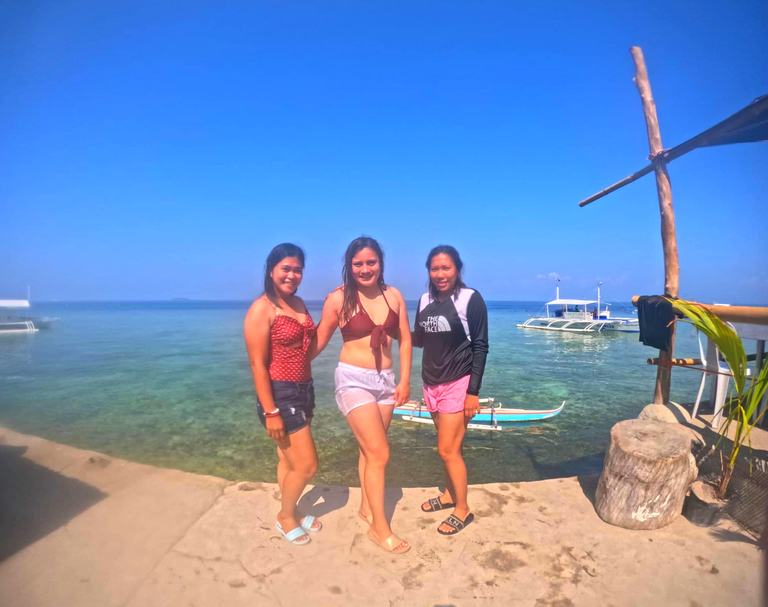 Though we got some itchy stings from the jellyfish around, luckily it was not that severe. We had so much fun with the adventure.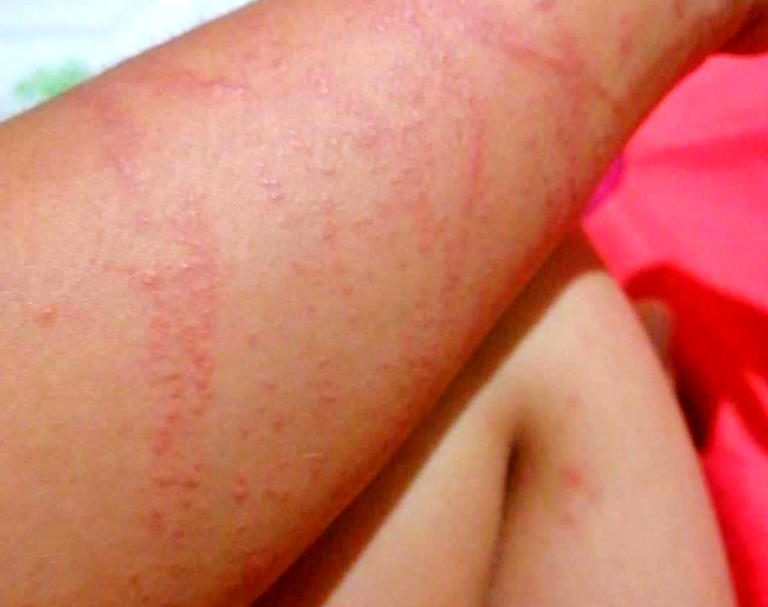 For sure we will get back to Moalboal when we had the budget again. The encounter that we had with the jellyfish will never stop us to love the underneath creatures that the place offers.
Have a nice day everyone!
---
How to get there?
Panagsama Beach is located in Basdiot, Moalboal Cebu. It's approximately 3 to 4 hours drive away from the city.
By Bus: From Cebu South Bus Terminal, ride a bus bound for Moalboal. From the bus stop downtown, you can hire a tricycle or a habal-habal to Panagsama beach for around ₱20 to ₱30 per person.
By Private Car/Motorcycle: Navigate Panagsama Beach, Moalboal, Cebu using your google maps or waze.
---
Thank you for taking the time to read and upvote my blog. That's all for today Hive friends. Keep safe everyone. See you on my next blog.
---
---