Wandering around the Underrated Beaches of Tabogon Cebu
Hello, wonderful friends in this beautiful community. Another day to explore and discover. Because we have our Easter Season, we have our long weekends which is good to spend some time with family and friends. Whatever your plans for today's long weekends and holidays, I wish you all safe and sound.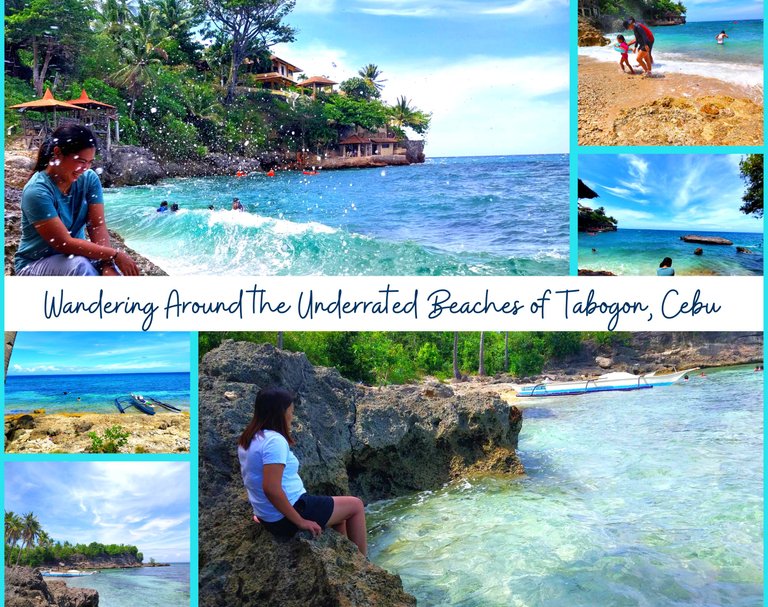 For long weekend plans, some will have a dip on the seas, some will visit friends and relatives in their provinces, and others just stay at home giving quality time with their families. As for myself, I don't have any plans of going out of town for I don't want to go with the crowds of thousands of locals and foreign people who wish to visit beautiful tourist spots in the country.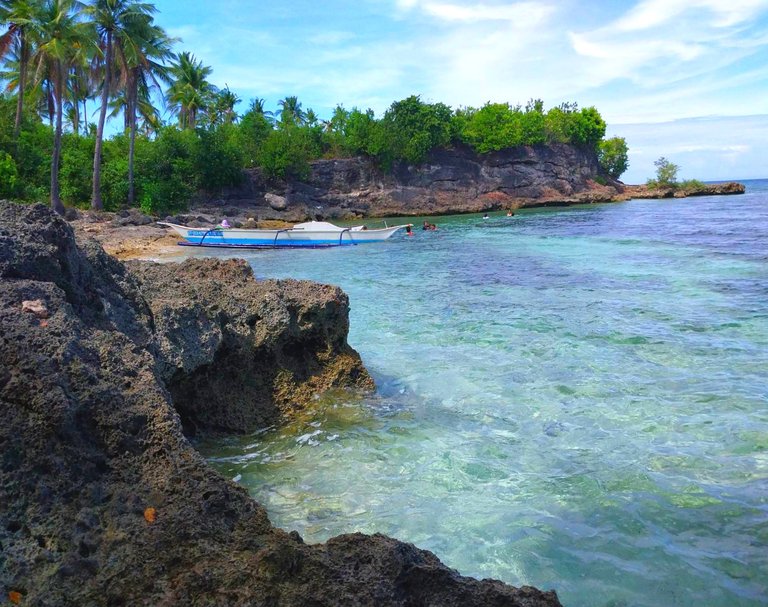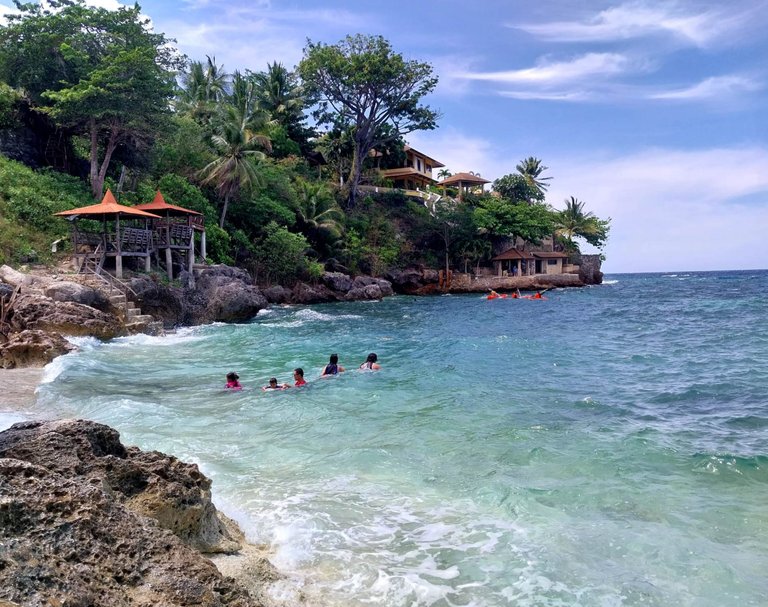 For today's blog, I will be sharing with you some underrated beaches of our very own Tabogon's treasure which I didn't even know either.
I pass by with a few of the young ones in our place, they're planning to wander around and talk about those beautiful beaches of Tabogon but aren't discovered yet by many.
Hearing about those places made me consider visiting them when the long weekend comes. Even though I am living in Tabogon, Cebu for so long, I am not familiar with I've not been to the rest of the beaches maybe because I and my siblings were not fond of beach outings before for the reason of lack of financial resources.
Tabogon, Cebu is located in the Northern portion and is classified as a Third-class municipality of the province of Cebu. Others will call it the sleepy town of the north. Some of the people's source of living in the lowland area is fishing while those who are living in the highland areas are farming and laborers in some of the sugarcane plantations.
And because it's a long weekend, I wanted to explore the place. So come with me and I'll show you around.
To M/V Muabog Beach and Ka-Irig Beach, we go...
With my friend coming with me, turn on the motorcycle engine and started to locate the place. The place is situated in Muabog, Tabogon, Cebu, one of the barangay in the municipality. Reaching the place takes us 30 to 45 minutes from our place and takes a lot of doubt because we do not know the exact place.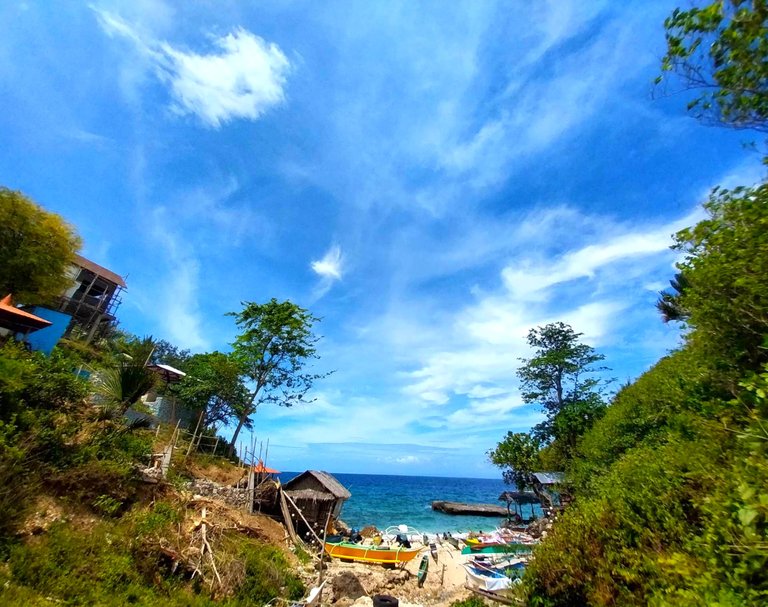 For us to be sure where to go, we ask locals we pass by in the area for the exact location. After several approachable locals we ask, we arrive safely at the destination.
Gateway to the M/V Muabog.
When we arrive, some locals are swimming. Yes! The view is awesome. You can see a lot of fishing boats that locals use to make a living.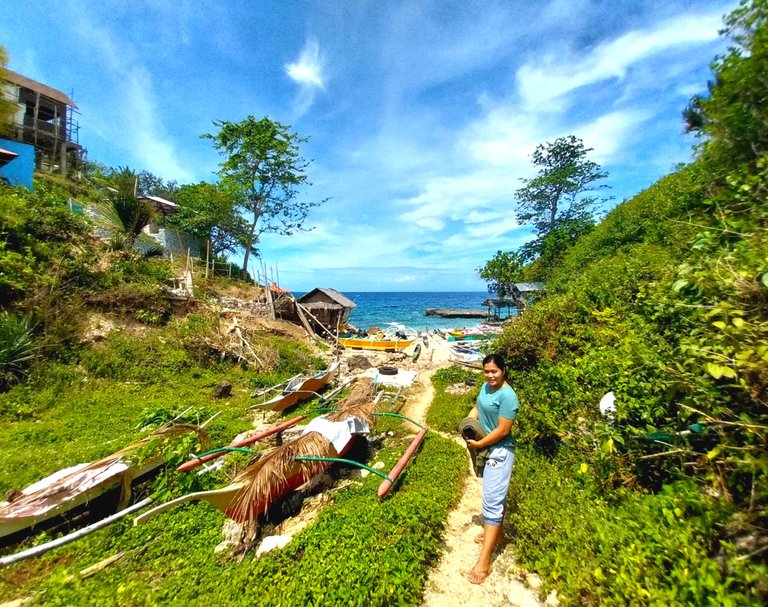 You have to pass down a single aisle to reach the place. A lot of growing shrubs could be found nearby the place.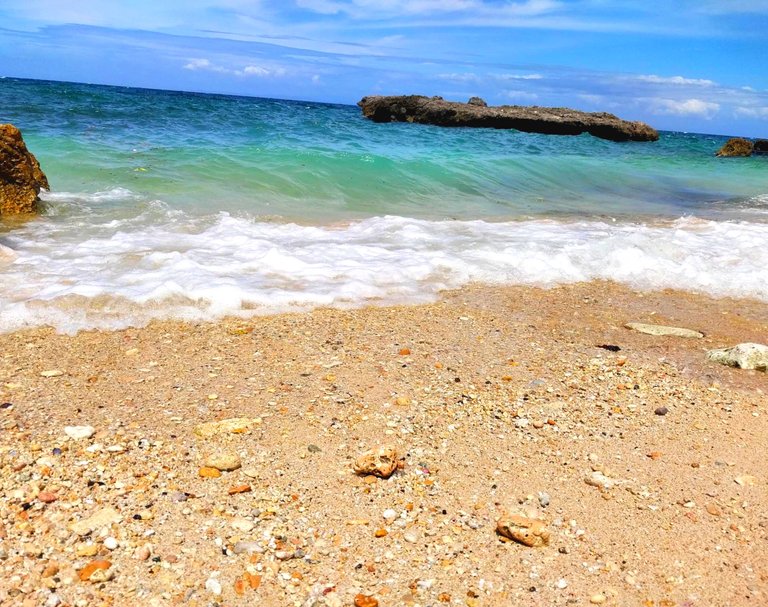 On the magnificent white sand beach, you can see this beautiful place. Though the place is not yet discovered by many for sure you will enjoy swimming in this place.
Splendid view.
In the middle portion, you will see a big rock which could also be possible for diving spots for locals when the waters will be at a high level.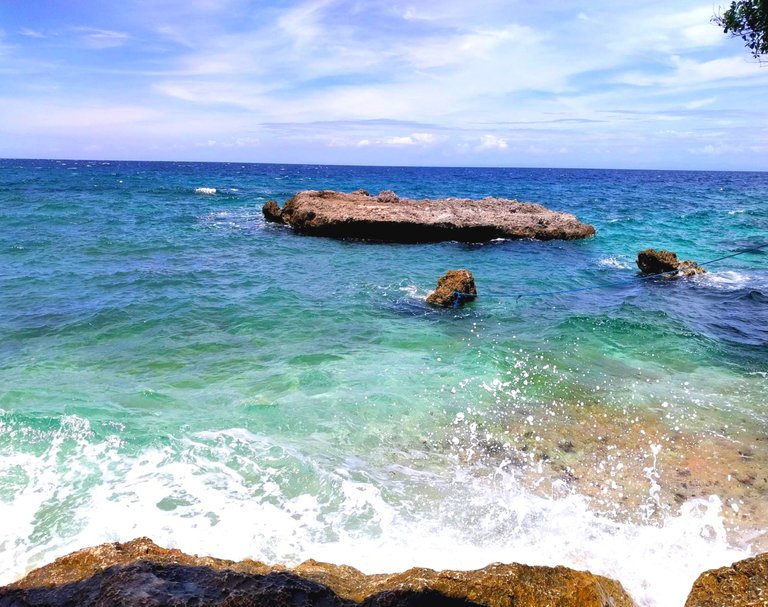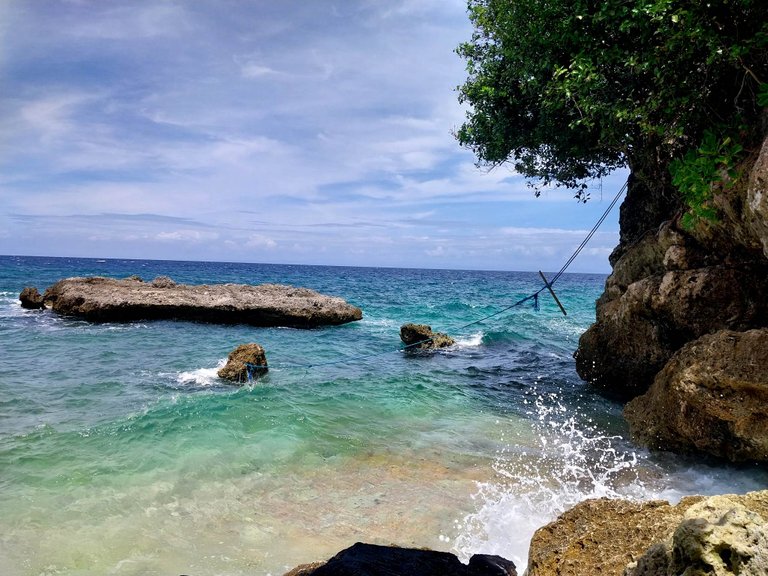 The crystal clear blue water you can see here is awesome. The splashing of waves that touches the rocks is splendid. It's quite spectacular seeing the foamy seawater because it's too windy.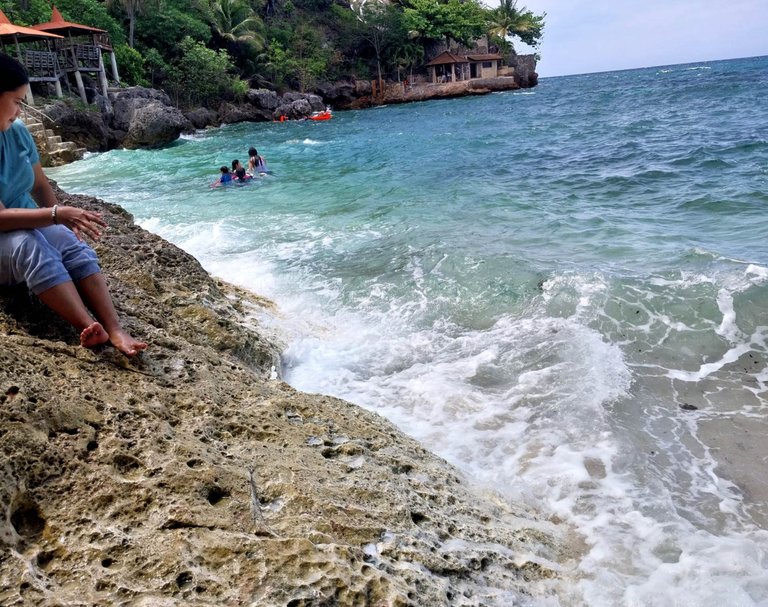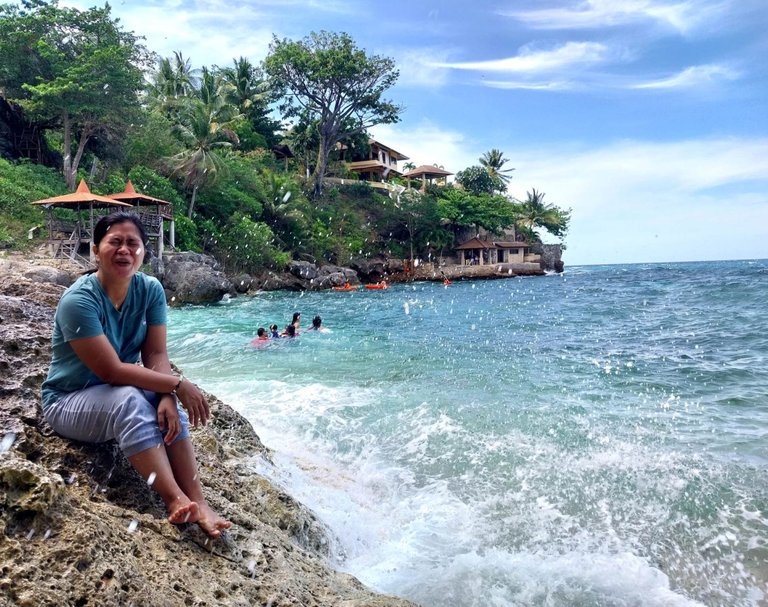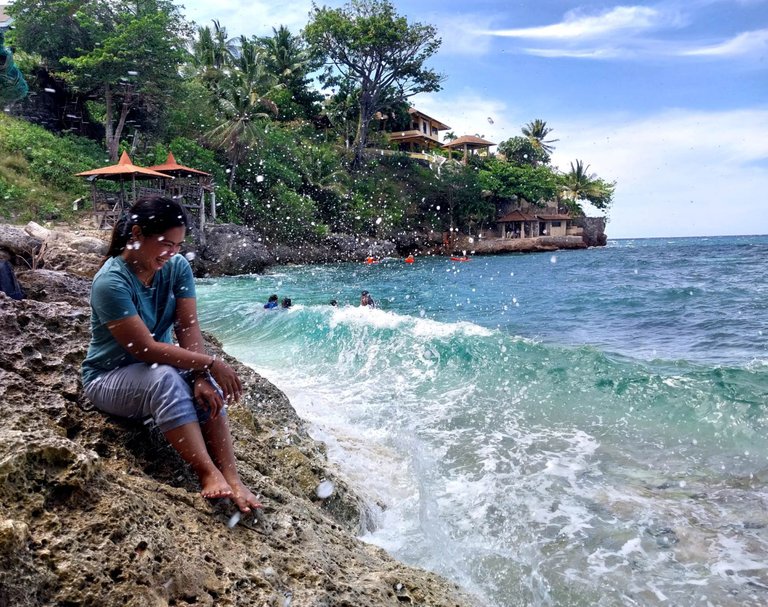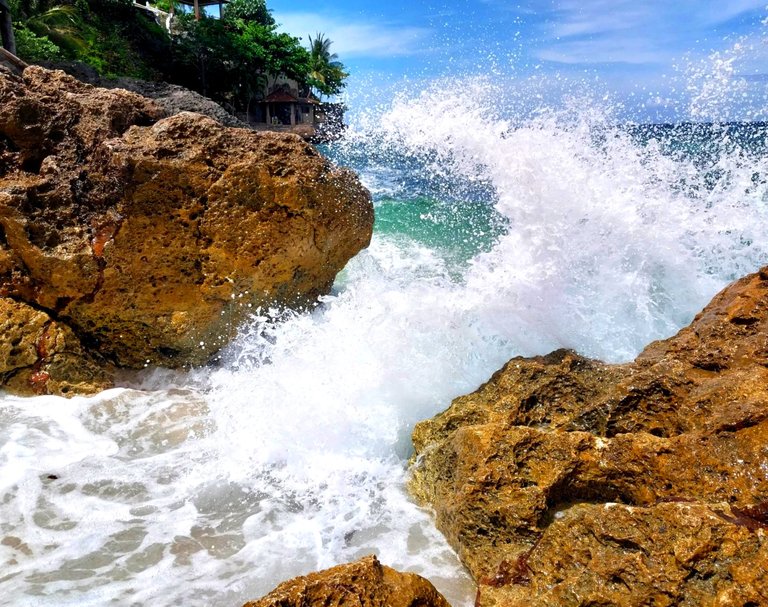 The kids and parents are enjoying having fun with the water and the sand. You can watch your kids while on the play because there is a small space for the kids to roam and play.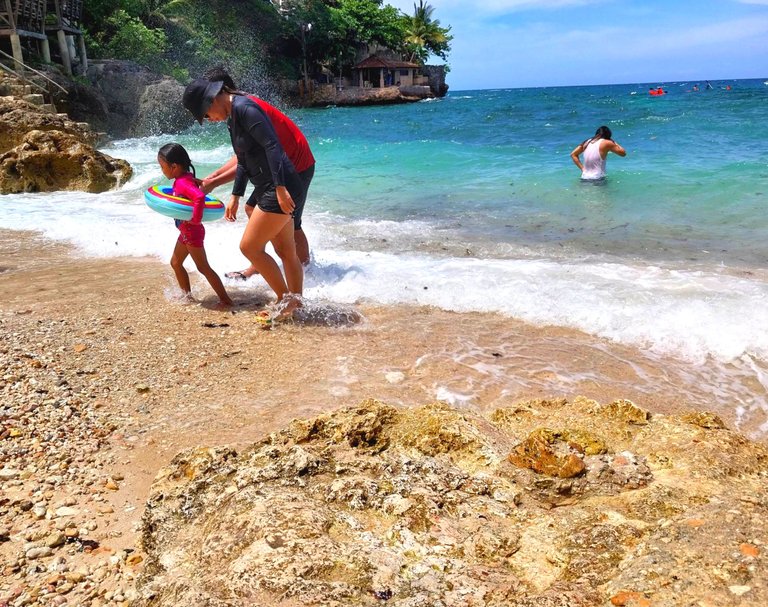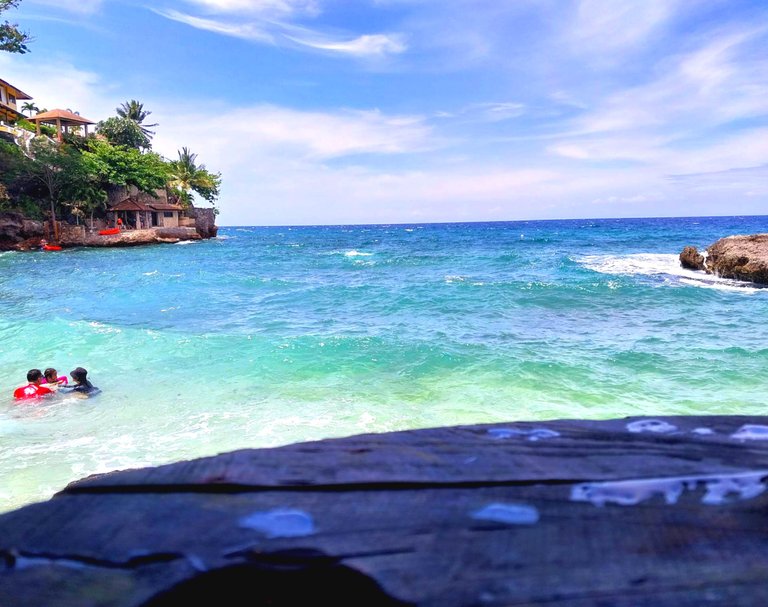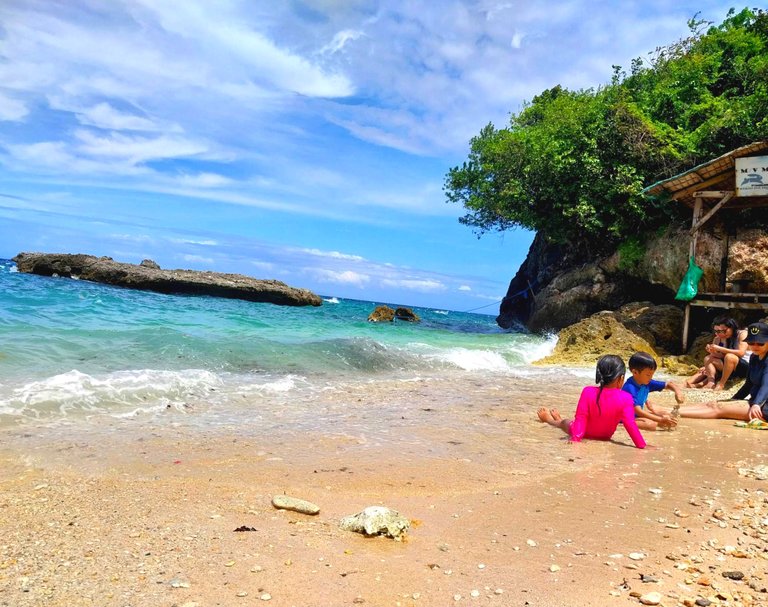 On the adjacent side, there are cottages allocated for visitors wishing to swim there. Though it's quite old it seems fine.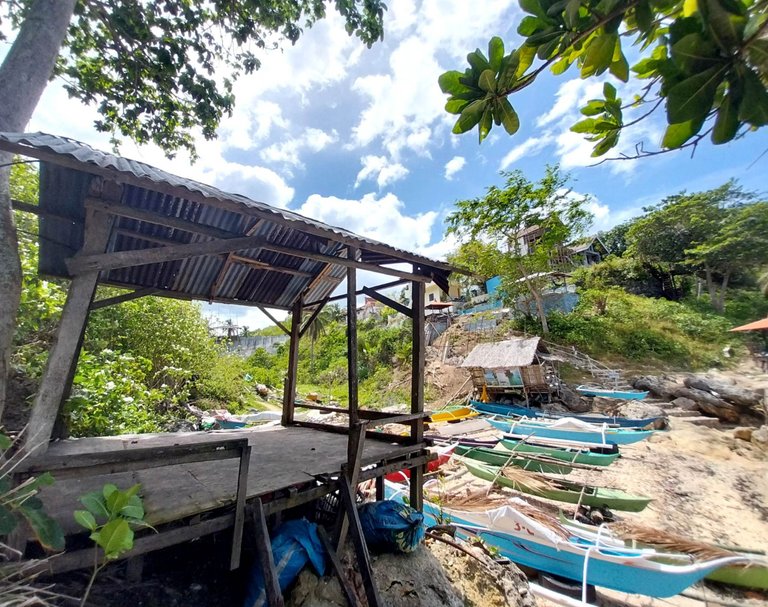 Another thing we like is the tranquility of the place which you will enjoy staying for an hour. Plus no entrance fee into the place which for sure many would love to visit.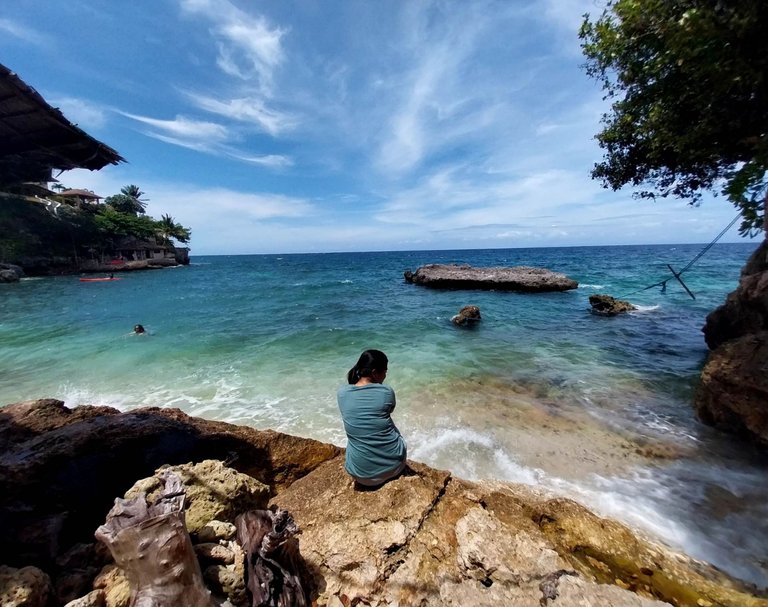 On the side, you can see big rocks which are good for viewing the area because of its cold breeze. For a minute we took some photos of the area. And I do love sitting here for a while because I enjoy seeing the big waves touching the rocks and the splashing water on my face is awesome.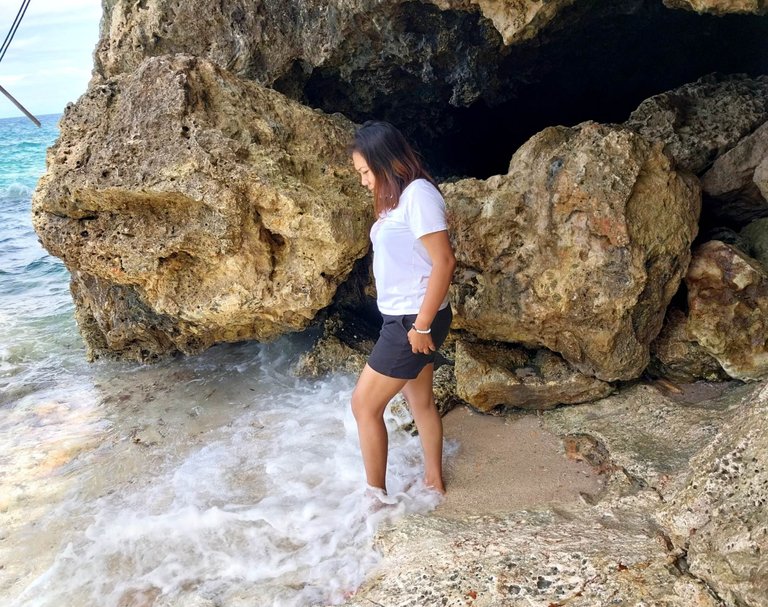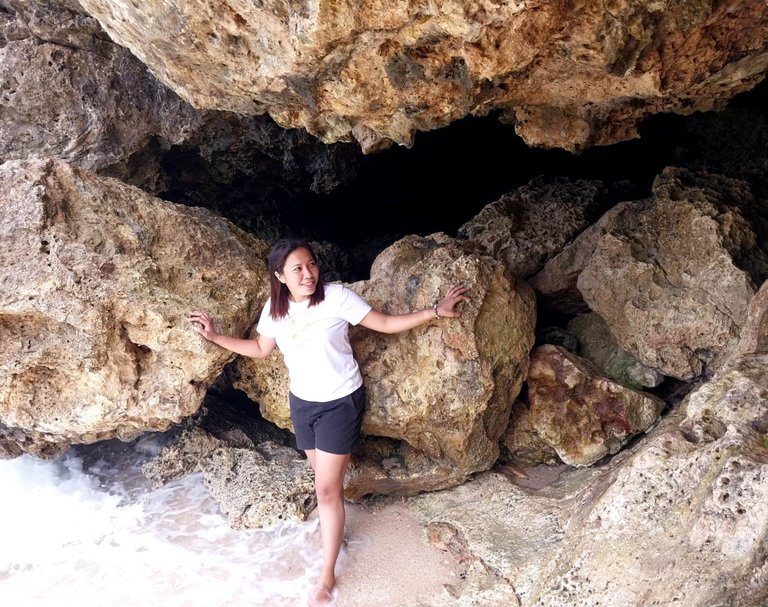 ---
To make my day complete, we went to another underrated beach named "Ka-irig". The name itself seems very unfamiliar to me. Maybe the name of the beach derives from a person's name of the place which is "Irig". The place is located in Camoboan, Tabogon, Cebu.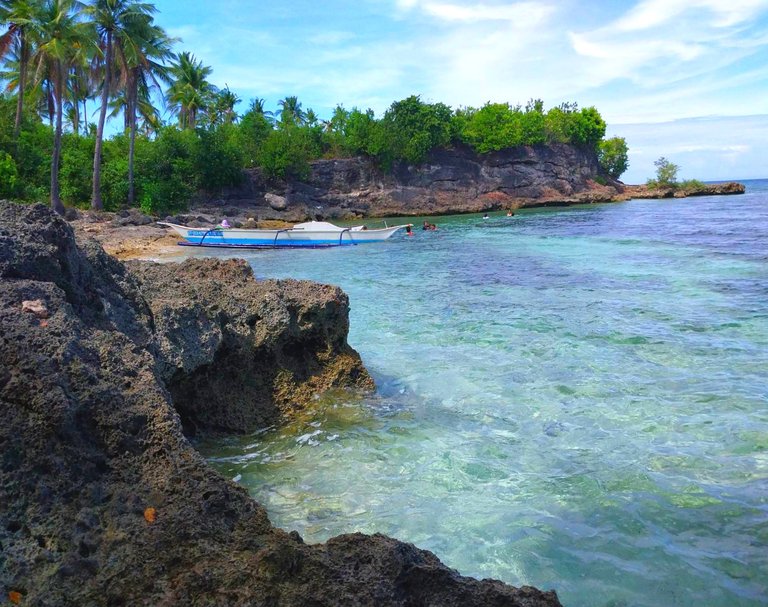 I asked my students about the whereabouts of the place because they are much more familiar compared than me. One student narrated, "You must go in the port area ma'am and on the endpoint, you can see coconut trees near the port, there you will see the beautiful beach after crossing the bushy place.
With so much excitement to see the hidden beauty of the area, we went straight right after M/V Muabog.
Off to Ka-Irig Beach.
Yes, my students were right. We pass by the bushy place and coconut trees before reaching the place. We thought we were not on the right track because the place is so quiet and no people were passing by in the area.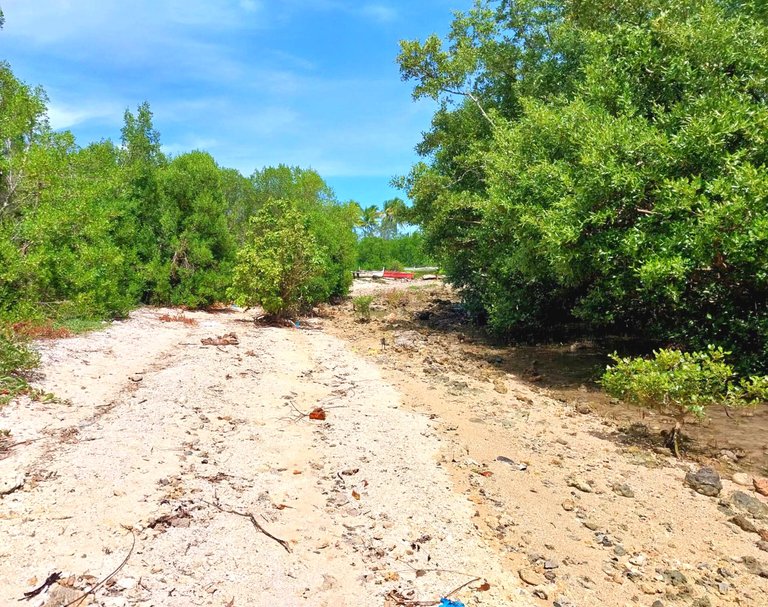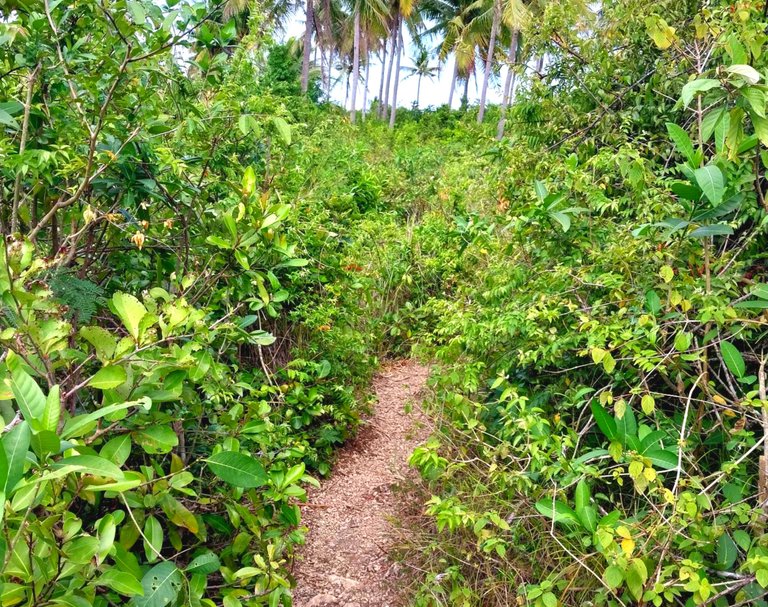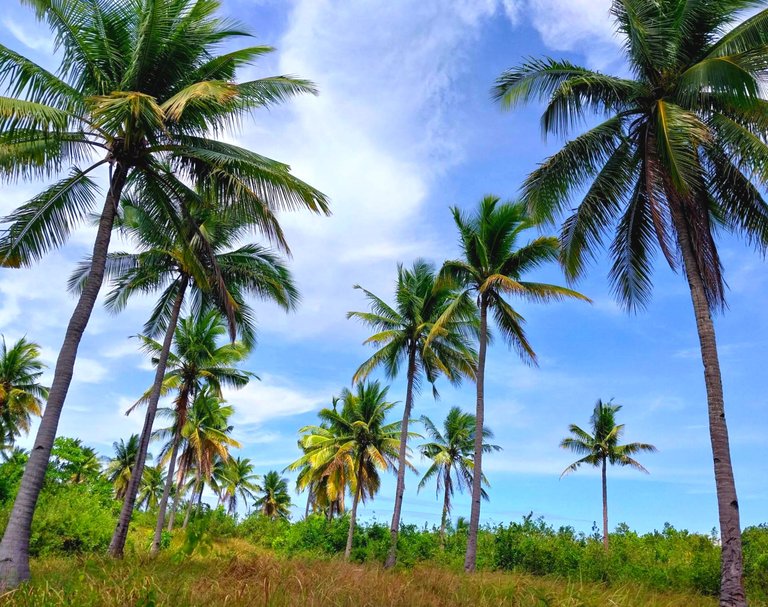 After, a long walk for about 15 mins from the port, we hear people screaming and shouting for fun.
Refreshing View.
Yes! My friend screams for joy. After a long and winding road walking into the unknown place, we reach our destination.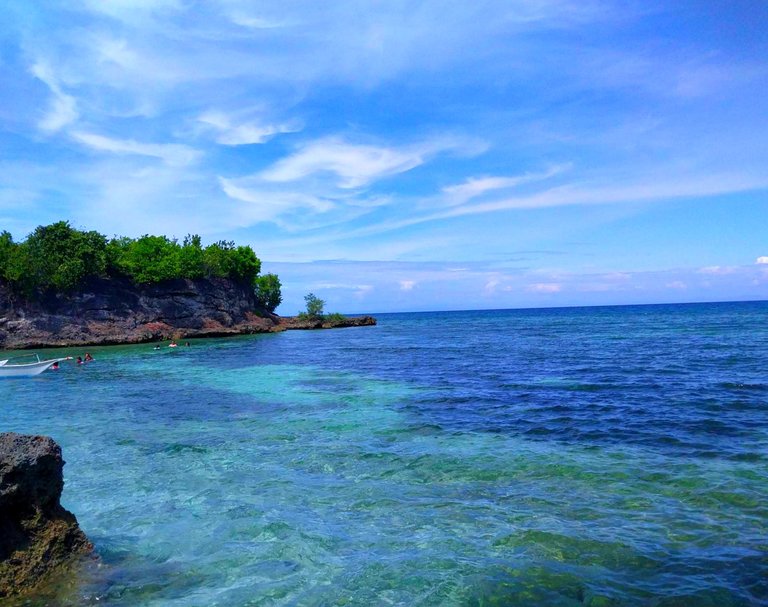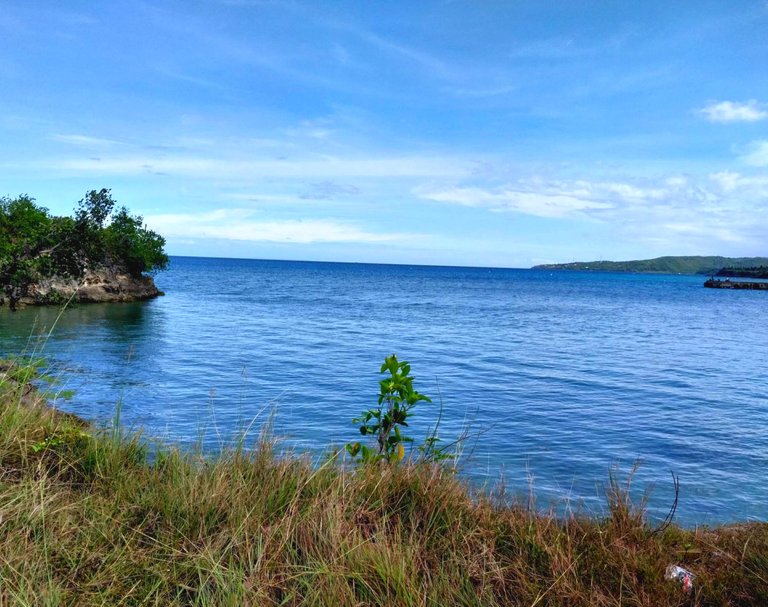 The place offers peaceful, cool, and revitalizing treats from the warmth of the sun. The crystal clear blue water can be projected from afar. Some families were also present when we reach the place using their boat with them.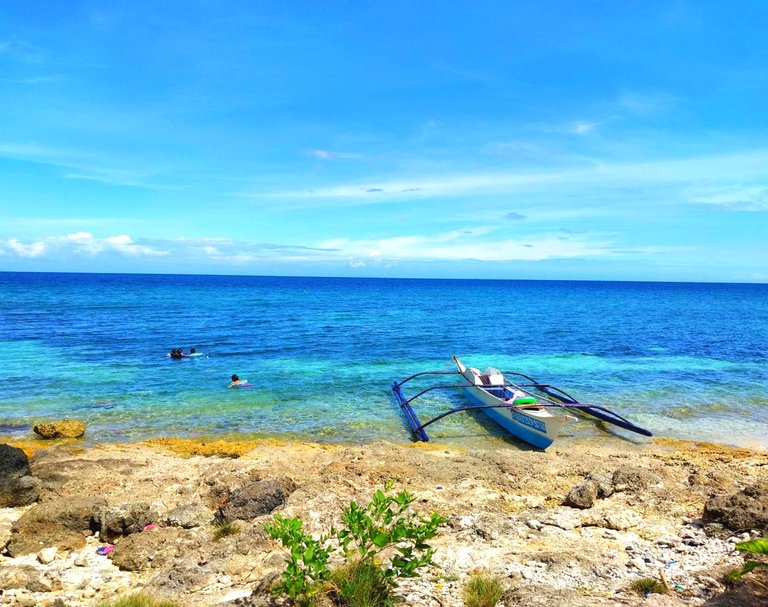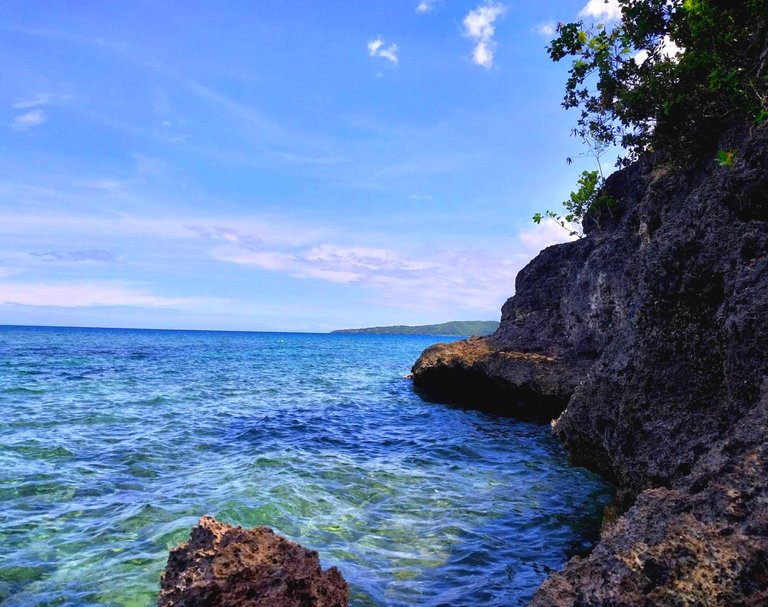 Compared to the first place we visited, this place is good for diving spots for the water is high. This is spacious as well compared to the first beach we went to.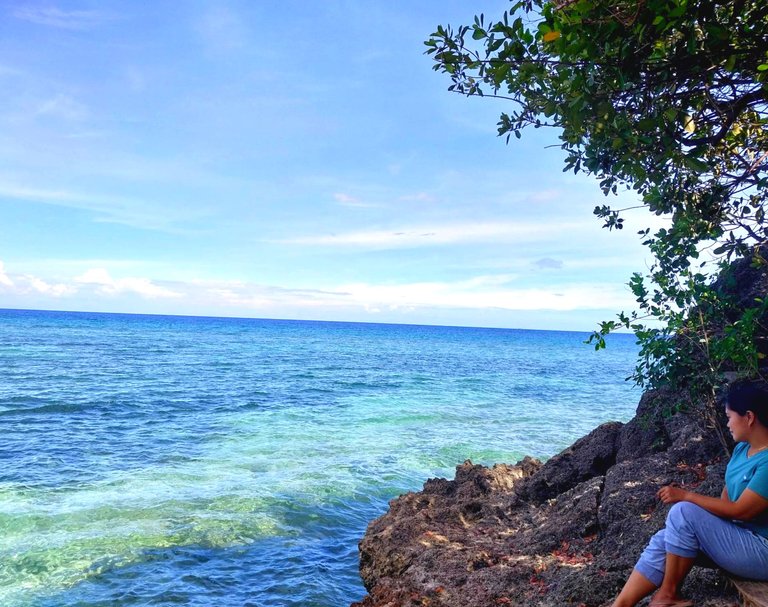 If you wish to bring with you your kids, I suggest you visit the first beach because it seems that the rocks here are very much pointed which is not suitable for children. But for sure adults will love the place for this could be best for diving spots.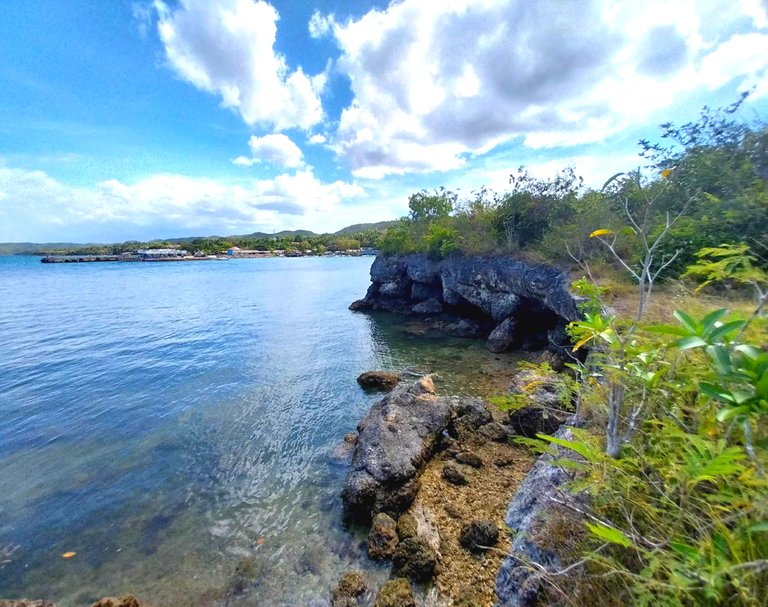 In this area, no cottages are built for visitors, you just plainly put your things on the side for safety. You should bring with you your towels or any mats available so you can sit right after taking a dip in the sea.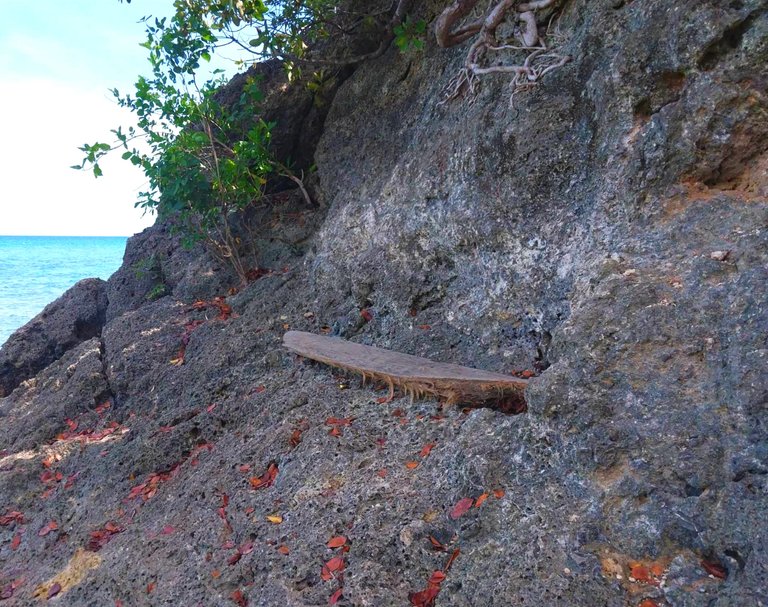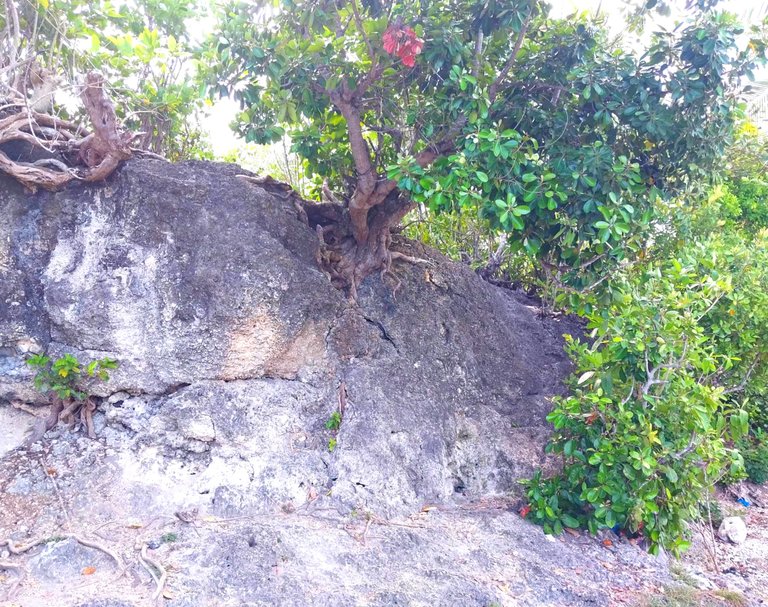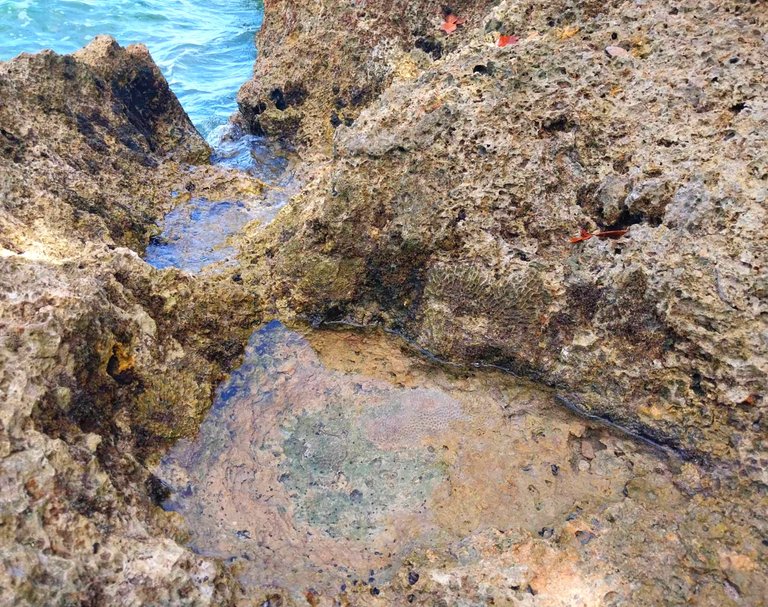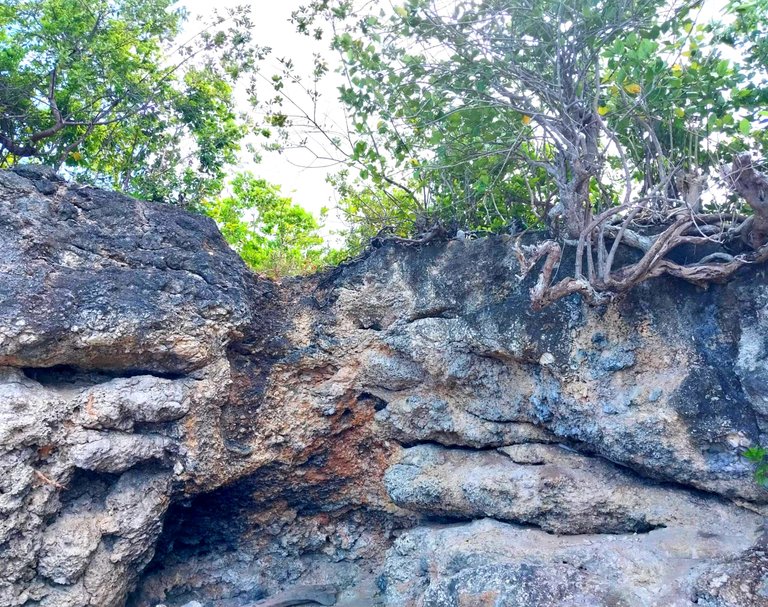 The thing which I love about the places we've been to is the crystal clear water which is obvious. And both places are no entrance fee required. You just have to bring with you your food and drinks because there is no available restaurant nearby.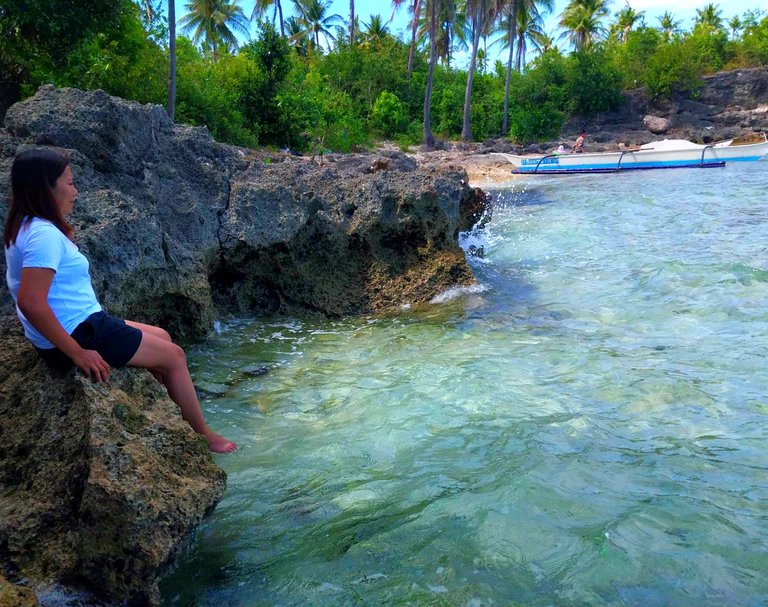 Have a nice day everyone!
---
How to get there?
M/V Muabog and Ka-Irig Beach both are located in Tabogon, Cebu.
By Commute: From SM Bus Terminal, ride a bus going to Tabogon. Ask the driver to drop you off at Tabogon Bus Terminal. From there, you can ride a motorcycle for hire (habal-habal) to take you to M/V Muabog and Ka-Irig Beach.
---
Indeed, that was a fun-filled travel experience to the different underrated places in our locality. From that travel, I got to see the hidden beauty of our place which we usually forget to explore and discover.
It's not important whether we are on a high paid or no entrance fee beaches, what matters most is we got to enjoy our travel with a lot of memories to treasure.
---
Thank you so much everyone for taking the time to read and support my blog. That's all for today Hive friends. See you on my next blog. Keep safe everyone.
Lead image edited through Canva.
All photos are mine unless stated otherwise.
---
---