The Great ASEAN Cook-Off || My Spicy potato chops Recipe

Friends,
Hope everybody is fine, but I'm fine today. The reason may be you know I got a good job and since today is Thursday so tomorrow is our 7th weekend. For this, a great happy feeling is lingering in the mind. Honestly, I had a good week, the closeness of the new colleagues in the new office was great, all in all, the job is going well.
But today I will not talk to you about my job, because today I will confirm my participation in a competition of this wonderful community. Although I have not been able to participate in these competitions regularly, I have not been able to spend as much time after getting the job as before. But there is no shortage of my love for the community, it is and will remain the same. This is the best community I've ever seen, here is always trying to give the right support to the deserving.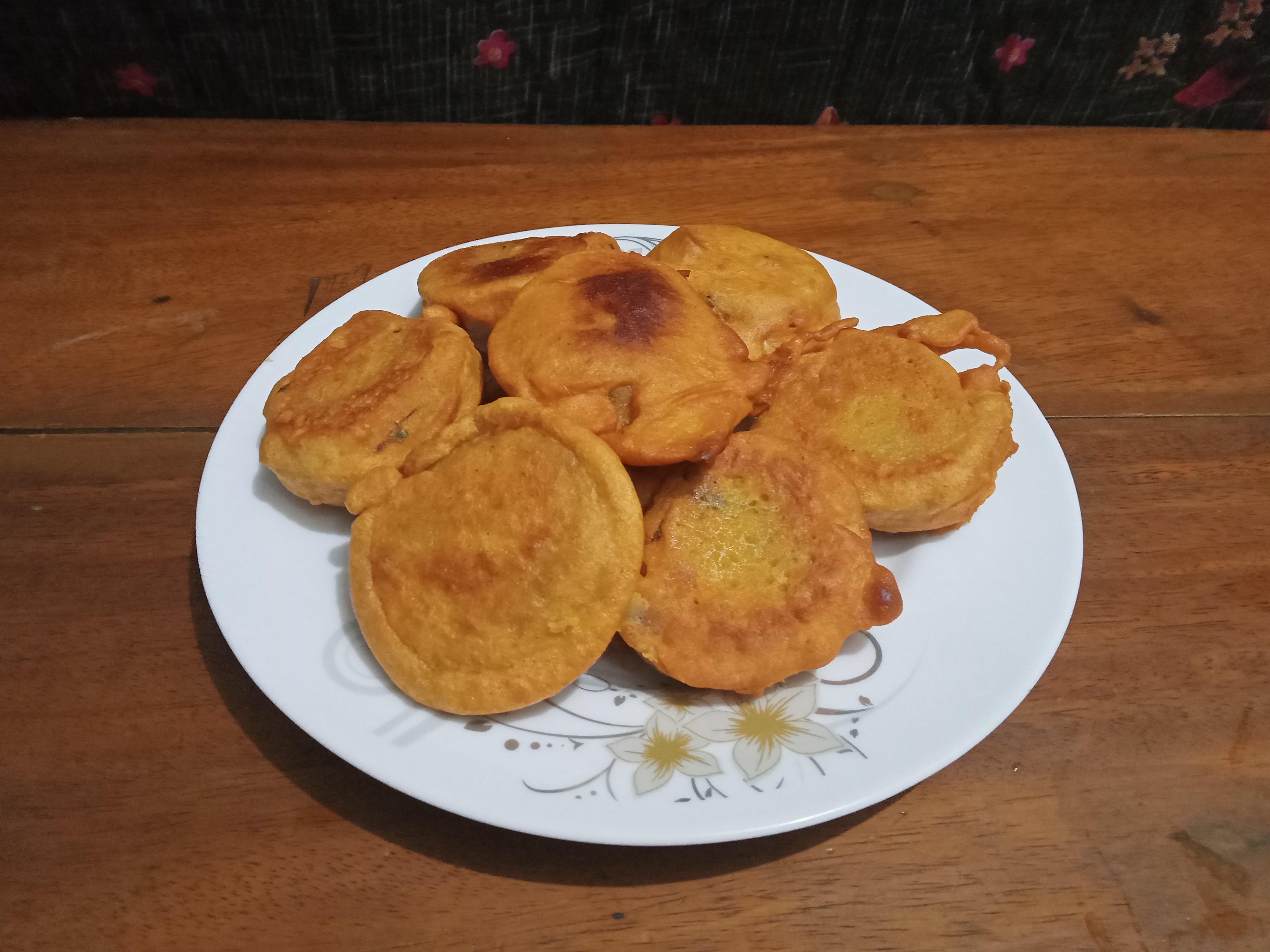 Today's recipe is a little different, it's not a conventional cooking recipe. But you can say it's a great spicy recipe, we call it potato chop. Especially in the evening tiffin we prefer to eat this kind of flavored food. I believe you will like this special recipe with excellent taste. Let's see my today's recipe for participating in the competition-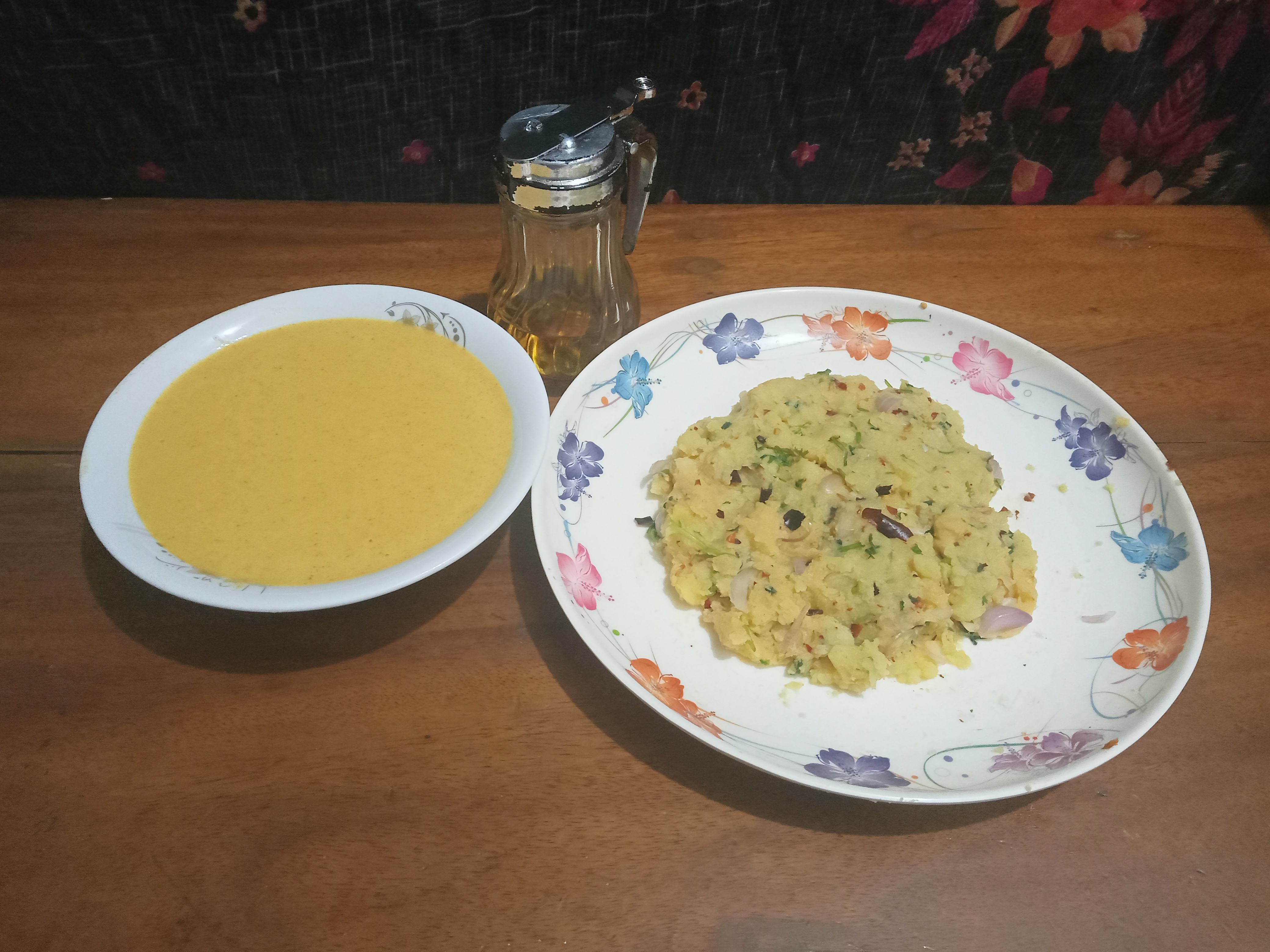 Ingredients for the recipe:
Potato mashed (Potato mashed method will be shown)
Gram flour paste (Gram flour paste method will be shown)
Oil.
Recipe preparation episode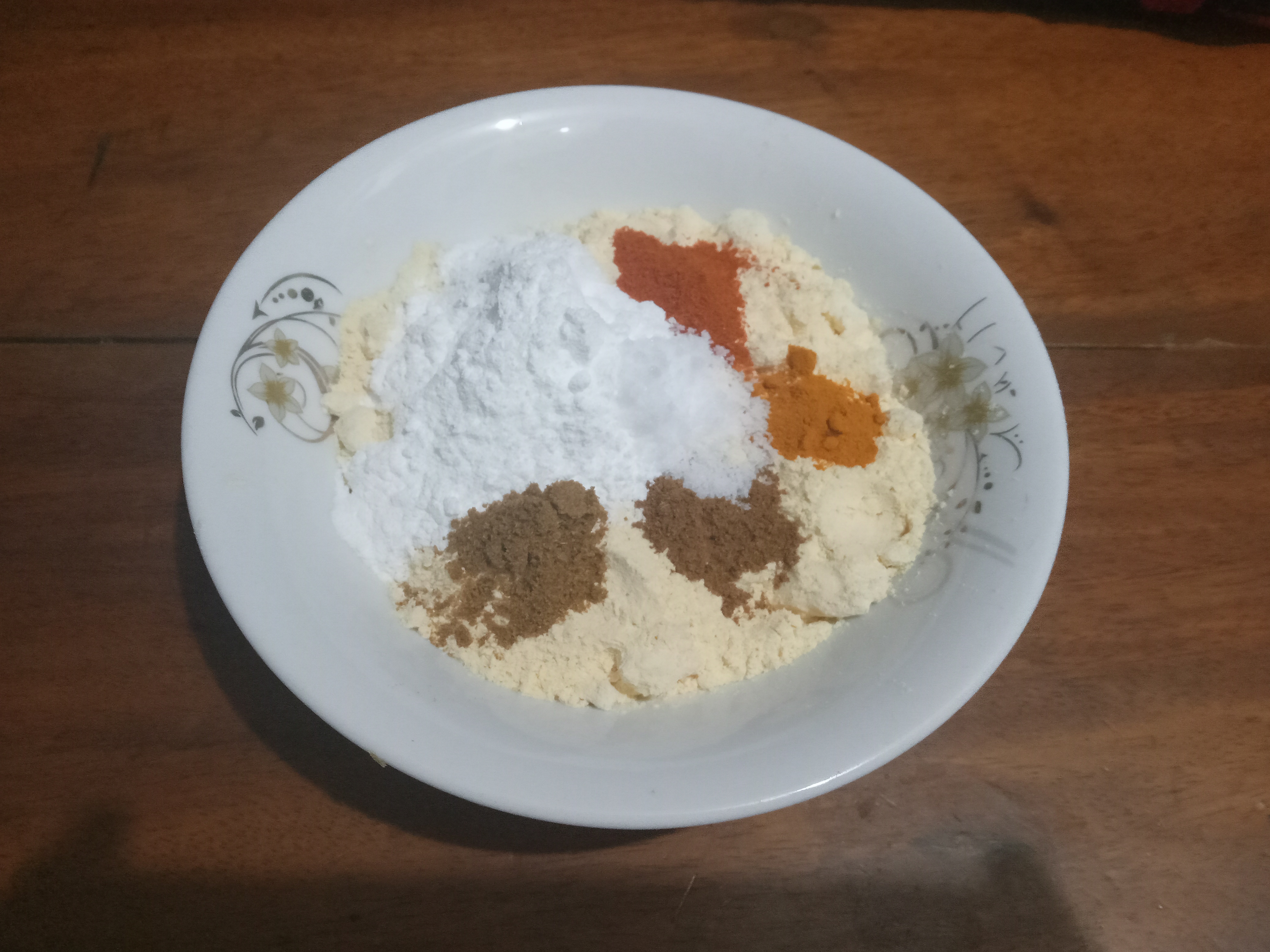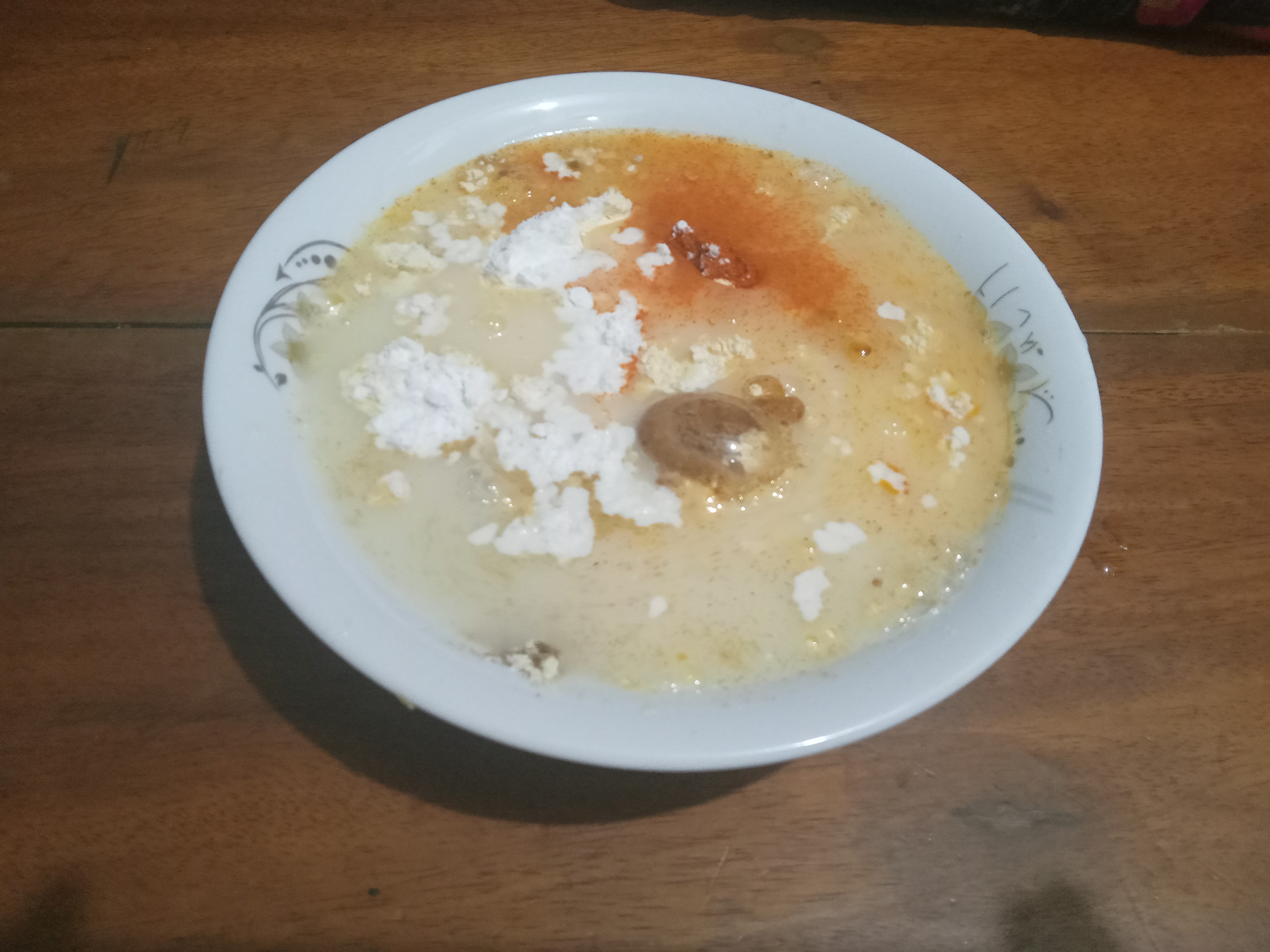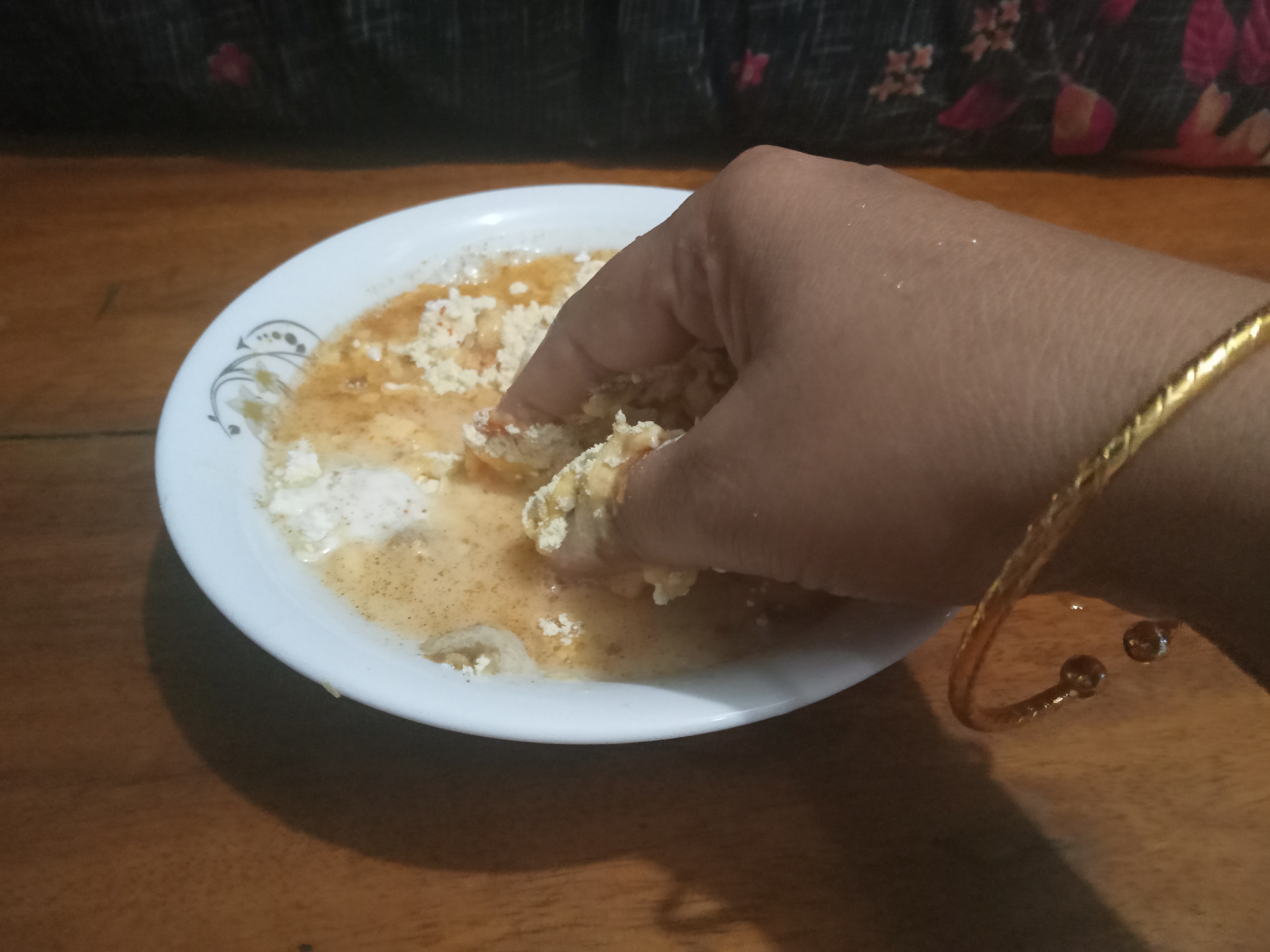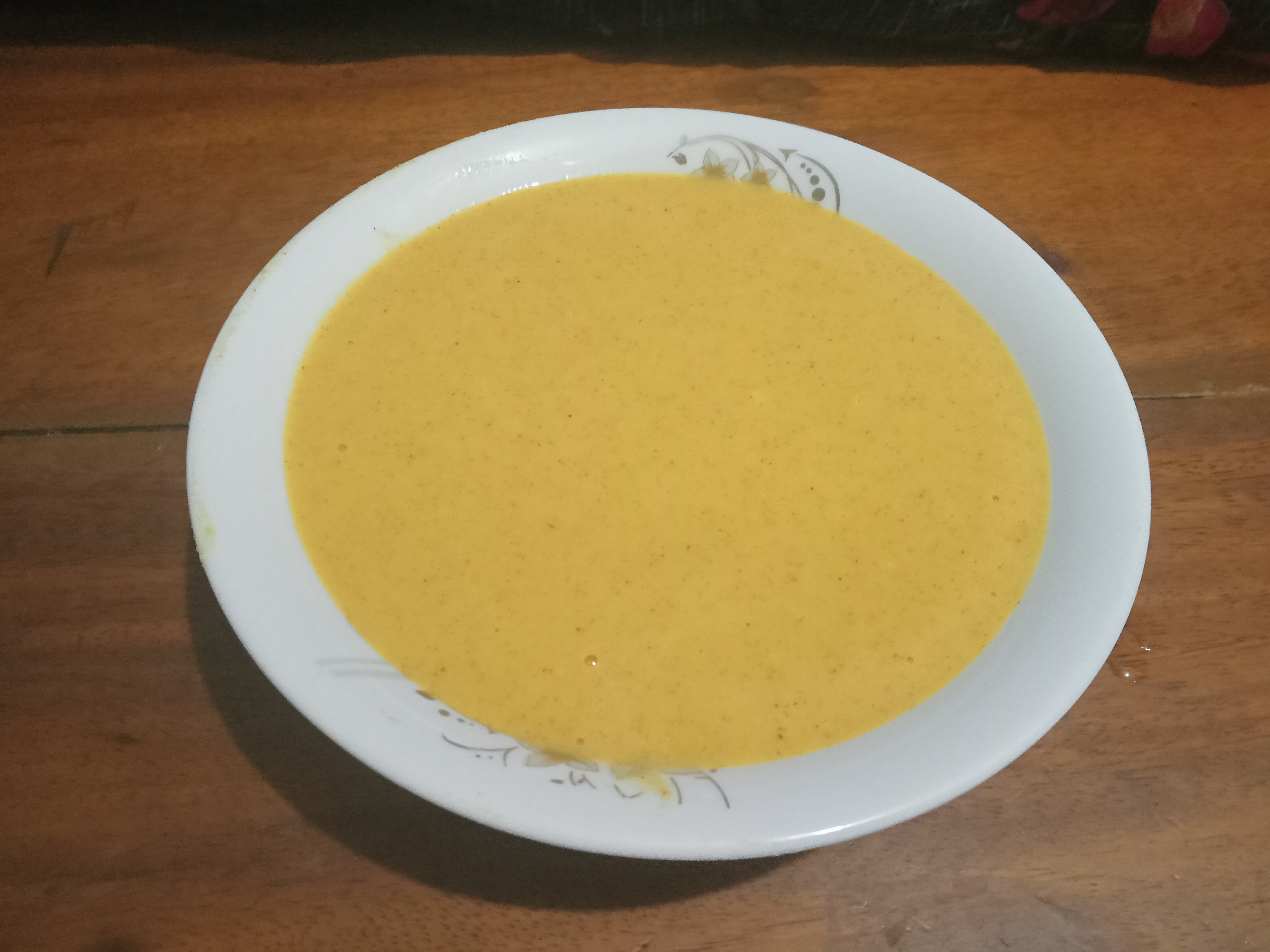 First of all, I would like to introduce to you the method of making Gram flour paste. First I took Gram flour in a bowl and with it I took turmeric powder, chilli powder, cumin powder, coriander powder, salt and light water. Then I made a paste by mixing well.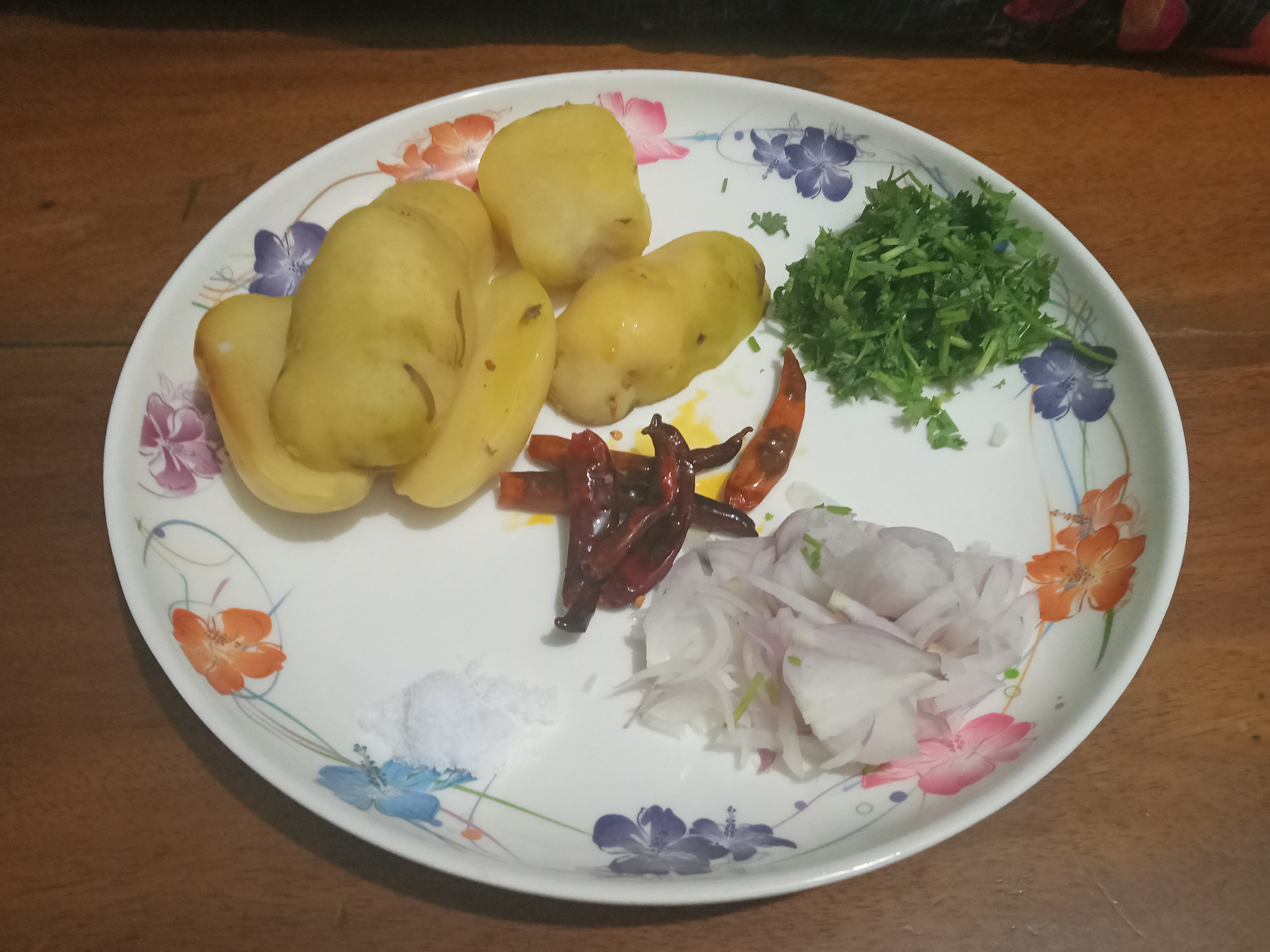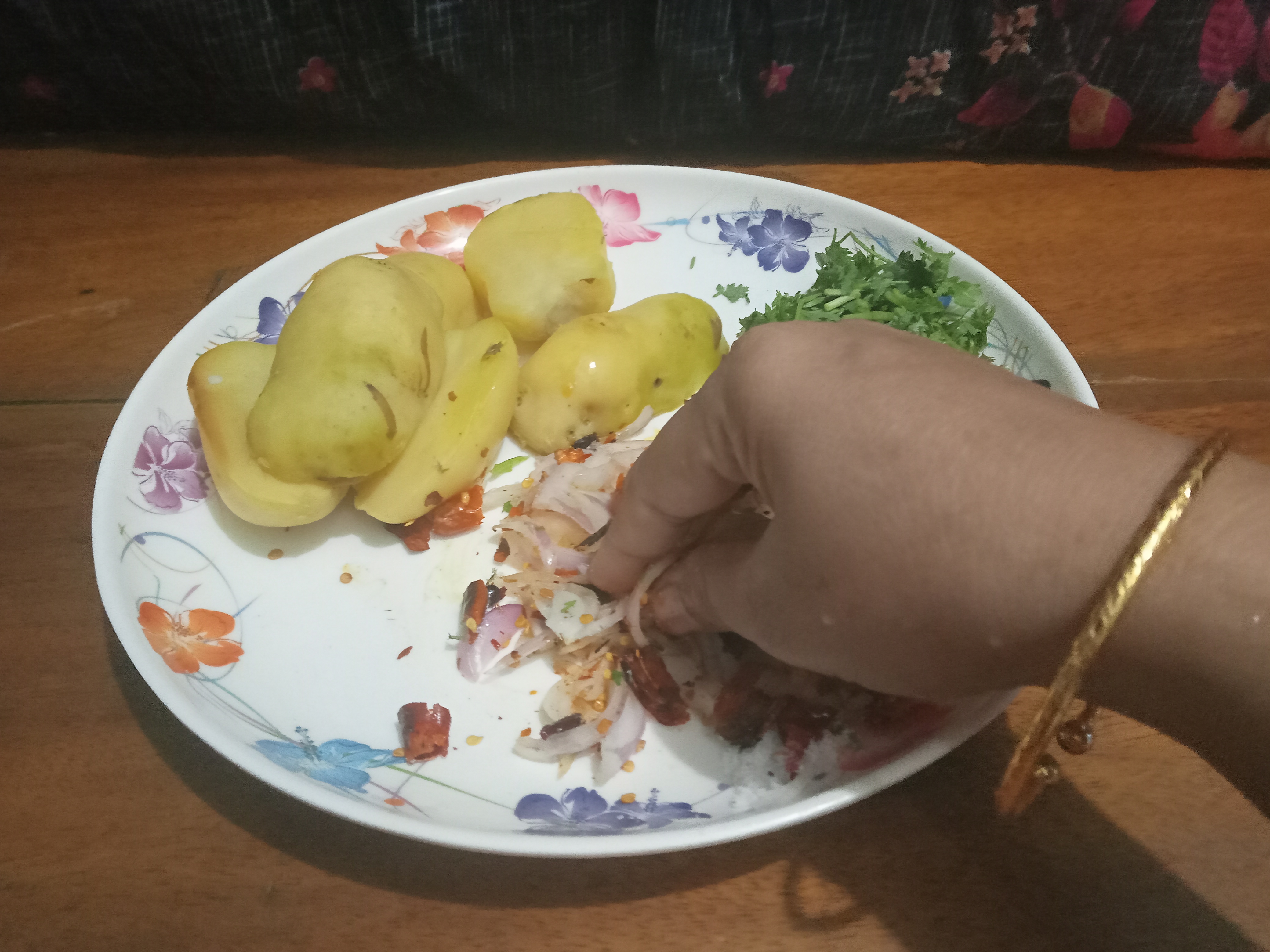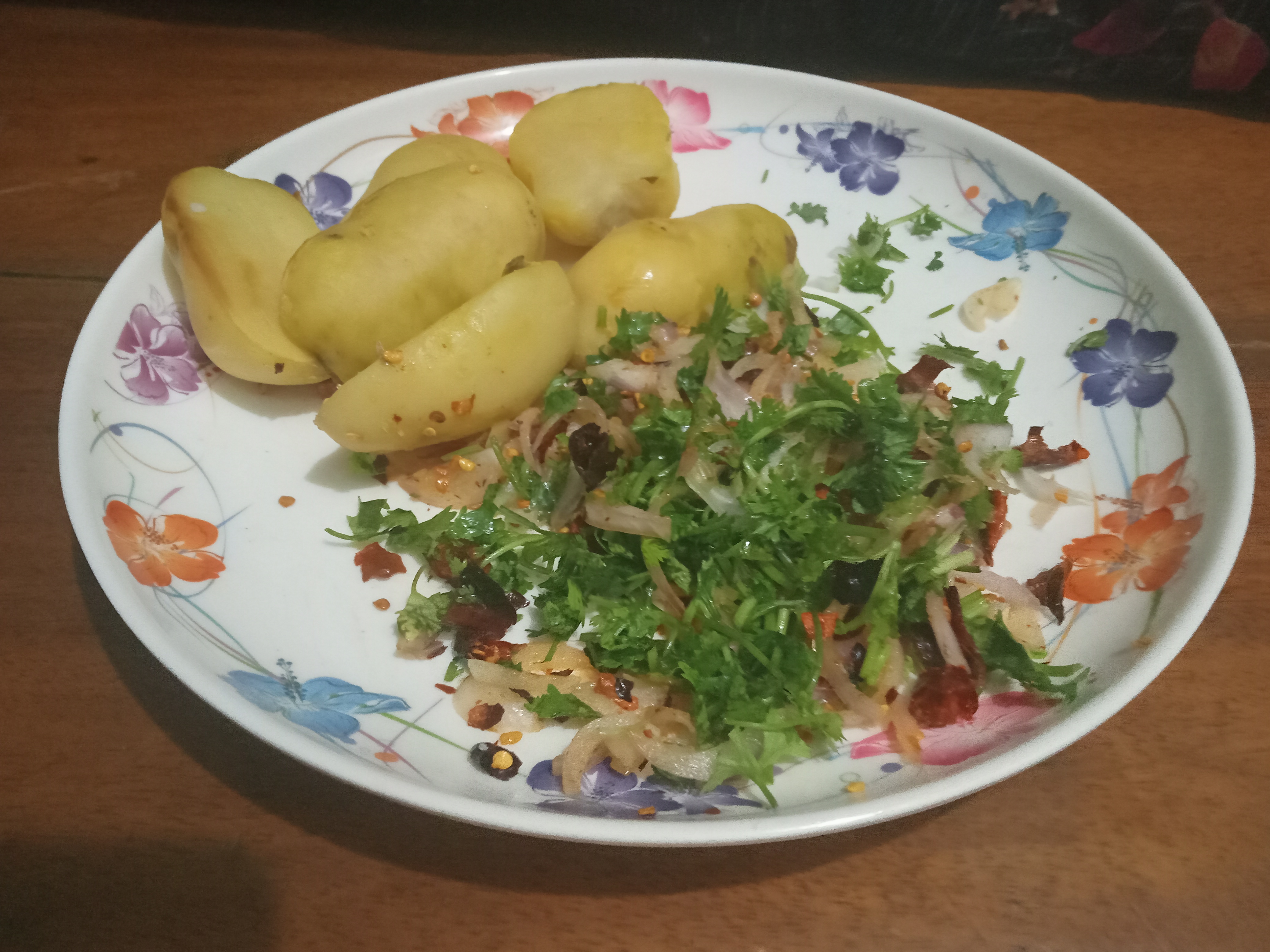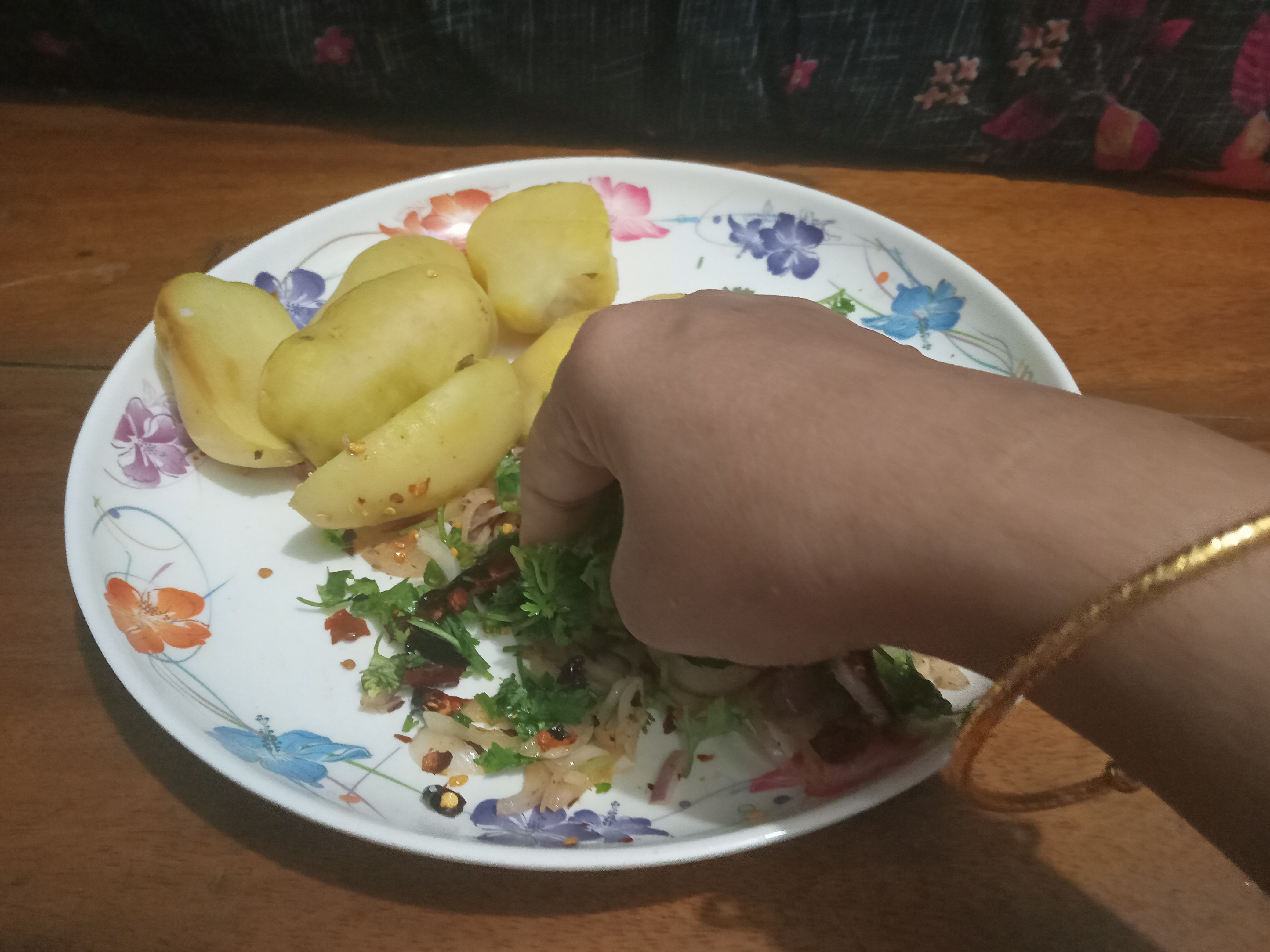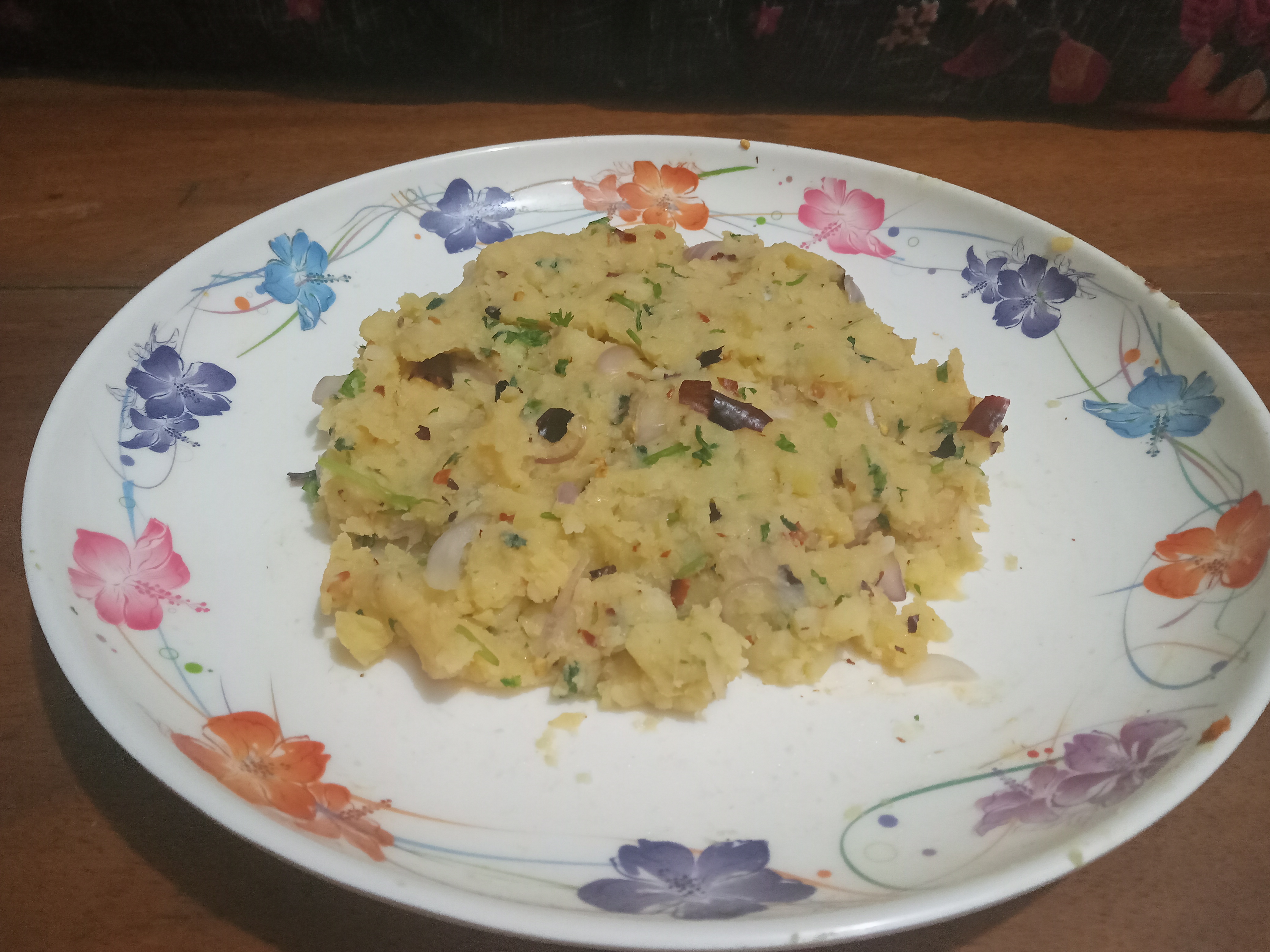 Secondly I am now presenting the method of making mashed potatoes.
First I took a bowl of boiled potatoes, along with coriander leaves, dried chillies, chopped onions, and salt. Then I mixed all the ingredients and made a paste by making a good paste.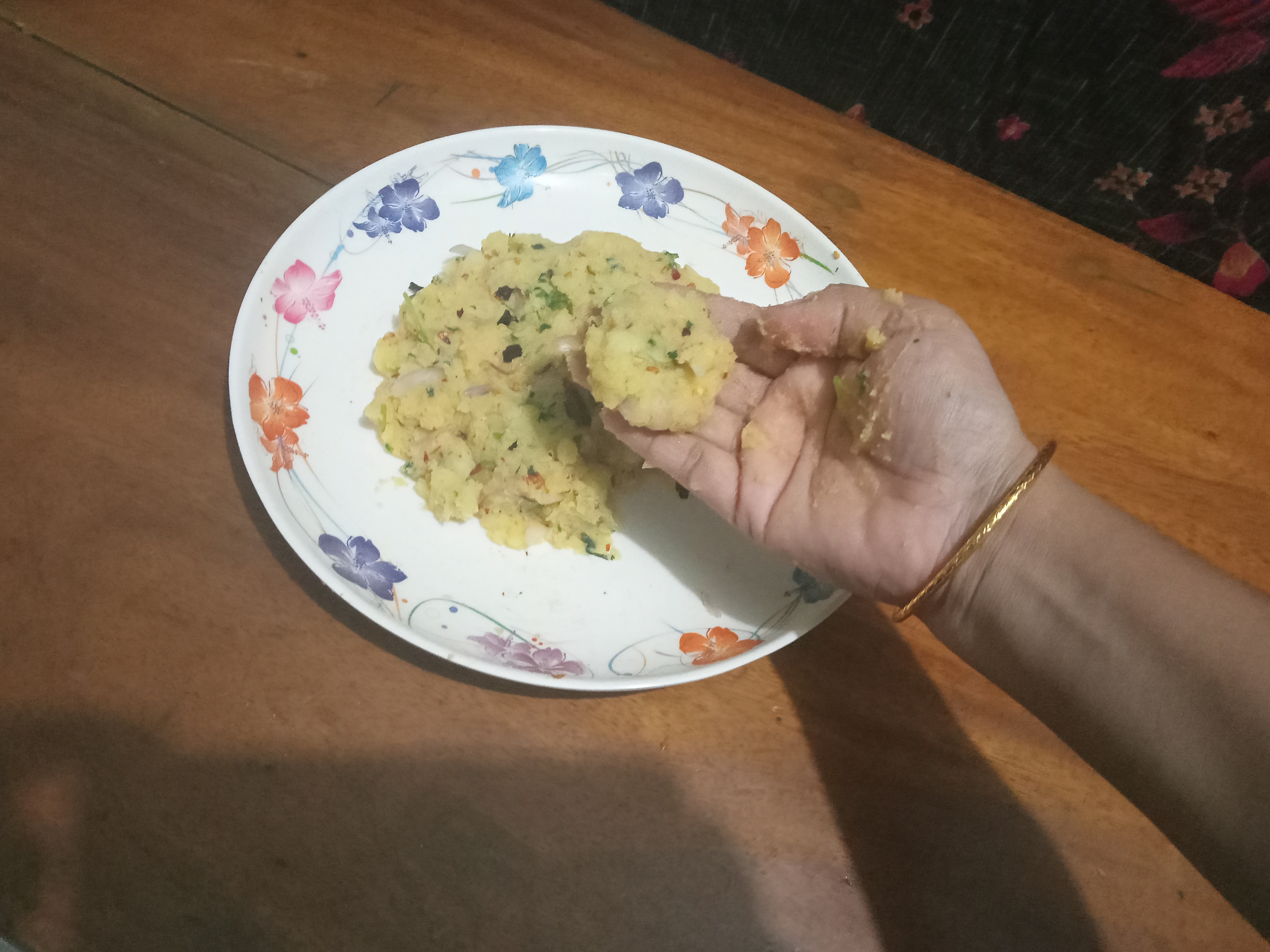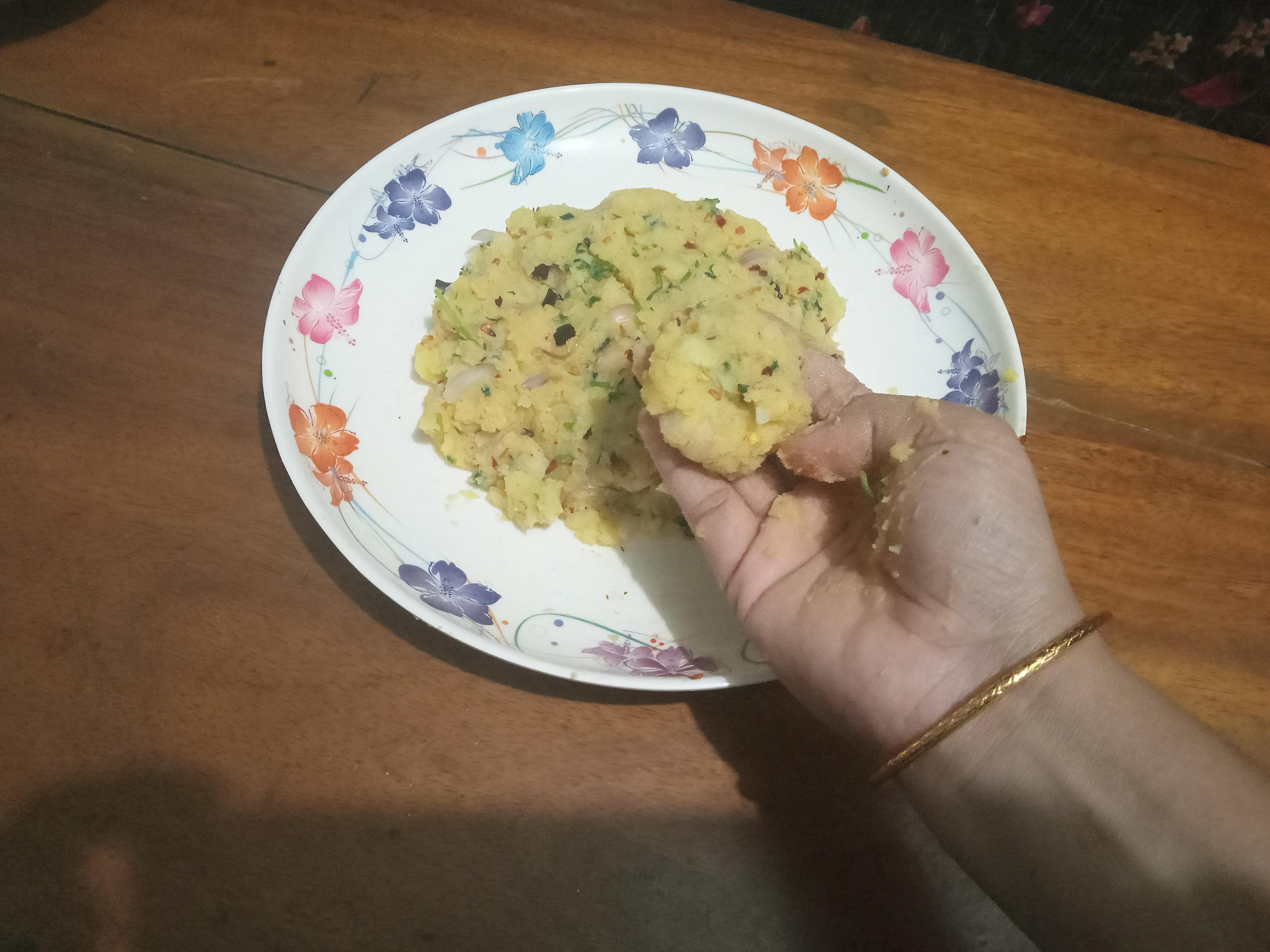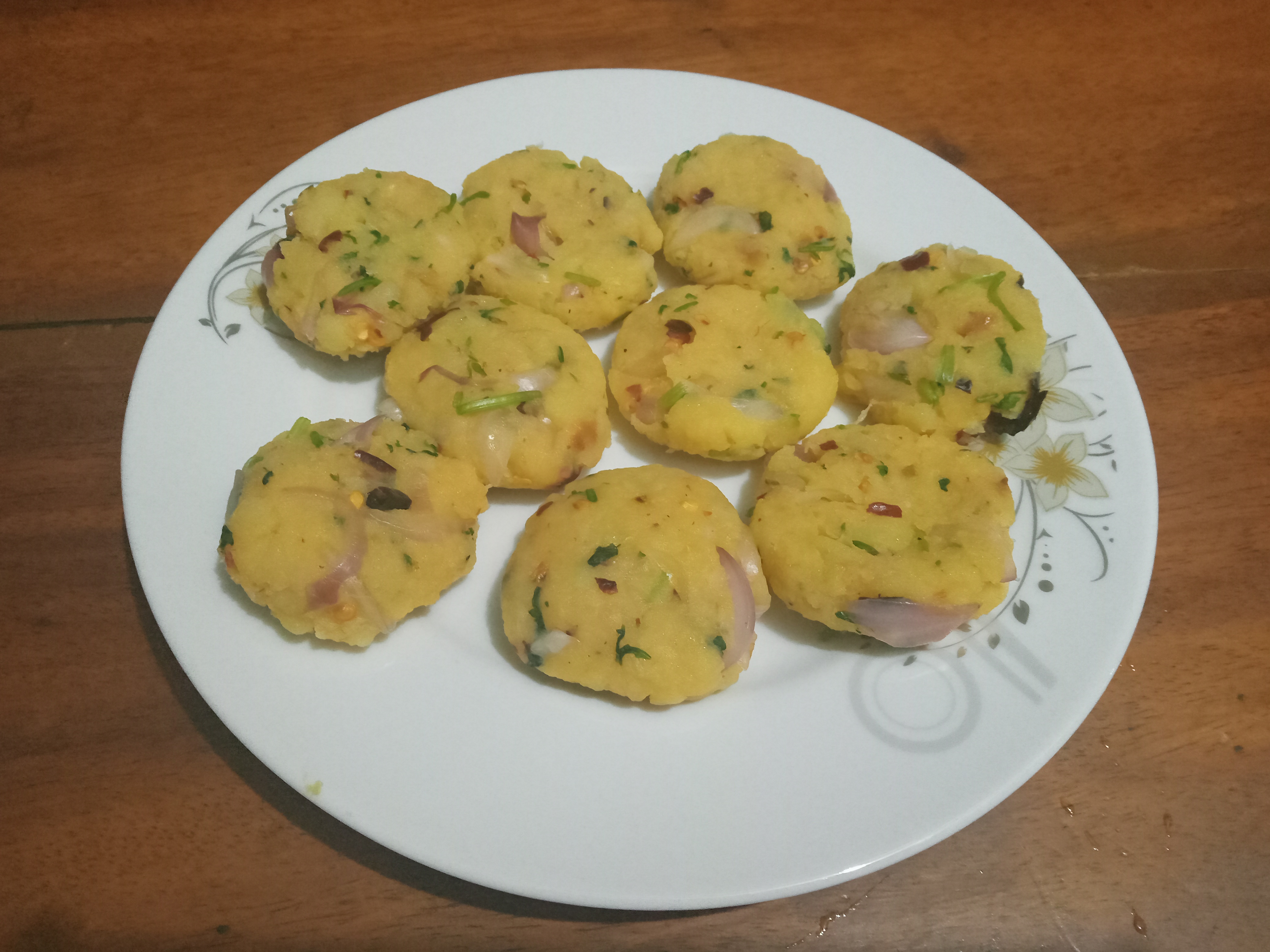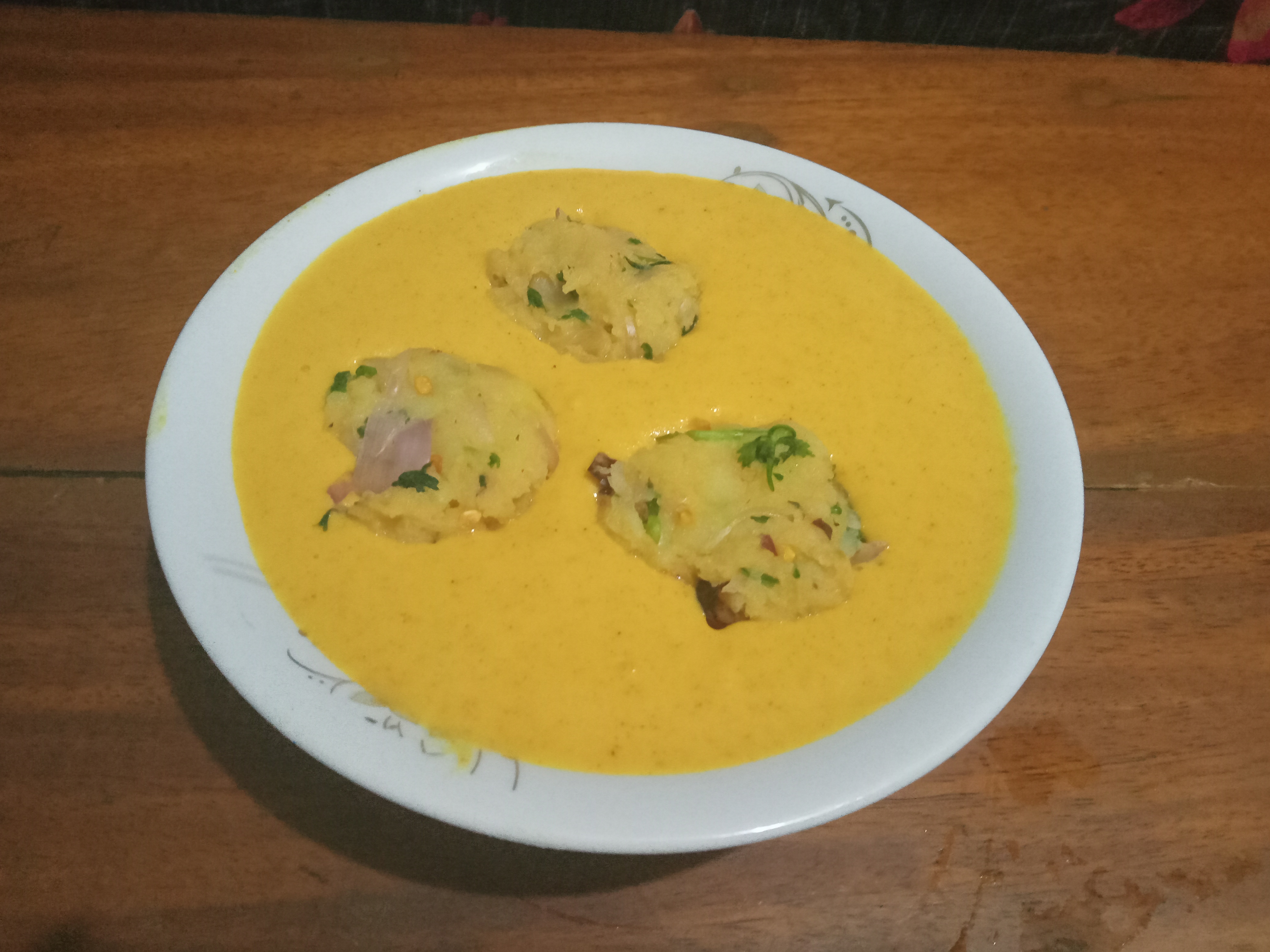 Then I made small round shaped flats with the palms of my hands little by little from the mash. I have made many of them in this way and put them on Gram flour paste.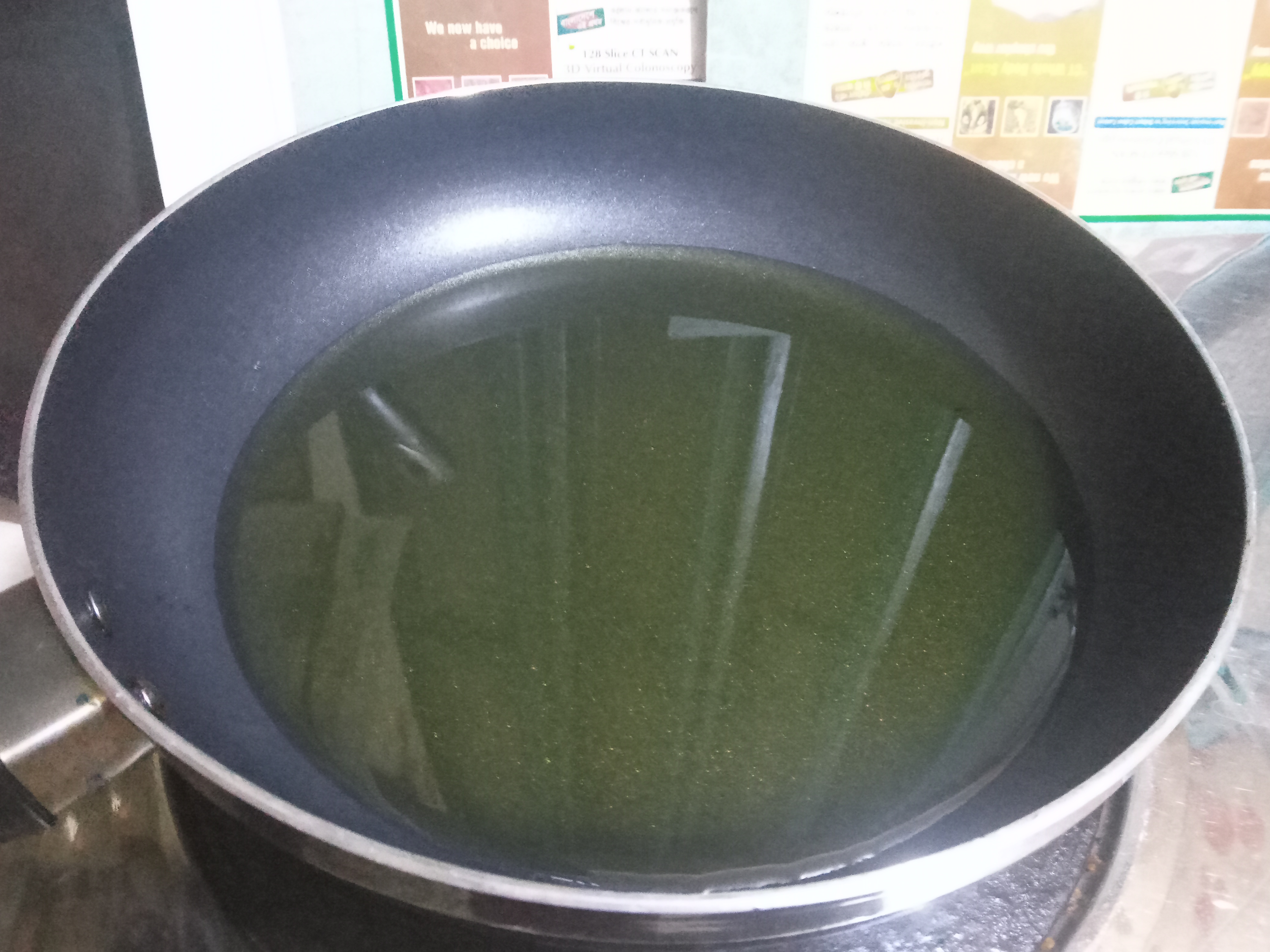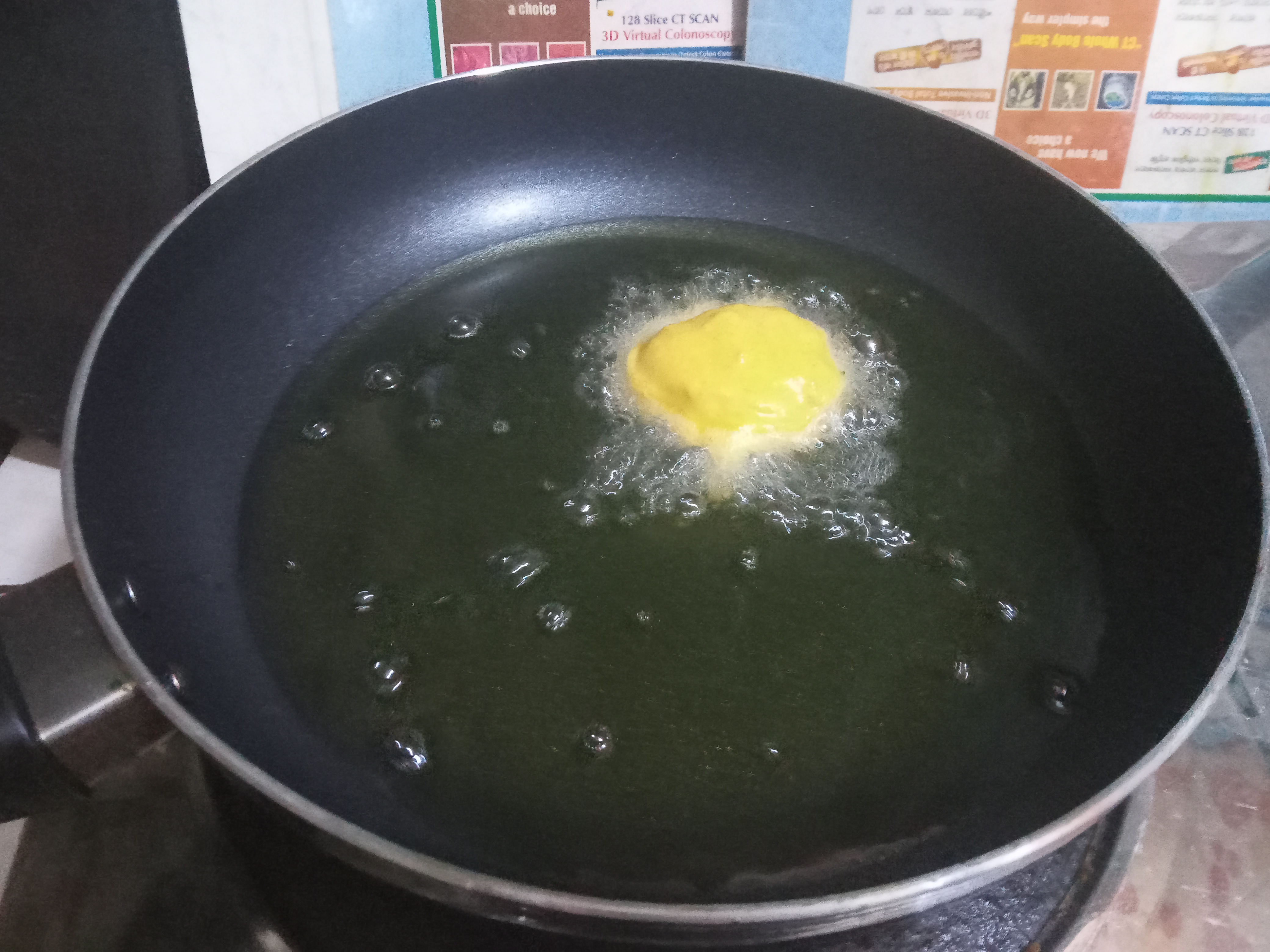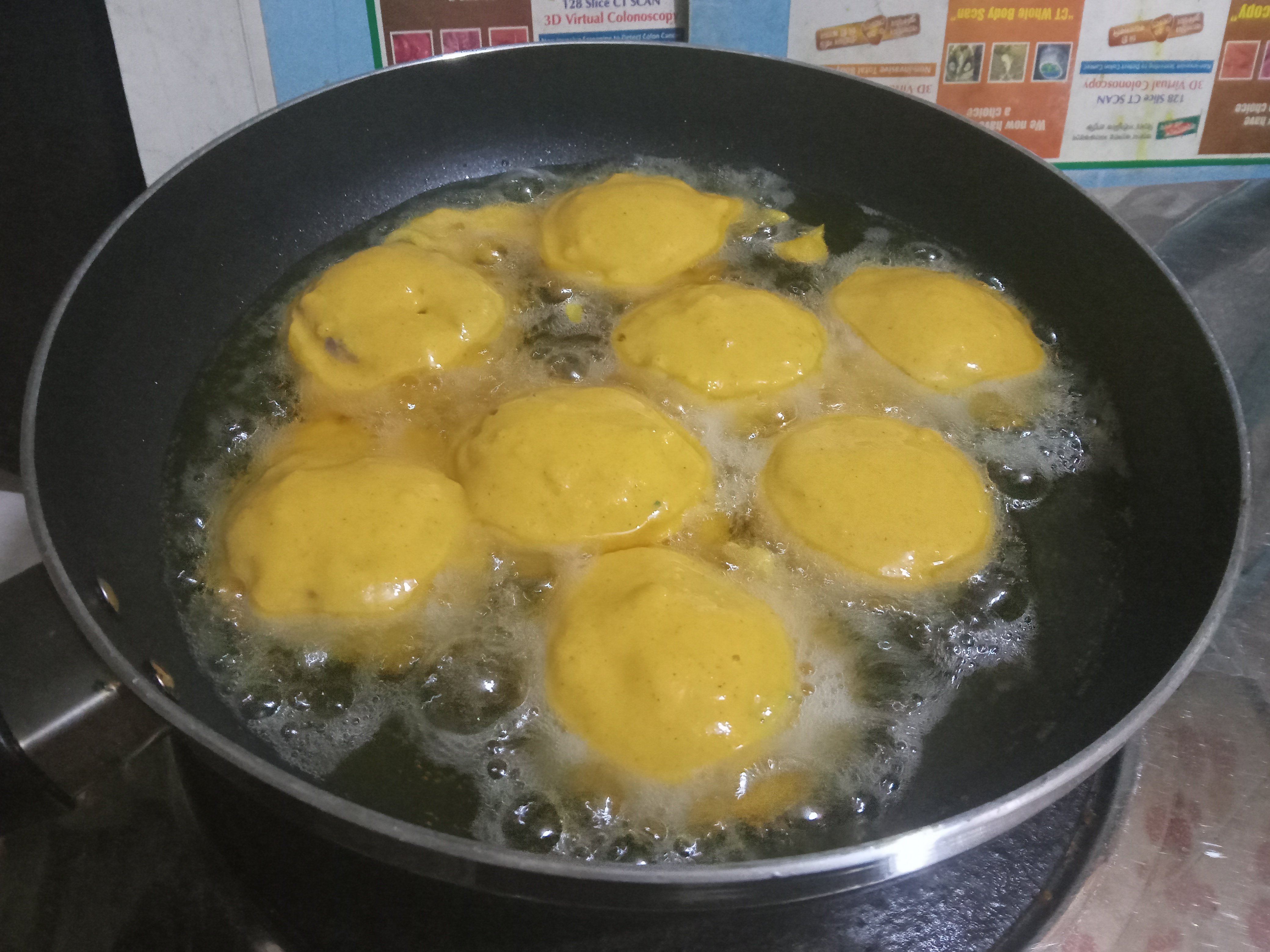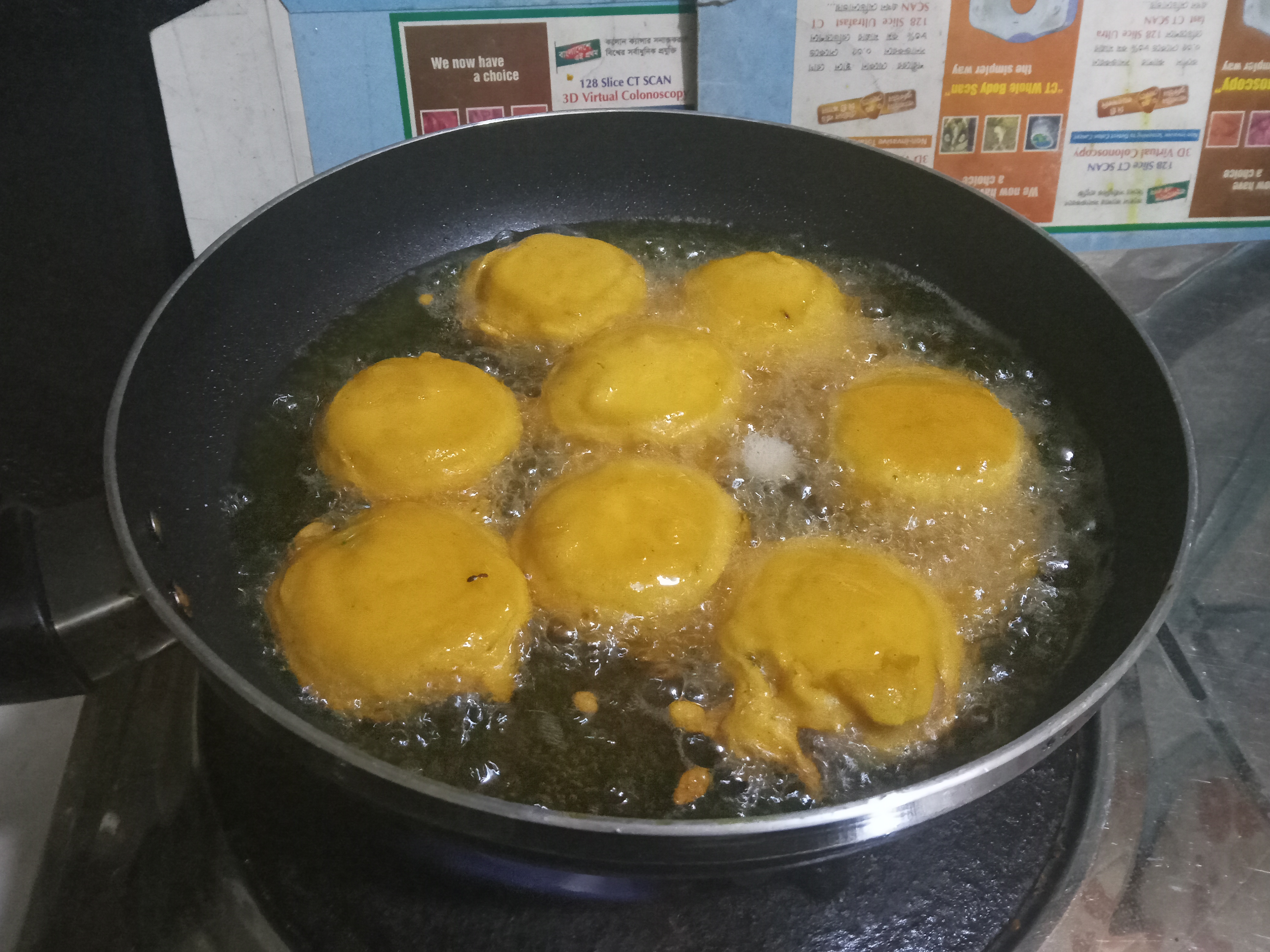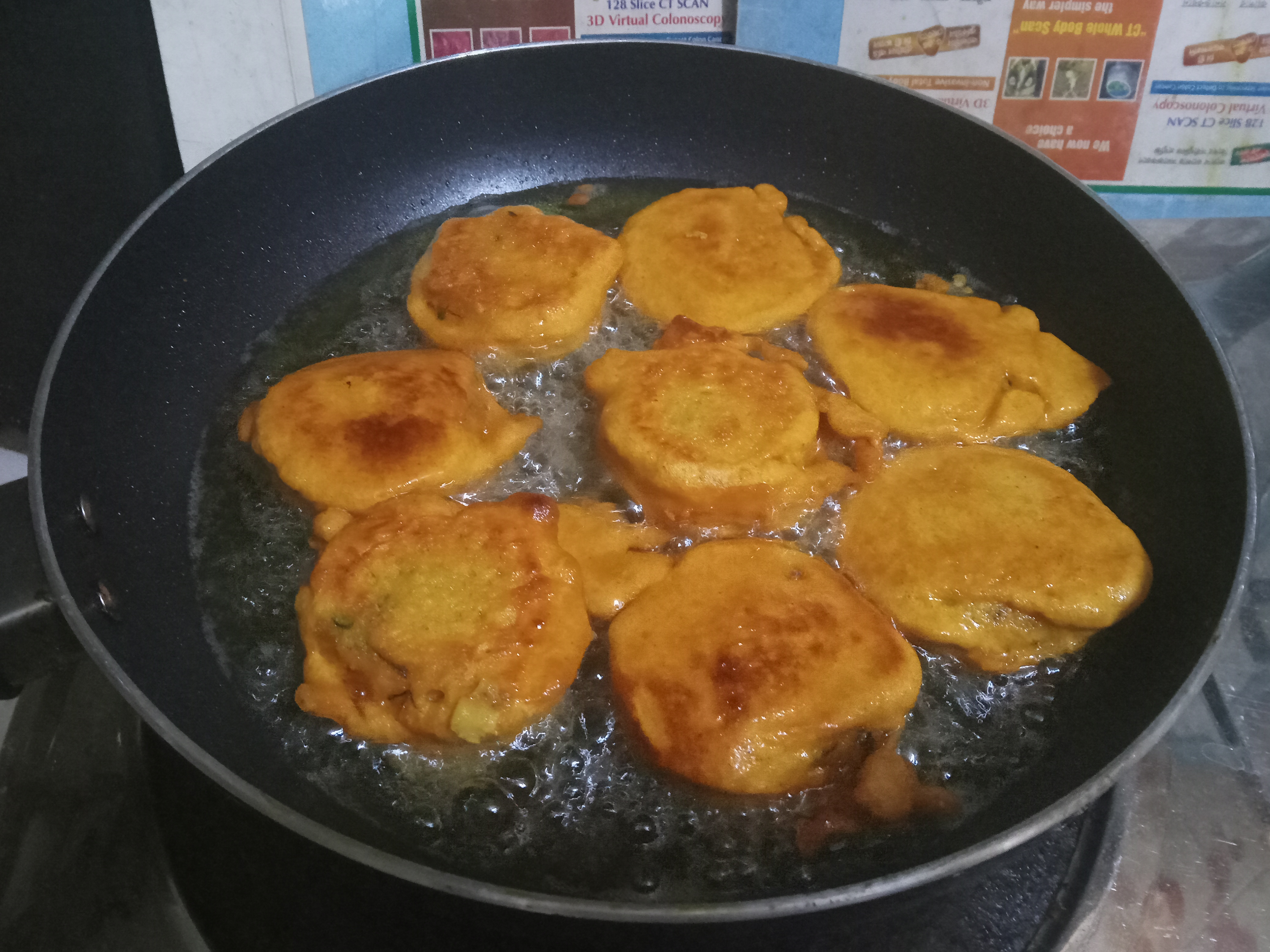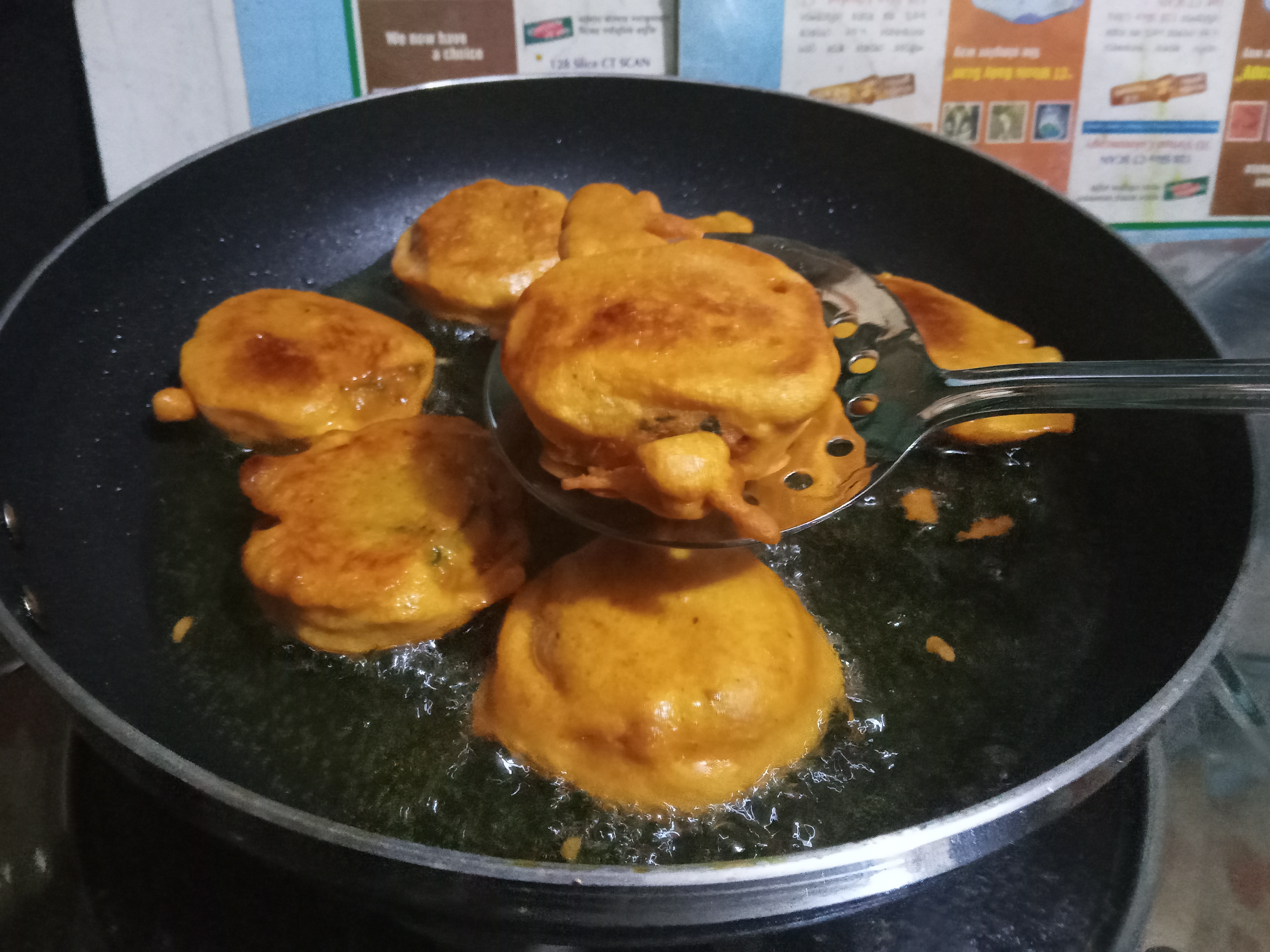 Then I put a pan in the oven and heated it with some oil. Once the oil is hot, I dip the small round shaped shapes of the filling in Gram flour paste and leave it in the oil. Then I fried the hot oils nicely, fried it well and took it down.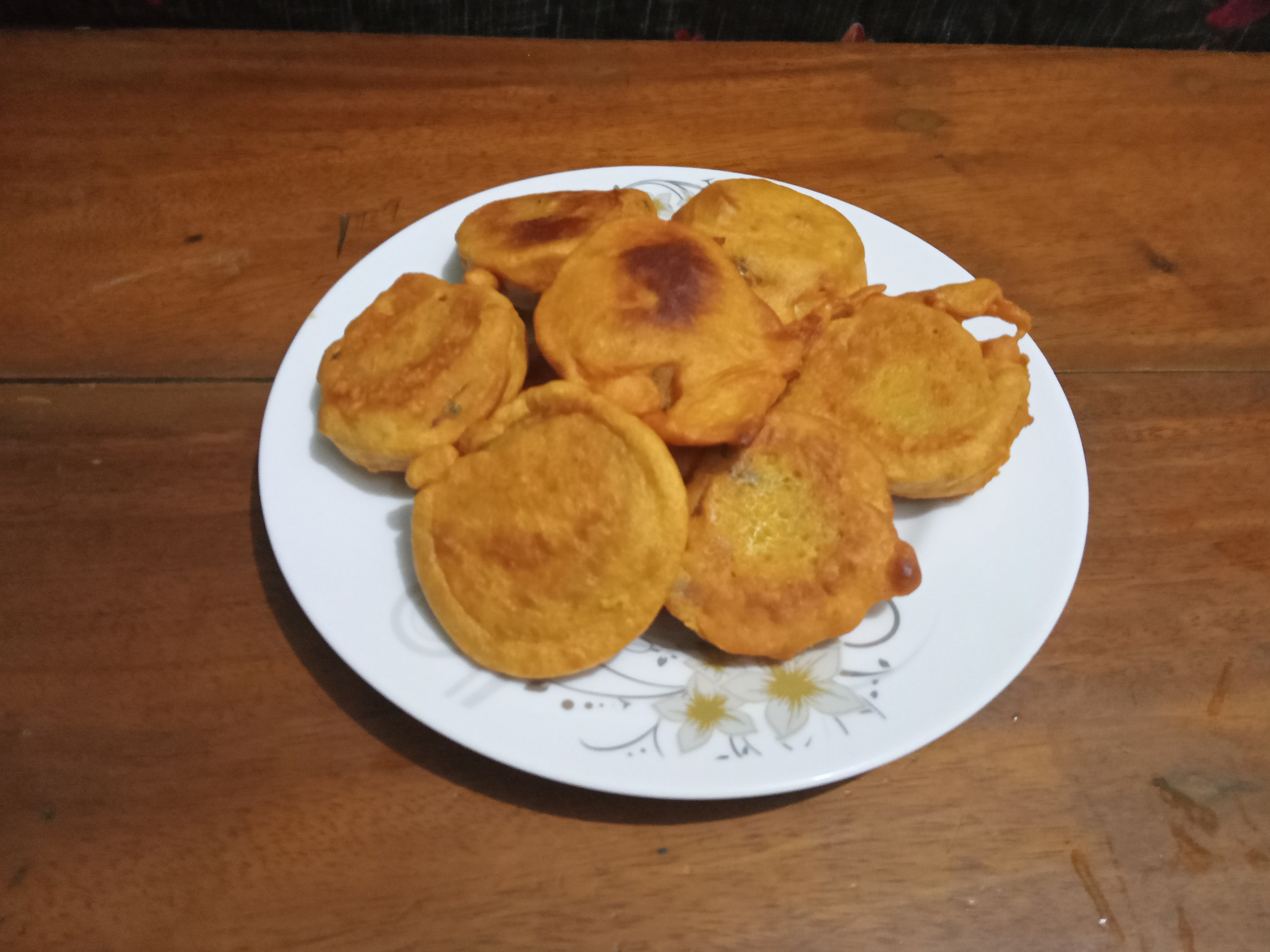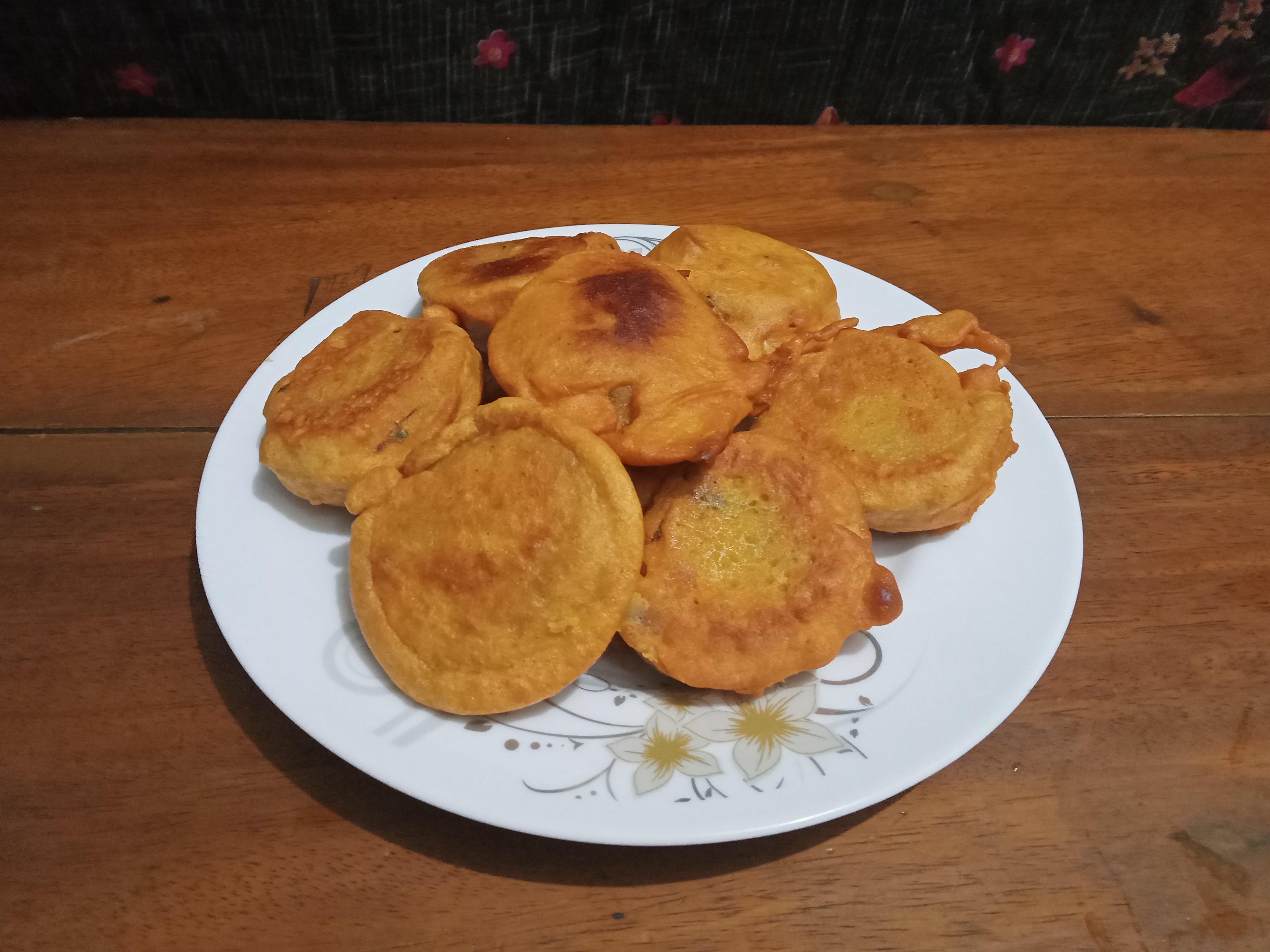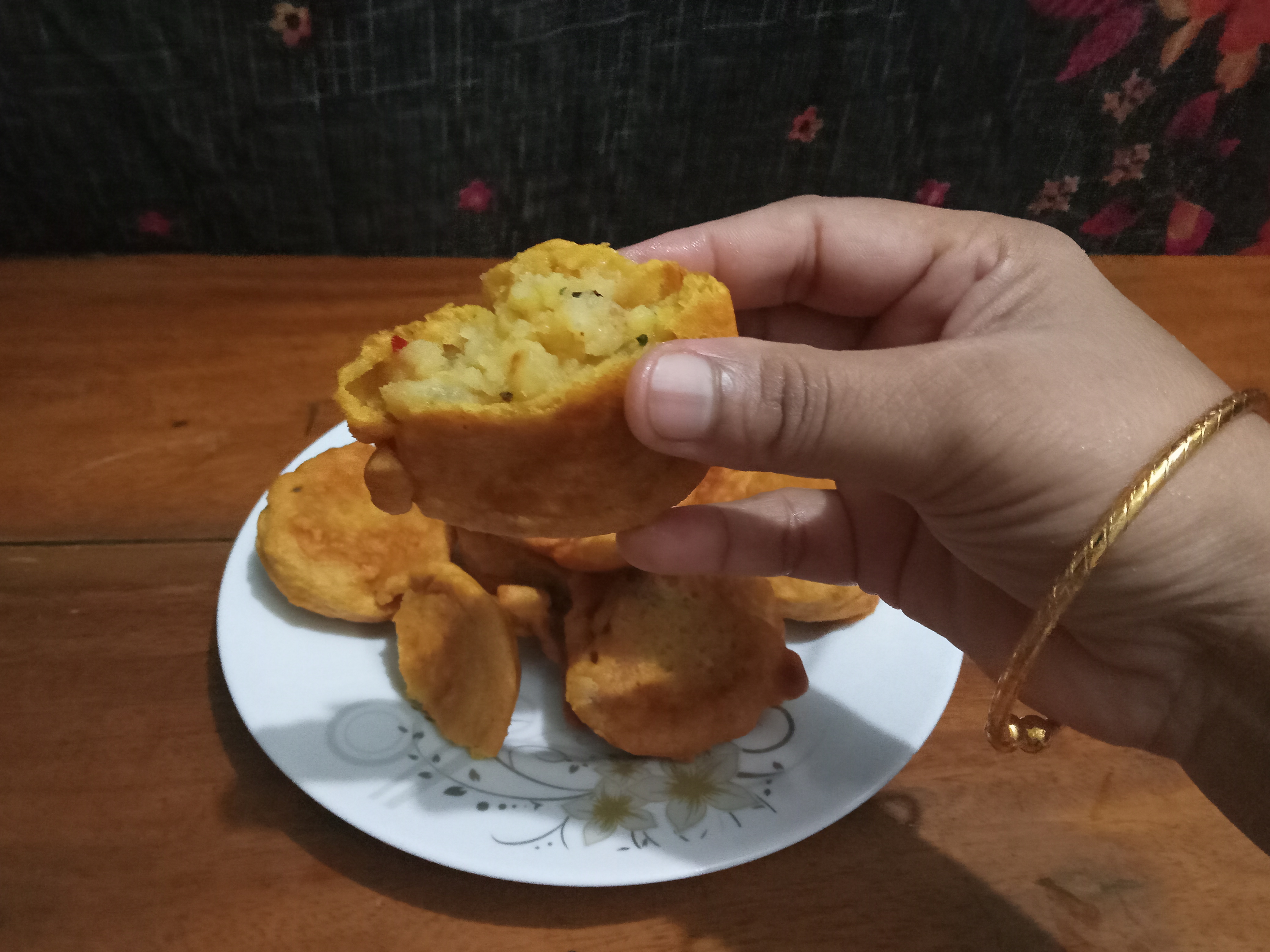 See what happened? They look very nice, but they are also very spicy and tasty to eat. Most people in our country like to eat potato chops.
Thanks all.

Proud member : ASEAN HIVE COMMUNITY
---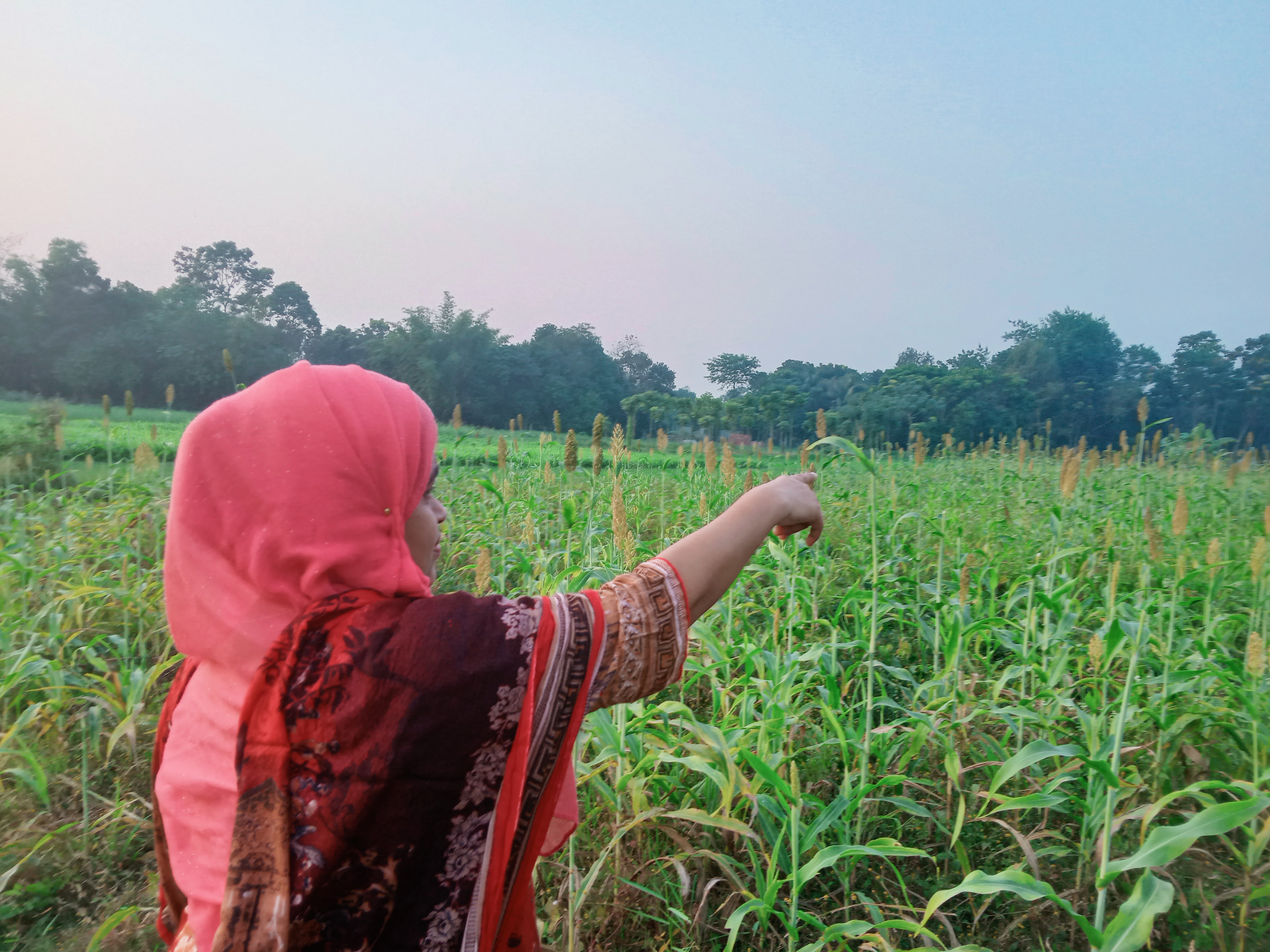 I am a determined girl, I want to take myself to great heights. I know the challenge is tough, but I still want to go ahead and test my abilities. I don't want to lose before I lose, but I want to win through struggle. I love to write, I love to express my imagination.
---
---