I LOVE Tomatoes... and we finally have them in the Garden!!!!
A quick little update on our Garden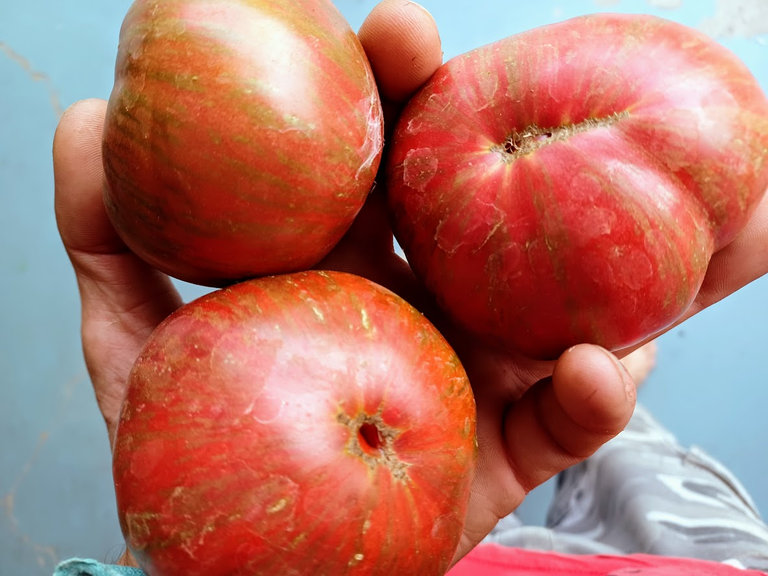 Mmmmh juicy tomatoes
---
Oh my god... these things look delicious... I can't wait to have them in a salad tonight!!!!! (Though it already is tomorrow...!)
And we have these little cherry flavor bombs coming out now too: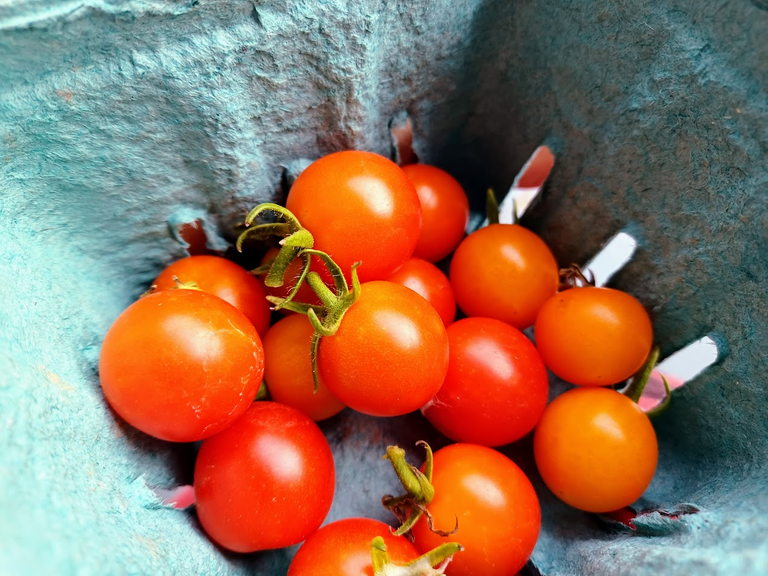 We've just come back from a little festy, and the garden is looking dry dry dry. It's normal, because it's not been raining, basically all summer. We had a dog sitter who came and stayed at the house while we were gone, she was supposed to water the garden as well, and she probably did, it's just been so dry that things are just looking like they're dying of thirst!
The cucumbers look like they're on their last leg though: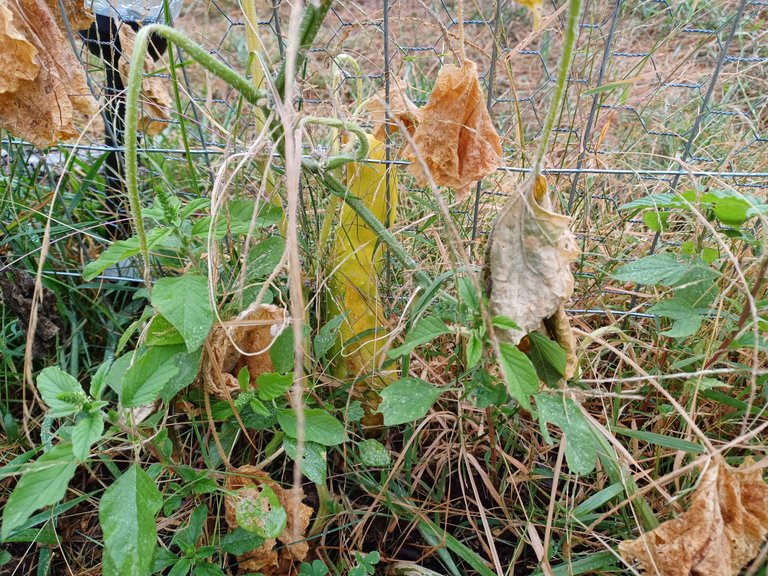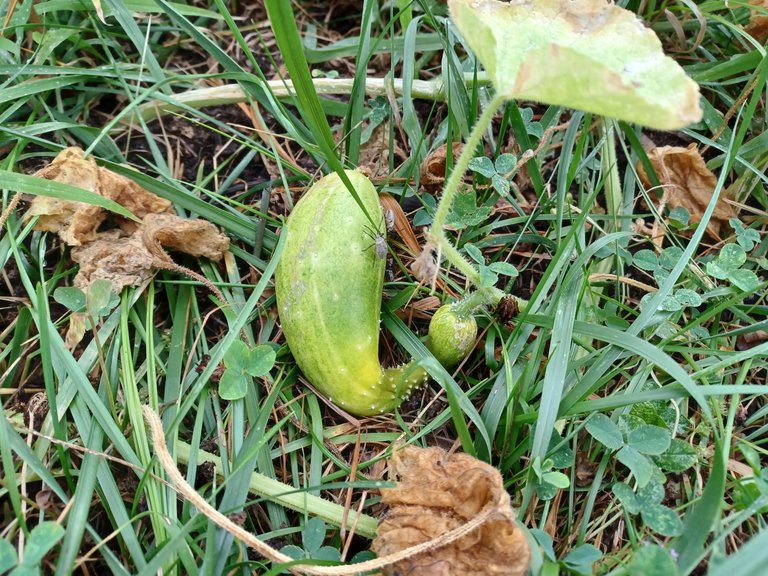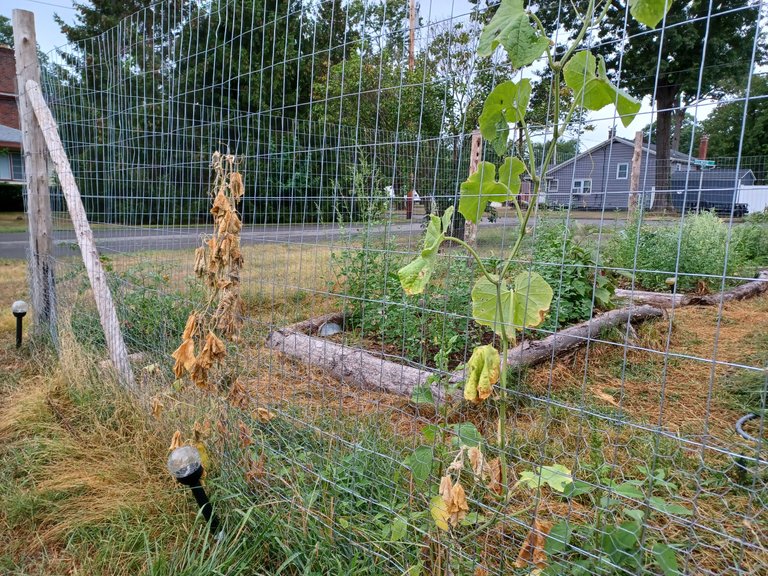 Most of the squash is done, completely too! We had the potimarron the other day even though it should have continued to grow had the leaves not been shriveled up. I didn't want it to sit on the ground rotting away, so we cooked them up, and they were good!
And the broccoli seed pods are looking just about ready to harvest... I know summer is kind of on it's way out and all that, but still sprouts are a really good garnish for salads, and you can have sandwiches all year yeah?
We actually had a decent size head of broccoli we made a salad with recently! And there are more growing on that one plant... but who knows if we'll get anything more out of it!
---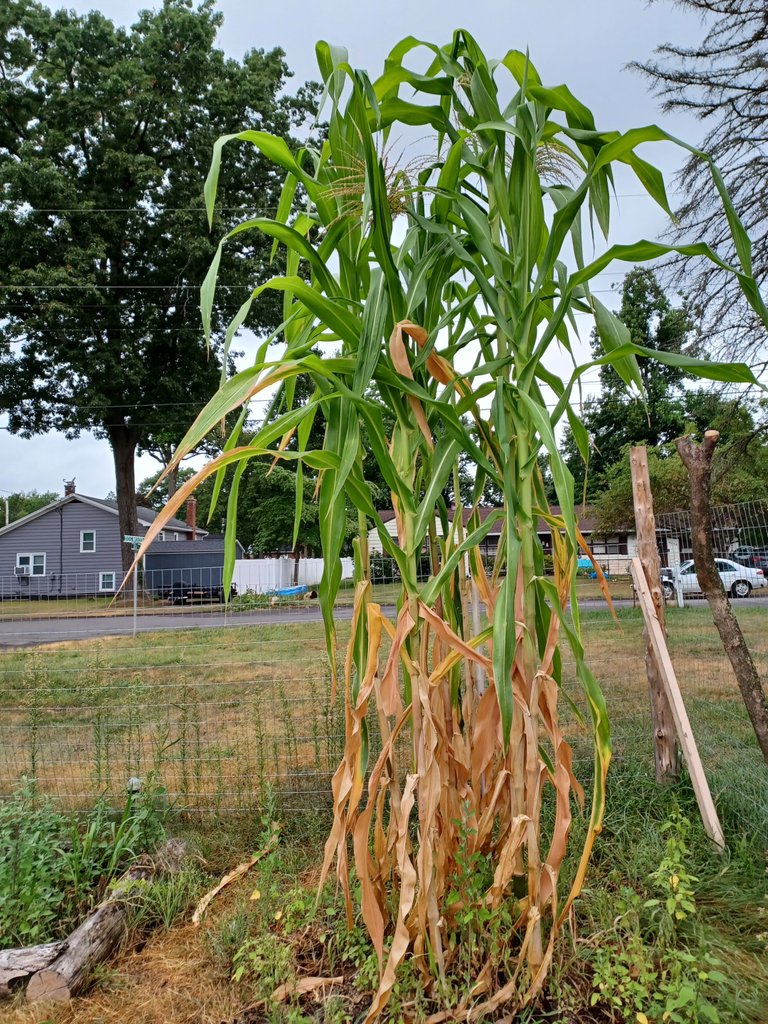 The corn doesn't seize to amaze me (and, no that wasn't a pun...!). It's just so tall, and it finally started to flower. I am curious to see how the actual corn will do. It is from Guatemala, and is typically grown for making tortilla flour. It may not taste very sweet like the corn we're used to at an American BBQ!
It doesn't matter though, this was a growing experience I wanted to acquire. I know it takes more than one season to know your land, and what grows how it does in this specific area... we also have crazy weather patterns that don't seem to make much of a "pattern" anymore.
Anyhow... the growing season isn't over just yet in this garden!
AS ALWAYS... THANK YOU FOR LOOKING, AND DON'T FORGET YOU CAN SUPPORT ME WITHOUT MAKING A DENT IN YOUR WALLET
Simply use our referral links and we'll earn a little extra along the way:

| Hive | Presearch | Odysee | Minds | Hipcamp |
---
---
Find me on Social Media:
Insta: https://www.instagram.com/mugwortexpress/
LBRY: https://lbry.tv/$/invite/@MugwortExpress:5
Odysee: https://odysee.com/$/invite/@MugwortExpress:5
Minds: https://www.minds.com/register?referrer=NoMansLand
---
---
FINDING AND HELPING DECENTRALIZATION EVERYWHERE: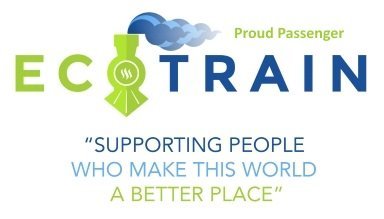 If you want to know what really is inside this Coconut, take a look at my Humans Of Steemit.
And don't forget… Dreams Come True!
---
---