Fall Saturday, Relaxing Times, Fishing and Camp Fires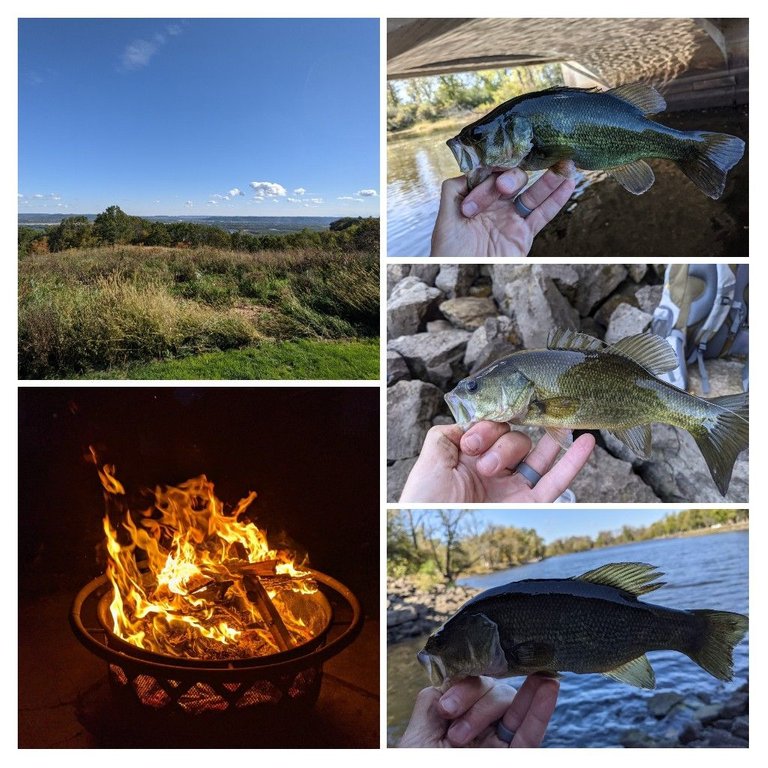 It was grate and full weekend day. Woke up early this morning, made sure everything was clear so we can have our three trees cut down. Two of my trees had to be cut down, the Birch was dead and the other was damaged into recent storm. The third tree was getting too big and it was too close to the house in the fence. It wasn't really that old just he was planted in an awkward spot. Since I was already paying the man to come to take out two I figured I'd take out the last one and replant something in a more logical spot.


View from the overlook.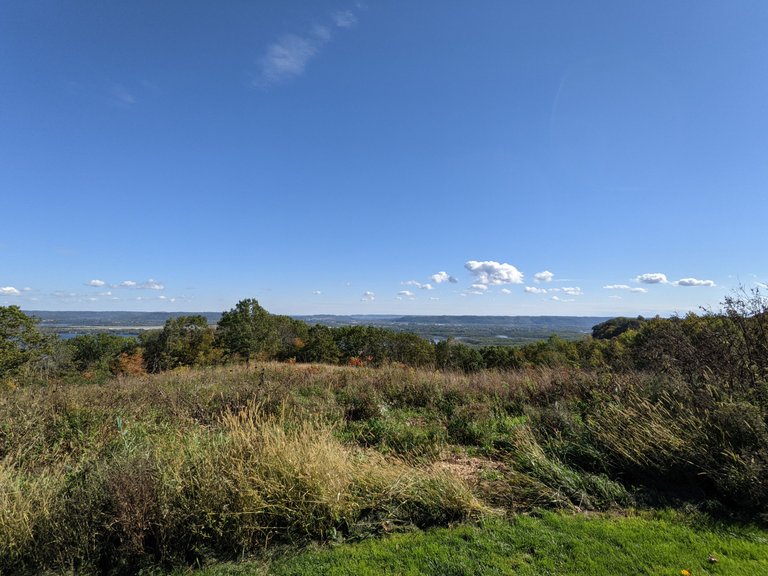 Got in a quick hike, it wasn't long as well as I would have wished I did out. Here's the view from The overlook at the start. - I do love the bluff and river country I live in. While I would love a view like this everyday I wake up, I can't afford it yet!!

Fishing Again.
I only got out fishing for about an hour and a half with my oldest son. Went back to the same spot we've been having some luck with some of the smaller pan fish and we did all right while we couldn't find any more worms, and we only had four to start with I let my son use those. He certainly caught the most fish, but they were once again very small.
I was throwing crankbaits, beetle spinners and other assortment of lures trying to go for things that were slightly bigger or a few bass. I managed to hook three bass or, one bass three times. I only measured twice but both times it was right around that 10 to 10 and a half inch mark. It needs to be at least 12 in to be a keeper.
Take a look at these three photos and you tell me if this is the same fish that I kept catching or if they're different fish.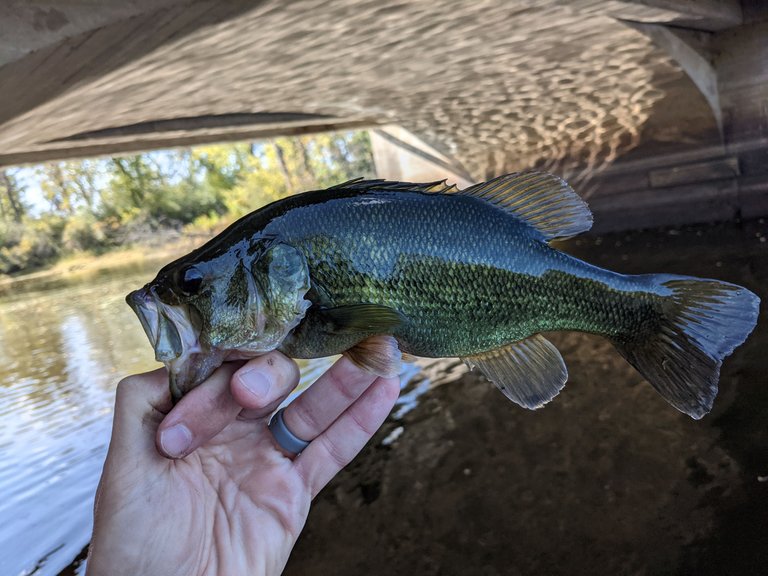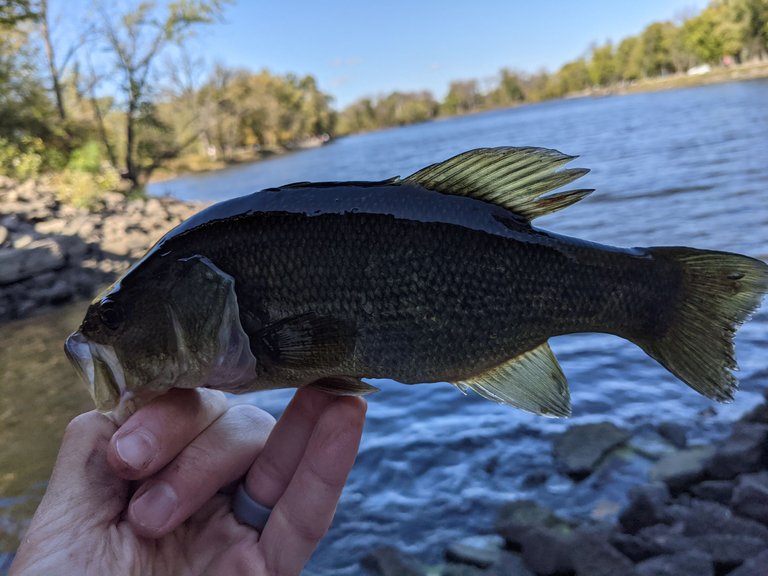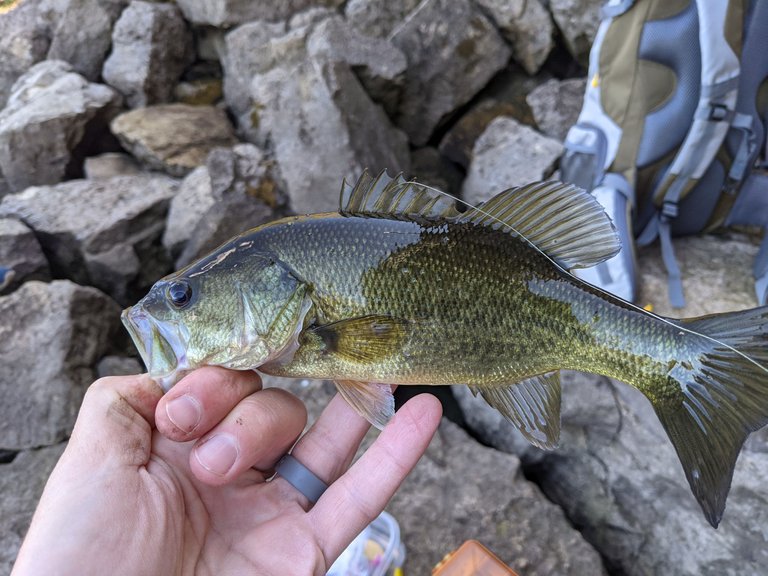 Fall season means Bonfires.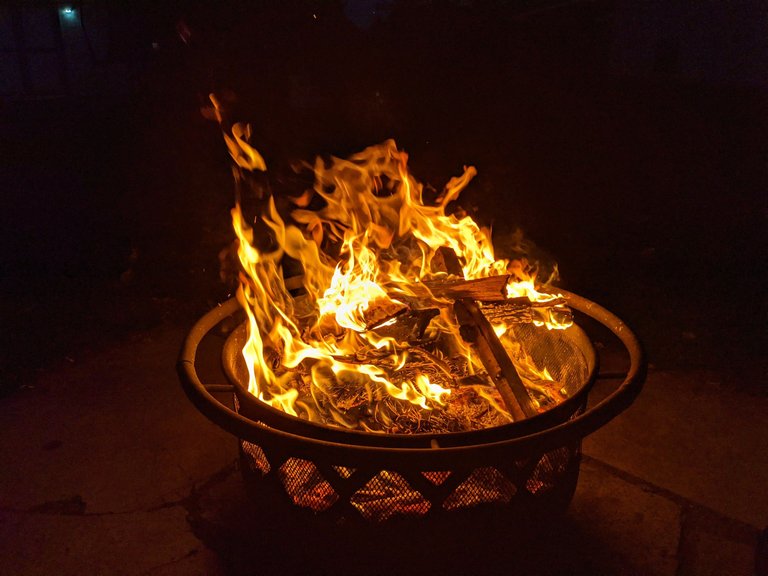 No better way to end the day that the light of fire about 3:00, still good to have great calls and then grill some hot dogs and some s'mores. Then once you're all done eating you throw more wood on and you get a nice blazing fire to set by until you're ready to go in and shower for the night. There's just something about watching those flames go that really dry you in. So much so that I made a gift of our fire.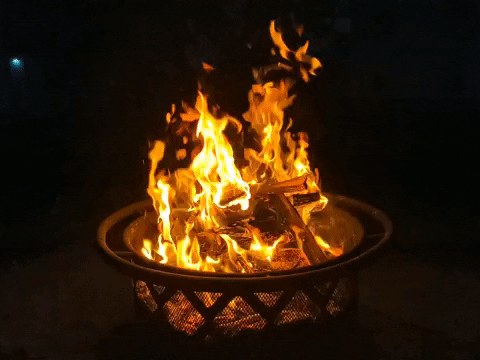 Hope for another day tomorrow
If I could have a repeat of today tomorrow I think I'd be a very happy person. It was a great day great weather spent with family. Not much better than that, I will aim to do my best again tomorrow.
---
---