Long Relaxing Weekend at the Farm - Epic Sun Rises and Sunsets Topped of with Campfire Cooking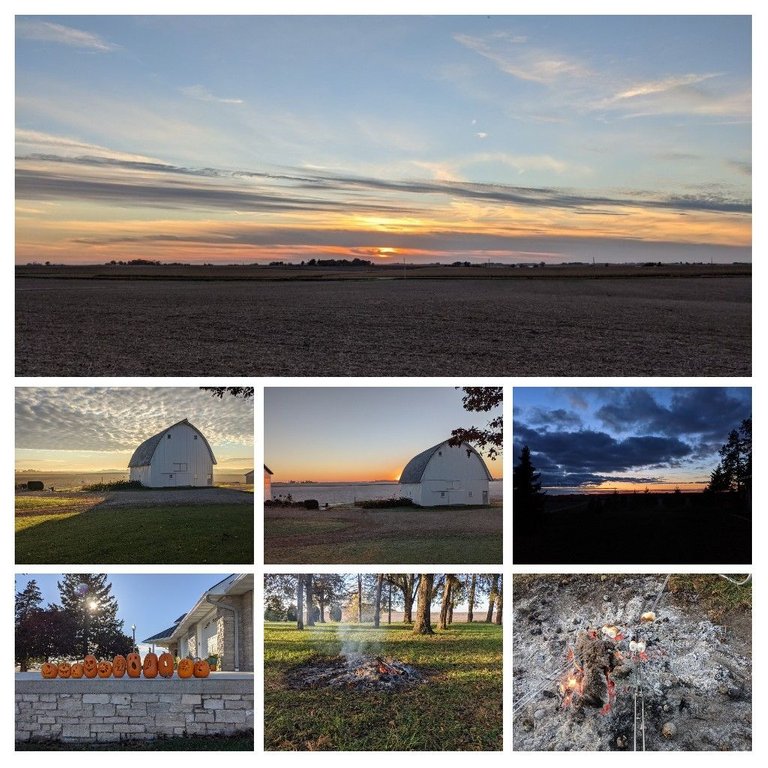 Long Weekend on the Farm
We had a nice long weekend out in the country - and the views were amazing. We did it all really. Played outside, went for a walk, drove around and checked out all the e field work, carved pumpkins, cooked over a campfire, and played Gator Tag.
Friday Morning Sunrise
What a view. It was really pretty with some nice fog in the low spots in the fields. As soon as the sun was up, the boys were out exploring after grandmas perfect breakfast of pancakes eggs and sausage!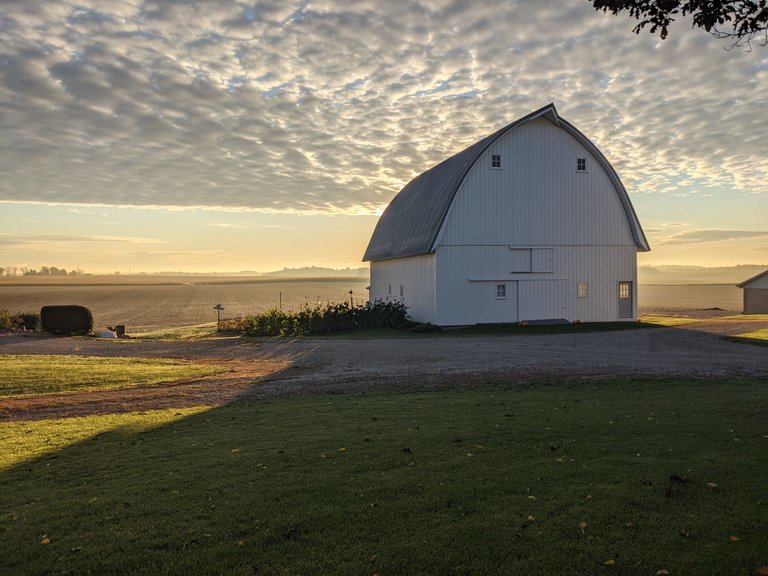 Friday Night
The sunset Friday night was even better. It stated out really red, and I even though I took a dozen photos, they all looked really off, almost washed out. I think there was too much light and it make it look goofy. These I got just before it turned dark and really were some of the best I have taken in a while.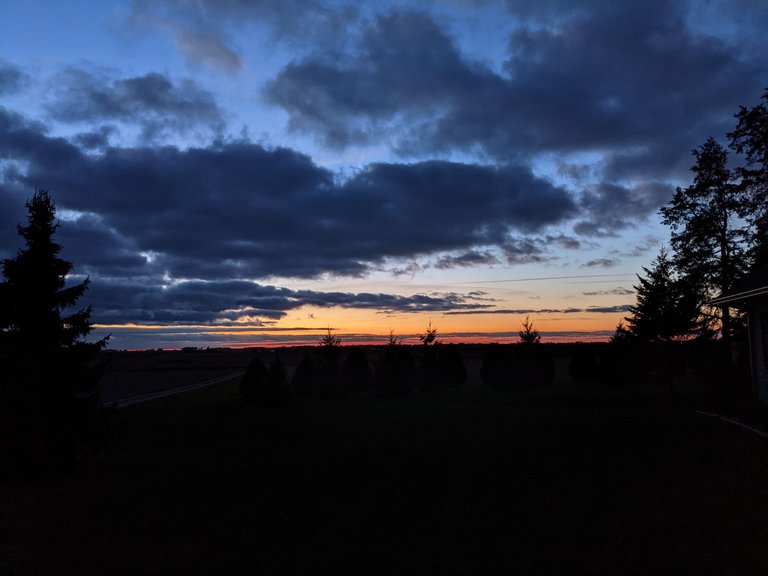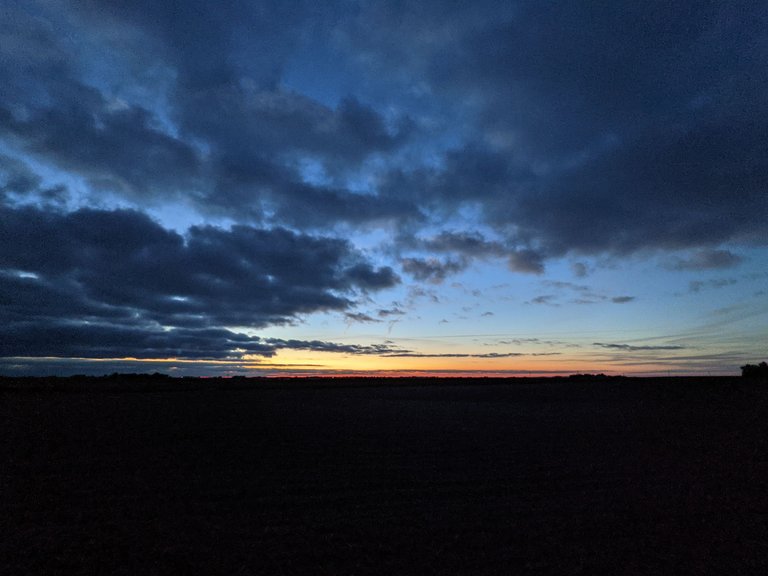 Sat Morning
Sat started out just like Friday, with another great sunrise. Not too much color, but just a glimpse as it came up and stated to melt the heavy frost from over night. It was another great day, with another great breakfast from Grandma!!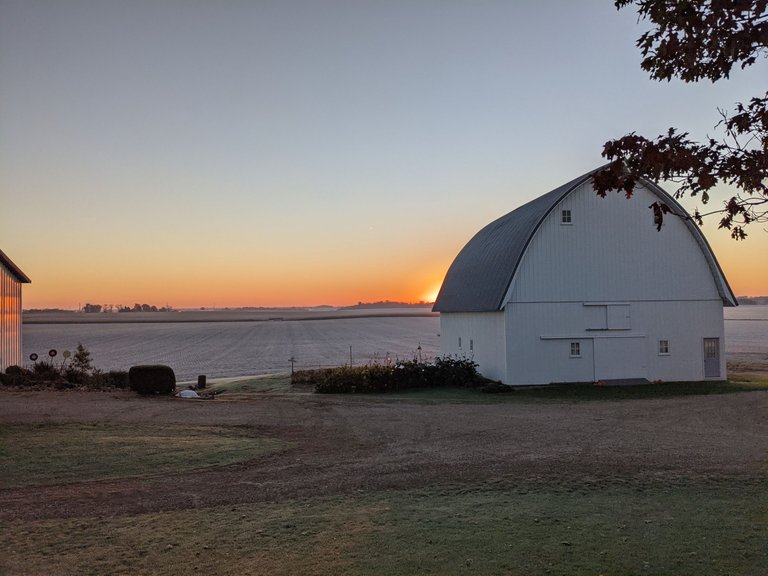 Sat Night Camp Fire
The kids picked a cookout for Sat night, so it was hotdogs over the fire with Mac n Cheese. Of course we also had some smores to top it all off.It was a great way to spend the evening after a full day outside and playing around. We played Gator Tag, craved pumpkins, and did some chores. Just what the doctor ordred.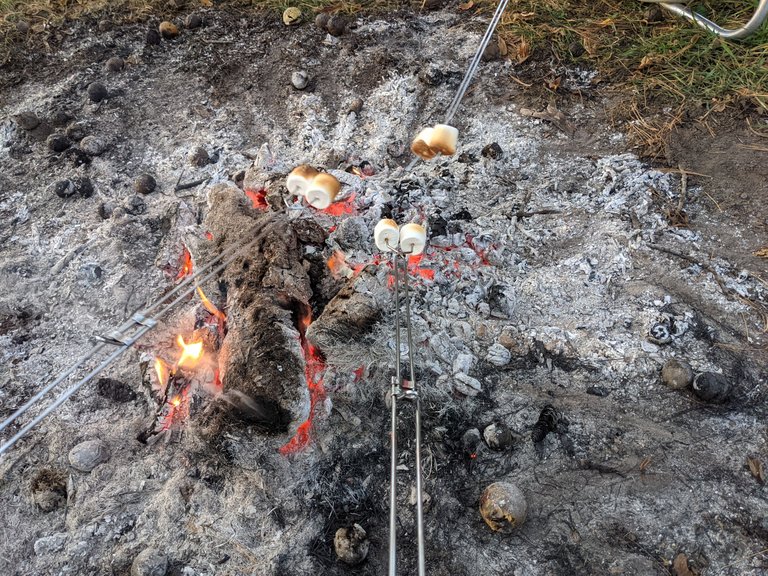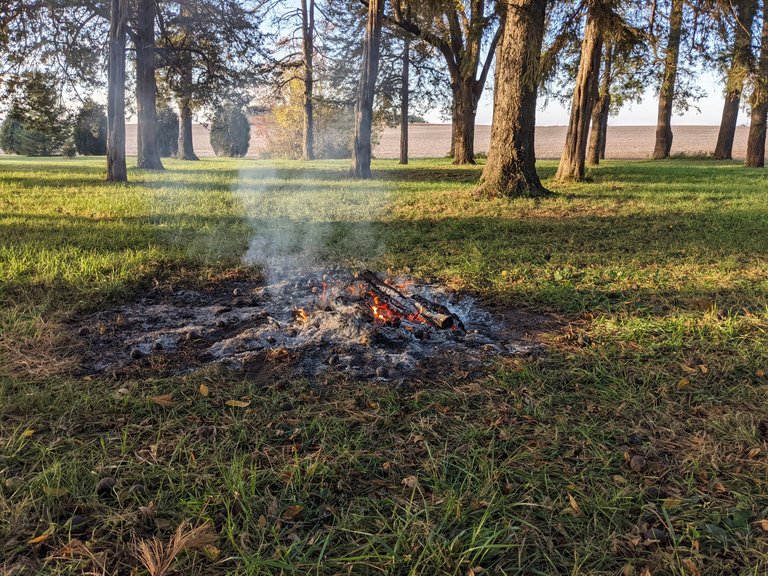 Saturday Night
Another great sunset, not quite as good as the others but still gave a few photo opportunities. It went down pretty quick after this with not much color, still, views like this are nice to see, and take the time to watch it fall.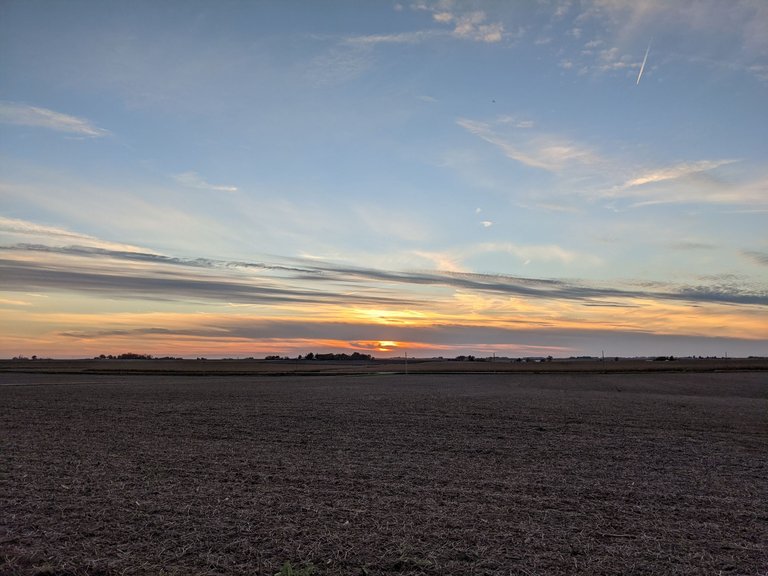 Pumping Carving
We had a lot of pumpkins to carve this weekend, and everyone did 2 but me. I was running for supplies for dinner. Take a look at the ones they carved. I will take credit for the witch, that thing took much longer than I expected when I stated!!!!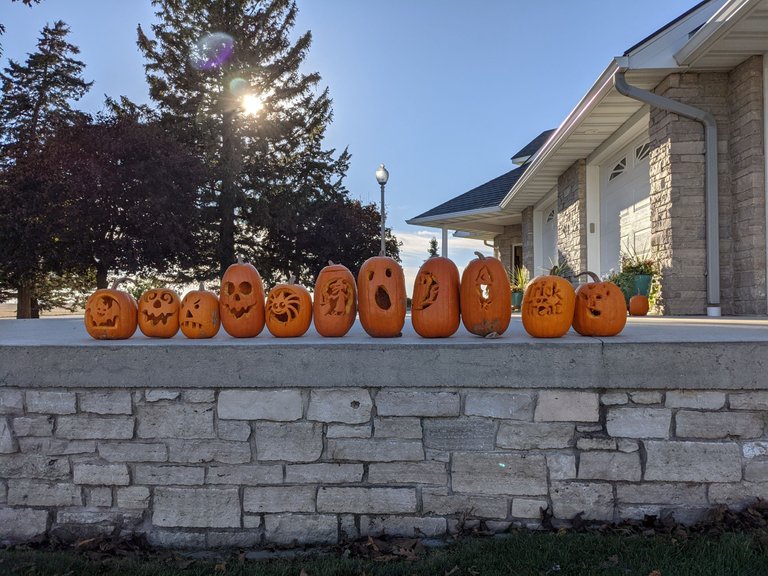 All Lit Up

Take some time to relax
Thats it for me, taking some time to recharge and get ready to face the world again!
---
---