Senstless Family 2021 Summer Road Trip Day 5 - Early Morning Beach and a Drive to Myrtle Beach
This is by Far the biggest road trip we have taken!!!
I know this happened back in May, but I am finally able back to blogging and decided this would be a fun one to revisit and share. We did a 10 day road trip - and drove over 3000 miles!! We had a ton of fun and did something new everyday.
Bad news is I some how lost my log book for the trip that tracked times, miles and gallons of gas bought. Oh well. I do have the financial break down. Even with driving, free hotels, and not eating out.... I still don't want to revisit the carnage of spending.


Daily Tradition Continues - Sunrise for all!!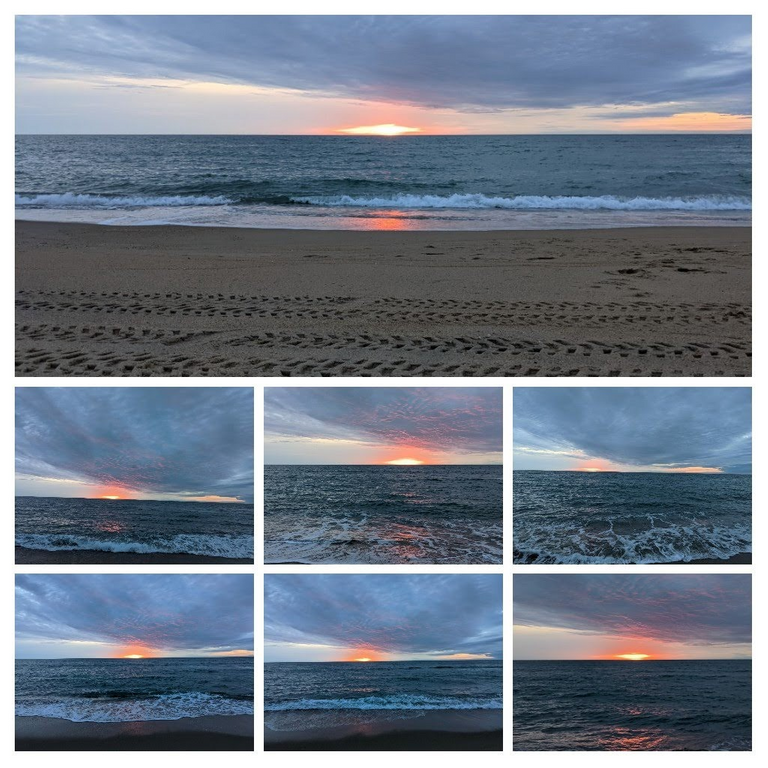 This tradition was carried forward by hot chocolate... the best way to bribe my kids into being willing participants for a long beach walk at sunrise!. We ate breakfast and let the kids play on the massive chess board before heading to the room and packing up. We had a decent drive ahead of us and we wanted to get stated.
Driving to Myrtle Beach
This was another quick drive, it was only about 6 hours in the truck after a fuel stop. Plenty to see and the kids were fine with a nap after having a few long days outside. This leg was only about 300 miles, so it was pretty easy, and traffic was not too bad that day. All in all, it was exciting to relocate and continue on the trip to the next adventure.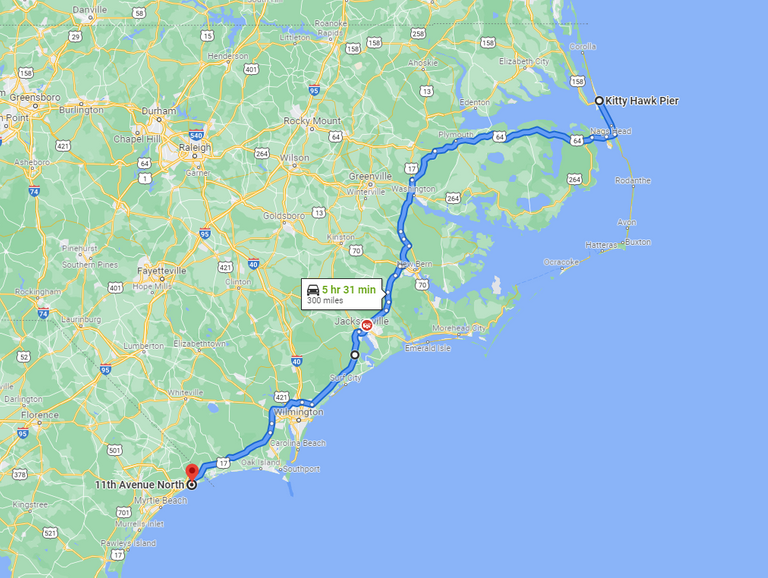 Myrtle Beach
We got to the beach early afternoon. With plenty of time for the kids to play in newer, much softer sand. North Myrtle had a crazy beach, when tide went out you gained about 25 feet of new shoreline. It was really fun to watch. That also meant you could walk our a really far way out and still only be a few feet deep. Was a nicer beach for the kids to swim in. The sand was super fine. At first, I thougth it was nice, bit it was so fine you didn't realize you were covered it in, and it was like sandpaper. Before you knew it, you were wondering why you were having sore spots.
This was one of the first meals we ate out. We had dinner brought to the room, because by the time we got off the beach and cleaned up it was already after 8pm and the kids were crashing hard. I forgot how expensive room service is...so that will mark the only time we did that the entire vacation.
Not much else to write about - but then again we spent 6 hours driving, and probably , 2.5 hours packing, checking out, checking back into the hotels.
This marks the halfway point on our trip
Vacation Stats
Day 1 - Drive to Sandusky
Day 2 - Drive to Kitty Hawk
Day 3 Explore Kitty Hawke
Sunrise
Beach time
Bodie Island Lighthouse
Airplane ride
Day 4 - Hang Gliding!
Sunrise
Beach Time
Hang Gliding
Shopping/Beach/Pier Fishing
Day 5 - Sunrise and Drive to Myrtle Beach
Sunrise
300 Miles to North Myrtle Beach
More Beach Time
Vacation Stats
Total Miles - 1556
Total Time Driving - 25+ Hrs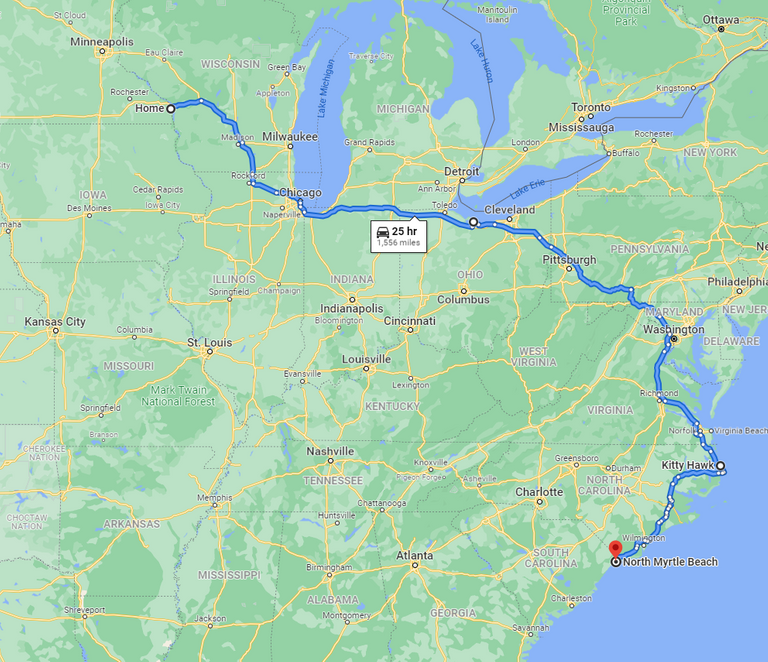 ---
---