When the coffee looks bad, usually doesn't taste good [ENG&PT]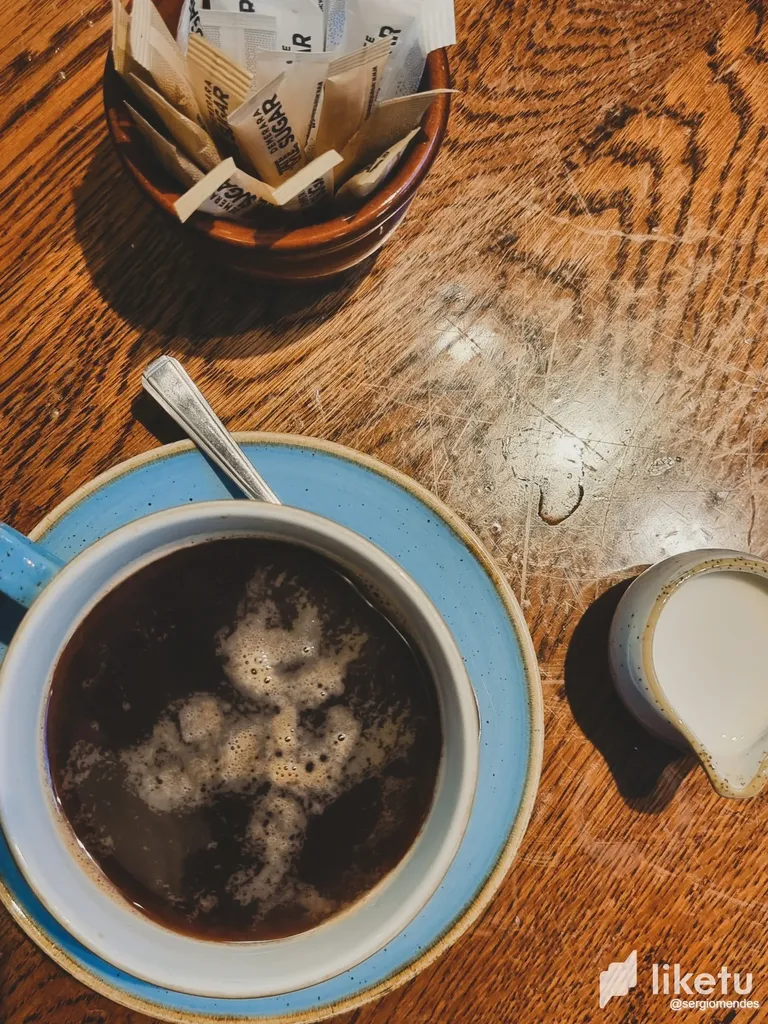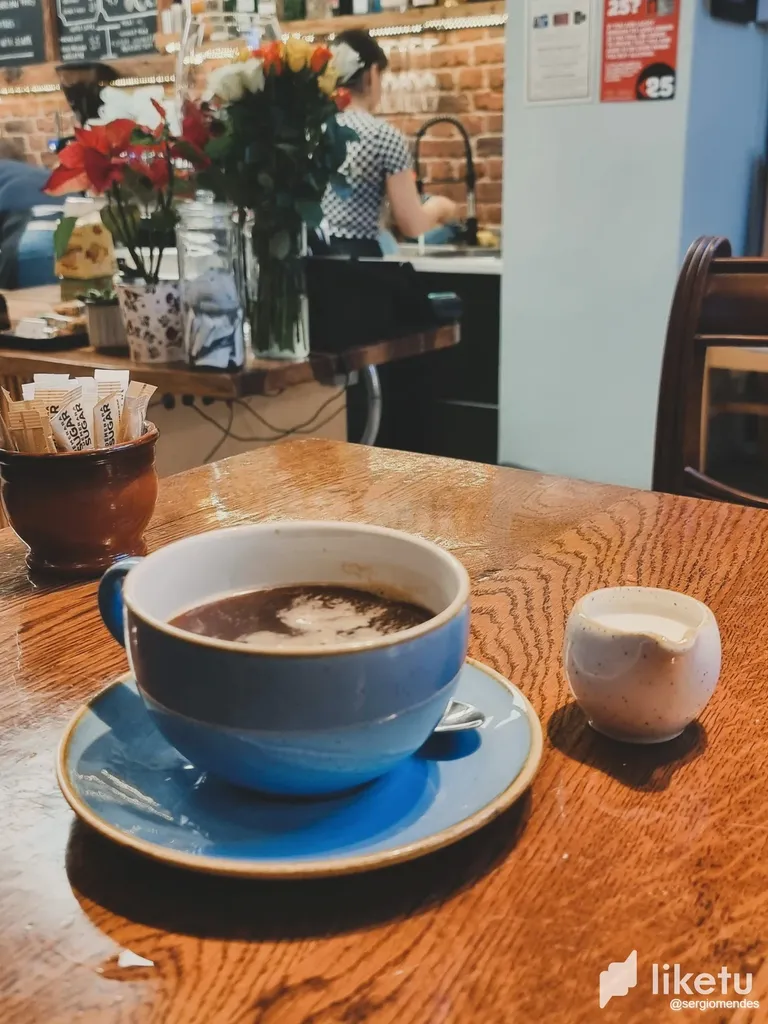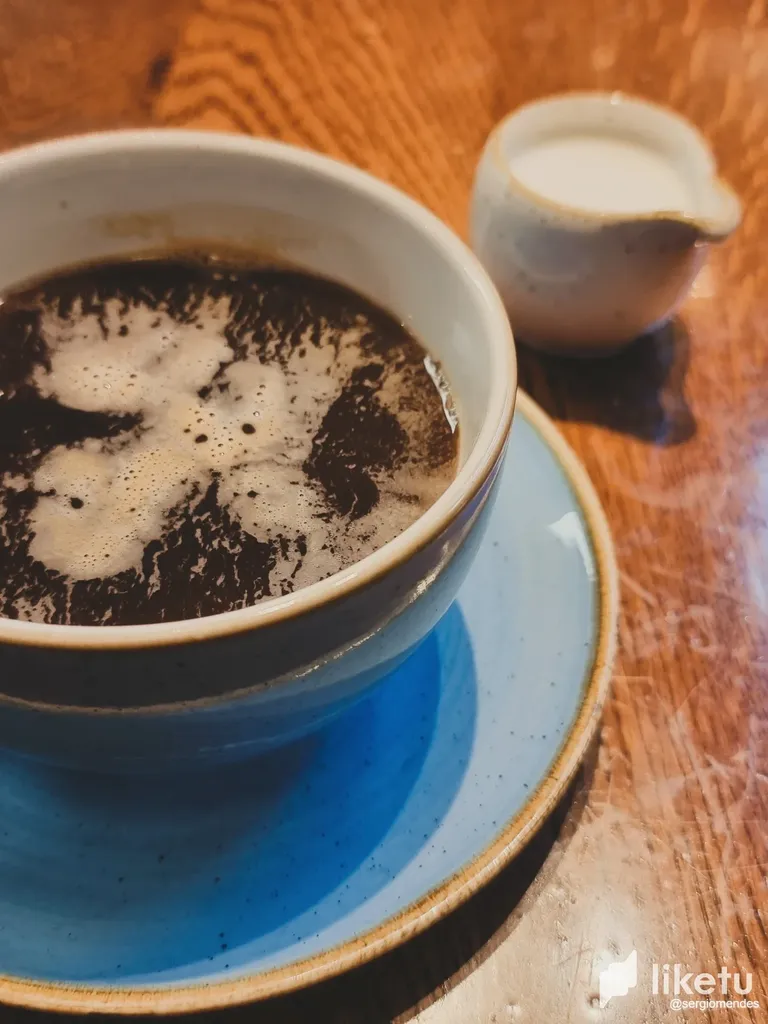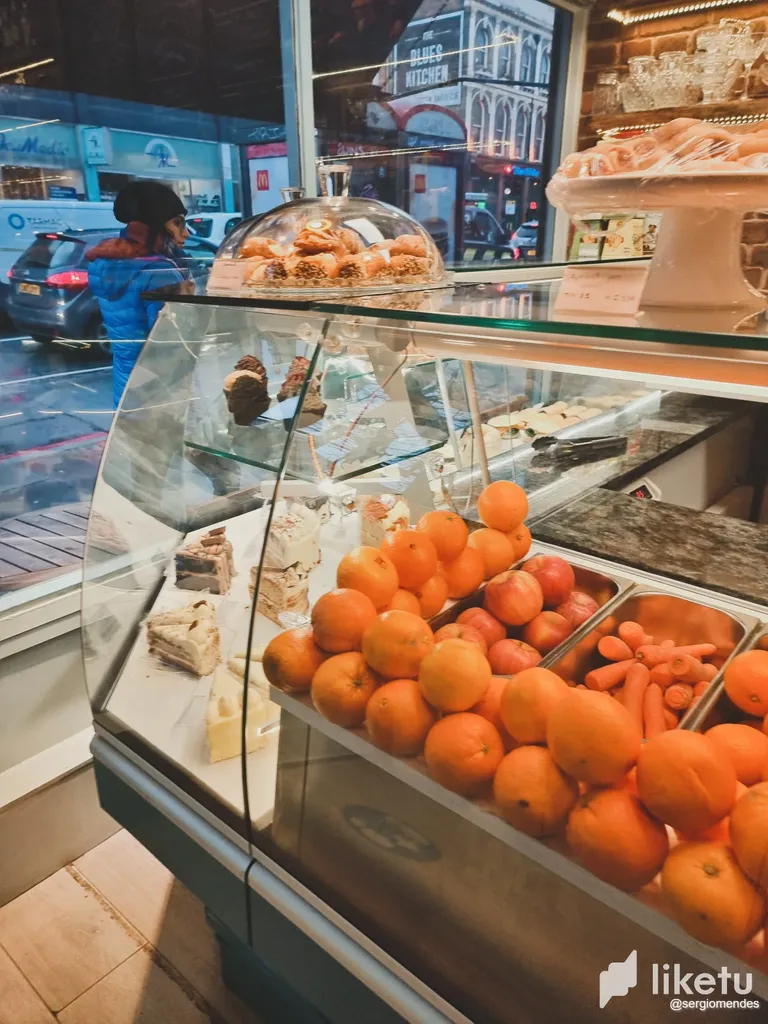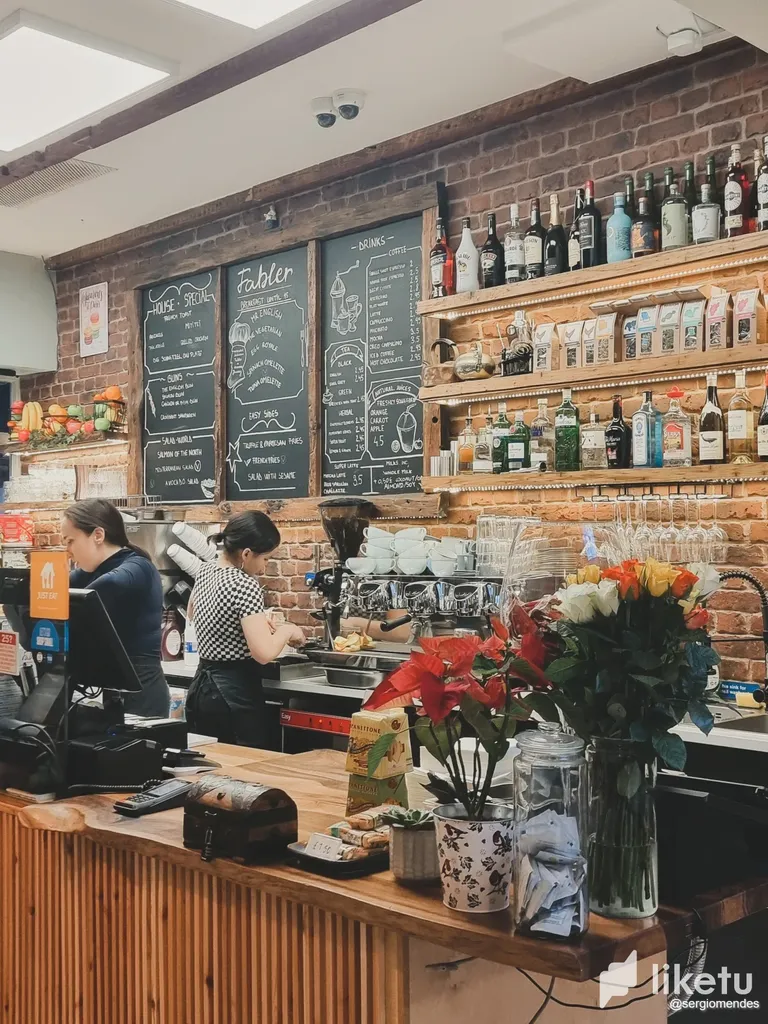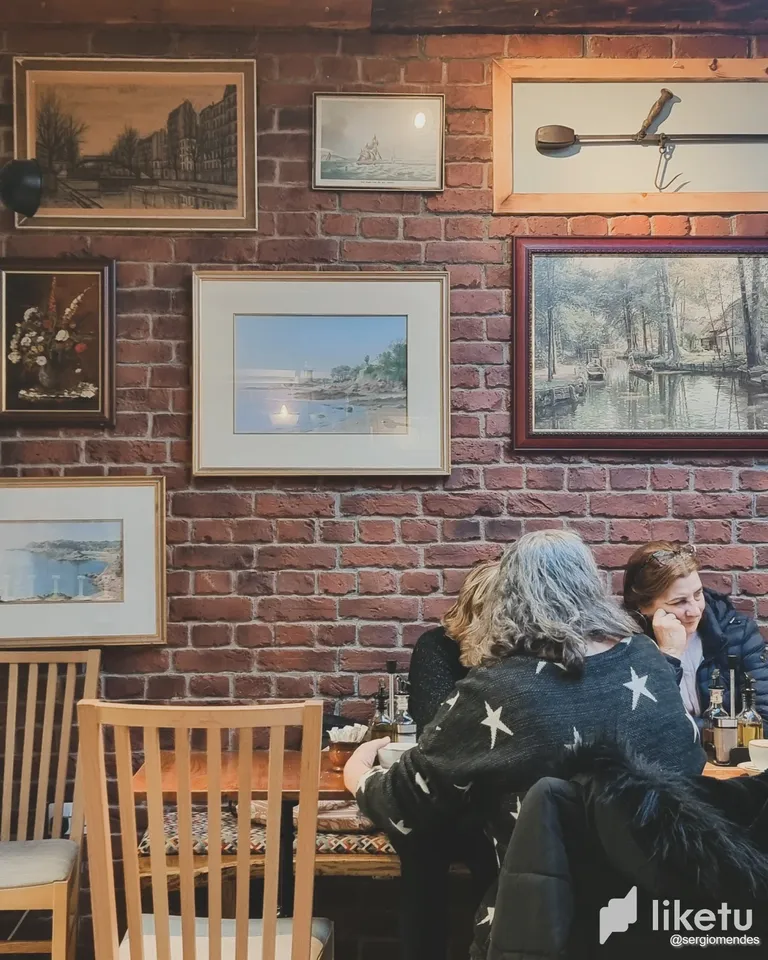 [ENG]
Signs that your coffee might not taste good
Here I am visiting a new coffee shop that I have passed by many of times before but was never curious enough to enter. I was debating if I should name it or not, since I have liked and enjoyed my visit a lot. Just the coffee itself let me a little disappointed.
But this is Fabler in Camden Town and it is a great place to visit and stop but maybe avoid the coffee and order something else, needless to say that everything else looked really good and every one seemed to be enjoy it.
Let's talk about the coffee appearance! As you can see in those photos I have ordered a white Americano and it was served with the milk on the side. The coffee itself doesn't look too weak when it comes to flavour, you see it is a dark pour but that "creamy foam" on the top just look so sad.
When this happens it is a sign that the coffee will not be the best one you have tasted. This can happen for many reasons, it can be the blend of coffee, the pour, the equipment, so many reasons.
And in this case I was right, unfortunately.
The coffee taste was not the best I have tried but also I have to say that it was by far, not the worst I have ever tried.
Fun detail about the place
In this area there are a couple of different "Portuguese Cafes" and restaurants and this one didn't particularly looked Portuguese or promoted themselves as one. But coincidently, maybe, both the waiters there were Portuguese and many of the tables there were speaking in Portuguese. So I am guessing, this might be a Portuguese owned business.
Just a small curiosity about the place.
I have really enjoyed my time there and even if the coffee was not the best, I might stop by again if I am in the area and want a chill coffee shop to get some work done.
---
[PT]
Sinais de que seu café pode não ter um gosto bom
Aqui estou visitando uma nova cafeteria pela qual já passei muitas vezes, mas nunca tive curiosidade de entrar. Eu estava pensando se deveria nomeá-lo ou não, já que gostei e gostei muito da minha visita. Apenas o café em si me deixou um pouco desapontado.
Mas este é o Fabler em Camden Town e é um ótimo lugar para visitar e parar, mas talvez evite o café e peça outra coisa, escusado será dizer que tudo parecia muito bom e todos pareciam gostar.
Vamos falar sobre a aparência do café! Como podem ver nas fotos pedi um Americano branco e foi servido com o leite à parte. O café em si não parece muito fraco quando se trata de sabor, você vê que é escuro, mas aquela "espuma cremosa" no topo parece tão triste.
Quando isso acontece é sinal de que o café não será o melhor que você provou. Isso pode acontecer por vários motivos, pode ser a mistura do café, o pour, o equipamento, tantos motivos.
E neste caso eu estava certo, infelizmente.
O sabor do café não foi o melhor que já experimentei, mas também devo dizer que foi de longe, não o pior que já experimentei.
Detalhes divertidos sobre o local
Nesta área existem alguns "Cafés portugueses" e restaurantes diferentes e este não parecia particularmente português ou se promovia como um. Mas coincidentemente, talvez, ambos os garçons eram portugueses e muitas das mesas falavam em português. Então, eu estou supondo, isso pode ser um negócio de propriedade portuguesa.
Apenas uma pequena curiosidade sobre o local.
Eu realmente gostei do meu tempo lá e mesmo que o café não fosse o melhor, eu poderia parar novamente se eu estivesse na área e quisesse um café frio para fazer algum trabalho.
---
Get Your Free Trial and Listen to your favourite book

CLICK TO GET YOUR FREE AUDIOBOOK
---
For the best experience view this post on Liketu
---
---