Buy a 3 card pack (Day 223: I am playing the Rising Star game)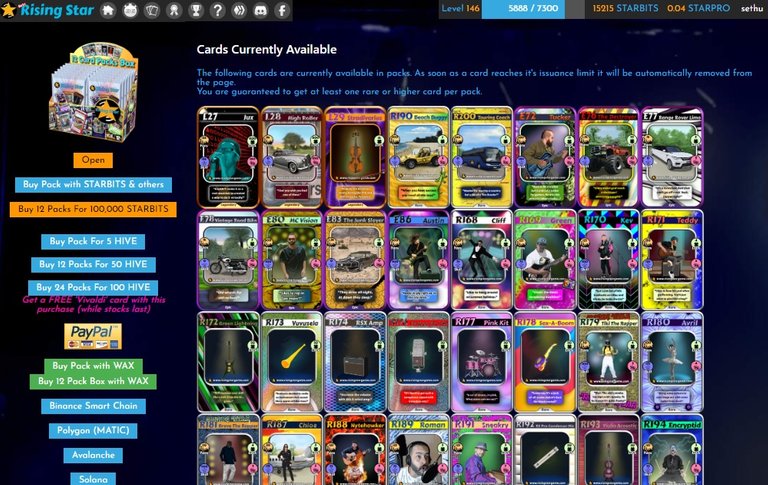 Hello everyone.
I have been playing Rising Star Games for 223 days. After 223 days of play, he reached level 146 places. Today I am going to do one of the fun features of Rising Star game. Buy a card and open it. Can I find my luck? It's exciting to open a card. Can I have an expensive card? This is very uncertain. But you can expect it.
I bought it again today. Hoping for good results.
I bought 1 card pack. I paid 10,000 starbit for 1 pack of cards. What kind of cards can I get when I buy and activate them?
I wish you good luck.
Let's take a look at what are the 3 cards i bought today.
i73 Cherry Viola
Luck 1.
i77 Juicy Orange Guitar
Luck 1.
R170 Kev
Fans 125, Skill 100, Luck 3, im 3.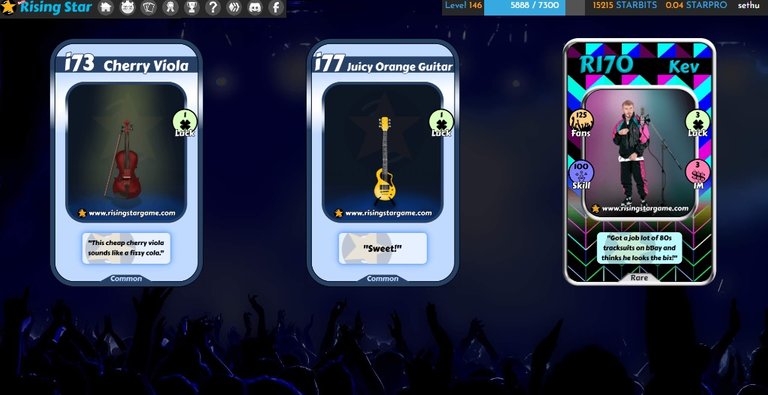 The cards you get today are good. You get a lot of fans.
The results are useful. It's fair to buy and open card packages. Sometimes you get the best and sometimes you get the worst. There is a high probability of a reasonable purchase.
Purchasing packages has gradually increased my results. We will continue to make further purchases.
The total results from today's purchase are Fans 125, Skill 100, Luck 5, Im 3.
The best result today is fans.
Today's purchase gives me a little more fans I need.
Further purchases will be made. Good luck next time.
Thanks for reading. have a good day.
---
---