Suleymaniye Mosque and its unique view / Süleymaniye Camii ve eşsiz manzarası 🕌 🌉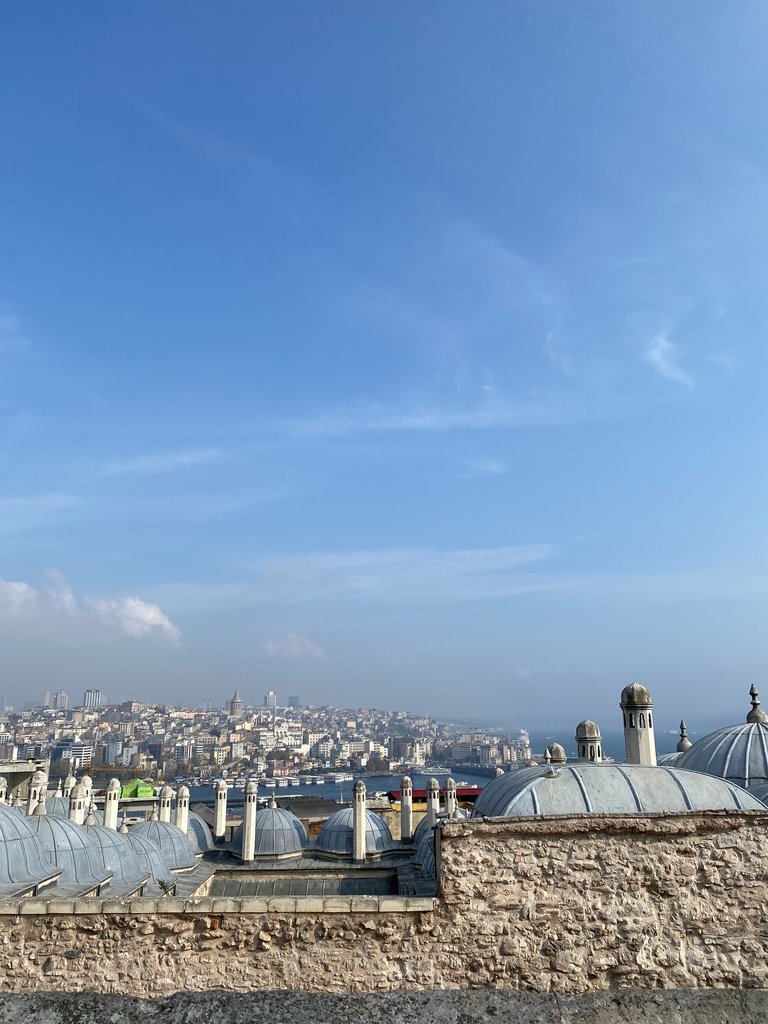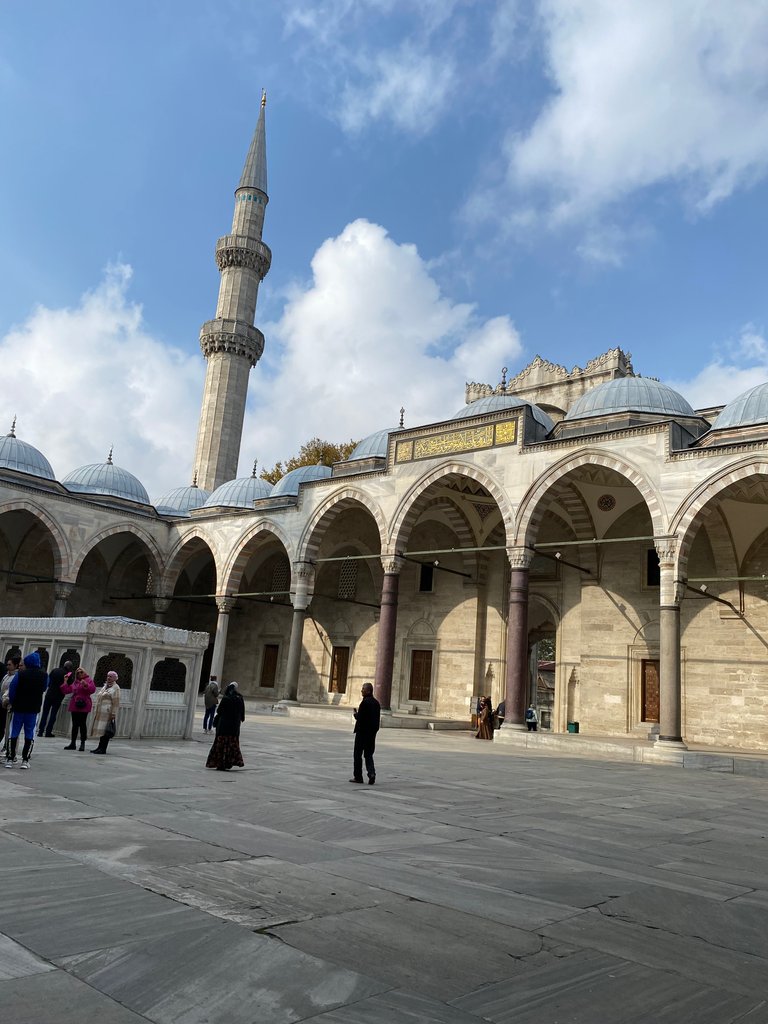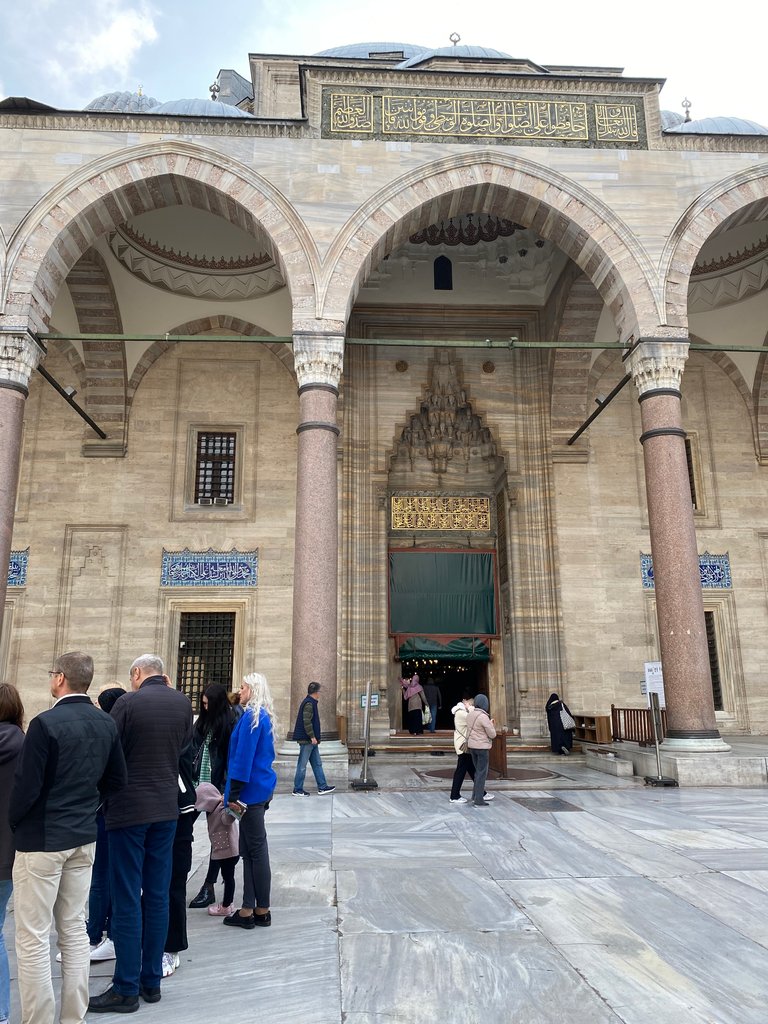 Hello friends. I continue my Istanbul shares in this post. This time I want to talk about a historical mosque again. The name of this mosque is Suleymaniye Mosque, built in the name of Suleiman the Magnificent. Before I tell you about the mosque, I want to make a point. Every time I go to Istanbul, I do not return without visiting the Eyup Sultan Mosque, the Fatih Mosque, the Hagia Sophia Mosque and mosques such as Suleymaniye. Of course, I also go to Balat, Ortakoy, Üsküdar, Eminönü, Taksim, but I like to visit these places because these places are dear to me. Especially the buildings that I fall in love with again every time I see the historical structure. I am still amazed at how these mosques, which defied history with the technology of that time, were built.
Merhaba arkadaşlar. İstanbul paylaşımlarıma bu postumda da devam ediyorum. Bu sefer yine bir tarihi camiden bahsetmek istiyorum. Bu caminin ismi Kanuni Sultan Süleyman Han adına yapılmış Süleymaniye Camii. Camiyi anlatmadan önce bir noktaya değinmek istiyorum. Ben İstanbul'a her gittiğimde Eyüp Sultan Camisine, Fatih Camisine, Ayasofya Camisine ve Süleymaniye gibi camilere uğramadan dönmüyorum. Tabiki Balat'a, Ortaköy'e, Üsküdar'a, Eminönü'ne, Taksim'e de gidiyorum ama bu yerler benim için değerli olduğu için buraları gezmeyi seviyorum. Özellikle tarihi yapısını her gördüğümde tekrar aşık olduğum yapılar. O zamanın teknolojisiyle tarihe meydan okuyan bu camiler nasıl yapılmış hala hayret ederim.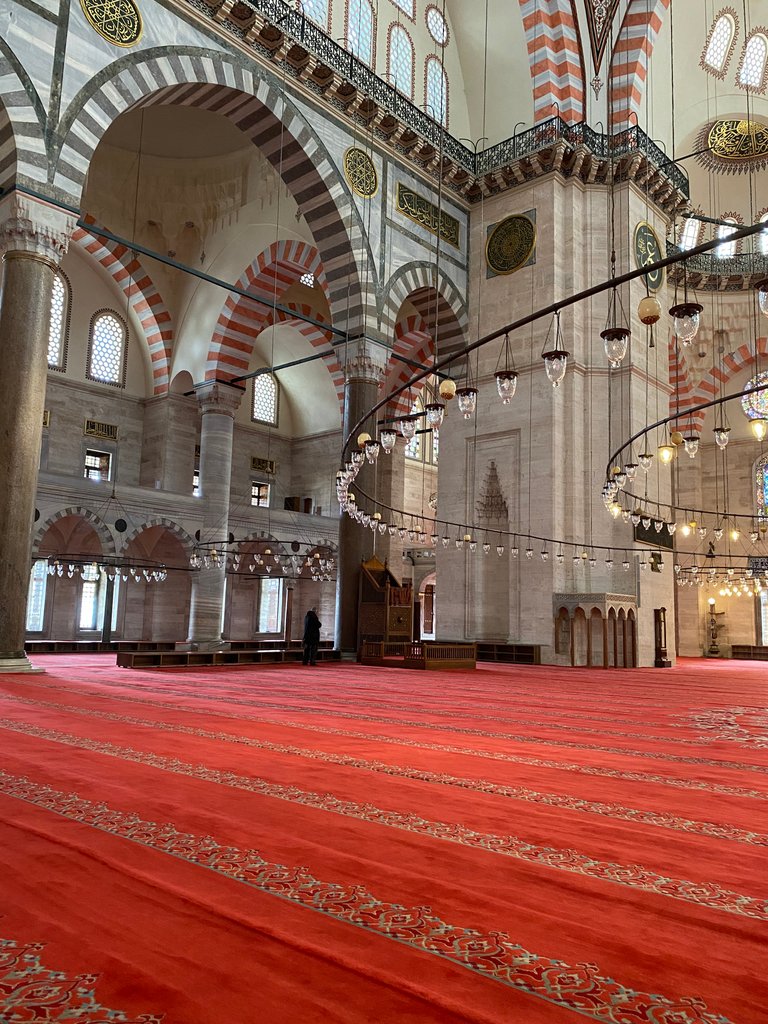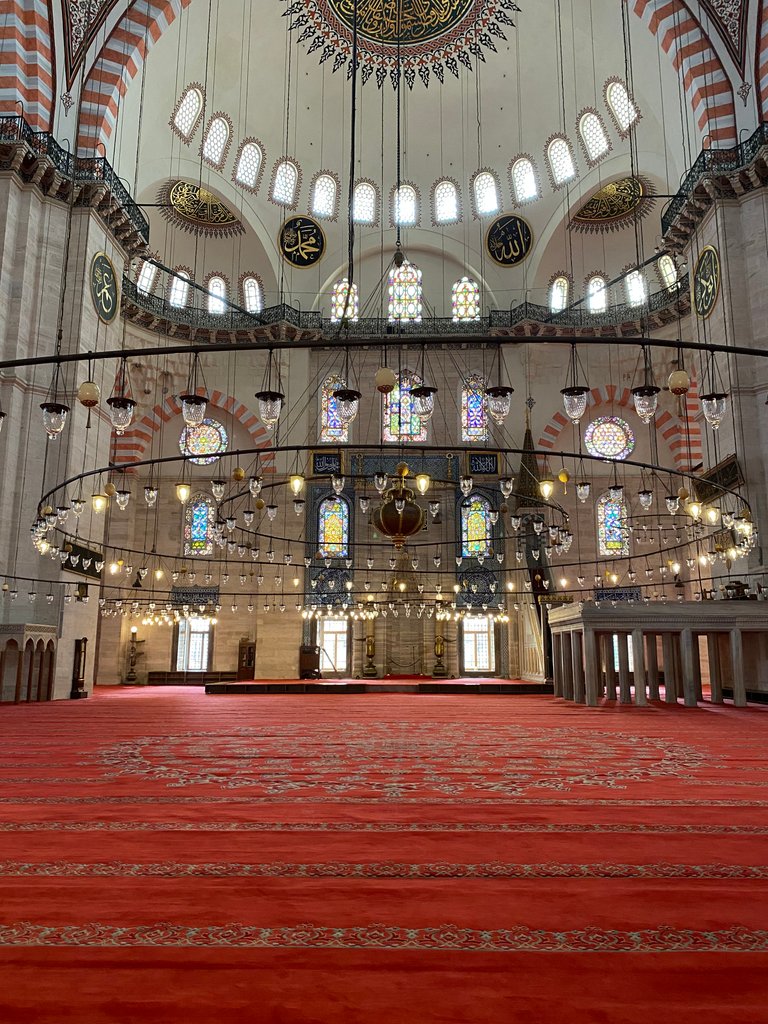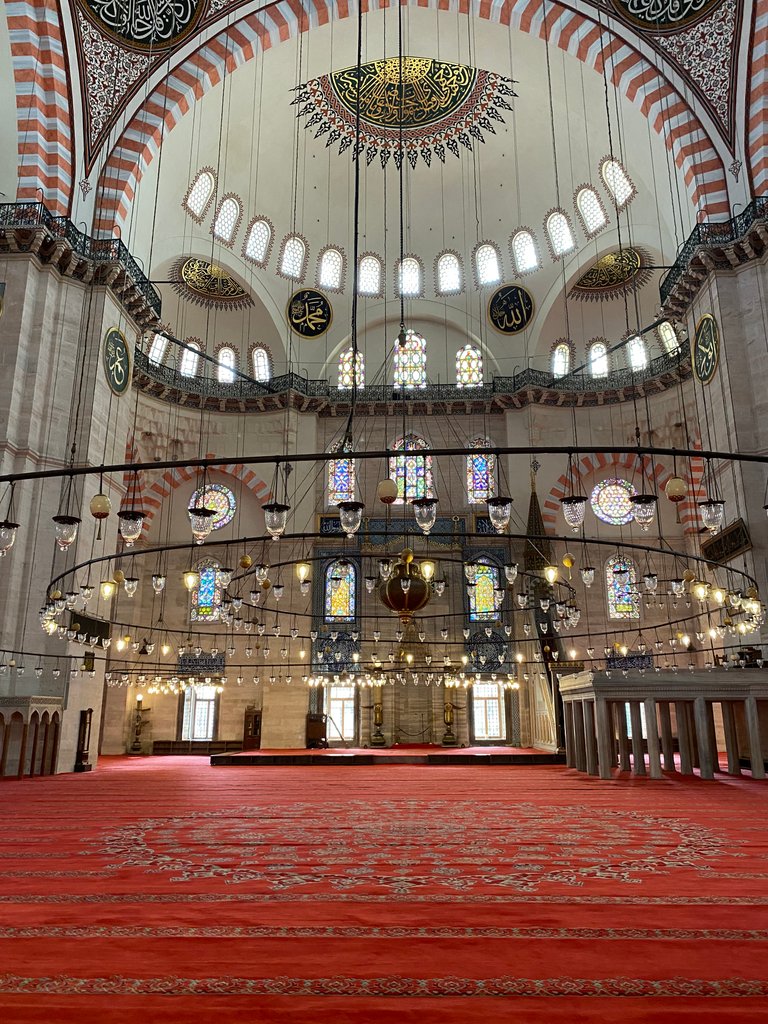 As for the Suleymaniye Mosque, this mosque is an aesthetically perfect mosque like the others. You can understand this very easily when you look at the walls of a mosque made of stone. The lights are beautifully designed and furnished like other mosques. Unlike the other development, the border was set and visitors were not taken forward from there. The other times I came, you could walk all over the mosque. The reason for this is probably to prevent damage or contamination to the inside. Only those who pray during prayer hours can go forward, other times are closed.
Süleymaniye Camisine gelecek olursak bu cami de diğerleri gibi estetik açıdan kusursuz bir cami. Taştan yapılmış bir cami duvarlarına bakınca bunu çok kolayca anlayabiliyorsunuz. Işıklar diğer camiler gibi güzel dizayn edilmiş ve döşenmiş. Diğer gelişimden farklı olarak sınır koyulmuş ve oradan ileriye ziyaretçi alınmıyor oluşuydu. Diğer geldiklerimde caminin her tarafını gezebiliyordunuz. Bunun sebebi de galiba içeriye zarar verilmesini veya kirlenmesini engellemek için olsa gerek. Sadece namaz saatlerinde namaz kılanlar ileriye gidebiliyor diğer zamanlarda kapalı.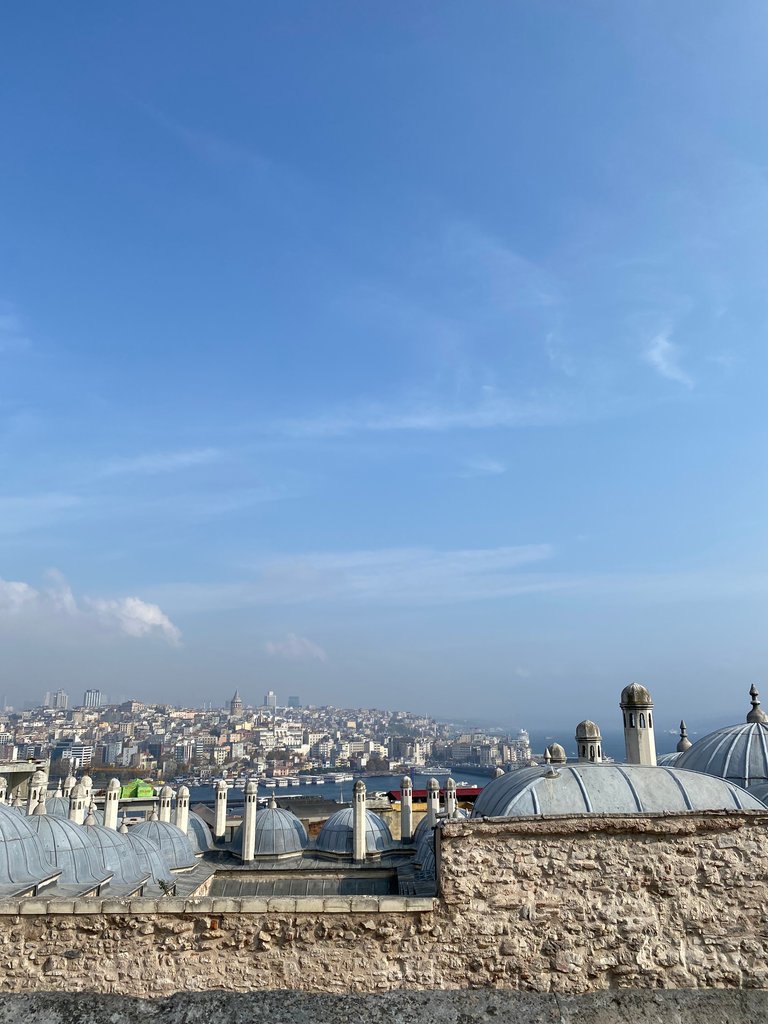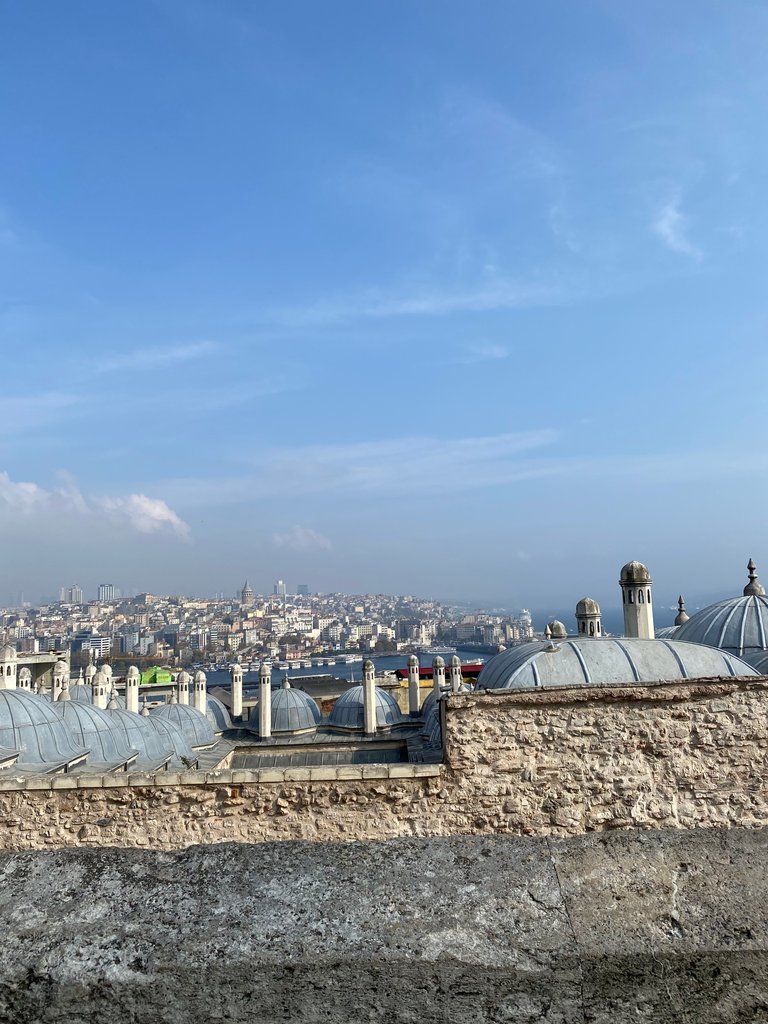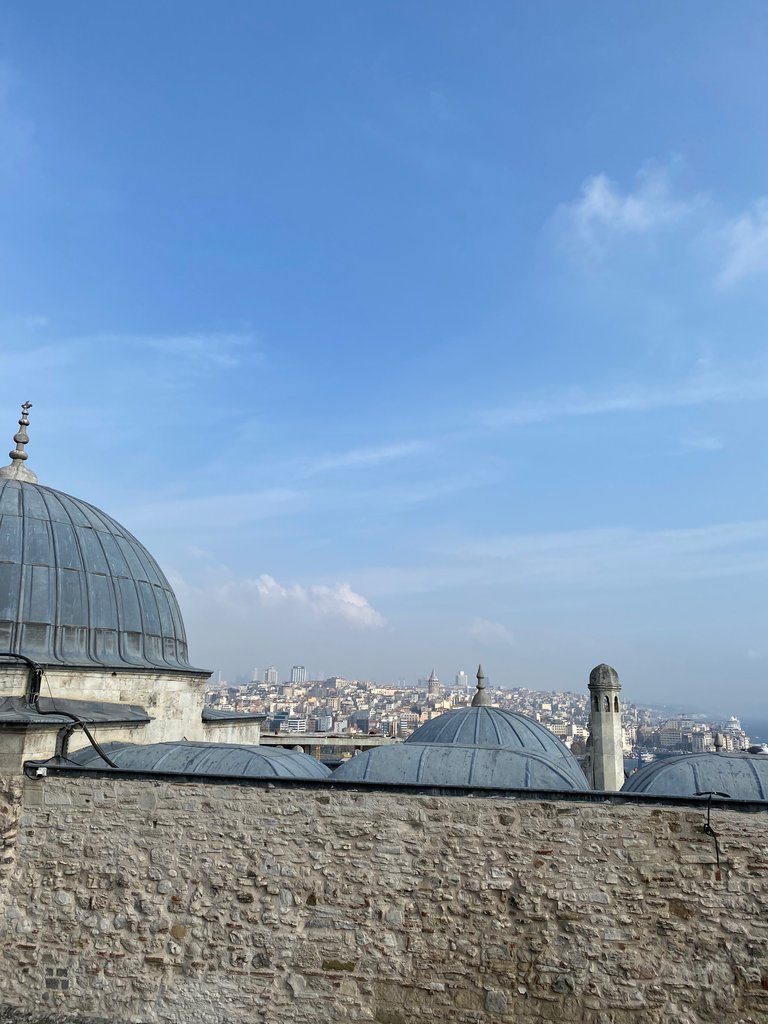 As a Suleymaniye Mosque, it is a very beautiful mosque, but unlike others, the view is also a very beautiful mosque. The mosque in Istanbul is officially built in a very beautiful place under your feet. I think that the farsightedness of Suleiman the Magnificent was effective in this. This point is also a point where everyone takes or shares photos. So much so that when the photo was taken, I realized that only we and one family were Turkish, everyone else was a foreigner, and I was very surprised. It seems that foreign tourists also love this view and the mosque very much.
Süleymaniye Camii olarak çok güzel bir cami ama diğerlerinden farklı olarak manzarası da çok güzel bir cami. İstanbul ayaklarınızın altında resmen çok güzel bir yere inşa edilmiş cami. Bunda Kanuni Sultan Süleyman'ın ileri görüşlülüğü etkili olduğunu zannediyorum. Bu nokta aynı zamanda herkesin fotoğraf çektiği veya paylaştığı bir nokta. O kadar ki fotoğraf çekilirken bir tek biz ve bir ailenin Türk olduğunu diğer herkesin yabancı olduğunu farkettim ve çok şaşırdım. Yabancı turistler de bu manzarayı ve camiyi çok seviyor anlaşılan.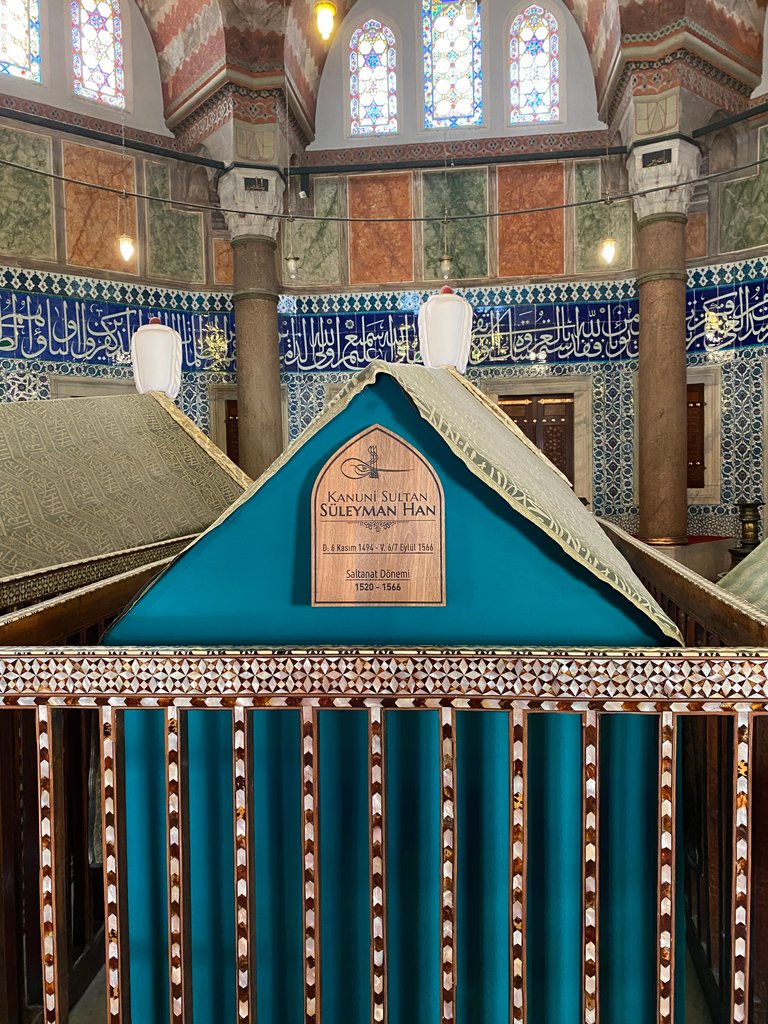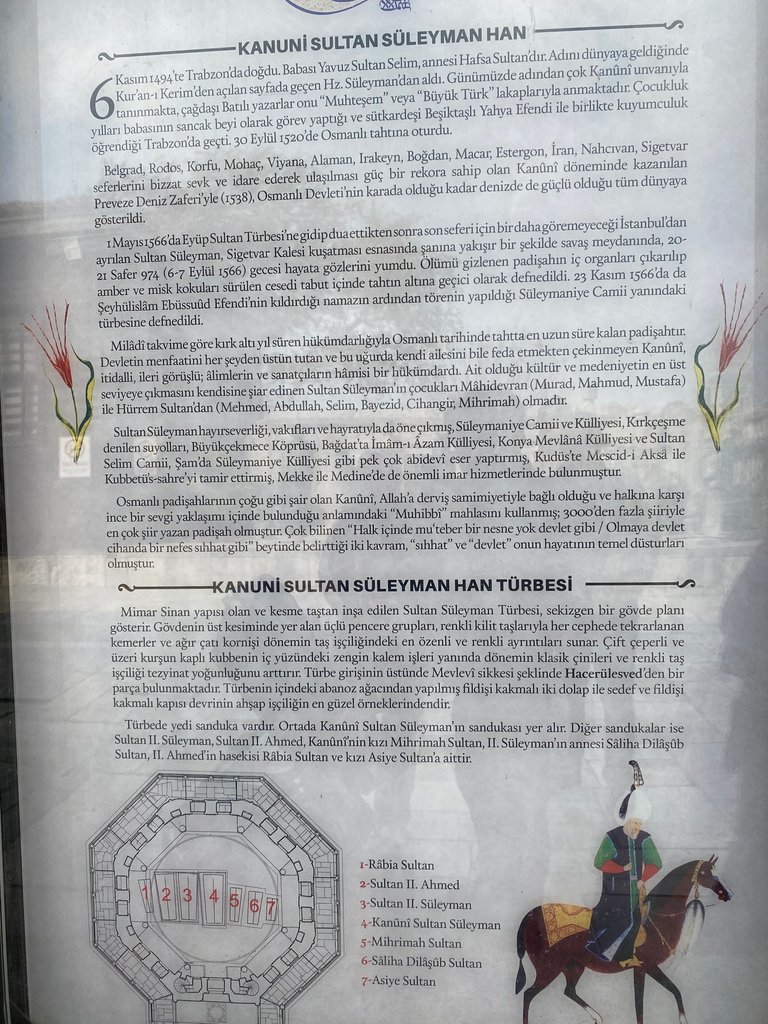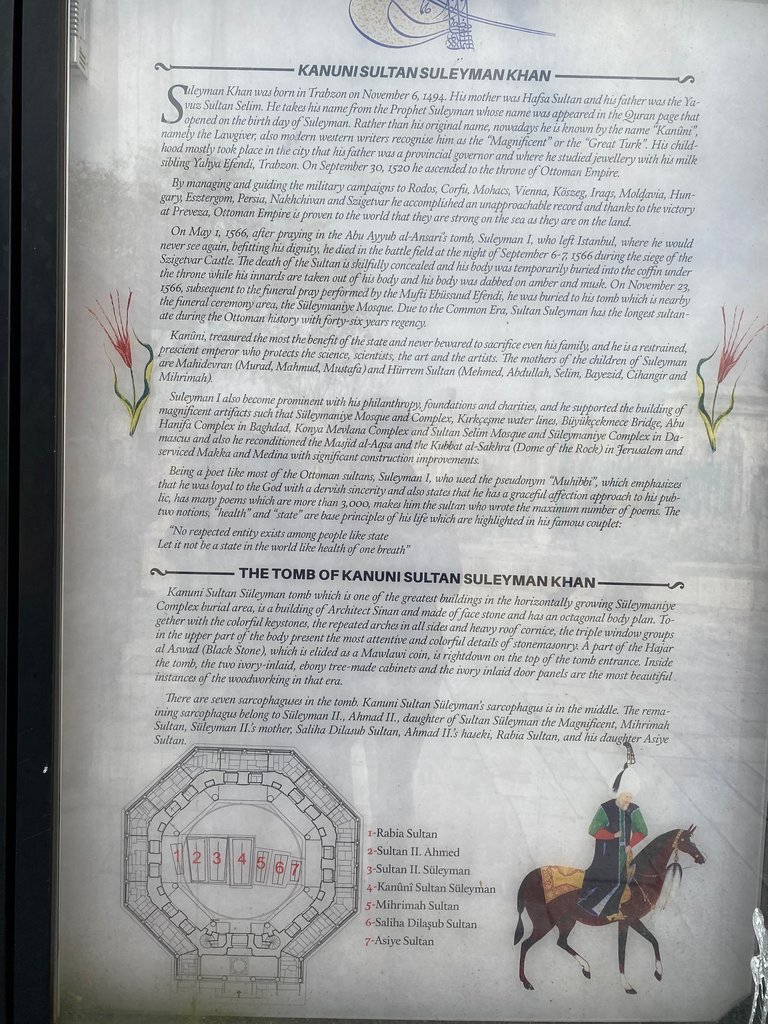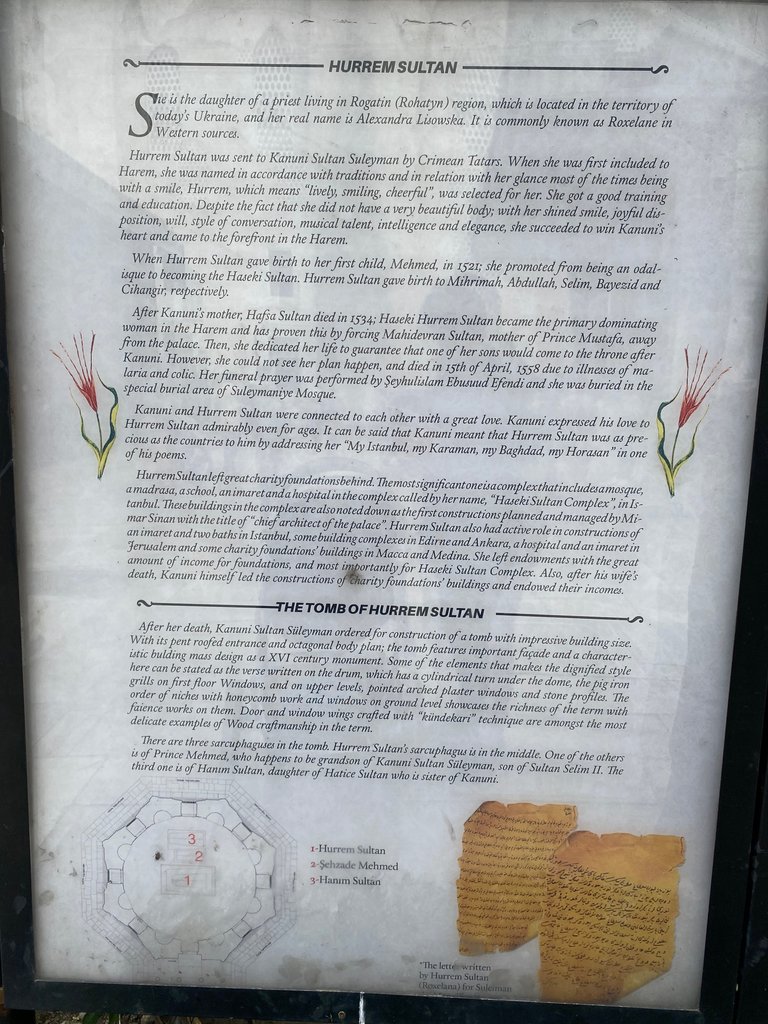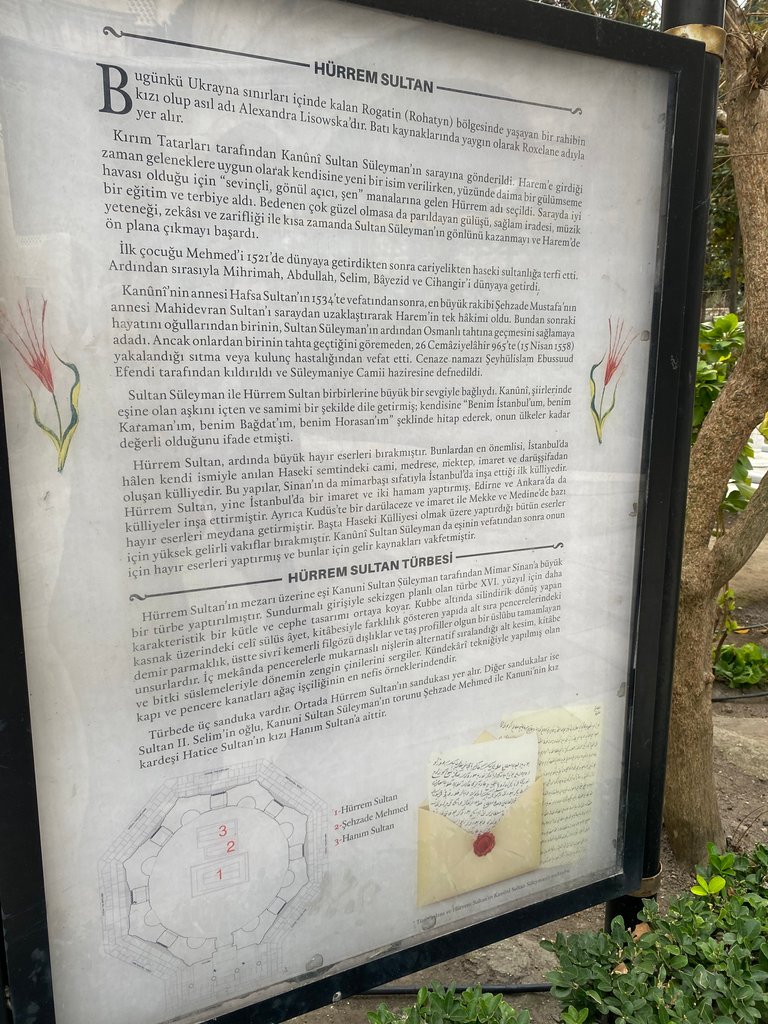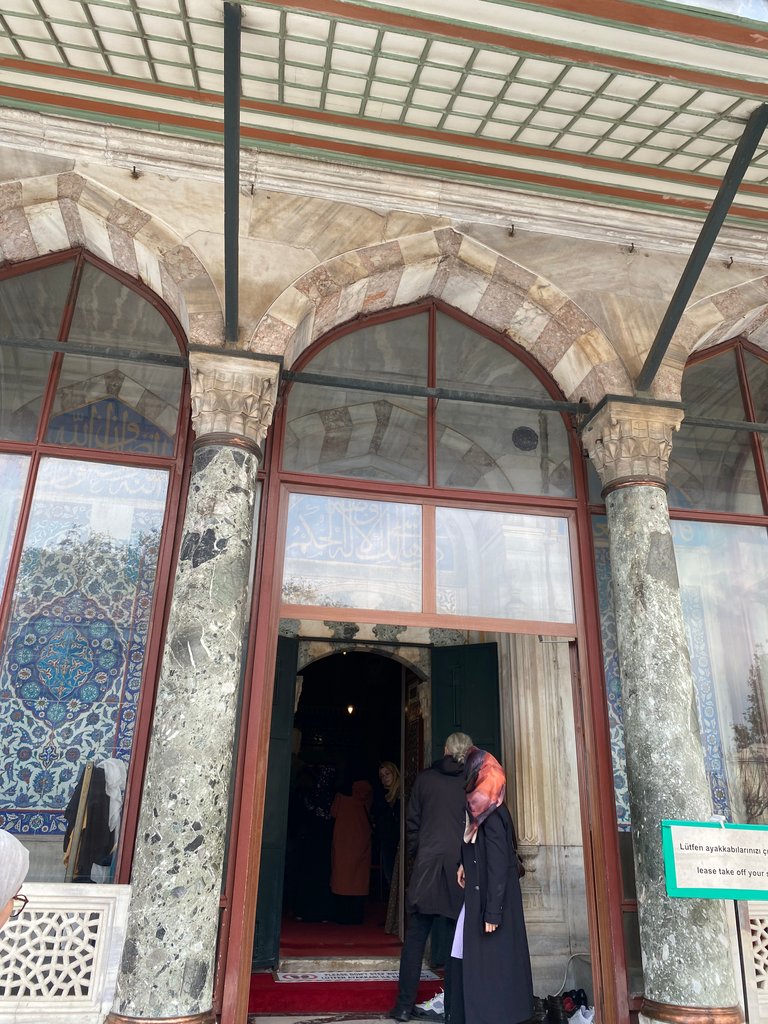 It would not be to go to Suleymaniye and visit the mausoleum of Suleiman the Magnificent Khan. We also visited and prayed. Later, we also visited the tomb of his wife Hürrem Sultan and ended our trip to Suleymaniye in this way.
Süleymaniye'ye gidipte Kanuni Sultan Süleyman Han'ın türbesini ziyaret etmek olmazdı. Biz de ziyaret ettik ve dularımızı ettik. Daha sonra eşi Hürrem Sultan'ın türbesini de ziyaret ettik ve Süleymaniye gezimizi bu şekilde sonlandırdık.
---
---