National Sandwich Day- XXL Burger by BrrrGrrr
Happy National Sandwich Day
Let me share with you a sandwich from one of a local shop called Craft Burgers by BrrrGrrr. This is their XXL burger and it's a burger that's good for 4-6 people. This weighs around >1 kilo. It's served with a 9-inch diameter freshly baked bread, premium beef patty with lettuce tomato, and onions.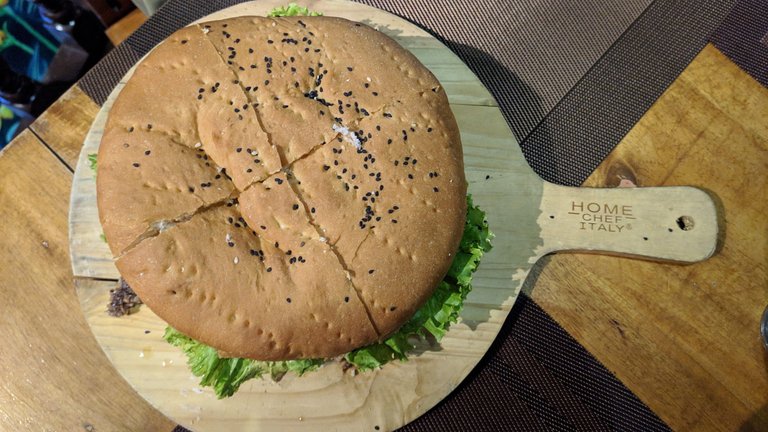 Me and my friend decided to eat here for dinner. We were really hungry during that time so we decided to order this behemoth. This was actually the first time I saw this in person after all their advertisements. When it got to the table it was really huge.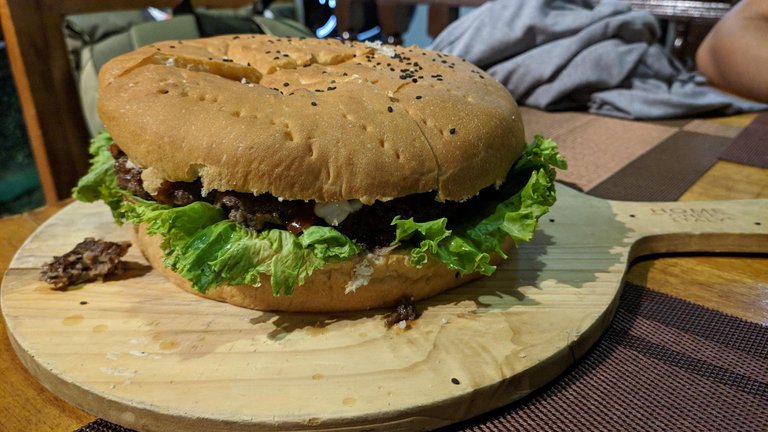 This was the biggest burger that I have seen in my whole life. And it really looked good when they served it. I tried placing my hand above the burger and it was bigger than my hand.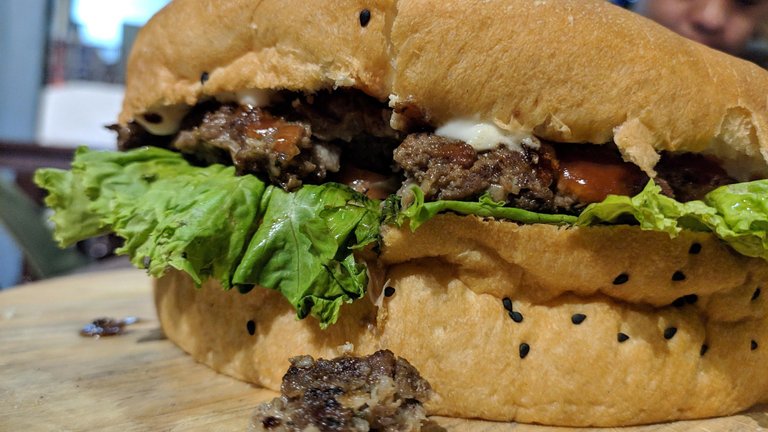 To eat this burger we had to divide it into 4 slices.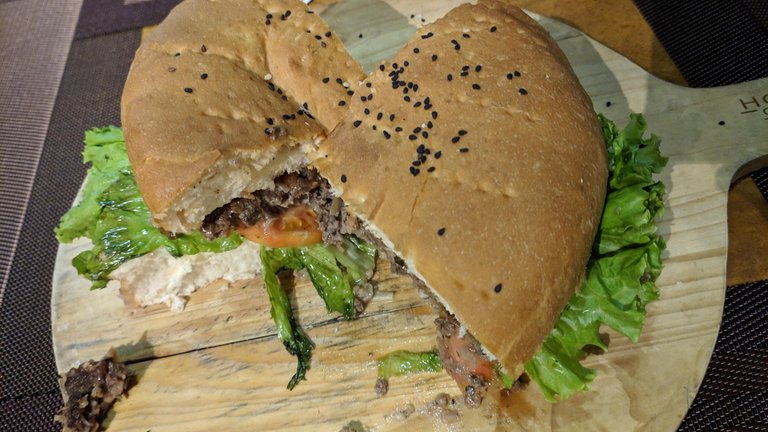 As I took my bite, the patty was really juicy and flavorful at the same time. The bun also tasted delicious. To be honest, we had a difficult time finishing it because we were only 2, the bun is so huge that it will fill you up fast. But in the end, we were able to finish it. And I could say that I truly enjoyed my experience here. This is the first place that offered a burger this big in our city and it also attracts a lot of people. I checked their page and a burger this big costs 359 Php or that's around 7.09 USD. I guess with its price and size it's a decent meal already.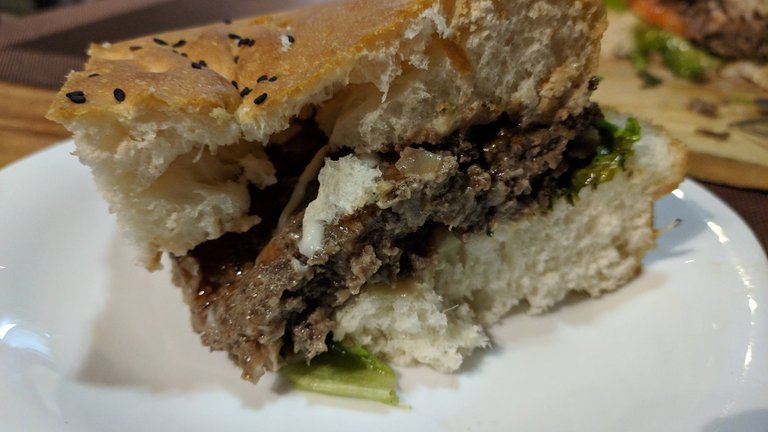 Thanks for reading and Stay safe always!
The photos used in this post are owned by me .



EARN BITCOIN CASH BY CREATING AN ACCOUNT HERE AND POSTING
---
---