Photochain Challenge: 91st Edition - Mirror and Reflection
Good day, guys!
Here's my entry for the Photo Chain Challenge by @davidesimoncini's
I haven't joined this challenge for a long time and when I saw the topics I think I found the perfect photo for it.
Here's the story, we went to this mall with my friend, and I was really curious when we saw the door that says mirror room. It even had house rules before entering such as sanitizing before entering and only one person could enter. So we took turns entering the room. As I entered I was mesmerized by all the lights and lanterns. The whole room was full of mirrors, reflections and it was really colorful inside. My eyes weren't ready for this and it looked so trippy to me. I took a photo facing downwards and everything just looked unending.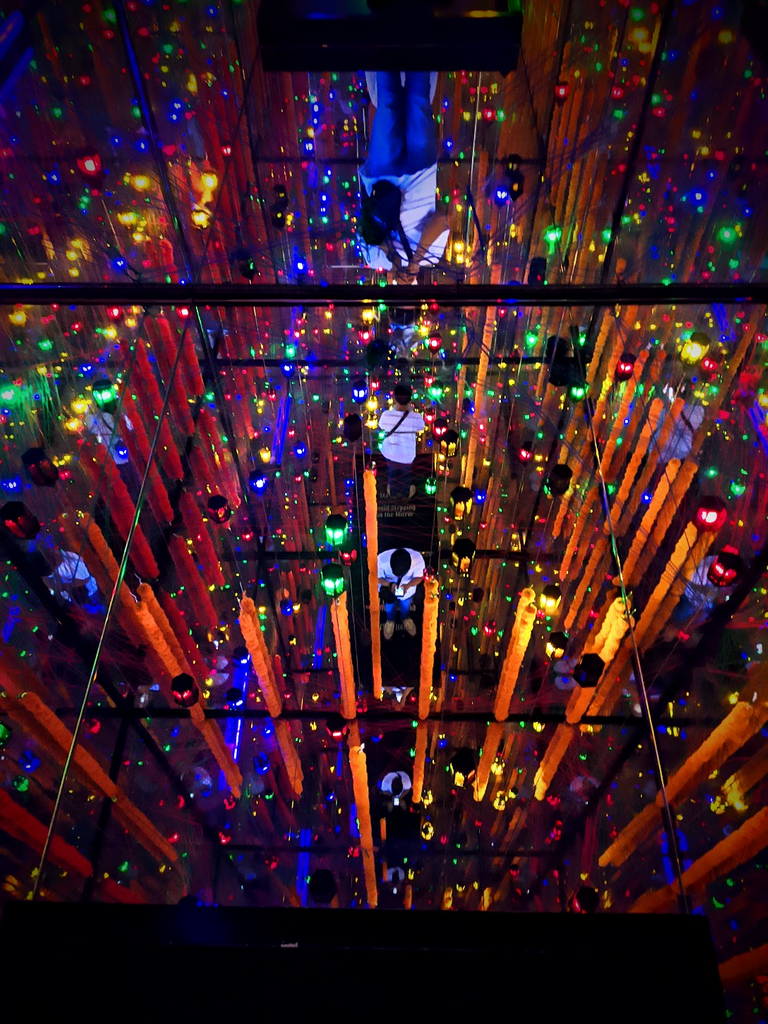 I took this photo using my smartphone
Key-Subject 1 = MIRROR - Key-Subject 2 = REFLECTION
My keyword is LANTERN.
Thanks for reading and stay safe always!
The photo used in this post is owned by me .


EARN BITCOIN CASH BY CREATING AN ACCOUNT HERE AND POSTING
---
---