JUSTIN SUN: When You Thought He Could Get No Lower
I have been researching this story for hours now and found this article on yahoo! finance. I first saw a post regarding this matter on Twitter™. If you are an American Citizen and this does not get you riled up...
Yes, STEEM people, the owner of STINC (or steemy as he likes to call it) has stooped to an all-time low. He has swindled the American taxpayers out of their money, scamming the pandemic relief loan fund.
You may ask, What can I do about it? Well, good question, and here is an answer. Get out your phone, and start calling your representatives in Washington, D.C.! If you don't want to talk to them on the phone, send them an e-mail. I will be doing both today because I am pissed!
Here are a couple of resources to help you find out who your Congressional and Senate representatives are.
https://www.house.gov/representatives/find-your-representative
https://www.senate.gov/senators/contact
For those of you that insist on supporting this individual, I feel sorry for you. The man is an absolute crook, the worst thing that has ever happened to the cryptosphere. It is people like him that give blockchain a bad name. It is now my mission to take him down.
People of America, wake up! This is the final straw! Please ensure that everyone you know that is American knows about this latest scam by Justin Sun. It is reprehensible! Please do contact your representatives in Washington, DC. Bad things happen when good people do nothing!
I wonder if President Trump's signature is on the check?
Thank you for taking the time to read my short post. It is greatly appreciated.
Blessings and groovy vibes to you and yours today and everyday!
---
Read more: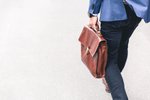 Blockchain Bites: Coinbase and BlockFi Make Big Hires, Tron Said to Get Coronavirus Relief
It's all about labor. Tron claims to have received employment protection while Dutch officials tell crypto companies to comply or die.
Source:
https://finance.yahoo.com
---
Share this post:







---
---
---