MOTHER'S DAY: Time To Celebrate Moms!
My Mothers, I had more than just one!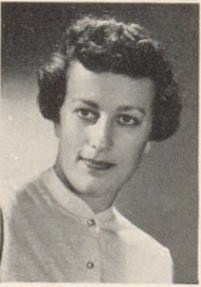 Carol Reinertsen Lamb, my mother
My Birth Mother
Next month it will be 60 years since my birth mother brought me into the world. There were a total of five of us children to whom she gave life, three girls and two boys.


Sadly, she was not able to raise us and I don't have many memories of her. Most of the information I have, has been learned from conversations with family members. For this reason, today I celebrate the lives of three moms!


My birth mother was born Carole Ruth Reinertsen in Brooklyn, New York (USA). Her father was the son of Norwegian immigrants and her mother was of German and English Ancestry. She had one sibling, a younger brother who I speak to now and again to this day.


She married my birth father when she was 18 years old. They had eloped as her parents did not wish her to marry. Her parents knew that things would not work out well.


You see, Carole was diagnosed with a type of schizophrenia when she was fifteen years old. Mental health care back in the 1950s is not what it is today. Carole spent most of her life in and out of mental institutions and took a great deal of psychotropic medications. She passed away at the age of 70 years old in 2007.
My Mommy, The Woman That Raised Me
When I was seven years old, I was placed in a foster home where I would live until my early teens. Flossie (Day) Reynolds, who I affectionally called mommy for the rest of her life, was a GI War Bride. She met her husband in England during the Second World War.


Flossie grew up in a small village in England, Winscombe Hill which is near Western Super-mare. She had four siblings, two sisters and two brothers. Both of her brothers were casualties of the war. Her family was very poor.
Funny, loving and caring is how I remember mommy. She had two children of her own and raised many foster children. She and her husband wished to adopt me and my two younger biological siblings, but my birth father would not permit it.


Mommy described herself as a low Church Episcopalian and required all of us children to be active in the Church. We all received our required sacraments: baptism, confirmation, service as choir members and acolytes. She had a great faith in G-D and passed it on to us.


Mommy was also a very strict disciplinarian. It was not unusual for us kids to get switched.


To this day I hate forsythia bushes which is where we would procure the switches when we misbehaved. There was a large one in our yard.


Corporal punishment was not considered abuse when I was a child. All kids got a beaten now and again in my neighborhood. It was part of growing up in the 1960s and 1970s!


Mi Madre Ramona
Flossie's husband died when I was a teenager. Just prior to his death, I had been sent to another foster home as he was not well and I was a handful. After the foster home I was sent to was closed due to abuse by the foster father, I was asked by the social worker if it would be okay to be placed in a Puerto Rican home.


Since the neighborhood I had grown up in was predominantly Hispanic as were most of my friends, I had no problem with this arrangement. So I went to live with the Lopez family.


I do not know much about Mami Ramona's background. I know that she was originally from Bayamon, Puerto Rico. She had one son of her own who served in the Marine Corps and later became a Pentecostal Minister.
Ramona was not very religious, but her husband Toni was a very devout Pentecostal (Iglesia de Dios/Assemblies of God). I think she may have been Catholic, I am not sure. I attended church service with them about three times a week. A bit of a culture shock for one raised Episcopalian.


Mami never spoke much English. Pretty much always Puerto Rican. She never saw a need to speak English as she only traveled in Latino circles. Most of the cuss words in Puerto Rican I learned from her.


My fondest memories are when we would work harvesting blueberries in the blueberry fields. This is where she nicknamed me Bobito which roughly translated to English means little dummy.


When we were in the fields I would help the Abuelas (older women) carry their crates of blueberries to the Jefe (boss) to be checked and counted. Mami said those Abuelas were stronger than me and that I was losing out on money helping them!


When I turned 18 years old and was no longer a ward of the State, she and her husband wanted me to stay with them. She was such a loving person. She never came at me with a choncla (flip-flop), the cultural tool of Puerto Rican mothers for discipline.
Moms Are The Best
All of these dear women have gone to their reward. Each of them played very important parts in my life.


I guess you could call me a Mama's boy and that is fine with me. I loved each of them very dearly.


If you are able, have you called your Mom today? We only have them a short time.


To all the moms reading my short post, I wish you a wonderful mother's day. May you spread those special blessings and groovy vibes to your families the way only mothers can do!
---
---