A Picture is Worth a Thousand Words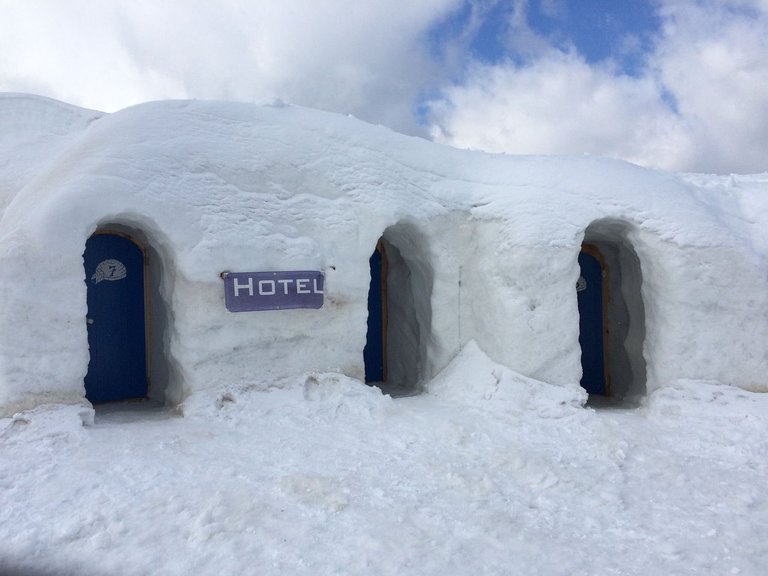 Hello everyone! This is my entry for this week's freewrite writing prompt
"A picture is worth a thousand words "
He wandered about, lost on that snowy night. He had left home many days ago and set foot for a journey he wasn't certain of.
He took with him, a bottle containing water, some fruits, a big loaf of bread and some money in his bag. He had planned to spend, at most, a day before getting to the other side of town.
He had started his journey in high spirits, and few hours later, his spirits dampened. It was about to snow!
He had totally forgotten to check the weather. It hadn't snowed in his hometown yet. He continued moving, and with everything step he took further, he found out the ice were getting bigger.
Two hours later, he was now walking on snowflakes. The downpour was heaving and he was almost freezing to death untill he sighted something that looked like a small building. He moved closer to it and read the description. An hotel!
Alas! He had found where to hide away
He had finally found his light.
---
If you enjoyed reading this, you can do well to follow my profile. I will be uploading my novel here in the community. Thanks
---
---