Billionaires Don't Love (Prologue)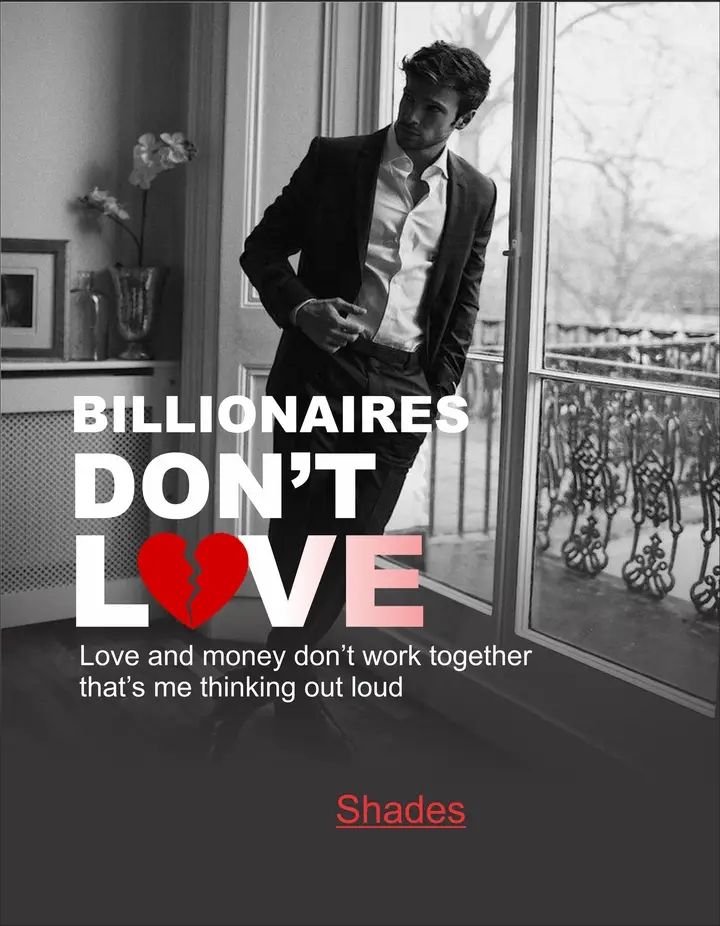 Good evening everyone.( I don't know the time it is over there, but it's almost six pm in this side of the world 😂)
Like I said in my previous post, I'm a writer and I'll like to share my ongoing book titled "Billionaires Don't Love" with everyone here.
---
Billionaires Don't Love is a billionaire romance book that currently revolved round the life of Karen and jack. Here's the prologue:
"I'm pregnant and it's for you." Her eyes were shut as she finally made the statement. Cold air descended in the room as she opened her eyes to stare at Jack who looking at her dead in the eyes.
"What?" He finally asked after staring at her and she gulped before responding.
"I'm pregnant." She replied, more boldly. "Over a month gone." She added and she noticed his jaw tighten. His face hardened, making her more nervous. Sighing loudly, he took his hand to his hair and racked his hand through it.
"Has the doctor confirmed it?" He asked, refusing to believe that she was truly pregnant.
"I want to be in my child's life." he stated lowly and she turned sharply to stare at him like the words pricked her like needles.
Jack Antonio is the youngest and most eligible bachelor in the city. During one of his visits to his favorite bar, he comes across Karen, and her image sticks in his mind forever.
They get into a one night stand few weeks later, and now, she wants billionaire, but it's not just for love.
Karen smith is a 24 year old blogger and journalist. After being kicked out from the firm where she worked, she's left unemployed and realizes that she has to use someone to get to the top so she turns to the one person nearby…
But, things get messy when feelings get involved.
Jack finds, out, and leaves, but by then, there's already a baby involved. He fights to get her and the child back, but then, her ex is back, and he came to fulfill his promise years ago.
A love triangle emerges. Karen is in the midst of two billionaires. One,a hot billionaire she has a child for and is trying to hate, and the other, one she has a past with.
Follow me on this journey as we go through Karen's love life.
Please note, this is not a plagiarized work. I am an author under the name "Shades"
You can check out my book on
Goodnovel: https://m.goodnovel.com/book_info/31000412224/Mafia/Cielo-Chronicle-of-untold-truths
iStory: https://h5.novelmanga.com/#/bookShare?bookId=85555&xAppInfo=2.5.0/iStory/android.
I'll drop the first chapter after 14 hours. I'll need your support, upvotes and following. Thanks.
---
---