Choose Yourself First and Journal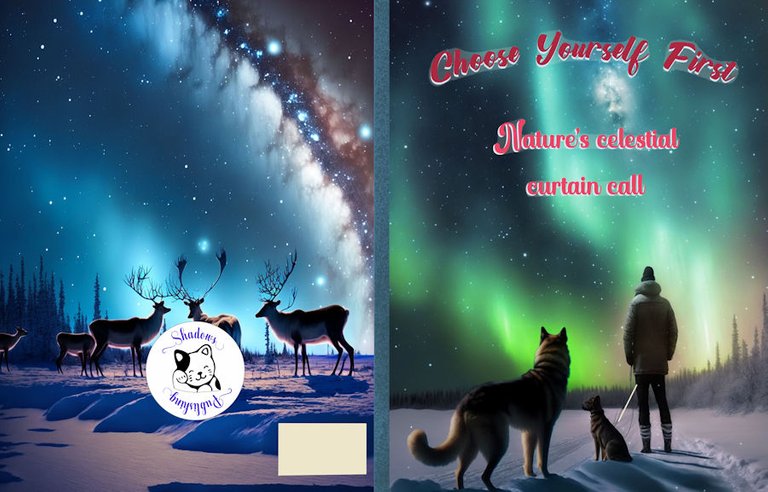 As some of you know, I create books like journals and sell them on Amazon.
Journaling has a lot of benefits for the mind and body. How you choose to use a journal is largely up to you. You could use it to:
record your daily activities
as a place to explore you emotions and feelings
you may want to log a project, journey or project
you may want to write notes on reading you're doing
you may want to brainstorm ideas or work through problems
write down ideas you have for creative projects
write reflections on a spiritual journey
you may want to journal what you're grateful for.
Journals can be as simple as a plain lined pages or they could be designed to help guide you through you journal entry for the day. I recently created a journal series called "Choose Yourself First". The journal interior is designed to give you two pages for each entry and to give you prompts to help get your entry going.
The cover sample shown in the header is new and not yet published. The first in the series was designed as a letter size journal. I'm not starting to add 6"x9" size journals.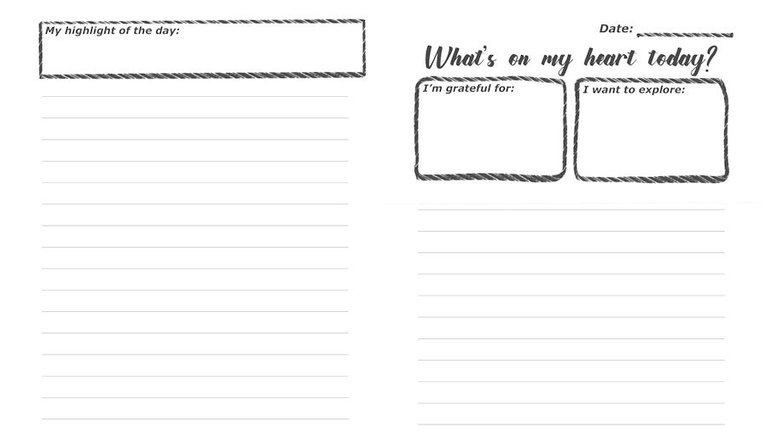 On the image above, the right hand side is the first page of the two. The title "What's on My Heart Today?" invites the writer to share openly on the page. It's a private place to share between the writer and the page. It is without judgement and will not respond with unsolicited advice.
Below the title, on the left is an opportunity to express what you're grateful for this day. Even if nothing was on your mind when you sit down, take some time to think about what makes you grateful.
Taking the time to write down even the smallest of gratitude helps to remind you that even during difficult times, there are blessings in our lives. Expessing gratitude helps you to focus on the present moment instead of the past or worrying about the future.
You'll find the more you take the time to remind yourself of what you have to be grateful for, you'll start feeling more at ease with your life and better able to cope with the difficult parts of life.
On the right is space for you to set your intents for the day or make note of a question or problem you want to work through. The rest of the page is lined for you to carry on with your entry.
Turning over to the backside of the page, you find another box "My highlight of the day:" This is where you can highlight something you may want to remember or give yourself a little brag for an accomplishment.
My Own Journaling
Oddly enough, I haven't been a regular journaler. In November I started being more deliberate about spending time most days journaling. For several months I've been on a personal journey. Taking the time to journal helps me to record and process day by day.
If you don't wish to use a paper journal, you can setup a template in an electronic tool and use that to journal each day. I personally have mine setup in Obsidian which is a personal preference.
You may surprise yourself how journaling works for you.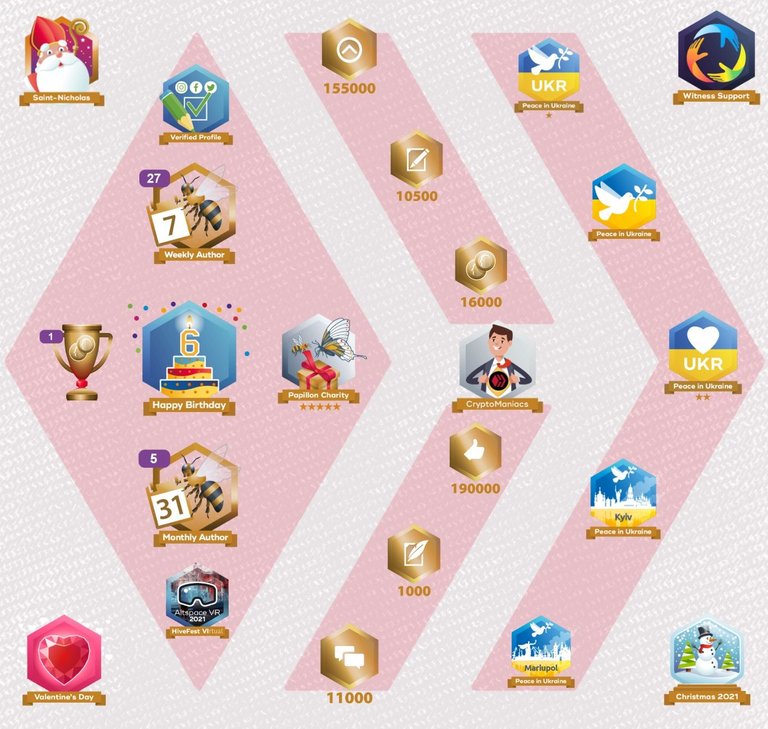 ————————————
Shadowspub writes on a variety of subjects as she pursues her passion for learning. She also writes on other platforms and enjoys creating books you use like journals, notebooks, coloring books etc.

NOTE: unless otherwise stated, all images are the author's



How to Connect With ShadowsPub:
Twitter:
@shadowspub
Instagram:
shadowspublishing
Medium:
@shadowspublishing
Publishing Website:
Shadows Publishing
Nicheless Website:
Nicheless & Loving It
(podcast, subscriptions for: Prompt A Day, PYPT Reminder & Newsletter)
Pimp Your Post Thursday (PYPT): join us on the
DreemPort Discord
12pm EST Thursdays
—————————————-
Get eyes on your content and meet new friends. Join
DreemPort
.
---
---