Creating Content on the Blockchain Part 7 -- Being Seen and Building Your Following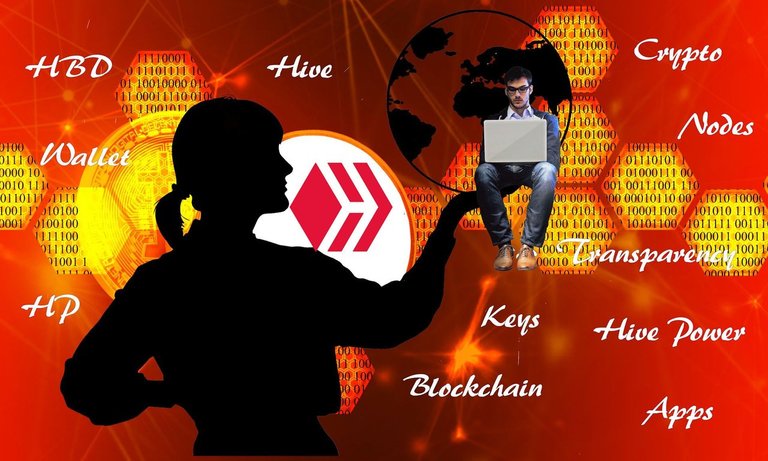 This post is part of a series I'm building to help beginners on Hive learn the basics. My goal is to help you to get a base to build on your time on the platform.
Covered So Far
In Part 1 I talked about getting an account and the first basic steps and concepts to understand.
In Part 2 I continued to build on the concepts and terms used on the blockchain. This part talks about frontends, communities and the peakd profile page.
In Part 3 I talked about managing expectations, how voting works and the rewards.
In Part 4 I focused more on the building a following, content and posting.
In Part 5 I explored the concept of Communities on Hive and introduced some of the hundreds, if not thousands, available to participate in.
In Part 6 I continued to explore about posting content on the blockchain with pointers about formatting and presenting your content.

**Did you post yesterday? **
Did you spend some time reading others and commenting?
The more consistent you are at doing both, the more effective you'll be at growing a following. You will probably make new friends. I see that happening all the time on the comments and in Discord.
Since the start of Steem and now on Hive, many people care a lot about members being able to be seen. If you toil away in obscurity it means either you don't know about your options or you're just not interested (or nervous) to reach out and connect.
I will address the don't know part in this post by giving you some ideas.
If you're nervous, know that we were all new once and we are more than willing to give anyone who sincerely wants to be part of the community a hand and welcome them in.

As for not wanting to reach out and connect, I suspect that's not really true or you'd not be reading this series.

So, step out of that comfort zone and try connecting.
You'll be among friends you just haven't made yet.
Discord For Text and Voice Chat.
It sounds counterintuitive to suggest using another app to grow on Hive.
I know, crazy eh?
You're about to learn, the answer is no it's not. Discord has become an extension to the community that starts in the Hive comment sections and moves into real time chat both text and voice.
Almost all the projects on Hive have associated discords where you can learn more about the projects, meet people involved and people participating in the project.
If you are not on Discord, now is a good time to do so. It's available to use in your web browser, a desktop app and both IOS and Android for mobile and tablets.
Visit the Discord site to download it.
My DM (Direct Message) is always open to help others. Anyone who drops unsolicited links into my DM will receive an immediate block, so don't even think about it.
Curation Projects
Quick review -- when you upvote content you are 'curating'.
Content is not churned up through algorithms following us around the chain.
Content has to be found by each of us and then upvoted. We can find the content of the people we follow in our feeds. We'll also find the content they reblog as well.
If you want to explore beyond your own feed and communities. Click on Explore in PeakD and All Topics.
You'll first see the posts that are Trending to explore. Or you can click on TRENDING and chose another way to sort, like RECENT
Those are ways for you to explore and curate content as your account grows.
There several projects on the chain focused on curation.
The people who volunteer their time seek out good content for curation by the project.
Some of the projects have been able to build a large voting pool either of their own stake or through people delegating to them to add to their stake.
Some of the projects publish posts with lists of the content they have curated.
When I first started on the legacy chain, I spent countless hours reading and curating for a post I'd publish daily of the best ten or so posts I'd found that day.
While you're out there building a following, if you have good quality content on your blog, there is a chance a curation project will find it.
That they will give your rewards a boost and maybe some more exposure in a curation post. Quality over quantity will win every time.
Voting Trails
Some projects have a voting trail of those who have have joined to trail the project leadership's vote. When the leader votes on a post, the rest of the trail also votes.
Hive Vote is the Dapp where these are setup. You'll need Hivesigner to signup and login.
Automated voting is both a blessing and a curse. If you're seeking engagement on your posts, automated voting wont provide it, but it might help boost your rewards.
You really do want to build engagement as they are the people who will keep coming back or will look for you in their comment section. That is how you build friendships and community.
When you're account builds up and you join voting trails, you'll earn curation rewards for being part of the trail in proportion to the size of your account.
My account is large enough now that I do set some people up for an automatic vote because I know and trust their content. I want to make sure they are supported even when I'm busy and don't always see their posts.
I keep the number of people I support manageable so I can take the time to check out their posts even if it's after the voting period has ended.
Remember, if you find a post you love and it's older than seven days, you can always leave a comment about how you appreciate the post and why. Most people would be thrilled to find their older posts getting notice.
We're content creators. It's nice to earn money but it's also nice to have our content read and appreciated.
Wrapping Up Today
I've been keeping these posts to about a five minute read to avoid overwhelm. The list of things I want to cover just keeps getting moved forward until all the items get ticked off.
Today you learned about the value of using Discord, how curation projects help you be seen and how voting trails help to support posts.
Tomorrow, I'm going to continue this theme as there is more to talk about.
This is day 30 of 30 in the #HiveBloPoMo Challenge for April.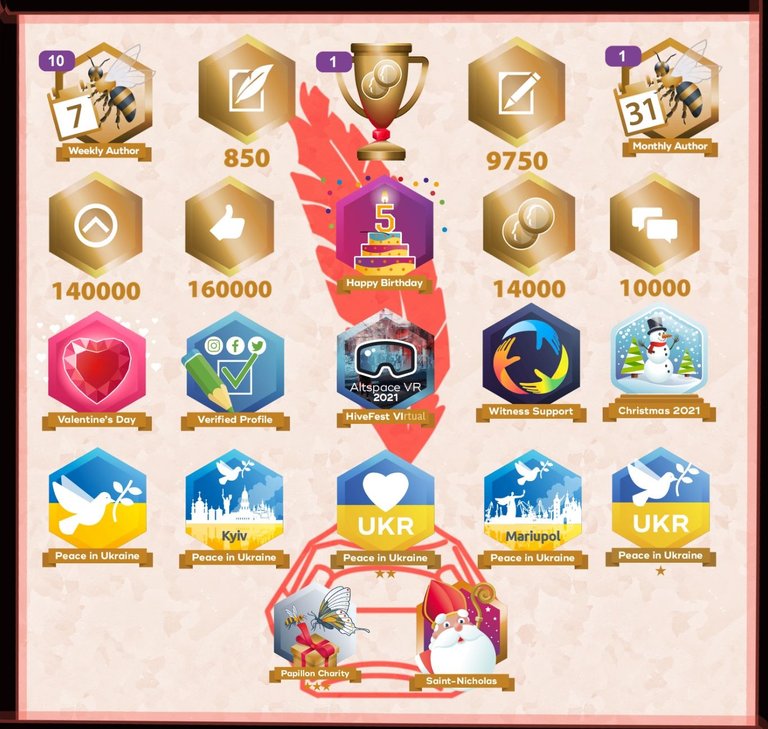 Shadowspub is a writer from Ontario, Canada. She writes on a variety of subjects as she pursues her passion for learning. She also writes on other platforms and enjoys creating books you use like journals, notebooks, coloring books etc.


Would you like to receive writing prompts every day? You can subscribe to Prompt A Day to get started.

Share your posts by joining us on the DreemPort Discord

---
---